A lot of times, we end up chasing happiness which, in turn, eludes us. But what if I told you that it is easier to be happy in some countries around the world?
Would that make you pack up your bag and shift to these countries? Or will it make you want to travel to these happy lands to get a small dose of what they have to offer?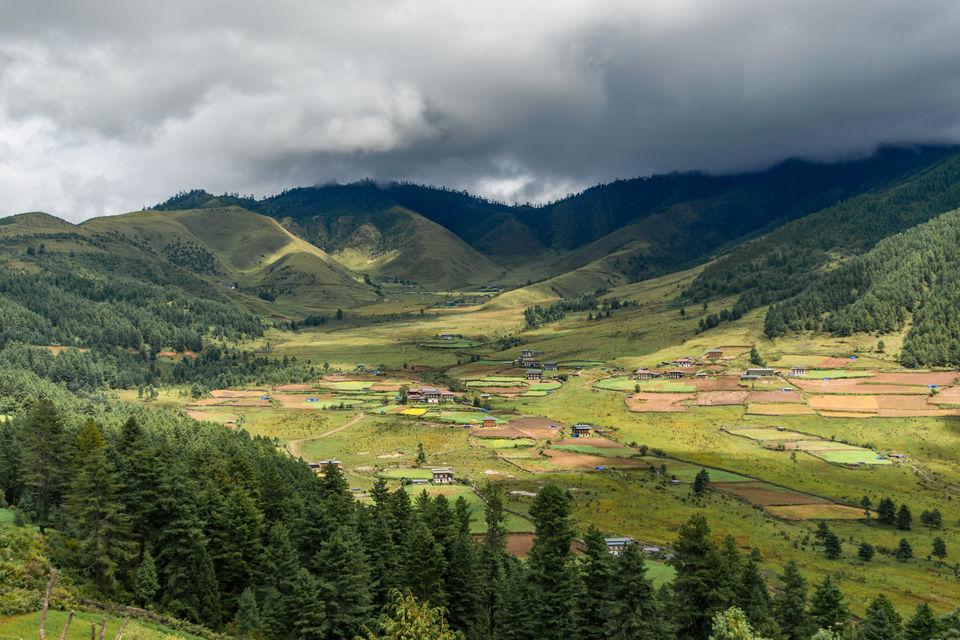 According to U.N., there are some countries which are happier than others. This usually is possible because of good social support, life expectancy, freedom, kindness, and so on. U.N. releases the World Happiness Report each year on the International Day of Happiness (March 20) which gives us a glimpse of what happiness looks like.
So, here is a look at the happiest countries in the world and what makes them such a happy place to travel to.
Nordic Countries (Finland, Sweden, Denmark, Iceland and Norway)
Countries like Finland, Sweden, Denmark, Iceland, and Norway are the most popular European countries to travel to. Why? Is it just because of their amazing landscapes or is there something more here?
Well, these countries have stayed put in the top 10 happiest countries index since the year 2013. And this year, Finland was found to be the happiest country out of them. And it does have a lot to do with gender equality, good educational system, good environmental and social policies and so on.
However, there's more. The reason why these countries are said to be the happiest is because they focus on living a healthy lifestyle.
Did you know that Finland's national hobby is enjoying sauna? Yes, I am not even kidding! They actually believe in going to sauna as frequently as possible for some mental and physical benefits. No wonder they tend to remain so relaxed and happy most of the time.
In fact, recently, I was able to experience a Finnish sauna on one of my trips. And I have to say, it is definitely a great way to relax your body and get rid of all the stress. No wonder Finland is the happiest country in the world, if I could enjoy a Finnish sauna everyday I would be the happiest person alive as well.
And Danish people believe in enjoying the hygge culture, which is known as the art of cosiness. Danes believe in experiencing such moments in their everyday lives which results in a good mood and happy feeling. But what does it mean to experience hygge?
Well, it can be anything. You could experience it while having a cup of hot chocolate or while reading a book or by sitting beside the fire, and so on.
And let's face it, the amazing lagoons, fjords, Northern Lights, wilderness, etc. does further help.
However, if we had to focus on what makes the citizens of these countries happy, it is quite simple. They focus on their mental and physical health. They take breaks and enjoy life which makes these countries really amazing for travel experiences as well.
When we are talking about happiest countries, we cannot leave out Switzerland from the list. After all, there is a reason why almost everyone wants to visit this small country once in their life.

Switzerland was named as the most joyful country in 2015. It had a lot to do with its healthcare system, good rail network, healthy economy, but that is not why most people travel to this small nation.
Swiss alps have been a popular tourist destination for a while now. So, imagine, if you could actually live near the alps and admire them everyday? Sounds blissful right?
It is basically a paradise for hiking and skiing lovers and you get the much-needed exercise as well. This is great for your physical health which is quite important in staying happy.
As for your mental peace, what could work better than some delicious chocolate and cheese? And I don't have to tell you this but Switzerland is quite famous for both!
Honestly, if I were in Switzerland, I would have a hard time frowning as well. What with the amazing Alps around me and mouth-watering chocolate and cheese to taste!

The Netherlands
Cycling around Amsterdam, now who hasn't had that in their bucket list?
One of the countries that always ranks high on the Happiest Countries list is The Netherlands. And one of the main reasons for this is that the Dutch people love to bicycle! And why wouldn't they? They have such a good road infrastructure which is why The Netherlands is the perfect place for biking enthusiasts.
This not only keeps them happy but healthy as well. Also, honestly, the best way to travel around this country is by cycling around so that you can take in the views without hurrying too much.
Apart from that, this country also has quite a chilled out take on drug and partying policies. No wonder almost everyone wants to visit Amsterdam for their bachelor/bachelorette party. After all, what more do you need for a happy time just before getting hitched?
Beautiful landscapes, chilled out people, and endless parties. It is no surprise that The Netherlands is such a happy country.

Canada
The moment I hear someone talking about Canada, I can immediately picture polite, courteous people who are ever-ready to help you. Not to mention the beautiful lakes and maple trees that are scattered all around this North American nation.
Another important factor that might be responsible for Canada's consistent happiness is the lower population as well. But most importantly, Canadians know how to embrace adversities and make the most out of it.
I mean it is not easy to live in a country whic experiences colder weather than most other countries and still have a smile on your face. They enjoy a good game of pond hockey during the winters and even have several other ways to make the most of their cold climate.
Plus, one of the best things about Canada is that it doesn't discriminate and actually has a large immigrant population. Honestly, I wouldn't mind settling down here as well if I get to spend time with such beautiful people and enjoy the gorgeous landscapes in every season.
New Zealand is another amazing country that seems to have cracked the code to happiness. In 2019, it was ranked at number 8 position for the happiest country in the world. 
Well, there are several reasons for it. Firstly, New Zealand has an undeniably gorgeous scenery and many hiking trails. As a result of this, the citizens here often take part in outdoor activities and stay healthy at the same time.
It also has a vibrant culture and friendly people who always welcome the tourists and are ever-ready to share their beautiful nation. Plus, let's not forget that they have their own Aurora Borealis which is often known as the Southern Lights, aka Aurora Australis.
Sounds pretty much perfect right? Oh, what I wouldn't give to take a stroll in Hobbiton and one of the several other beautiful landscapes of New Zealand.
Now, Bhutan might rank higher on U.N.'s Happiest Countries index but we cannot ignore the fact that it is one of the happier nations in the world. And let's not forget that U.N.'s International Day of Happiness only came into effect due to Bhutan.
In 2012, Bhutan hosted a panel discussion with U.N. during which it emphasised on the importance of happiness and well-being. And so, the International Day of Happiness was started.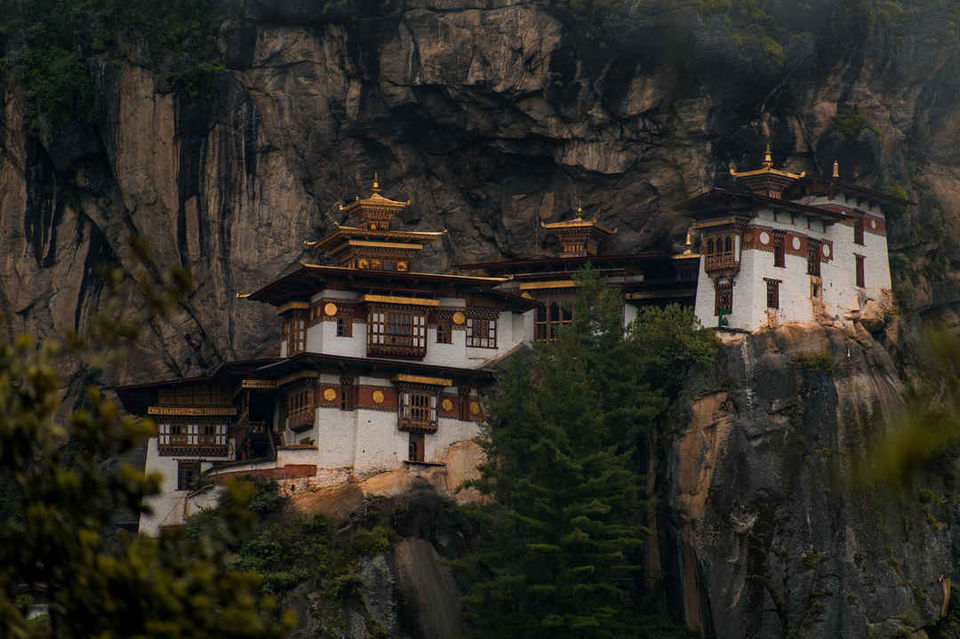 Although, in terms of GDP and other technical terms that the U.N. uses to rank the countries, Bhutan is far behind. But the thing that makes most people identify happiness with Bhutan is their focus on quality of life rather than productivity.
This is why you will find that Bhutan has strict measures in place for tourists as well. Because it doesn't believe in quantity and actually focuses on quality of people. It believes in satisfaction and you can see that reflect in the lifestyle of all Bhutanese people.
Honestly, there is no single measure of happiness. But what you will predominantly notice in most countries is that the ones who focus on their citizen's mental and physical well-being are found to be happier.
So, basically, all you have to do to be happy is be grateful, travel, spend time with your loved ones, and do things that make you happy. In the end, it is the simple things which that will bring you happiness. 
Get travel inspiration from us daily! Save our number and send a Whatsapp message on 9599147110 to begin!
Explore the best of travel inspiration on Tripoto Instagram!