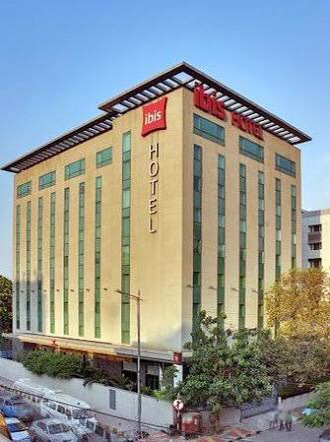 Awesome. That summarises it in one word.
I was the winner for one of the contests of IBIS hotels wherein I won a 2 night 3 day stay anywhere in India inclusive of food. It couldn't get better than that. Spent days looking up different cities I could go to and then surprisingly (well for my friends) I chose Mumbai as I did not want to travel far along with a baby and I was anyway going Goa next week to attend a wedding.
The welcome was really warm and a few senior management people came to welcome us and asked us to inform them if we need anything and I think they really meant it.
All the attention showered on us made us feel like we were some celebrities as a few of the hotel staff even wanted to pose for photographs with us and gave us a few gifts.
We were guide to our room which was just perfect with a beautiful view of Mumbai going by and also the Sahara Star hotel.
After some quick freshning up we went down for the buffet dinner which was part of the package. Let me tell you something food always tastes great when you don't have to pay for it (just kidding). The food was really good and was followed by an even better breakfast in the morning.
Then it was back to the room to relax, after which we went for some sightseeing. The 2 days passed surprisingly fast and soon it was to time to check out. Never have we felt more sad at leaving a place as we were now.
What was good was the hotel staff kept following up with us if our stay was good and if there was anything we wanted, which made us feel special.
I think online contests are great and after this wonderful experience I am going to enter each and every contest I can. Cheers to winning.