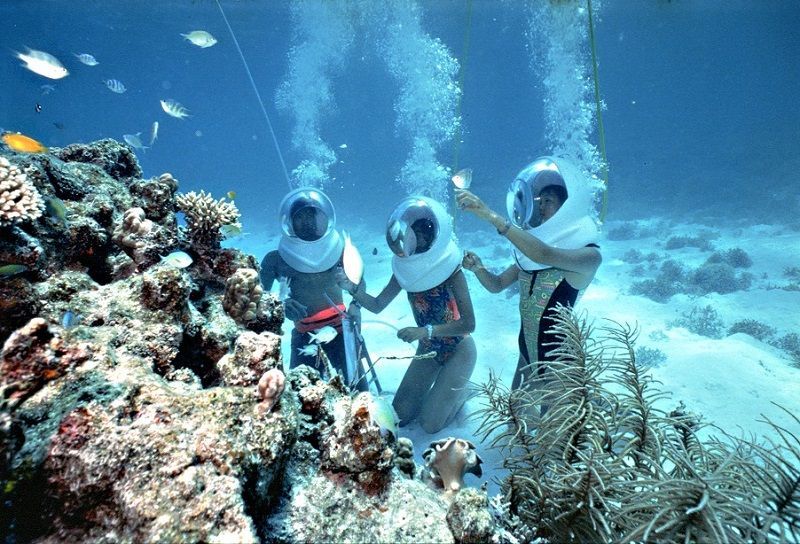 Pattaya is well known for its glamorous nightlife and an affordable dream destination for bachelors. But Pattaya is just not limited to bachelors, it has a lot to offer when it comes to families and couples as well. Mine was a family trip to Pattaya and will cover most of the major fun places to visit.
We reached Pattaya from Bangkok via road. It is a two hour beautiful journey but remember the cab drivers don't like you eating in their cabs or getting any kind of dirt inside. After reaching to Pattay, we checked into our hotel- The Grand Bella. It is a beautiful hotel nearby to mall and local market. After a nap we were ready for our adventure to begin.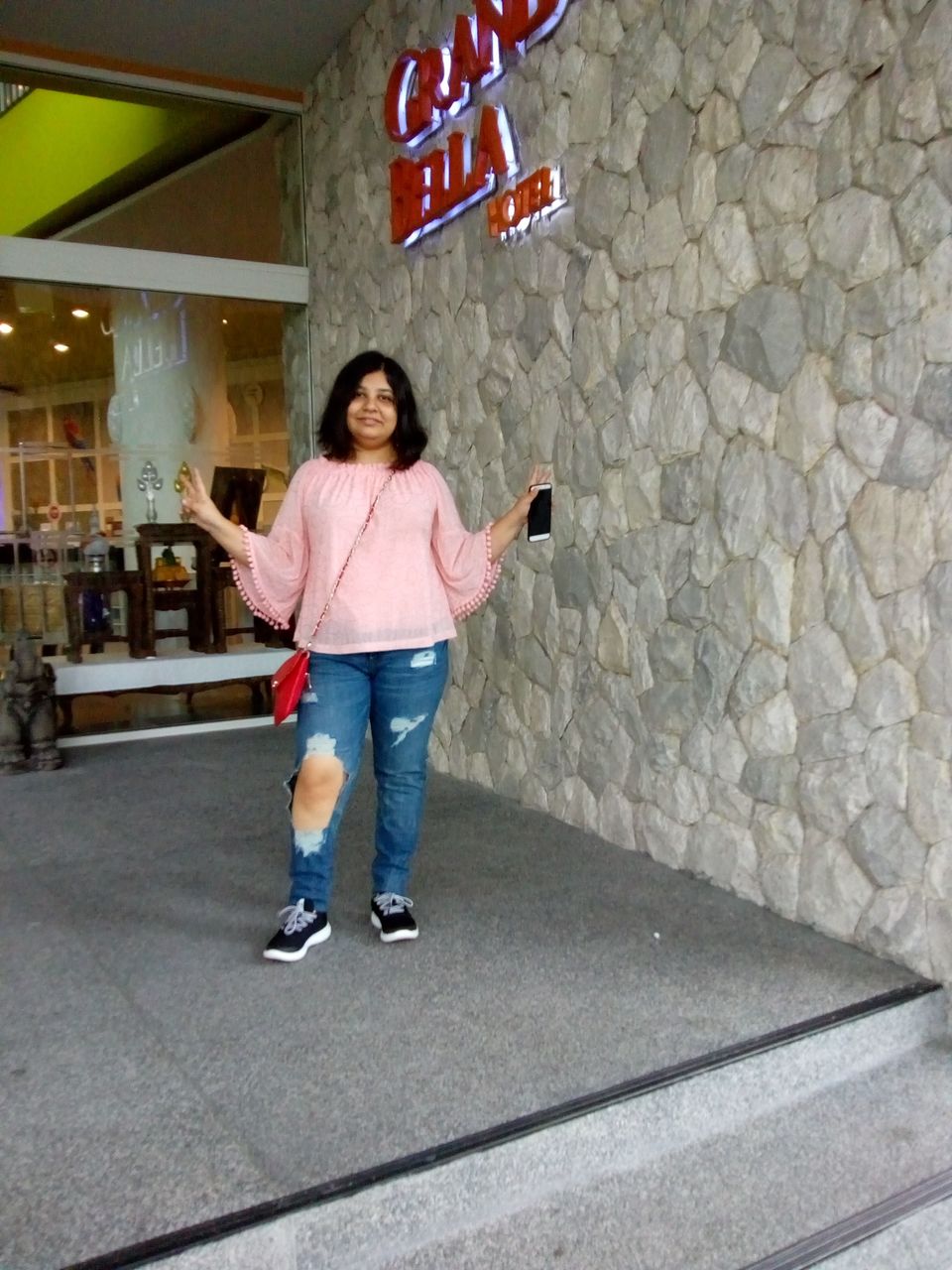 Alcazar Show:
The cabaret shows of Tiffany and Alcazar are extremely popular and major tourist attractions in Pattaya. While the Tiffany Cabaret Show is performed by super talented ladyboys, Alcazar is performed by cross-dressing performers. The shows present a combination of dance, music, and drama with popular Thai, Chinese, Hindi, Korean and English songs. We watched the 6pm show.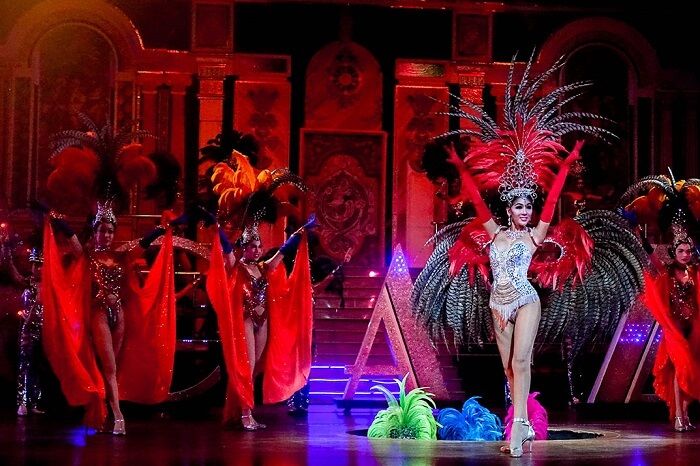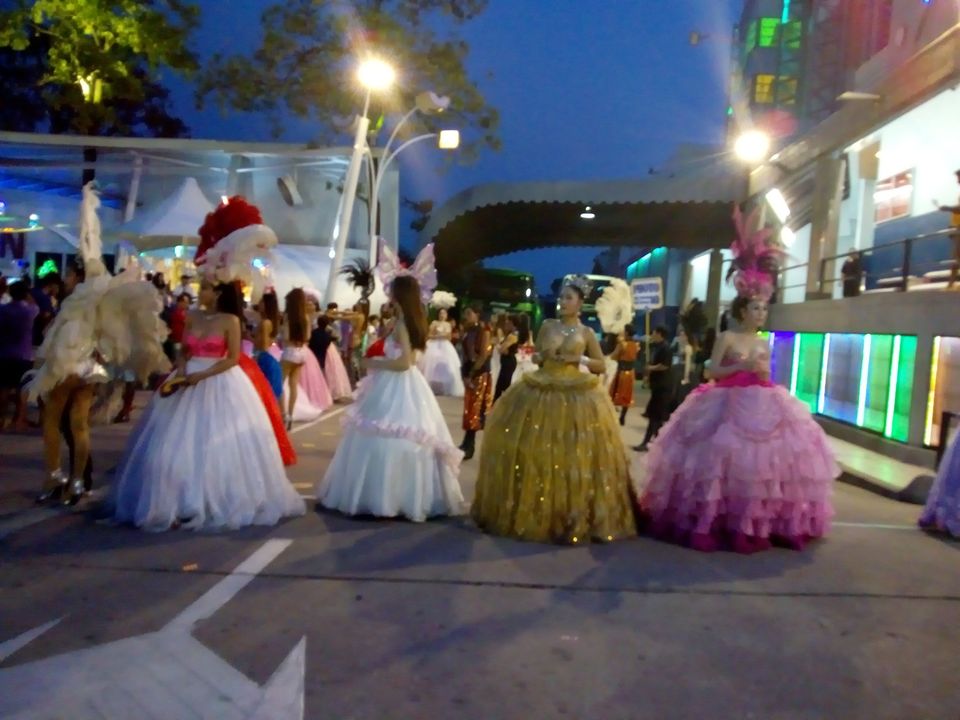 CORAL ISLAND TOUR
The next day was all set to experience water sports and get skin tanned on the beach. We booked our tours from India so there was a cab waiting to pick us up and drop at the Pattaya beach. From there we were appointed our crew and shared steamer ride to the coral island. Don't forget to try underwater walking and see the beautiful creatures below. It was an enthralling experience all together. The fruits in Pattaya are the best and so is the sea food. The only drawback here is that we are vegetarians. Best option for vegetarians is to include breakfast and dinner buffet in their hotel meals.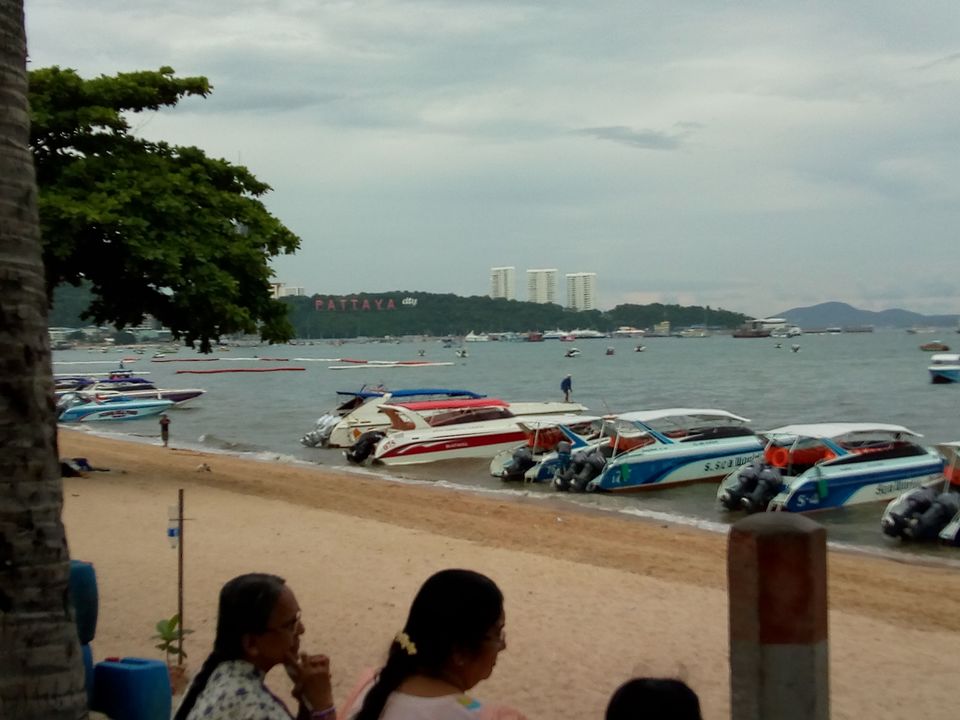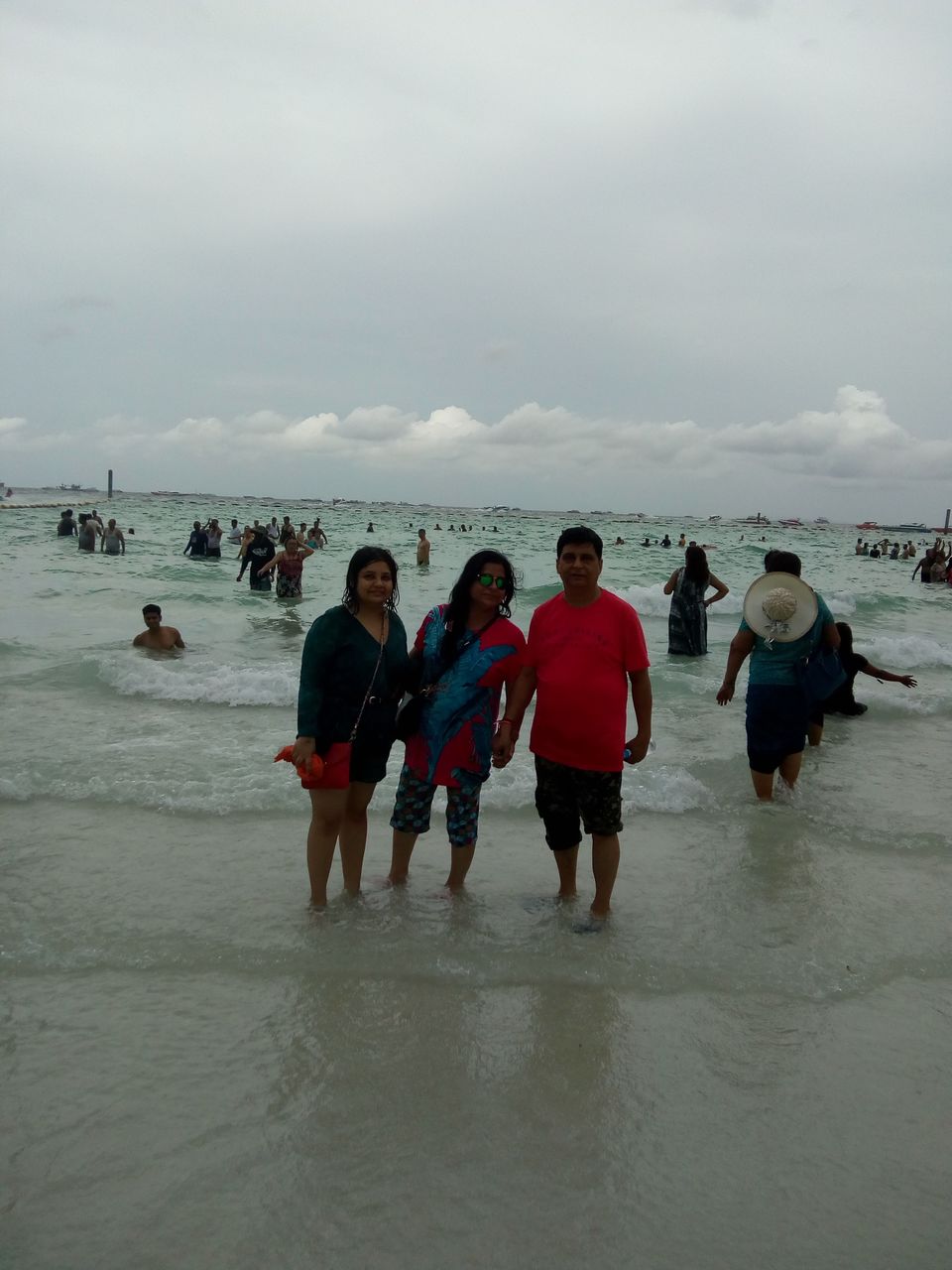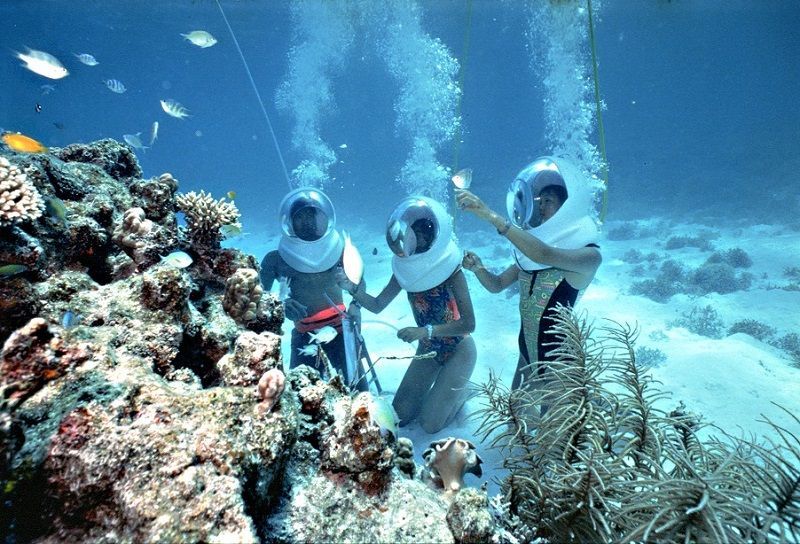 We loved the mangoes, coconuts, bananas, papayas and all the fruits we don't even knew the name of. Enjoy your evenings walking around the city- exploring food and of course shopping!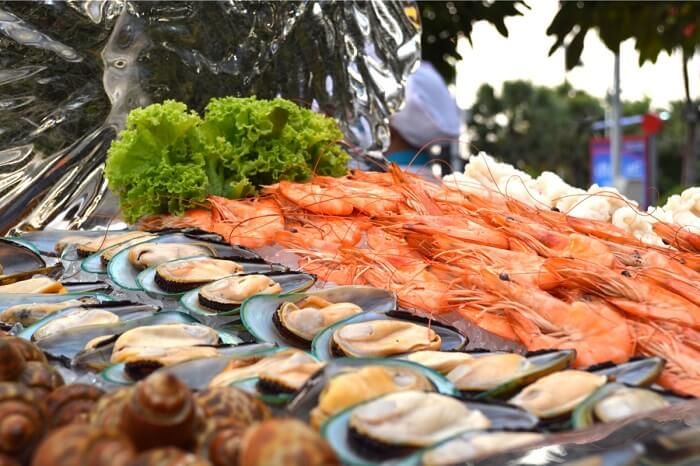 Visit the elephant village and floating market. We couldn't visit every amazing place in two days but are sure Pattaya definitely have a lot to offer. Be sure to get some massages while in Thailand.
Let me know if any of these were helpful. Travel and unravel. Cheers!
About me: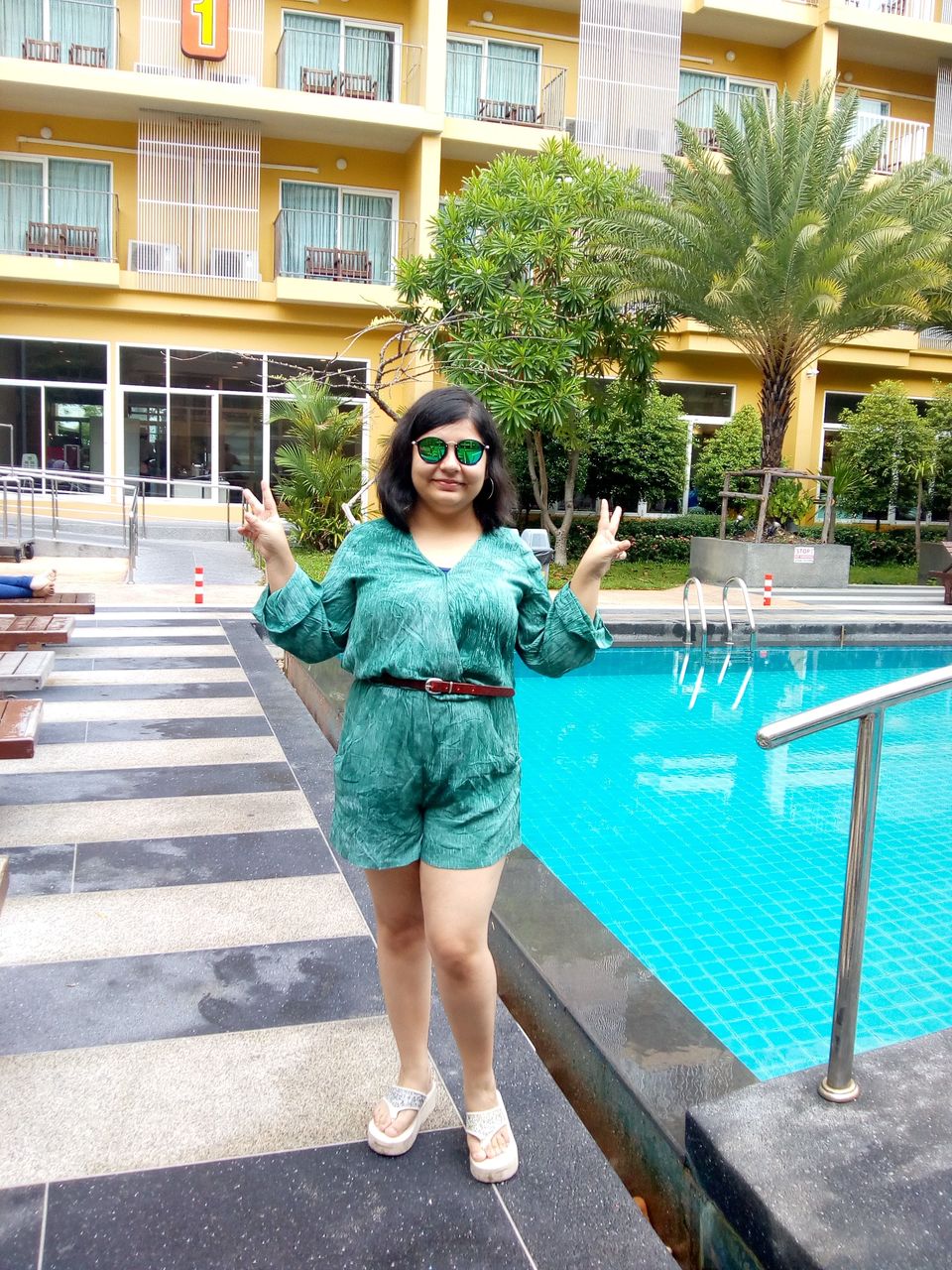 Rachita Sharma is a young passionate woman who is always looking out to challenge stereotypes. She is a rebel and free soul. Writing and philosophy is food to her soul. She believes that only a purposeful life is worth living and is exploring the world to keep finding a new purpose. Her mantra in life is: "When you have decided what you believe, what you feel must be done, have the courage to stand alone and be counted." – Eleanor Roosevelt [1884 – 1962].
You can read more posts on Instagram, Speaking Tree, and Rachita Scribbles.