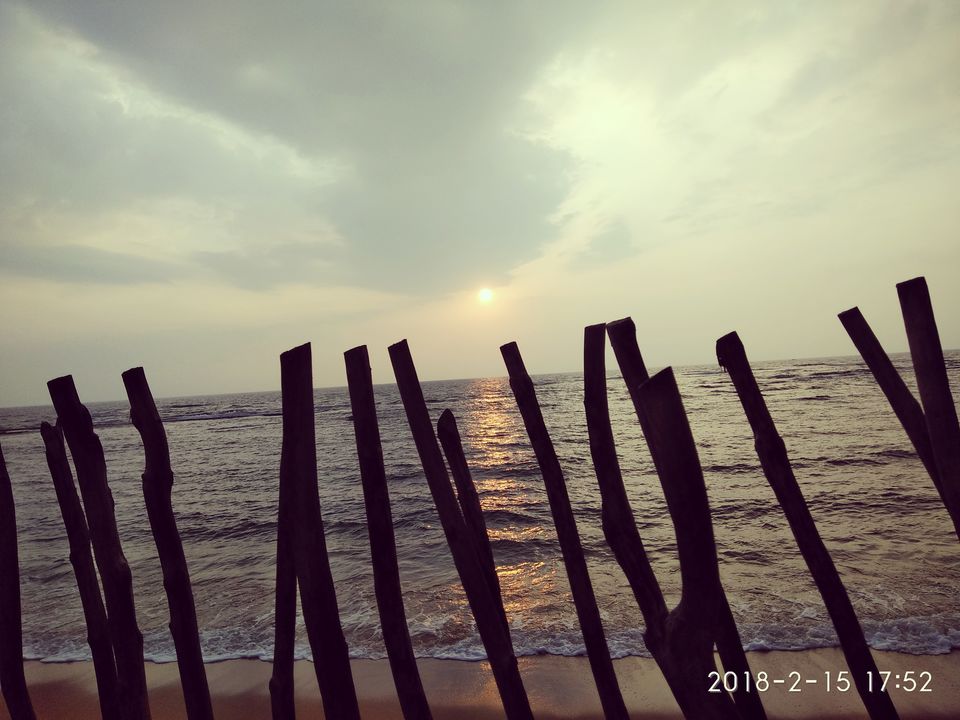 With ever changing lifestyles, income and spending patterns of the new millennial, travel is the new fad; like the precious jewellery which people nowadays display in their peer groups, social circles and in their social media profiles. Travelling, especially abroad, is the new way to flaunt or display one's economic status among your friends and relatives.
There can be thousands of reasons for travelling for a person, which ranges from just a break from monotony or to explore a new place or to boast about it in their social circle or to just create new experiences.
Travel can unravel many mysteries within us, surrounding us, which we might not be even aware of. It challenges us to break the daily rut of routine life. It expands our prospective towards life. It gives us that "me-time" and the opportunity to get in touch with one's own self. It helps us to appreciate life, gives us a wider thinking horizon, and gives us some real-life education.
But due to immense penetration and pressure of social media in our lives nowadays and to keep up with these social expectations, most of the people have myopic views on travelling. They would go for some exotic locales/run of the mill touristy places, stay in a five star, will not even step out or move beyond their normal itinerary and then claim to have traveled well. Or in some cases they would just wait for an official trip to send them somewhere.
Now that's what I call it as "just for the sake of it"
With full-blowing trumpet I claim to be a travel-addict/enthusiast. For me, travelling each time is about the experiences that are ahead of me. It's about the feel of new soil under my feet. It's about world maps, travel guides, cameras and journals. It's about getting luggage through immigration desk and landing to a new land. It is about the smell the air of that place. 
So while I was left awestruck in Russia seeing their architectural marvels similarly I fell in love with the vibrancy of Singapore's city life. It's about the smell of sea-food fritters sizzling on the beach at a local vendor's shop in Sri Lanka. It's about feeling the chilling winds coming from Pangong Lake in Leh, shimmering in the luminous moonlight. It's about constantly looking at the sea for hours in Koh Samui and doing nothing else. It also about doing window shopping of gold jewellery in Dubai Malls or feeding the sting rays in Maldives. It's about walking naked feet on the beach in Bali or just strolling around in tropical weather of swaying palm trees in Bintan. It's about sipping vodka on streets in Russia while enjoying the music played by local street singers or not able to communicate properly to local people and ending up buying soda instead of water.
It's about the sunrises and sunsets that never get old or stale.
If I want to see all those geographical wonders, at the same time I also want to see normal cities, people's everyday routine lives and their culture. I want to listen to the local music taste the local food, go for street shopping. For me seeing rivers, mountains, valleys is equally important like sitting in local cafe and observing the people passing by. I want to soak in the culture as well as drop my jaw seeing some geographical wonder. I want to experience the entire gamut and not limit myself to a particular kind of travel. This life of mine is my only opportunity to make the most of my passion. I love to travel because it's when I feel most alive, I can feel each breath of mine, my feet is grounded but my minds wears the wings and fly
For those who claim to be serious travel lovers or claim travel to be their ultimate passion, don't limit your horizon. Travel gives you perspective to see things in a new light. So don't be myopic in your mindset when you choose your next destination and don't have pre-conceived notion about the place, just land there and soak in.
Travel is the biggest form of freedom human beings have got so don't wait for kids to grow-up or bank accounts to swell or retirement age to come. Your that tomorrow might never come so if not now than when. Life will end with only memories and experiences and nothing else. Its time to create those memories so just pack your bags, move and have those experiences NOW.