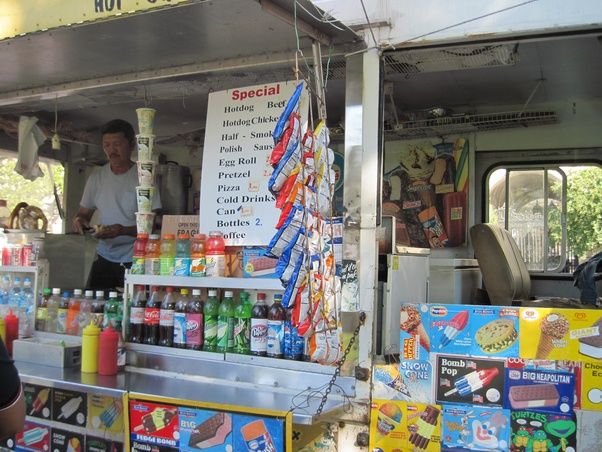 I stayed in the United States for 3 weeks in October 2010. When we stayed at our relatives' places at New Jersey and Richmond, we had Indian food mostly. But when we lived in Washington DC and other places by ourselves at hotels, we opted for the normal meals available there.
On our way to New Delhi to New York and back from New York to New Delhi, we were offered three meal courses on the flight and they comprised of Indian food only.
In the flight from La Guardia airport to Washington DC, we had a can of soft drinks only for the 45 minutes flight.
At Richmond usually my breakfast consisted of cereals. I had cornflakes or oats with milk. For the lunch and dinner we had Indian cuisine, consisting of chicken curry, rice, dal and other type of vegetables.
In the evening I had coffee, sometimes tea for a change with cookies. Sometimes a glass of milk perhaps.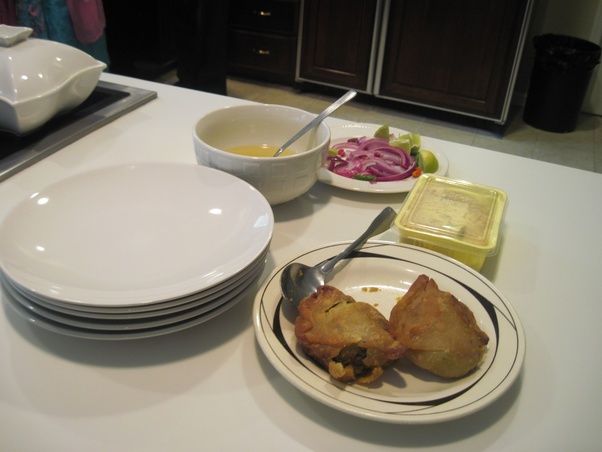 We also went out to restaurants few days for family dinner.
We stayed at Richmond for a week or so. Then we stayed at Washington DC for three days. We had complimentary breakfast at our hotel. Needless to say, that was a type of brunch in itself. We had cakes, biscuits, cereals, muffins, tea/coffee, pancakes etc. In the evening we had pretzels or doughnuts or some pasta from the food trucks near tourist places. They used to come for as cheap as 3 dollars.
The food truck where I had tasted the most delicious wrap!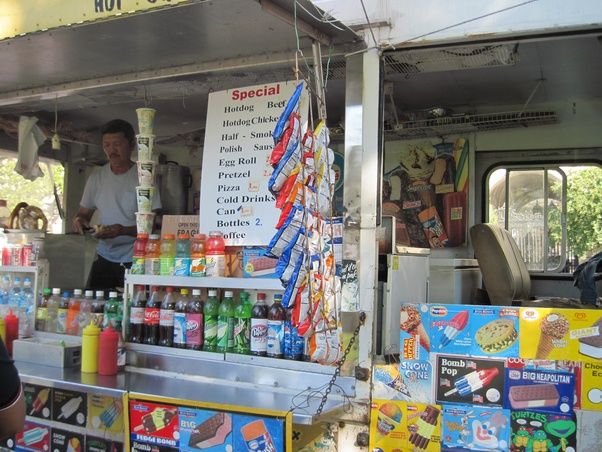 We had very light dinner at our stay at D.C. Cookies, muffins and a can of Coke was okay actually. Plus we used to be too tired to eat anything after hours hours of walking, seeing the museums and gardens! There was a departmental store beside our hotel from where we used to buy packaged food and drinking water. We also had bought 5 liters of blueberry juice which was coming at a cheap price. That was delicious. I had bought a packet of Kaju-Pista rolls (Cashew-Pistachio rolls) which I munched regularly.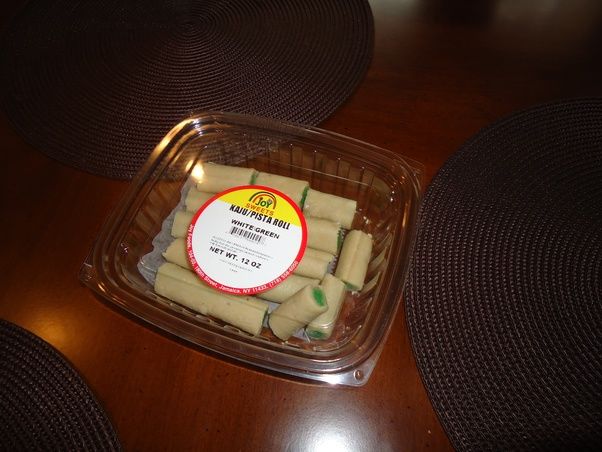 Then we came to Mendham at New Jersey. We continued with out Indian cuisine here; rice, chapatis, dal, curries, chicken, mutton - these were our menu for lunches and dinner. For breakfast I had cereals. During the evenings we used to go out for sightseeing at Manhattan; so for snacks, we had wraps, rolls, doughnuts and those kind of street food. One day we went to a South Indian food joint to have dosas for lunch. This is the place. The staffs working here are all Indians.
On our way back from JFK Airport to New Delhi, we were given Indian food thrice.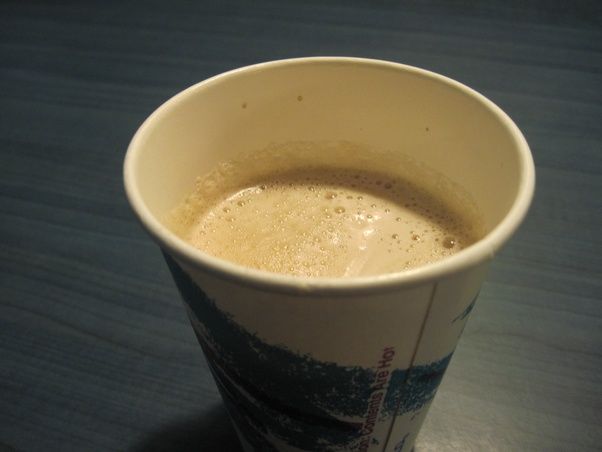 Honestly speaking you won't face much difficulty getting adapted to the food here. Even if you are a vegetarian, you won't starve to death. They have veg burgers, pizzas. There's breads and buns as well which mostly constitutes their meals. Coffee and hot chocolate is always your companion.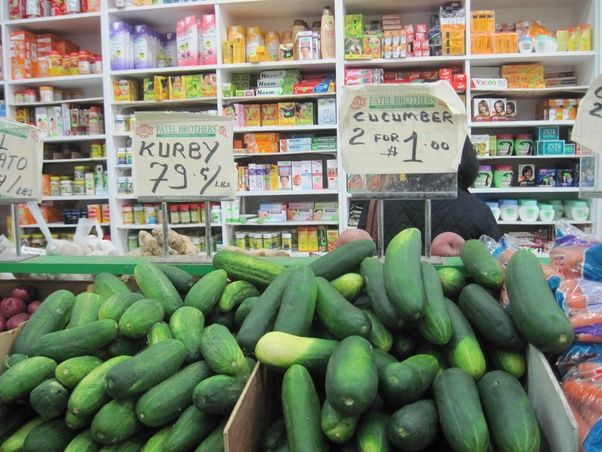 There are Indian and Bangladeshi communities here and there as well. The departmental stores there even sell Indian goods.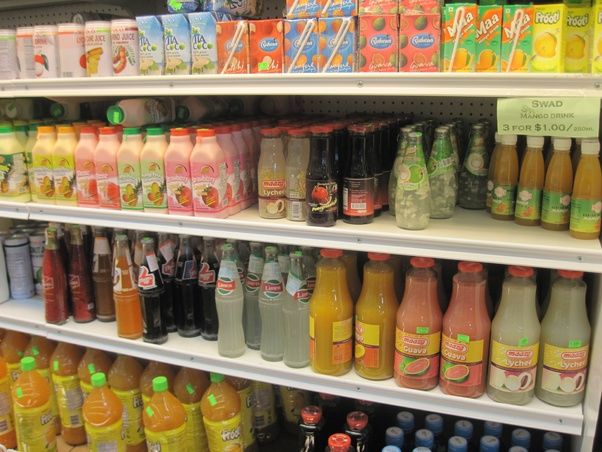 Indian beverages like Thums Up, Frooti, Limca.
A mango based fruit drink imported from India.