Soft snow fell on the high reaches of Lahaul Spiti, Kinnaur and Kullu today, heralding the arrival of chilly winter.
The Keylong district of Lahaul Spiti recorded one cm of snowfall and the temperature plummeted to minus 0.6 degrees Celsius in Keylong for the first time this season. Mercury levels in Kalpa in Kinnaur dipped to 2.5 degrees and went down to 9 degrees in Solan and Seobagh in Kullu.
The Manali-Leh highway and Rohtang Pass also witnessed snowfall earlier this week.
If you're looking to witness some magical snowfall and maybe indulge in a fun snow fight, you know where to go! However, there are a few things to keep in mind when you go snowfall chasing.
I come across a lot of people who are interested in witnessing snowfall during the winter months. I have taken a few along with me to chase snowfall but there were always complaints and cribbing I got to hear from the people I travel with. This is a guide/first-hand experience of preparing yourself for snowfall and what to expect when you go on such a trip.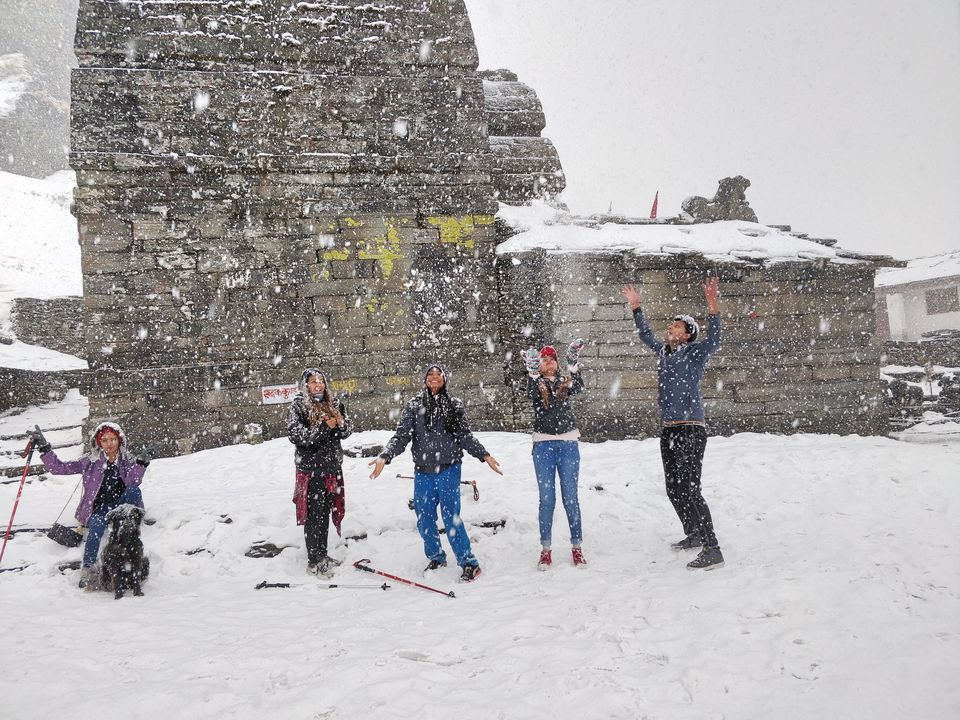 Be prepared to feel the cold!
It is going to be chilly because snowfall mostly happens in negative temperatures and the only thing you can do is wrap yourself up in warm clothes. So, complaining about the cold isn't going to help you at all, eat right and wear the right clothes.
Be prepared to brave tough conditions
Snow means things are going to get tough. Roads are going to get blocked and there are chances that you will have to walk, since it might be really difficult for vehicles to move. So be prepared to walk long distances carrying your stuff.
Water is going to be an issue
Snowfall means sub-zero temperatures and that means liquids will freeze. Running water is not going to be available and going to the toilet and washing is going to be tougher than usual.
Sleep cautiously
If you are setting up a heater in your room, you will have to sleep with your window open; even if it means cold wind sneaking in. Closed spaces can lead to suffocation and lack of oxygen. Even without a heater, try to sleep with a slightly open window as there could be a blanket of water everywhere inside the room, even on your blanket.
Going to see snowfall is a tough job. If you are trekking, you will have to equip yourself with all the necessary gear. Never neglect small things, always carry gloves and caps and multiple socks. And yes, do not forget to enjoy the white blessings from heaven.
Do you love snow? Tell us about your snowy anecdotes in the comments below!
Travelled far and wide and brought back stories galore? Narrate them here!