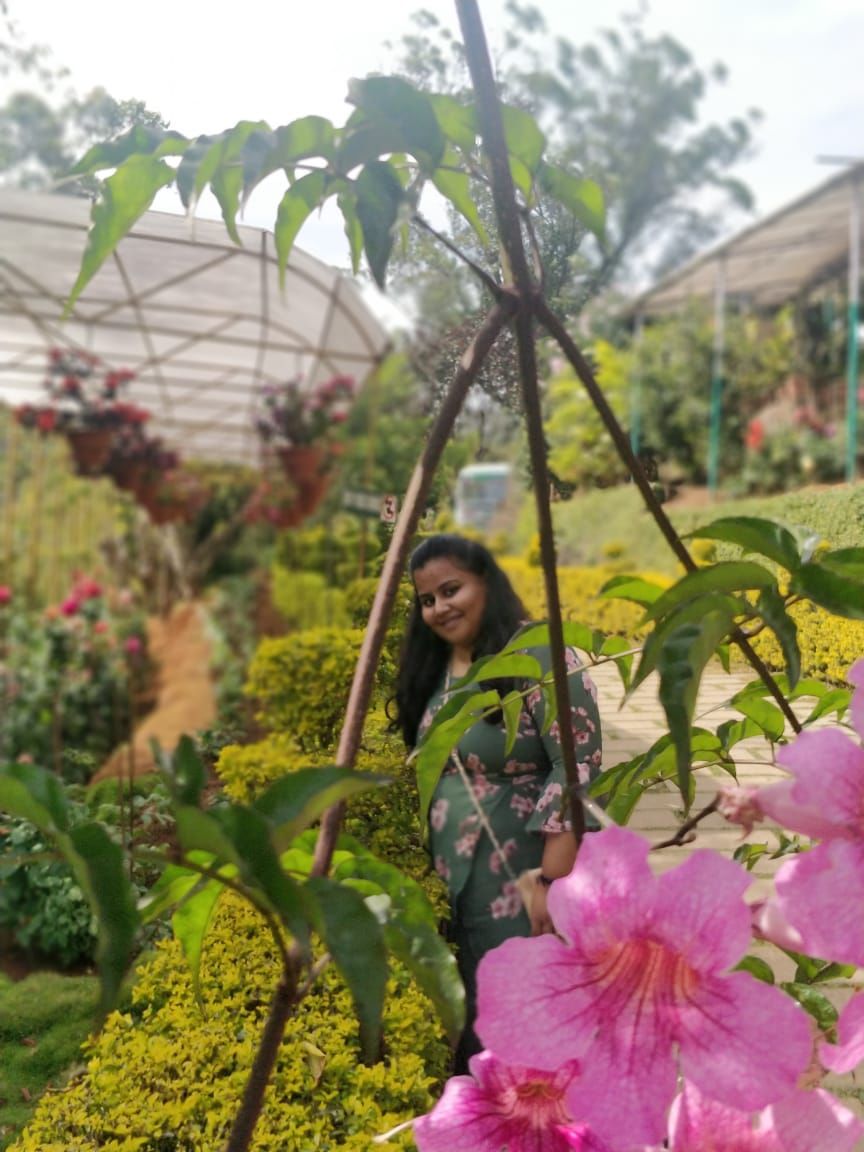 Have you ever been visited a place where you'll be able to saw like 100 types and thousand colours of roses. No , right.
Well , I've been there.
Munnar is world famous for it's tea plantations , coffee quality , spices and many activities but one of the most non conventional experience you can enjoy is by visiting the rose garden.
PS : It'll be really helpful if you pre check on the timings of the garden and yes one of the most famous one will be in a way from Kochi to munnar.
We took our tickets which was Rs. 20 . Very much affordable. And yes there was extra  Rs. 200 if you are carrying the dslr cameras.
So as soon as we proceeded , the view from the entrance was like so normal ,like a normal flower garden.
Initially , we saw like many beautiful roses in black colour , blue , brown and like what not.
But for me the unique highlight was the view one can experience , it was breathtaking. Like one side down the road you can the beautiful and gorgeous roses , different sculptures made of grass and roses and on your left side one can view the tea plantations going on.
The view was so surreal and magnificent.
There were small small galleries and pathways which is decorated with the flowers .
And yes , there was that one place which is like a sheet made of flowers , mainly roses is like upside down on your head. Which I think was so unique and different.
As soon as we proceeded more , we we're really tired , so we took the tea break , which is  a compulsion for tea lovers like me .
After that we proceeded our journey. As soon as we were finishing the tour of this garden , I realized the unheard types and colours of mainly roses are there. And which is so very appreciated.
The place is very well maintained and yes one can the proper maintainance of the flowers there.
Also , if you are planning to buy these , you can do so. There are a whole different section , where you can buy special soil , fertilizers and the flowers too.
Overall my experience of the rose garden was spectacular and so different. Generally , am not a big fan of these flower gardens , but this was so different and unique.
So guys , if you visiting munnar or any nearby places , you should definitely visit the rose garden for sure.