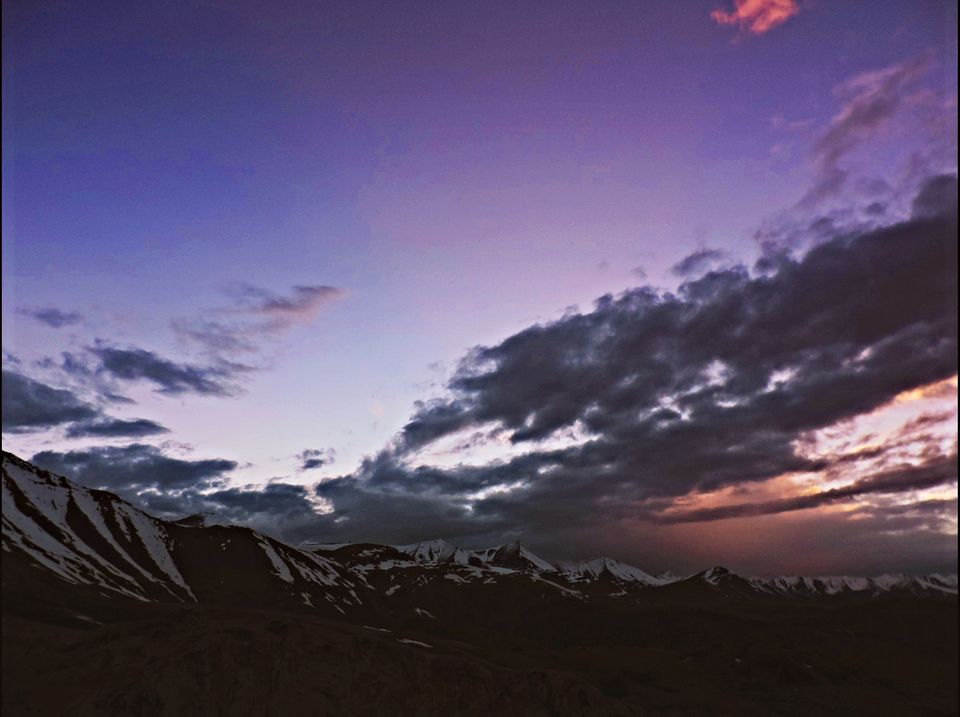 Ladakh- the most longed for feature in a traveller's dream book. Barren mountains, changing landscapes, skies so blue and smiles so warm, you will be crying out 'juley' every chance you get. Mind you, it can get addictive, greeting strangers on the road with happy smiles, not a care in the world.
So here goes
1) Julay! Whatever you do around Ladakh, this word will always do you good. Hello, hi, thank you, bye, you have it all in one word. (thank you literally translates to thugdzetche but julay works just fine)
2) Changspa Road is a great option for accommodation in Leh city. If you're open to walking around a little to compare places, you're probably going to find a pretty good bargain. Home stays are usually cheaper than guest houses and in most cases include breakfast and dinner with accommodation. It's actually a great way of getting to know the culture and way of life of the natives.
3) Getting around in Ladakh is the going to be the most expensive part of your trip, followed by accommodation and then food, however, if you have the time then relying on local share taxis instead of tourist taxis can help you save a lot of money. The local taxi stand is smack in the middle of Leh city, in the market area. However local share taxis won't go very large distances, so you will have to resort to tourist cabs.
4) The weather in Ladakh is the most unpredictable mess of climatic confusion. You think its going to be a hot day, but you're freezing the very next minute. Carry clothes for all seasons. You don't know what's coming at you. But be sure to carry enough moisturizer for the dry air that will chap your skin.
5) It is offensive to the locals to show your midriff, shoulders or bare legs. Both men and women are expected to be 'modestly' dressed. Especially, in Gonpas and religious establishments. The locals are too polite to say anything but its best to adhere to cultural norms and respect their sentiments.
6) Plastic is a strict no. There's a well established ban on plastic in Ladakh. Speaking of which, water bottles can be refilled from the ecological centre on the main road towards the market for ₹7/- Reuse, recycle, the works.
7) From what the locals told me, its best to stay away from thukpa ( noodle soup) and chaang(local beer from barley) on the first few days if you're still adjusting to the water. Nobody wants an uncomfortable stomach situation whilst traveling.
8) Smoking in cabs and most public places is an offence. But again, the locals are too polite to say anything.
9) Around religious objects or places of religion, Monasteries and alike, you are expected to move in a clockwise direction. You'll be asked to do so if you're moving in the wrong direction by the lamas or the Ladakhis.
10) You have probably read enough about AMS (acute mountain sickness). It's best to not think about it on your way there. Anxiety increases the risk of AMS. But if it does set in, do NOT ignore it. Call attention and get help. Also, it is advisable to carry an oxygen tank from the chemist that would cost around ₹450.
Well there you go, tips from a self proclaimed backpacker. The Himalayas gonna blow your mind! Safe travels!
I'll see you on the road ✌