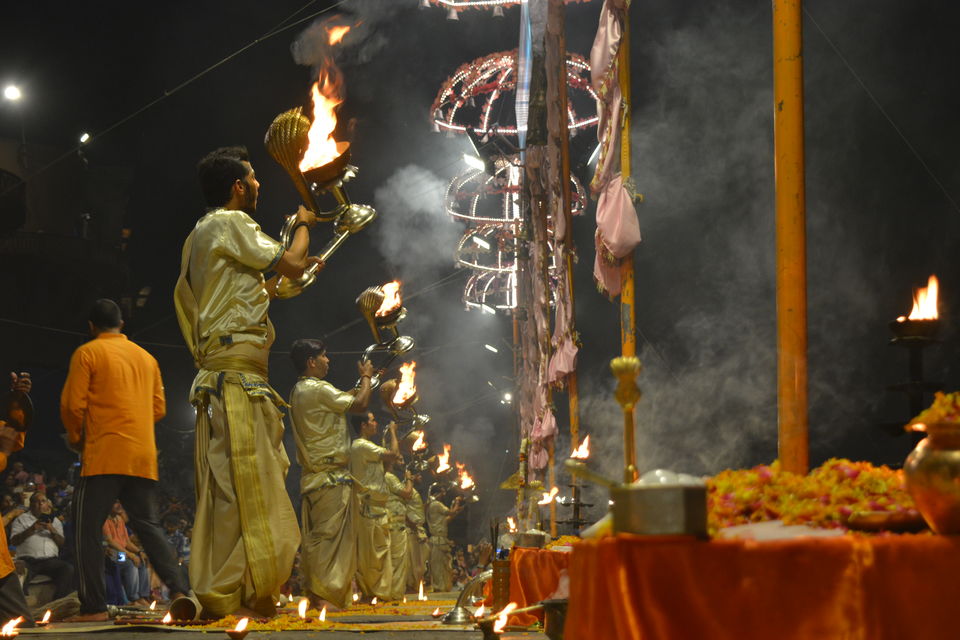 You made me realize the glory of grace and humbleness. You shared the way of withstanding ages which each of us has to do for the years to come. I wanted to stay, but then you taught me about the purpose of life. So, I set sail with a desire to make it worthy of all.
People are mostly seemed to be perplexed by a popular mystery called Time. Same happened to me, whether it is my trip to Varanasi or the words I am noting today. Work, assignments and sometimes laziness tend to push the mystery further. Eventually, after seven months of pending thoughts, I am back to share the experience about a long-planned journey.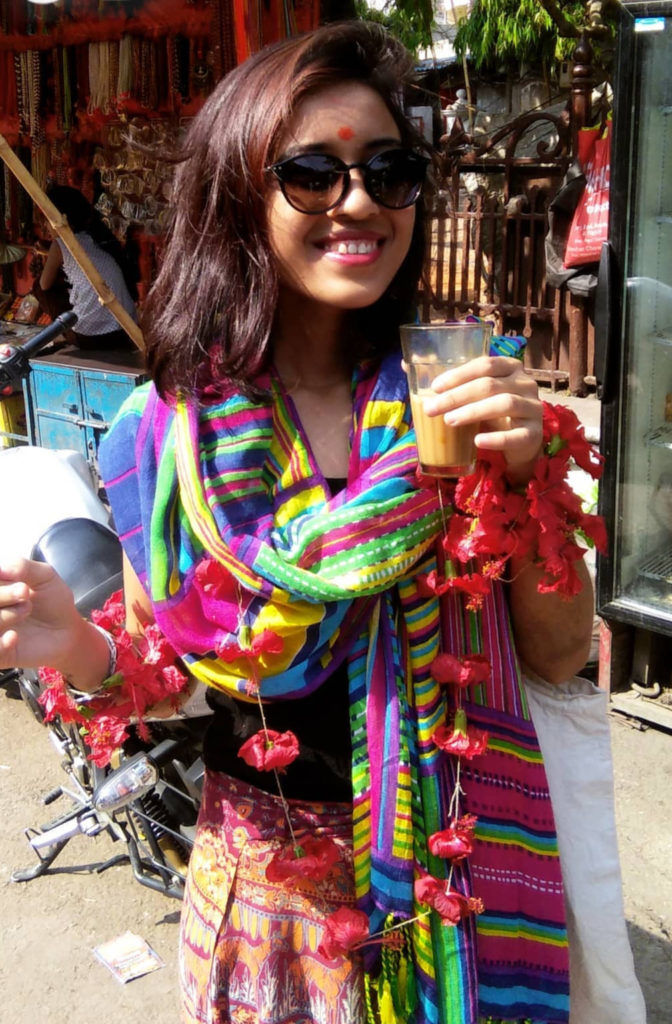 Following my urge in 2011, I planned to visit this Holy place, but I never made it as Time has its own way of playing its cards. Apparently, it favored me in April 2018. So, I went to the city of the Gods, to my dream city, the city of my teenage love. With little knowledge about commutation and the routes of the place, I dared my first solo trip. It also helped to overcome my fear of traveling with the Indian Railway.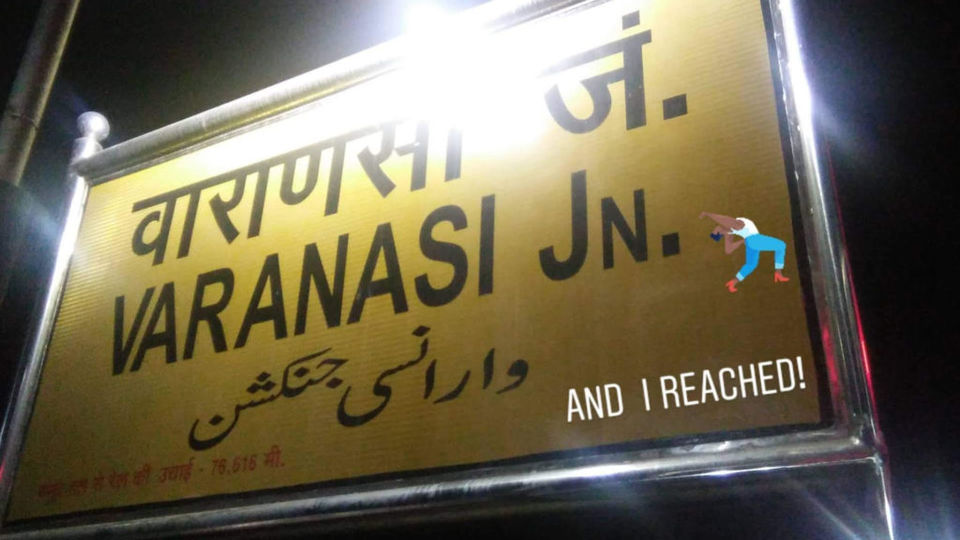 Quick research on the city led me to categorize my days. The first day was dedicated to as many temples as possible starting from BHU's (Banaras Hindu University) Vishwanath Temple. VT is absolutely the way Shashank, a close friend, had explained to me in 2011. Early morning prayers make the surrounding peaceful. Apart from the devotees, there are students who would sit and study in the temple vicinity. It was the first time I got to observe the direct bonding between a student, his books and his God. Moving on to the next Sankat Mochan Mandir, Tulsi Manas, Durga Kund, the most popular and crowded Kashi Vishwanath and last but not least was Baba Kaal Bhairav Mandir. I still regret not carrying my camera that day. However, most of these strictly prohibit photography within their premises.
Varanasi is mostly favorable between October and March. April already has the inaugural of summer. So, I decided to take a break from its scorching heat the next day. I stayed in Zostel, a travelers' chain hostel where I met a bunch of good people and made new friends. It was a beautiful day amidst music, stories, travel tales and a lot of fun moments. Pandey Ji is an amazing host.
Next day, I headed towards Sarnath with an inclination to learn and experience more about Buddhism. It was at Sarnath where Buddha preached his first sermon. I was overwhelmed to visit the temples and monasteries, and I would have continued to explore more if the heat didn't bother much. Whenever you plan for Varanasi, ensure the weather is pleasant enough to accompany you throughout the day.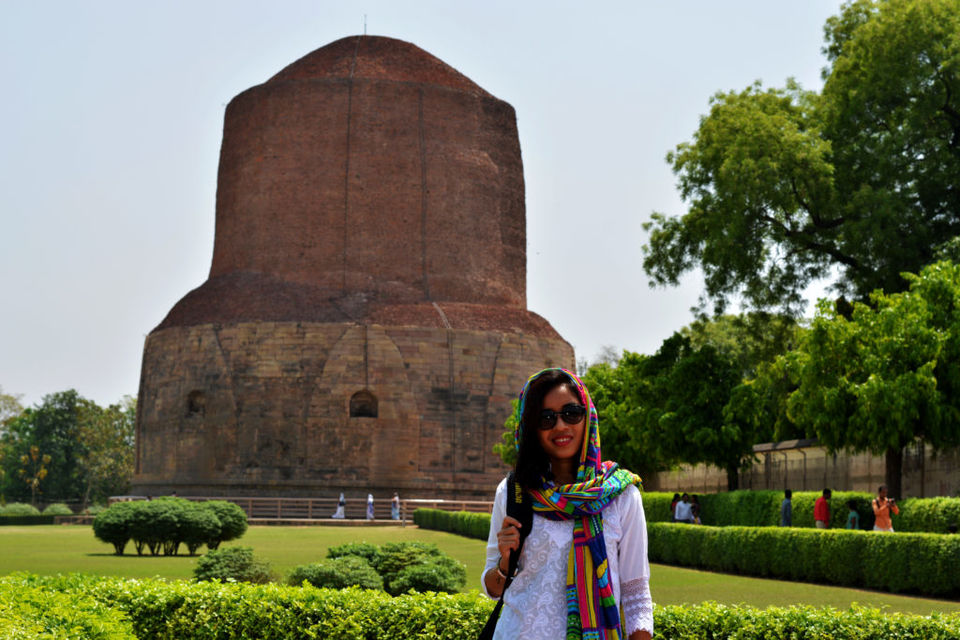 Coming to the best part, Ganga Ghats! There is a total of 88 ghats across the city. Evening Ganga Aartis made them look prettier than ever. If you have been to Varanasi, you can relate it, and I am sure you didn't miss the Aarti at Dasashwamedh Ghat. From Assi Ghat to Rajghat in a row, I saw each standing with its own story and dignity. Moreover, I went on morning walks by the river to cover as many stories as I could.
I was lucky to interact with Varanasi Guru, an informative blogger who guided me on some of the offbeat places in and out of the city. Phulwari Restaurant and Sammi Café is one such. The extraordinary thing about this café is the Kali Mandir located within its boundary. He also suggested that the best times to visit the city are during Holi and Dev Deepavali. Dev Deepavali occurs on the very special Karthik Poornima, unlike the usual Diwali.
Banaras is a happening and a lot more exciting city when you go onto its streets and hidden corners. Every gali (narrow street) holds innumerable stalls attracting public with its individuality. The fun part starts here.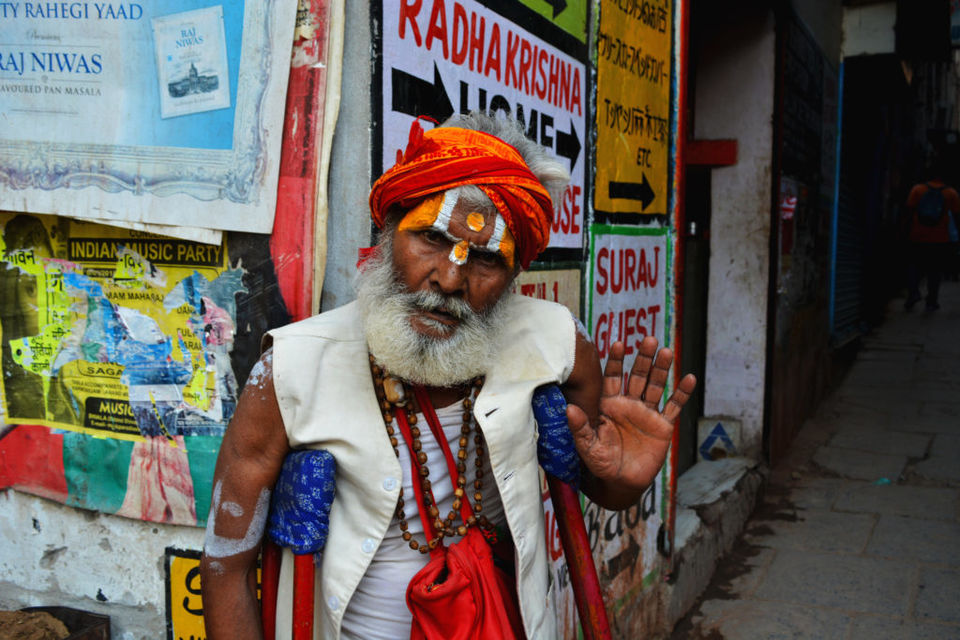 Some say, 'You didn't visit Banaras if you haven't eaten Kachori-Subzi and Jalebi from Chachi ki Dukaan.' Keeping this in mind, I went straightaway to Chachi's stall in Lanka to treat my taste buds. You will be amazed to see the morning crowd just to have Kachori- Sabzi for breakfast. Ultimately, it is Lanka which has been attracting the crowd for decades.
The Blue Lassi Shop is another joyful recommendation. One can find a variety of fresh and creamy fruit-filled lassis at this ninety-year-old shop within a gali. You will notice its walls with photos and messages of the happy customers. Yes, you will see mine too.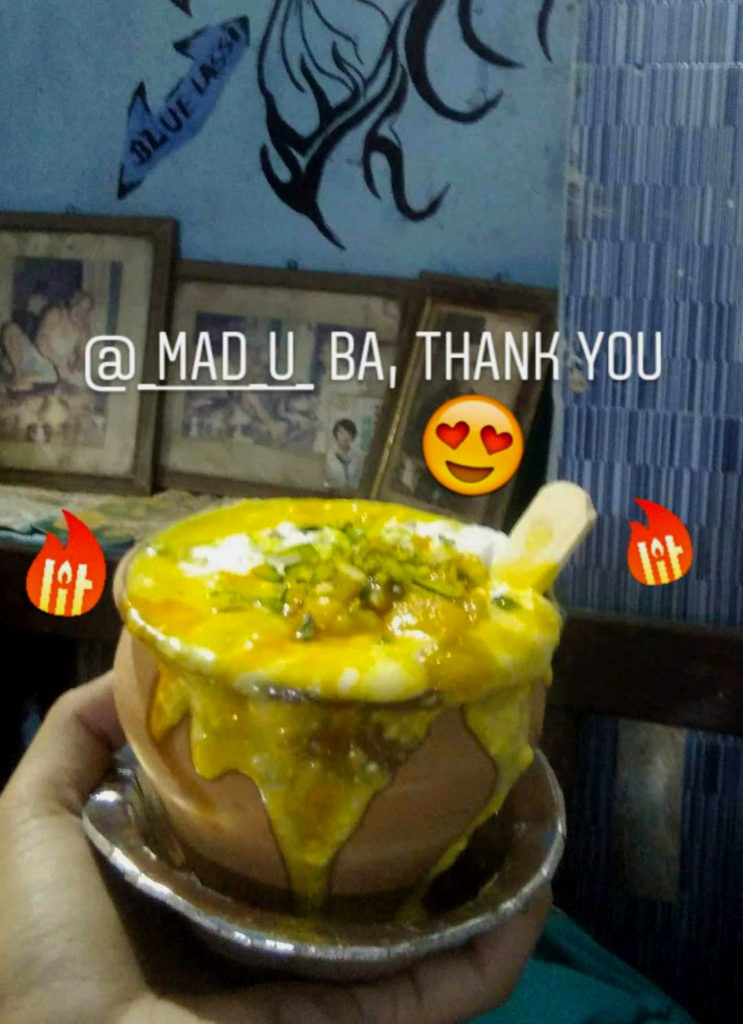 In the interim, a day in this city cannot be over without a special benarasi paan. I got this pleasure at Keshav Tambul Bhandar, Lanka. This paan shop is famous since the reign of Vibhuti Narayan Singh, the Kashi Naresh (king of Kashi) who used to send his people all the way from Ramnagar Fort to get the best delight.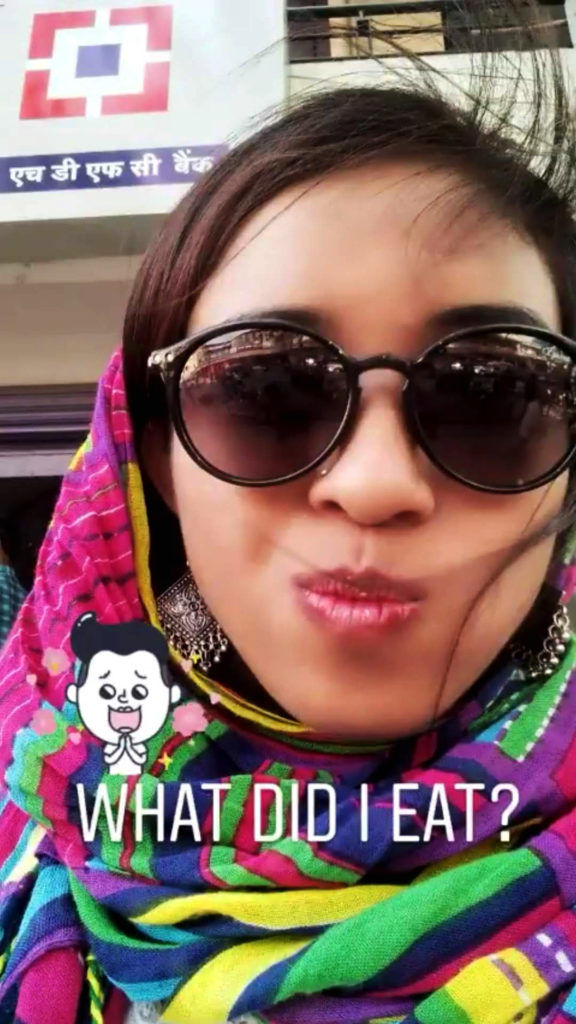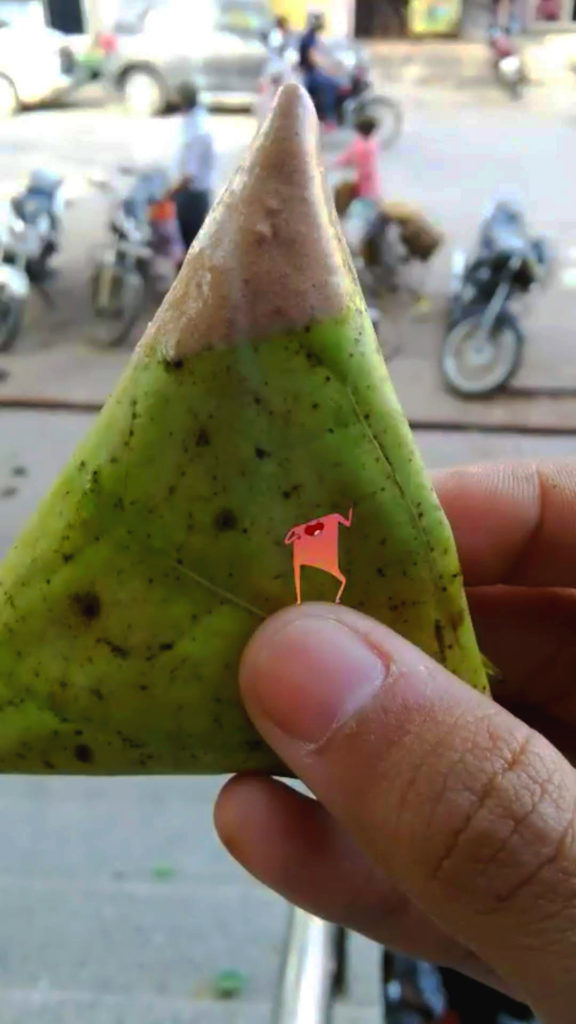 For me, Banaras was a wish fulfilled. It was exceptional, and as expressed, I used to plan a visit every year with a failure to make it happen. I never got to know the reason behind it. Now I realize I was not ready then. If I had gone to Varanasi 7 years ago, I could have never deciphered the values which I learned today.
Never could have appreciated the hues of sunrise at Assi or the shades of life at Manikarnika this way before.
Never could have tried the traditional bhang and chillum earlier than this age.
Never might be interested to know and explore more about its traffic, the accent of language, and every other general relation to this city.
Never might have felt such peace witnessing Ganga Aarti at Dashashwamedh 7 years ago.
It speaks of the journey we travel in every moment of our life. Every experience and thought we gather helps us move ahead in it. And it took me nearly a decade to reach this destination. Glad I reached.
Om Namah Parvati Patae Har Har Mahadev!
Thanks for reading!
P.S: I lost a major part of data from this trip. Fortunately, Instagram saved me. ????