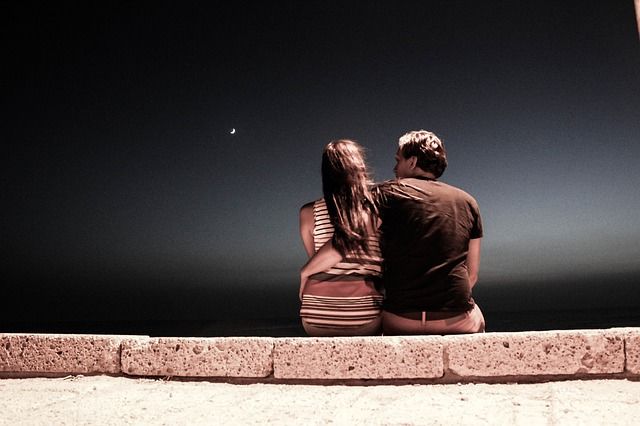 There is a preconceived notion attached to the idea of 'marriage'. They say you can't really set out on journeys and voyages like before. You can't always satiate your desire to move out and experience the world. You can't feel free because in some way or the other, you are bound to another person, additional responsibilities and that weird accountability that comes with it. So, doesn't that mean we should never get married or perhaps take that plunge after we have traveled enough to feel satisfied? But then, can we ever feel satisfied?
Traveling in itself is a journey that goes on for our entire lives. There are times when the conservatism of the society, the concern of our families, the pressures of our jobs or the obligations of a relationship do not let us take random trips to random places. However, most of the times, what stops us from pursuing our dreams are the irrelevant fears and rigid thoughts that gather in our minds as visuals of what we have seen or heard about life. Here I give you a completely different view on this because I got married too and that never hindered my passion to explore all that the world has to offer; in fact it made it easier for me to make my own decisions with the support of my partner.
I have never been too keen on the whole institution of marriage. Nevertheless, for me, it turned out to be an escape from the highly traditionalist views of the people who loved me and abhorred my choice to travel alone. Being the positively reckless and independent girl that I am, I decided to go ahead with a decision that would not compel me to leave my dreams and aspirations behind but would in some way propel me to achieve them in a different light. I got married in January, 2015 and since then I have traveled to ten cities in India and seven cities in six other countries. Isn't that too much for just about seven months? Also, I'd like you to note that I toured half these places alone or with friends and the other half with my husband. What did marriage do to me then? It helped me travel more.
Every time I move out of my home to embark on a new adventure, people look at me in awe and tell me that I am lucky. When I take a quick flight to meet old friends, I am met with uncomfortable gazes by people who know that I am married because no one expects a woman to travel alone and be on her own for days and weeks at end without her husband. It's strange that they don't pat my husband on the back and tell him that he is lucky too, for having someone who'd never interfere with his philosophy of life and would always drive him towards doing amazing things he would never have done otherwise. I owe that to the discrimination that is deep-seated in our society and families, the 'rules' that govern our actions, our choices and desires.
To think of it, I have met hundreds of foreigners, especially the Europeans, Americans or Australians who travel places, go on doing freelance jobs from wonderful parts of the world, participate in volunteer programs or take a break and set out on a voyage with their friends despite being married. So, marriage can't practically be the whole big problem that separates us from the beauty and adventure life beholds. The real issue is that we do not try. We do not convey our feelings or even give them the prospect of being communicated. We have come a long way today. The society has become accommodating and more than that, people have begun understanding the entire need of personal space and dreams. Therefore, do not fool yourself into believing that committing to a person for life would put a full-stop on your goals. Perhaps, this very thing can make it easier for you to move ahead and discover a more holistic approach towards sustenance.
All of us are our own selves and we have the right to make the best out of our lives with the support of people we love. Let that be your cue. Travel more. Travel far. Embrace the colors, the vibrancy and the love. To make things easier, I'll give you a small tip: Get hitched to someone who loves to travel too and then make a pact about the incredible places you want to go to alone, with your spouse and with friends. And know what? Travelers understand your wanderlust better than anyone can.
As I try to bring this write-up to a close I can think of this one time in July when I was posting pictures on Instagram from Rome, Paris, Prague and Amsterdam and a younger friend would always like them and tell me that she was jealous of how much I was traveling. She is again a product of a conformist household where 'permissions' administer everything. She messaged me the other day and said: 'Ah! I wish I could travel as much too.' I just told her I had the best solution to her problem. When she asked me what it was, I advised: "Get married!!"