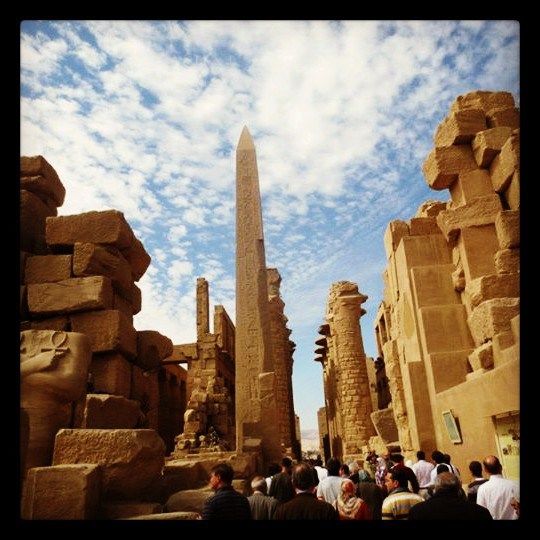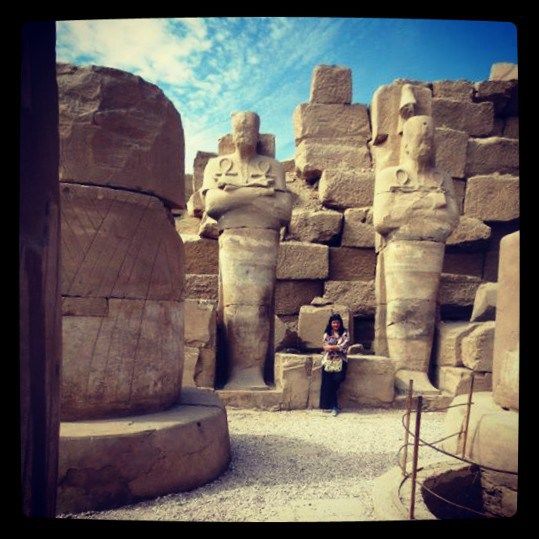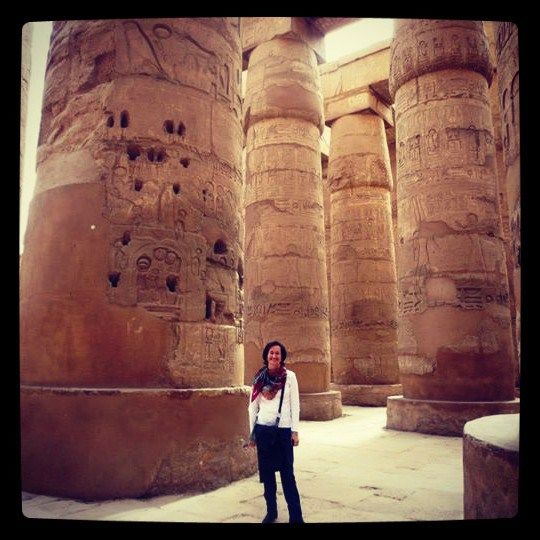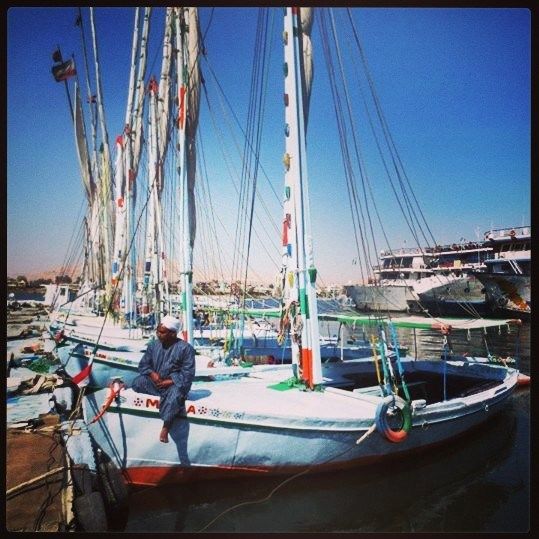 There's always that one traveler whose stories are more bombastic than yours, who  shifts the paradigm upside down and makes you crave for new and wanton experiences. He's been through his share of wading rivers, deserts, icecaps and snowy mountains and he'll  share all these fabulous experiences along with  little nuggets of travel wisdom and  in the end you'll be amazed and tell yourself, I'm going to do that someday.
I was 19 when I first met Andy at a café in Goa. I'd barely seen bits and pieces of my country and here was Andy who had biked across South America, lived in Samoa and scraped many mountains altogether.
I absorbed all his stories including the one about him getting stabbed in Venezuela by  child mercenaries for a pair of Nike Sneakers.
He was an animated storyteller and every story was more outrageous than the other. "Loki is the best youth hostel in Lima and perhaps all of South America. There's so much sex happening inside Loki, enough to last all of your twenties.'
I was obviously dazed, maybe secretly thrilled and imagined Loki to be this big Frat House with twenty-something backpackers partying all over the place. It all sounded so wondrous and magical coming from Andy's mouth.
From then on, I'd dream of all these places, people, hostels I'd hope to meet and see someday. As my travels began, I saw some stuff from Andy's eyes and it all made sense when he'd said, 'Countries bleed into one another, they start looking and feeling the same after a point.'
Last February when I was in Egypt I felt exactly the same. Our first stop was the scenic Luxor a lovely town along the banks of the Nile. As our plane touched the tarmac the gorgeous air hostesses bid adieu. Dressed in western outfits they could be straddling any plane in the world. But I was dizzy with excitement and dying to see what this ancient land of wonders had to offer. As a child my history loving father had bought many expensive coffee table books on Egypt, Cleopatra and Tutankhamen. I was obsessed with one particular book, aptly titled, The treasures of Tutankhamen. Looking at the pictures I always wondered if I could ever see the treasures in real time. Well, the real time had arrived and I was all over the place.
At first, it felt a bit surreal as this was a region flashed across thousands of pictures, books and novels. The archetype image of the pyramids and temples was somewhat ingrained in your hard disc since the time you studied world history in high school.
In a way, it was weird and I remembered Andy's yet another brilliant gem; how  your travel experiences are purely 'your' experiences, and that no one will understand how you relate to that particular  country for the first time because it's entirely your own conduit with the place.
Similarly, I would not be able to relate to an Egyptian person's experience and perhaps never know what it is to be a resident of the place. But that's what sets us travelers apart I guess.
So when we arrived at Luxor I was ready to soak up all the picture book images one had ingested over the years and getting geared to click a million pics. As we traversed from one temple and tomb, from the behemoth Karnak to the valley of , kings everything began to  appear more translucent.
Looking at these massive structures I was beginning to suspect if the Star Gate theory was somewhat accurate and whether the ancient Egyptians were actually aliens like they had shown in the movie. I mean you've got to give it to them for building such massive monuments.
Coming back to similarities , I was struck many times at how certain inner cities and scapes around Luxor resembled north Indian towns like Agra and Lucknow; especially the red soil, the houses with their flat roofs and terraces , the wheat fields, the farmers and even the strong resemblance in features.
At some point I could have sworn that I was  somewhere near the Indo Gangetic plain, with its vast fertile land and  array of crops all glistening under the warm sun. But then the river Nile is not too different from the Yamuna or the Ganges and like all ancient river bed civilizations share similar topographical features. As we meandered around the inner lanes of Luxor, the similarities became more evident and I kept smiling to myself. Just when I thought the similarities end with the geography and physical characteristics I encountered yet another situation where I was taken unawares.
A couple of days later, an old friend who works in Cairo got in touch with me through Facebook. She mentioned that I had just seen the 'touristy' part of Egypt and insisted on showing me the new modern cultural side.  As we chatted over coffee in a plush café she raved about 'Romanian' house parties and psychedelic discotheques that remain open till wee hours of the morn. Soon we were headed to a friend's friend party in the very plush area of Cairo. Her young urban Egyptian friends arrived, one of whom was a political activist and a diehard feminist. I instantly struck up a conversation and soon learned all about the behavioral patterns of young modern Egyptians and their varied lifestyles.
'We want to be more like Europe,' was the constant refrain.
Looking at her fluorescent green skirt and Ed Harley top I was quite sure this was the generation spearheading Egypt's bold new revolution. Also much to my surprise she looked like any youngster from Delhi and this felt like any night in the capital where we were headed to someone's farm house party on the outskirts, in fact the area where the party was held reminded me of the posh parts of Delhi like Mehrauli and once again I was spinning inside my head.
Some parts of Cairo with their old British buildings reminded me of Kolkata and the famous Park street area where old monuments jostle against upcoming new ones.
Well, the party was no Romanian house party but was hosted by an American diplomat and his Canadian wife. This was their last party in Cairo before they headed for their  next posting. As I stepped into the kitchen looking for a glass of water I saw their Filipino maid crying over the wash basin. Wiping her tears she handed me a glass of water and narrated her story of how she had served the American and his wife for five years and how benevolent they were towards their staff.
'They pay me in American dollars not in Egyptian pound.'
I listened patiently, thanked her and ventured to the terrace where an entire united nation of  people were huddled together. There was Oline from France, Sean from South Africa and Barney from Scotland amongst a host of others and very many young Egyptians thrown along. Arbit conversation flew and besides the regular 'where are you from? How are you coping?' Conversation ranged from the latest music to the abundance of alcohol in the party.
Never had I see such an expansive and expensive range of liquor put together in such extravagance. It was quite the scene! As I glided from one enthusiastic guest to another I realized we were all talking of the same things, places, music, travel, drinks etc. Most of them had travelled far and wide and none of them appeared ignorant or clueless.
Later I chatted with my Egyptian feminist friend, Ami who informed me that she had to rush home early as she was attending a political rally around Tahrir Square the next day. I assumed she was responsible young citizen and congratulated her on her ambitions when she declared she'd like to join politics someday. Going back to my friend who kept complaining that there were 'wilder' parties just around the corner, I assured her that I was having quite a blast.
Soon we left and I said my byes to everyone knowing I'd never see them again. The next evening I had a flight back to Delhi and wanted to make sure I reached the guest house well before my parents start getting worried. As our taxi drove from the old Dokki area where we stayed to the New Cairo area yet again I marveled at the similarities.
Guess, most old cities are more or less the same with their new metropolitan ethos and their old school style buildings. But more than the outward resemblance I think it's the familiar psyche of its inhabitants that struck a familial chord. In the end, we're not very different from each other and though we might speak in varied languages, accents, eat a plethora of multi-cuisines we genuinely yearn for the same things; especially travel, seeing more of the world, trying our best to absorb the  multitude of experiences that only wanderlust can bring and hopefully better and challenge ourselves besides motivating us to become future denizens of the world.
I wish I had gone to that political rally with Ami at Tahrir Square.