Although I grew up in a coastal town, I had always been afraid of water, thanks to a near-death incident that happened to me while I was learning swimming in childhood. Since then, I have never stepped into a swimming pool. My 4 years of engineering life were spent in beautiful IIT Madras campus that had a great swimming pool but I never even went inside the door.
One fine day, I decided to completely let go of my fear of water. At the same time, like a divine intervention, my dad who has mid-life crisis, called up and asked me if we should plan a trip. That's it. We planned a short trip to Andaman islands. Just my dad and me. Havelock island is one of the best places to let go of my fear of water and in the best way possible - Scuba Diving!
When we reached Havelock, the next day morning, I straightaway went for a Scuba diving place. The instructors there were friendly, smart and extremely talented.
First 15 minutes, we got training in shallow waters. I was put along with 2 small kids a boy and a girl. When we three were asked to dip into the water for the first time, the two of them easily did while I was very apprehensive. My coach said it's fine and asked me to take it easy. I dipped and it was beautiful! I think it's just that one little initial push needed to try something out of your comfort zone. Next 45 minutes we were taken into deep waters and we saw a lot of fish.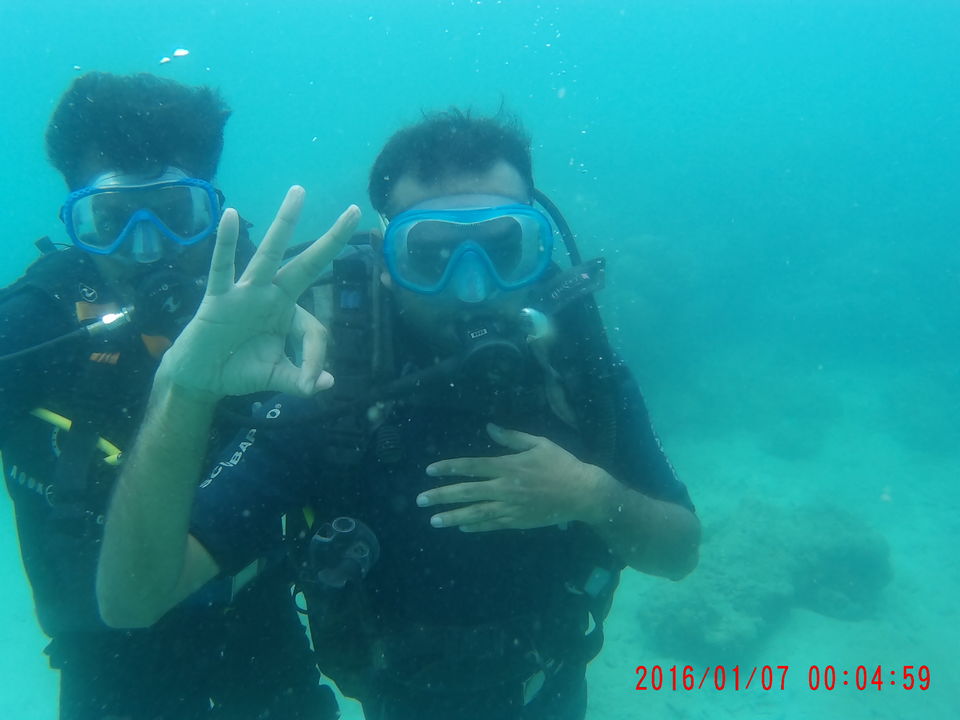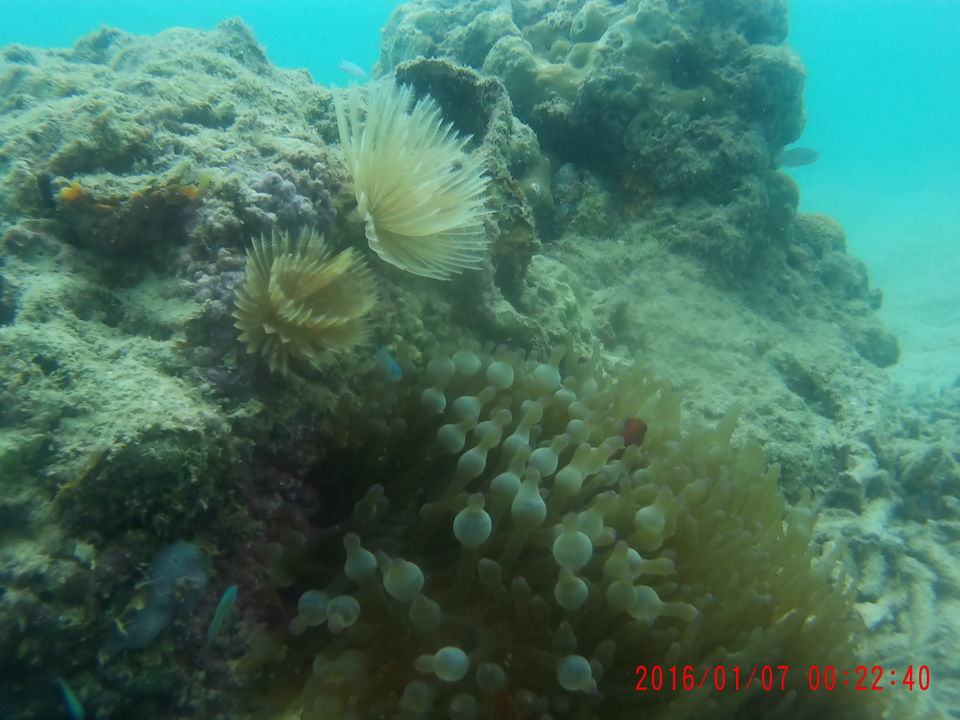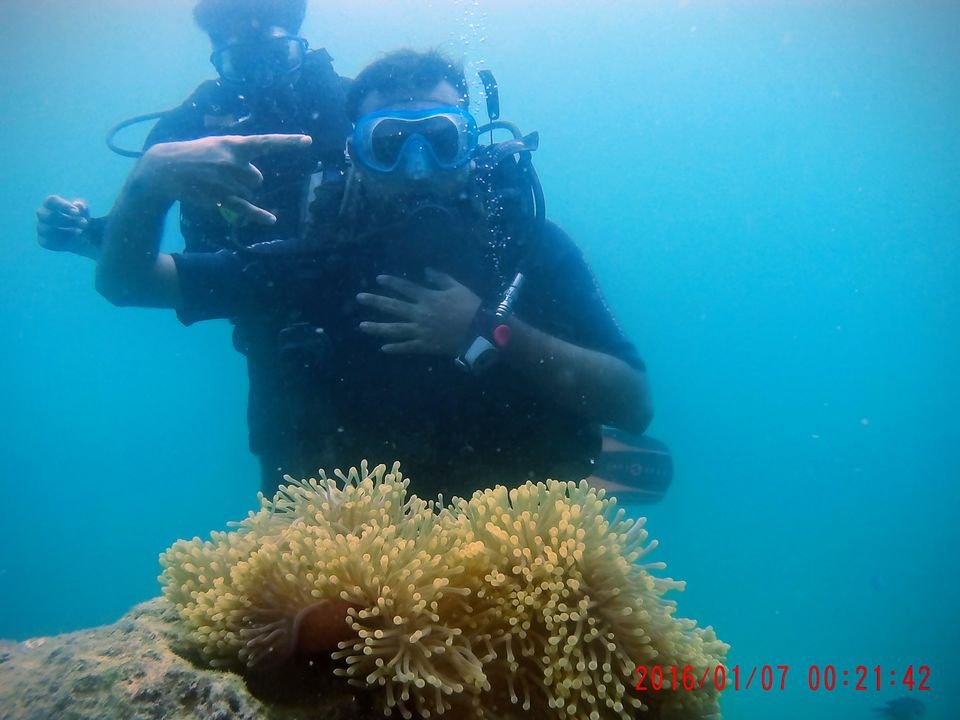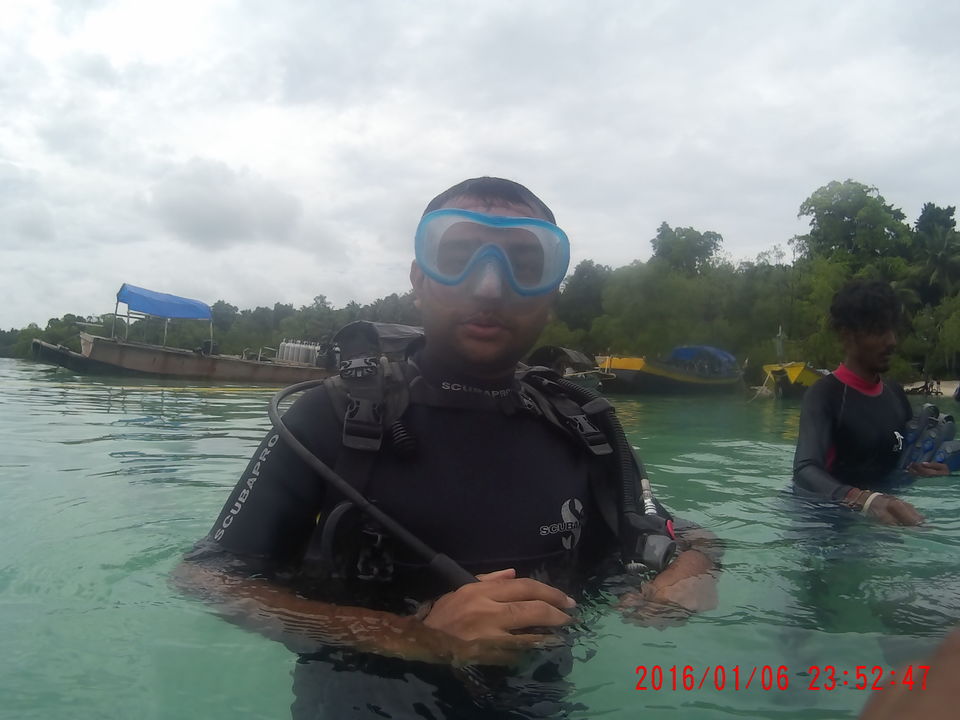 A 1 hr scuba diving along with certificate + photos and videos costed me around Rs.4000 and it's worth every single penny.