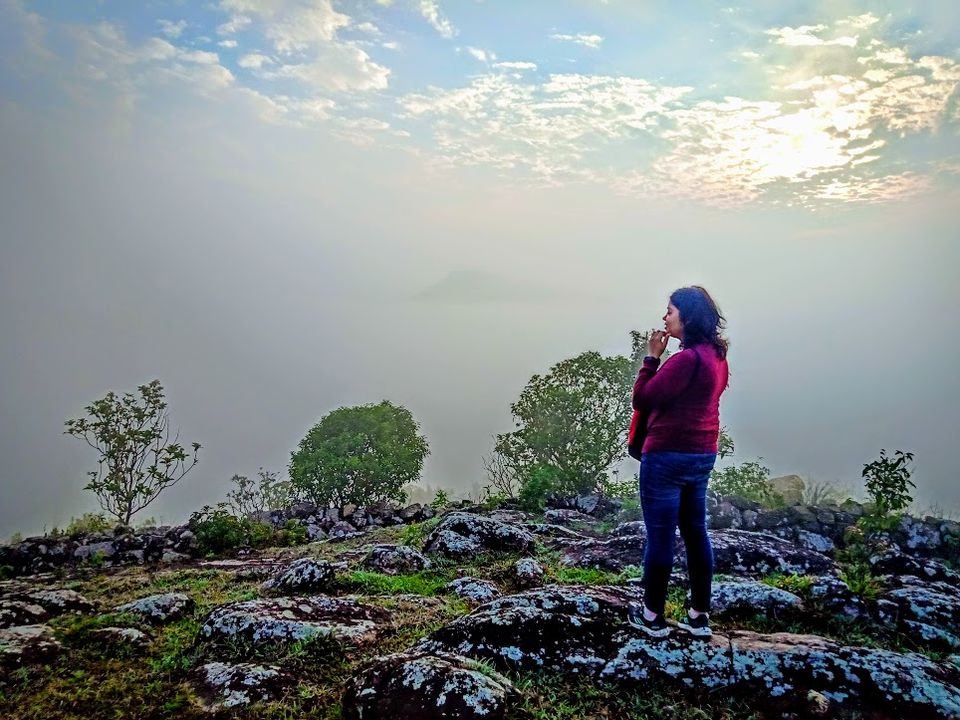 I am writing after quite a long time, the reason is priorities changed.. though I didn't stop traveling, just that I didn't write my experiences and now again after so many months, I have this urge of writing so here I am.
Vagamon… I didn't know about this place. Actually I have become a true zosteler, I wanted to travel somewhere and checked out the zostel site and found out this new one and trusting how zostels have been, I decided to be there. It started a week in advance and I looked after the place and what are the things to visit over. The more pictures I saw, the more exciting I became and then, I found out it's the second best place in India for paragliding, I decided, this is it!
I figured out how to reach Vagamon from Bangalore. There are no direct buses. I figured out probably the best is to go to Kottayam and then take a bus to Vagamon. I confidently booked my tickets on KSRTC Airawat club class busses (It has become a second home for me now)
DAY 1: LET THE JOURNEY END!!
My bus started at 11:30 on Friday night vis-a-vis, it was supposed to start at 9, thanks to Bangalore traffic and hence I was suppose to reach Kottayam at 9 in the morning and I reached at 12:30! What a start of the day, when you start realising the day is flying and you have one weekend to cover the place. Some mistakes that I did, I didn't the maps before reaching near to Kottayam, I should have actually got down somewhere near Pala to goto Vagamon. From Kottayam , its approximately 2 to 2.5 hours but from Pala 1.5 hours. When I realised , it was already quite late. As soon as I reached to Kottayam, I found busses to Pala and got into one. Once, I reached, I had to goto Vagamon! again no direct buses frequently so I was advised to goto Erratupetta(Petta). Then I went to Petta and waited almost an hour for the bus for Vagamon. The funny part is I can't read Malayalam, and hence I didn't know which bus will goto Vagamon, hence I was checking with each and every bus which would goto Vagamon. There was this another girl waiting with me at the bus stand, she looked at me and said "Vagamon bus… only KSRTC.. wait madam". After that, I just sat and when every bus was passing, I just looked at her and she would just nod her face in a "no" for the bus. In the whole hour, the activity would have happened for at least 10 times. How strange it is, we automatically build some kind of synchronization, faith and relation with random strangers. Instead of our inability to converse in the same language, she was able to gauge what I was looking for and help. It was a big help for me and as soon as bus came, I was little away from the bus stand, she shouted to grab my attention for the bus and I ran to get into it.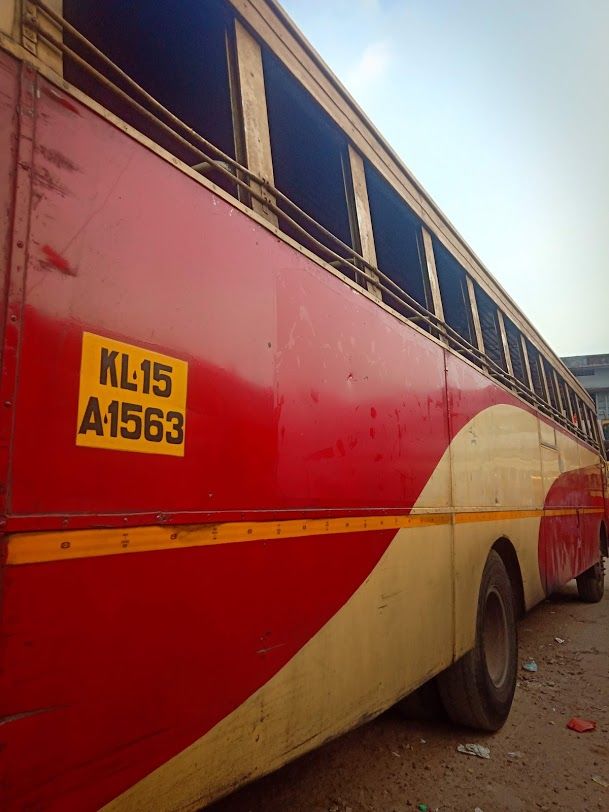 No, it's not yet over. The bus was super duper full. My whole body was cramped with people leaning over me but I had no choice but to be there. The little things that I noticed while I was in the bus, of course the bus, completely retro feel. The busses windows were really interesting, it didn't have any glasses as we see in usual buses , rather it had shutters like how we see on shops. Interesting, isn't it.. shutters like we have in trains ,… so we have in the buses. These yellow and brown beauty giants have exactly the same bell function as the busses in Mumbai. The conductor will hold the thread of the bell and as and when a passenger has to step up or step down, he will pull the thread to ring the bell to indicate driver to stop. Some retro feeling. Also, about the crowd, the women I feel were so independent, traveling across the cities all alone, in their heavy sarees, men at the back and women in the front, all religions, in their ethnic attires. Hmm.. something nice to see. Oops! a bump, certainly it was a hilly area and you have to hold tight.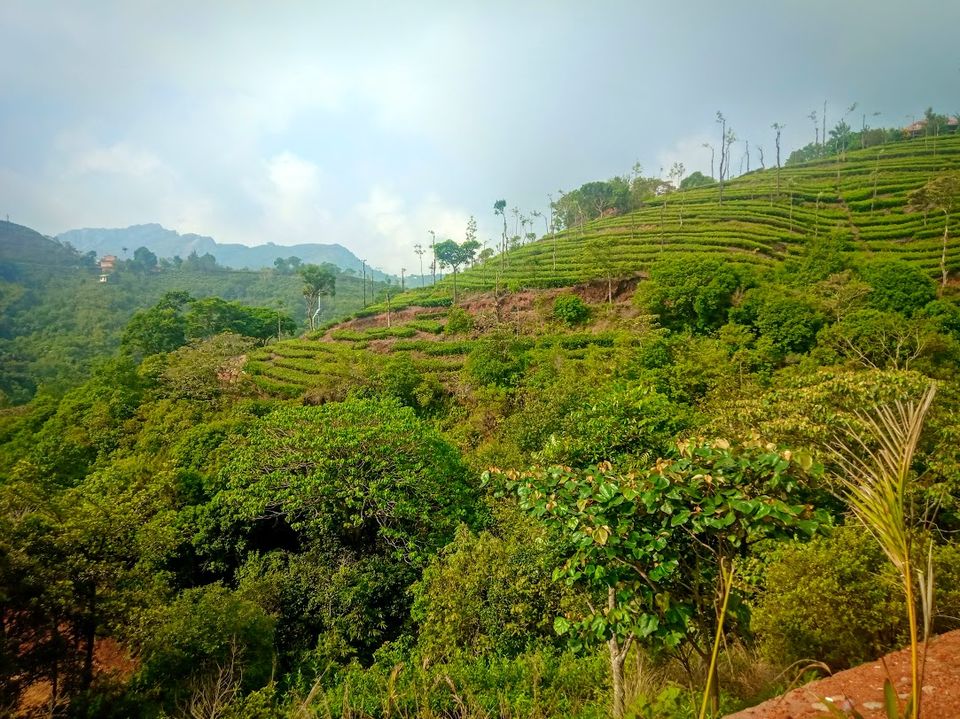 Finally, I reached zostel at 5:00 PM, utterly tired, headache, no lunch , it was heavy but a sense of relaxation when I looked around those beautiful mountains, greenery, tea estates, it was all nice. I took bath, relaxed a bit and went for a small hike just at the back of the zostel. Beautiful indeed! small pine flowers, some pink, some red and yellow. When I reached at the top all alone, I saw curvy roads, some vehicles and a lot of greenery, it was a pleasure to the eyes, relaxation to the mind.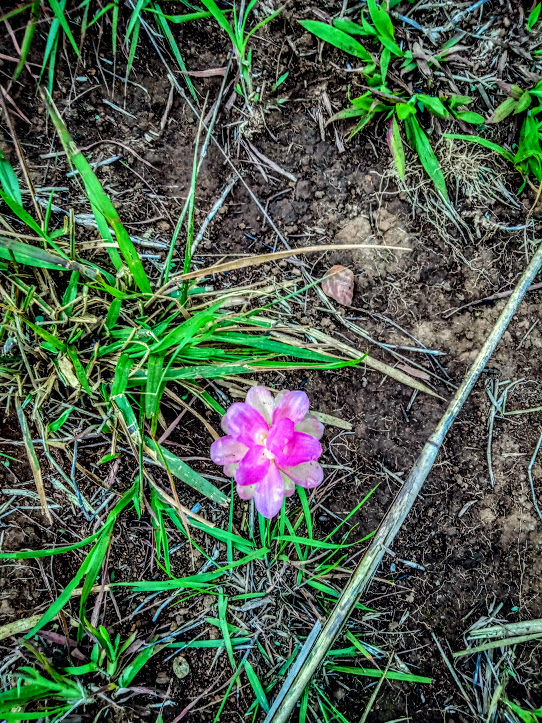 I came down and sat with another stranger only to become friends, chitchat with them listened to their experiences, share some of mine and that's it. The day ended with some nice Kerela Parotta and chicken curry between cloud and mists and some promises to see the sunrise after a small trek.
DAY 2: PARAGLIDING!
5'o clock, my alarm rang and I woke up, collected all the people who promised for the trek and we all started. We were going to "Moonmala". Not far from our place, 6 Kms away, we reached the starting point. We started, it would have taken hardly 30 mins for us to reach to the top. What a feeling, when you are completely covered in clouds, of course we couldn't see the sunrise but this was something different. I had seen in movies, when you have clouds all around. But this wasn't my first, rather third when I was in the midst of clouds, not searching for anything, just being there with nothing, just emptiness and fulfilment. With some beautiful photographs of the views and people around we came back.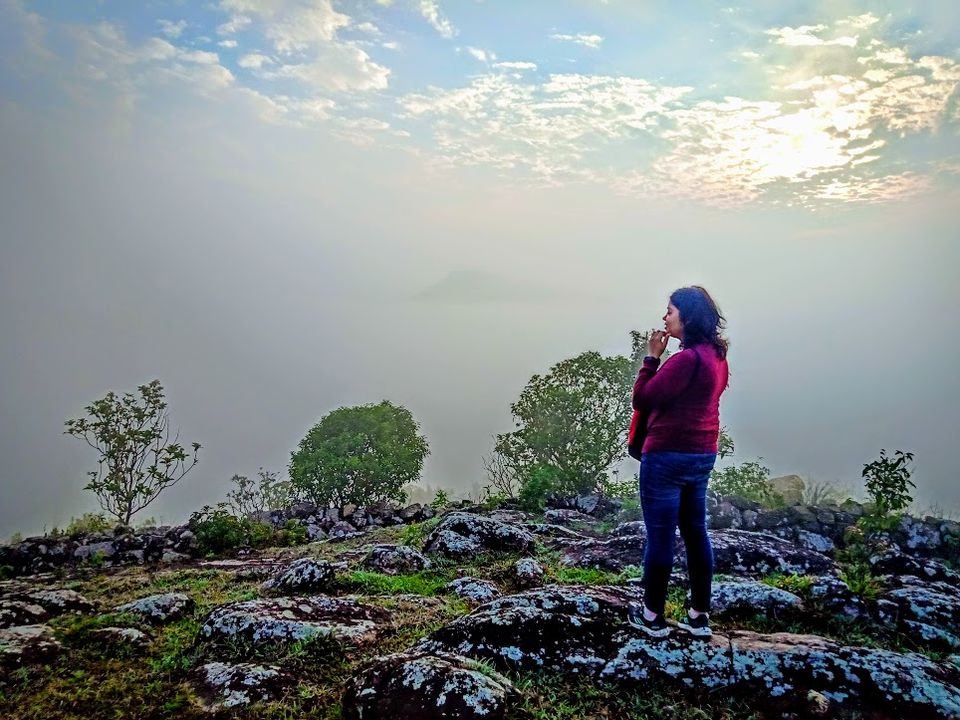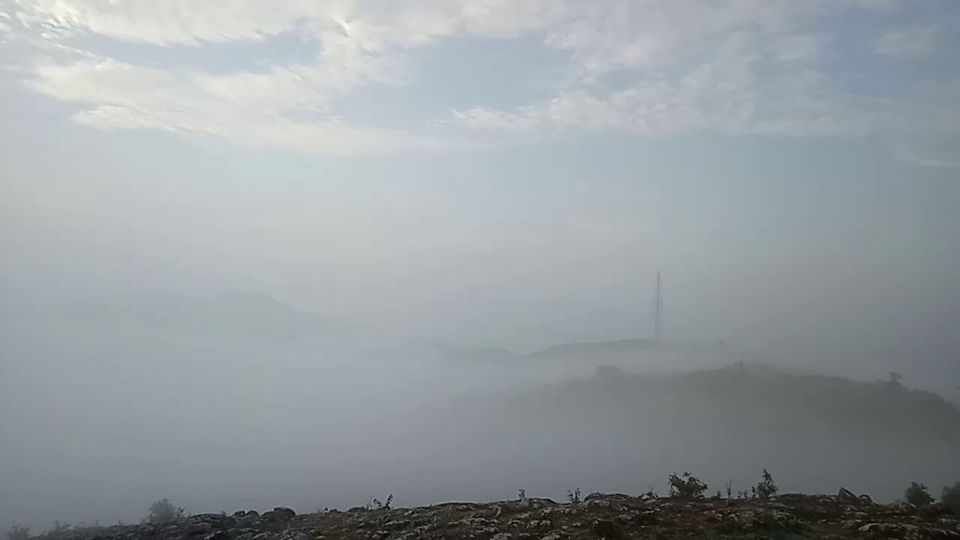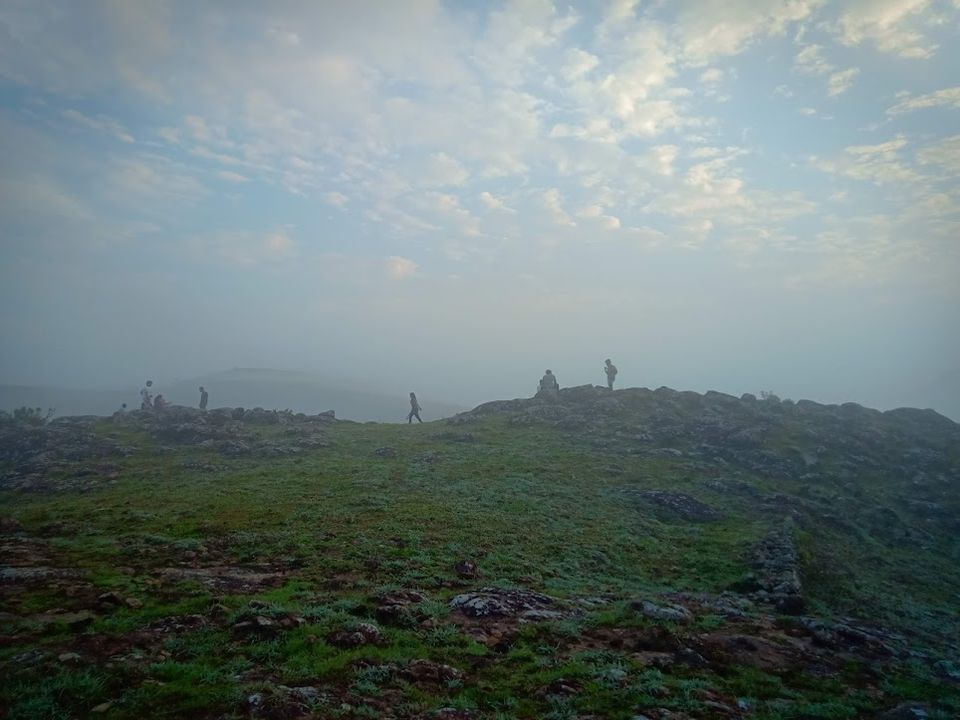 And now, paragliding! zostel have a tie with the "Fly Vagamon" club and you get 10% off, so it charged 3100/- per person to do the paragliding. We went there, 5 of us. We could see from distance, people flying and it did give some butterflies in stomach. We were left at a place which was a little isolated then came a really old school jeep for us to take to the point. We sat in there, I just stood up at the back, feeling as if I am going for some hunting but that bumpy was something adding to the adrenalin rush!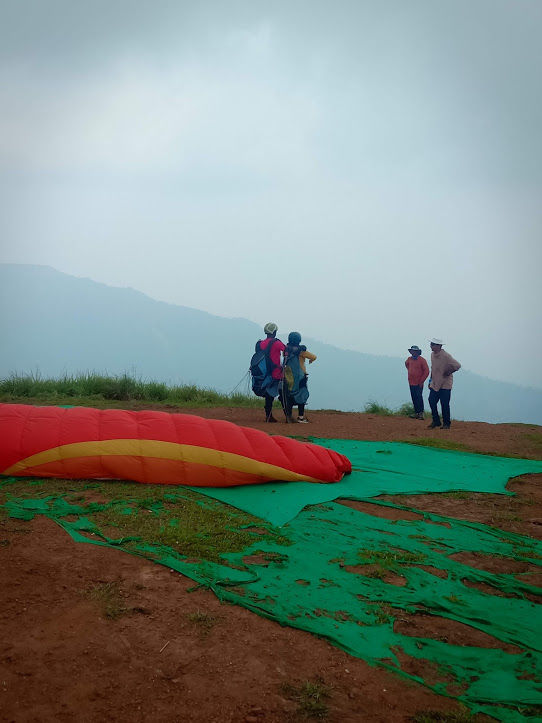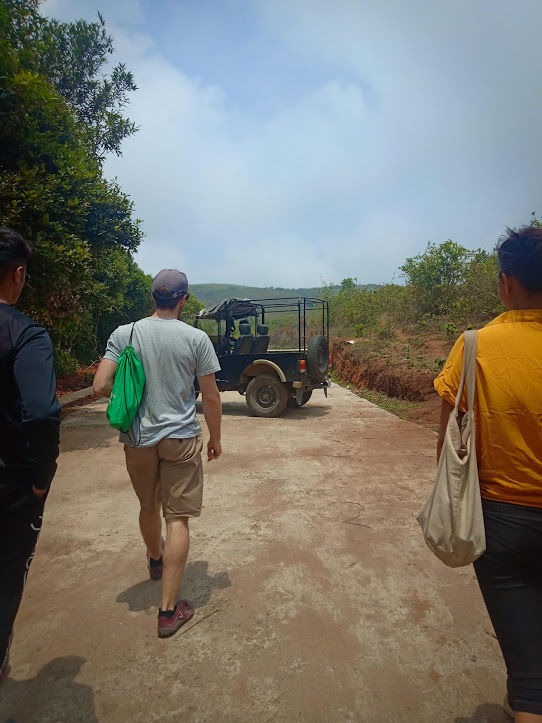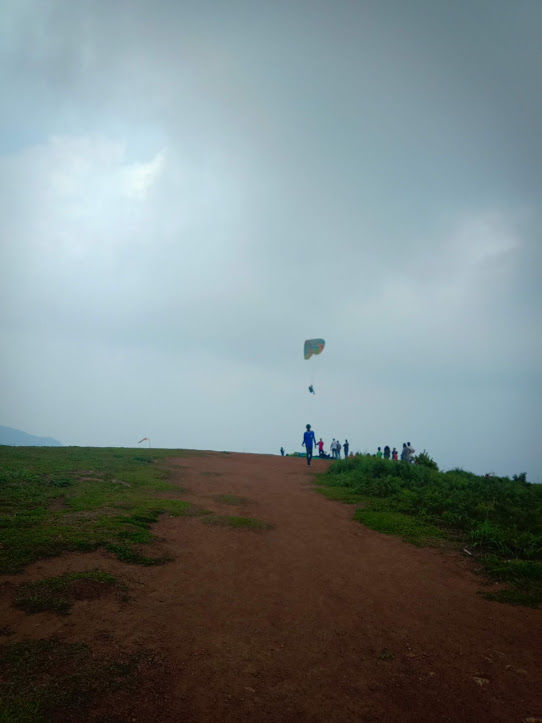 We reached, got our papers signed, paid and now time to fly. While prepping, I was full of excitement and a little fear, it was mix of feelings , really didn't know what will happen next, though saw people flying safely, landing safely but it takes only few seconds to get things wrong. With lot of thoughts in mind, while wearing all the gears, suddenly they asked me to run! I was..like … hey!! what!! are we starting?? hey.. but!! and now we are flying. I was already in the sky, feeling scared to leave my hands, holding handles very tightly. Initially, I couldn't even see down, but when I saw…. all green ,…. trees… plants, birds flying below me.. little cows, buffaloes, people.. , something like a helicopter shot you see in movies, I felt this is how the pilots would feel when they would be flying but no you are not out like here then I started let loosing myself, I asked my pilot, can I loose my hands, he said "yes! you are safe, as long as you do not pull the buckles out, do whatever " and I just pulled my hands, leaving the handles behind, feeling every bit of air inside me touching my face, my fingers, my hands. The cool breezes, when I looked down, I saw things were so small in size, like really tiny. I was up above! That feeling of nothingness, and you are just observing, the rest is in my mind and experienced my soul.
So, please, go out and experience, it will take you another level, just go, don't wait for someone to accompany, don't plan for holiday, just impromptu … go!!! now, is the time!!
P.S. The best way to reach Vagamon from Bangalore is to goto Kuttikanam and then reach to Vagamon which is 25-30 mins away. Only private buses goto Kuttikanam not the govt. buses.