After organizing "Kadam Mila Kar Chalna hoga" an event celebrating International Women's Day successfully, we thought to treat ourselves with good food and fun-filled company. So we headed towards central market in Dwarka the next day. Unlike other days of March, it was cloudy, windy and comparatively cool which added more colors to our already uplifted spirits.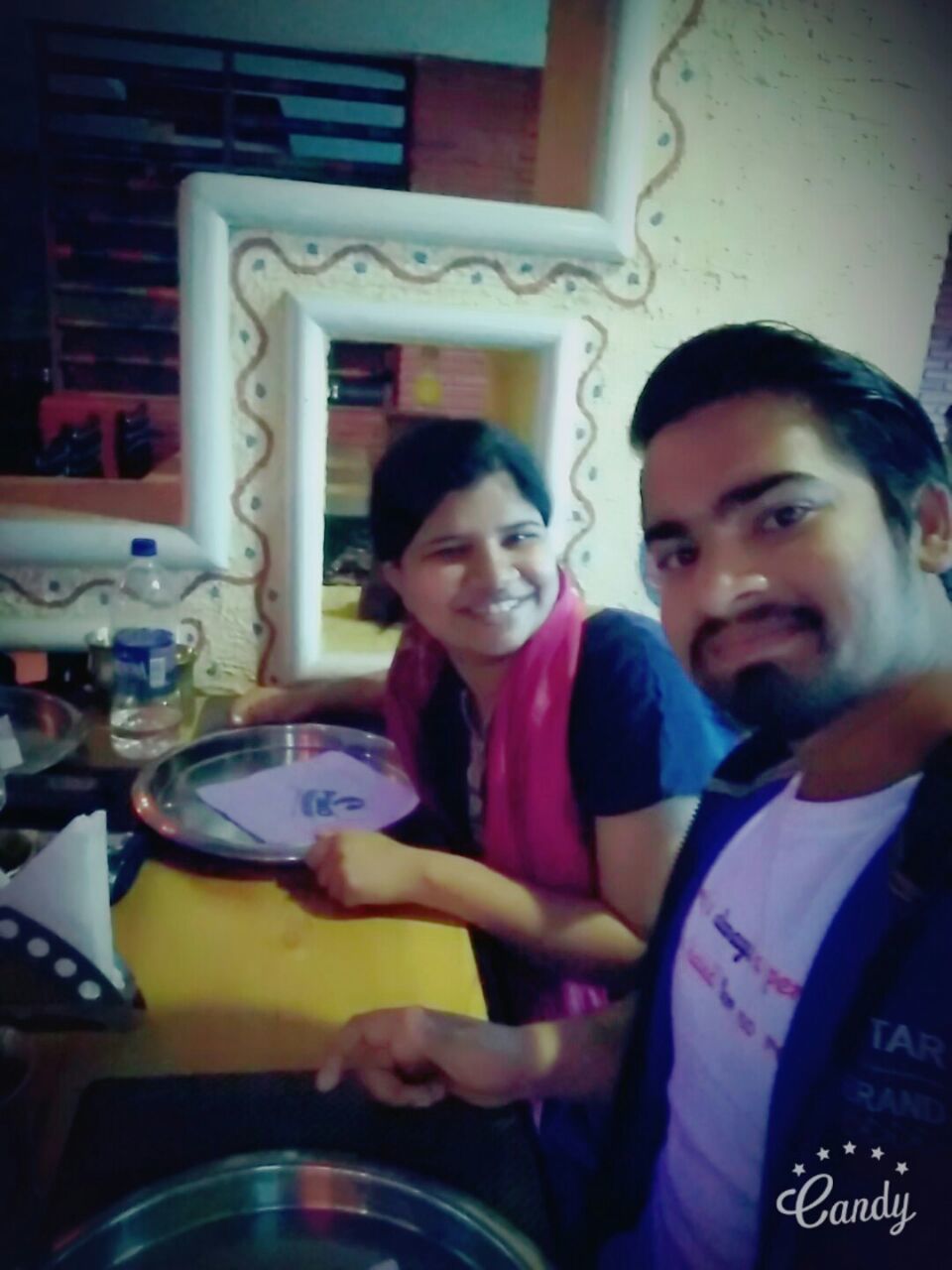 Since all of us wanted to gorge on North Indian cuisines, we went to Pind Balluchi. The ambience of the place is enticing, we were welcomed in a very traditional way. The entrance has a bar on its left side, the top flooring has decorations of colorful dupattas, the sitting arrangement is very comfortable- equivalent seats close to windows, the spaces are partitioned with a mud wall look like structure having layers of bangles one after another giving it an authentic rural Punjabi touch.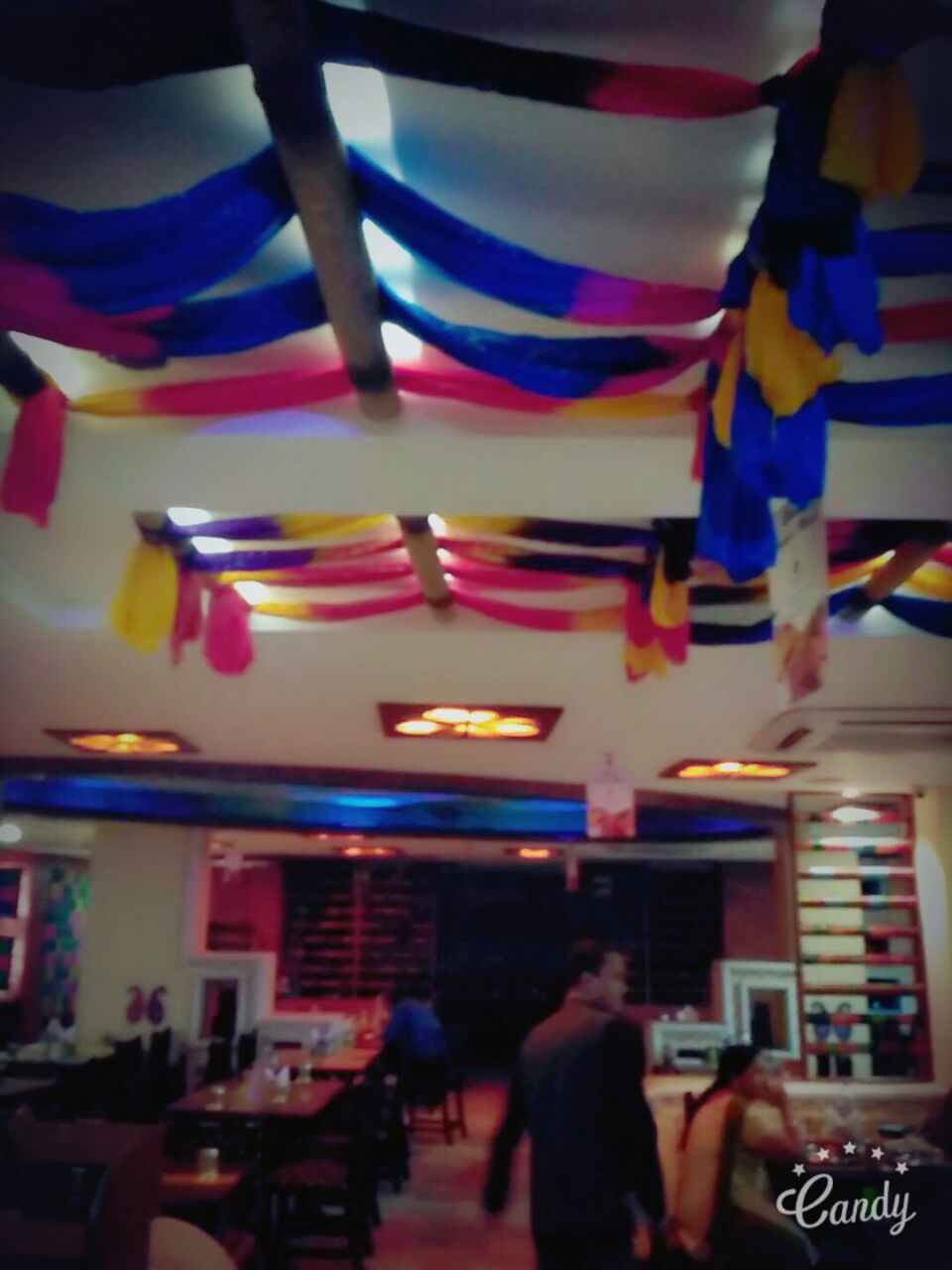 We ordered "Dahi Kabab", Veg Platter and sweet lassi as the starters. Interestingly the veg platter also had crispy cone shaped and extremely delicious dahi kabab alone with adds on soya and paneer delicacies. The quantity and the taste of all the three were fulfilling and mouthwatering.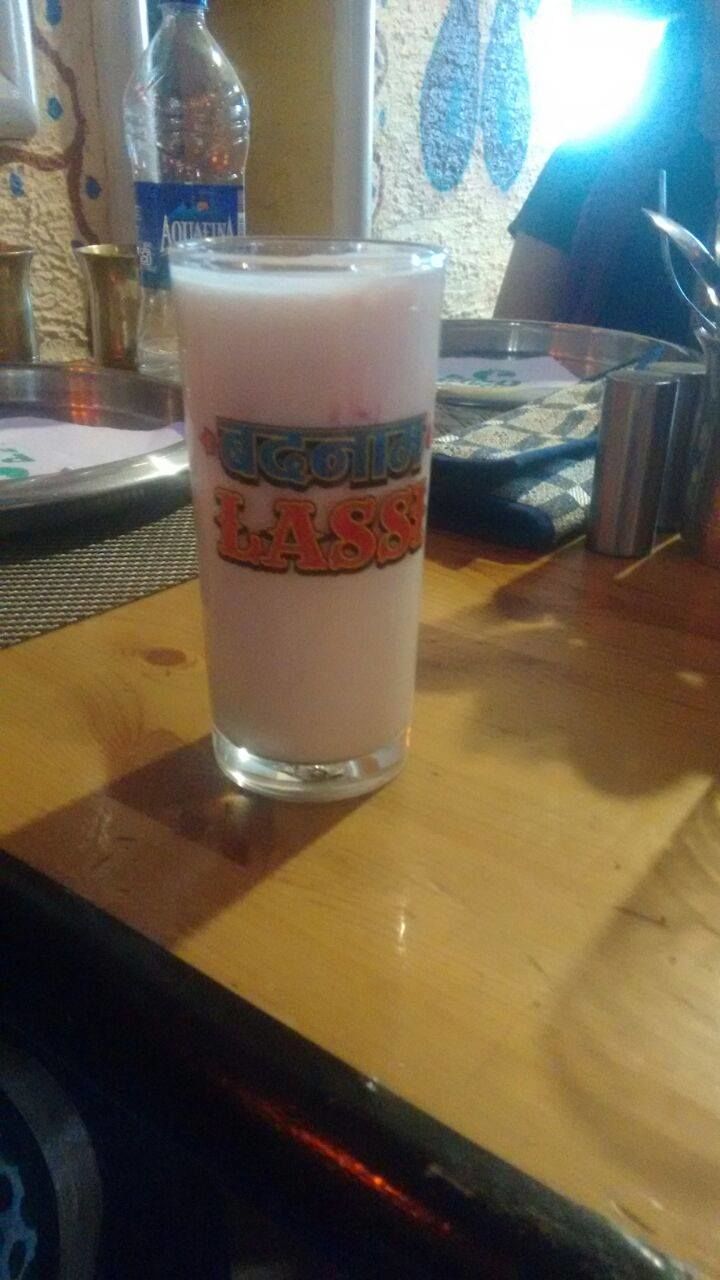 We were mixed group so for lunch we ordered pindi chhole (special of Pind Balluchi), Malai Kofta and Dum aloo along with Sabz biryani and butter naan.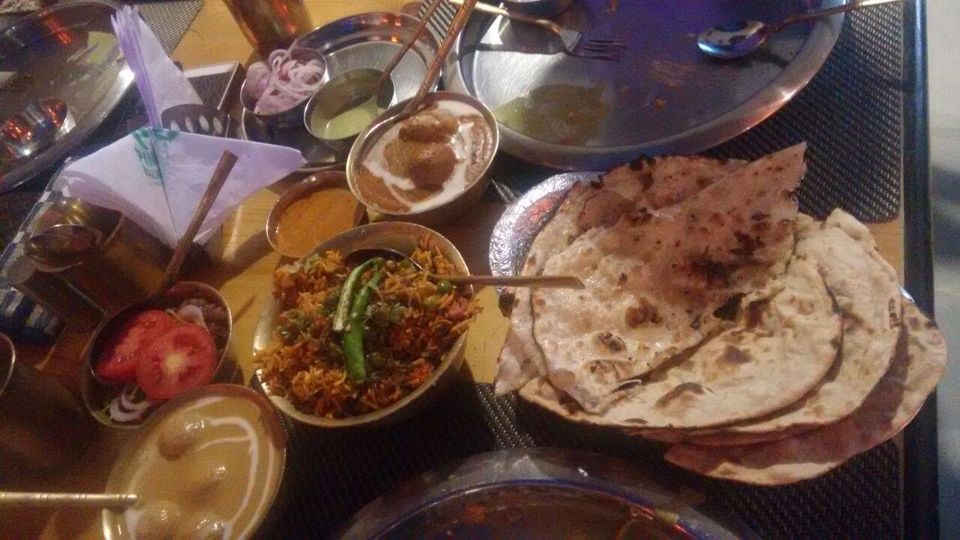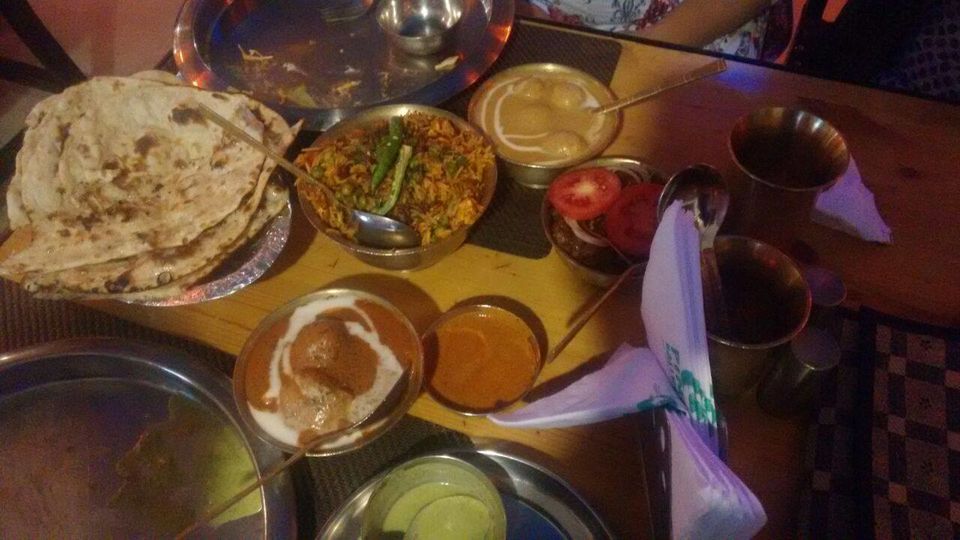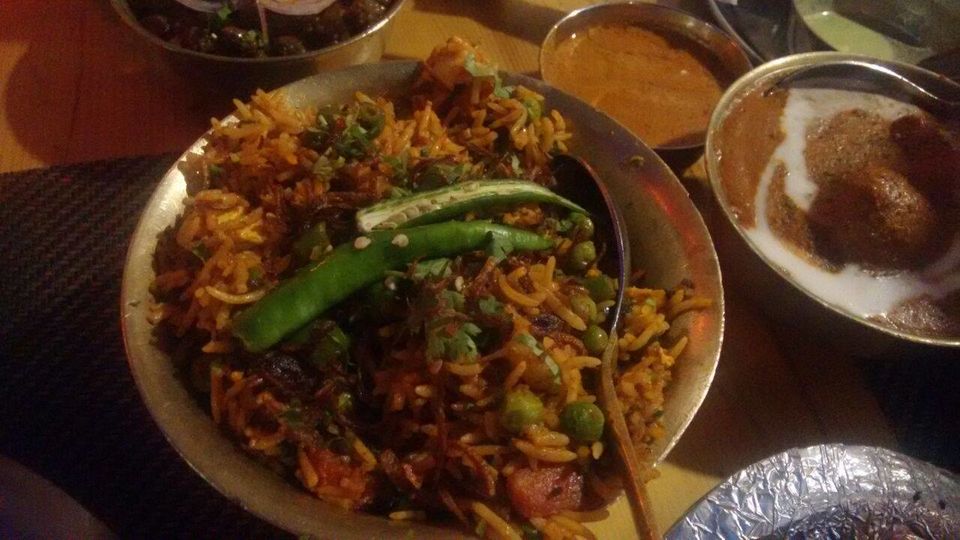 Interestingly if you are in Pind Balluchi, there is an interesting range of non-vegetarian delicacies, you can also order authentic famous Punjabi dish sarso ka saag and maake ki roti! Out of all three vegetables dishes- I found Dum aloo yummy, however Malai Kofta and Sabz biryani was little disappointing.
The staff is very humble and services are quick and cooperative :-) So I feel Pind Balluchi is worth going out with family or friends.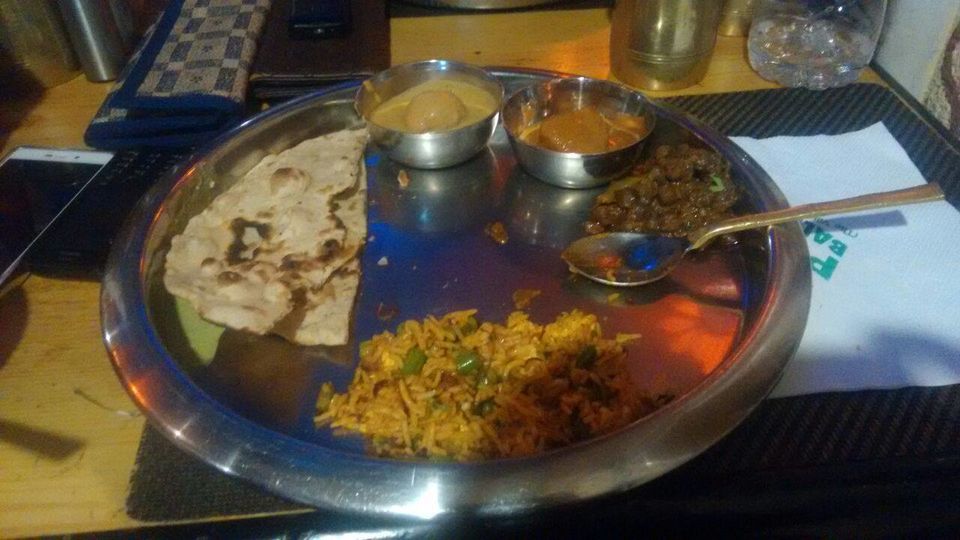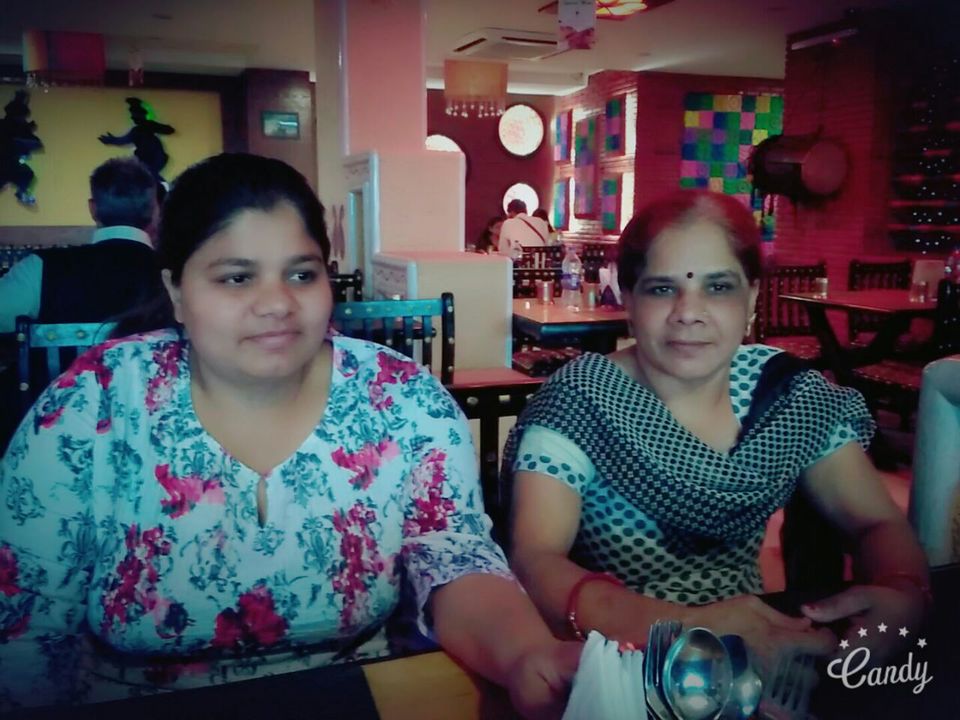 Smitten by food, we walked away with a wide smile and to our surprise it was raining outside. We didn't want to miss out this, so we went ahead, got drenched, danced and traveled by battery rickshaw to capture these rains in our memory. A day well spent with the luscious food, engaging company and yes soulful rains :-)