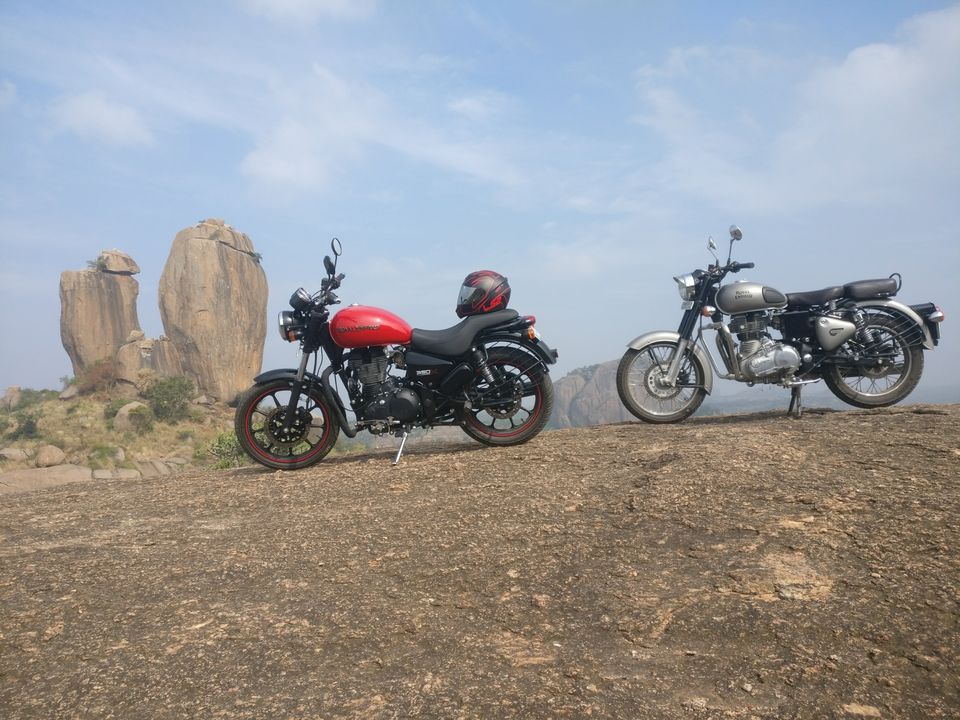 It was a sudden decision. Holidays had just begun and travel spirit was sprouting from within.
So I call my friend who had recently bought his Thunderbird X. He says let's go someplace awesome for a ride.
There was a lot of debate on where to go but finally we decided on TM Hills near Ramnagar.
Also.. The unique thing about this place is that it's a small Hill nothing to show off about but when you get to the top on your Royal Enfield
a peaceful breeze hits your face as you climb on top.
Plus the best thing is that we rode our bikes on the STEEP ROCK to the top of the hill. We clicked photos and chilled for a while but the caretaker of the temple came up and started taking out us with full on rage.
He was speaking about charging us will 1000/- fine and complaining to police about trespassing with motorbikes
PS: IT'S AGAINST THE RULES TO TAKE THE BIKES UP THE HILL AS THERE HAVE BEEN ACCIDENTS
So we went down and gulped the beautiful view from the temple view point and visited Ranganthittu Bird Sanctuary on our way back to Mysuru ❤️❤️
Cheers to the one day bike trip!