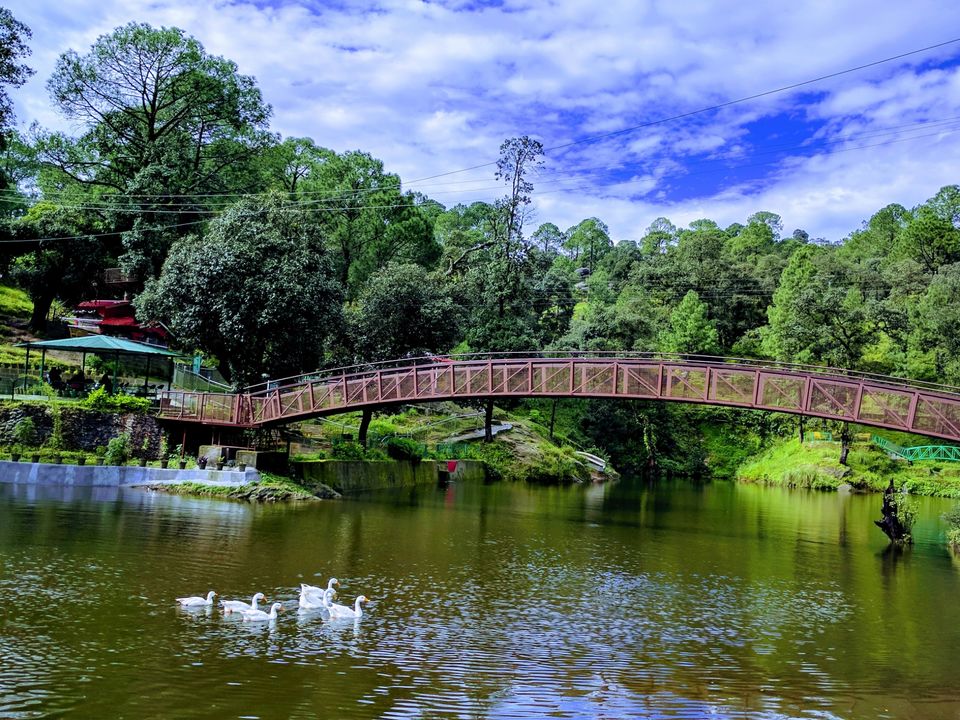 ~~~~~~Chapter: 1 - Lansdowne~~~~~~
"With a long wandering, they reached an unknown shore,
A new place is what they wanted to explore"
That was exactly our condition when we started our expedition and that's when this rhyme came into my mind.
Our initial destination was not Lansdowne or Rishikesh.. it all flipped when we reached bus stand to take our bus to Himachal and got to know that all buses to Himachal are cancelled due to curfew in Chandigarh.
Me n my friend for not even once thought of going back home, instead we randomly picked one destination from Uttarakhand travel board. We sat in the bus going to Kotdwar (coz that was only place I never heard of) with no idea what we will do once we will reach there.
After some time when we started our research we realized, this place is very closed to Lansdowne. Voila we were sorted.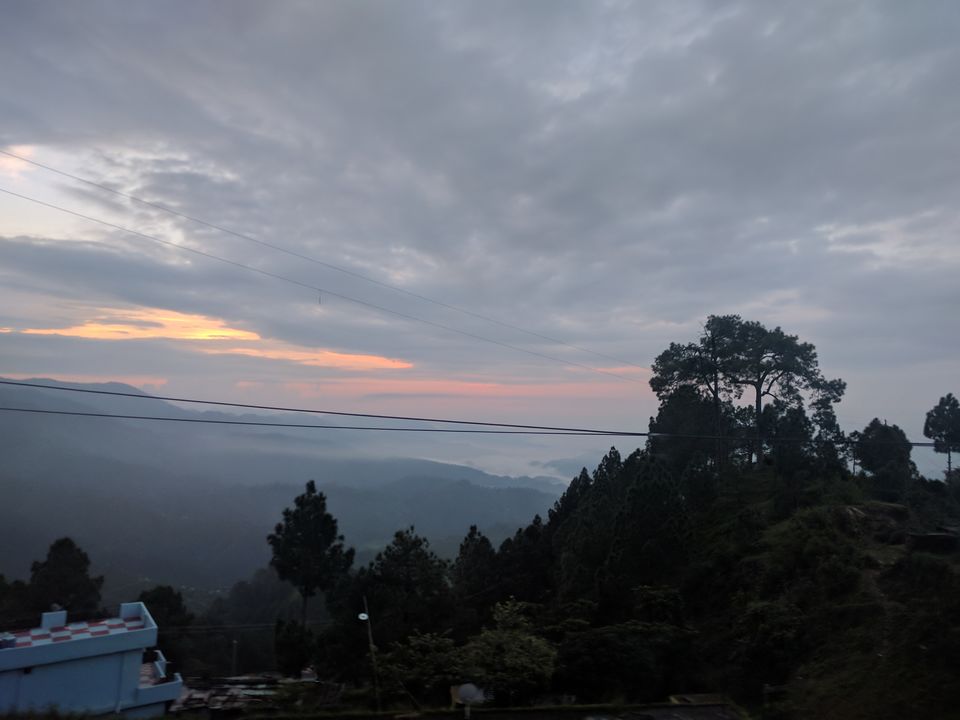 We reached Kotdwar somewhere around 4am and took one shared taxi which costed Rs. 70 per head to reach Lansdowne. It took us around 1 n half hour to reach there and it was all foggy n pleasant.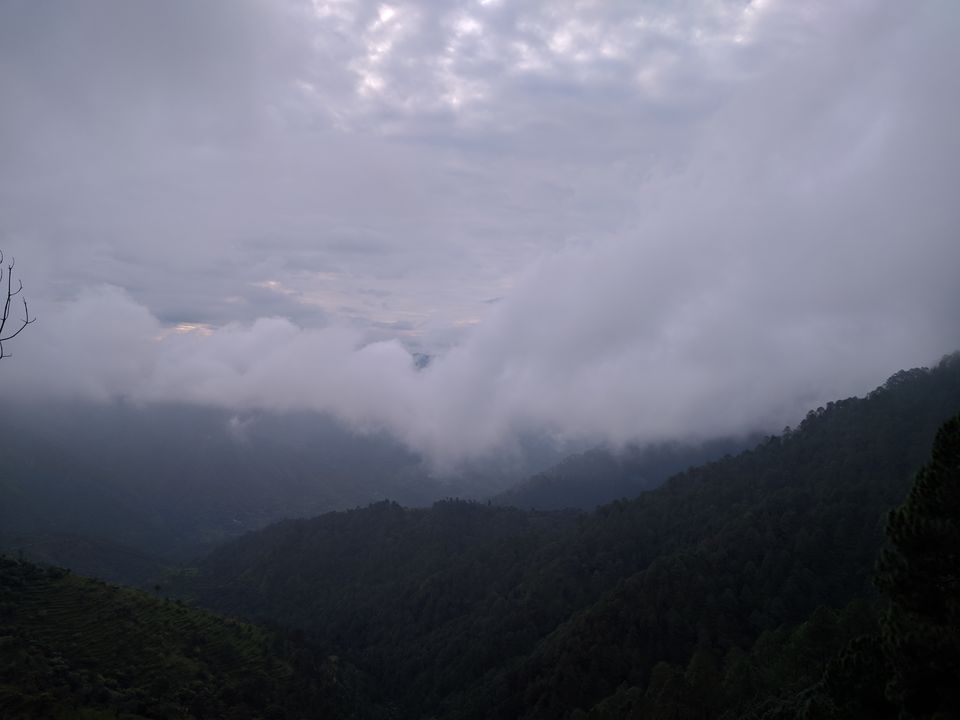 We decided to go a little further and stay somewhere close to nature. And then we found one beautiful resort: Bright Sunny Pines Resort in Jaiharikhal which was about 5-6km further.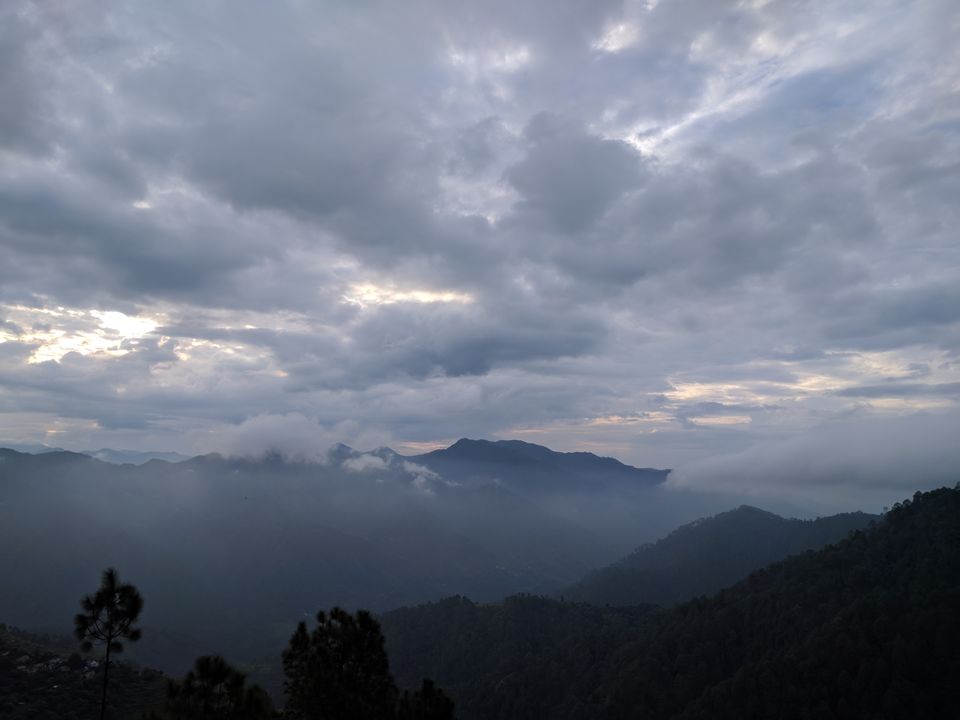 When we saw our room or I would say the balcony, we could not stop taking endless pictures as we were almost in the lap of nature. There were clouds playing hide n seek in front of us and we were totally enjoying that joyful sight.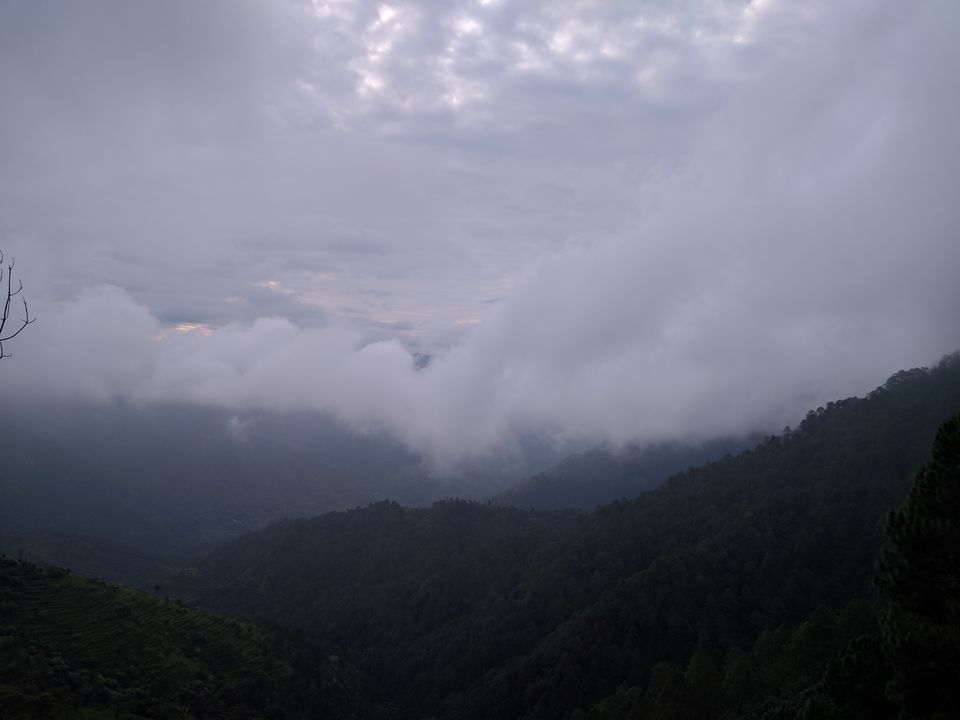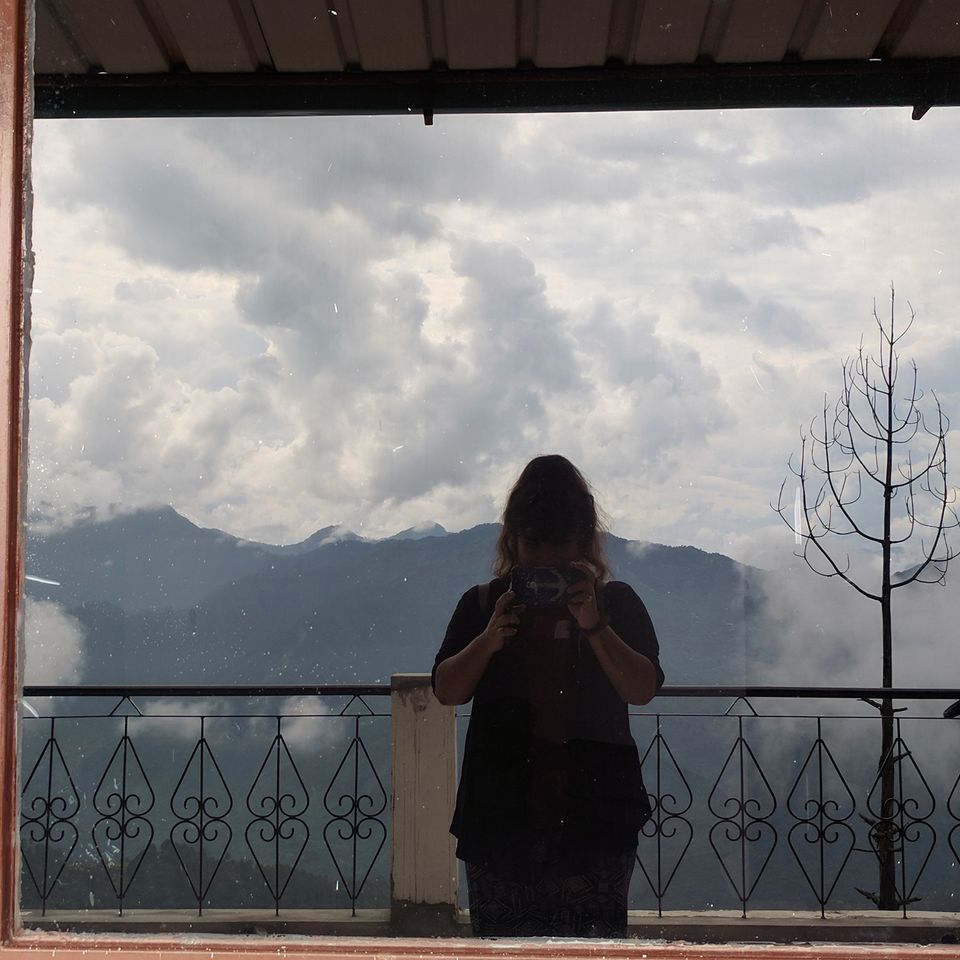 After taking a little rest, we started our excursion. Here is what we did in Lansdowne:
Tip n top view
This was not my first visit to Lansdowne, I came here last Sep but the view was not same at all. This time when I saw this place (in the rain) it was looking less crowded and more beautiful. Clouds were so close as if they were passing through my face.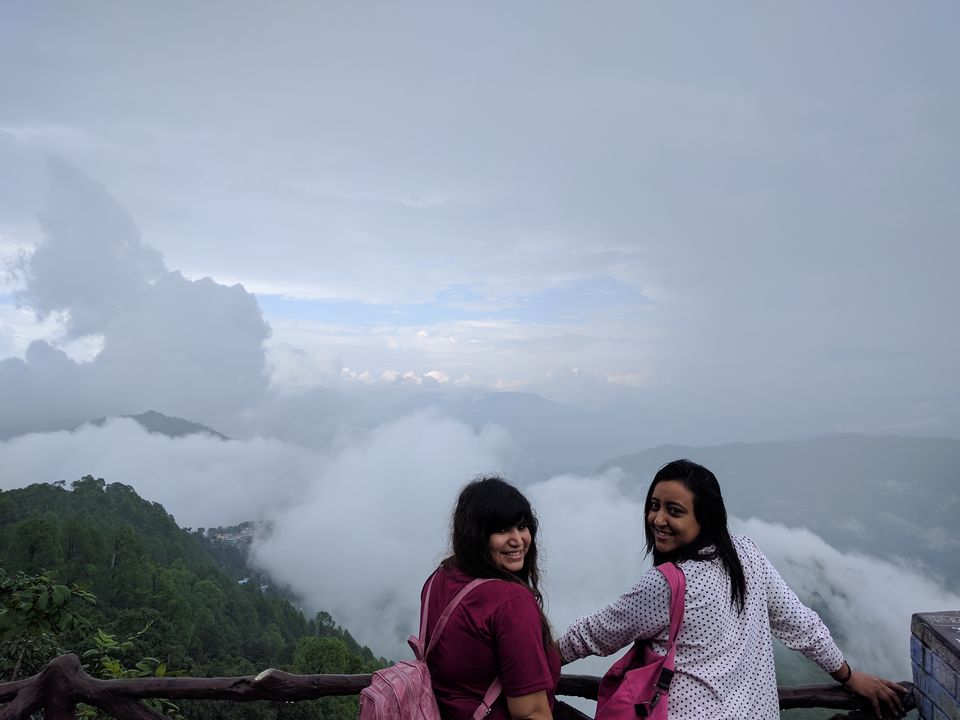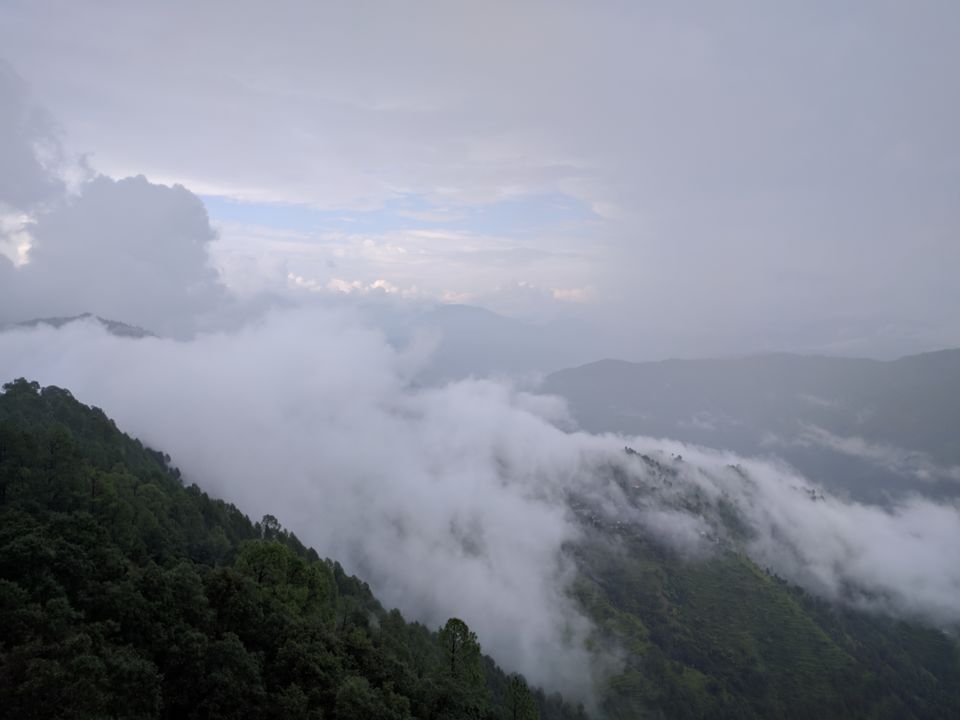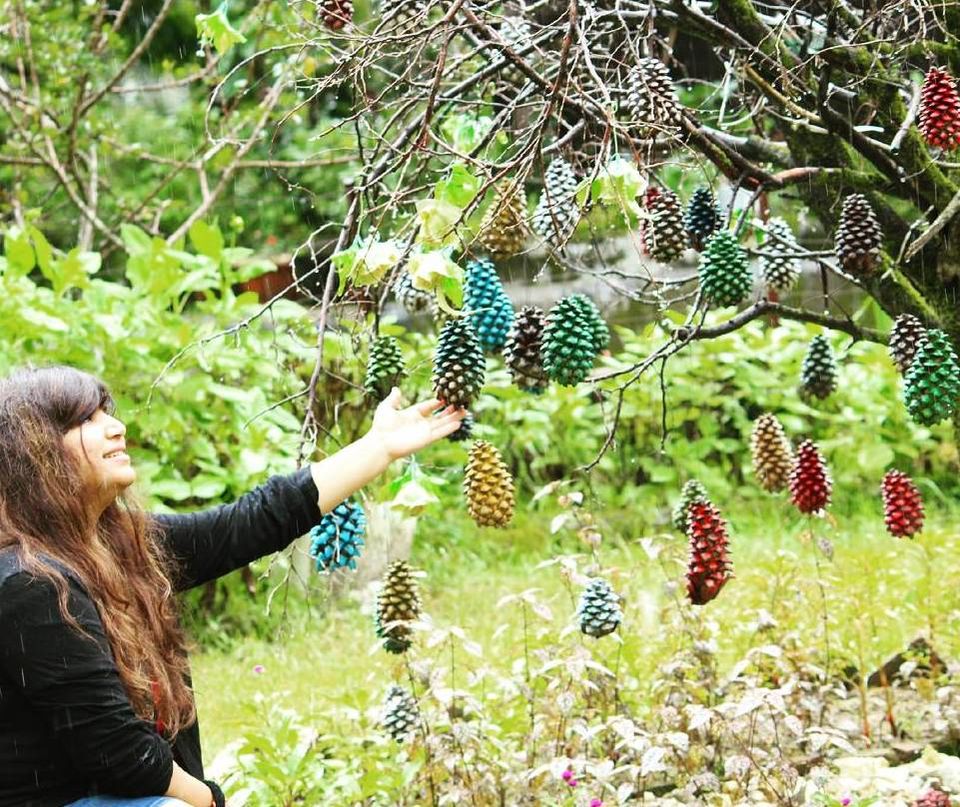 Gandhi Chowk
The famous market of Lansdowne and the hub for all taxis. If you are ever lost, then just ask for Gandhi Chowk since this is the most reachable place.
You won't really get many options to do shopping, however one thing which I can suggest to buy from here is the "Baal Mithai". Its a chocolate fudge kind of sweet with a milk base.
Try Tipsy Cafe
A small cosy cafe with delicious food in a wide variety.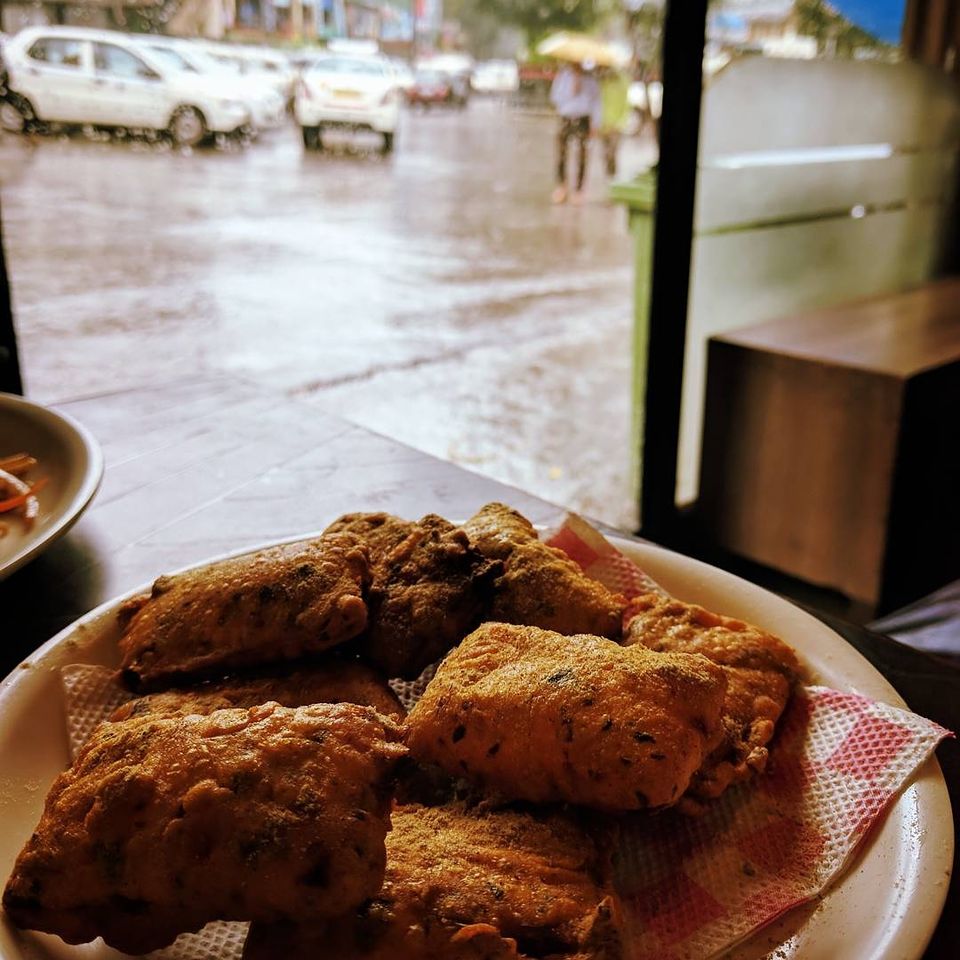 Bhula Taal Lake
Again this came as a surprise to me when we reached this place. The view was totally surreal and unexpected. You can do boating here and also try Maggie from the 'Kaludanda Cafe'.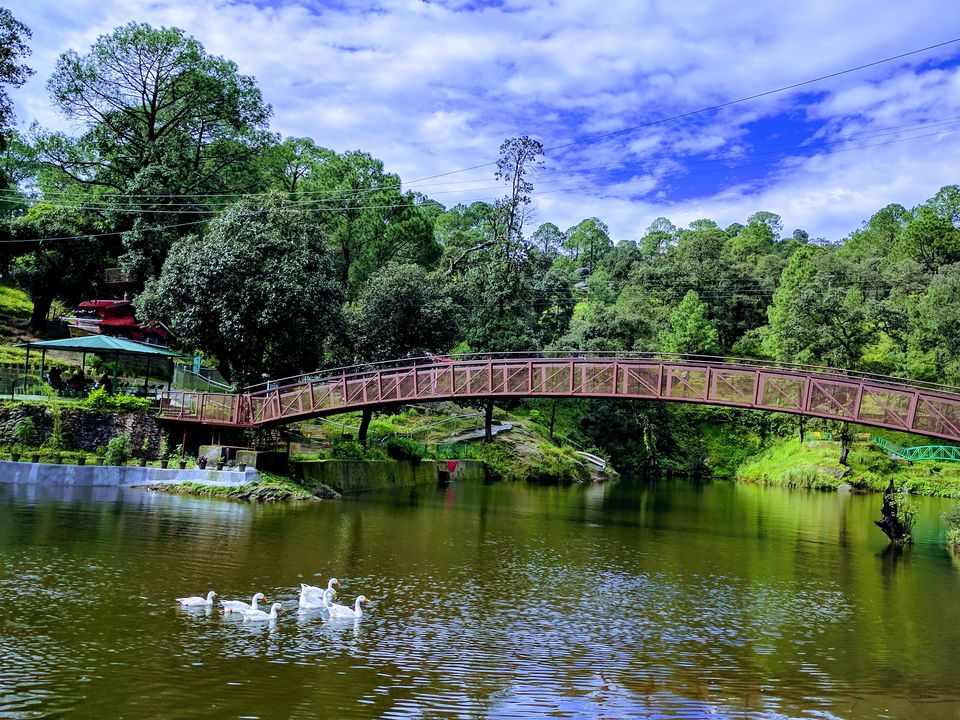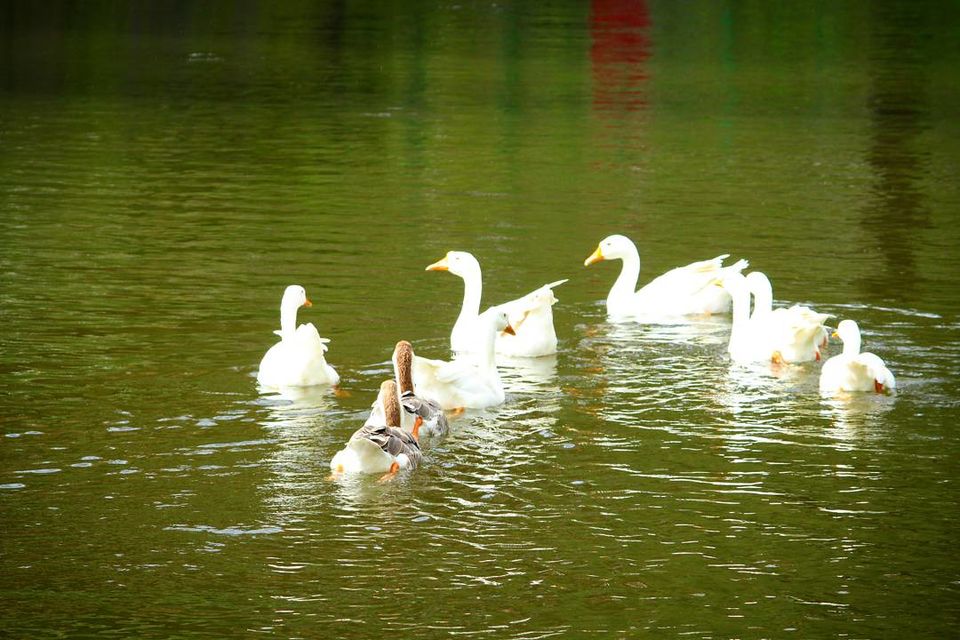 A hike through Lansdowne to Jaiharikhal
While we were enquiring about taking a taxi to our resort from Lansdowne. Though it all started in fun when many people(locals) suggested that we can walk as well and the pathway to Jaiharikhal is not very tough. We then chucked the idea of taking a taxi and started our hike of 5km. Everyone on the way we met was saying the same thing: "Ghumte firte Pahuch Jaoge" (means you will reach while roaming around).
We did not regret this hike for a second as we saw almost everyone on our way.
•Officers doing their jogging
•Senior officer training their juniors
•Beautiful landscapes
•We were laughing n enjoying every bit of it.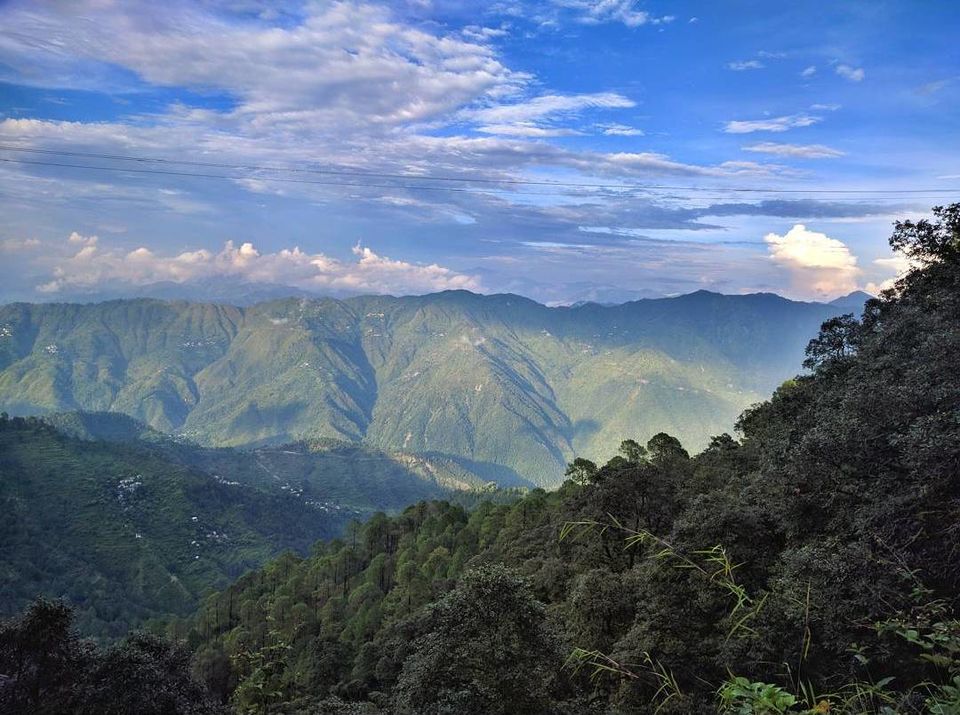 Clouds watching
This is definitely one thing you must do. You know why, check the below pictures ;)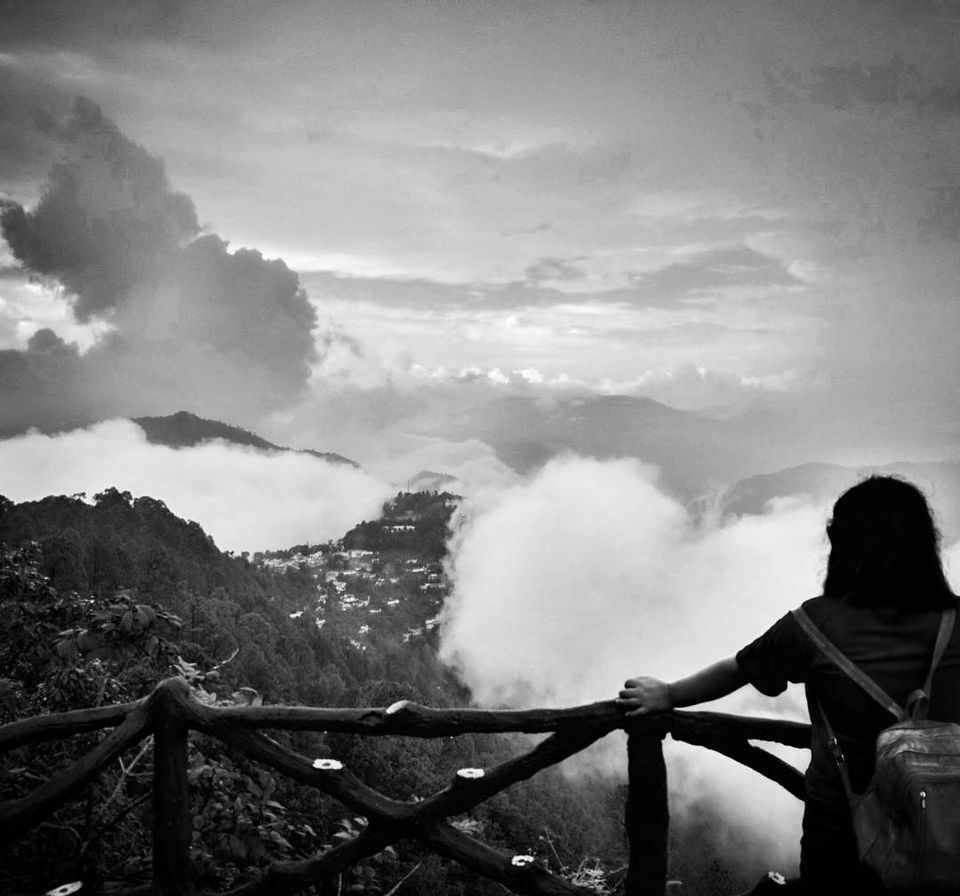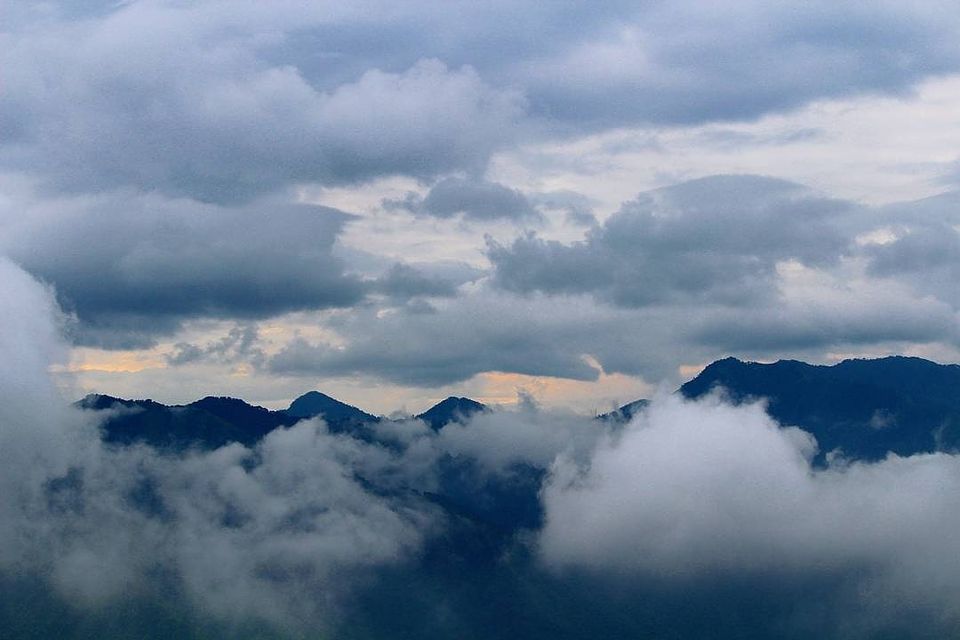 ~~~~~~Chapter: 2 - Rishikesh~~~~~~
"Travel is about the Gorgeous feeling if teetering in the unknown" ~ Gaby Basora
Now while we were enquiring about our bus to Delhi, we got to know that due to riots thing there are no buses available to Delhi. Instantly (desperate travellers) we decided to take a detour to Rishikesh as it was just 75 km away. And we started our journey next morning. We hired a taxi to Rishikesh and asked the driver to take the route crossing Shlogi (as suggested by many locals). The view was amazingly beautiful. We took 2-3 haults as well to soak the view.
And we reached Rishikesh in around 3 hours.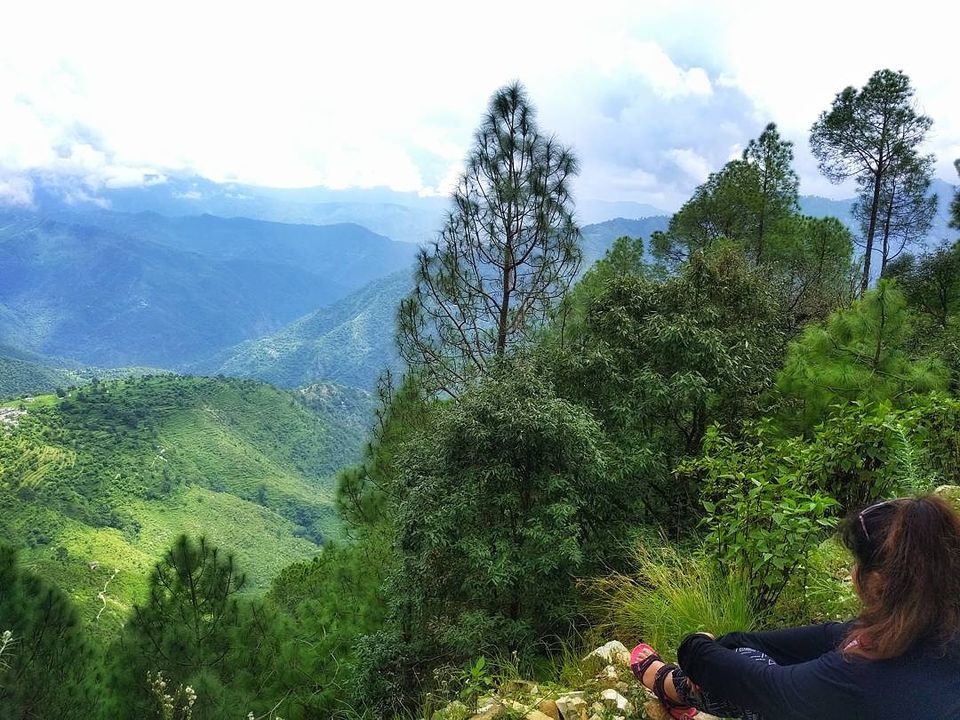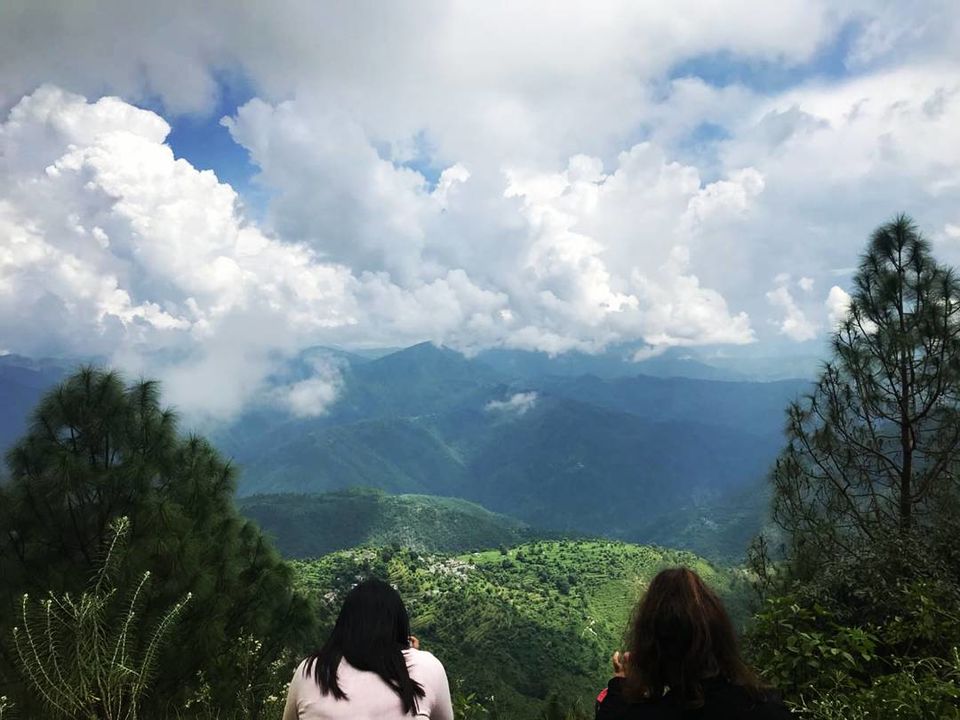 Live Free Hostel
While I was searching for hostels on our way, I came across this hostel called "Live Free". It was just in front of Anand Dham (landmark). This was one nice hostel which I really loved. Big open common spaces on all floors. Dorms were well maintained and nicely designed. And the cost was only 350 rs per bed. Close by to so many places:
•Divine Cafe
•Free spirit Cafe
•Laxman Jhula
•Beatles Cafe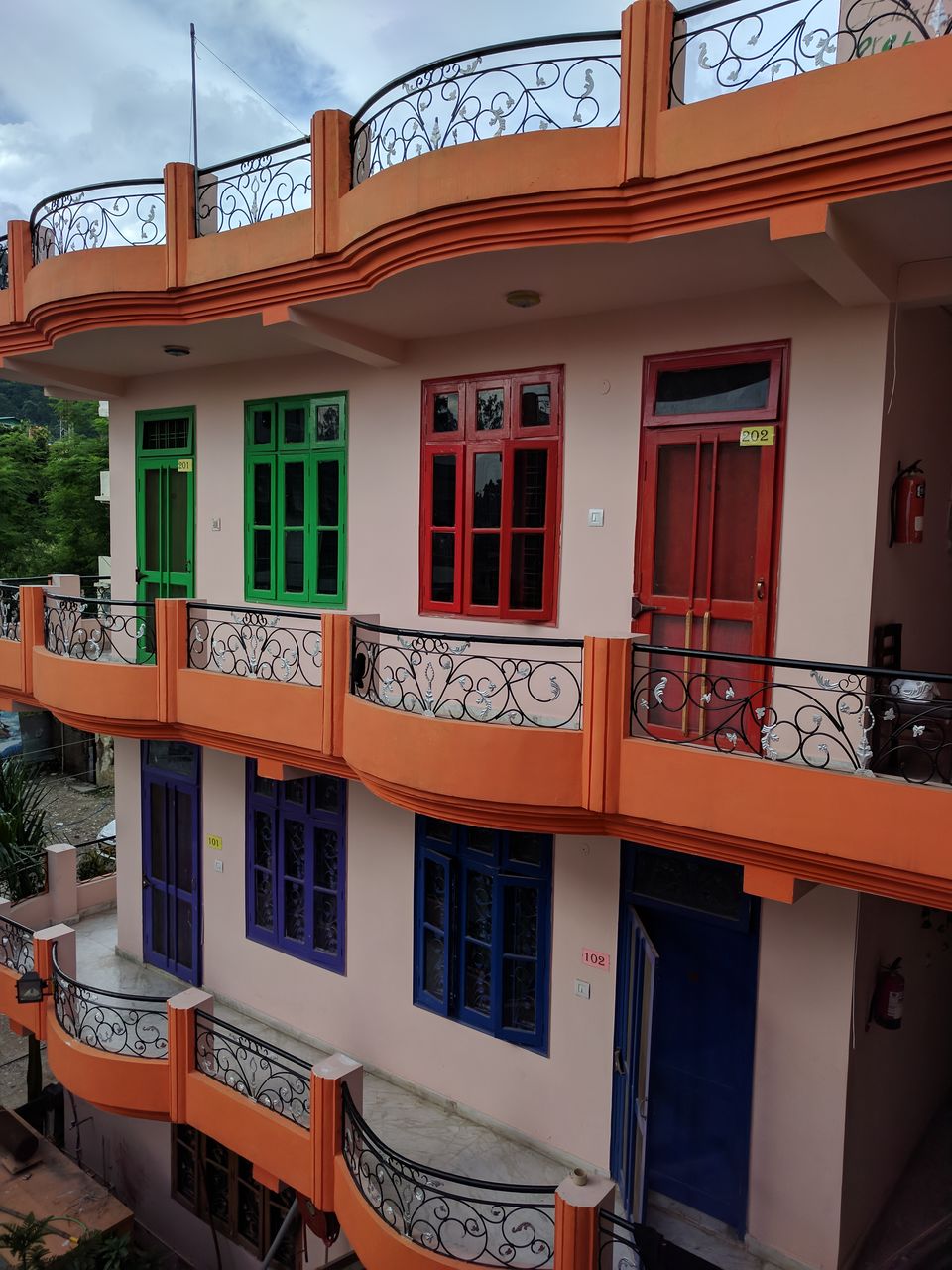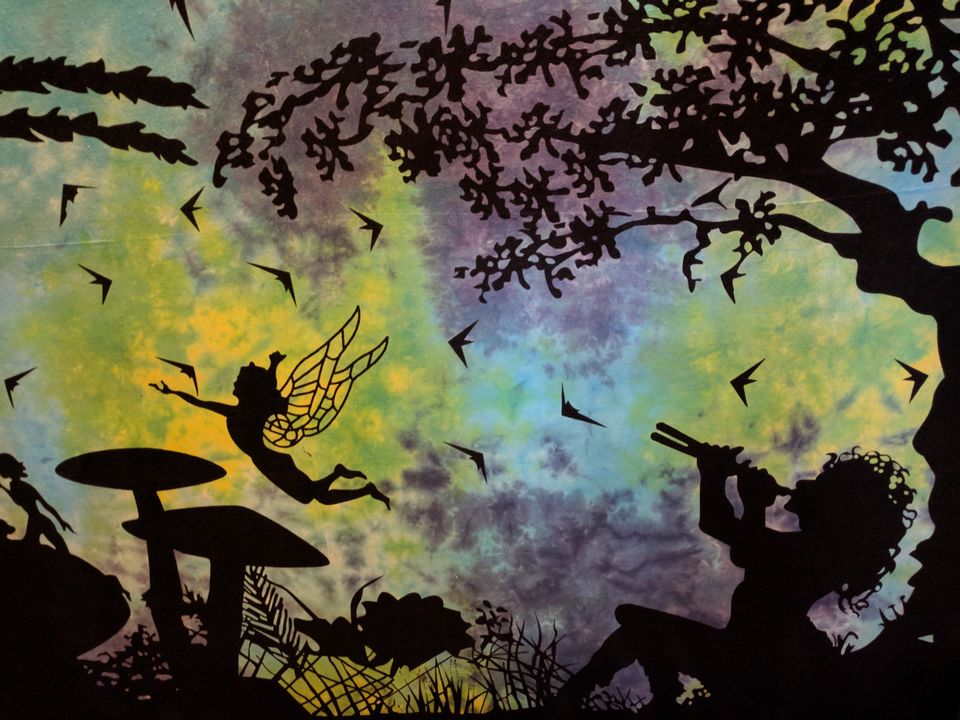 High bank Lane
Though I have been to Rishikesh many times but this was the first time I saw this place as shown by my friend. This was like a backpackers lane for Yoga and Mediation. Here's what I liked about this place:
New Bhandari Swiss cottage
One can not only stay here for as cheap as 200 rs but also you can practice Yoga n Meditation here. They generally update their schedule on the chalk board and one can follow the same. Inside this cottage, there was a big German Bakery. And obviously you have to eat at the bakery :).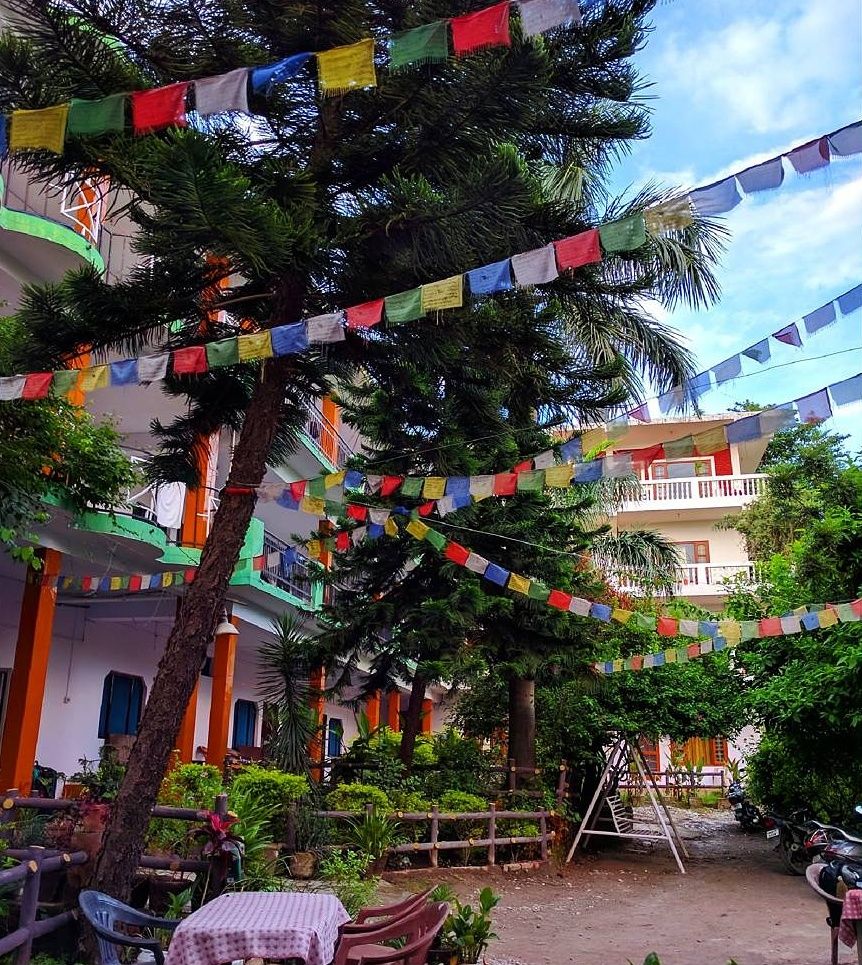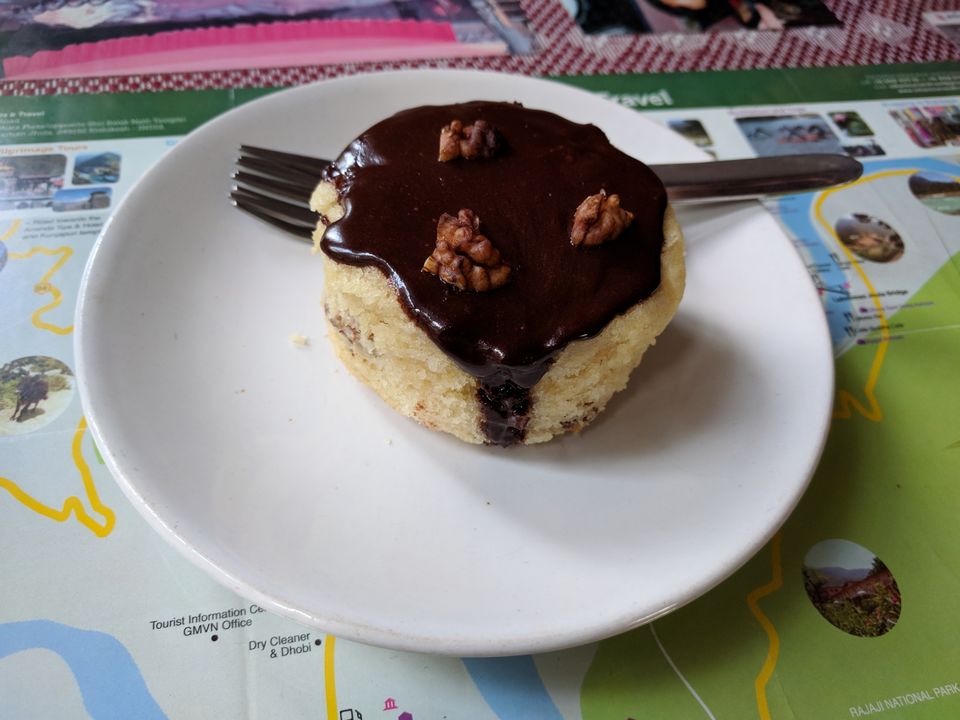 This cafe had the most quirky interior. I loved the quotes they placed everywhere and how they used the waste material to make furniture n cutlery out of it. Food was good too.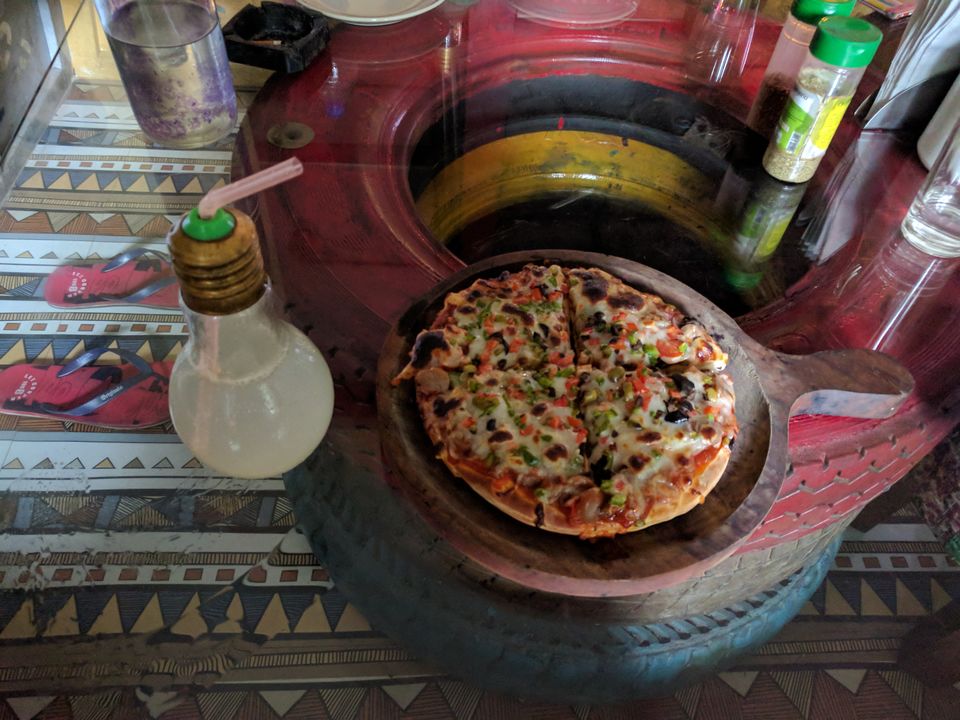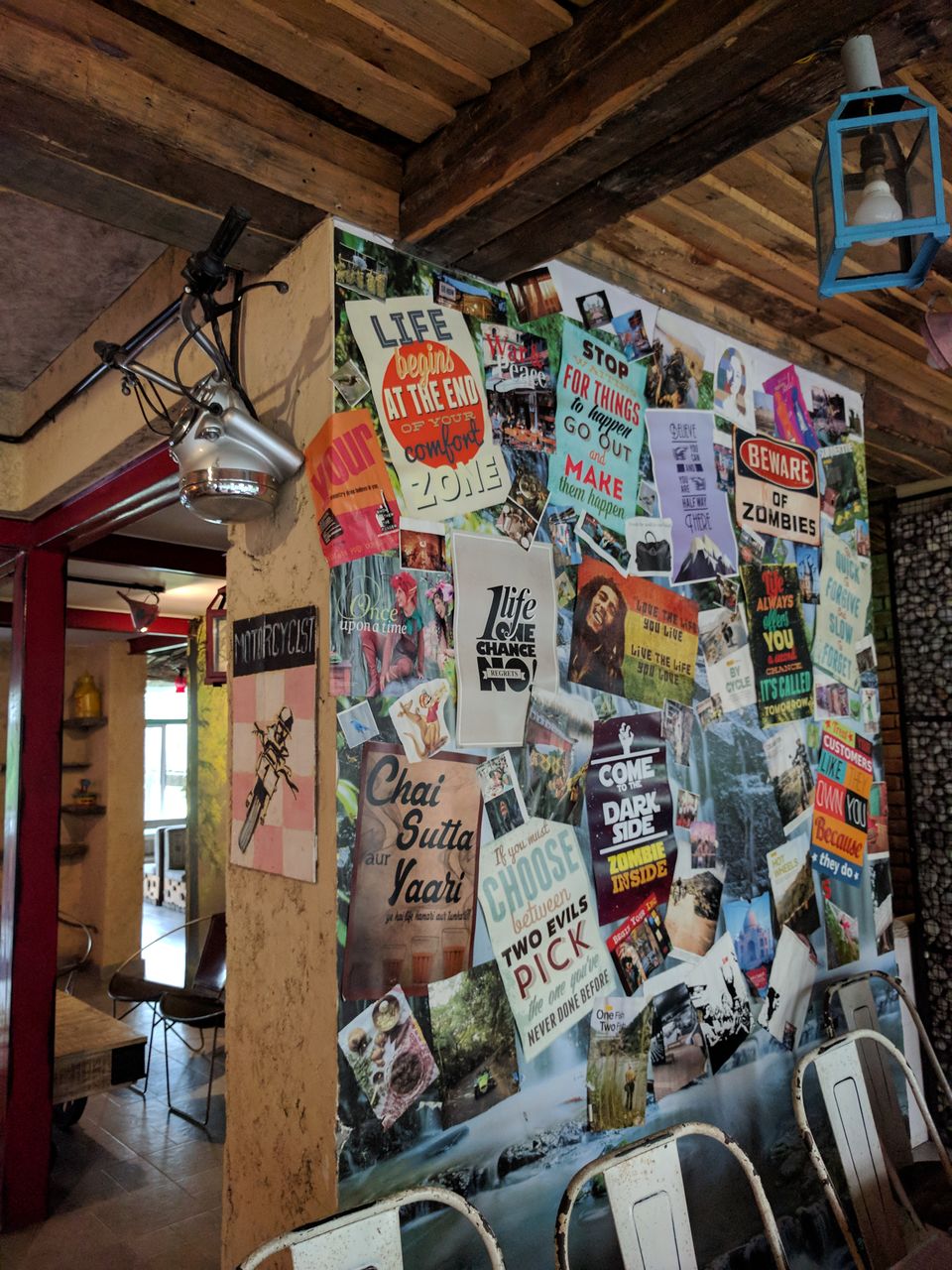 Sunset at the Ganges
I personally love capturing sunrises n sunsets. This was the most serene one.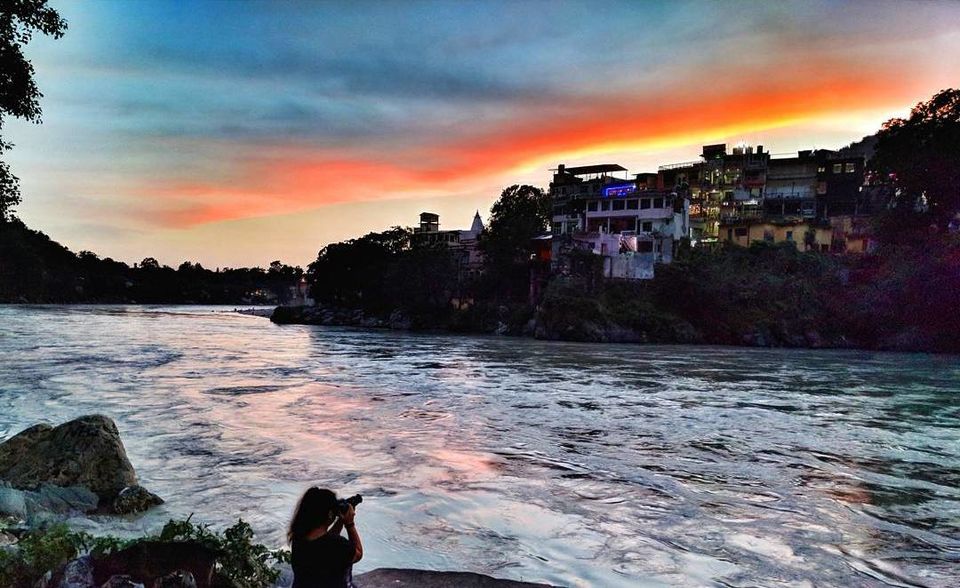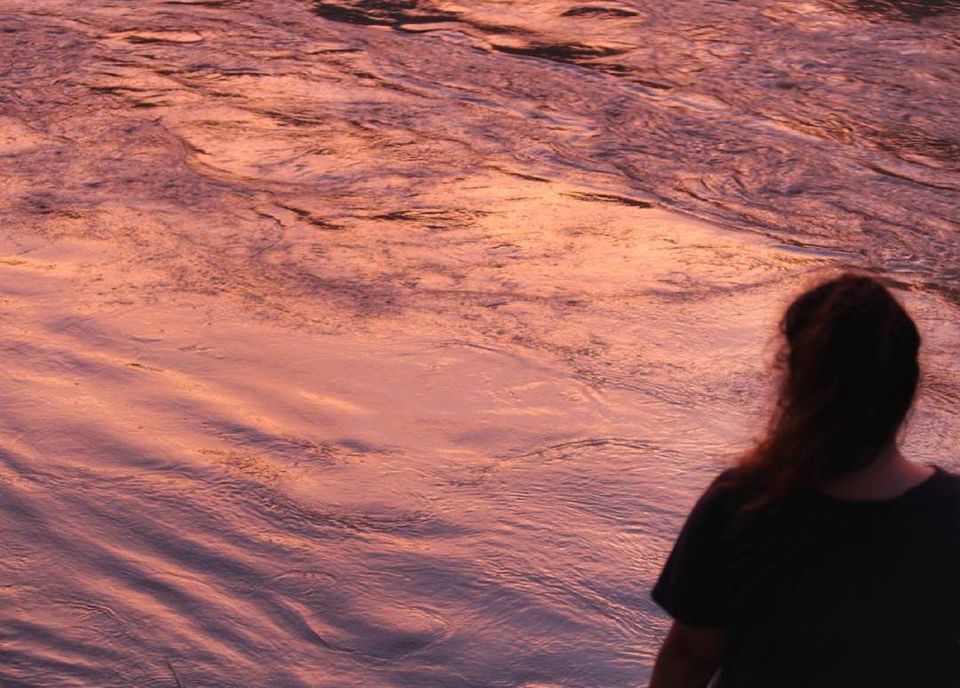 Ram Jhula
We took a troll through the streets next to Ram Jhula and did some shopping. In the end we decided to take a dip in the Ganges and sit there for sometime to end our day.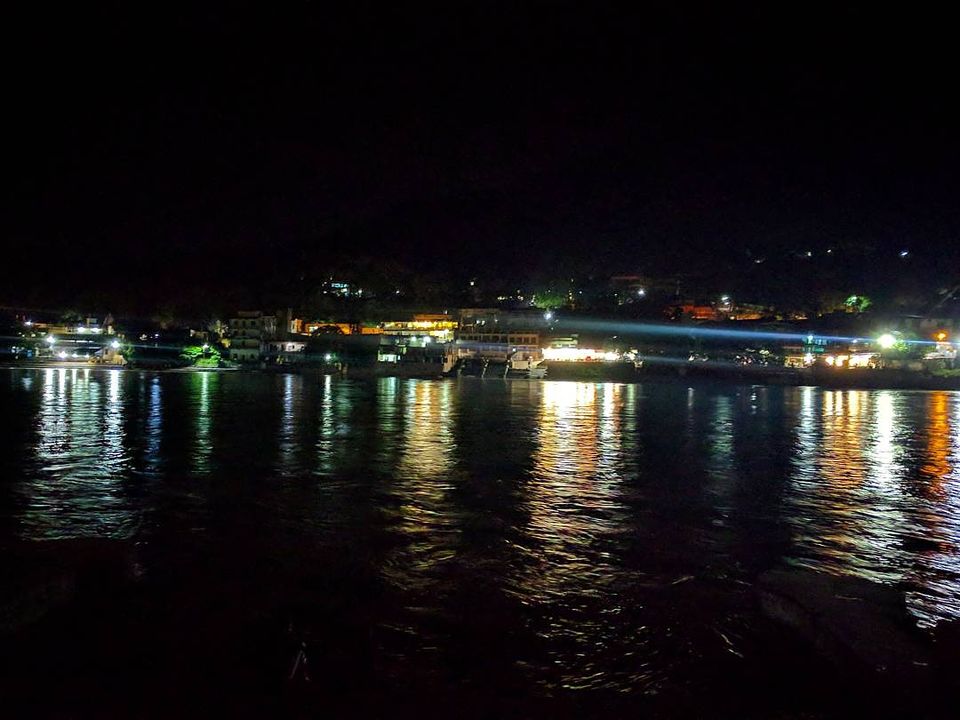 Next morning we had our breakfast in one of the famous cafe near Ram Jhula..i.e. Little Buddha. Food was just fantastic. I loved their lemon Nana and Baba Ghanoush.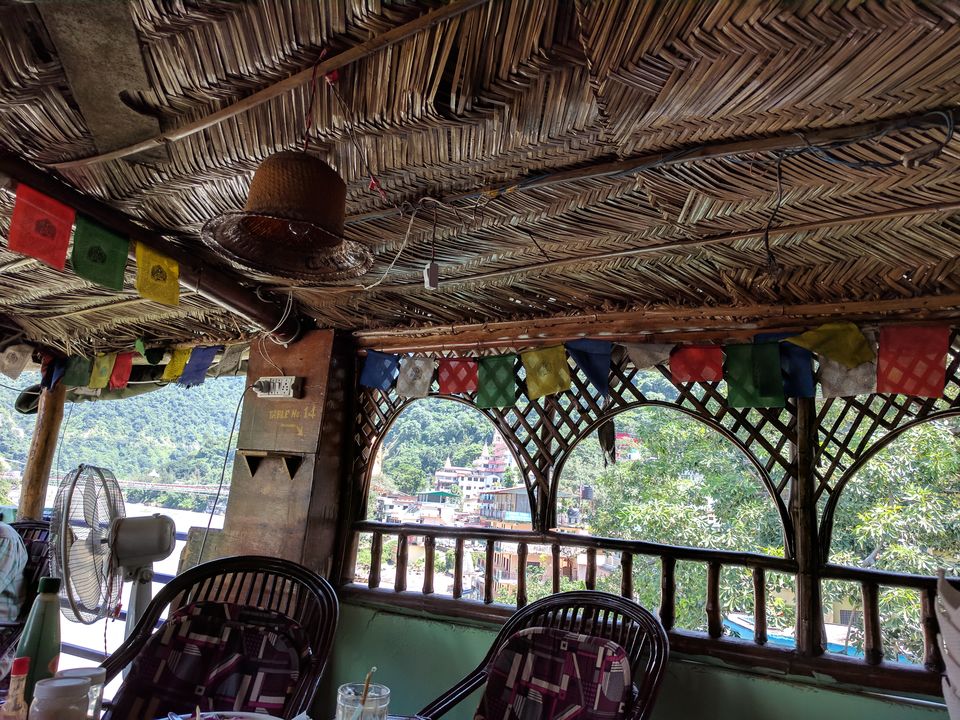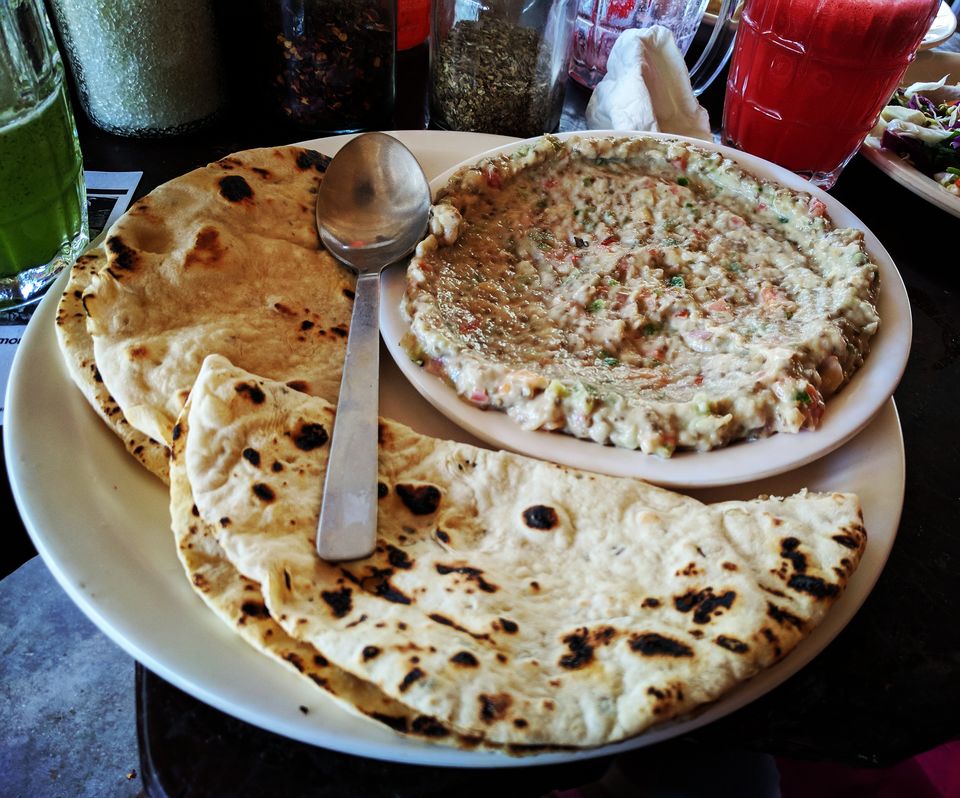 Finally we took our bus to Delhi with a feeling of some achievement. As we never did any trip with zero planning and it came out really well.....which not only made us happy but encouraged us to plan many such trips to embrace the detours :)
To see how I explore the world through my cam, you can follow me on insta @wanderershruti