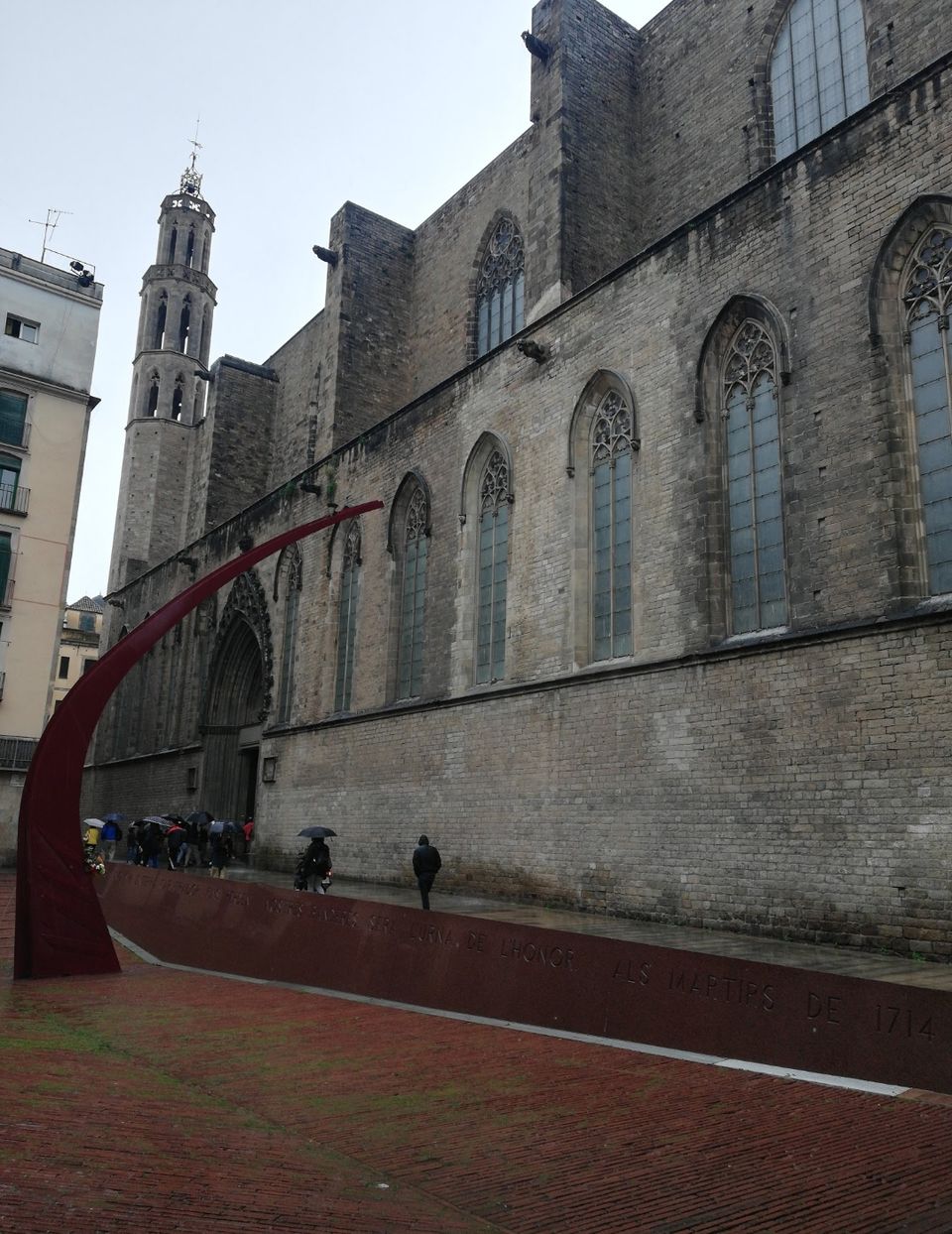 #KindnessMatters#tripotocommunity
"Some detours are meant to make us learn or feel connections"
Day 1 Barcelona- I was booked on bicycle tour from my travel company in barcelona,so I had gone to the nearest metro station to get going.
Instead of heading towards north took southward train, basically I had taken train towards opposite side of that particular metro station and on top of it taken different exit gate.
Here I am standing outside the metro exit and wondering where to head for bicycle tour mentioned junction/road/ Carrera,which was not revealing on the Gantry. By the time,realised I took the wrong train,and it started raining too
Usually I am in a deliberate habit of not using internet/GPS as a traveller,rather than I move ahead with the help of paper maps,and asking passerbys or shopkeepers.(desi way,😋)
Suddenly I hear muffled qawalli of Nusrat Fateh Ali Khan Saheb,and immediately my feet turned right to that direction..a mobile sim shopkeeper listening to it,my first words to him,
"Aap Pakistan se hain?"
And he replies,"Ji"
"aapki madad chahiye"ye gully/Street kidhar hai?" I quipped
Benevolently he took out his mobile and searched for that mentioned street for me,(the conversation was in hindi with Punjabi accent) from both ends,made me understand the route back,and was even asked for a cup of chai,our kind of masala chai,sipped quickly,as I was already running late to catch up with the bicycle tour,
"Shukriya"I said and left,they are so like us in many ways.
ultimately couldn't
make it for the bicycle tour, because got late, instead got to join "gothic walking tour"and all that meanwhile was left with a feeling of deep gratitude,that
We are humans before any religion,and had this thought.
और ज़हन में ये ख्याल आया..
जाने कौन होती है ये आम अवाम
जिन्हें सियासत से ताल्लुक नहीं होता,
जब ऐसे मिलते हैं,तो बड़े अपने से लगते हैं..