#SwipeRightToTravel
P.S: How I wish I had bars in my phone to be able to swipe right during the trek. Gosh!
Roopkund had been in my bucket list for over 2 years and I finally got my chance in September 2016.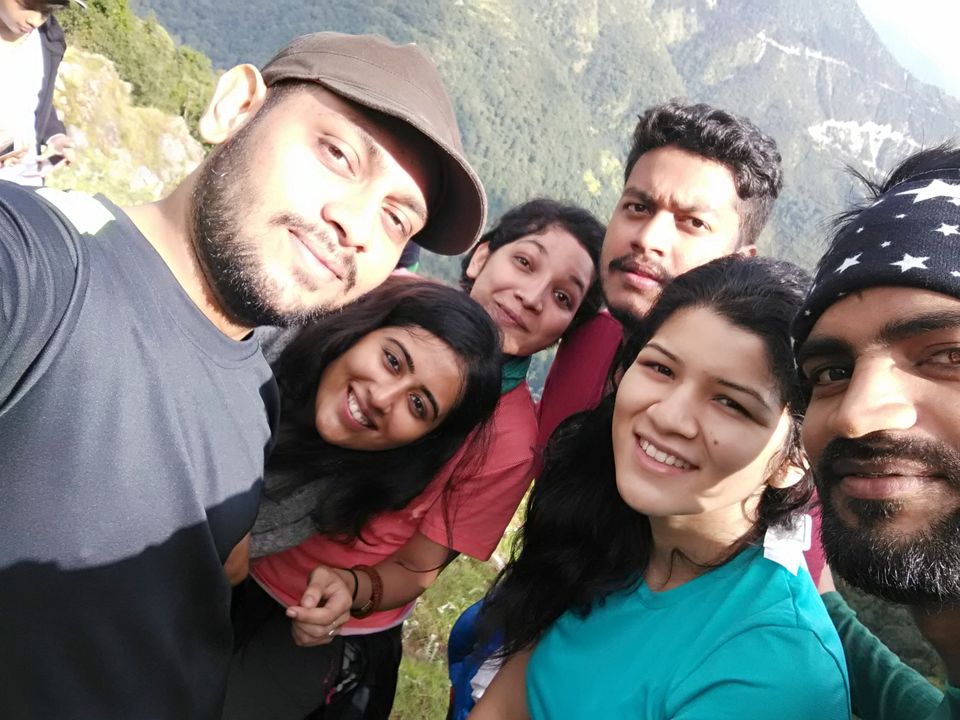 I've always traveled solo and honestly, I had no one on my mind when I was making the bookings and I didn't want to look for anyone either (still don't I think).
It was the 9th of September, I departed from Kashmiri gate, Delhi and reached Kathgodam on the morning of 10th September, where I was to meet the people I would be spending the next one week with. Trekking through terrains with them, eating with them, sharing a tent with them (Well, one of them) and getting to know their stories as I shared mine with them. The feeling of connecting to the soul of a stranger during travels is one of the best feelings and I'm sure a lot of us know that.
We were a group of 11 people who met for the first time at the Kathgodam Railway Station. It started with shaking hands and greeting each other with "Hi, I'm Avantika" and a smile and the earphones were back on when we got into the bus and started our journey to the base camp in Loharjung. I was infact extremely skeptical about being able to complete the trek and frankly, I did not interact much with anyone at the start because I, for one, could not believe I was finally heading towards Roopkund and I was still taking it all in.
We got to base camp, started talking, clicking pictures, got comfortable enough to start cracking jokes around each other and well, we started to get to know each other over the next couple of days like we had always known the other person.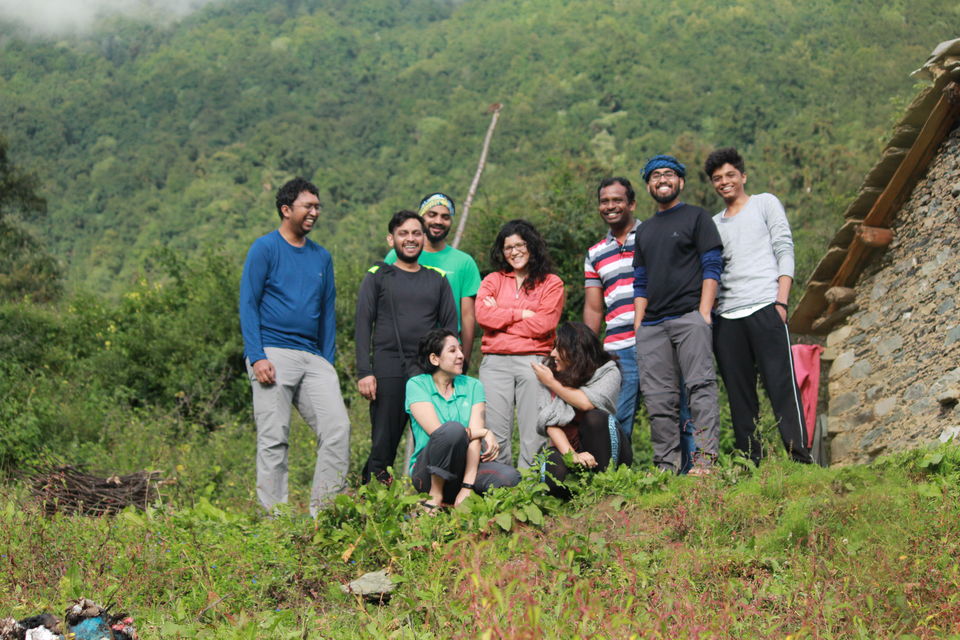 For those of you who have already been to Roopkund, you would know how breath-taking a trek it is. For those who haven't been there yet, I would suggest you plan it soon to experience it for yourselves.
Over the next days of trekking, eating, taking breaks, sleeping, laughing, listening to music and clicking pictures, we completed the trek and it was over before we knew it.
My personal experience was something entirely different from what I suppose anyone would have had (I like to believe so at least). Doing a little back story here, I was in a major accident in January 2016 where my face was crushed between a truck and the head rest of the car seat. Countless procedures and 2 major reconstructive surgeries later, I was where I was and where I am. Making a promise to myself to tick every place off of my bucket list the first opportunity I get, I left for Roopkund exactly 8 months post the accident (and I'll stop here with this). M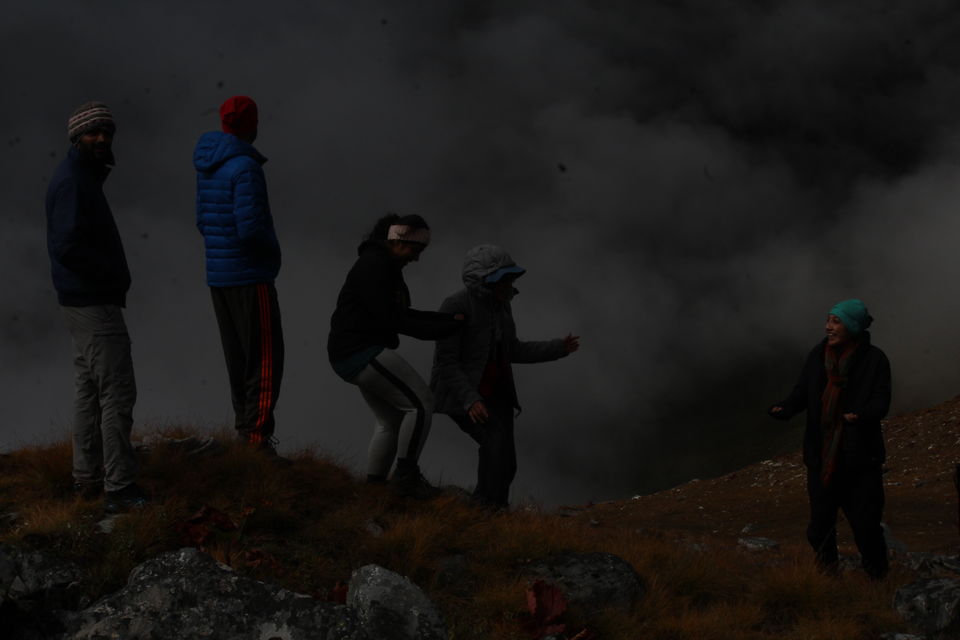 Getting back to Roopkund, the one moment that changed everything about me was when I finally completed the summit. Being the first one from our group, I was alone at the Skeleton Lake for about 10-15 min. I sat near the lake and literally cried like a little baby, with flashbacks of the past and the pain, it was way too overwhelming for me to handle and I have never felt better while crying and taking it all out. The group reached a little while later, and since by then everyone knew my story, I got the warmest of hugs from them telling me "they were proud of me" and "I was an inspiration".
People who I had known for a little less than a week, were giving me the warmth of their hugs and calling me an inspiration. It's moments like these that make you want to maybe start believing again.
These people, who were strangers to me 5 days back, were now going to be the people whose hugs I would never ever forget.
I feel like I have let myself stray from the topic here, did I swipe in Roopkund? Well, honestly, I really really wish I had the signals in my phone to do that. Atleast I would've got to know half the names of the boys we girls were constantly checking out from the other groups (it was majorly me checking them out and the girls keeping an eye out for me).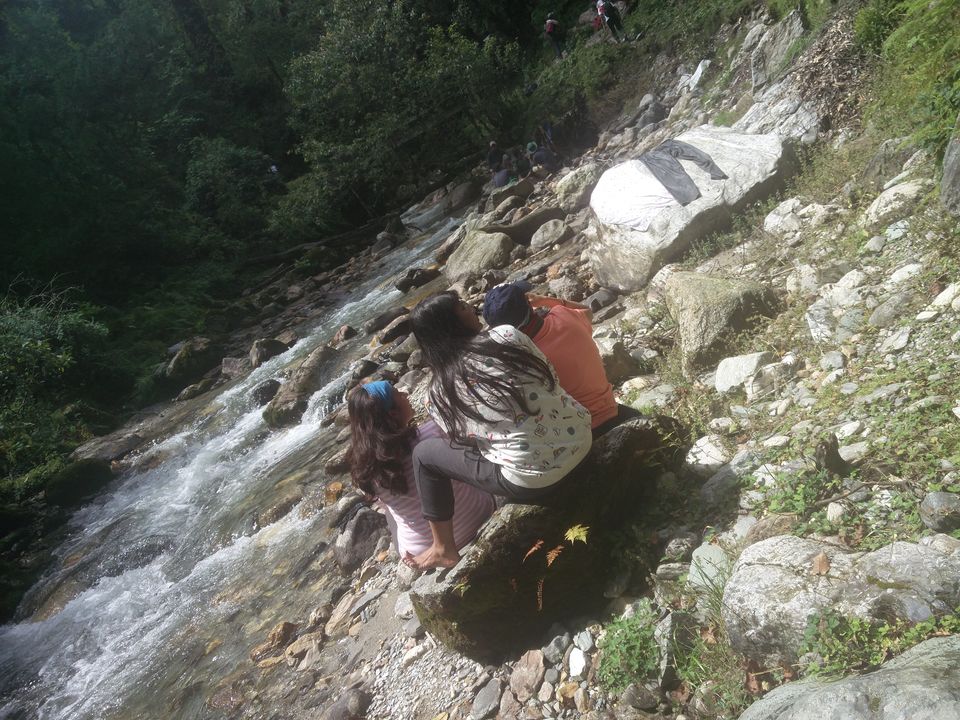 So, well, I definitely would've been swiping in Roopkund, if only I had the power to.
Roopkund changed my life, the people I met and traveled with changed my life, their stories changed me, and I would thank them throughout my life for giving me the love that they did in knowing me for just a week.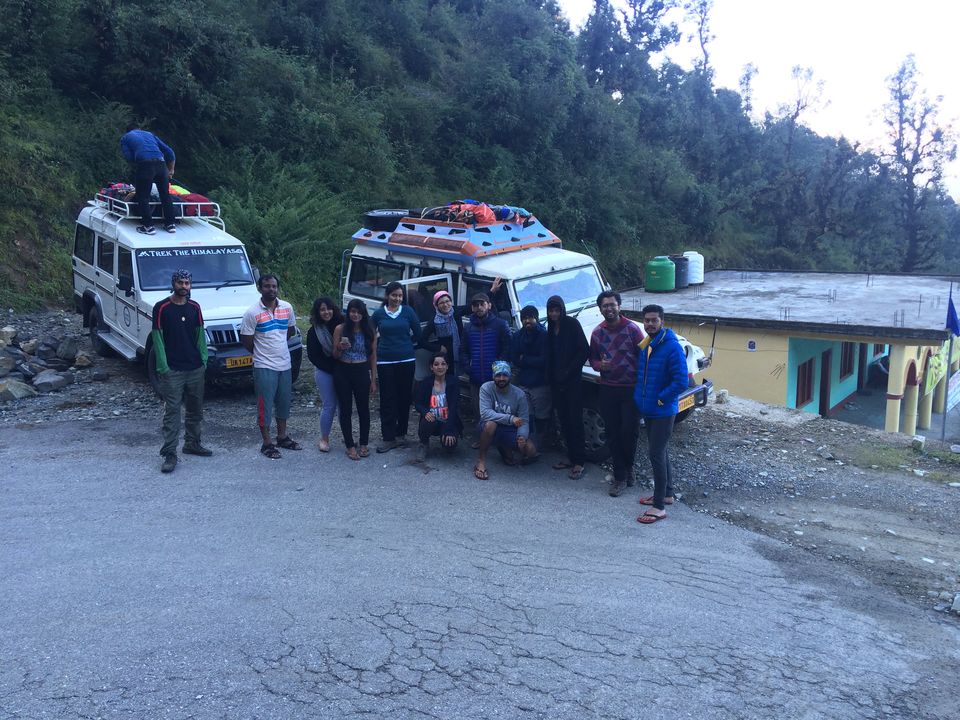 Time really doesn't matter, does it?
And I probably didn't need Tinder to meet some of the most amazing & compassionate travel companions (but I would've loved using it any which way).