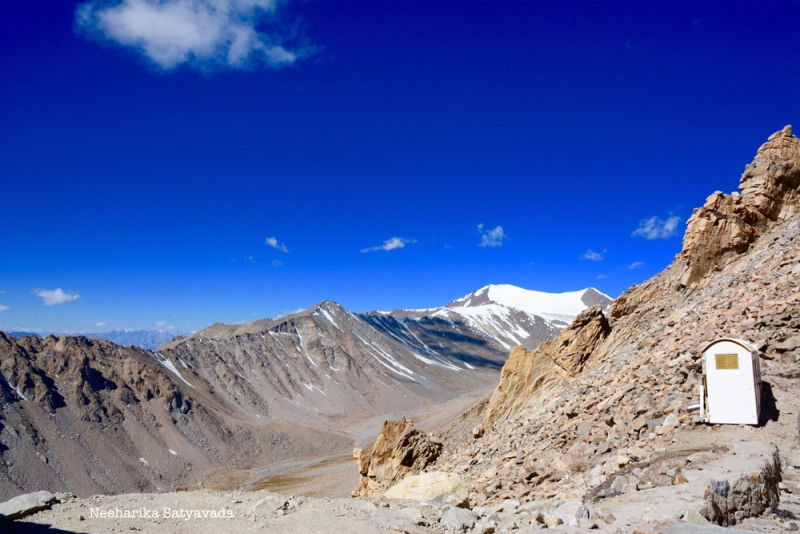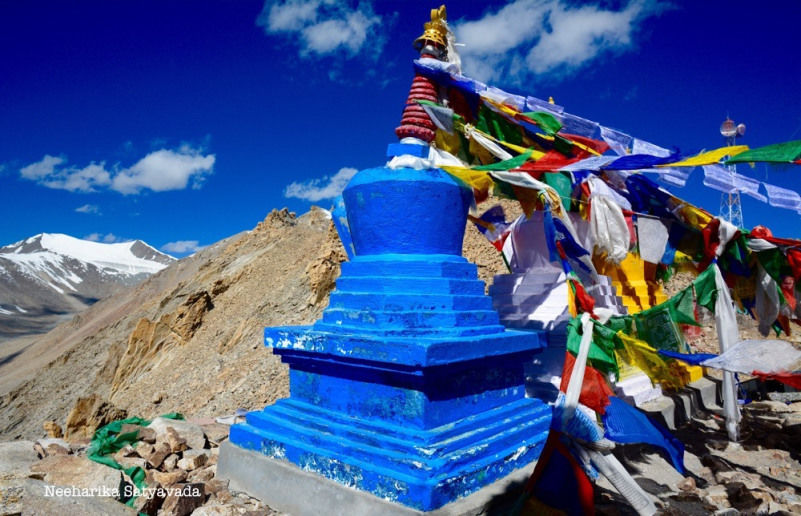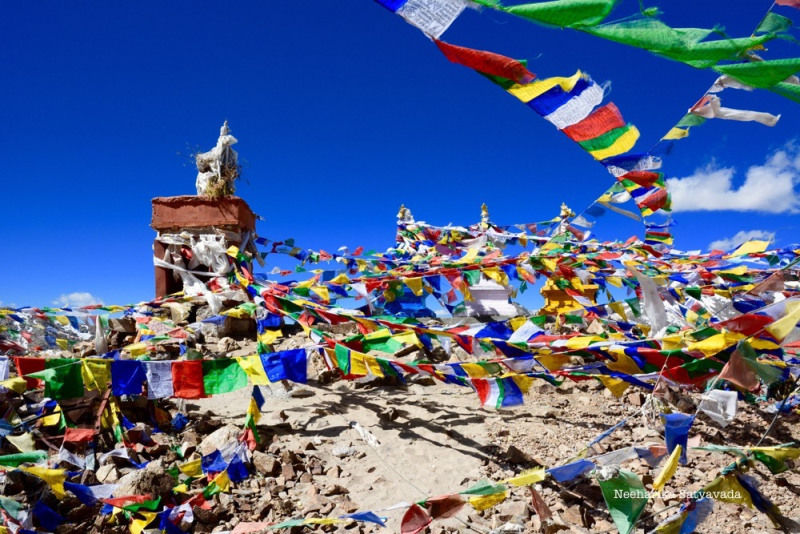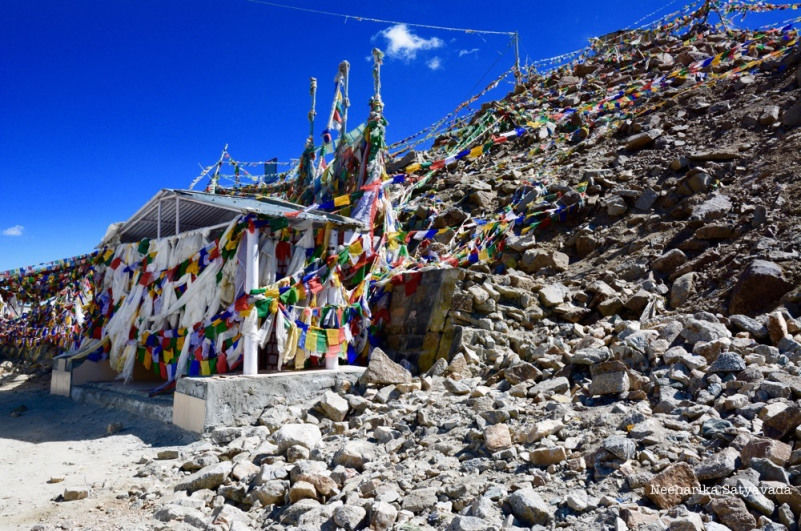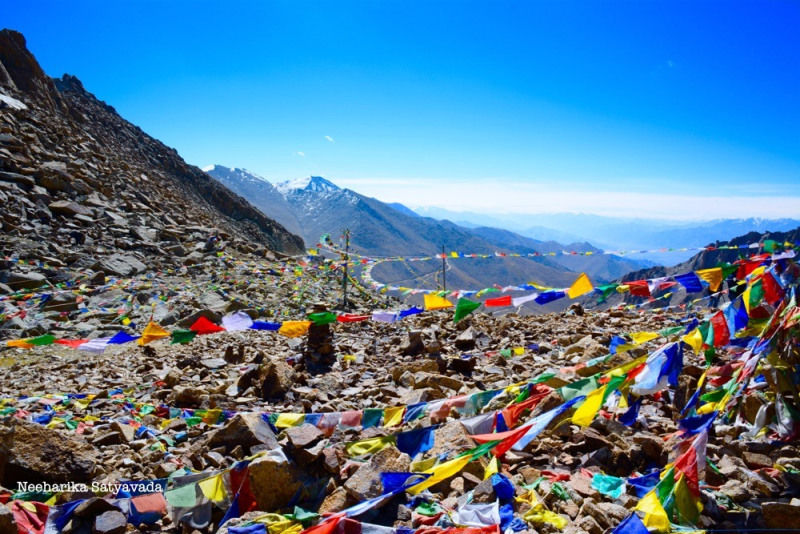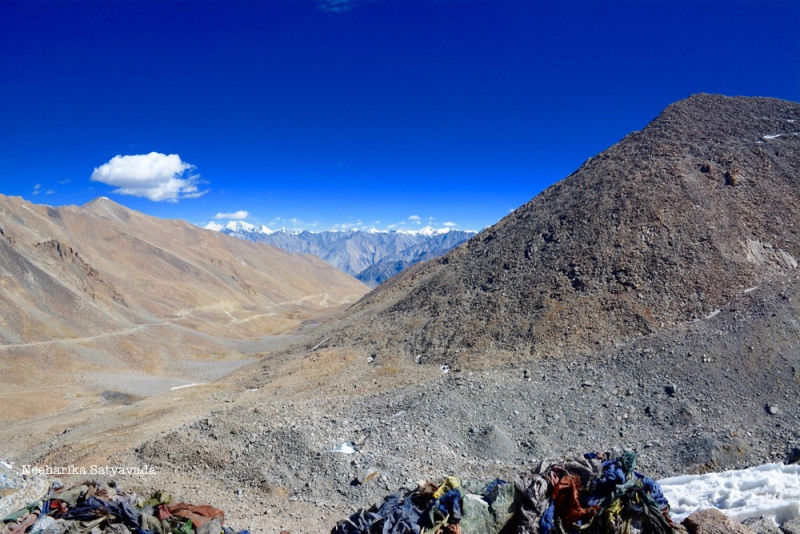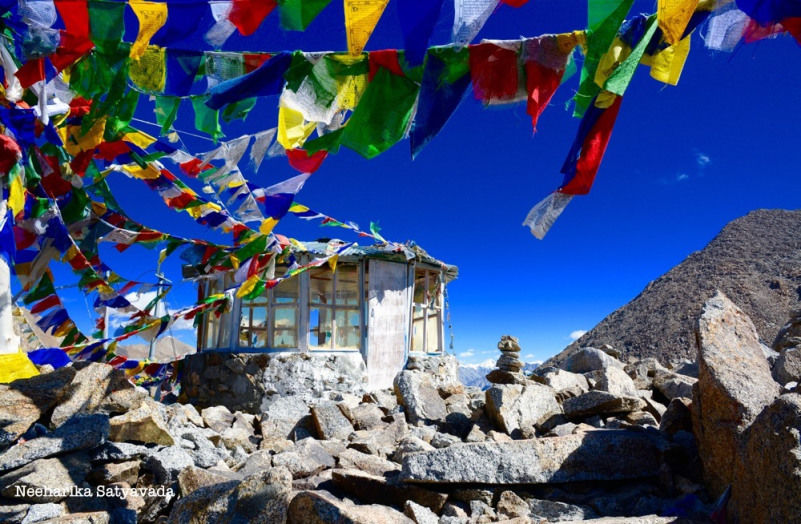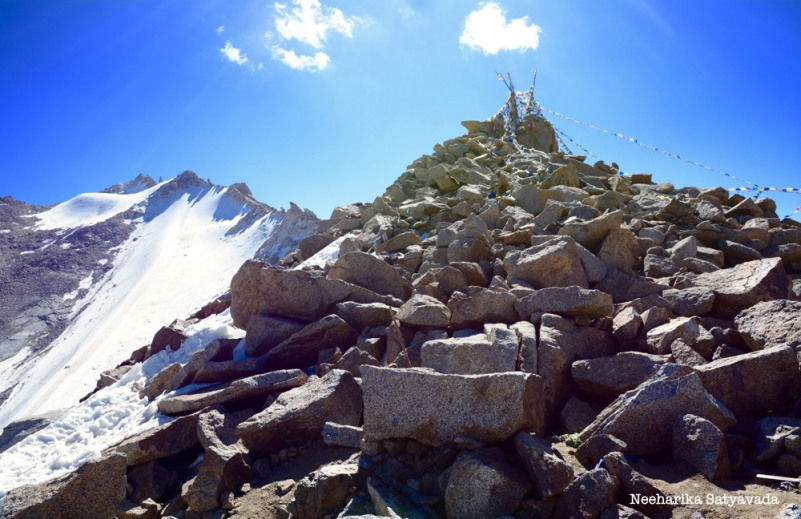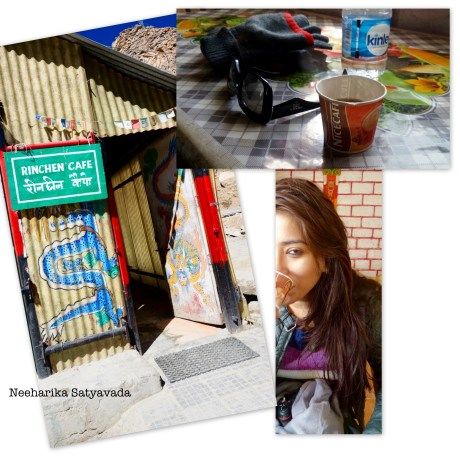 I have been to the Himalayas twice. My most memorable moments have been at the Lakes & the Passes both times. Their beauty is incomparable, and my love for the Himalayas is eternal.

With the crisp mountain air in our face, listening to the Buddhist Morning Prayer, Khardung La or the 'Pass of the Lower Castle' is where we headed to first, after a day of acclimatization. This Himalayan Pass's claim to tourist fame has been it's highest motorable road in the world at a height of 18380 ft. But this is a fact that is more often than not disputed. While being photographed with this signboard remains a classic tourist must do, the photographer's favorite are the 3 Stupas with the fluttering prayer flags. A short climb gets you here, to the quaint little temple & these stupas.

The mountainside disappears in prayer flags & as you find your way through them; you might be short of breath, for the climb though short gets a little tough. The rarefied atmosphere of Khardung La, at its immense height is known to cause altitude sickness. Although no one in our group had to tackle this, it is recommended that you check your oxygen levels & blood pressure before you decide to undertake this journey.

Once you reach level ground & catch your breath, you cannot help but be overwhelmed! The Himalayas just never cease to surprise you with all that they have to offer. The scenic beauty, which brings you a sense of achievement and pride in just being able to witness it. The solitude, which makes you feel like you have found your own little space of peace in this crowded world, 'far from the maddening crowd' as they say!

Exactly opposite to the stupas are a series of steps that lead you to a rain-washed cabin. From this edge, the snow covered peaks are almost within touching distance and, the wooden cabin only adds to the intrigue of the scene.

When you come down, DO NOT miss the Qahwah at Rinchen Cafe, the only canteen amongst the few structures on the other side of the road. While the Arabic Qahwah is coffee based, the Kashmiri version is tea based. Nonetheless, you will love the lingering taste of cardamom from this warm drink right after being out in the sharp, chilly breeze. At least, I did, and I still miss it.
This trip was originally published on Map in My Pocket.