Journey From Kathgodam to Lohjung
The final day has arrived. It was my first solo trip to the mighty Himalayan Adventure. A little bit nervous and more excited.
My trek team was waiting for me in the Katgodam Railway station.I checked my phone 13 Missed Calls. I asked my Bus driver for Kathgodam,
He replied - Bhaiya Vo toh 30 kms piche h. Oh Crap. He dropped me in the bus stand in the middle of the Kathgodam-Nanital road. Alas my journey begins. Soon I got a Uttarakhadan Inter City Bus & on my way to reach the Kathgodam.
Though it a short journey of about 1 Hour, but it is breath taking.
I reached Kathgodam railway station. Where I was received by trek group. And the Journey starts. The Distance was around 200 Km's but it took almost 12 hours, credit goes to Himalayan Mountain road. Soon after half and hour drive we stopped at Local Restaurant for Breakfast.
The view from the table was magnificent.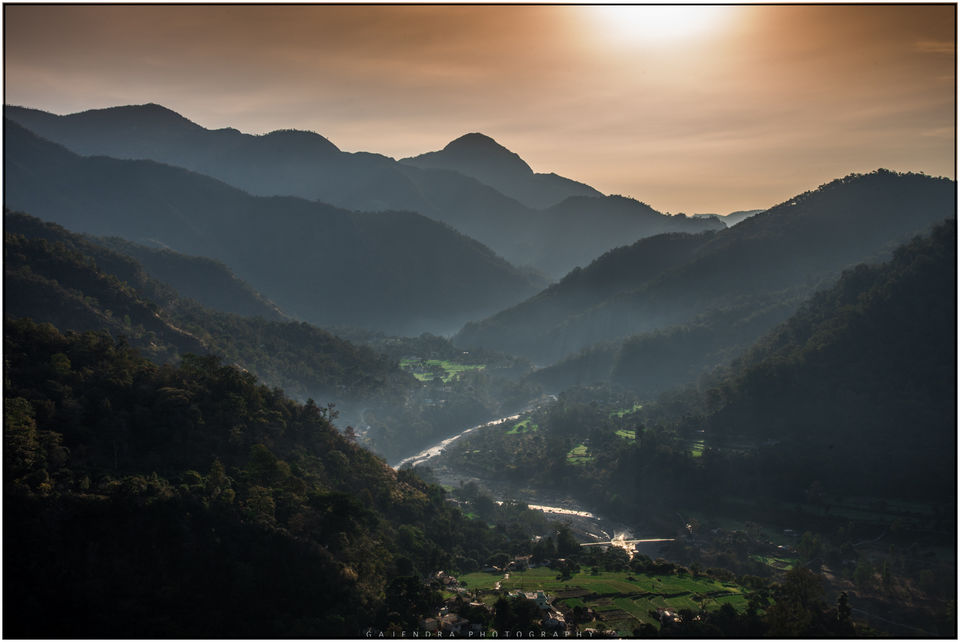 PS- Only take light breakfast, as the roads are curvy ahead.

Now we are heading towards the Lohajung. we were accompanied by the Kosi River. It was a beautiful road, surrounded by mountains on both sides.
At around 3 we stopped for Lunch. We can clearly see the Mighty Trishul from their.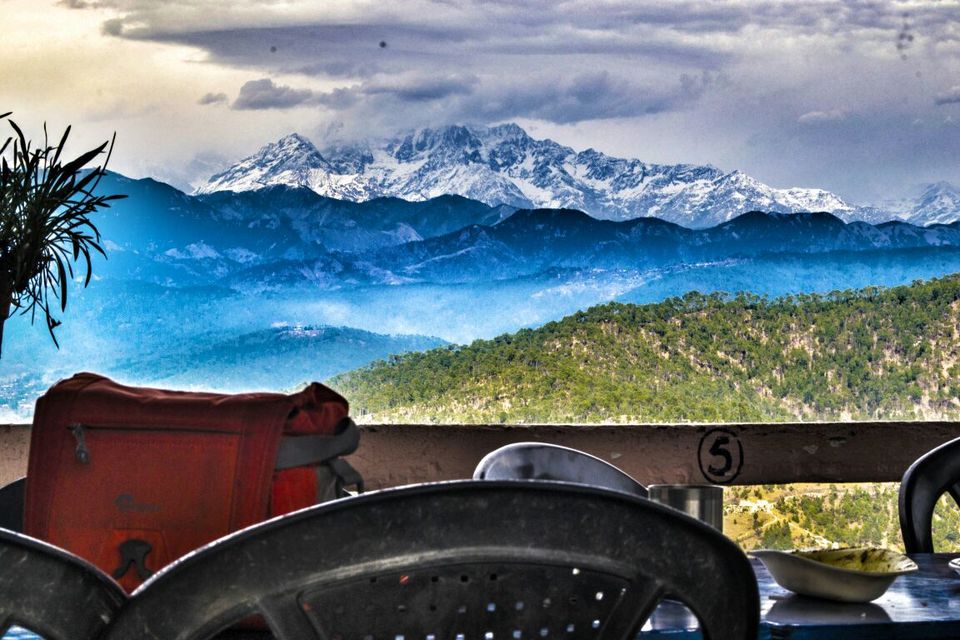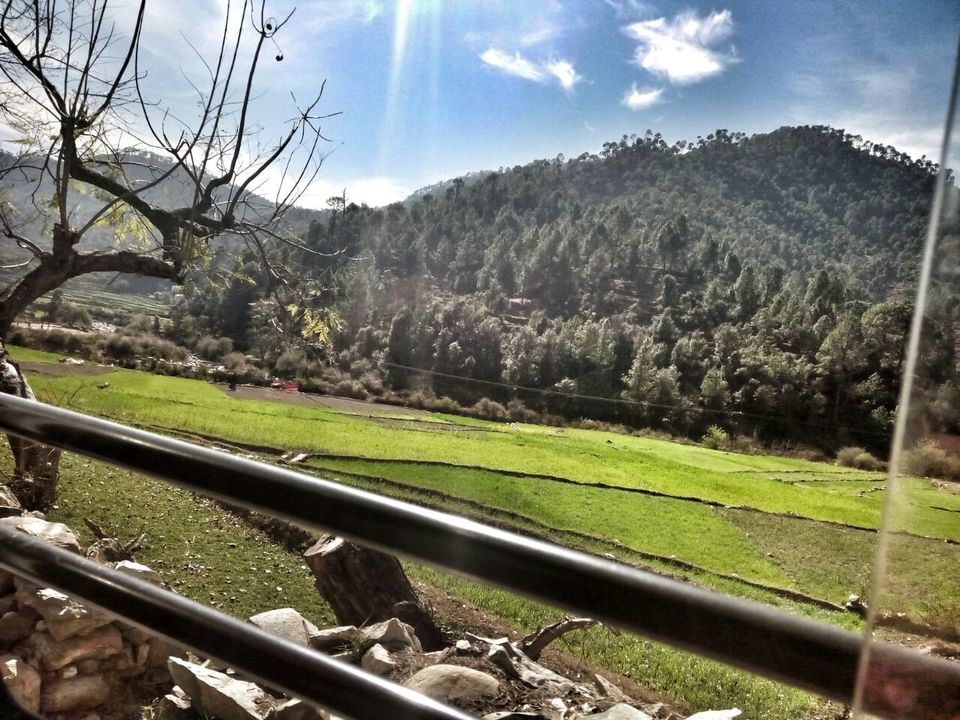 I sat through out the journey on window seat, while others were sleeping. :P But it was worth it.

We had passed through Almora. It is beautiful city, though I didn't get the chance to explore more of it.
The journey was exhausting. We reached Lohajung at around 7. It was chilling cold. We were briefed about our trek that I was going to do it.