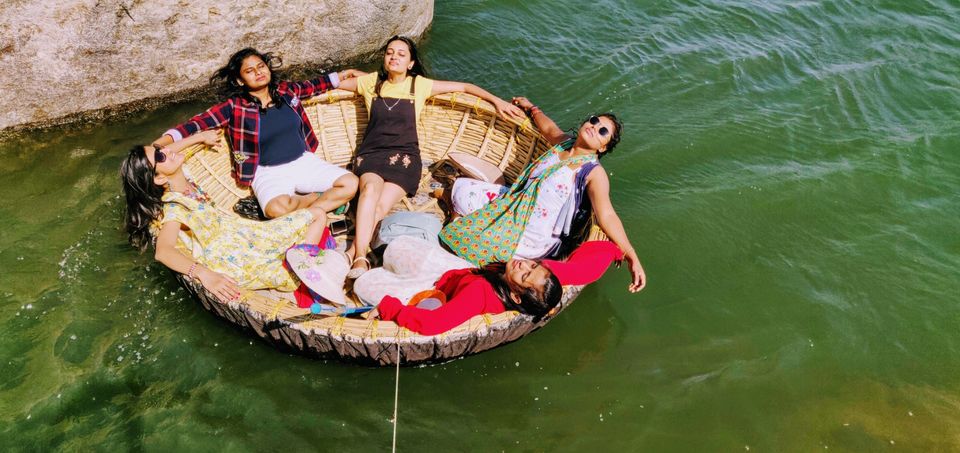 Whenever I heard from people who visited Hampi, they sound super amazed taking about its beauty. I did my research long ago and confirmed that I want to visit this place. Some people even gave judgmental opinion "Hampi me kya hai, jana hi hai to Goa jao". I definitely wanted to answer that, but only after I go and experience "ki Hampi me kya kya hai"
For those who don't know according to recent news, The tourist town of Hampi in Karnataka's arid Ballari district and home to the Vijayanagar empire, finds itself in second place in the New York Times' list of '52 Places to Go in 2019'. Hampi is the only Indian destination, which has managed to secure a place in the list.

Being the anti bus person it was courageous step for me, as there no other travel option from Pune than bus, but Hampi reads impressed me enough to go for it.
How to Reach Hampi
By Air: The nearest air link to Hampi is the Belgaum airport which is located at a distance of 270 km. Bangalore airport, on the other hand is 300 kms from Hampi.
By Train: There is no railway station in Hampi.
By Road: Hampi is well-connected to Bangalore and other major cities of Karnataka via roadways, and there are direct buses from Mumbai and Pune for Hampi.
I made plan with 4 friends, we left by VRL travels at 10:00 pm and reached Hospet at 9:30 am. Took auto for our hotel Wayfarers which was little outskirts of Hampi. (charged us 900 Rs).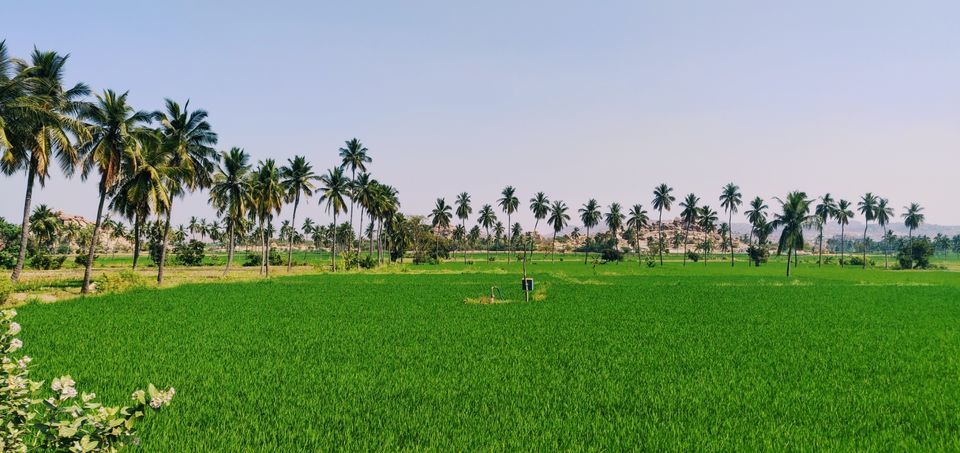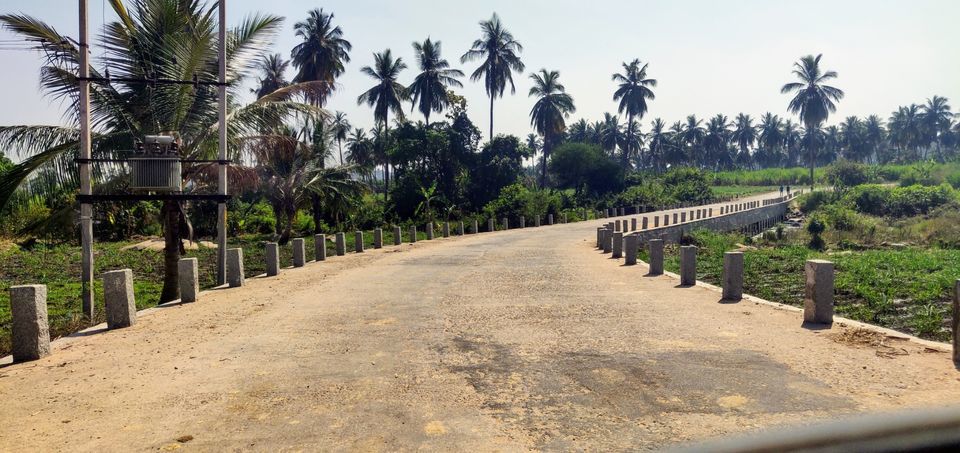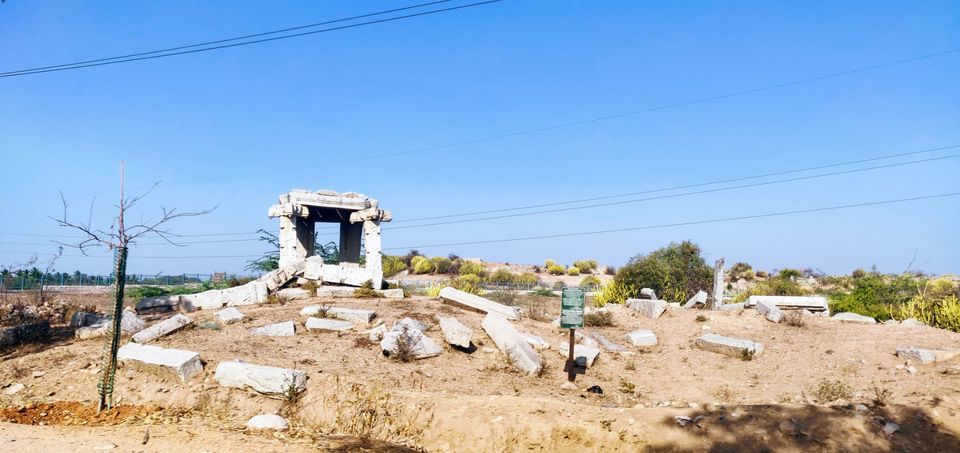 The rice fields and coconut tree gave us typical South India feeling but the first impression was not the last impression in this case.
We reached our hotel Wayfarers which is basically a hostel. Very handsome host of Wayfarer welcomed us, we discussed our plan for the day, he arranged transport for us till the time we got ready. For my friends it was first experience for living in dormitory so they were excited after seeing rooms. Per person price for the bed was 265 Rs only.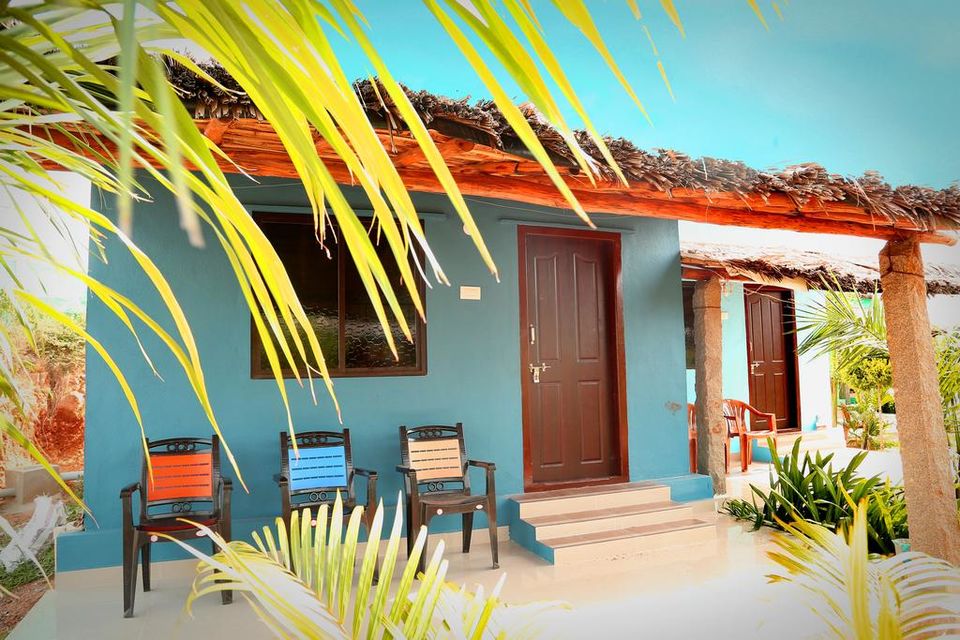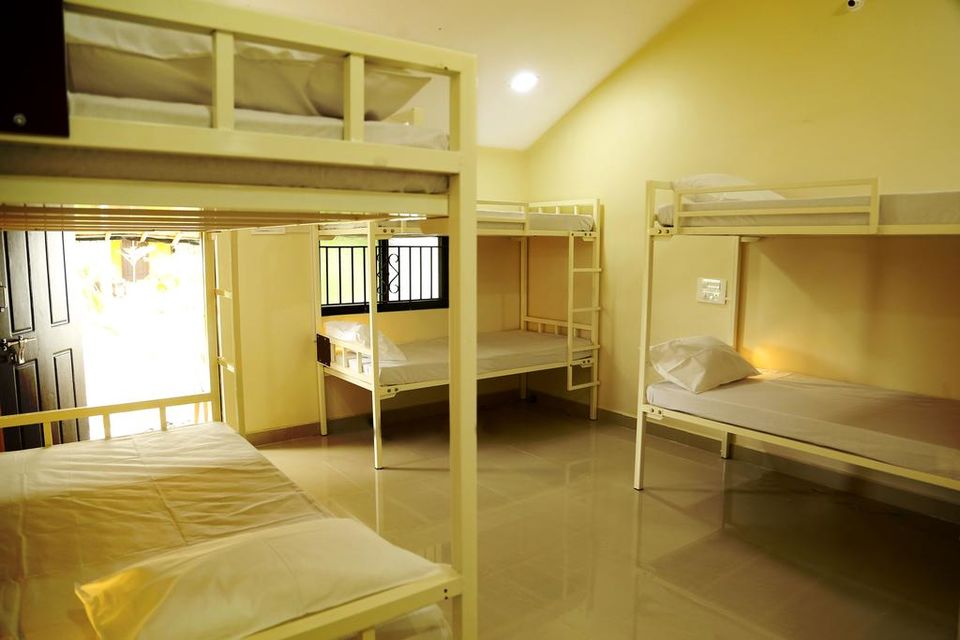 Plan for the day was checking out the Hampi archaeological sights which we I have been googling since months by now.
This was our ride for today. ( charged 2200/-)
Vitthal Temple:
Entry fees for Vitthal Temple is 40 Rs for Indian and 600 Rs for foreigners. When you are around Vitthal Temple don't miss sugarcane juice, coconut water and watermelon slices. It directly comes from Hampi farm and super tasty.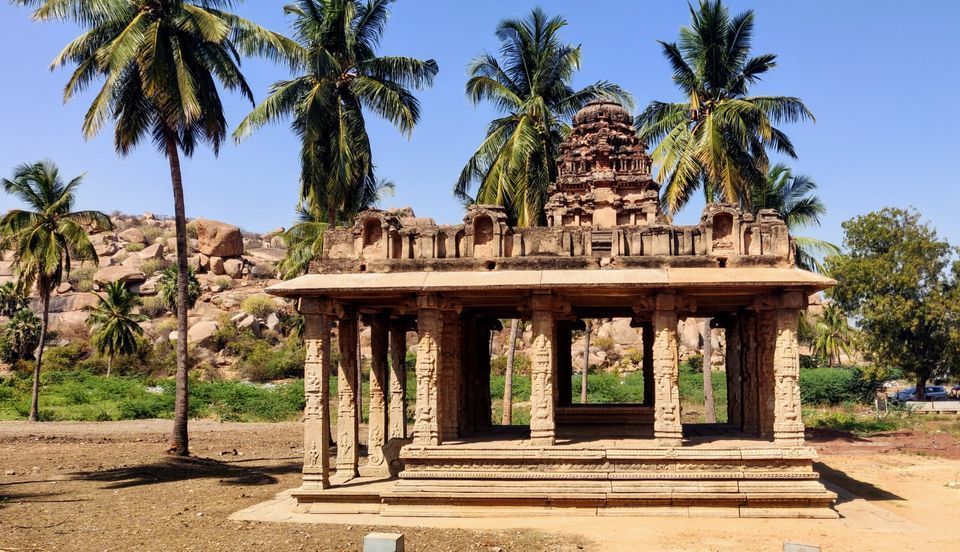 Mahanavami Dibba:
Hazara Rama Temple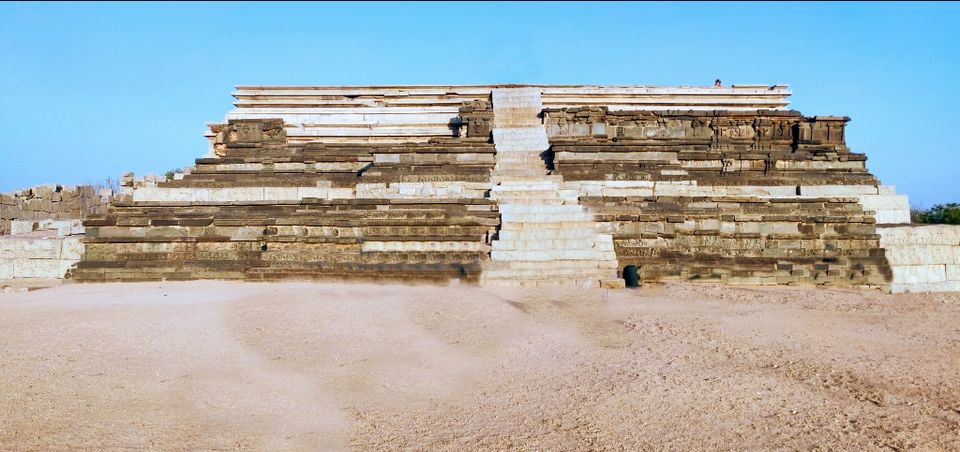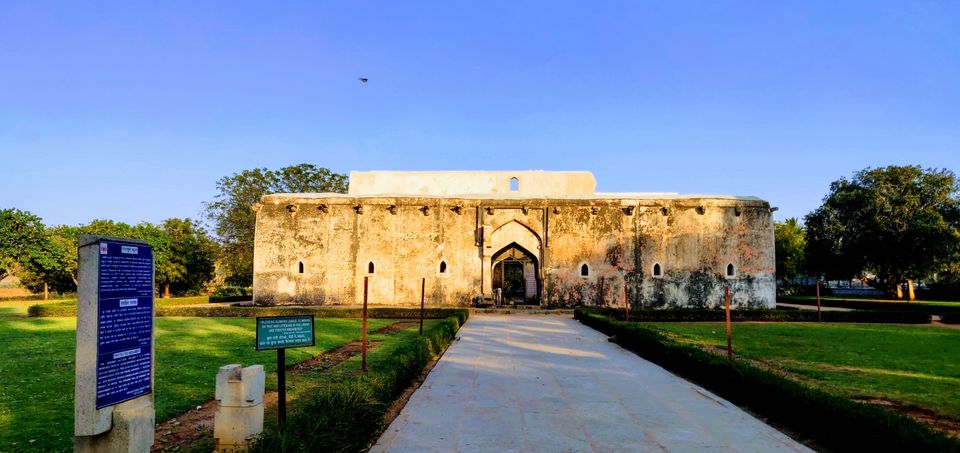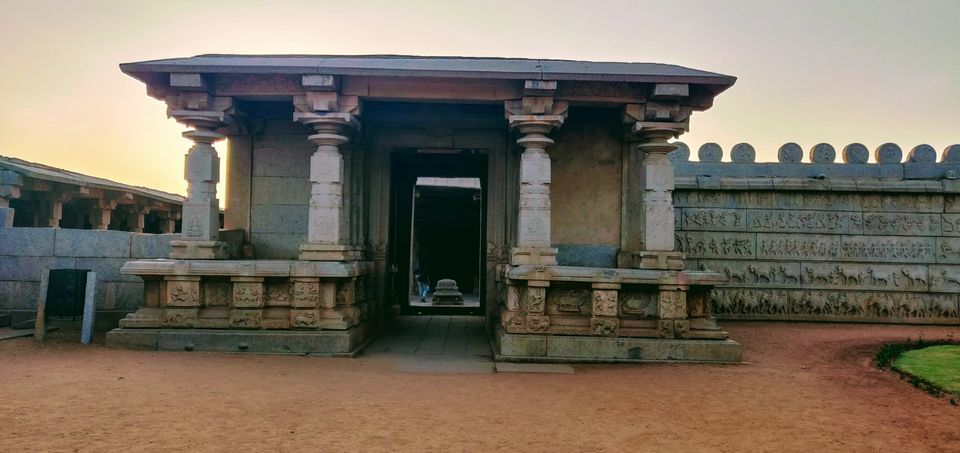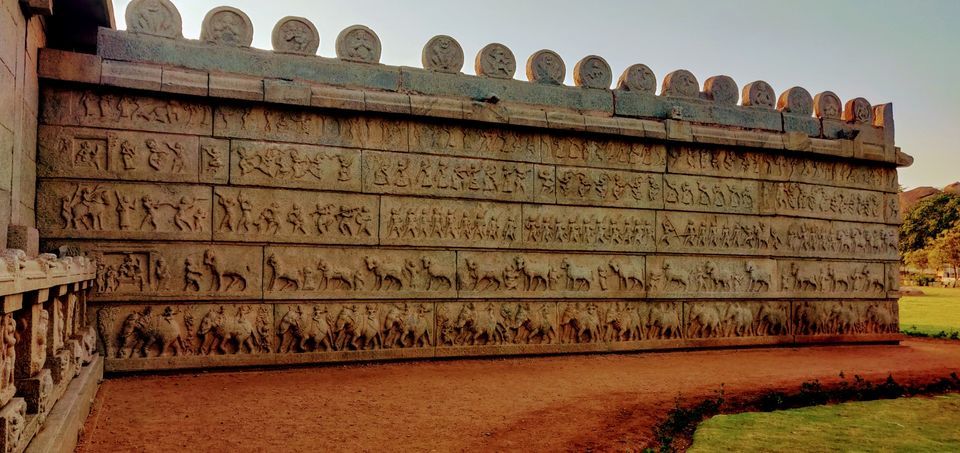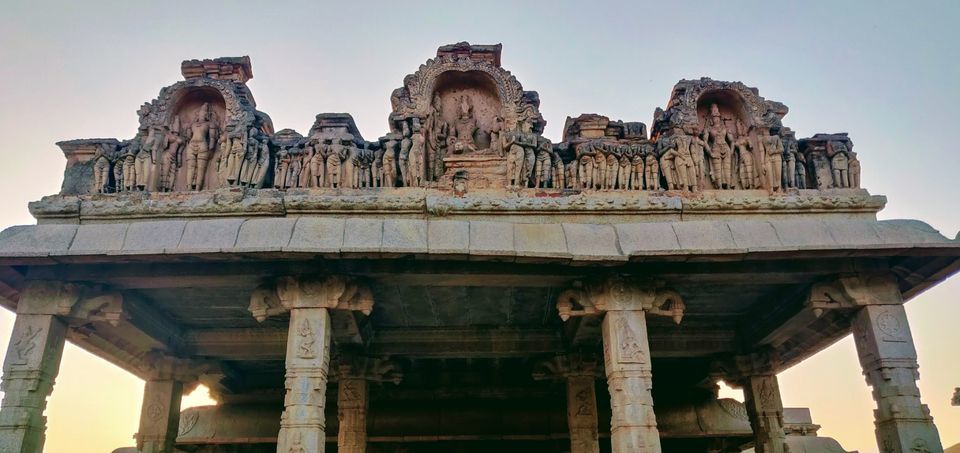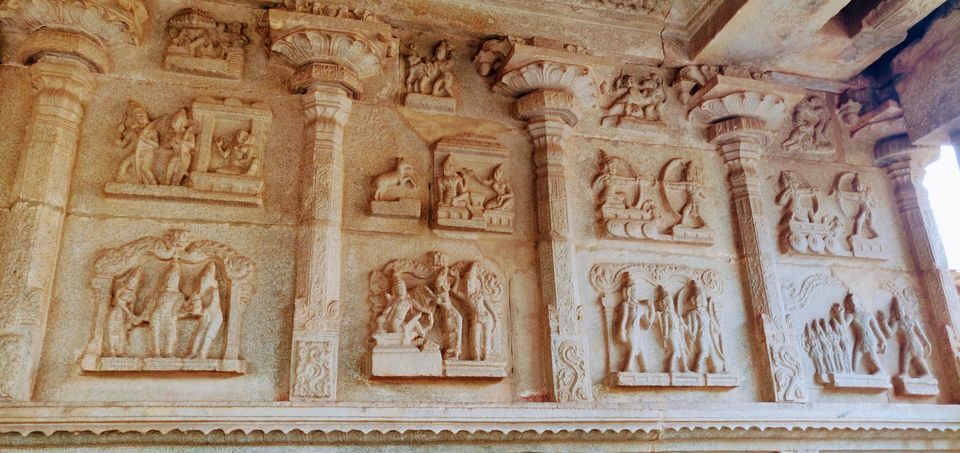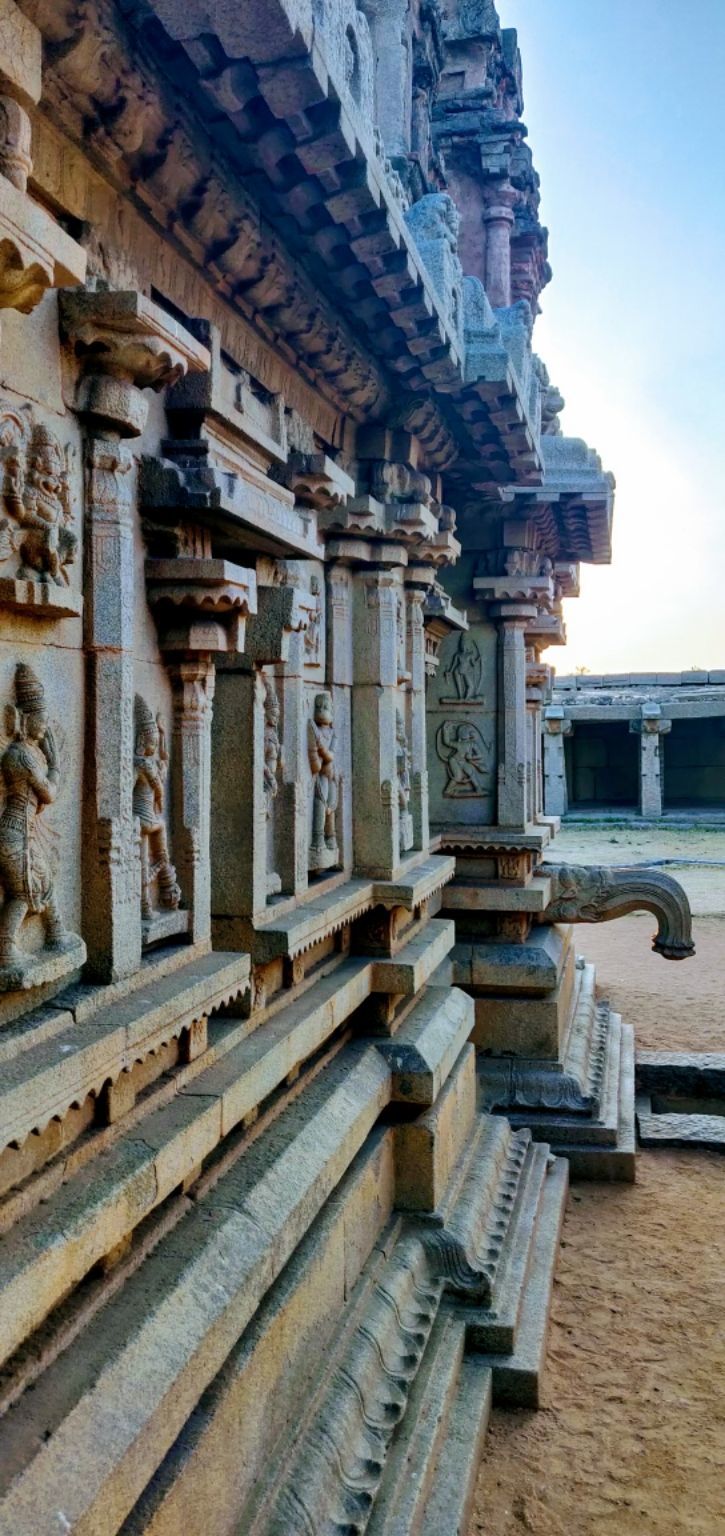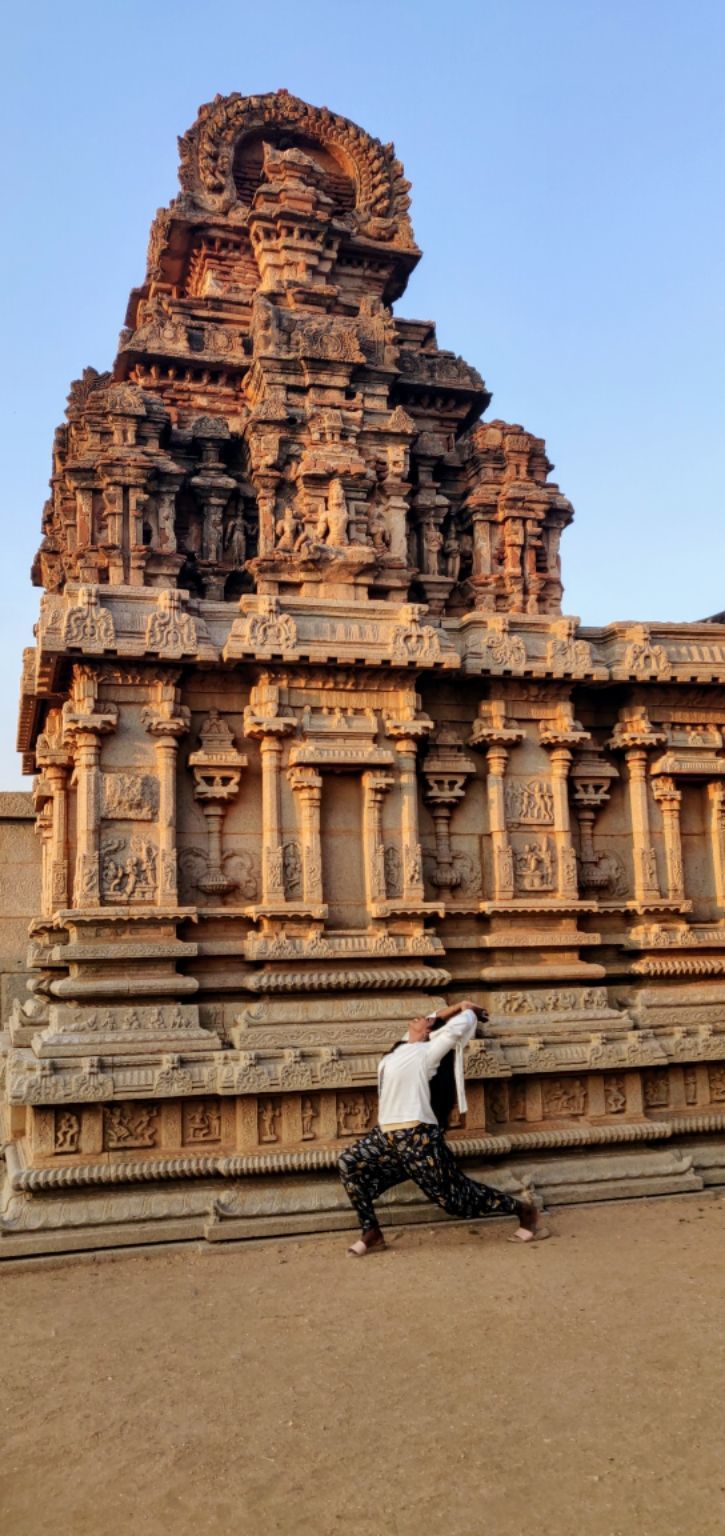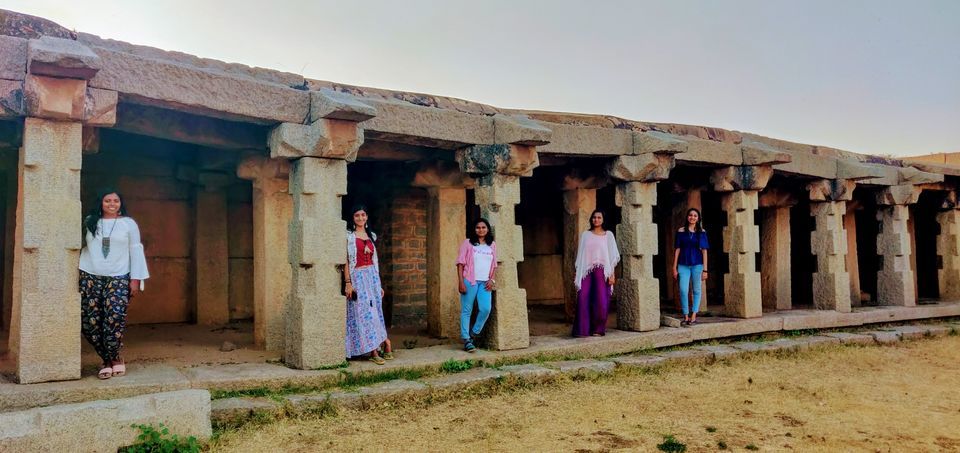 Hemakuta Hill Temple Sunset:
I read a lot about sunset/sunrise points in Hampi, so it was decided that we won't miss any sunset or sunrise. We went to Hemakuta Hill for sunset which was the best part of that day.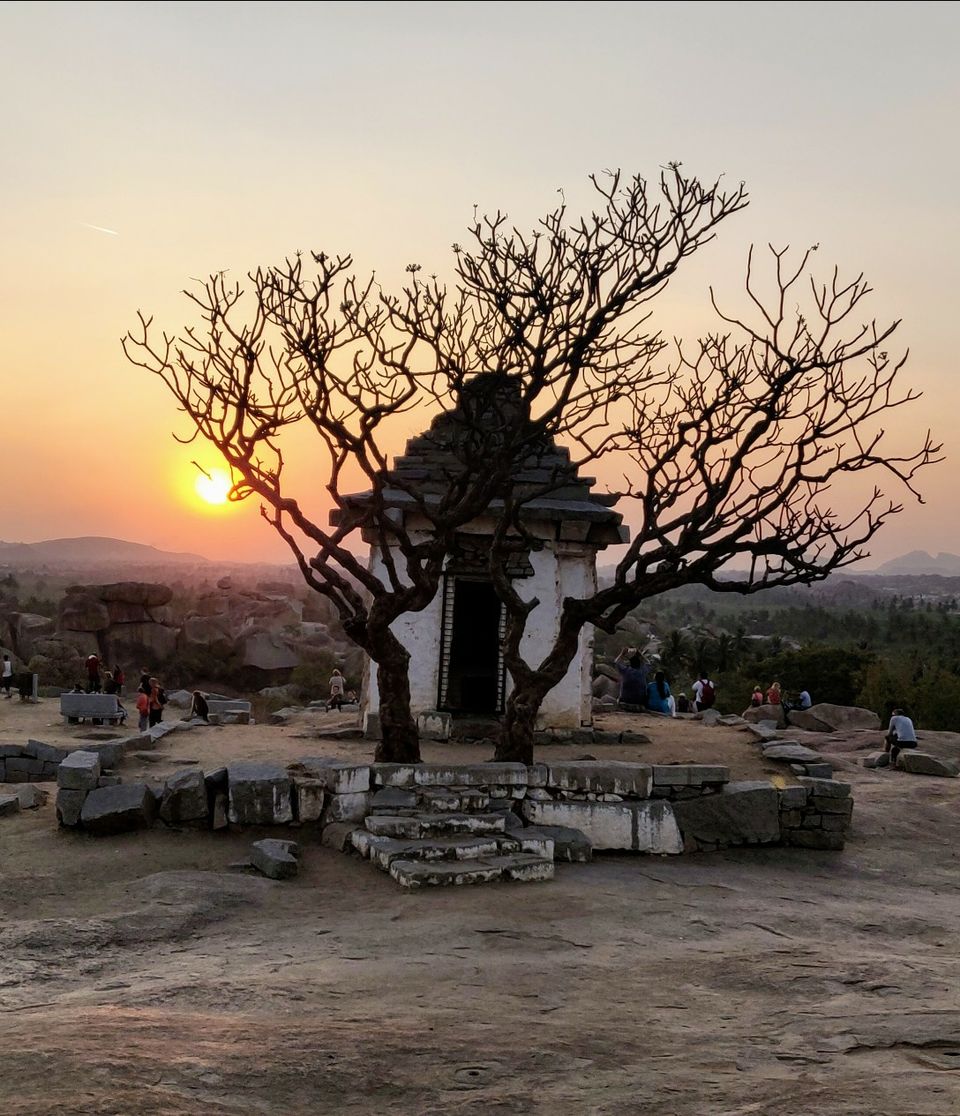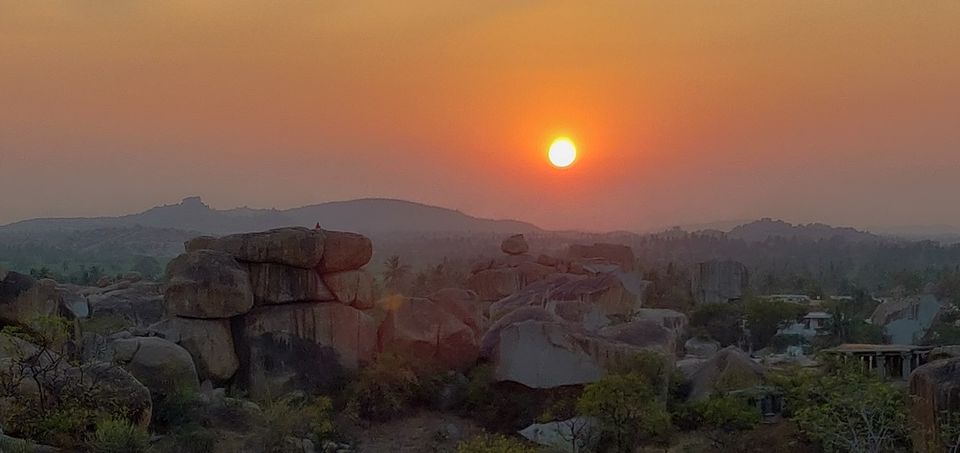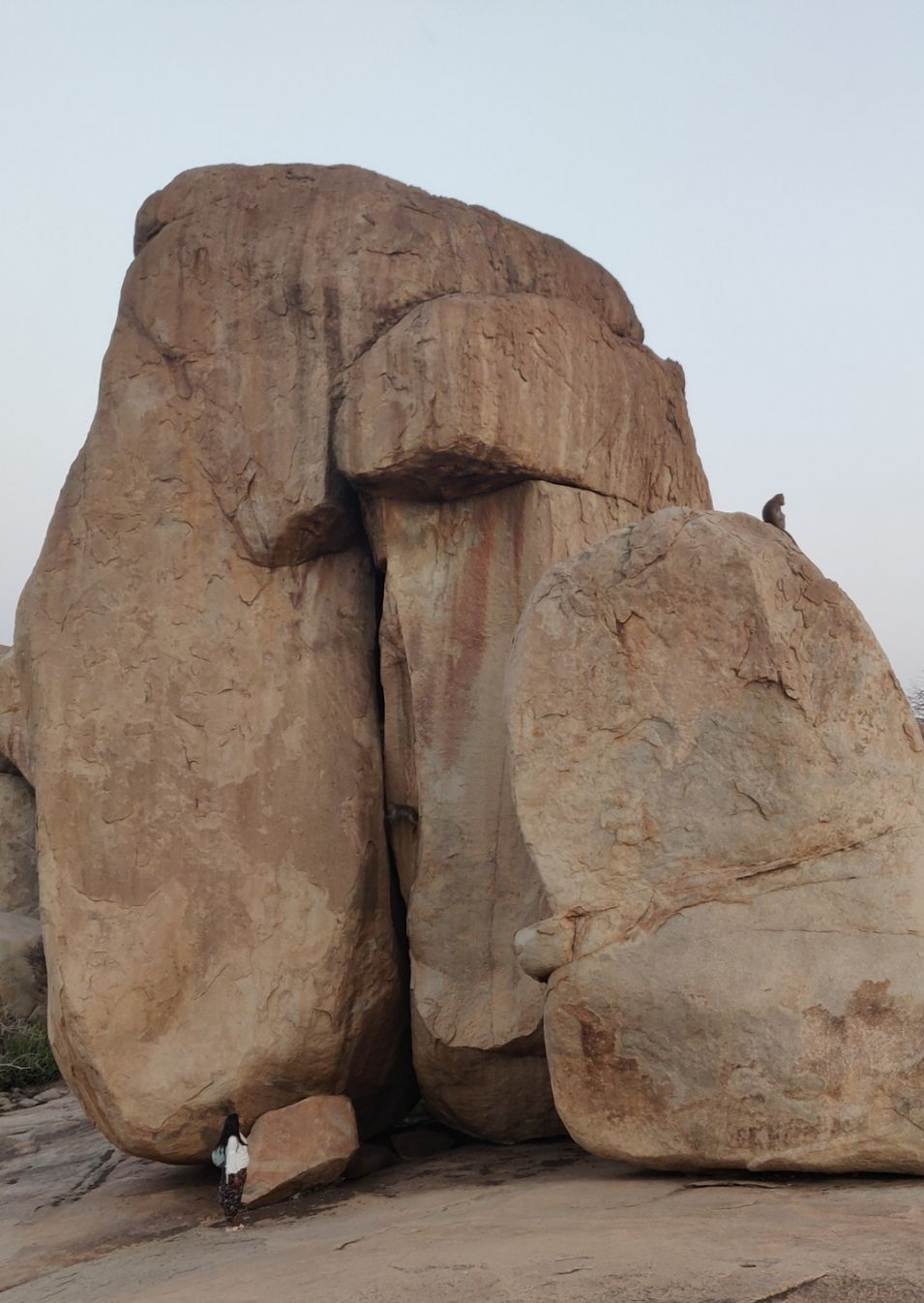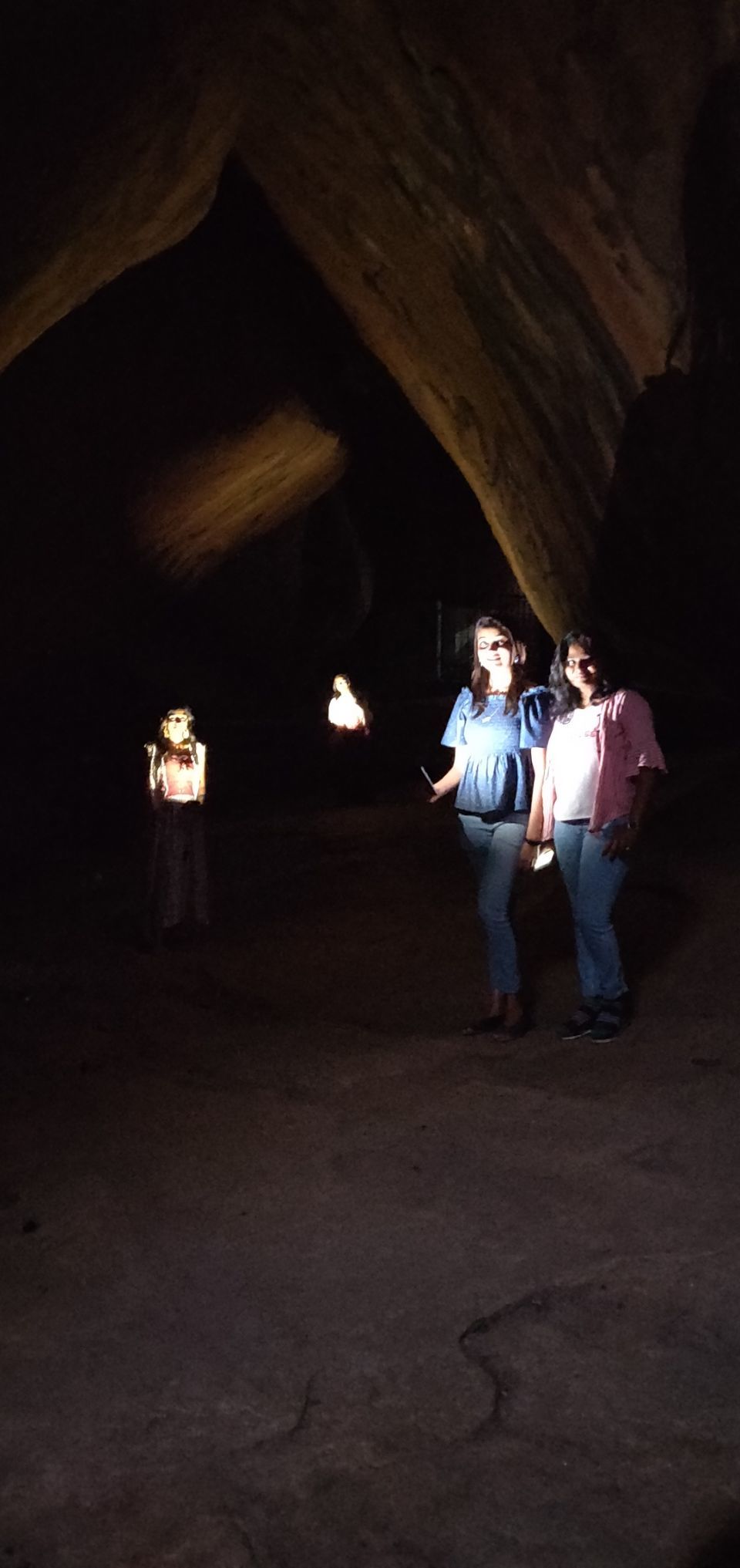 Beside Virupaksha Temple there is shopping area, you can bargain over there, we didn't shop much but it was nice experience to go though that lane to see some hippie stuff.
We came back to hotel, nicest thing about restaurants over here is it's sitting area. You can sit, eat for as long as you want listening to your favorite music.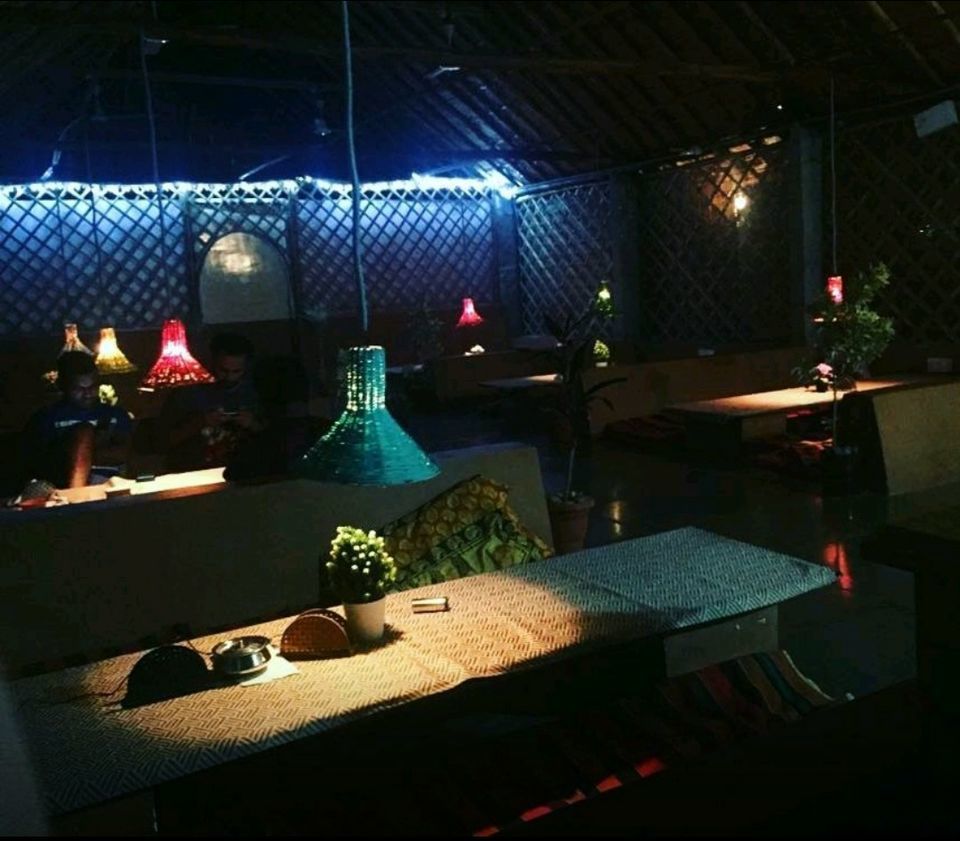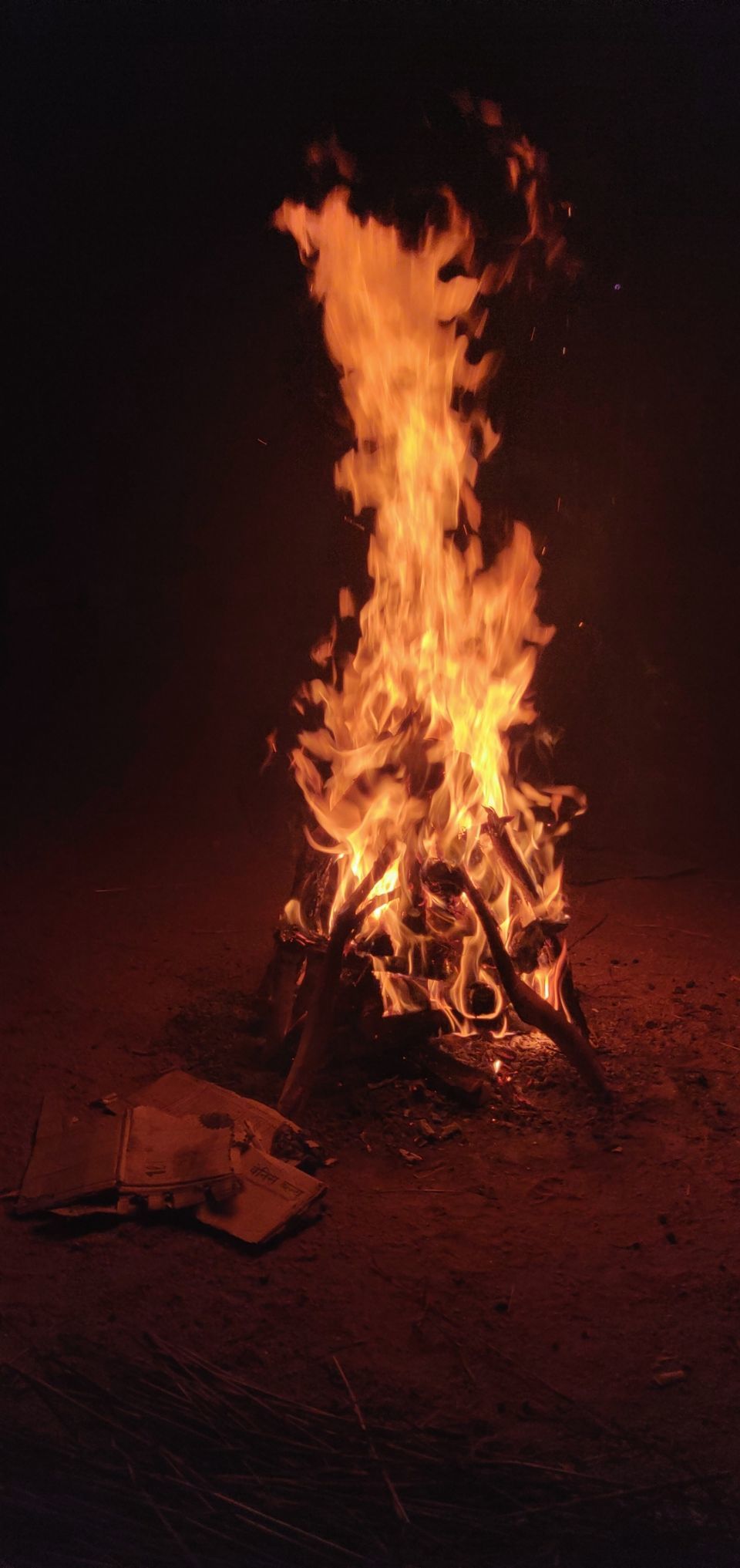 We went to sleep after bonfire, as we had to wake up early to go to Anjani Hill for sunrise.
We planned to visit sunrise from Anjani Mata Temple so woke up at 4:30 and got ready by 5. Our auto was ready, we left for Hanuman temple. Tea lovers had tea in between. Sky was very clear from Hampi we saw Jupiter early morning. This temple is situated on a hill which has 600+ steps.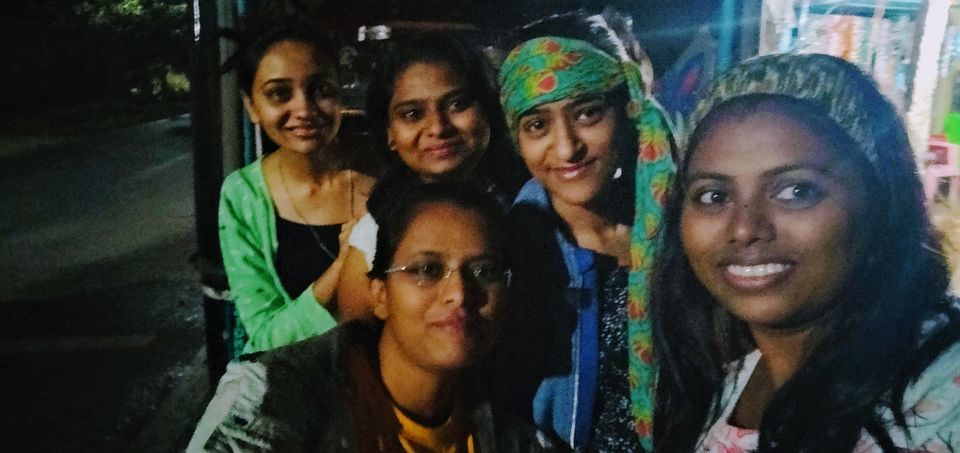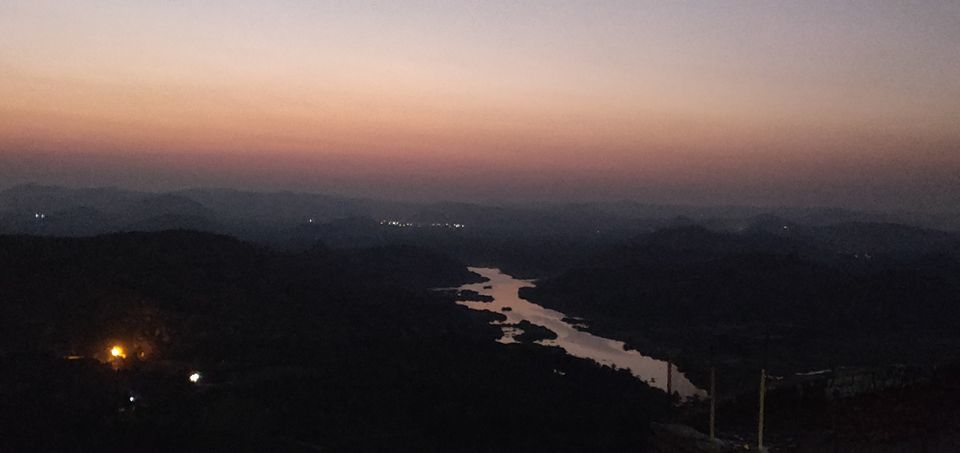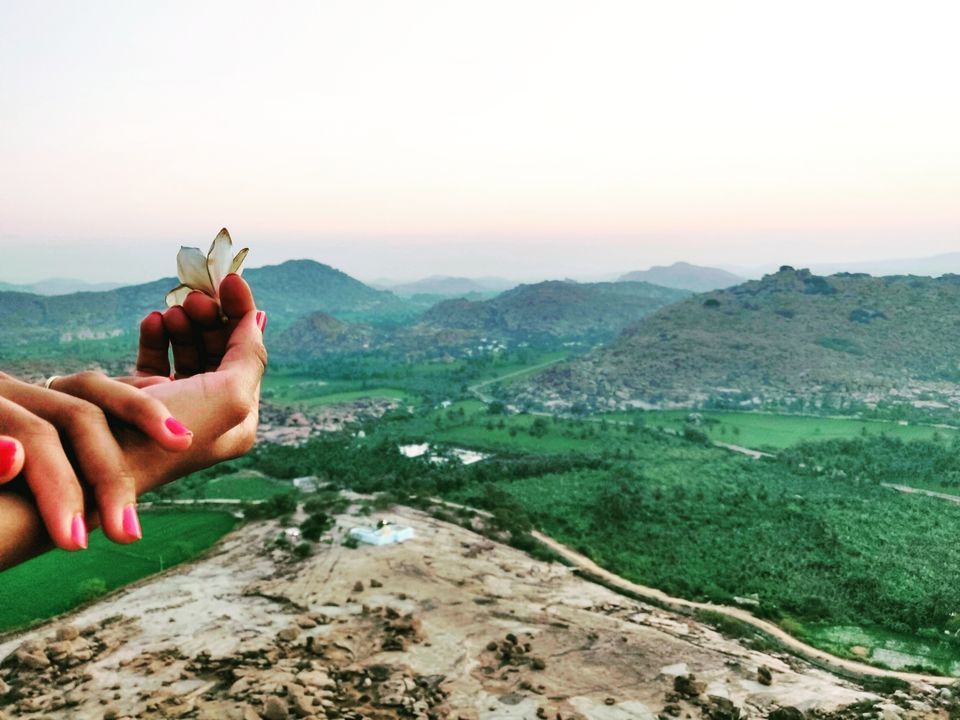 Hills in Hampi means pile of rocks which are really huge in size. We explored the hill that has beautiful view around.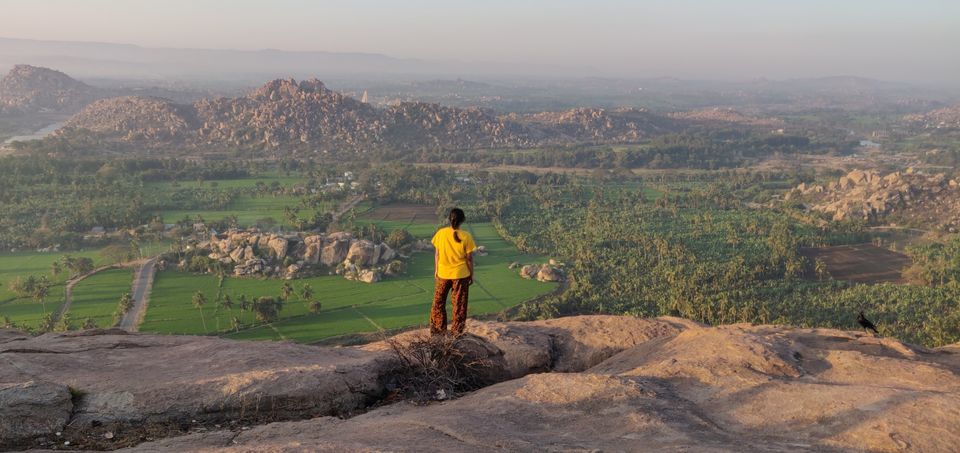 We visited Hanuman Temple, it is believed Anjani who was Hanuman's mother did tapasya on this hill, and Hanuman was born as a blessing from God Surya. I couldn't believe my eyes when I saw rock having 25 kg weight floating on water. It's the same rock which was used to build Ram setu, Mandir people brought it from Rameshwaram.
We came down from hill, and told our auto wale uncle to take us for some authentic breakfast. It was idali, mirchi wada and batata bhaji with tea, everything was cooked on chulha. Sunrise and breakfast, our day was great so far.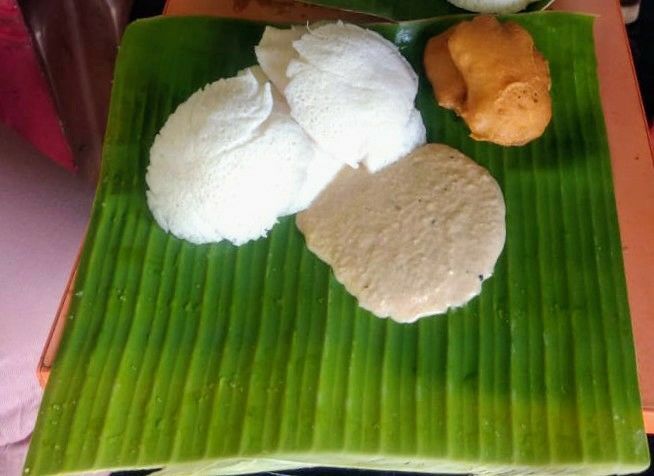 Other places we visited today were.
Chintamani temple:
Chintamani Temple is Lord Shiva Temple situated in Anegudi, Hampi. This temple is famous for it houses the spot from where Ram had aimed and shot his arrow to kill Baali during his fight with Sugreev.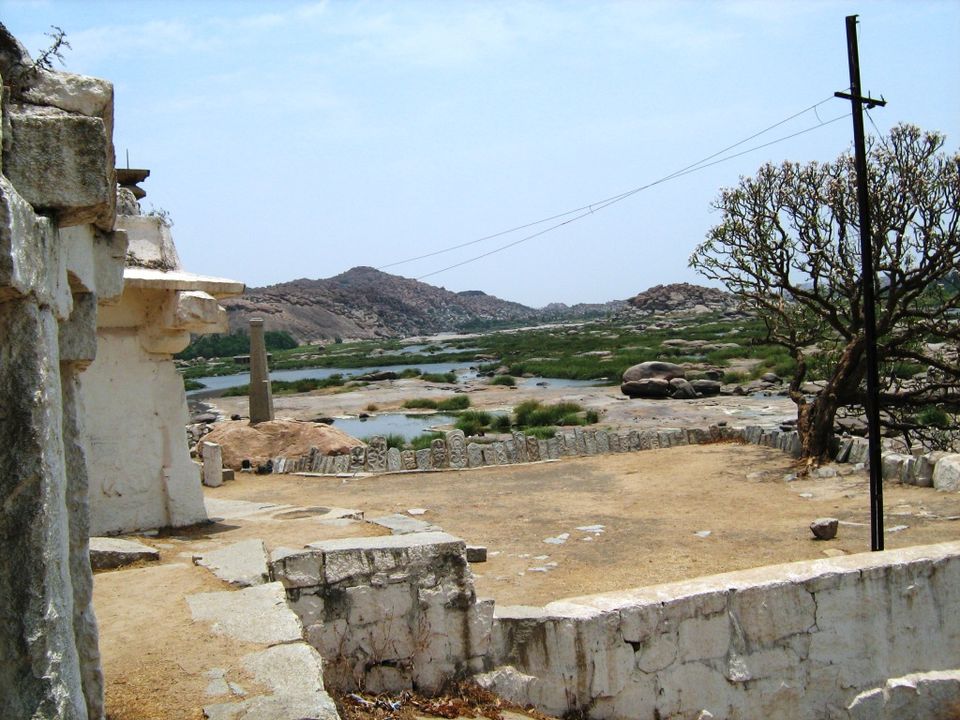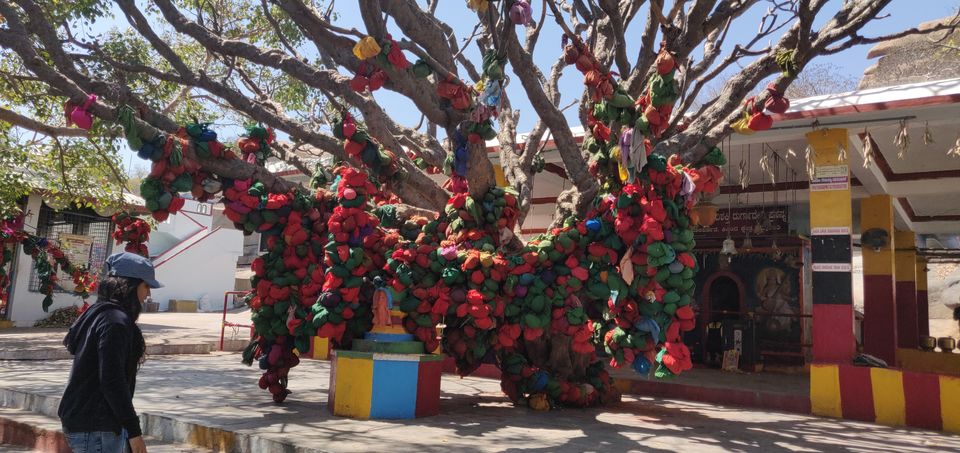 Near this temple there is the Vaali Cave which is the witness of another incident in Ramayana.
Shabari Gufa & Pampa Sarowar:
It is place mentioned in ramayana. here shabri gave berries to lord Rama. Lake and Caves of shabri.
Good place to visit on the way to Anjani parvat.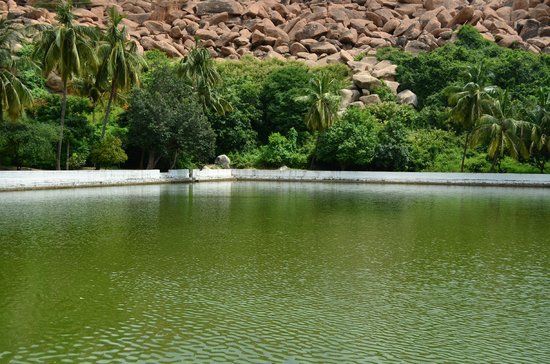 Sanapur Lake:
Plan a day well to spend sufficient time at this lake, and don't miss this ride.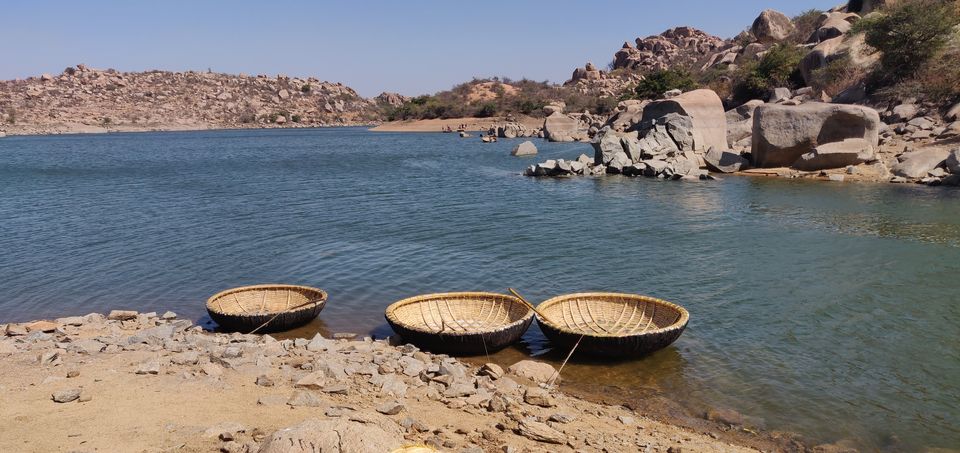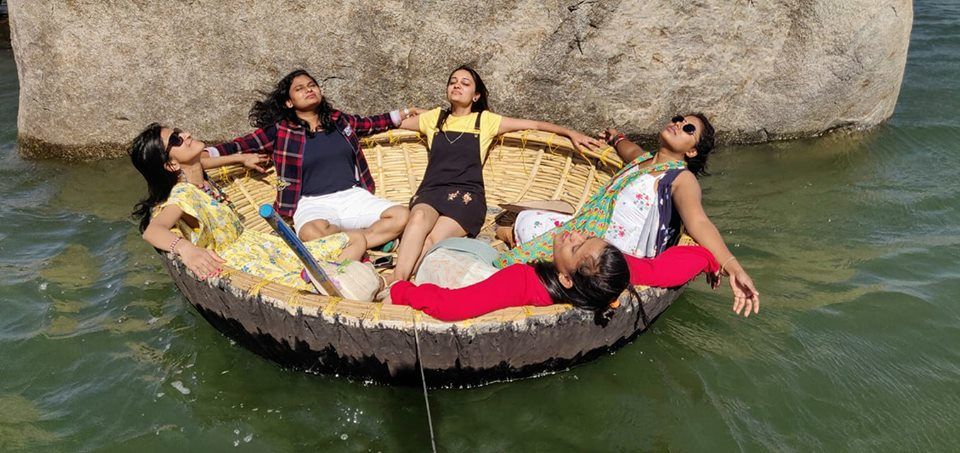 This was our last day in Hampi, we were tired from yesterday but I still didn't wanted to miss sunrise. There was a point right behind our hotel we went there to catch up with Sun. I did little yoga because I wanted to and also to compensate the efforts of carrying Yoga mat all the way from Pune. :D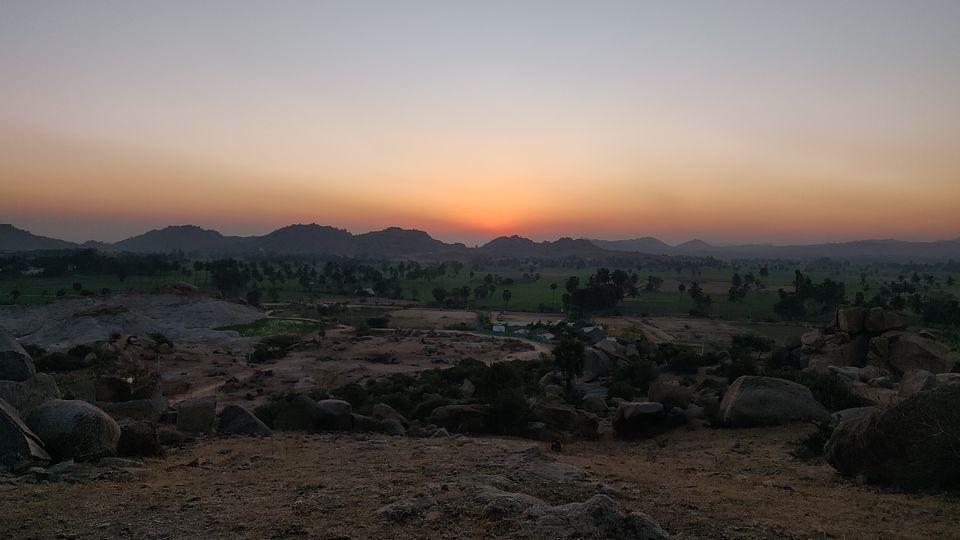 Virupapurgaddi, Hampi Island
When you are done with sight seeing and want to chill and do nothing. Go to Hampi Island's coolest cafes. Eat, drink, listen to the music which takes you to trance, feel the Hippie vibe.
We went to Laughing Buddha Cafe which has amazing view of River and hills and temples in Hampi in just on sight. I loved this place, food, music, interior (which was very artistic). It was totally "not South India" feeling.
Island? Yes. this place is surrounded by river so also called as Hampi Island or Hippie Island because most foreigners prefers to stay and spend time there. There is a small bridge which connects Hampi to this Island but in rainy season water flows above the bridge so Hampi Island becomes inaccessible in rainy season. Apart from that there are motor boats to reach to this Island.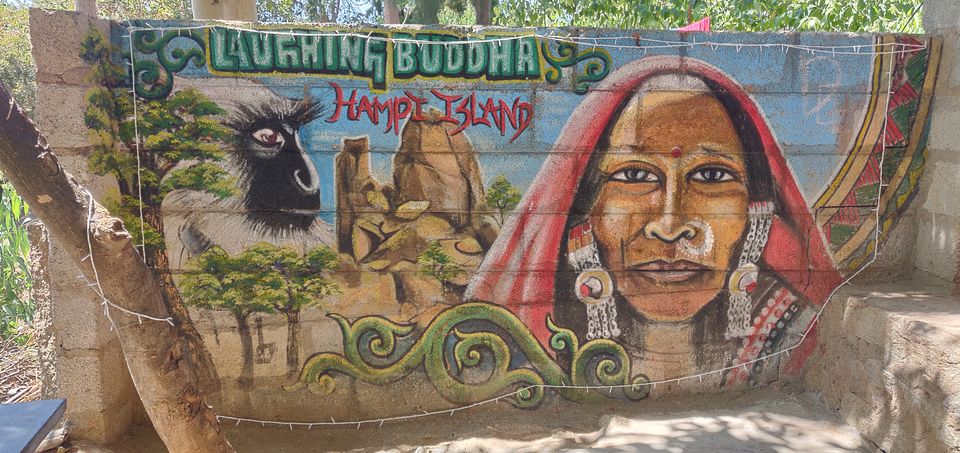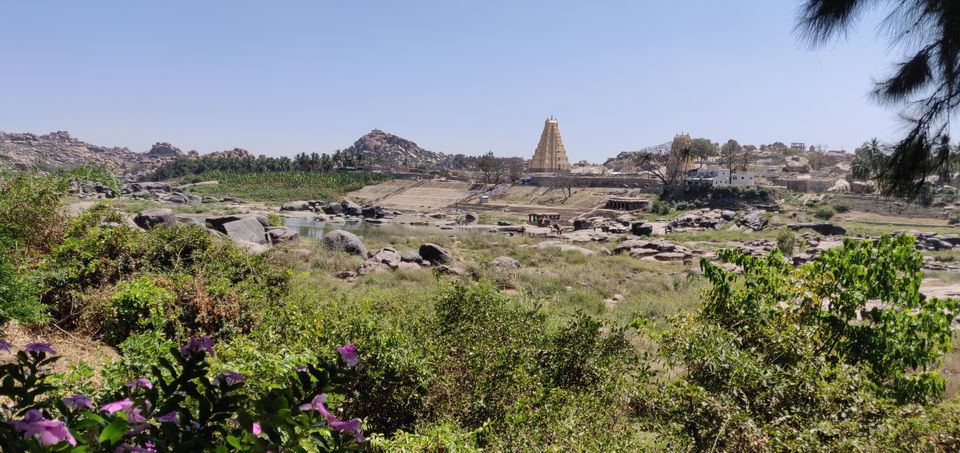 What is Hampi?
For those who thinks Hampi is just the ruins. My Answer to them is Hampi is history, culture, stories. Hampi is Travelling back in time. Hampi is birthplace of Hanumana and witness of many incidents in Ramayana. Hampi is one of the most beautiful sunrise and sunsets you'll ever see. Hampi is stunning view from Kishkinda. Hampi is boat ride in Tungabhadra River and Sanapur lake. Hampi is coolest cafes at Hampi island. It's the perfect place to lost yourself in nature. In other words, Hampi is a feeling. So just go and feel it.