Say Cambodia and the first thing that comes to your mind would be the architecturally brilliant Angkor Wat complex. The beautifully planned symmetrical complexes of the UNESCO World Heritage Site will fill you with awe, and the intricate carvings will make you want to applaud the artistic genius of its creators. But there's much more to Cambodia than just the Angkor Wat, and that's why I decided to start our journey from Phnom Penh, the capital city.
The planning phase
I wanted my first ever trip abroad to be to a place that was culturally rich, and Cambodia was a great option. But I didn't want to be one of those tourists who'd go to a country to just tick off places on their wishlist. I wanted to be that traveller who'd experience a country for what it has to offer. So, I'd decided that I'd enter Cambodia through Siem Reap (because flights to SR from Chennai were cheaper), and head straight to Phnom Penh. Kampot, Sihanoukville, Kep, Battambang and Koh Rong were also part of my itinerary, and my experiences there is a story for another day.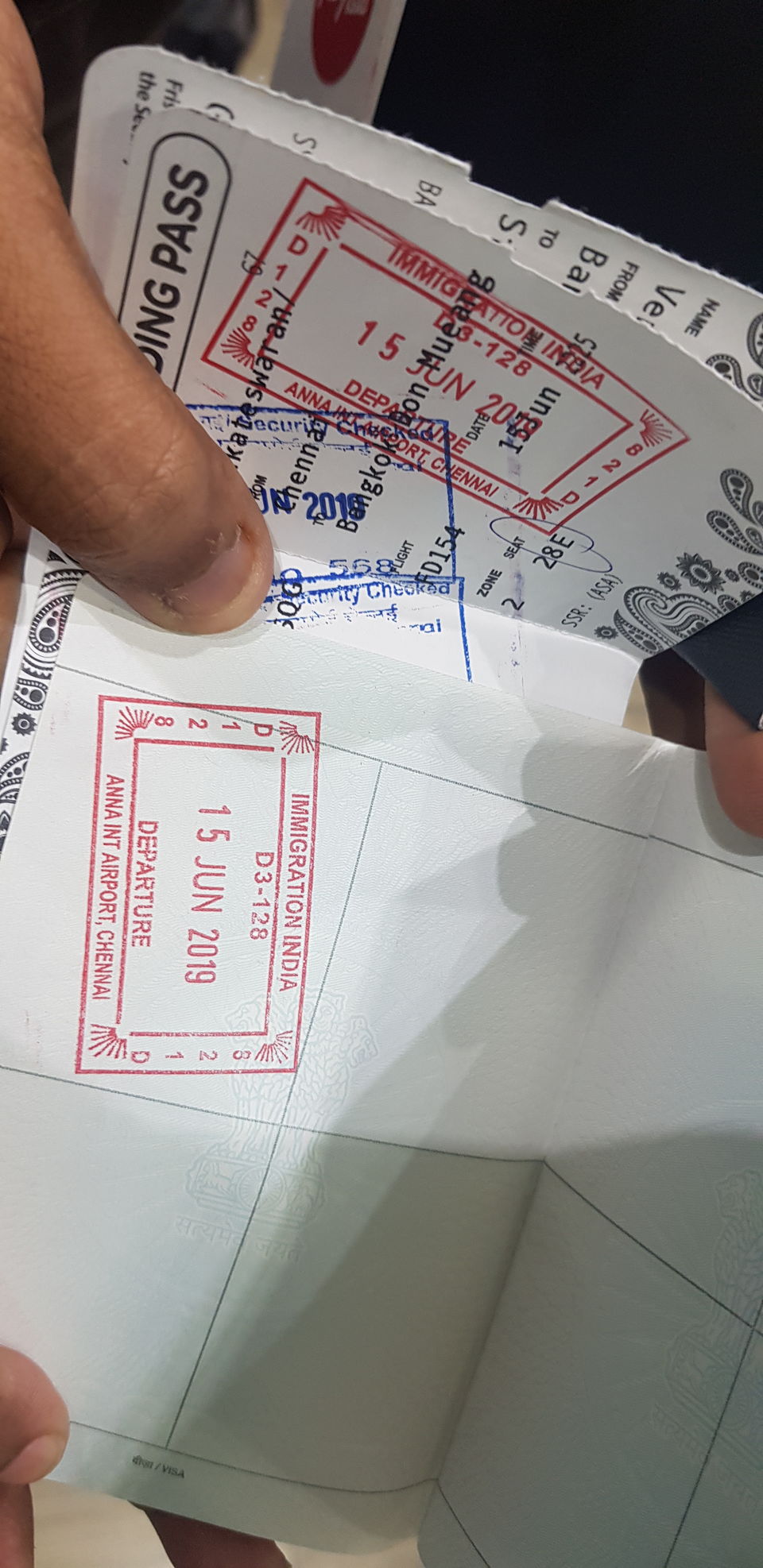 This vacation was important for me in many ways – it was the first time I was stepping out of India, and it was also the first time that my best friends and I were going on a proper trip (no, drives to Pondicherry from Chennai don't count). While those two (who happen to be a couple) had left three days in advance, my husband (who is my best friend as well) and I prepped to leave on a pleasant Friday night.
The city of Brahma's Faces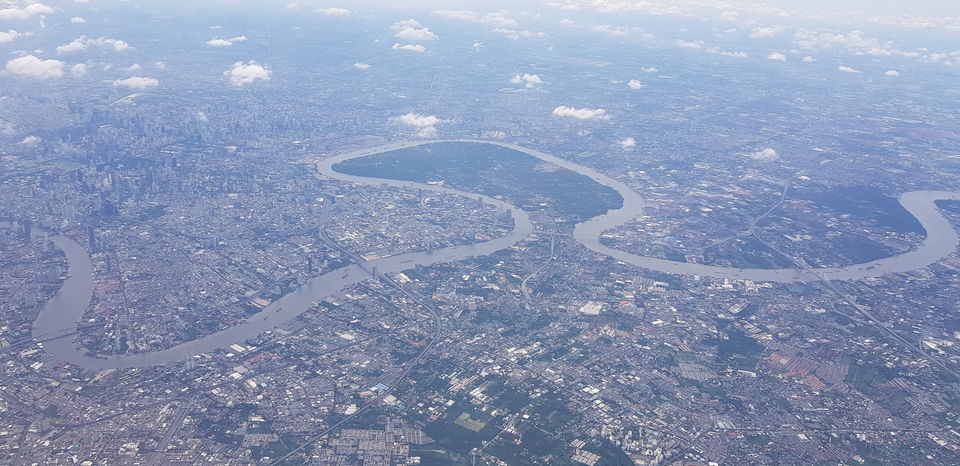 Three flights and 15 hours later, we landed in Phnom Penh. Because we didn't have check-in baggage, we quickly exited the airport and got into a tuk tuk to reach our guest house, The Artist. Most of the guesthouses in Cambodia don't have lift facilities, and we had to climb four flights of staircases to reach our four-bed room, where our friends had already staked their claim. After freshening up, we stepped out into the city, all excited to experience the Cambodian way of life.
Phnom Penh was formerly called Krong Chaktomuk Serimongkul, and it loosely translates to the city of Brahma's Face. The name came about after Lady Penh, a rich widow, found four Buddha statues, and one of Vishnu, floating down the river there. The wat (temple) where the statues are housed is a major tourist attraction today.
One of the striking features of the city is its well-laid roads. While the cityscape is modernist in approach, traces of its rich history are still visible in the form of architectural designs on roofs and walls of houses. We made our way to the night market even as we admired the traditional symbols like spires and pagodas on buildings.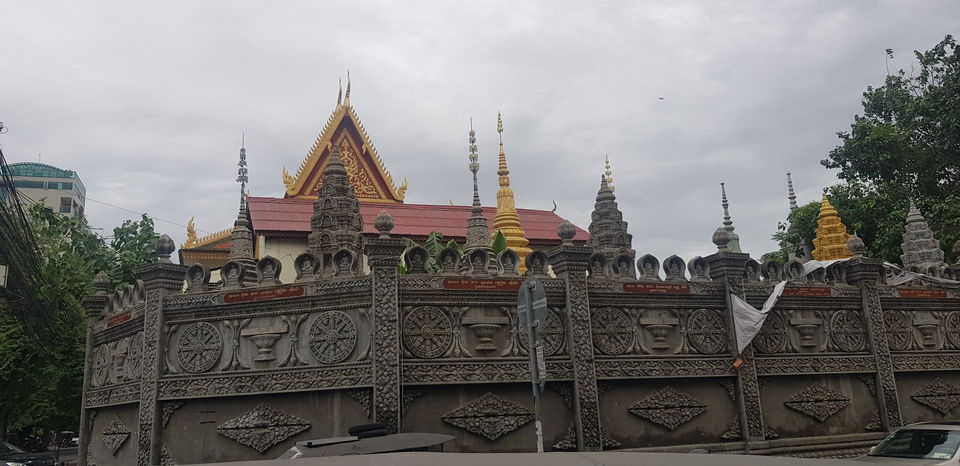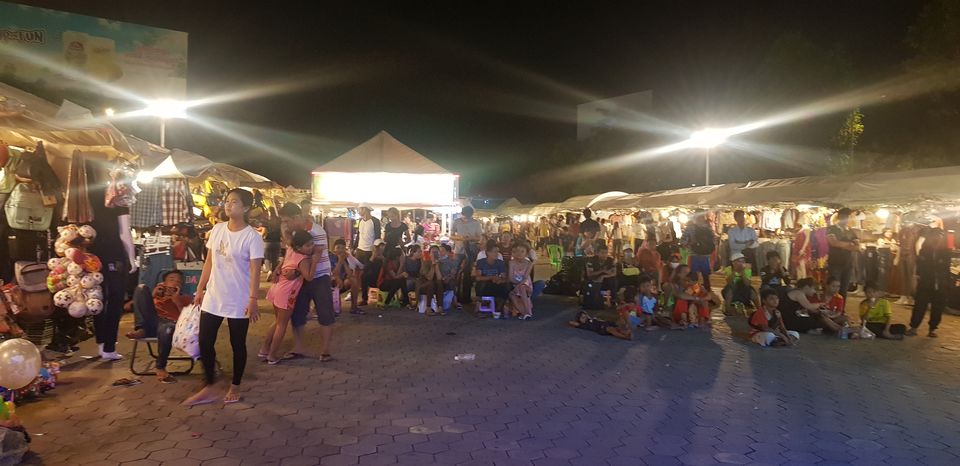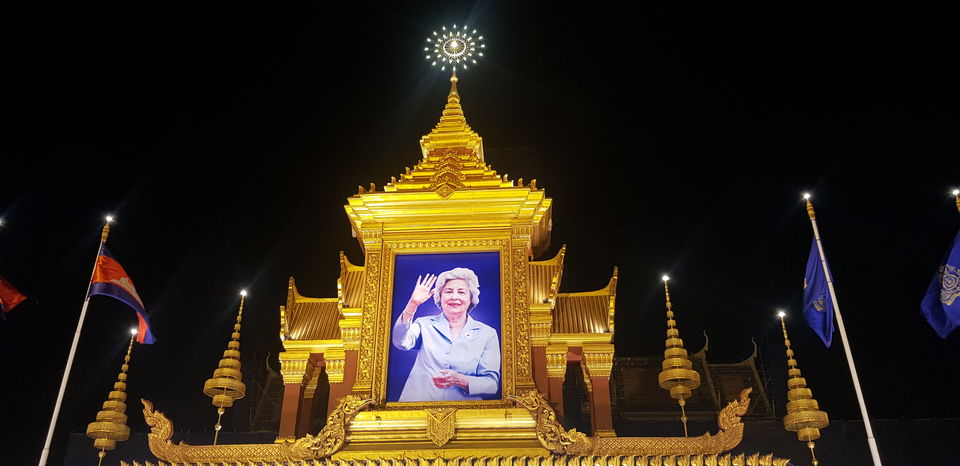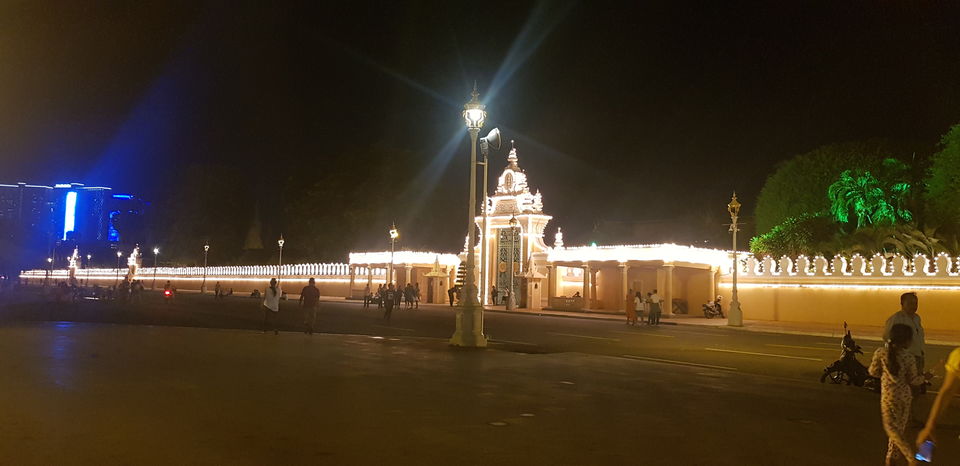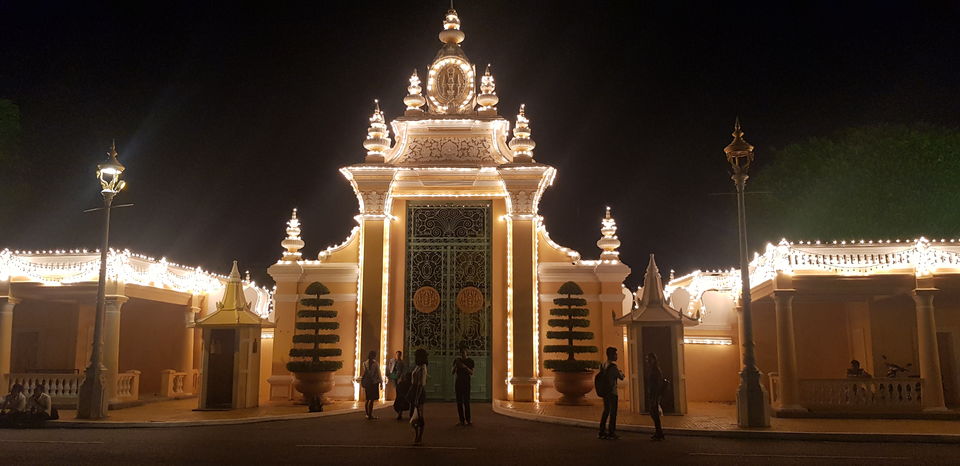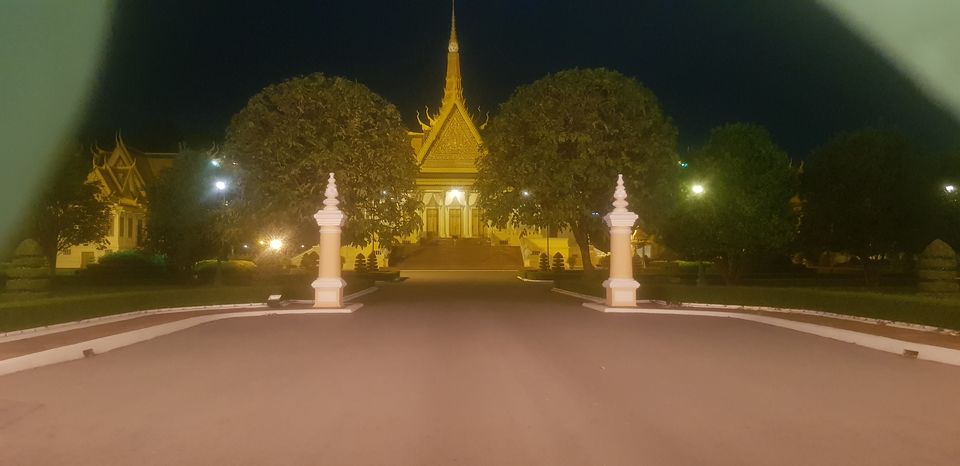 A mela of clothes and especially food, the night market is a place where people get together to shop, eat and enjoy some quirky performances put up by the locals. We took a stroll along the water front and headed to Central Market for a quick dinner. Our day ended with watching the beautifully lit royal palace. We didn't want to exhaust ourselves on Day One because Day Two would take us to the place that we really wanted to see – one of the biggest sites of Khmer Rouge.
The Killing Fields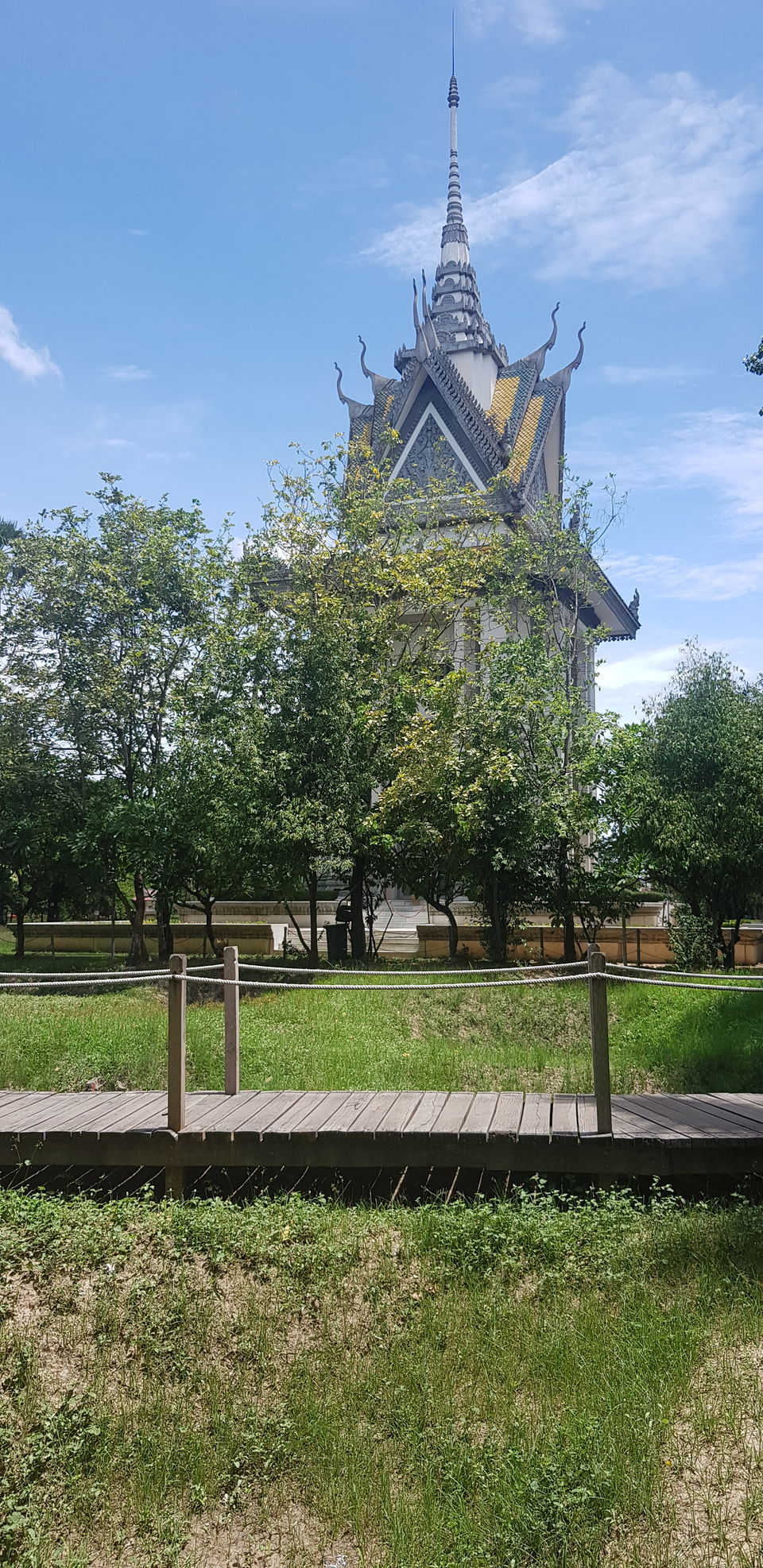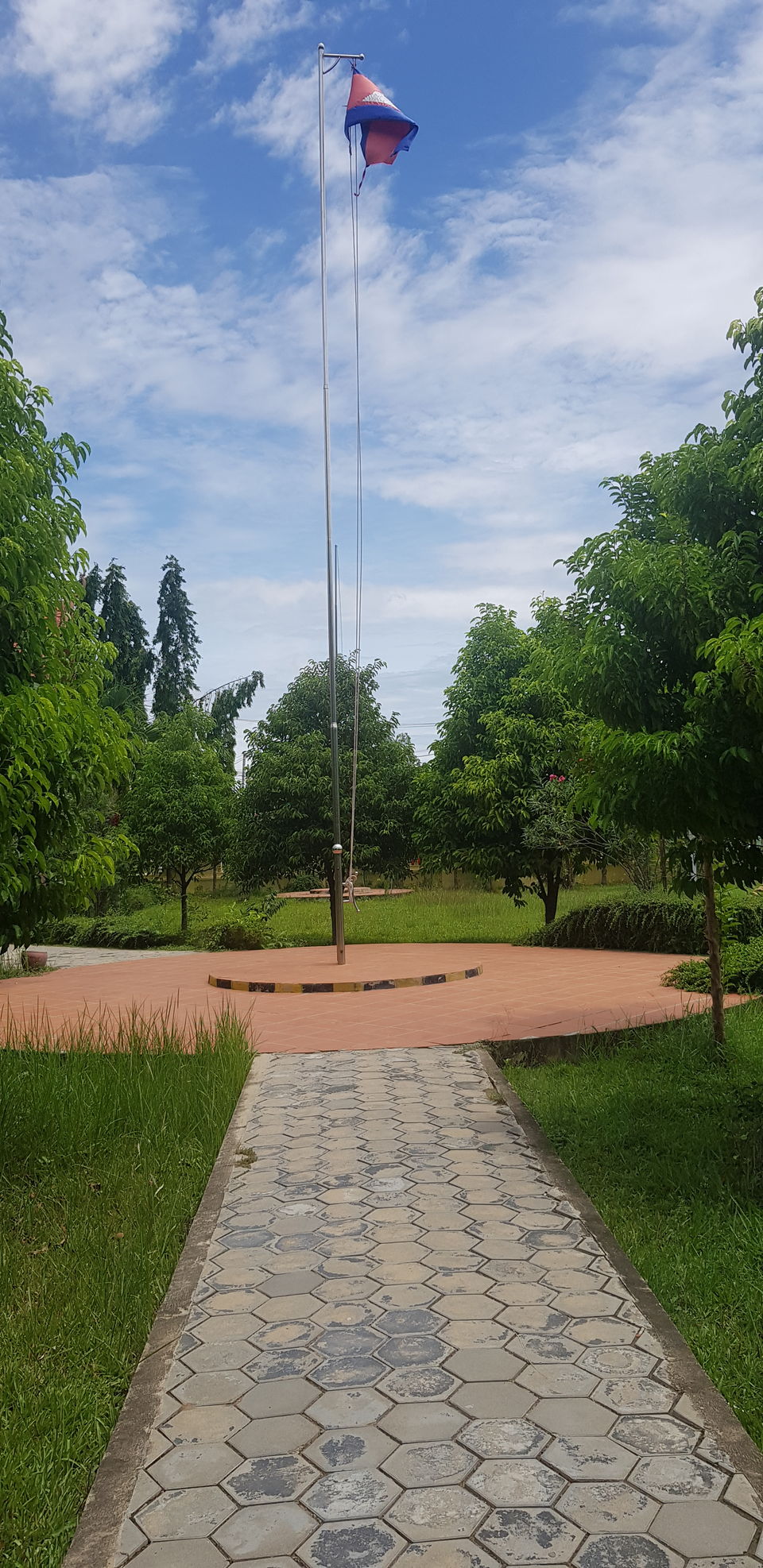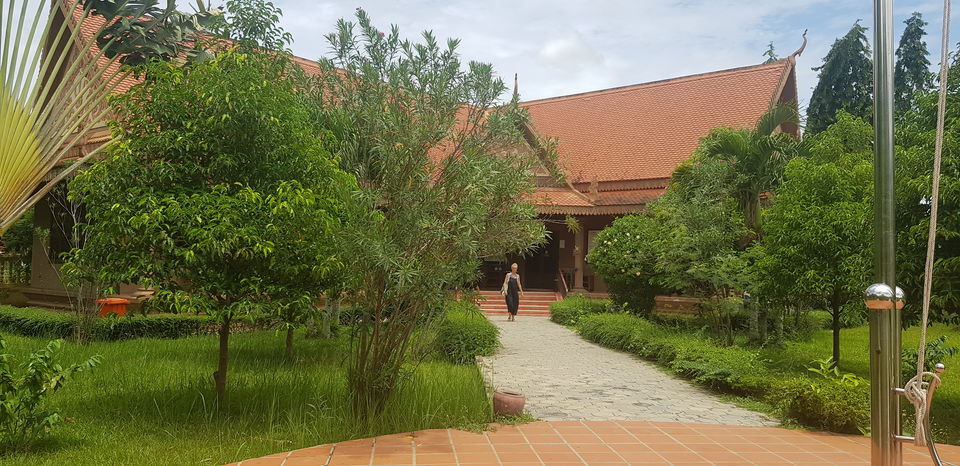 It might be the city of Brahma's faces, but Phnom Penh has witnessed large-scale death and destruction when millions of Cambodians were executed in what can be termed the worst example of ethnic cleansing. Between 1975 and 1979, Pol Pot-led Khmer Rouge regime ruled Cambodia and lured people to come with his soldiers to a better place by promising them peace and a happier tomorrow. The locals had experienced the after-effect of the civil war, and had heard horrific tales of the battle. Unsuspectingly, they got into cramped trucks and journeyed. But their hope came crashing down the minute they reached their destination. The people – young, old, men, women, children alike – were pushed into concentration-like camps and forced to work on farm lands in deplorable conditions.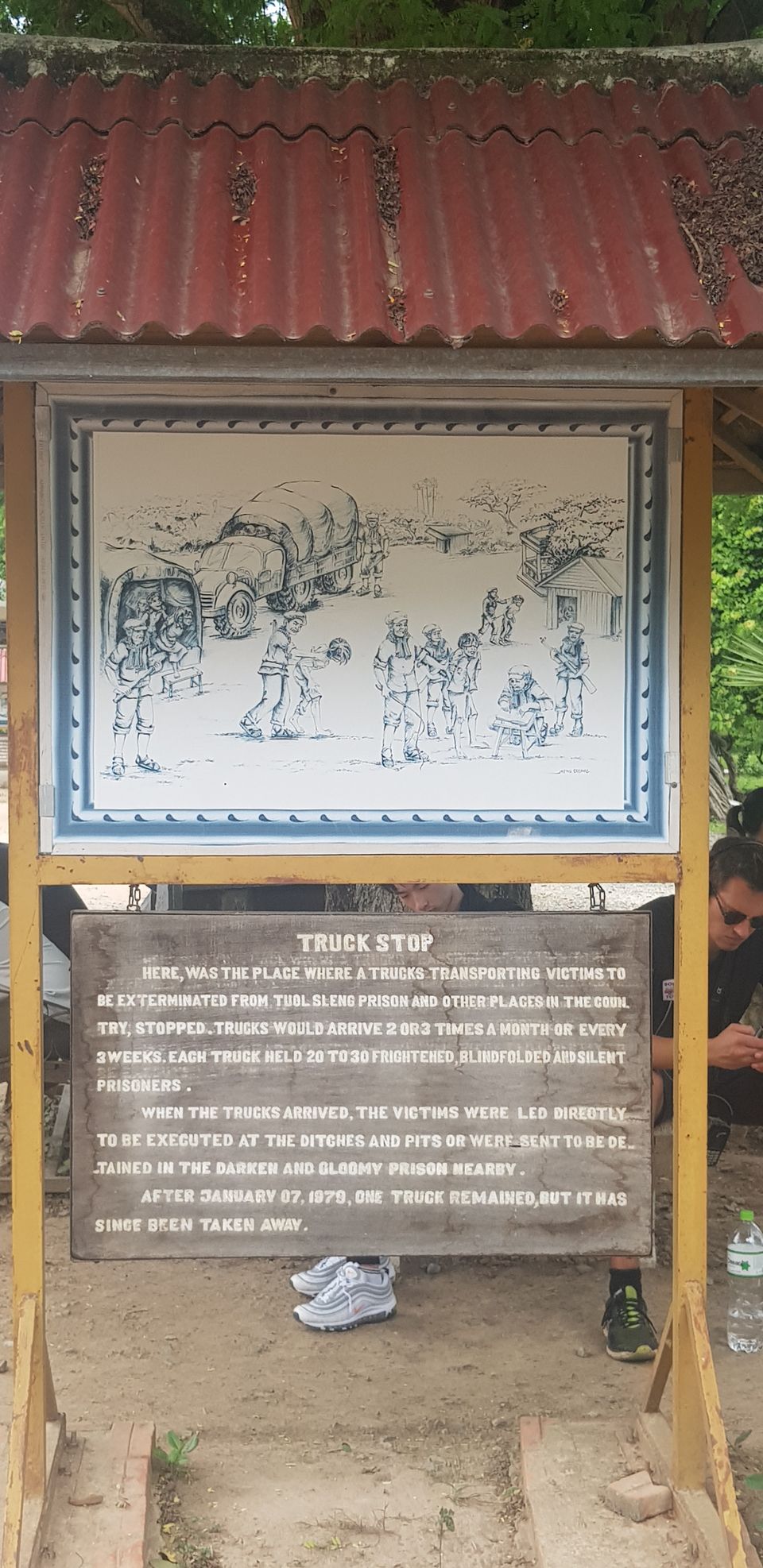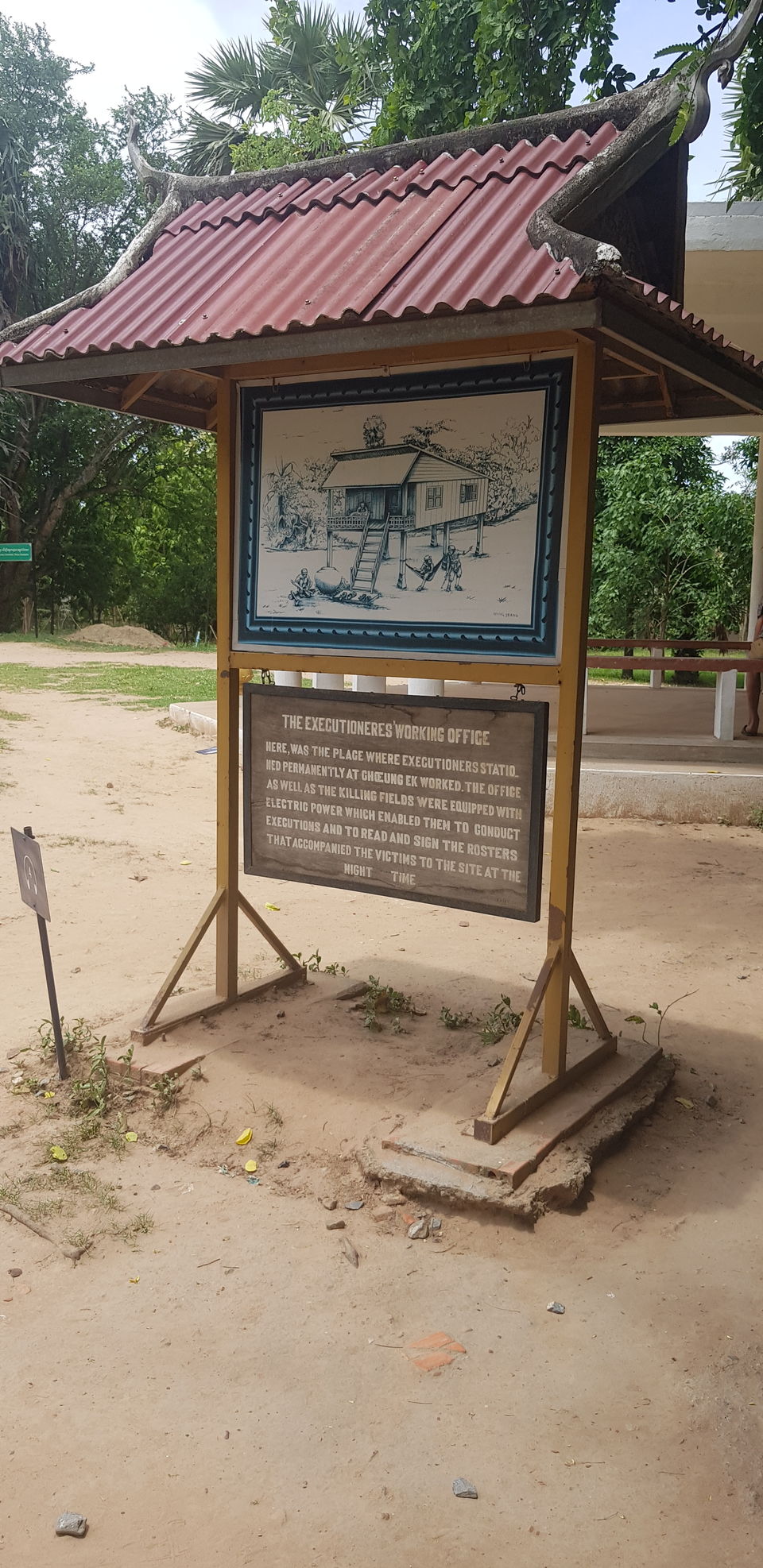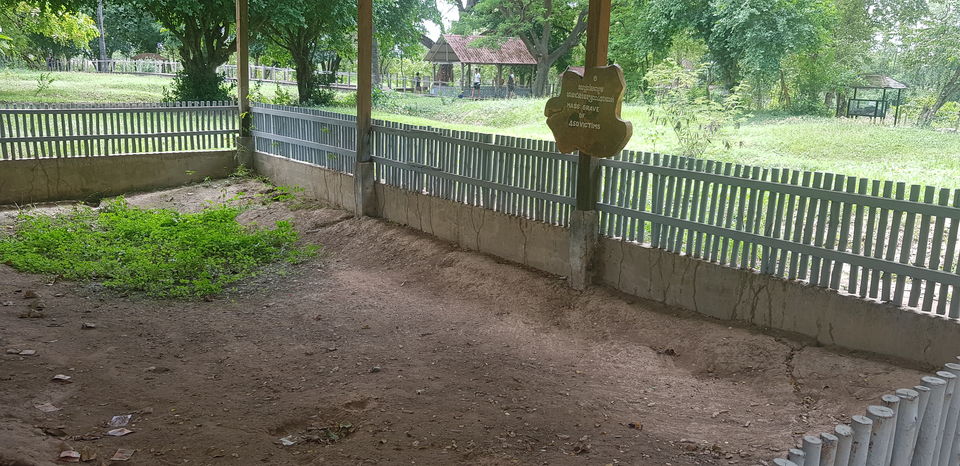 Pol Pot wanted to create an agrarian society, and for that, he had to get rid of the present society. His men used barbarian techniques to kill people – heads were smashed, poisonous liquid were used and even babies were thrown at trees till they bled to death. The lifeless bodies lay strewn on the land. For many years. Till Vietnam and activists brought the world's attention on the nightmare that was taking place inside Cambodia.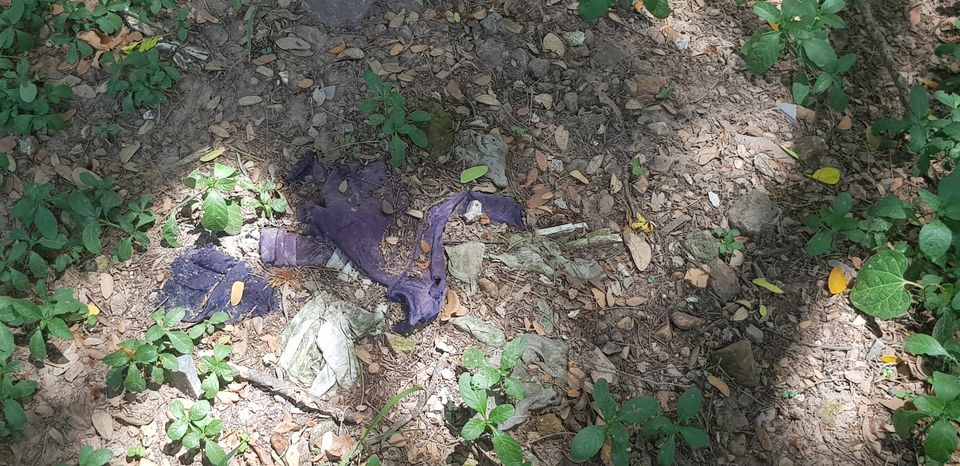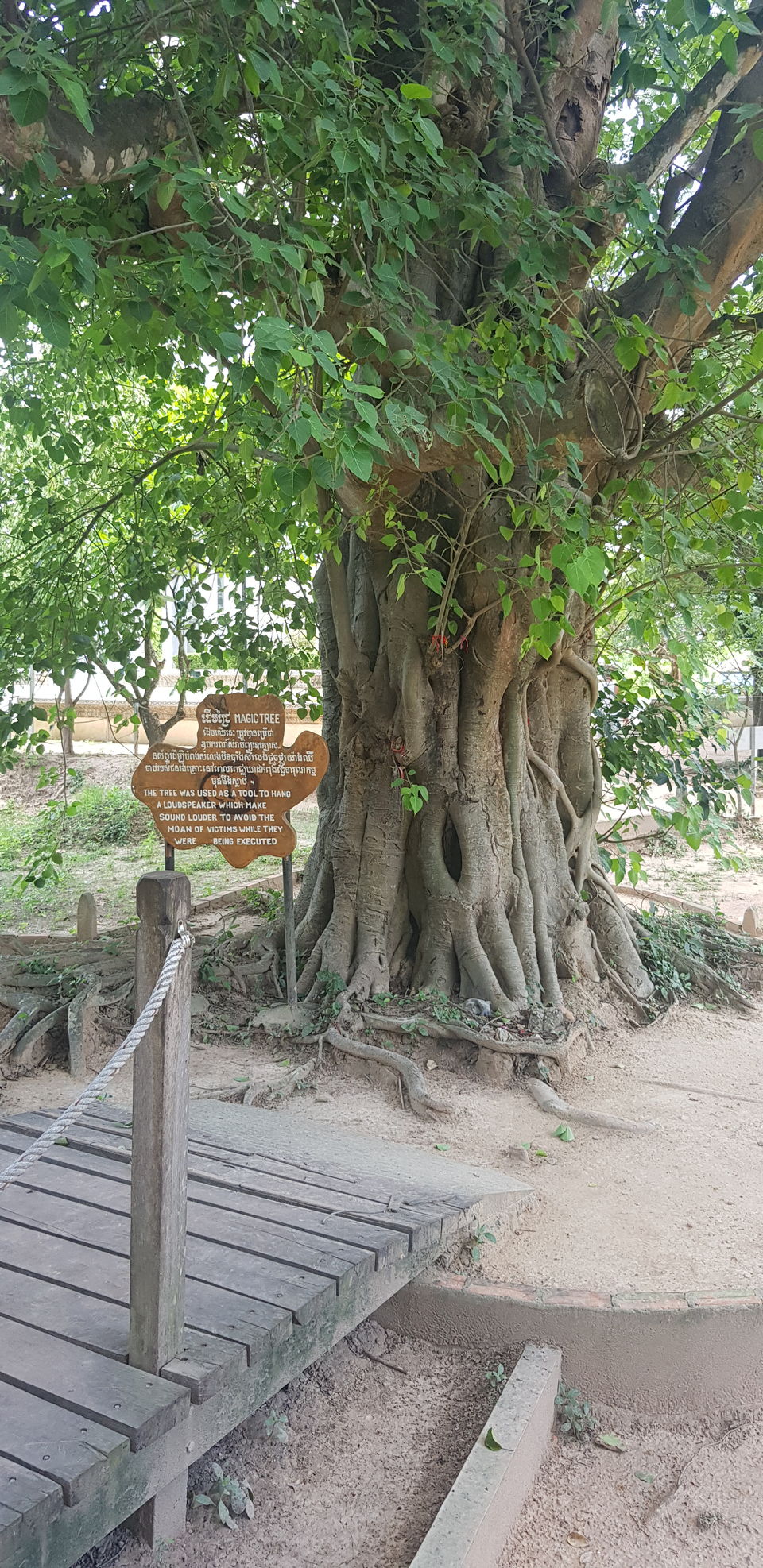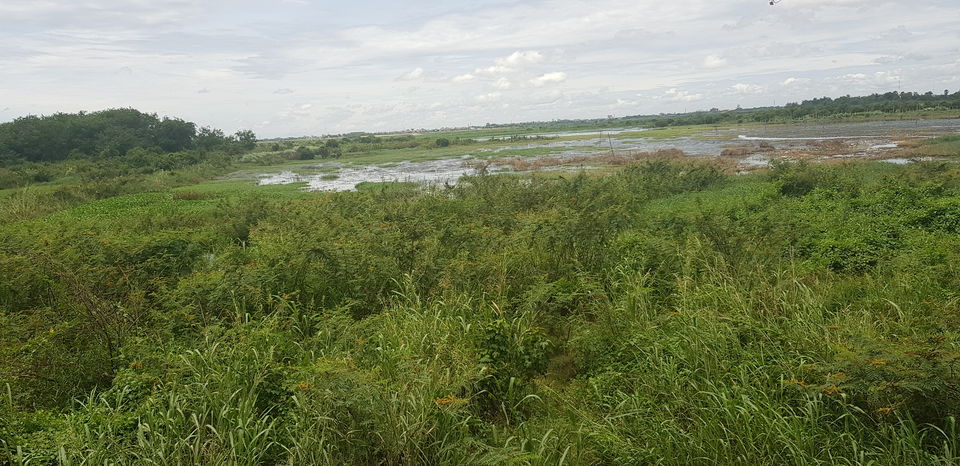 There were millions of deaths across the country, and hardly few survived. And those who did survive are yet to get over the psychological ramifications. Among the many killing fields spread across Cambodia is Choeung Ek, one of biggest in the country.
A memorial for the wandering souls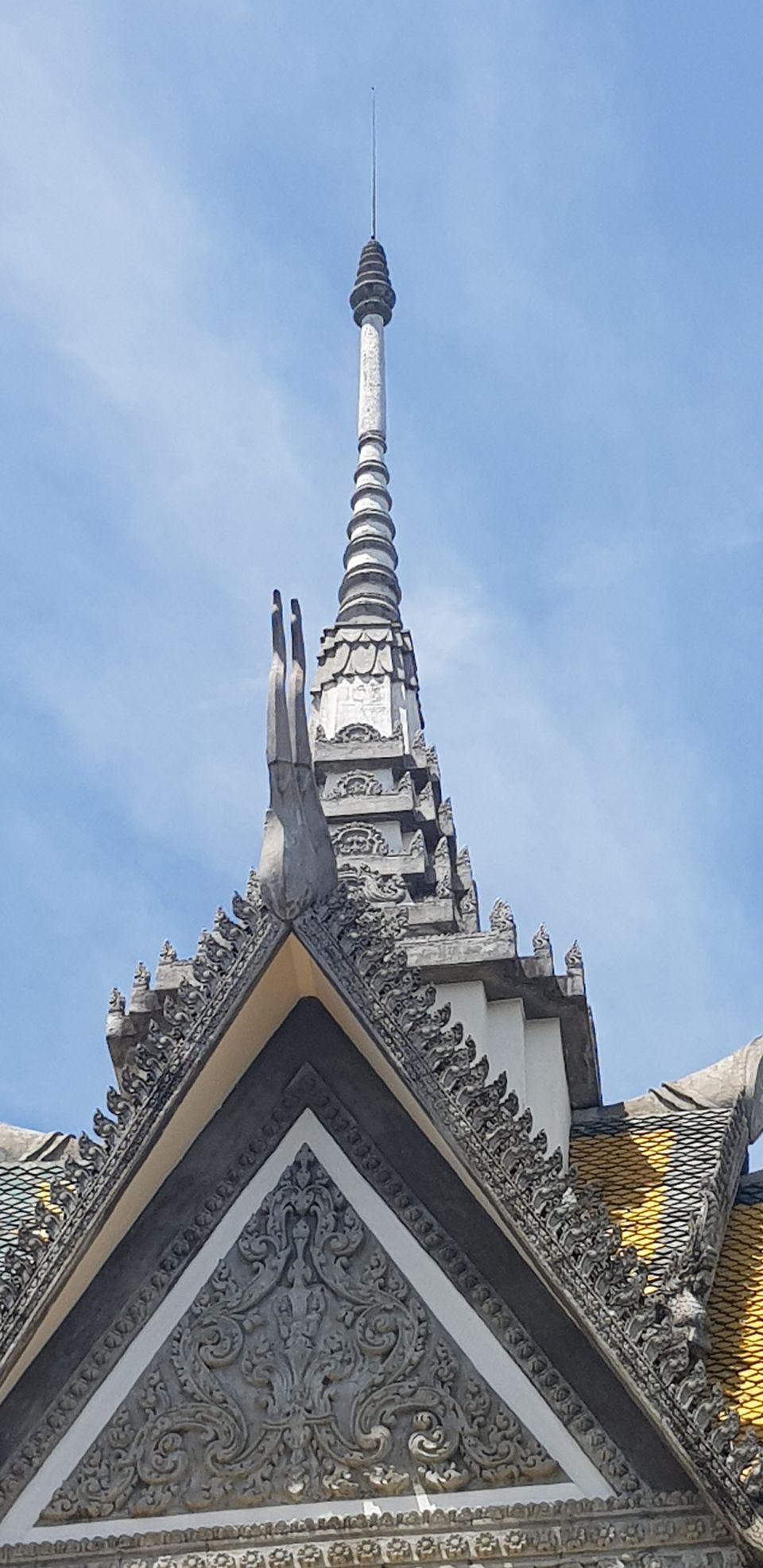 Choeung Ek lies roughly 17 km away from the capital city. We took a tuk tuk from the guesthouse, and he charged us $20 up and down. The entry tickets to the memorial cost us $6 per person, and each of us got an audio guide as part of the ticket, with multiple languages to choose from. The place is open on all days, from 7.30AM to 5.30PM.
We reached a little after 9AM, bought our tickets and spent the next three hours being taken through the history of this killing field, in the voices of men who had survived the Rouge, kids who escaped unhurt and women who had to endure physical and sexual torture. Every spot in the vast field were demarcated and a wooden board gave us information on what happened there.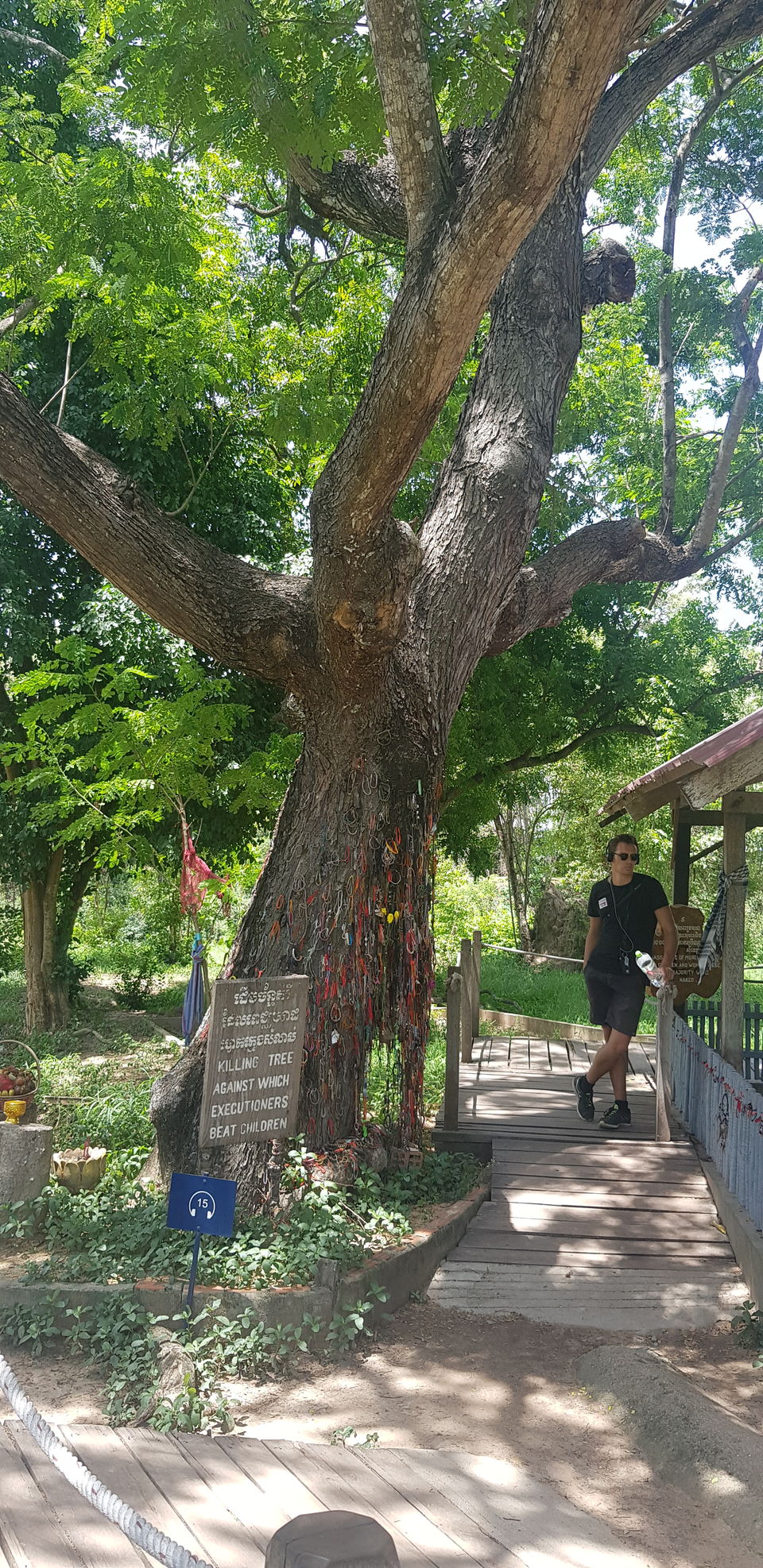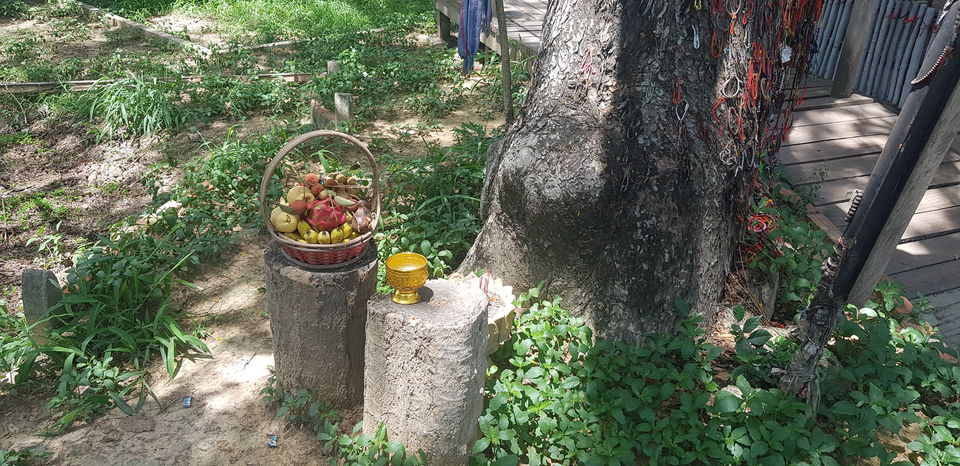 We walked around, aghast at the apathy the Rouge had for its own people, and feeling a sense of solidarity for those who were his victims. Our walk ended at the memorial stupa, which houses the shattered skulls and battered bones that were exhumed from the site.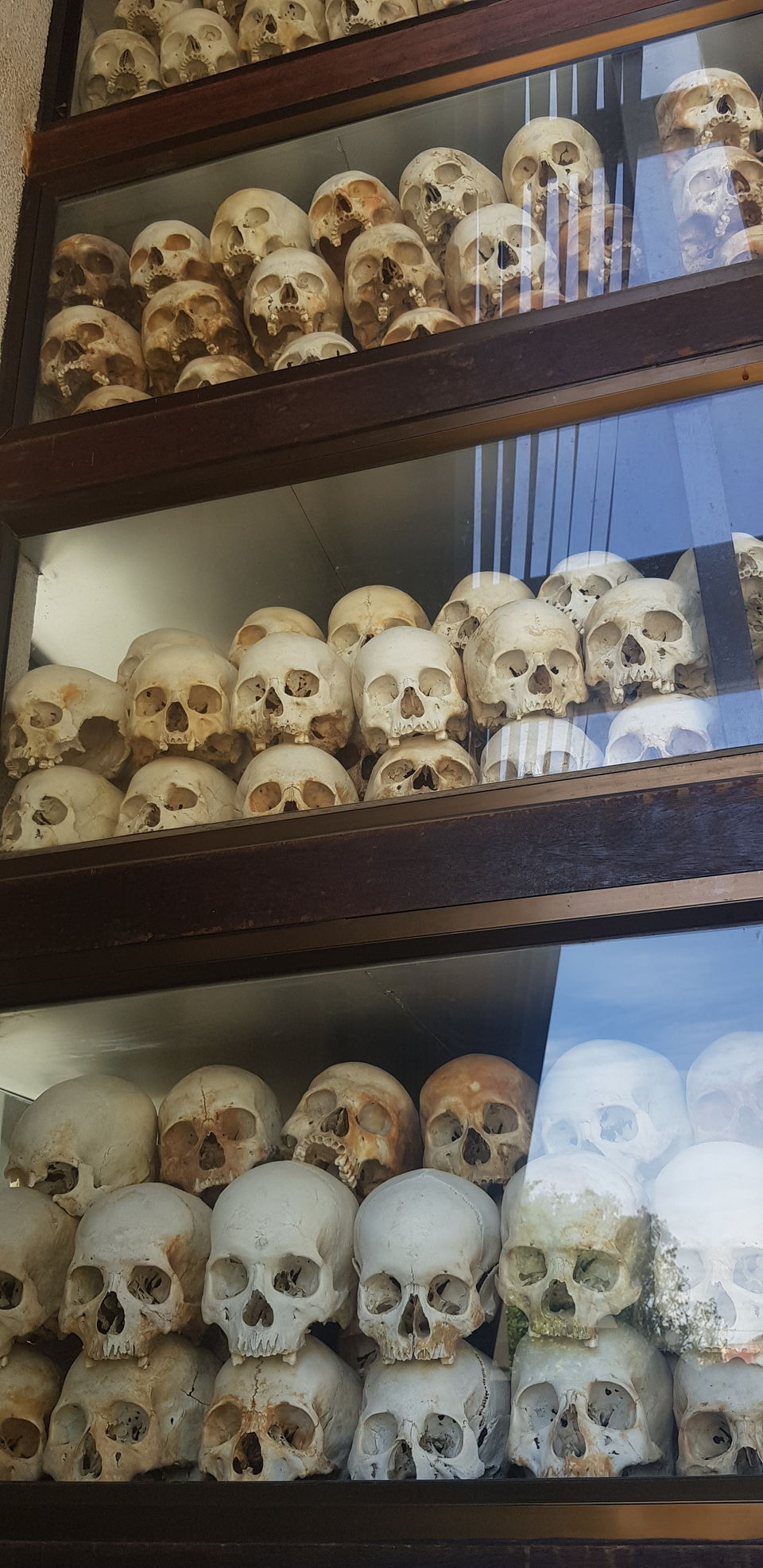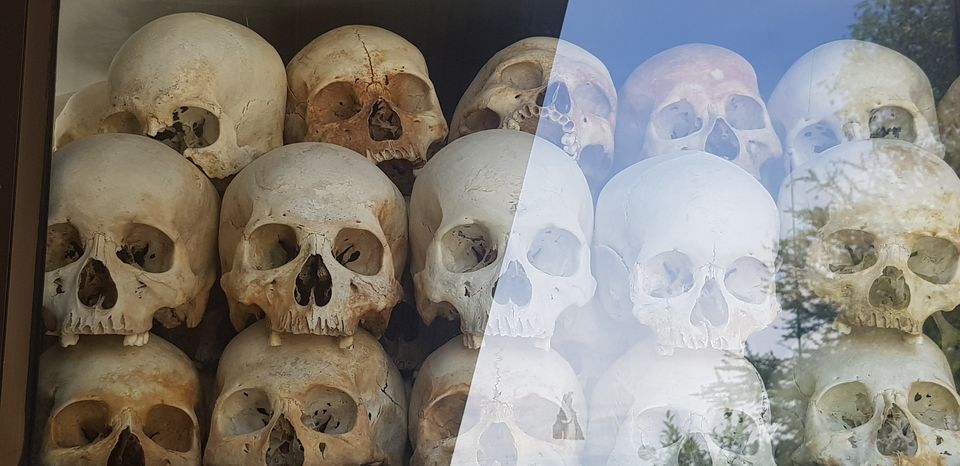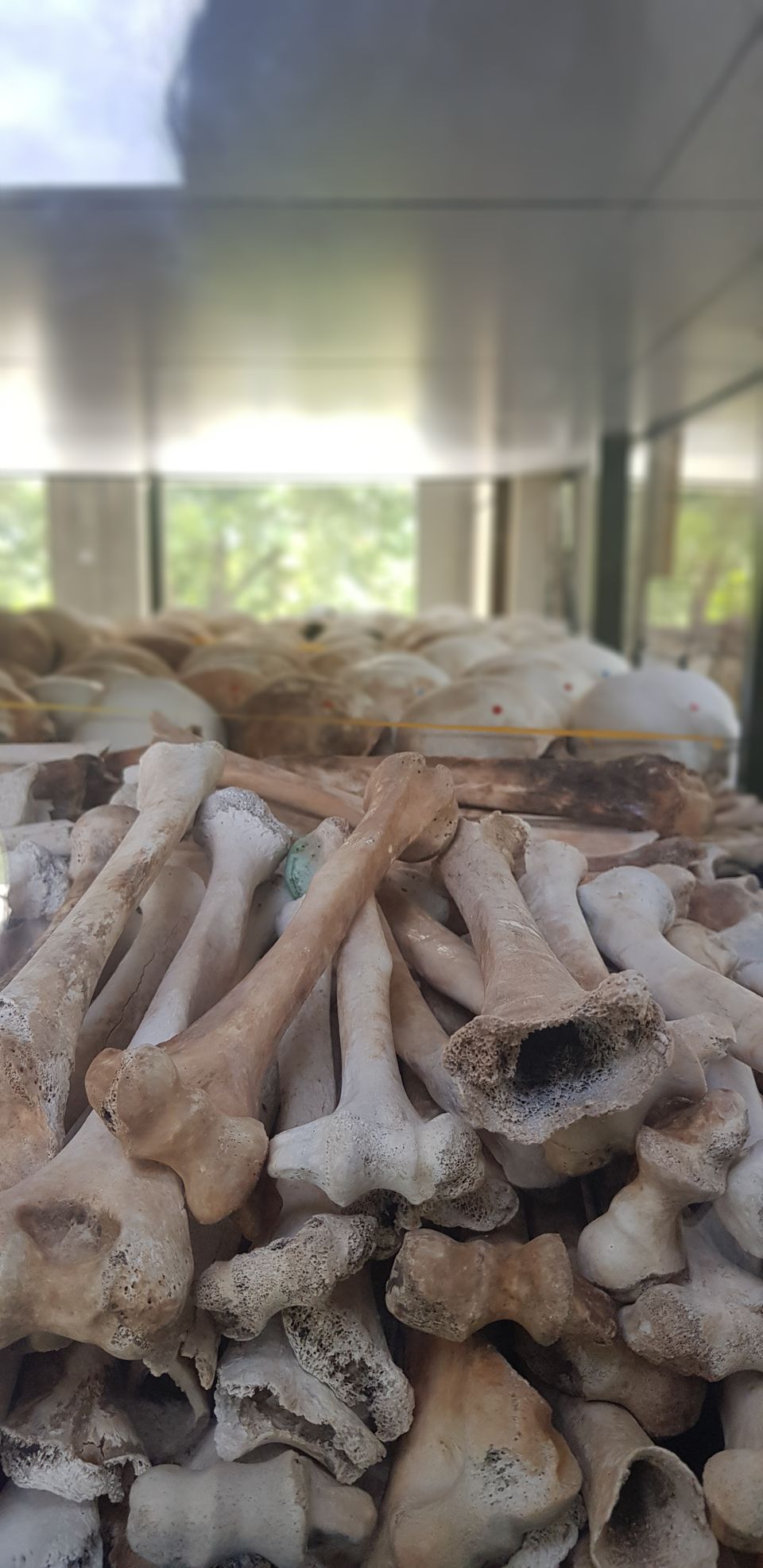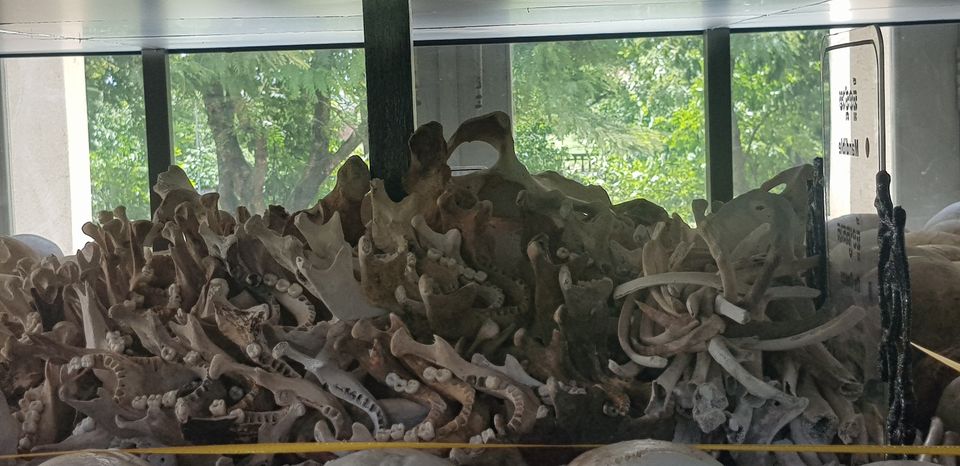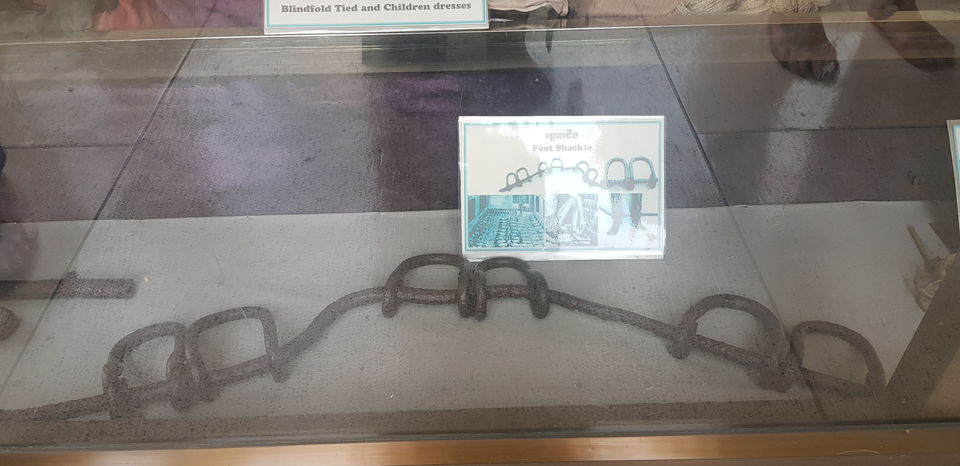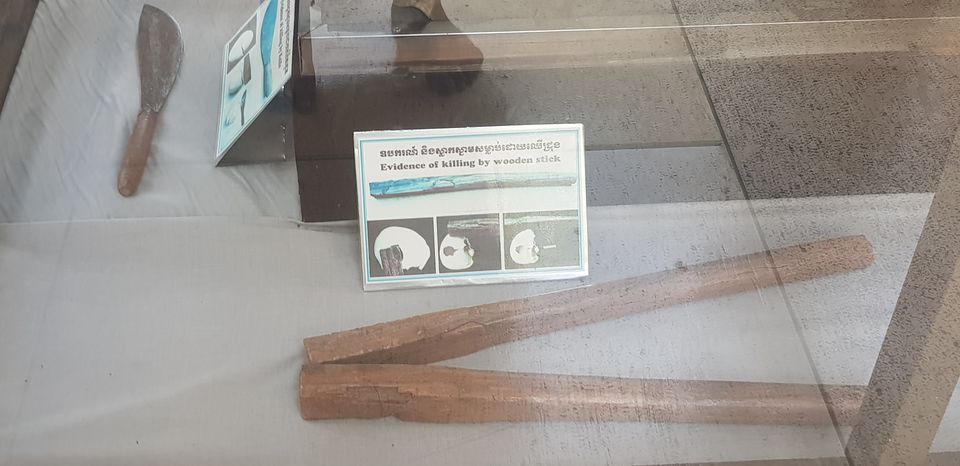 We noted that despite the underlying horror, the atmosphere at the stupa was calming, with the trademark incense filling the air. There's a museum that houses pictures of the Khmer Rouge rulers and a short documentary is also played throughout the day.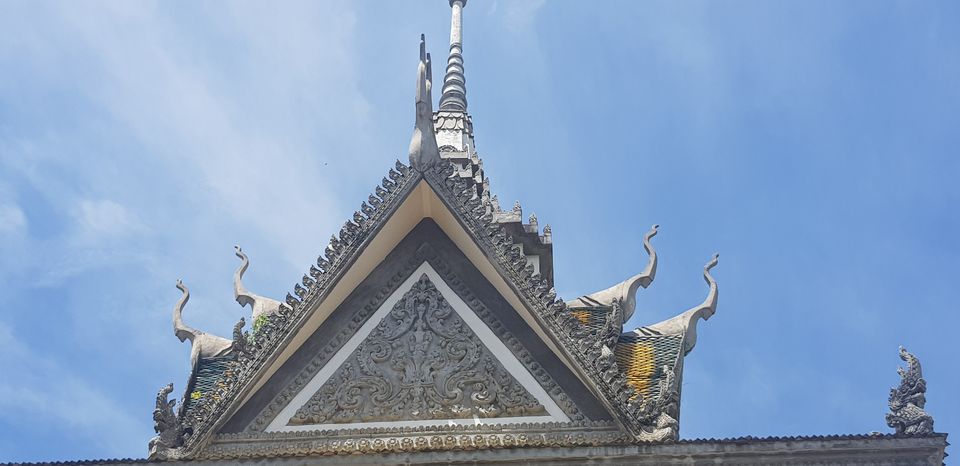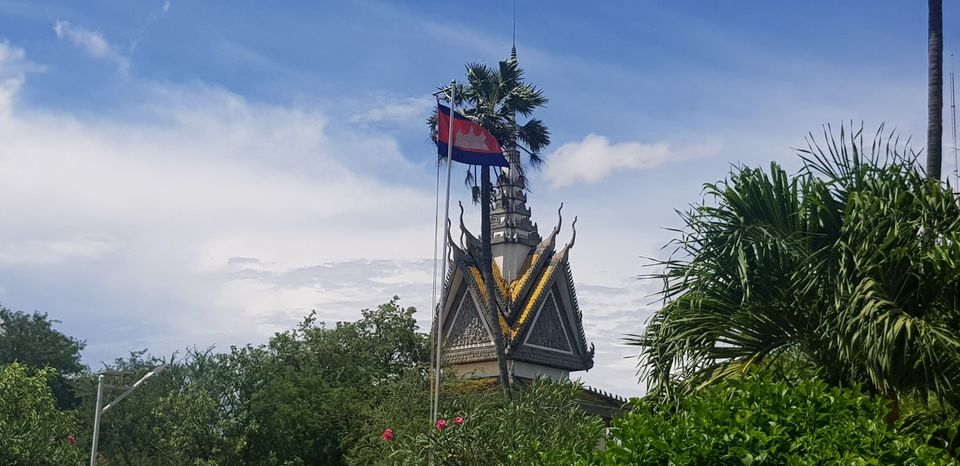 Visiting Choeung Ek might not be your ideal idea of spending a day of your vacation, but it's highly recommended if you want to truly understand Cambodia as a country, and appreciate its people and culture.
Remember …
To dress suitably; avoid exposing shoulders and thighs.
To remove hats and maintain decorum as a mark of respect to the deceased.
To not touch bones, pieces of clothes and other remains on the land.
Listen to all the chapters in the audio guide if you want to truly understand Khmer Rouge.
There are a few stalls at the entrance of the memorial, but avoid taking food inside.