Exploring the Life Underwater
It's time to take your love for adventure to the next level. At Konkan, we bring you a once in a lifetime opportunity to dive under the blue waters and live your travel dreams.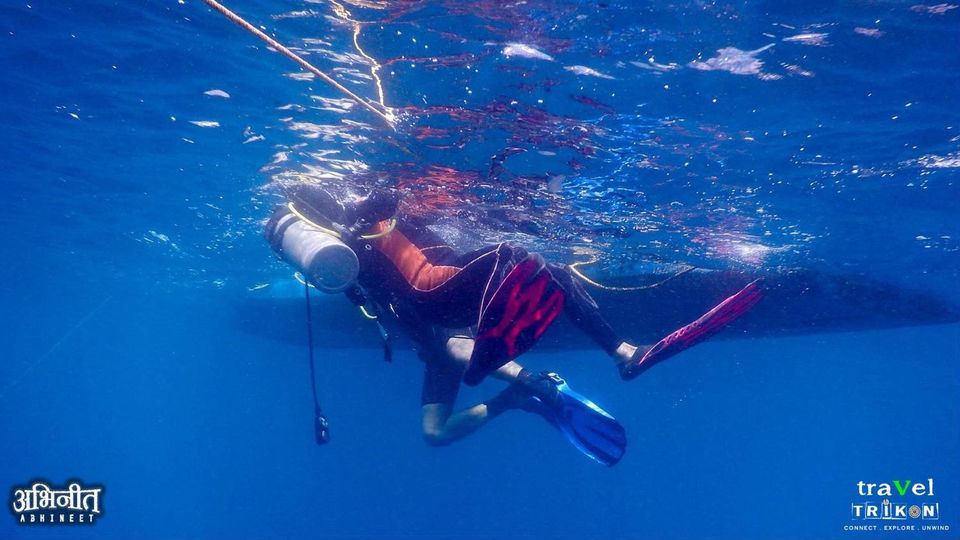 About Scuba Diving Adventure
Scuba Diving is probably the only way to witness life that exists under the sea beds. This activity is a fun way to explore the magical underwater world and get hypnotized by the beauty of it. Just be there and get close to these little creatures. You'll be harnessed with all the high quality gears and instructed by trained instructors and specialists throughout the activity.
Explore Marine Life – As you are decked up with all the gears, you'll be able to go deep inside the sea and experience the living and existence of the marine life that exists far beneath. Time spent under the water, would probably be the best experience ever. Touching those little fishes and seeing them right in front of you is indeed a chance you shouldn't miss. Not to forget, the coral reefs are package full of surprises!!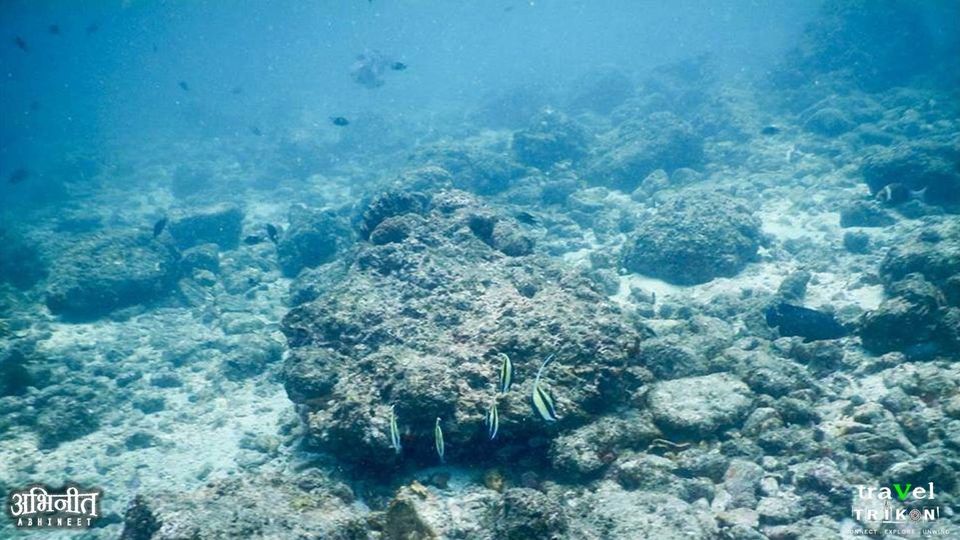 Equipment and Safety – The best part is without undergoing a training course you can perform this activity under the vigilance of experts. Instructors would ensure your safety and help you finish this adventure without any hassle.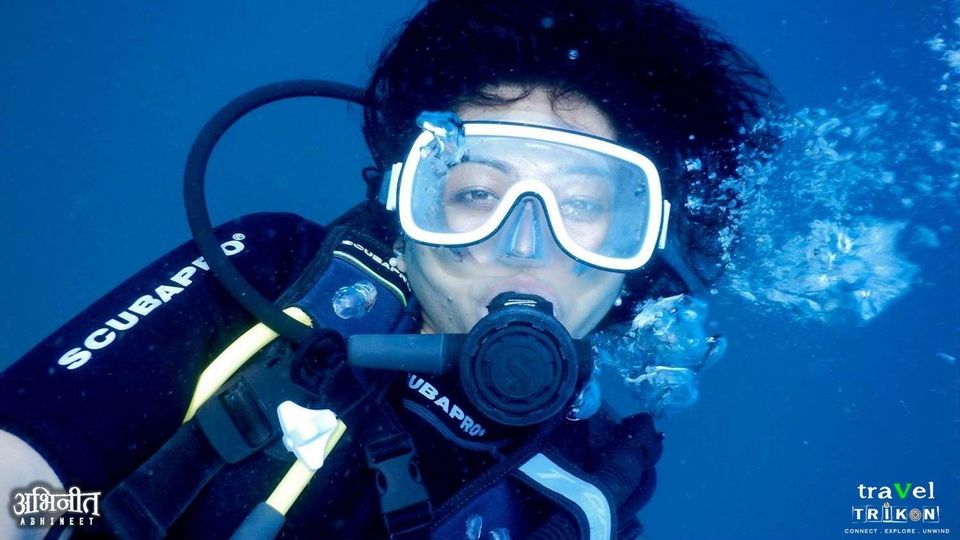 Am I supposed to swim underwater?
Not at all, if you are an avid swimmer you can attempt. But, it's not mandatory at all.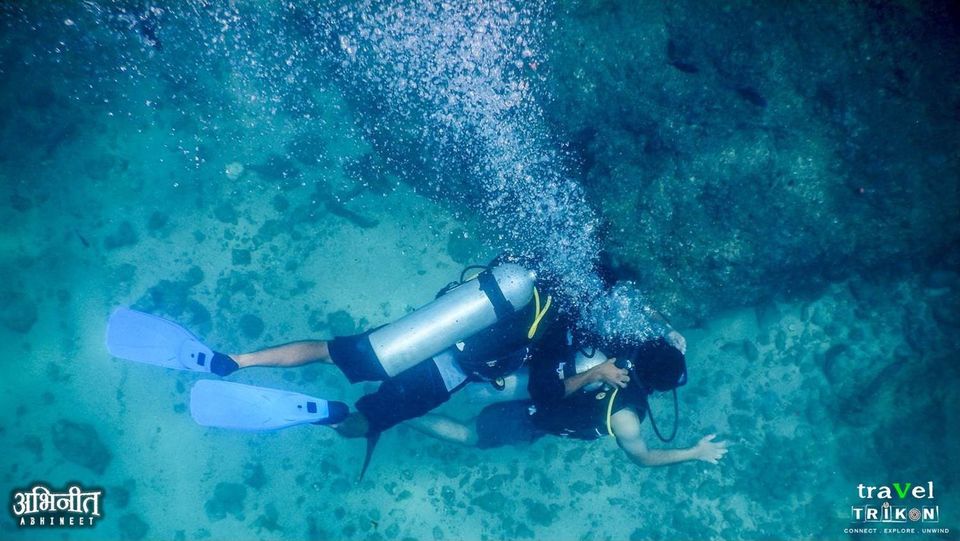 About the sea coast for Scuba Diving
Scuba Diving at Konkan
Konkan is undoubtedly an immensely beautiful and sparsely populated beach stretch of Maharashtra, where any traveler or tourist would love to soak and absorb the mesmeric amalgamation of sun, sand and surf. At a stretch, we'll be taking you along a host of destination so that you make the most out of it. Right from swaying palms to golden sand beaches, bedecked forts to ancient temples, blue water waves to setting sun, the complete feel of being in this paradise of beaches is indeed a one on one affair with you and your connection with nature.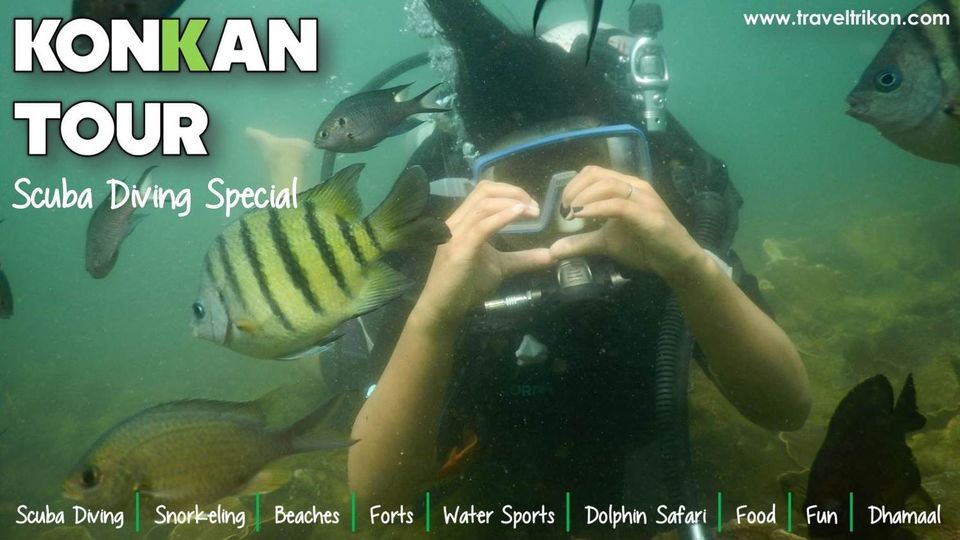 Scuba Diving at Goa
This time be at Goa and explore the beaches. But, isn't it unfair to unveal the outer beauty without taking exploring what lies within? It is. Beaches of Goa have a lot beyond booze, food and music. It is indeed a heavenly abode to a lot of beautiful and scintillating marine life. The coral reefs, colorful plants and many such creatures lie beneath the sea on the bed waiting to be touched and seen.