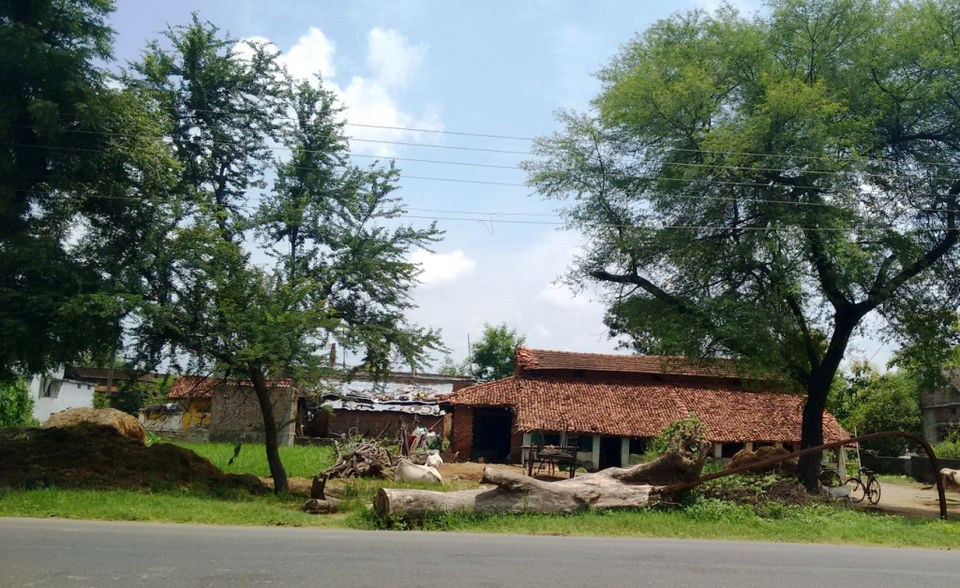 Villages are the pride of India. We travel the world in search of our careers and dreams, but for any important festival we prefer coming back to the place where we grew up. On the occasion of Janmashtami festival (Lord Krishna's birthday) I visited my in-laws place - a village called Mohadi near Bhandara District in Maharashtra.
I went for a jog at 6 am in the morning and I could feel the fresh air, cows mooing on the roadside, students walking down to school and men buying fresh milk and vegetables. It was a completely different scene from what I experience every morning in Pune city. That morning I decided to pen down my thoughts and tell all the tourists what they would be missing out on if they visit India; but fail to add a day's tour to a village in their Itinerary.
.
Here are the 5 reasons why you must visit a village if you are planning a tour to any Indian state
.
The village comes to life even before the sun rises
Before the sun rises people start their household chores. You can see milkman milking the cow, ladies filling drinking water from the water pump, kids walking down to school or neighbours talking to each others. Most of the grocery shops open early morning. This site is very different from the early morning race in the city life. This can be a perfect getaway from your routine. Walk through the narrow lanes and get some fresh air.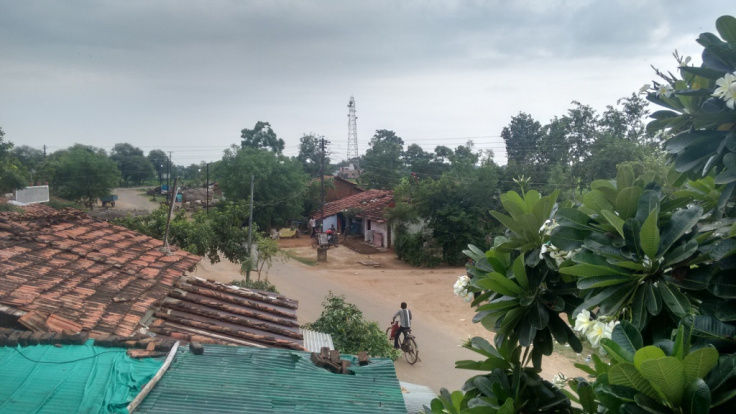 .
Festival celebrations are vibrant here
In cities, festivals have gradually evolved as per our lifestyles but you get the real essence of the festival season in villages. You can get a glimpse of the rich culture and traditions followed in the Indian states if you visit any village during festive season. The traditional clothing, food, occupation and festivals will differ across region but the festive spirit remains the same.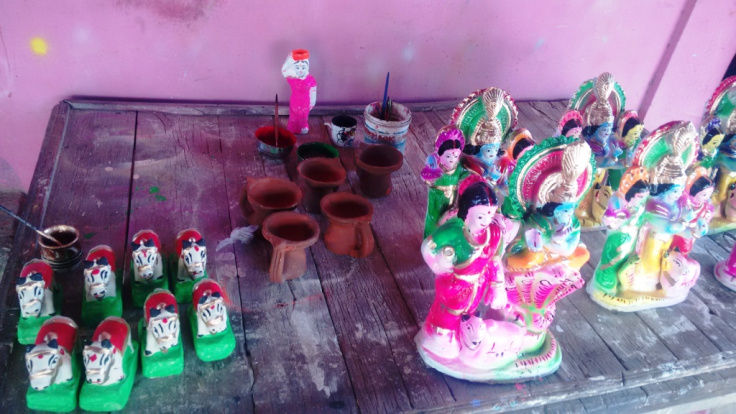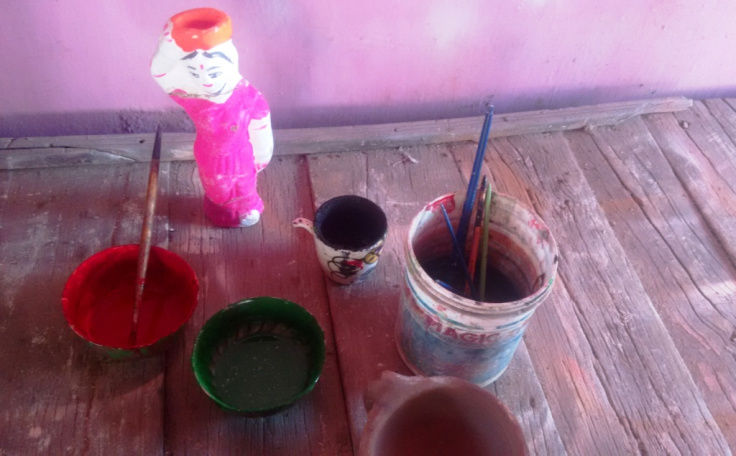 .
3. Enjoy shopping in a weekly market
You get farm fresh fruits and vegetables in the village markets. Once in a week, farmers sell their farm produce in the market. Buy some fresh fruits, talk to locals and understand their way of living. You can also plan your trip so that you get to visit the yearly Melas (rural fairs).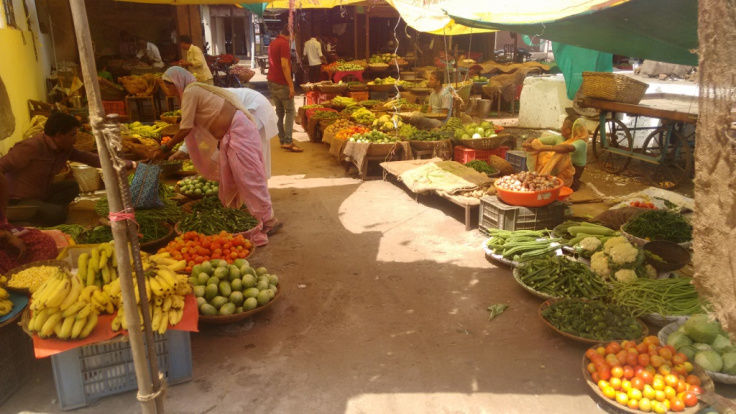 .
4. Search for various FMCG fakes
Rural India is an innovation ground for fake FMCG products. When I say innovation, I actually mean it. Fake brands exit in urban areas as well, but the problem is more acute in the rural areas. The big giants like Unilver or P&G hire MBAs from Ivy League colleges and give them at least a 3 month rural stint just to understand the FMCG market in villages. That's how important the rural market is for FMCGs. The counterfeit products will have similar sounding names, packaging, design and similar spelling. Do search for these in the grocery shops and you will be shocked by their resemblance with the original products.
.
We once planned a one day trip to a farm and it was super fun. We randomly choose a farm on the way; became friends with the locals and cooked chicken curry and Bhakari (Bread) in their farm house. Obviously we paid for the food and services. The food was cooked on a desi chulha (Hearth) and it tasted delicious. It was an amazing experience to lay the mat in the middle of the field and have chicken curry with our new friends.
.
Best time to visit
The heat and humidity spoils the travel experience. Wherever you go, ensure that the temperature is below 20 degrees so that you will enjoy exploring the place.
If you visit during festive seasons then you can see the decorations and celebrations
Stay and transport
You might not find good hotels in most of the villages. You can stay in a city, book a self-drive car and go on a long drive to a village.
.
Have you ever visited any rural areas while exploring different countries? How was your experience? Do you think a 1 day road trip to any village will add value to your travelling experience?
.
Few more pictures from my visits to Indian Villages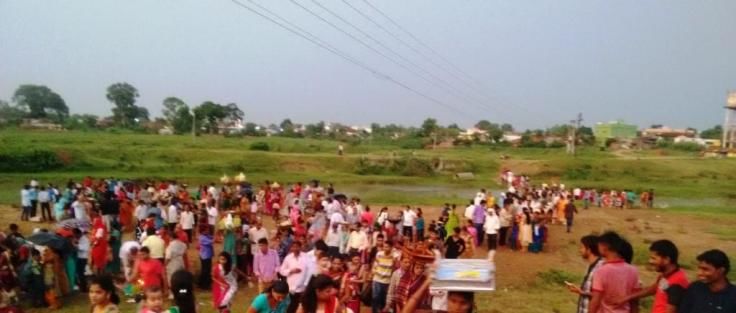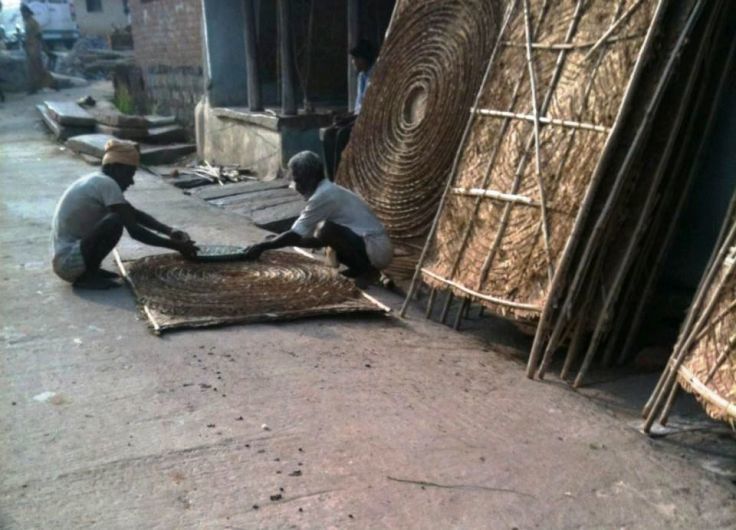 Trip first published on Happily Tanned