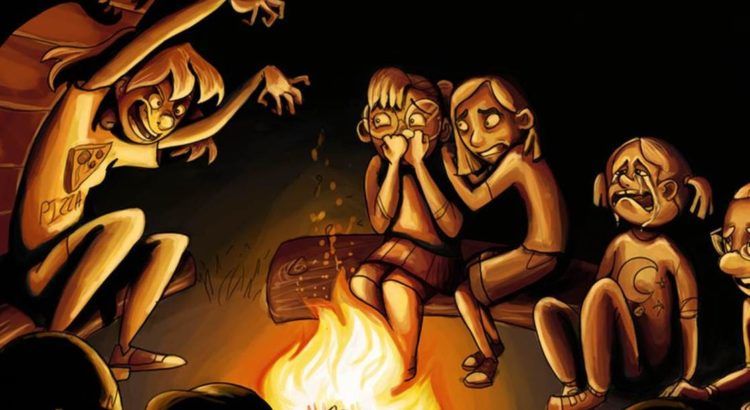 If watching horror movie in a theater full of people is your idea of igniting the spook quotient, then you definitely need to go camping to experience the real thrill.
Switch the comfy seats for cosy tents, the screen for a bonfire and theater for a sky full of stars…and then see how even the dumbest of ghost stories will give you sleepless nights. Yes, it's all about the setting!
The timing matters too. Typically, these story sessions are after a good dinner and just before bedtime. The sound of song and dance tapers out while chilling silence of the jungle takes over.
So you say it doesn't affect you? You're so tired that you don't give a damn for any ghosts lurking around the campsite? And you probably are just waiting to hit the sack? Well, be rest assured your tent-mate isn't gonna let you do that. Because after every few minutes they'll wake you up for pee breaks or just try to make a conversation to survive the night ????
Either way, you won't stop thinking about what you heard. Did that really happen? Is this jungle really haunted? Should I leave the torch switched on or quietly coil inside the sleeping bag? Can the ghost hear me think?!
Of course, humor is a good defense strategy. Let's just laugh it out and really hope the sun comes up little early this one time! ????
There's no escaping spooky tales. Get ready for all this and more as Travel Trikon brings you plethora of fun and activities in camping events!
Tag your friends who love Ghost Stories and always have some or the other "genuine experience" to share with all. Also tag those who run away when such friends begin narrating their escapades ????