Wandering into the furthermost Magical and Stunning "7 sister states" of India in 2017...
Some people might heard about 7 sister states and some of you may be thinking what so special about seven sister states. The most unexplained beauty, culture and people you could have never imagined, will be seen here and which are the North East (NE) states of our incredible India. I heard about them when I was roaming in Himachal Pradesh and while trekking to Kedharkantha. The hearings about them Inspired and motivated to write about few glimpses of 7 sister states.
7 sister states of India: Unexplored and Isolated Paradise…A place of pure and undamaged by Modernization : They are;
Assam, Arunachal Pradesh, Meghalaya, Manipur, Mizoram, Nagaland and Tripura
A living-land; rich in biodiversity, resources of an excellent nature, forests, hills, mountains, waterfalls and rivers. Plenty of innocence and many more to remember, praise and also to celebrate. But…??? How regularly we hear about these places?
I Think that's the reason behind of calling it as the land of untold, untouched and rarely spoken…Though, filled with beauty of nature, ethnicity presence of many origins and cultural variations. Let's get more into these beautiful places… A motivation to explore the unspoken and unseen marvelous beauty of nature, biodiversity and people.
Arunachal Pradesh:
the land of dawn- lit-mountains, and well known as "the land of rising sun". A majority of the people native to the state are of Tibeto-Burman origin. Is one of the twenty-nine states locates northeast part of India. Arunachal Pradesh borders the states of Assam and Nagaland to the south, and shares international borders with Bhutan in the west, Burma in the east and the People's Republic of China in the north. It is A home for 26 major tribes along with many other sub-tribes. Sela lake near Bomdila with bamboo bridges makes this place, unrealistic of never witnessed. Rafting and trekking are some of the main sports can be done here. Namdapha national park still fully unexplored one in India. Creatures like HornBills and Red gaint squirrels breathing here.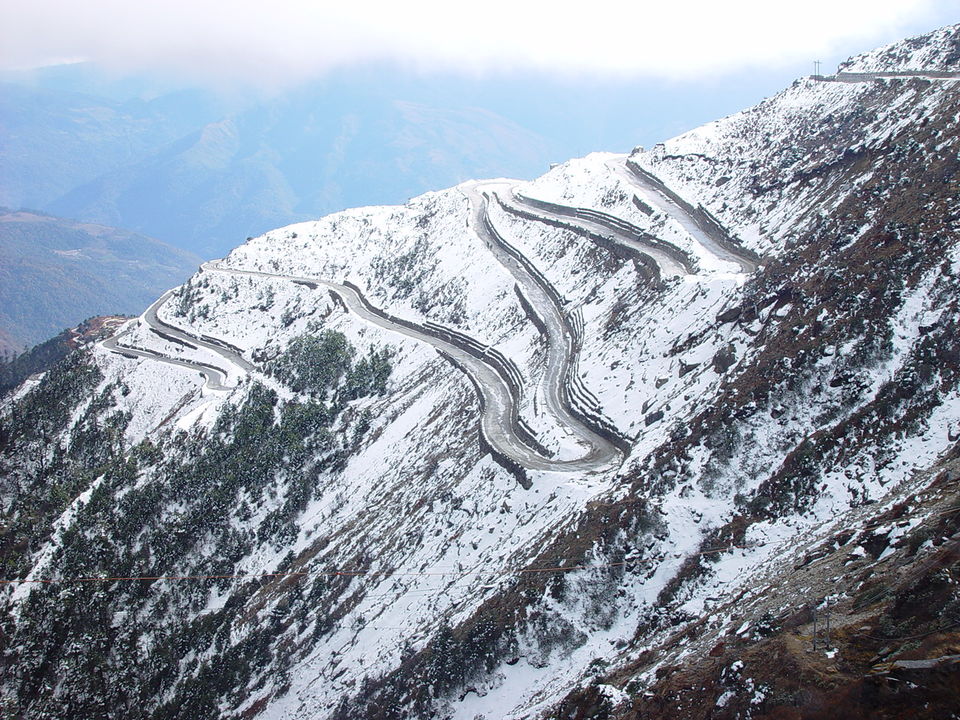 20 must see destinations in Arunachal Pradesh.
https://www.tourmyindia.com/blog/top-20-must-see-destinations-arunachal-pradesh/
10 most polular festivals in Arunal pradesh
Festivals form an essential aspect of Socio-Cultural life of the people of Arunachal Pradesh. As a matter of fact festivals are the mirrors of the people's culture. Every society of the people of Arunachal Prdesh celebrate number of festivals-agricutural, religious and socio-cultural, which give them ample opportunity to enjoy freely. These are the occasions for people to relax, to enjoy, to dance and eat and drink.
ziro music festival:
camping picture at ziro fest
The Ziro Festival of Music is an outdoor music festival held in the Ziro valley in the northeast Indian state of Arunacal Pradesh. It showcases the independent scene in India. The festival was founded in 2012 by Bobby Hano and Menwhopause guitarist Anup Kutty, The festival is spread over four days and is hosted by members of the Apatani people(Apatani is a tribe, most friendly and hospitable people ) in Ziro.
Rates & Packages for The Ziro Festival of Music, Arunachal Pradesh OUT NOW !!!!
Vagabond Expeditions in association with the Ziro Festival of Music is setting up Camp Ziro, a temporary camp with spacious tents to provide budget accommodation to visitors to the festival. Camp Ziro , located on a hillock just next to the festival venue is the perfect place to witness this one-of-its-kind festival, chill out with friends, eat, drink and even sleep ( if you really need to ).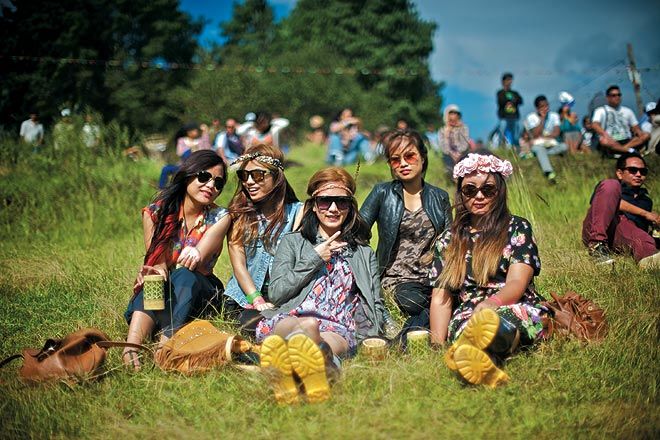 The camp with pre-pitched 2 men, 3 men, 4 men and 5 men tents will be available to the tourists for hiring at reasonable rates with good quality sleeping bags and carry mats. With 24 hour available water, makeshift toilets, a hangout area and campfires, don't miss this chance to enjoy this exotic festival while camping out with your friends.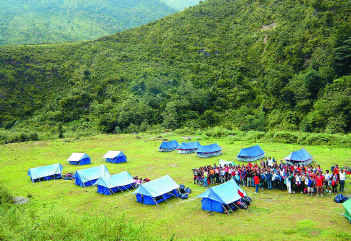 For queries regarding transportation and accommodation etc, you can call us on +91 9435485644 and +91 8876730352 from 10 AM till 10 PM. Feel free to call and discuss and we will be happy to plan your trip to The Ziro Festival of Music to make it an unforgettable experience.
CAMP ZIRO SPECIAL PACKAGES
# PACKAGE 1 : Rs 9,000/- per person
- 4 nights tented accommodation at Camp Ziro with sleeping bag and carry mat (accommodations on quadruple/triple sharing basis subject to availability).
- 3 day all access festival tickets.
- Complimentary breakfast.
- Campfire and music jam.
- Local sightseeing.
- Short hikes.
- Inner Line Permit.
# PACKAGE 2
(with transfers to and from Guwahati) : Rs 11,000/- per person
- Transfers to and from Guwahati, 450 kms approx. in SUV (Toyota Innova/Mahindra Scorpio/equivalent).
- 4 nights tented accommodation at Camp Ziro with sleeping bag and carry mat (accommodations on quadruple/triple sharing basis subject to availability).
- 3 day all access festival tickets.
- Complimentary breakfast.
- Campfire and music jam.
- Local sightseeing.
- Short hikes.
- Inner Line Permit.
CAMP ZIRO ACCOMMODATION RATES
# 4 NIGHTS ACCOMMODATION ONLY
(Quadruple/triple sharing basis) : Rs 1,700/- per person
# 4 NIGHTS ACCOMMODATION ONLY
(Twin sharing basis) : Rs 2,200/- per person
*Costs include sleeping bags and carry mats
-Avail special discounts on group bookings over 4 people-
For any further query or information feel free to call us at +919435485644, +91 8876730352 or send us a mail at info@vagabondexpeditions.in
2017 dates yet to release
here 10 most famous festivals celebrated by the people of Arunachal Pradesh.
https://www.tourmyindia.com/blog/10-most-popular-festivals-in-arunachal-pradesh/
Trekking:
why should i leave my favorite trekking spots, here amazing treks in Arunachal Pradesh
http://www.transindiatravels.com/arunachal-pradesh/treks-in-arunachal-pradesh/
Meghalaya:
Purest lake , shillong
It is called as The land of the clouds or the abode of the clouds, is the rainiest place (Chirapunji) in the world. One third place is filled with forests and famous for mammals, birds and plants. Shillong peak is here for trekking, Langshiang falls is one of largest water falls in India. Another interesting fact here is that where the wealth pass from mother to daughter. When you are here, you will remember rain forests, live hanging bridges, purest lakes, monoliths, caves and what not, most beautiful and picturesque views. The state is blessed with natural beauty and you can see the misty valleys, green meadows and clouds covering the whole of the
Must see water falls in meghalaya
https://www.tourmyindia.com/blog/must-visit-waterfalls-meghalaya/
Meghalaya places to visit
https://www.tourmyindia.com/blog/meghalaya-a-greenscape-from-north-east-india/
ASSAM:
Bihu dance, Assam
Famous for the production of Assam tea and India's first oil refinery place. Assam produces three types of silk, one of them is Muga, made from golden fiber. Assam is the gate way through which other sisters connected. Kaziranga and Manas national parks protests most of the wild life creatures, forests and including the Royal Bengal tiger and many bird species.
https://www.tourmyindia.com/blog/?s=assam
MANIPUR:
Lotus lake, manipur
The place of Polo (pulu) game with oldest polo ground in the world. The jeweled land, a birth place for Mary Kom, five times world amateur boxing champion (obviously we heard about her from the movie Mary Kom only)., It is highly famous of hosting floating national park only the world and battle of Imphal. Loktak lake one of the best place to be visited here.
MIZORAM
camping at mizoram
Mizo means highlander, Known for it's hills, rivers, lakes and valleys, is called as Land of hill people. Blue mountain is the highest peak here. The hills here beautifully separated rovers and Palak lake the main attraction over at Mizoram. An ideal for cultivation of flowers. It is one of the biggest place for producers and exporters of Anthurim flower with many names (Tail flower, Flamingo flower or lace leaf )
https://www.tourmyindia.com/blog/best-things-to-see-do-in-mizoram/
Nagaland:
Dimapur, Nagaland
This is smallest and large mountains containing state. A home for 16 major tribe and about 200 subtribes. Each of these tribes celebrate their festivals separately. So, thereby it is called as Land of festivals. An annually celebrated festival HornBill festival gives glimpses of their all festivals at once. Nagaland people eat every accessible animal and do not throw away any part of it
https://www.tourmyindia.com/blog/must-visit-national-parks-wildlife-sanctuaries-nagaland/
TRIPURA:
Palace at agaratala
Tripura meaning "Three cities is linked to famous deity Tripura sundari in Udaipur, called as landlocked hilly state and orgin of manu river starts is here. Music is an integral part of tribal people here. Dance is most favorite is here and also all other states.
Places to visit in Tripura
http://www.transindiatravels.com/tripura/tourist-places-to-visit-in-tripura/
Final words to recall and memorize about the mesmerizing places, Those I have in my mind to visit in the next coming year.
When I look at these places I realize that India has so much beauty of nature, and is a place of beautiful people with pure heartedness and blessing smiles. The living, The people, The culture, The food, The festivals, The dance and music make these places a lot better and beautiful to be visited undoubtedly.
A lot many things other than the fascinating and pure with greenery and biodiversity make these places so special. Exquisite North Indian cuisines, Koat Pitha (Banana pitha), Bamboo Shoot Fry, Poora Haah (Roasted duck), etc., Tea based, silk, bamboo and handicrafts industries, One-horned rhinoceros, elephants and other endangered wildlife makes these places most beautiful.
For security reasons, like inter-tribal tensions and disputed borders with neighboring China, restrictions on foreigners visiting the area, hampering the development of the potentially profitable tourism industry.
Guys, aren't they really mesmerizing places, aren't they calling you there, of course undoubtedly with out any thought right ;)
All those superb variations like Beautiful cultures of never seen, never touched traditions, cultures and whole unseen beauty of 7 sister states inviting me there to witness and explore. So, I am backpacking soon to land there, for trekking, water sports, and for many adventures over there.
Welcome to New year with best wishes to every one.. :)