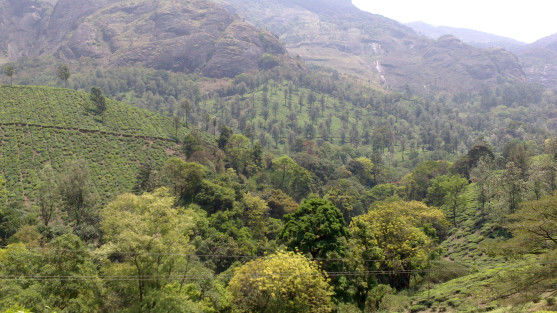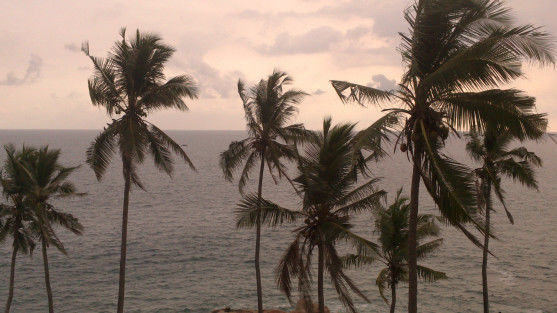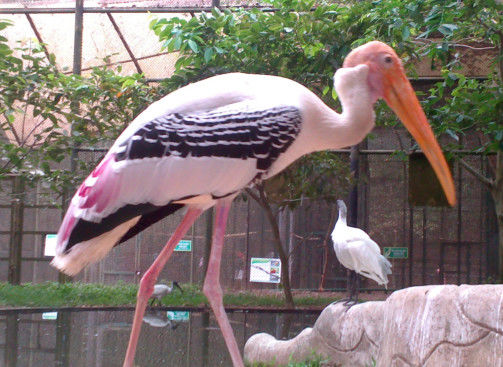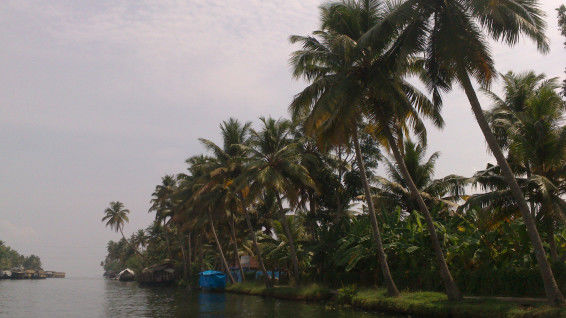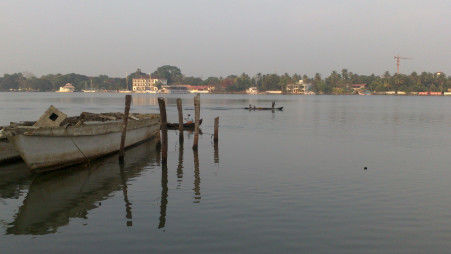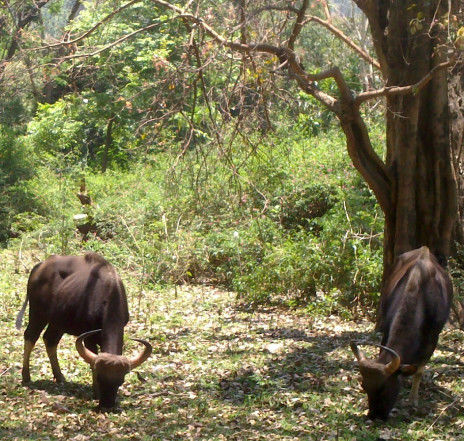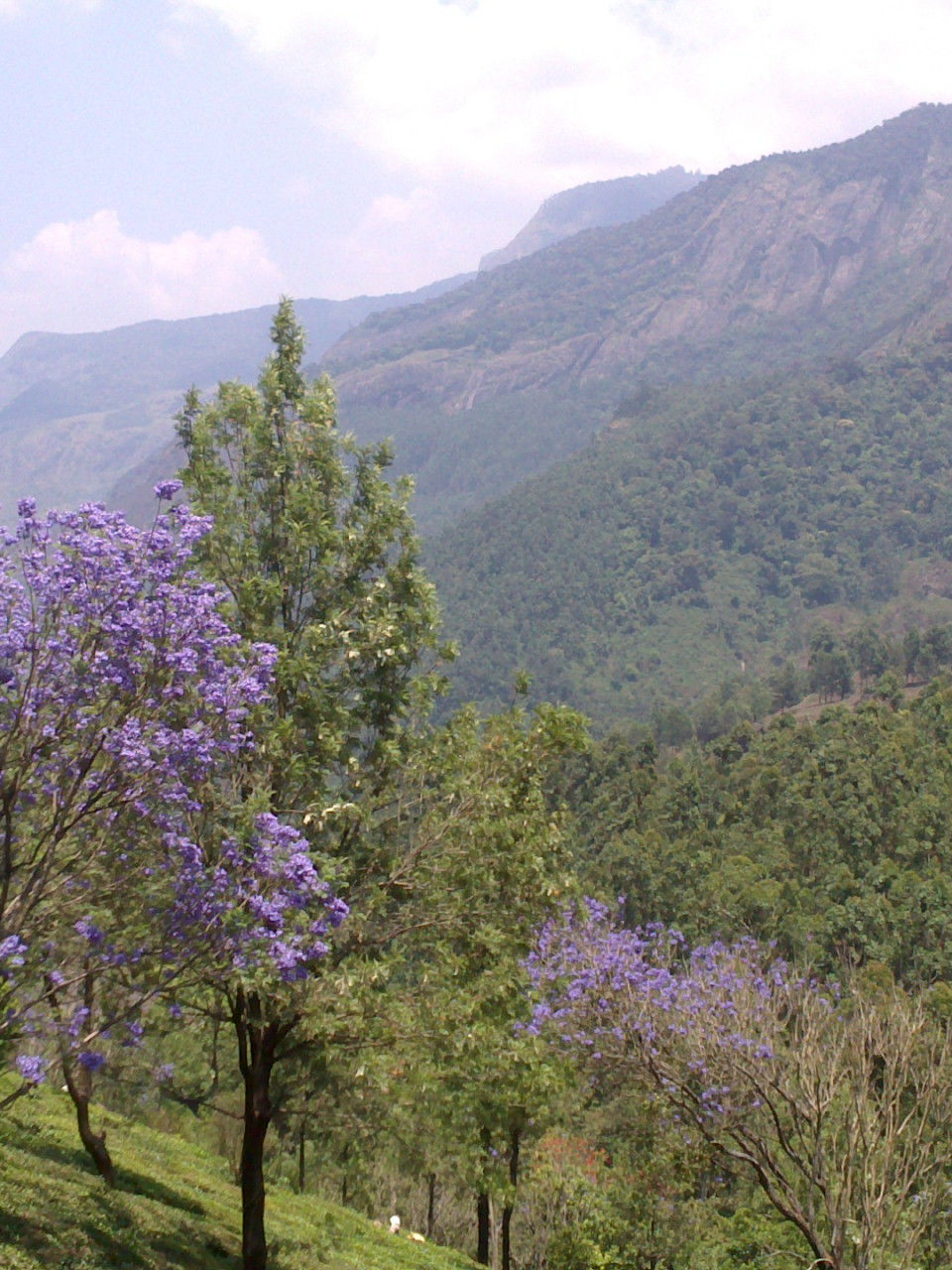 "Do you want to go on a trip to Kerala?" I asked a friend.
"No. My exams are nearing."
I called another friend hoping he would join me.
"We'll do it sometime later. I have some work to finish."
This had been happening always with my friends. Whenever I planned a trip to somewhere, one or the other would come up with an excuse to not take the trip then and we'd end up dumping the plan. But, I decided not to let that happen this time and booked a bus ticket to Munnar immediately after hanging up. It was an impromptu decision triggered by the many disappointments I had experienced earlier when my travel plans were cancelled. I called them back and said I'd be leaving alone to Kerala the next evening. I could see them jump in disbelief by their reactions over phone. They said, "It wouldn't be any fun. You'll be bored and also it's not safe to go alone." I was in no mood to listen. The next day I packed my bags and boarded the bus to Munnar from Bangalore. I was very excited as this would be my first solo-travel experience.
And today after many months after taking that trip I thank myself for doing it. It was one of the best travel experiences I have ever had and it has changed me as a person. The greatest reward of solo-travel is the personal-fulfilment you get out of it. Without anyone accompanying – you are mostly left to yourself. You do what you want. Go where you want. Eat what you like. Stop when you wish and move when you like. There is no one to steer you away from what you want to do. The personal freedom and solitude you experience when you travel alone is exceptional. And what better place to experience that solitude than Kerala! With all its backwaters, beaches, unending stretches of tea plantations and wild-life, Kerala is the perfect destination for a lone wanderer.
After reaching Munnar, I spent the next two days roaming around in a cab to nearby places like Mattupetty dam, Echo-point and Lakkam waterfalls; watched a beautiful Kathakali show and a stunning Kalaripayattu performance; trekked in Chinnar wildlife sanctuary where I was lucky enough to spot an elephant and few bisons in the wild. The hills rolling like waves into the horizon, the lush green and the breath of fresh air you get there make Munnar a perfect spot for anyone wanting to get lost with the nature (I'll leave the details of Munnar for another post).
My next destination on the journey was Kochin. I reached Kochin around 10.00 PM and had a difficult time finding a hostel or a single-room for me to stay in. After walking around for an hour I finally found a place to stay which would be well within my budget. After travelling from Munnar to Kochin and making endless rounds in the city to find a room I was desperate to get some sleep and I had slept as soon as I hit the bed. Waking up early next day I checked-out of the room and took a walk to Marine-Drive to witness the sunrise.
Though it felt quite nice to watch the sun rise and experience the cool breeze at Marine Drive, I started feeling a sense of discomfort because of all the hustle and bustle I saw there after spending two days in quiet amidst the rolling hills of Munnar. The traffic, the noise, people hurrying to work, everything made me feel like I was back in Bangalore. I decided not to spend much time there and boarded a bus to Alleppey.
I reached Alleppey by 11.00 AM and negotiated a 3 hour ride on a Shikhara (a small boat with a roof but it's sides left open unlike the bigger Houseboats) with the guide-cum-oarsman, Narayanan for Rs.500 and hopped onto the Shikhara to experience the tranquillity of the calm backwaters. I rested on the reclining seat and started a conversation with him as the Shikhara moved ahead through the water canals lined up with coconut trees on both sides of it. He was astonished that I had come alone and asked if I had no friends. :) I just laughed in reply. He told me about the houseboats, the world-famous annual snake-boat race held there, how every household there owns a small-boat like we people own a bike and much more. A large houseboat floated past us and I exchanged smiles with the people on-board. We stopped over at a small shack for lunch where I was served a delicious Kerala-Style meal along with Karimeen (a local fish variety). I posed for a snap with the pet Kite of the owner of that place before starting our return journey to the point where I boarded the Shikhara. Reflecting on the slow-paced life of the village folk I saw there and how serene the whole experience was, I got off from the Shikhara thanking my guide and left for my next destination-Thiruvananthapuram (Trivandrum), the capital city of Kerala.
Though Thiruvananthapuram is the capital city of Kerala it still has that small town appeal to it. I reached Trivandrum bus stop at 5.30 PM and took an auto-rickshaw to Kovalam beach, the place I'd be spending my next two days. The sun was setting by the time I reached the beach and the view was splendid. The whole stretch of the beach buzzed with tourists and street-hawkers who were trying to make a sale to the tourists. I nosed around for a while and found a hotel room with sea-view just beside the light-house. The next two days make one of the best travel experiences I have ever had, as I spent my time- taking quiet walks along the beach in the mornings, experimenting with various cuisines offered by the myriad of restaurants along the seashore, watching from the top of the 30 metre high lighthouse the waves hit the rocks and simply reading my favourite book sipping coffee on the balcony of my beach-facing hotel room.
Those two days were pure-bliss. After spending two days at the beach-lover's paradise I took a bus back to the city of Trivandrum to explore the Trivandrum zoo which holds the title of the oldest zoo in Asia, the Napier museum and Sree Chitra Art Gallery. The zoo is home to an array of Indian wild-life as well as exotic animals and birds from all over the globe. The Napier museum which is alongside the zoo showcases a large and rare collection of ancient ornaments, historic artefacts, bronze idols and ivory carvings. At the Sree Chitra Art Gallery you'll find original works of some of the world-renowned artists including the paintings of famed painter and artist Raja Ravi Varma. If you have a passion for painting and art, Sree Chitra Art Gallery is a must visit if you are in Trivandrum. Being alone gave me ample time and mind-space to take a leisurely stroll along the art gallery and interpret the stellar art works it housed. With this ended my journey of Kerala and I boarded a bus back to Bangalore.
Though I took this trip alone because I was tired of waiting for company, travelling solo to Kerala was one of the best decisions I took. The trip left me with profound feelings of gratification. The lush green of Munnar, sleepy backwaters of Alleppey and the picture perfect Kovalam beach are all tailor-made places to get away from the crowd and be with yourself for a day or two. You'll find you having a conversation with yourself when in these places. You get to closely connect with the nature and you'll explore an undiscovered side of you when left alone in the midst of nature. And most importantly, travelling solo in Kerala, being what it is will help you heal if you are feeling exhausted after playing the game of life for a very long time. This is what makes Kerala the place to be. And why you should go to Kerala, traverse the hills in Munnar, float along the waters in Alleppey, or witness the sun rise at Kovalam.
Kerala is much more than God's own country.
This trip was originally published on Wanderophile.