A few places end up having the best of all the beautiful destinations in this world. And one such gorgeous destination is Macao in China! From glamorous casinos to historical heritage sites, Macao has it all.
So, here are the top 20 things which made me fall in love with this place and dream about visiting it one day!
1. Get Some Panda Time at Macao Giant Panda Pavillion
I am a firm believer that Pandas are the best things on this planet. So, one of the biggest attraction in Macao for me is Macao Giant Panda Pavillion where you can spend time with these adorable pandas!
2. Exploring the Ruins of St. Paul's
Another exciting thing to do in Macao which really interests me is exploring the various historical places here including the famous Ruins of St. Paul's.
3. Senado Square is a UNESCO World Heritage Site
One of the most colorful locations in Macao, Senado Square is also a renowned UNESCO World Heritage Site which makes it an exciting place to visit in Macao for some amazing shots.
4. The Venetial Experience of Shopping
You can actually feel like you are in Venice inside the Venetian Hotel & Casino. It has a shopping mall inside which has an actual canal and everything is built in such a way that you will feel transported to the Renaissance era!
5. Macao is the Second Richest Territory in the World
One of the most fascinating things about Macao is that it happens to be the second richest country on earth. No kidding! This is because it is a casino-dominated city and in fact, the government pays the citizens here. How cool?
6. It has world's first fusion cuisine - Macanese cuisine
A mixture of southern Chinese and Portuguese ingredients and cooking methods, Macanese is world's first fusion cuisine which is a must-try in Macao.
7. World's Highest Commercial Bungee Jump is in Macao
Macao is also home to the world's tallest bungee jumping point. So, if you are looking for some exciting adventure, this is the place to bungee jump from!
8. Casino Hopping is an Actual Thing in Macao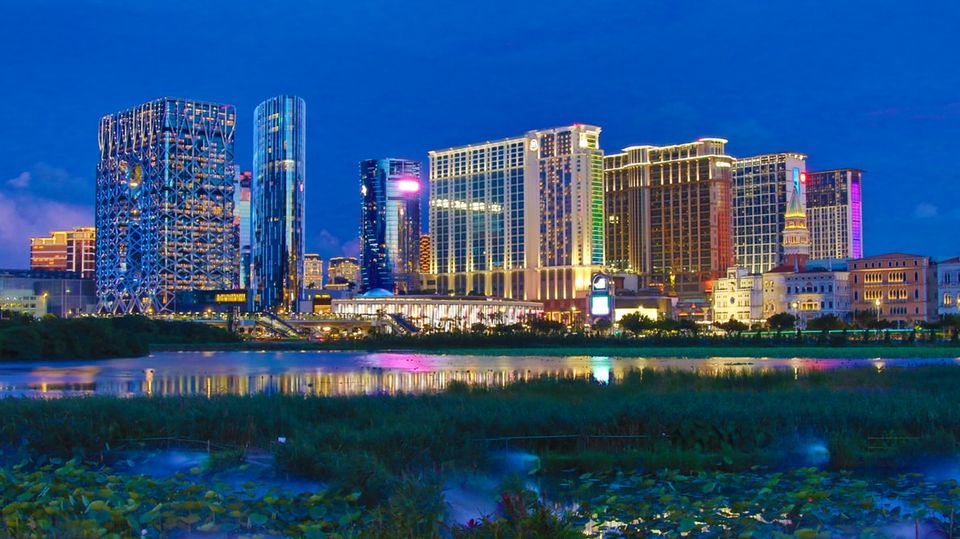 Macao is known as the 'Las Vegas of Asia' so, it would be a complete shame if you didn't end up casino hopping here!
9. Guia Fortress which is an architectural wonder
One of the oldest forts in Macao, Guia Fortress stands at the highest point and displays both Chinese and western designs.
10. Learning about the History of Macao at Casa Do Mandarim
A free museum where you can learn about the history of Macau, Casa Do Mandarim is definitely one of the top places to visit in Macau.
11. Macao Tower is an Intimidating Structure
One of the must-visit attractions in Macao is the Macao Tower which has an amazing structure and construction. You can also head to the observation deck and glance at the entire city below you!
12. Relaxing on the Hac Sa Beach of Macao
One of my favorite things to do is to sit on a beach and watch the sunset. And Hac Sa Beach in Macao is perfect for that!
13. Strolling Around the Taipa Village
Take a stroll in the traditional village of Taipa where you can explore the museums, galleries, and so on.
14. Trying the Delicious Mutton Hot Pot
From October to March, Macao brings out the hot pots and one of the most delicious dishes is the Mutton Hot Pot.
15. Attend the 'House of Dancing Water' Show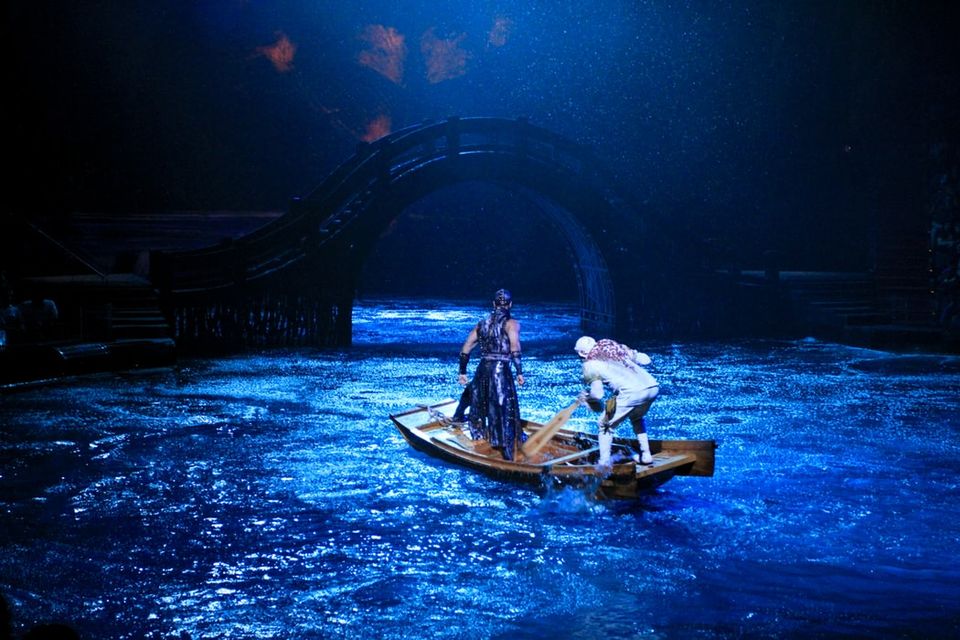 The perfect place to watch the most incredible shows, the House of Dancing Water is where you can enjoy world's largest water show.
16. Enjoy Acrobatic Performances at Elektron
One of the most exciting things to do in Macao is to watch over 150 stunt performers perform a mirade of stunts which are going to leave you in complete awe.
17. Hiking in Macao: Taipa Grand Trail
Although Macao is mostly famous for entertainment and shopping, there is an exciting hiking trail here for the adventure enthusiasts as well.
18. Take the Pink Dolphin Watching Cruise
Did you know that pink dolphins are ideally found between Hong Kong and Macao? Well, now, that's another brilliant reason why I absolutely love Macao!
19. An Encounter with the Underwater World in Chimelong Ocean Kingdom
Another thing which really attracts me to Macao is the Chimelong Ocean Kingdom where you watch sharks, penguins, polar bears, and so on.
20. Attending the Gorgeous Lantern Festivals Here
Did you know that Macao hosts a lantern festival in mid autumn season? Well, that's right. It is a beautiful sight and just shows that Macao has a different side to showcase as well.