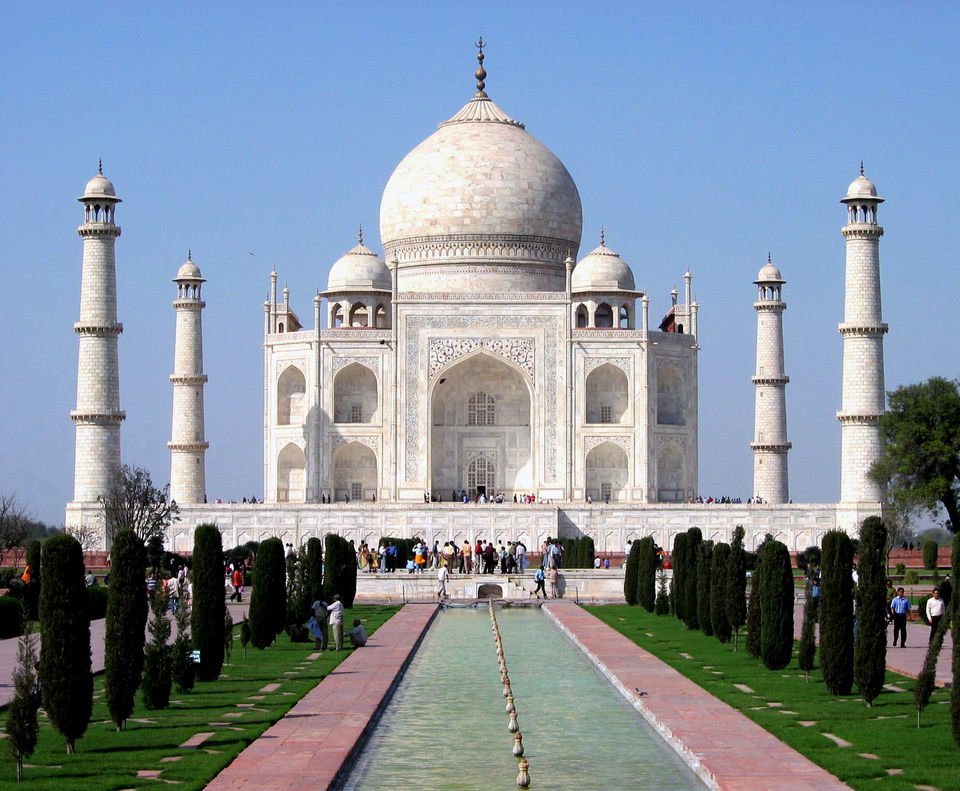 Agra - Agra is one of oldest city of the country its Classy and Mughal look will give you Royal feeling. It has Tajmahal which includes in the seven heritage of the world, is made by white marble with eyes tucking sight, It looks phenomenal made by mughal king Shajhan for his wife mumtaj is recognize as symbol of love. Tajamhal is must watch monument of the world. Apart from tajmahal agra has jama masjid and agra fort. Which is historical and contain lots of stories? Fatehpur sikri is the capital fort of India in the era of King Akbar.
Goa - Goa is full of natural sight in India, It has wide sea and beaches, these beaches are very beautiful and its like if any foreigner wants to see Indian western vulture he should probably visit goa because it contains that casinos, disc and lots of other activities along with natural happiness and pleasure. Goa is most visited place of India, its basically an Island with A very Famous must visit church. Goa also has forest where tourist usually go to visit out animals and mostly famous for birds. Goa is full of natural sight and the treasure of nature.
Kashmmir - Kashimer can be called as heaven of the earth because it has greeny hills with unique culture. Kashmir has a part of Himalaya and stated near to Himalayas which add spice in its beauty. It has large hills and ice containing hills which landslides and looks amazing. It has Vashon Devi Temple which is situated upon mountain and every year many people go there. Kahmir is beautiful at the time of winter it has various lakes which gives you the pleasure of boating too. It's amazing and touchy culture will win your heart.
Kanyakumari - Kanyakumari is situated in the south of india. Kanyakumari is especially known for sunrise and sunset sight. It has combination of three oceans Bay of bangal, Arabian sea and Indian ocean. It is one of most peaceful place in india, you can sit there hours without any interruption and boredom at the bank of the sea. IIt has visiting place such as vivekanand rock which is a rock has statue of vivevekanand, View tower and telescope house, which gives you to chance to see sunset, Baywatch a water theme amused park.
Visit here For Travel Booking Coupons