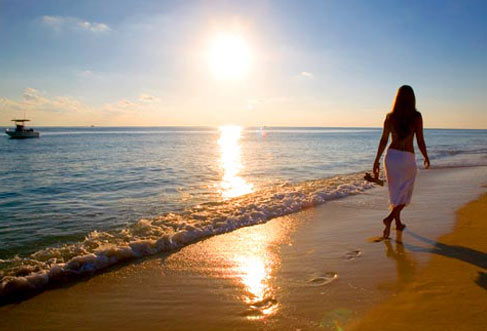 Sitting on your porch or balcony on a cold Sunday morning, do you ever feel the need to get away from all the city lights and plunge yourself into the cultural ambience of somewhere so serene that you wouldn't want to blink your eyes open back to the reality? Well, if you haven't guesses yet; this description is definitely about Goa, the land of rejuvenation, beaches and booze!

The months from November to Early February are probably the best time to visit Goa; the beaches are magnificent with warmth and glow. You can order your favorite Martini from a beach shack and sit back to enjoy the sight of people from different culture and nationalities coming together to find something peaceful within themselves. And to top it all, it's that time of the year where Christmas and New Year are just around the corner! Being a native Christian place, Goa has a lot to offer and it hasn't changed much from its beginning.
A legend has it that "the beautiful ladies of the Konkan region enthralled Lord Krishna when he saw them bathing in the coastal area. The ladies in their turn were drawn to the music generated by his flute, that they were entranced and kept dancing. Lord Krishna, christened the place "Govapuri" after the cows ('gov') belonging to the locals."
Later in time, Goa became a hub for getaways and hippie culture; people from all over the world would come to this place for its serendipity, beauty and freedom of self expression to form a beautiful and splendid amalgamation of different cultures.
Location and How to Reach
Goa is located on the western coast of the Indian peninsula, in the Konkan coastal belt. It is separated from Maharashtra in the north, Karnataka in the south, the Western Ghats in the east, and the Arabian Sea in the west by the Terekhol River. It is often referred to as the 'Pearl of the Orient', a tourist's paradise.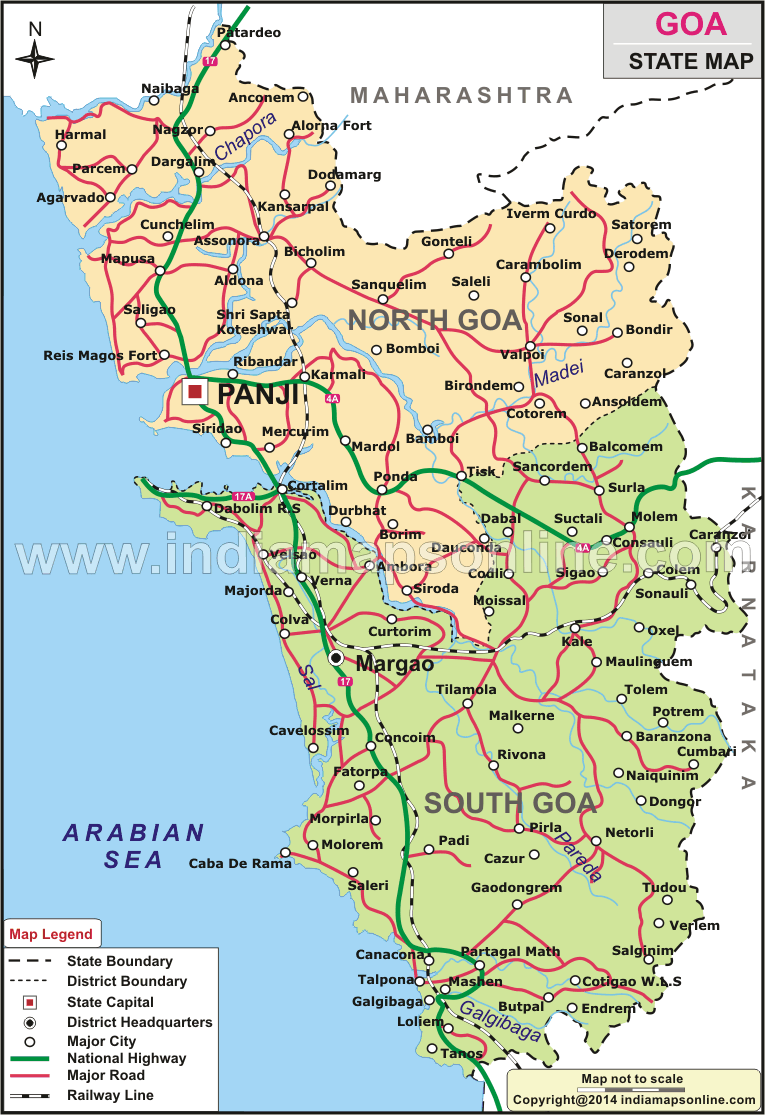 There are numerous ways to reach Goa. You can also drive there with your own car or a rented one, even a bike would suffice if you're a lover of long ride, but only from nearby places like Mumbai. You can also take a bus to Goa, which usually stops at Panjim, the capital. You can get the buses for a pretty good price with discount voucher from Railyatri at Grabon. From there, you can take a cab to your hotel or lodgings which will take about 200-500 INR, depending on the distance. You travel by train; the major railway stations in Goa are the Madgaon Railway Station, Vasco Da Gama Railway Station and Thivim Railway Station. For flights, Goa has only one airport situated in Dabolim.
Where to Stay
If you're looking for the best stay experience in Goa, the best lodgings would be Park Hyatt Goa, Radisson White Sands Resort, Taj Holiday Village, and other elite class hotels which are mostly situated on the beach ends. For a medium budget you can look up any three star resort or hotels near beaches as well, which you probably will get starting from 2-3K/night, you might be able to avail early bird discounts on various websites like Tripoto. If you're on a backpacker's budget, you still have great options including hostels which offer bunk beds. Our pick would be Backpacker Panda that has bed for as little as 300-400 INR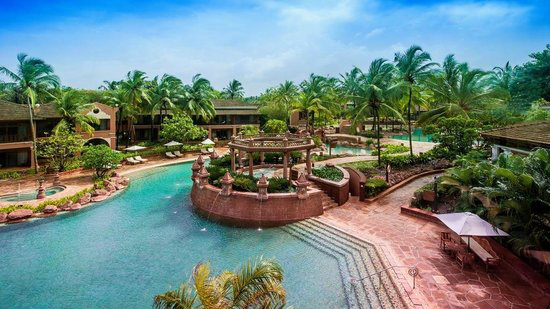 Places one must go
Baga Beach
Baga is one of the biggest and most popular beaches in Goa with a number of beach shacks and Beach side resorts. Baga Beach is known for its nightlife with famous and fun clubs like as Britto's, Tito's and Mambos. In the day time, you can enjoy a wide range of water sports like Snorkeling, Surfing, Gliding and other, while during the night time; you can witness the shacks coming to life in the late evening with music blasting and amazing customer service.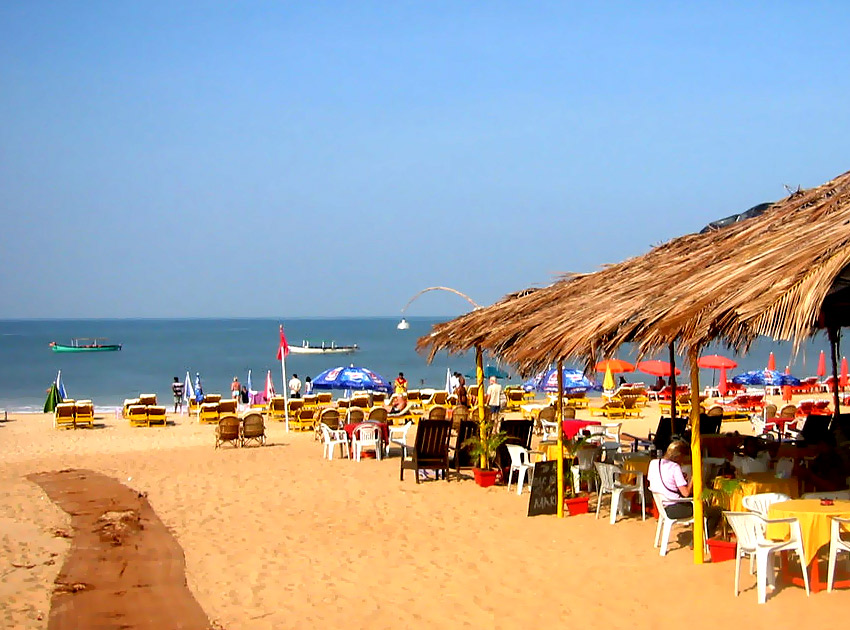 Calangute Beach
Calangute Beach extends from Baga Beach and is one of the busiest and most commercialized beaches in Goa. This shore of the sea is a glittering exquisiteness and is also known as the 'Queen of Beaches' owing to its charming and picturesque view. The beach is always swarming with tourists, beach shacks offerings delicious seafood, preppy music and exquisite cocktails. "Calangute Beach attracts tourist from all around the globe owing to its festive and entrancing environ and is every party animal's dream come true!"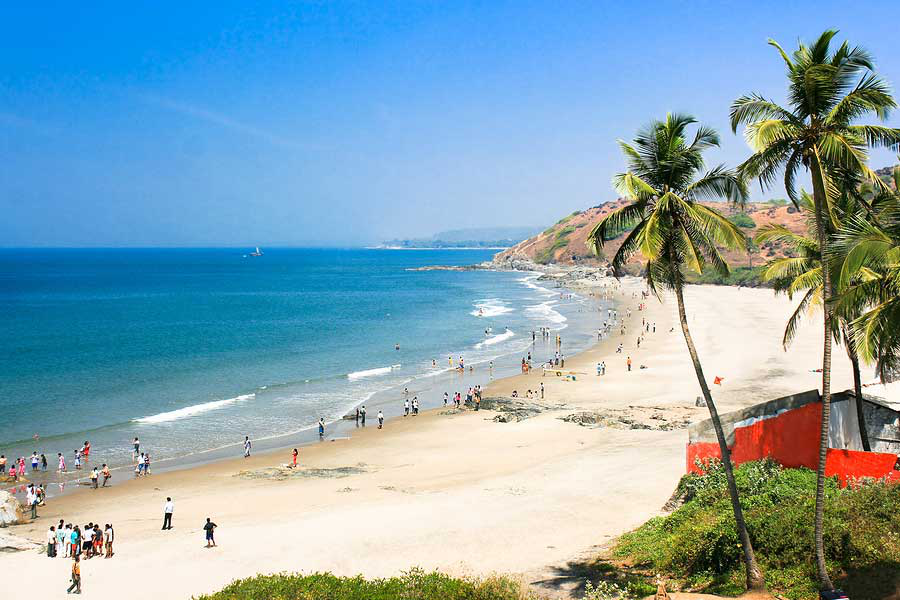 Anjuna Beach
Anjuna Beach is well known for its natural beauty inclusive of swaying palms, glittering sand, and frenzying breeze. This place has a different air about; it is the perfect epitome of dazzling scenic beauty and is especially famous for its full moon beach parties. You must also visit the Anjuna Beach Flea Market which is pretty famous of its unique and intriguing shops and stalls. When you're done with all the beach shopping, with amazing hand crafted lighters to dream catcher feather earrings to put you in the boho mood, you can sit back on the beach with a pair of glowing in the dark fluorescent lights, beer in your hand and watch the sun go down.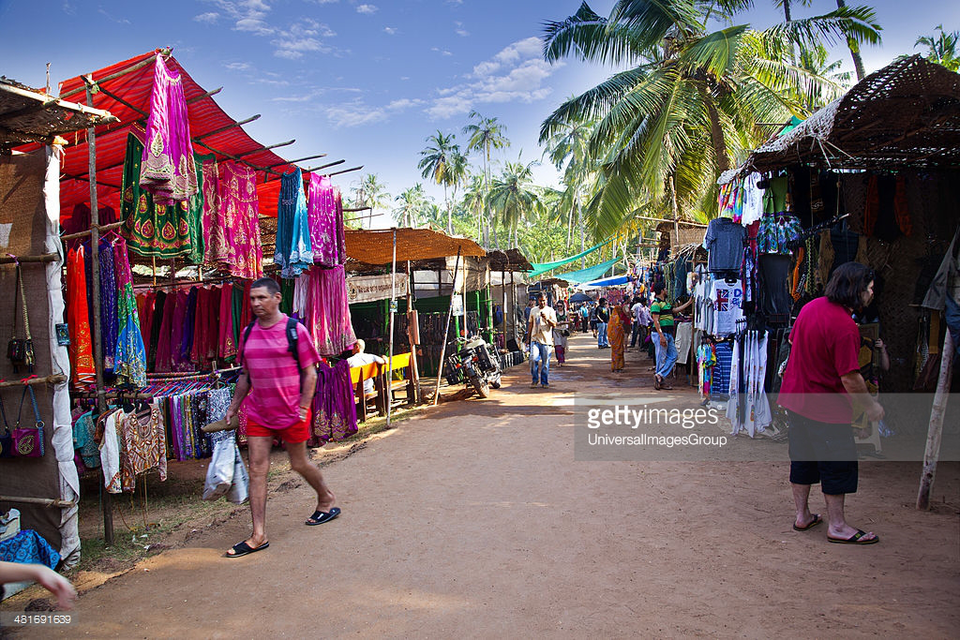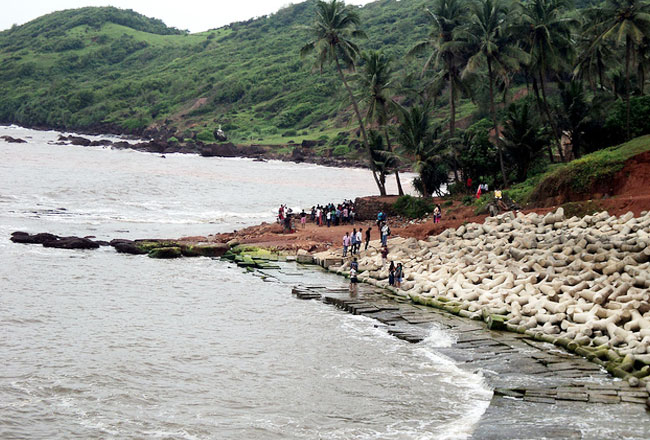 Paloleam Beach
Paloleam is comparatively less crowded than the other beaches and one can even considered it 'unspoiled'. It is another magnificent beach with all the pleasure nature can provide to a pair of eyes. The Palolem Beach has been featured in the film The Bourne Supremacy (2004) as the Goan residence of Jason Bourne (Matt Damon) also highlighting its natural beauty. The beach gives you a view to bamboo beach huts and palm trees over a sandy stretch of 1.5 km.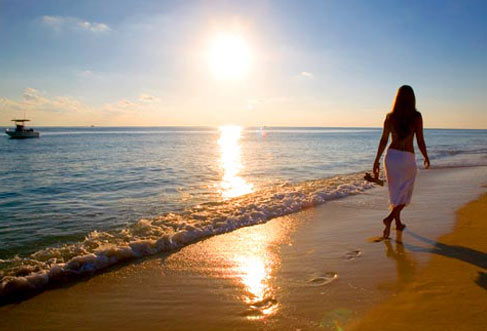 Basilica of Bom Jesus
The Basilica of Bom Jesus church is a masterpiece and is known for its exemplary baroque architecture. The church coincides with the establishment of Christianity in the Indian sub continent and is a home to the remains of St. Francis Xavier, a special friend of St. Ignatius Loyola with whom he founded the Society of Jesus. This place has been declared by UN as one of the World Heritage Sights. You can also take a look at a museum adjacent to the church which keeps extraordinarily creative artworks.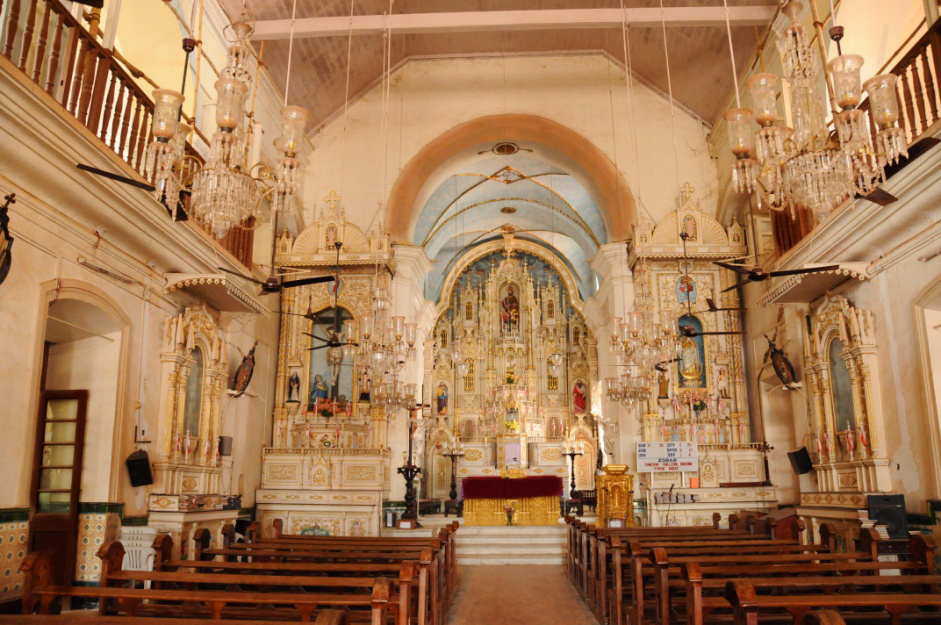 "Goa is wonderful in winters as you get mesmerized by the giant and beautifully decorated churches, the countless number of stalls selling homemade chocolates and cakes and the infectious atmosphere of general happiness and merry-making."
Dhudhsagar Falls
This place takes you a into an amazing nature adventure, a little away from all the party hooping. This is probably the best place to go after a night of booze. You will have to go there by a jeep, that supposedly crosses three flowing river streams, and then have to rock climb up to the waterfall. It already seems pretty exciting, doesn't it? Once you reach the fall, and admire its serenity and beauty, you can have a dip into the water with orange colored fishes to give you an experience of a lifetime.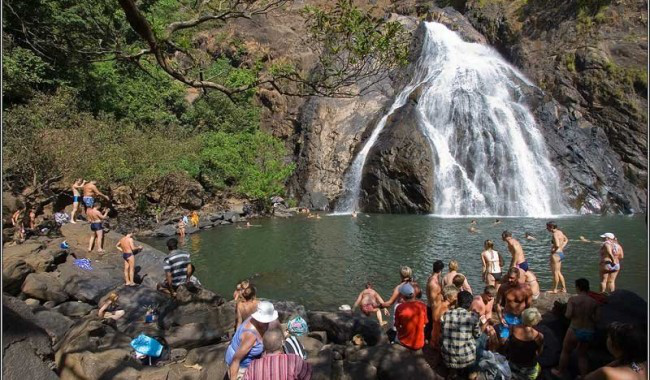 What to Eat
If you visit Goa and don't try their amazing buffet of seafood, your experience is incomplete, my friend. This place is a coastal haven for all the seafood lovers. For people who like it served well and in a great ambience, if the atmosphere of Goa isn't all, Simply Fish, Boom Shankar and Viva Goa are great restaurants to explore, and let's face it, they're totally worth it. Although, for people on a tight budget, who can't burn a hole in their pocket can get equally delicious seafood at the many shacks on the beaches of Goa. And hey, do not forget to try the amazing Goan fish curry!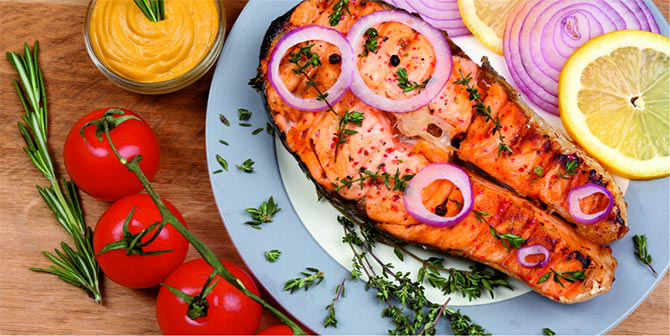 What is more exciting?
Well, what can we say better than this: It's the last months of the year, and the first month of the new one! Can we even have a better timing? Let's not forget about the Sunburn Music Festival, the biggest and the most happening fest in Indian which is supposed to happen in December this year. To put a cherry on the top, can we also appreciate Casinos like Deltin Royale?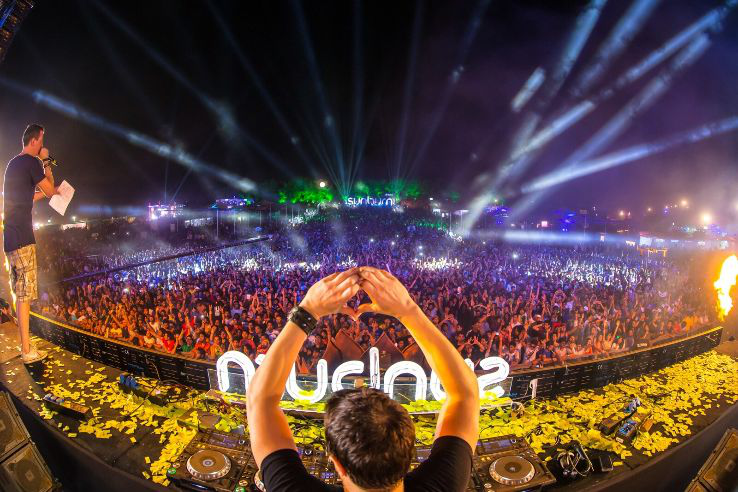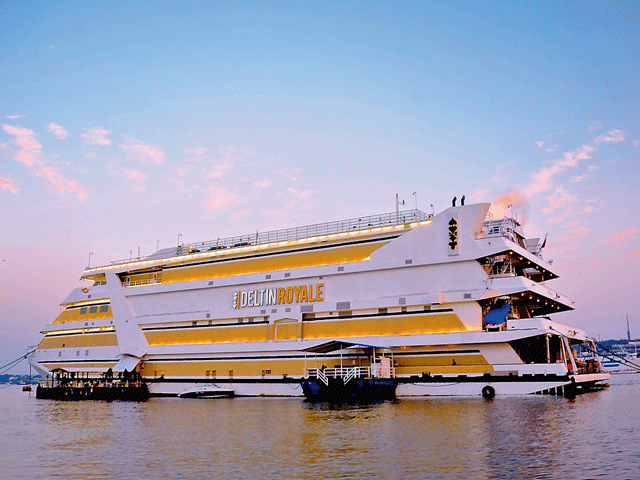 "Deltin Royale promises you an unparalleled experience of luxury and opulence combined with live music performances, international dancers and multi-cuisine restaurants. The exquisite gaming floors and dedicated Poker and Indian Flush rooms make it a true gamer's paradise."
Sitting on your porch or balcony on a cold Sunday morning, do you ever feel the need to get away from all the city lights and plunge yourself into the cultural ambience of somewhere so serene that you wouldn't want to blink your eyes open back to the reality? Well, if you haven't guesses yet; this description is definitely about Goa, the land of rejuvenation, beaches and booze!
If not that, let's just consider cheap booze, and an awesome atmosphere? The nightlife, the music, the booze, the serenity, the adventure, the fun, the excitement, the hippie culture; isn't this totally a dream come true?