Everybody loves Goa. This land of beautiful beaches, fascinating culture, amazing historical attractions, festivals, parties and cherishing memories is on everyone's bucket list. The name of this magical places brings the feeling of thrill, adventure and fun while being surrounded by parties, beaches, food and music and amazing people. To answer the question that has been around for a very long – 'What is the best time to visit Goa?' – it is a place full of excitement, surprises and fun all year around. Though the peak tourist months are usually from November to February, March seems to be a better time to enjoy the true beauty of Goa. So while you wonder about the white sand of the Calangute beach, let's see why March is a better choice.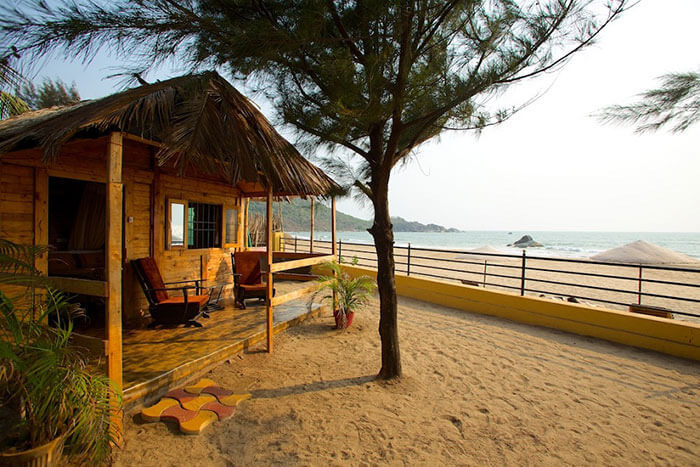 1. Best experience is without the crowd
While the peak tourist season fades away by the end of February, the crowd disperses, leaving behind Goa at its best. All the major tourist attractions, beach specials and shacks are open, you can enjoy a much better service and enjoy it to the fullest. With fewer guests to serve, they would be pleased to make your vacation a memorable one.
2. A delight for peace lovers
While the Goan landscape is a mess with endless parties, music and events going during the peak months, March is a little peaceful. For travellers, who are looking forward to a calm and serene Goa, this is probably the best time to be here. There are very few events and parties during the month, so you could visit them for a change. Overall, it is a peaceful time to admire the serenity of Goa.
3. Exciting Deals
With high demand and over-crowded Goa, the prices of hotels, attractions and services are unreasonably high during the months from December through February and also, it gets extremely difficult to find a booking. By mid-March, the rates are back to being reasonable, and you can rather find attractive offers. You might even get lucky to find a handsome deal at a luxury hotel in Goa, so just look out for it.
4. Exciting celebration at the Shigmo Festival
While the nation is enjoying the colourful festival of Holi, in Goa people celebrate it a little differently and is called the Shigmostav. People wear colourful clothes and play with colours just like Holi, but the exciting part of this festival is the huge decorative floats depicting characters from Hindu Mythology. Along with this, there are cultural highlights to celebrate Goa's culture through its folk dances, traditions and life.
5. Perfect time to enjoy the beach
The climate is warm, there isn't much crowd and everything is calm and peaceful. It is a perfect setting to enjoy your time at the beach. You could delight yourself with quiet beach walks while enjoying the cool sea breeze, or lay under a palm enjoying the sight. If you are an adventure seeker, it is the perfect time to visit the Grande Island for scuba diving or other water sports. The Baga beach is a highly recommended choice for tourists.
When you are looking to have the best moments at a place like Goa, the peak season may not be as good as at the days that follow. The weather is perfect to head out for trekking or to explore the place. For your accommodations, you can find a number of 5-star hotels at great prices at this time of the year.
Best Hotels Customer Review https://goo.gl/yrjznp