In today's competitive job market, it seems like more and more millennials are gravitating towards two major US cities: New York and Los Angeles. This could be primarily due to the fact that there are simply more job opportunities in major cities, prompting droves of employment-seeking young people to head east and west. Surprisingly though, Austin, Texas has been solidifying its status as the next biggest city that millennials seem to be flocking to. Here are a few reasons so many millennials are proud to call Austin home.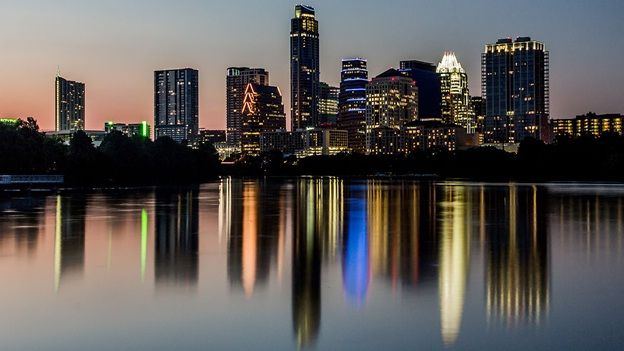 The Job Market
Perhaps the biggest reason so many millennials are moving to Austin are the promising employment opportunities and Austin real estate is still affordable. In 2010, the Greater Austin metropolitan area had a gross domestic product of $86 billion. Austin was also named the number 2 best city for future job growth by Forbes, and tech jobs in particular are paying their employees more, with the average median household income hovering around $55,000. Austin is cited as having one of the best tech markets, and has even been dubbed the "Silicon Hills", next to California's Silicon Valley. Countless tech giants have locations in Austin, including Google, Apple, Dell and Intel, making it an ideal city for millennials looking to get their start in tech-related fields.
Housing
Going hand-in-hand with the flourishing job market in Austin is the real estate market. Millennials who can't afford to live in cities like New York or Los Angeles are landing in Austin due to the relatively affordable cost of living and promising job prospects. In fact, millennials make up 17 percent of Austin's population, and the city has seen a surge of millennial activity in the last 10 years.
The Music Scene
Another huge reason millennials seem to be drawn to Austin is the city's amazing music scene. Every year, Austin hosts several big-name music festivals, most notably Austin City Limits and South by Southwest. Austin is also home to some great live music venues, like Hole in the Wall, a dive that opened in 1974 and has hosted acts like the late Stevie Ray Vaughan and Lucinda Williams, and The White Horse, a relatively new hipster-y spot that frequently showcases local talent and also some bigger acts. Austin is the perfect place for any music-loving millennial to settle down and immerse themselves in the scene.
Eco-Friendliness
Austin was recently named one of the top 10 green cities in the country, largely due to the fact that Austin sold more renewable energy than any other city in the US. Austin's other efforts to save the environment include the use of thermal energy storage at the airport, increasing amounts of people carpooling to and from work, and the planting of thousands of trees each year to ensure a healthy urban forest. Austin is also aiming to be carbon neutral by 2020 through using renewable energy and taking extra measures to reduce the city's carbon footprint for future generations.