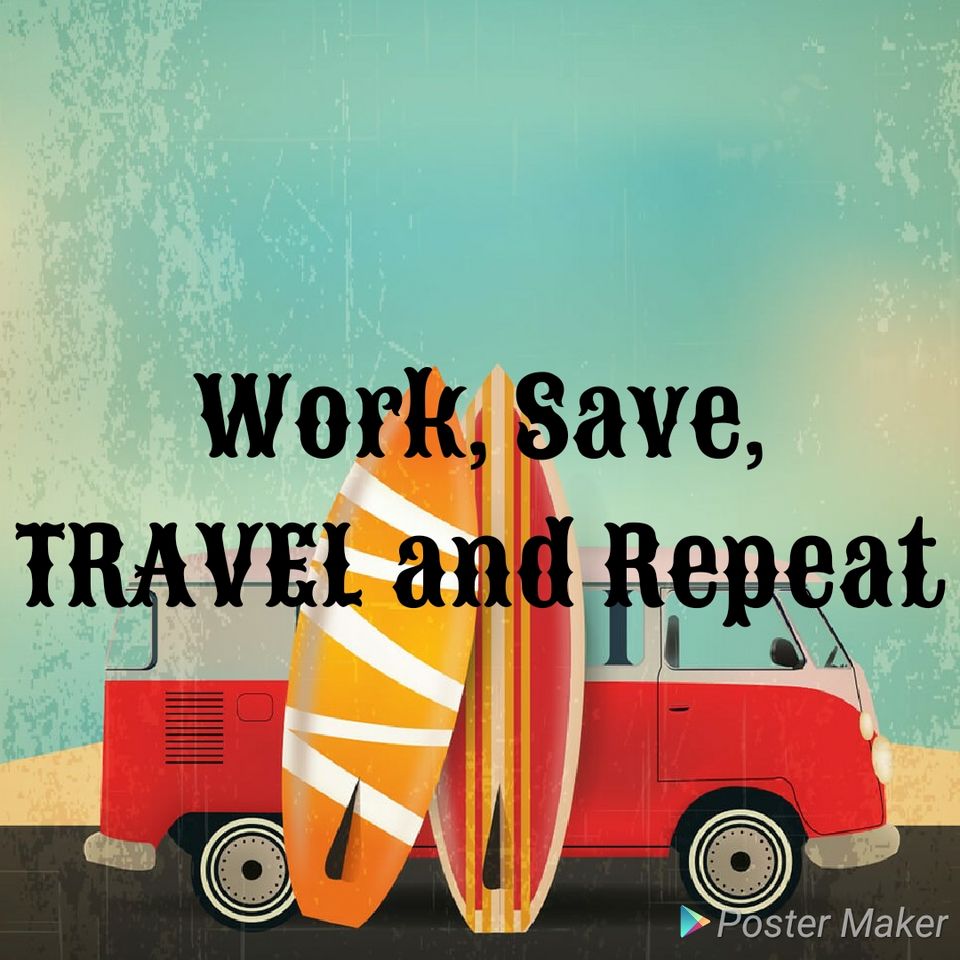 "They say Love is more important than Money, then why not try to pay the bill with a Simple Hug."
For travelling to different destination all around the globe or even in your own country, you need YOUR POCKET TO BE STUFFED WITH HOT CASH.
Maybe I shall sound like a "money hungry" shit but it is the truth.
Gandhi suits more inside the wallet than elsewhere....
I believe that no one needs to earn huge to travel, but "SAVINGS"....is all that counts.
Half of the travellers are budget seekers, because we are not born with a silver spoon in our mouth. INDIA BEING A DEVELOPING NATION, OFFERS GREAT SIGHTS AT A VERY NOMINAL COST. There are even countries whose currency are lesser than us, so it is better to take the initiative to WORK, SAVE, TRAVEL AND REPEAT.
• "I CAN CREATE THE MONEY FOR THE DREAM"
Yes, we all can. Just Work Hard.
I as an individual, cannot afford to be a full time traveller because I have a family to look after. But still I managed to take 3 trips in this year, till now. I travelled to Varanasi, Pondicherry and Sikkim in the month of January, March and May respectively. I have my tickets to Delhi in the month of October as I have plans to travel to Kinnaur.
Now the question is how do I manage????
I work hard. I am a teacher and a student as well. I earn around ₹35k. I spend around ₹10k for the expenses of my family of three ( my parents and me). I save ₹ 5000 in RD. I save ₹2000 for an insurance. I keep ₹1500 for my personal expenses and I save ₹15k each and every month. I really make sure to save the money.
I make some extra money by writing content as a freelancer and selling my travel pictures online. I use this money to pay the fees for my violin and dance classes, for groceries and for the food I consume on the streets as I am a complete foodie.
I also write my travel stories on Tripoto, earn credits and redeem them to travel.
• "A LITTLE SACRIFICE NOW CAN HELP YOU TRAVEL LATER."
I have stopped shopping. I was an impulsive shopper. I picked up almost everything I felt like buying and ended up with a few penny by the end of the month. It started resisting me to travel as I had no money. So, I watched a lot of YouTube videos on how to save money, read lot of books on them and finally gave up shopping. I realised that I have tons of dresses, few of them I even forget that I posses, so I started reusing my stuff. I went through several hacks that a person can use to reduce investment of money on unwanted things.
Now, I follow the process of Reuse Reduce and Recycle. Trust me, this had helped me save a huge amount of money and I can travel to the destinations nicely.
• "BEWARE OF LITTLE EXPENSES, A SMALL LEAK WILL SINK A GREAT SHIP."
This is an ulitamate truth. I travel solo and sometimes with my family. I need money to travel. So, I never indulge in eating out at restaurants. Since one year from now, I have not eaten in expensive restaurant like Mainland China, KFC, MC D, Domino's etc. If I crave for food when I am out, I indulge in eating Pani Puri, bhutta, momos, jhalmuri etc from the street side vendor. A plate of momo cost you hardly ₹50 in West Bengal. So, I save loads from withdrawing myself from the lustrous restaurant. While travelling, I search for restaurants that offer great food at cheap price.. "aur dhundne se to Bhagwan bhi mil jate hai"....
• MONEY SPEAKS ONLY ONE LANGUAGE- "IF YOU SAVE ME TODAY, I WILL SAVE YOU TOMORROW."
This is a golden rule I follow. To save a lot of money for travel, I completely rely on Public Transport and Indian Railways. I don't posses a private car or a scooty, I just have a bicycle which I have been using since I was in my school, standard 6!
For saving money on transport, I start planning for trips almost 4-5months before the month or week I want to travel. This gives me a clear idea about - how much money I will be requiring to travel for that particular destination; how much I need to save for my upcoming trips; and the most important tip.. get tickets in the Indian railways.
I never take flights to travel within India if it's not an emergency.
The railway portal opens 4 month prior to your traveling date and I generally purchase a ticket in 3tier AC because it is cheap compared to 2 tier and 1st class, I can interact with people and if, I am, travelling alone I have a security with my luggages. To me trains are much cheaper and comfortable. Though it takes much more time than flights, the cost differs a lot; as you may get a ticket for ₹1500 in 3 tier ac but the same distance in flight will cost you ₹ 3000 minimum. I understand that a great time is required in travelling by trains but it is my way to save money for trips and travel.
Also, when I am travelling within my hometown or in other places, I prefer using public transport. They are cost effective, safe for solo travelers and much more convenient than private vehicle.
• "COSTS ARE LIKE FINGERNAILS, YOU HAVE TO CUT THEM CONSTANTLY."
Buy what you Need, not what you want. This is the ultimate rule I follow. I invest in things I need and not on what,I feel, I require to make my life good. This may sound like I am a person who is tremendously miser, but the thought is ..."why to buy things which will never be used!"
For e.g., I travel, so I invested my money in buying a Quechua rucksack, a woodland trekking shoes, a Wildcraft backpack, a fleece jacket etc.
All this are costly brands but it is one time investment. Half of the items have a warranty period of 10 years and even lifetime.
When I go shopping, I tend to pick up a hell lot of items, but before billing, I sit and organise the things I have selected. Among this, there are half of the substances  that I will never use, so I leave them and get the items which I truly require on the billing desk.
I don't watch Hindi movies in theatre, because they will be telecast on TV mostly after 5months. I just watch Hollywood movies that too, which I feel I want to watch.
This is my way of saving each and every penny for the destination I need to cover in my lifetime. I hope this helps you too, to become a minimalist and save your precious MONEY for your dream projects.