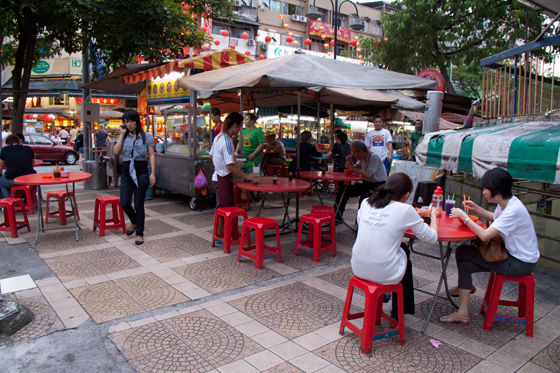 Penang—the city where cultures collide magically to build a culture that is at once modern, while retaining the charm of the old. Along with all the postcard-prettiness the place exudes, Penang is also known for the experience it provides to every foodie who walks into this city. Many call it the foodie haven of Malaysia, and rightly so. Here's why:
Street food: It's best hawker food dish is the sumptuous Char koay teow. Prawns and flat noodles are stir-fried in a fiery mixture of soya sauce and chilli paste along with bean sprouts, garlic and kucai leaves. You can also sample the roti jala with curry. The roti created is eerily similar to that of a spider's web. A hundred times tastier though. The fish net roti created is dipped into spicy curries and gravies.
Dessert: Beat the heat in style by ordering one of Penang's several cold delicacies. The Ais Tingkap is cooling, soul-quenching and refreshing—a tall glass of sherbet served through open window stalls. You can't leave Penang without trying its famous egg tarts.
Penang can be easily accessed from Kuala Lumpur. It takes roughly around four hours to reach by bus, which is the most convenient option of the travelling lot. Book the bus tickets from redbus Malaysia for added convenience.