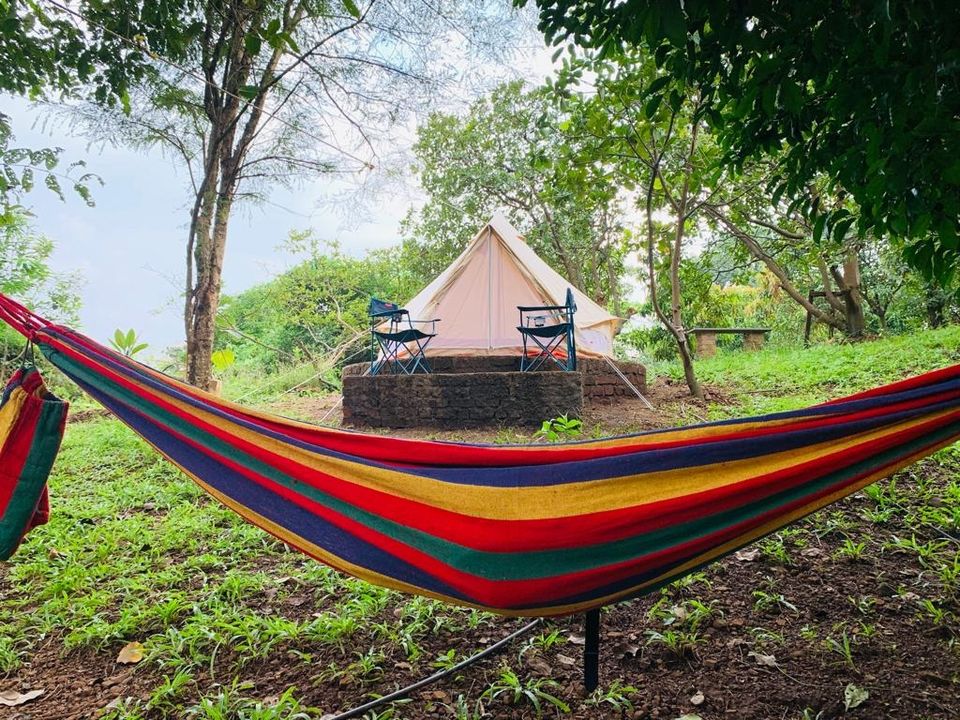 Agritourism is a concept where farmers provide stay, food and experiential facilities on their farm for tourists. It's a win-win for both. The farmer benefits with extra income and the city weary traveller gets to experience fresh air, life on the farm and a pastoral lifestyle. Compared to a resort, an agritourism destination is different:
⦁ It is usually cheaper.
⦁ You can get to experience the lifestyle of a farmer like milking cows, riding a tractor, fishing etc.
⦁ You can enjoy food that is fresh from the farm.
⦁ You can get to closely see and imbibe the knowledge of many plants and trees from the farmer.
There has been an explosion in the number of agritourism destinations near Mumbai and across the country with the government encouraging this new trend. In this article I will provide a review of the agritourism destinations I have been to and also a listing of the other places I have heard of and want to visit in the futur
Wadkar's Agrotourism: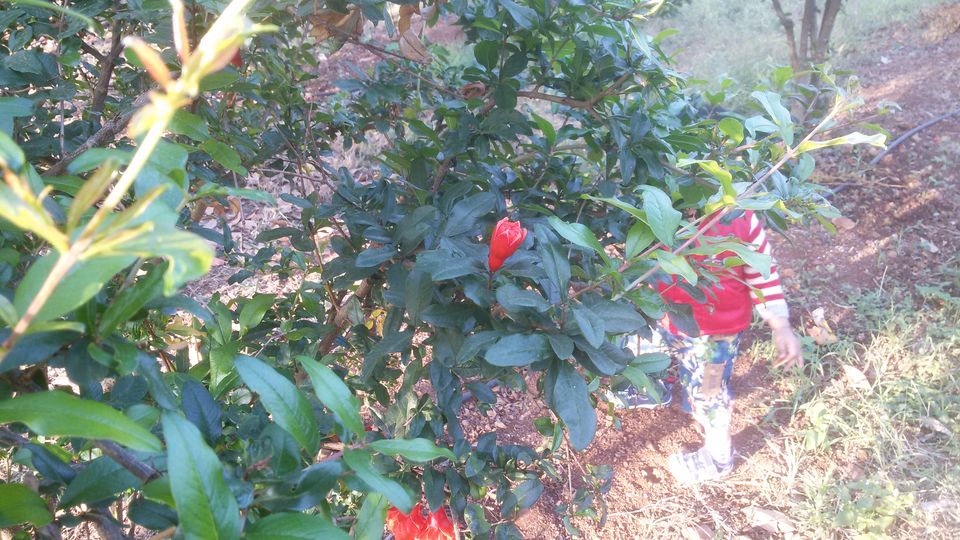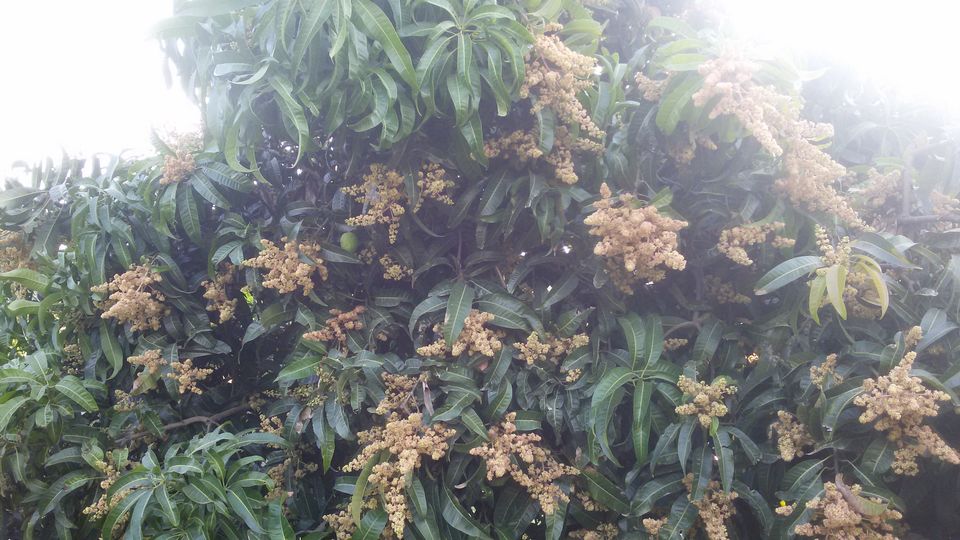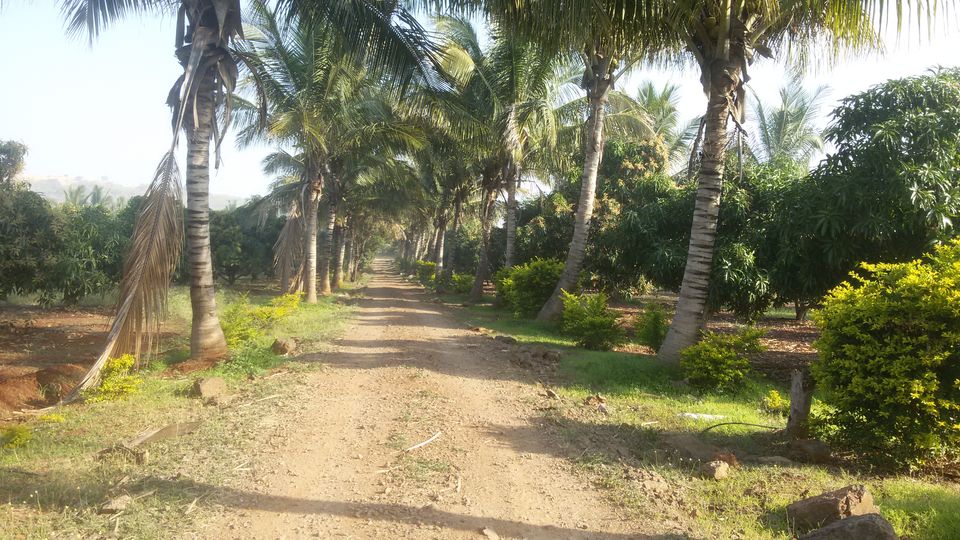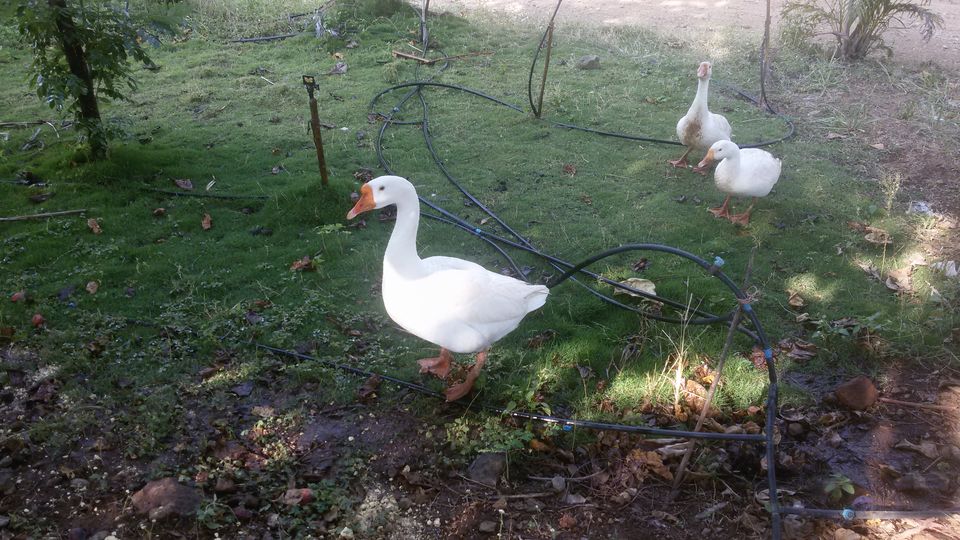 This was my first brush with agrotourism. It is situated about 40 kms from Pune on the way to Mahabaleshwar. Hence it provides an ideal rest stop if you are driving from Mumbai to Panchgani. Located a few kilometres off the highway, you have to drive through some bad roads and no roads to reach this place or for that matter most of the agritourism places. Being situated away from the city life and relatively deep into the countryside is what makes these places so charming. On a cool December evening I reached this place quite late. It was dark, there was no road in sight, so wifey expressed her apprehensions. Soon, a person arrived and escorted us to the farm. All fears were put aside as we were soon enjoying hot tea with the loud music of crickets all around. It was music to the ears that were strained by the cacophony of the city life. Wife was relaxing on a hammock. Fresh air filled our lungs and I was thinking: This is the life I want. There is a lot of buzz about organic food, but it has to be experienced to be believed. Lunch was made with fresh vegetables from the farm and they were unbelievably tasty. The next morning we took a tour of the farm which was quite enjoyable. There are mango trees, custard apple, pomegranate, paddy cultivation and many more. If you are lucky you could even spot some peacocks in the fields.
Website: http://wadkarsfarm.com/
Save farm, Dahanu: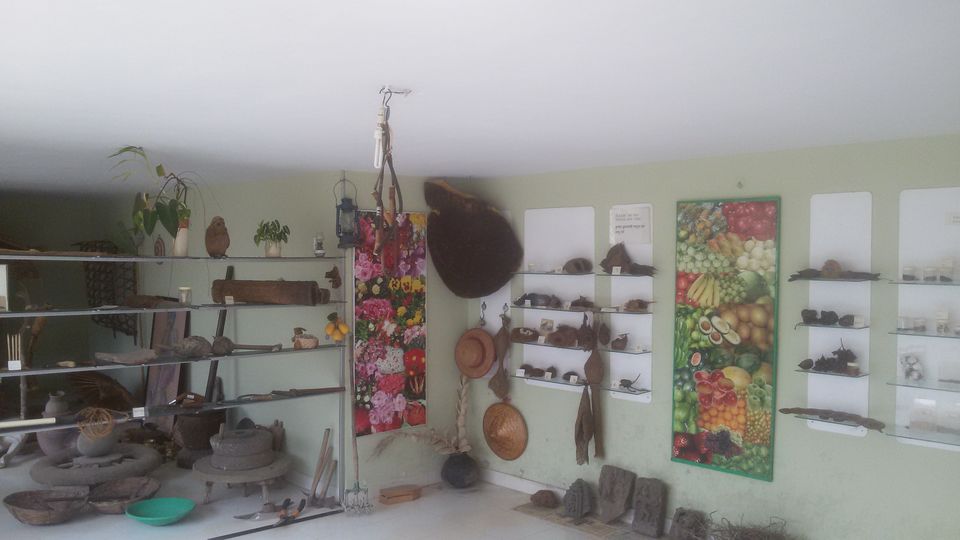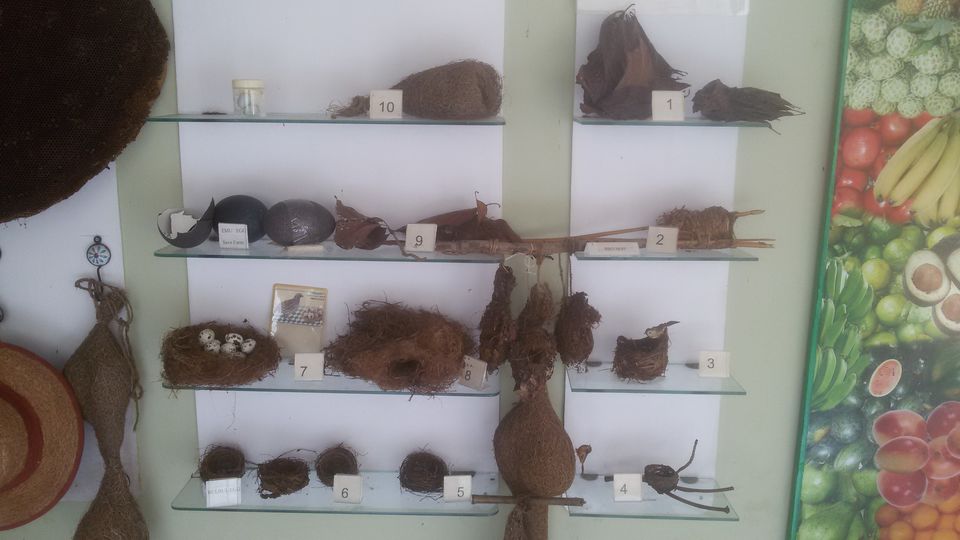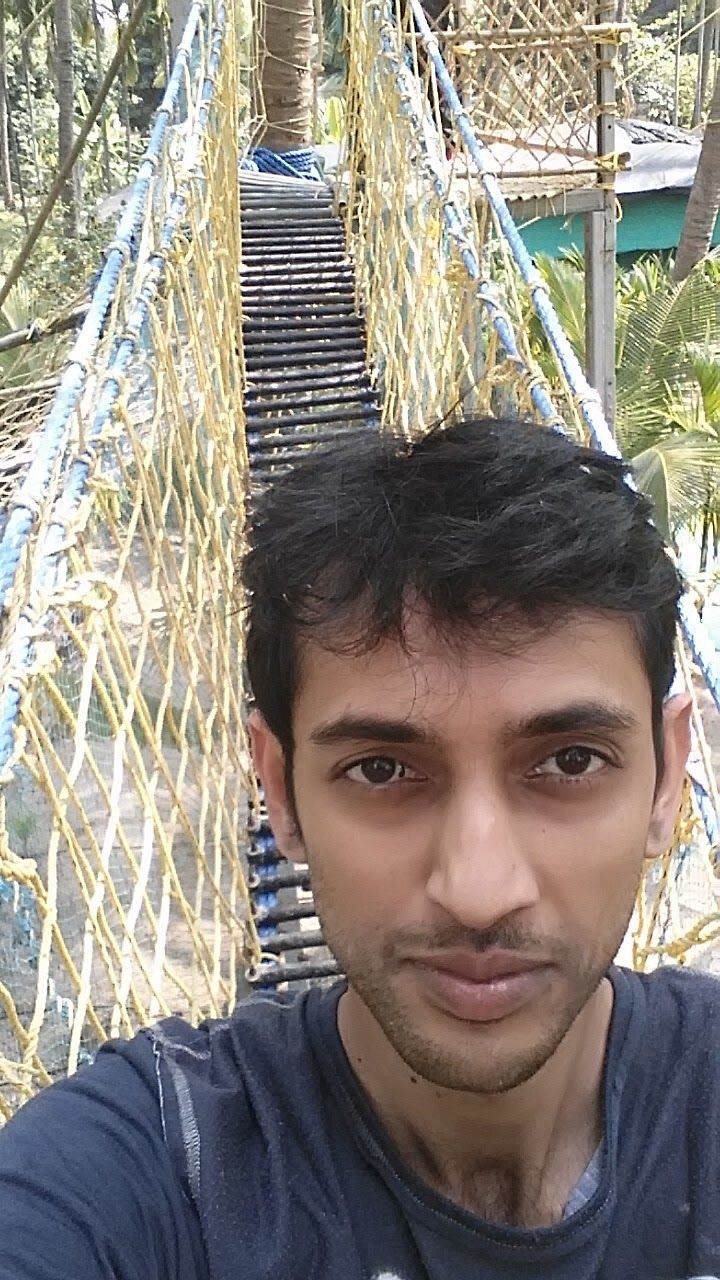 This is a highly developed agritourism destination with a reception and office area where you can buy produce from the farm. They provide stay and day visit facilities. My day visit began in the morning with a sumptous breakfast and then it was time for the tractor ride. The tractor takes you around the massive farm. The first stop was a museum that had different kinds of bird nests and items from the Warli tribe. It was very informative and inspiring. After that we saw a solar dryer that dries chikoo, the fruit Dahanu is famous for into chikoo chips. You can buy chikoo chips at the reception. The journey then took us around the farm explaining about different trees and then concluded at a pool area where we did ziplining and indulged in some net climbing etc. There's even a fish farm. After lunch there is a basket weaving and Warli painting class and the tour ends. You can buy beautiful warli painted t-shirts, bags, chikoo chips, pickles etc in the office.
https://savefarm.in/
KISAN ECO-FARM: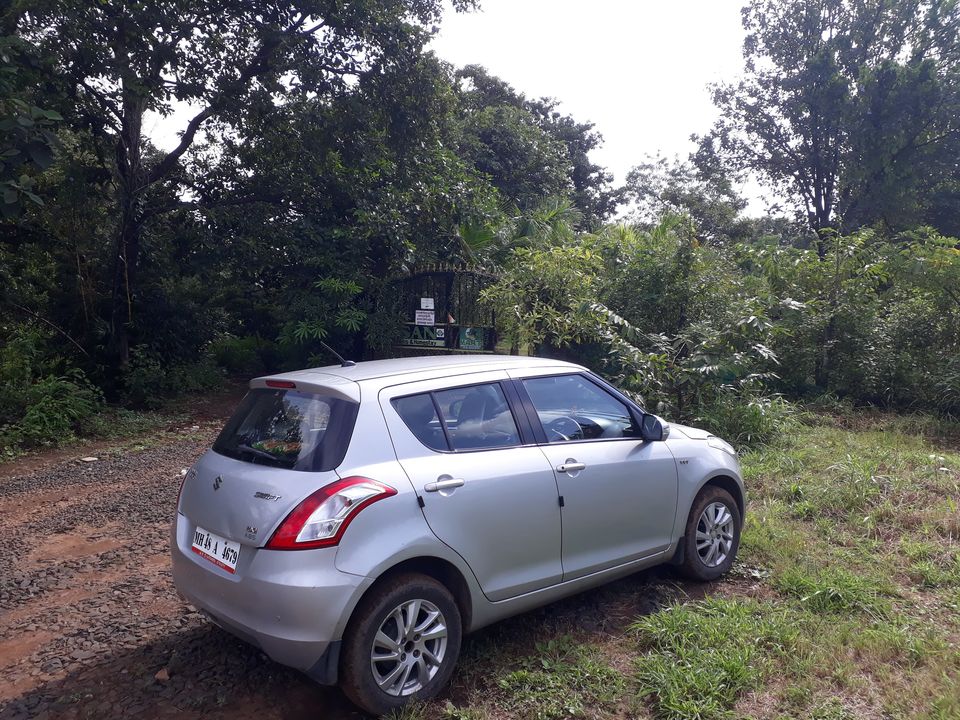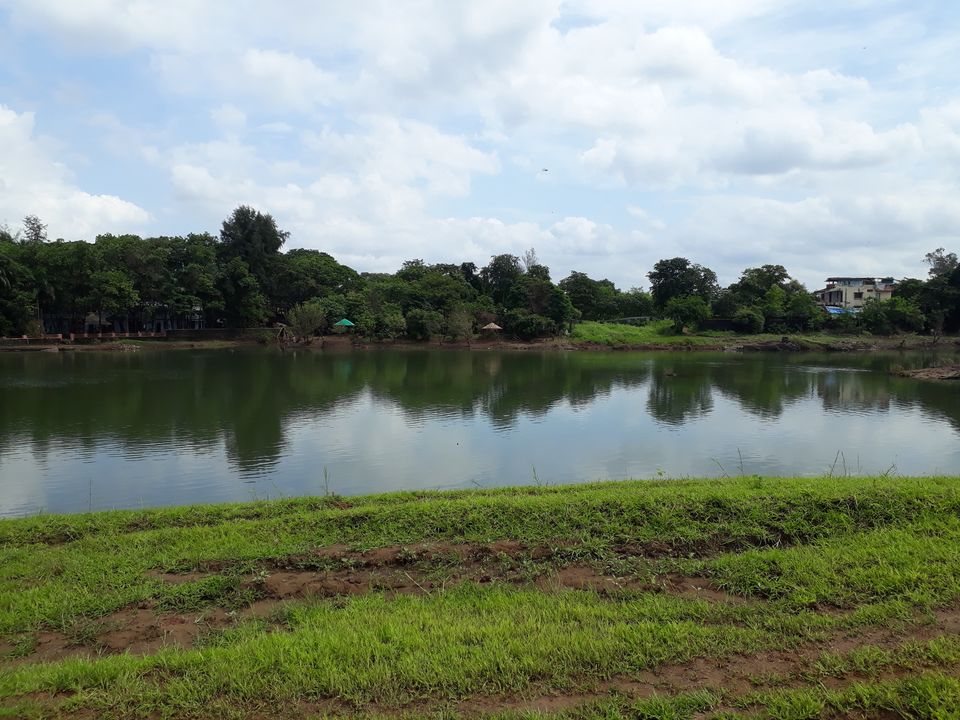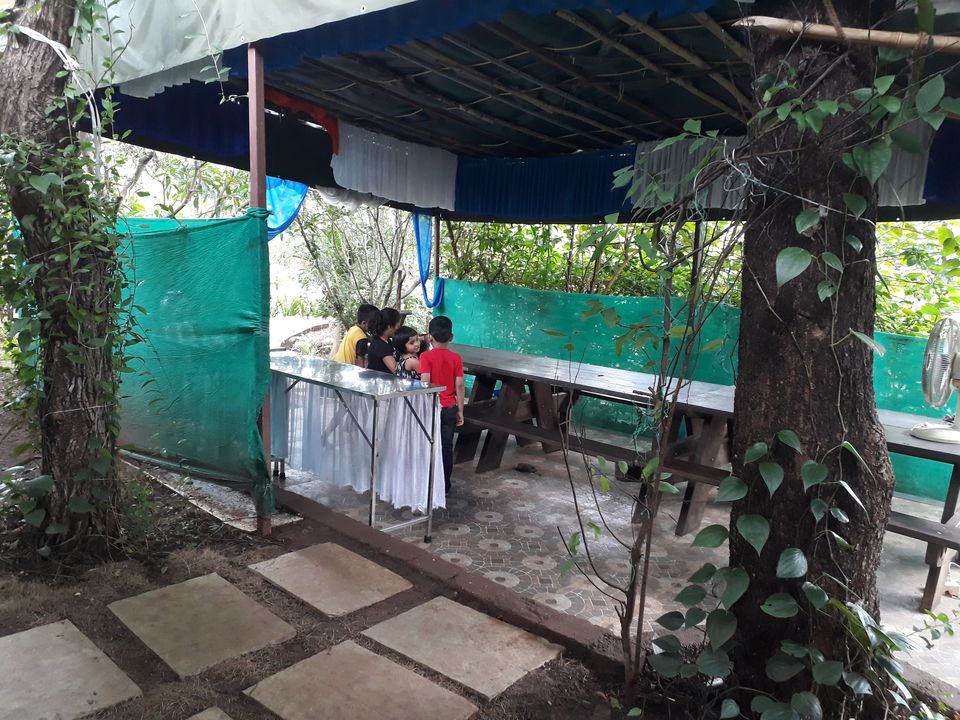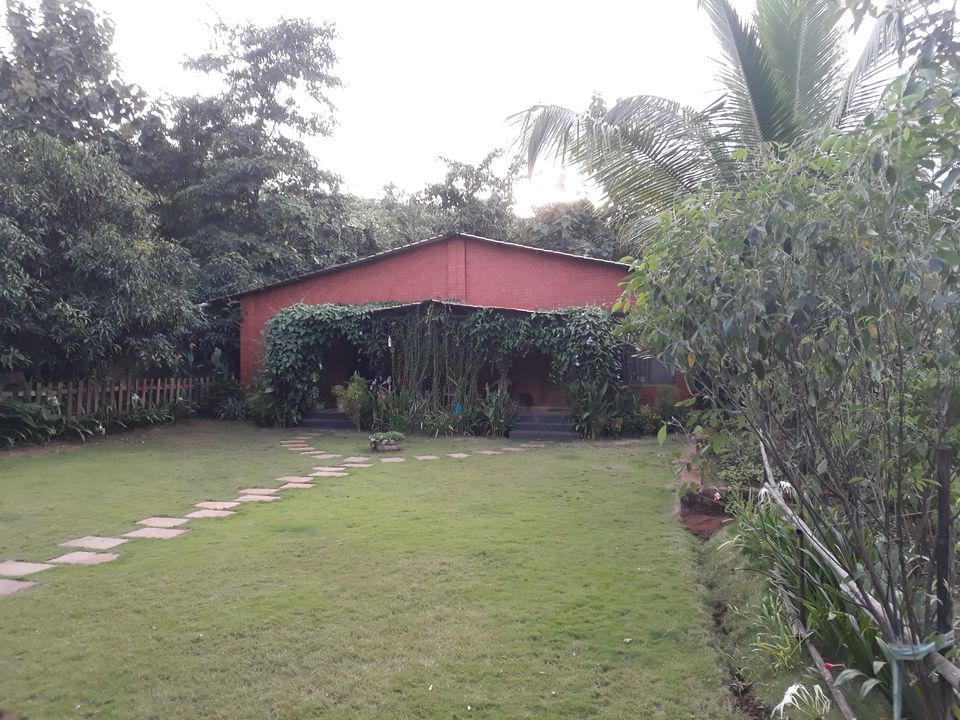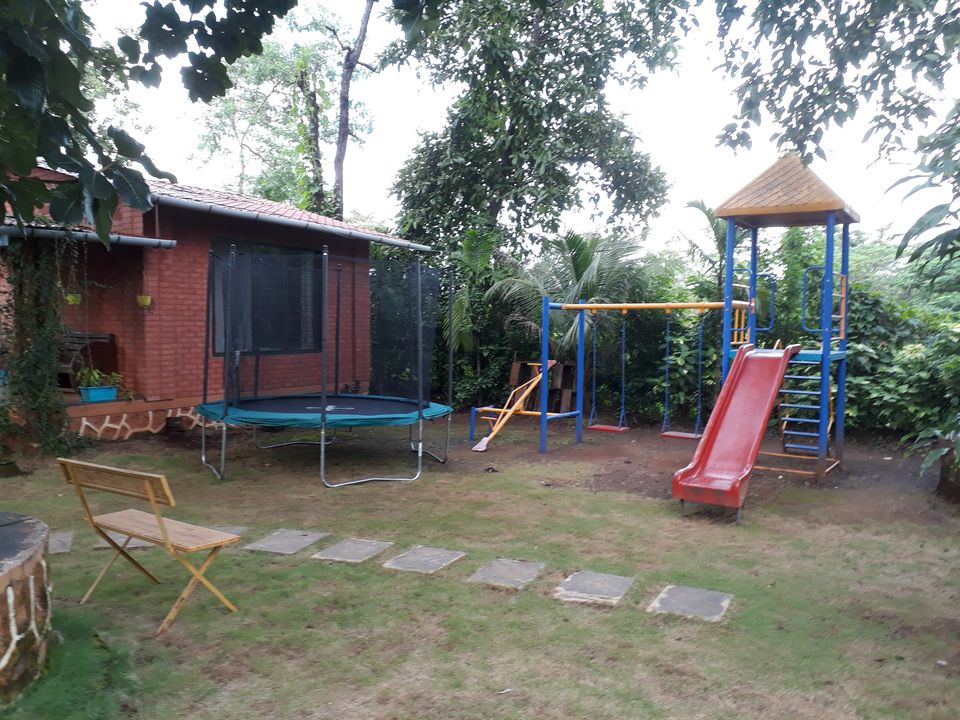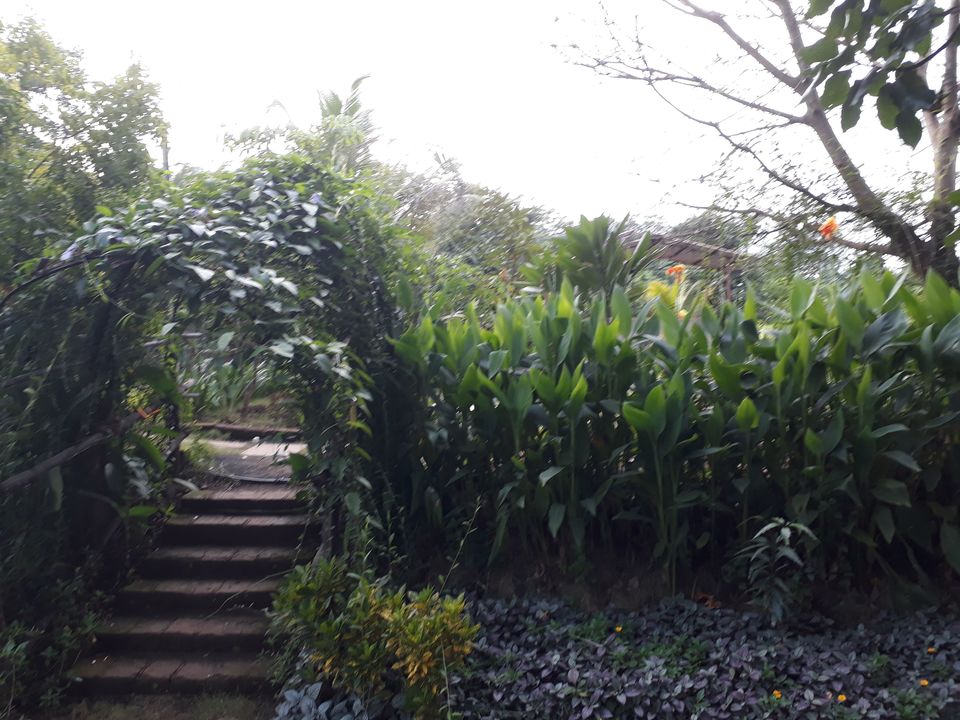 This is an outstanding property that offers you an authentic, rural, farm experience with a premium stay facility . The owner, Sarita is a passionate and energetic individual who manages the farm to perfection despite having to shuttle between her life in Bengaluru and here. Situated off the Mumbai-Nashik highway, a small, kachha road between the fields leads to the farm. As you walk into the property, what strikes you is how the place has been tastefully decorated without losing the rustic vibe. There's a central sit-out/dining area surrounded by the kitchen and helper's rooms. It is a peaceful, serene experience to just sit there in the evenings, chai and pakoda in hand, and muse about the joys of a simpler life. The rooms are very beautifully done and a delight in themselves. A perennial river runs next to the farm and that is one of the highlights of the farm. I went for a dip in the morning and felt like I washed away all the sins of the city. The farm has ducks, a rescued cat and a dog which add to its charm.
Website: http://www.kisanecofarm.com/
Saguna Baug, Neral: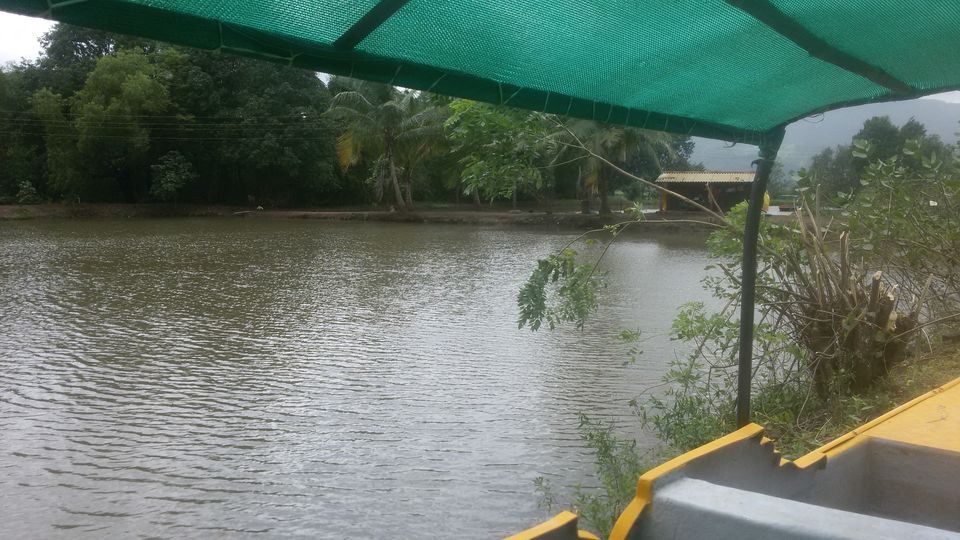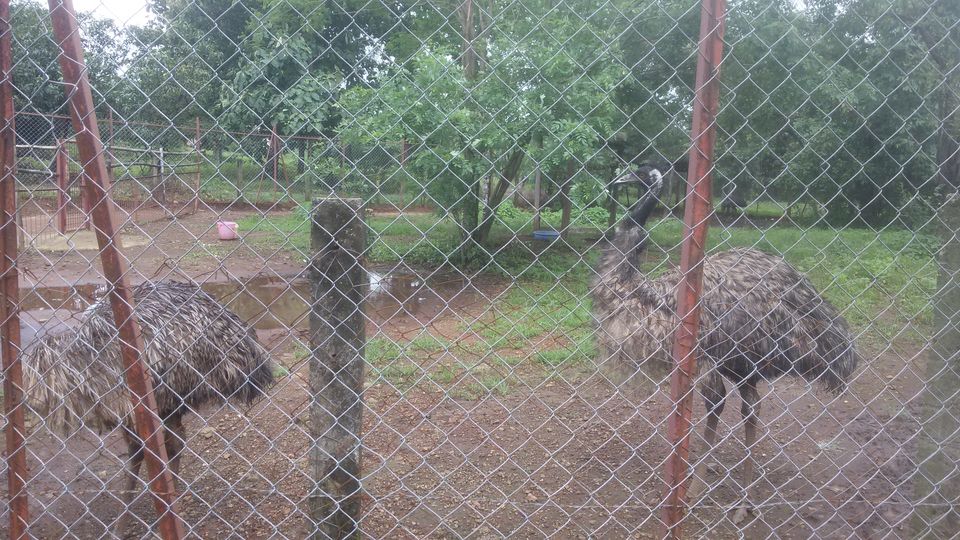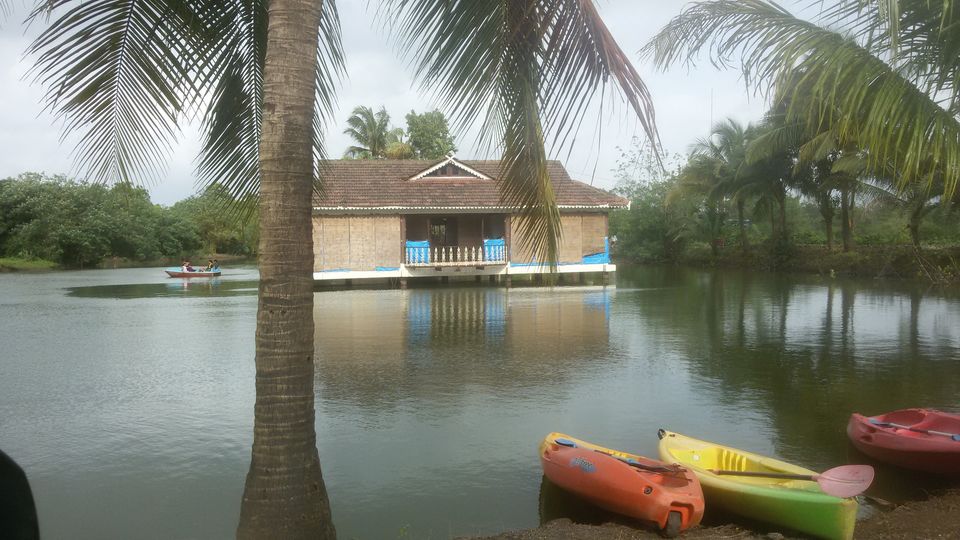 This again is a highly developed agritourism destination with a high footfall count. A weekend would be typically packed. I again did a day trip here. You can enjoy several activities here like shooting, boating, horse riding, cycling etc. The stay facilities are beautiful and located in the middle of a pond. However you'll have to book a month in advance to get a booking.
https://sagunabaug.com/
Rangnekars's village resort: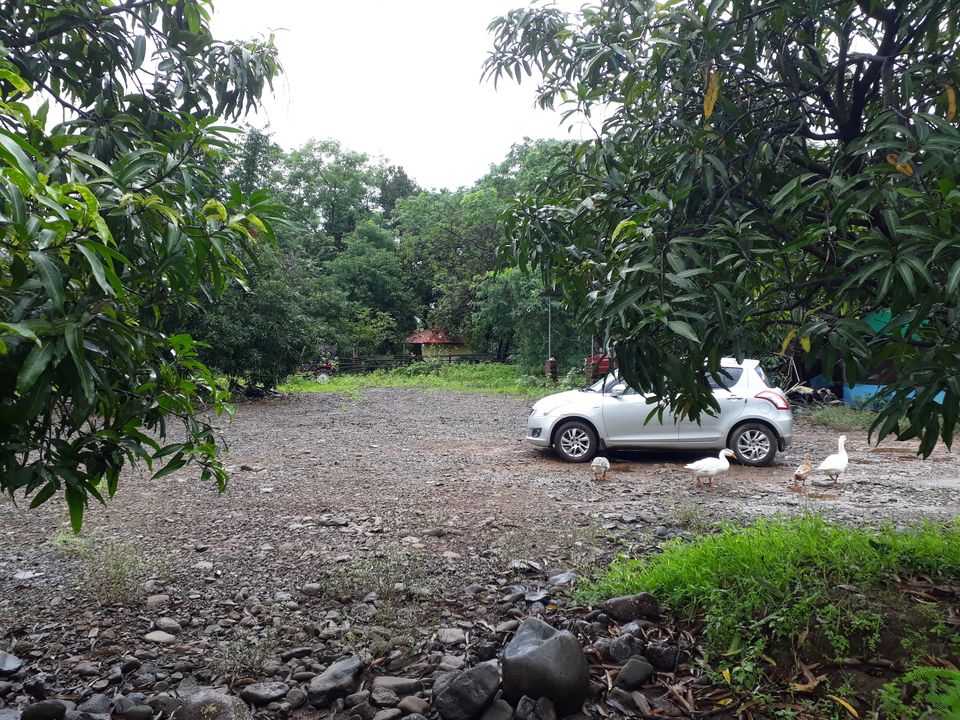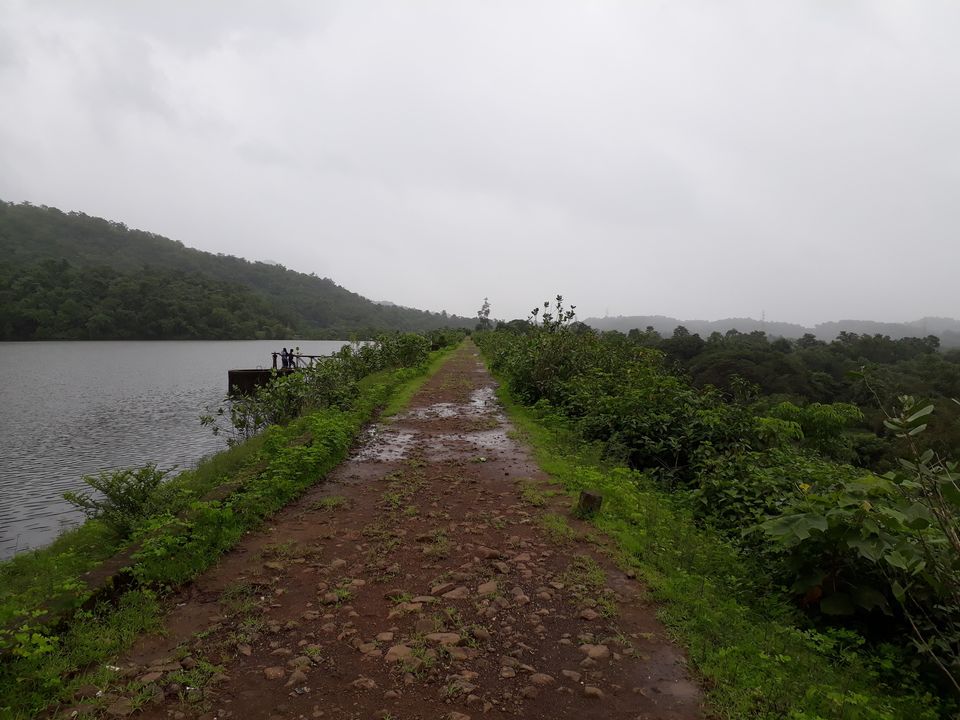 Located in Khopoli, an hour's drive ahead of Imagica, deep into the countryside, the location of this place truly takes you into a rural heaven. The rooms are extremely spartan and that is the only drawback of the property. A perennial river flows right next to the farm. There's a sitting area from where you can enjoy the river view. In the summers you can drift down the river on a driftboat. There's a central sitting area near the swimming pool where you can enjoy tasty snacks and a wide array of lip-smacking organic food. The farm has mango and coconut trees among others. You can visit the nearby Kondgaon dam which offers an unbelievably serene and pristine experience. Feeding the ducks on the farm is an enjoyable experience for the kids.
https://rangnekars-village.business.site/
Aajol, the village homestay, Khopoli:
This is not an agritourism destination. It is a small farmstay very near to Imagica and provides an ideal place to stay if you want to visit Imagica the next day.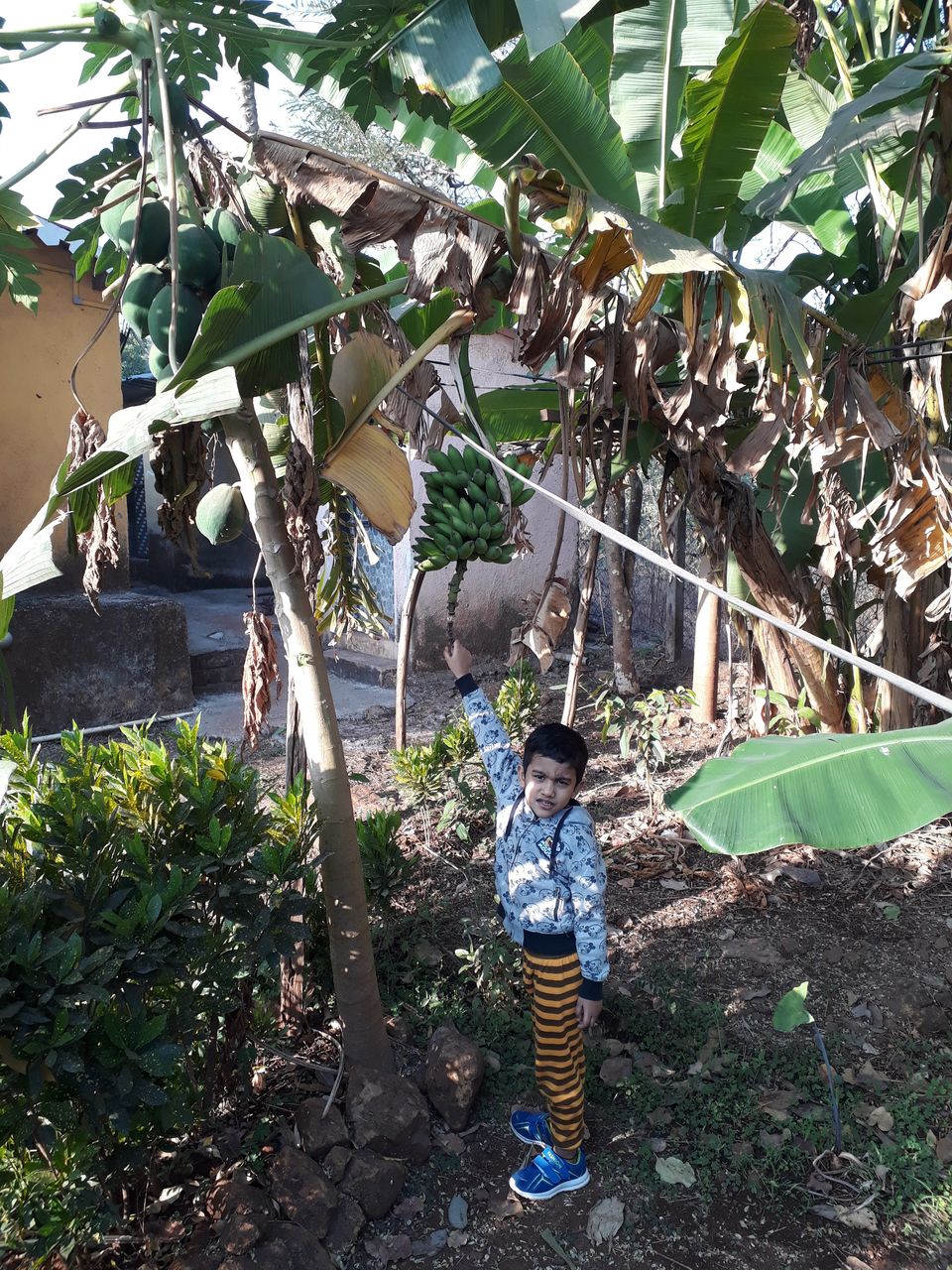 Also check out Parashar Agro tourism near Junnar, Anand Krishi Paryatan at Morachi Chincholi near Pune and Farm of Happiness in Phungus, Konkan, Maharashtra.
For your next break, do try an agritourism destination instead of a regular resort and feel the difference.