When you're thinking of winter holiday destinations, a lot of big and popular names come to mind. Maybe you're thinking of a desert sojourn in Jaisalmer, or visiting the beautiful waters of Kerala. Visiting the Rann of Kutch is now a must do, and the North East is just catching people's fancies.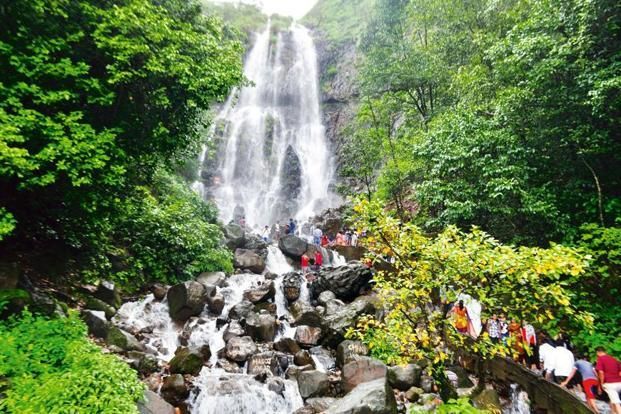 But this sleepy, unobtrusive village in the middle of Sahyadris, one hour away from Goa, is perhaps something you should consider travelling to as the temperatures bring a welcome respite.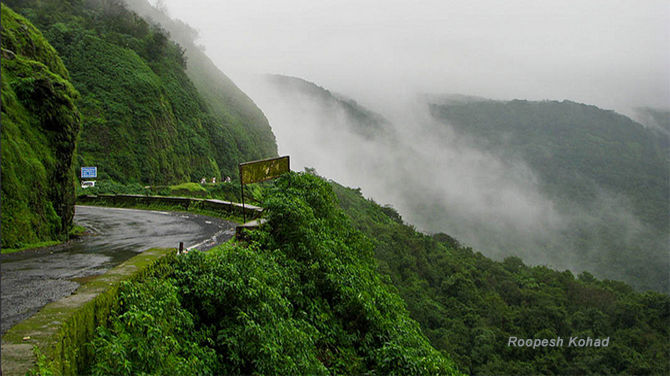 Amboli isn't a place on tourist maps (yet!). Except for locals who frequent here for the fresh, clean air and the beautiful waterfalls, this village has managed to stay out of the tourist circuit.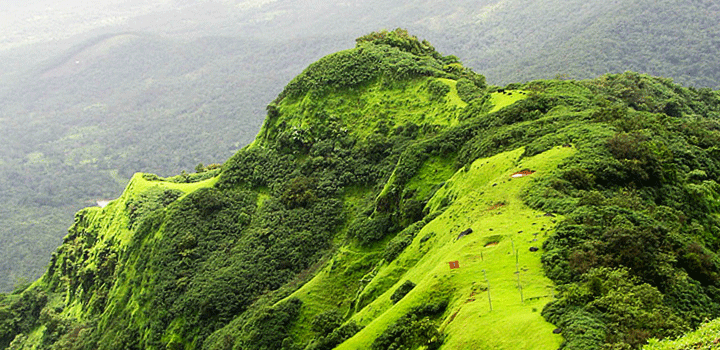 Amboli has thick forests, stunning watefalls and ravines and some of the cleanest air in the country. There are beautiful temples here and a general sense of peace which all of us city goers are hunting for in our harried lives.
This small village receives the highest rainfall in Maharashtra. Locals call it the Cherrapunji of Maharashtra. This healthy rainfall and an abundance of animals, birds, reptiles and amphibians means Amboli is a photographers and nature lovers paradise.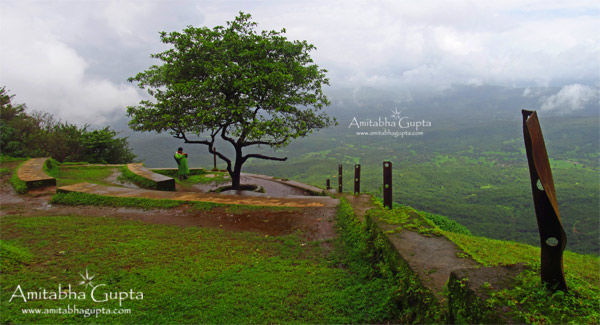 The village is not without history. The British used to supply their garrison to South India through Amboli. It also has links to Vengurla which was a Dutch stronghold. Unfortunately, these events are not documented or archived.
The hotels here are small and cozy, the food home cooked and delicious and nature out in full display. Amboli is as stunning as it looks. To make it easier for you to plan a trip, here are a few things you can do in Amboli:
1. Madhavgad Fort:
The Madhavgad Fort stands in ruins but is famous among tourists for its grand structure. It is supposed to be four times the size of Shaniwarwada in Pune. Not much is known about the history of the fort but the viewpoints from the fort offer a stunning panoramic view of the mountains and the valley.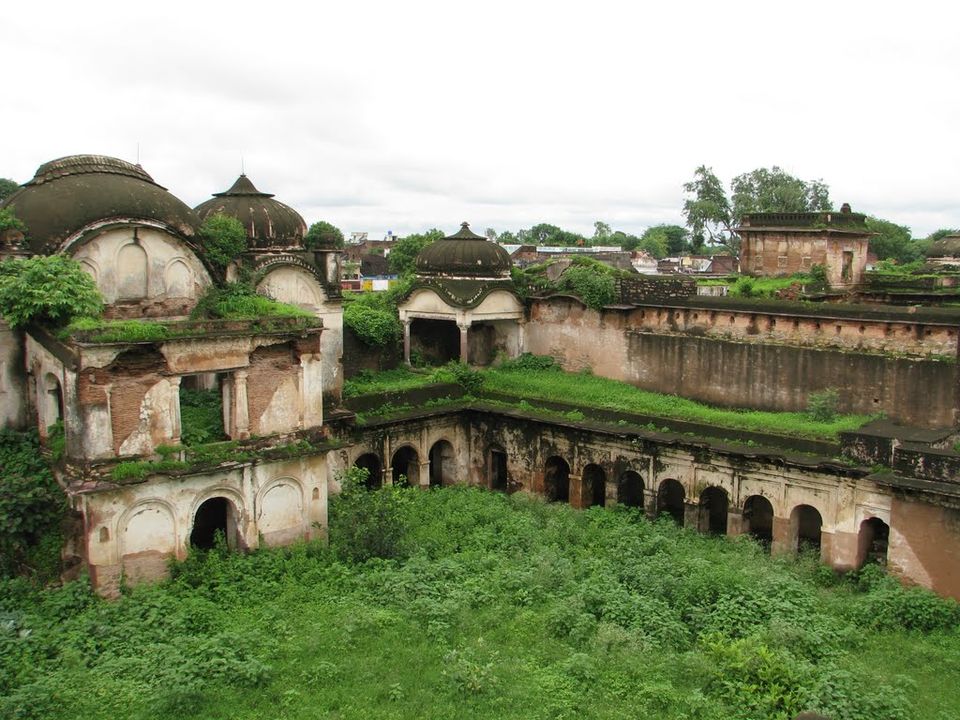 This temple is dedicated to Goddess Parvati. The Hiranyakeshi River begins from this temple. The temple is surrounded by foliage. The river begins from a cave in the mountains, which eventually drips to become the river.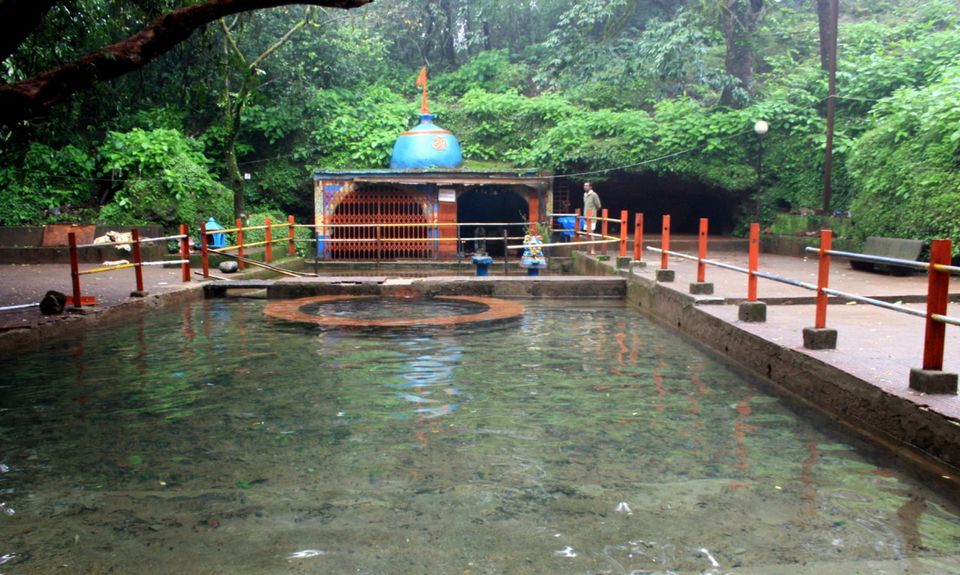 3. Amboli Falls:
This is the most popular waterfall here. The locals call it Amboli Dhabdhaba. The waterfall is in full flow even during the non-monsoon months because of the plentiful rains.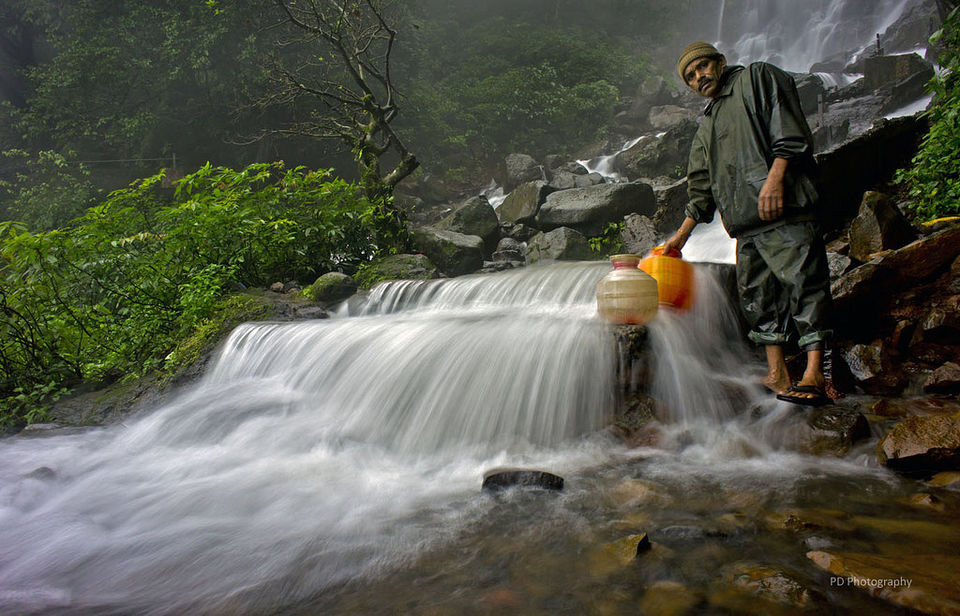 4. Nangartas Falls:
This stunning waterfall is situated about 10kms away from Amboli. It is a narrow gorge from which water falls. This waterfall is known for the sound it makes. A note of caution, the waterfall has a steep 40km fall and is dangerous for exploration. There are platforms meant for observation.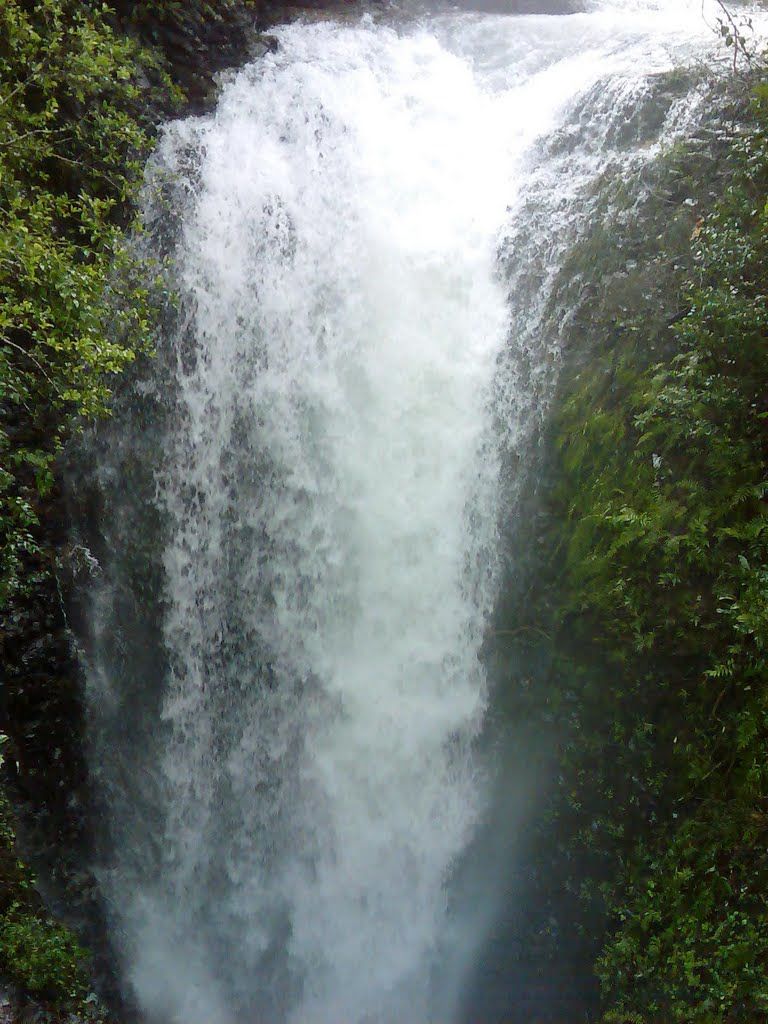 5. Old Amboli Rajwada:
This Rajwada was built as a summer palace by the Bhosles from Sawantwadi. The palace is in complete ruins. The palace is overgrown with plants. It is a two storied mansion with several rooms. There are no guards here to regulate entry and exit, it is left to the visitors and is largely undisturbed.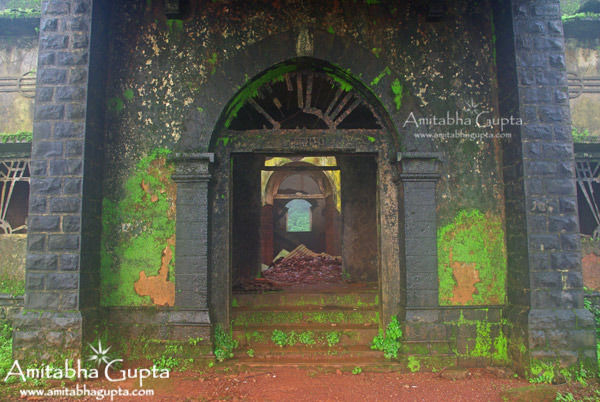 Here are a few accounts I read online about Amboli. They should help in planning an itinerary.
https://amitabhagupta.wordpress.com/2013/08/01/a-monsoon-holiday-part-i-amboli/#more-1692
http://sindhudurg.sindhudurg-paryatan.com/Sawantwadi.php
https://www.outlookindia.com/outlooktraveller/destinations/nocturnal-world-amboli/
https://www.outlookindia.com/outlooktraveller/destinations/amboli-search-flying-frog/
https://www.outlookindia.com/outlooktraveller/destinations/quick-guide-amboli-maharashtra/
https://www.outlookindia.com/outlooktraveller/ot-getaway-guides/amboli_over_the_hills_and_far_away/
https://www.outlookindia.com/outlooktraveller/regulars/maharashtra-monsoon-madness-in-amboli/
That's the thing about beautiful villages in corners of the country. They're unexplored, with a healthy offering of some relaxation and quiet for the traveller. Perhaps that's why Amboli should be something on your itinerary. The remarkable carpets of green offer solitude and peace. The clean air is refreshing and these mountains are close to home. Maharashtra has many such gems that have simply escaped tourist scrutiny in recent times and before Amboli is sapped up, plan your next vacation.
How to reach:
1. Nearest Airport is Goa's Dabholim airport. The Goa airport is 2.5 hours away from Amboli. To get from Goa, drive to Amboli via Sawantwadi
2. Nearest Railway station is Sawantwadi. Buses and local autorickshaws ply from Sawantwadi
3. Amboli is connected to Kudal and Sawantwadi. These towns are connected to NH17.
Where to stay and eat: (Courtesy, OutlookIndia's guide)
1. Hotel JRD International: (Tel: 02363-240222; Tariff: Rs. 995– 1,575)
2. MTDC's Green Valley Resorts: (Tel: 240236/ 39; Tariff: Rs.990–2,000)
3. Shiv Malhar: (Tel: 240301; Tariff: Rs. 600–1,000; dorm Rs. 1,100)
4. Whistling Woods (Tel: 240505; Tariff: Rs. 1,800)
5. Green Palace (Tel: 240302; Tariff: Rs. 1,200–1,500)
6. Silver Spring Resort (Cell: 09049455502, 094211 90571, 09049053836; Tariff: Rs. 1,761– 2,070)