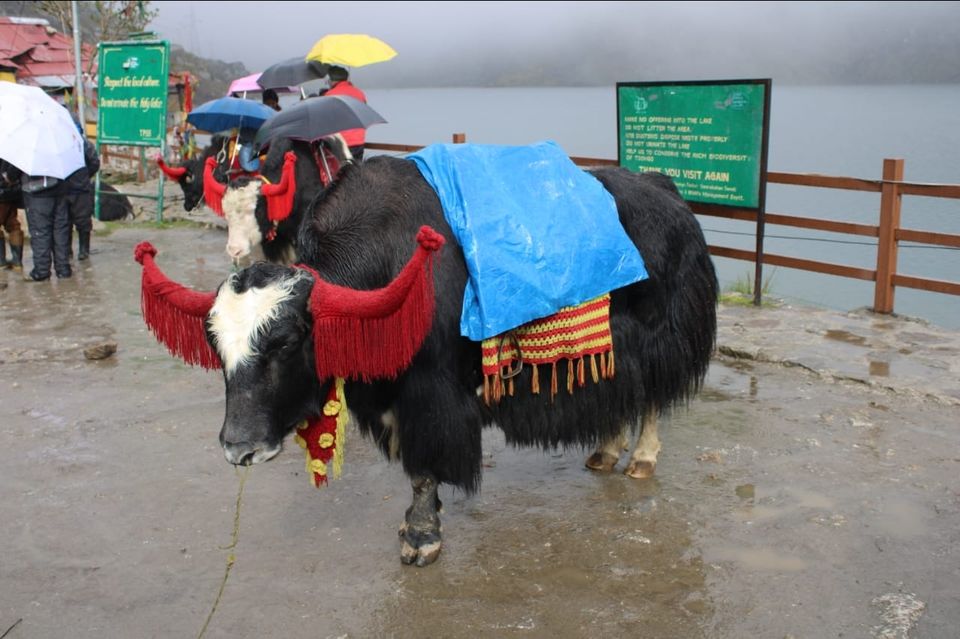 I'm a person of free spirit and I love to travel. I travel as though my life depends on it. But till now I have been to many places and recently I had been to Gangtok and Darjeeling and here in this trip I have observed some changes within me while I'm traveling and believe it or not I have changed for good.
The main thing I have changed is I have #1 MINIMIZED THE  WASTE . Before I used to bring a lot unwanted things and I used to have no other options than dispose it in the tourist places. I minimized the usage of plastic water bottles and I started using steripen. Well it's a wonderful product and it's worth your investment. It saves a lot of money and it contributes in protecting the nature as well.
The SECOND big change I made was I stopped using plastic bags given in shops instead I started to use reusable bags and even that is worth your investment. It is durable and it carries a lot of load.
#2 LIVE LIKE A LOCAL AND CONTRIBUTE TO THE LOCAL ECONOMY.
This is a major change I have seen within myself.  Before i used to live up to my standards and with all those branded, classy things. But now I have understood that living like a local is a different fun. It's very blissful when you interact with strangers and show some kindness and those traders will also be benefitted for their daily bread.
#3 WATCH YOUR CARBON FOOTPRINT.
This is an important change and I advise everyone to do it as well. Instead of hiring a cab for yourself you can use the local and public transportation like Bus or auto whatever is available. It saves a lot of non renewable resources and it helps us to preserve it for the future generations.
#4 CONSERVE WATER AND MINIMIZE THE USE OF IT.
When we shower we get lost in our own thoughts and stand under the shower in our very own blissful moments but this is wrong. Water is very precious. Though 70% of earth and 70% of our body is filled with water, the irony is that we don't have enough water to drink, only 3% of fresh water is available , and is our duty and responsibility to conserve water and also to educate others to do it.
#5 DON'T  SUPPORT ANIMAL TOURISM.
After a long time I discovered, that just about every single animal attraction is negative, so our simple solution is to not support any of them. This includes riding Elephants or Elephant safaris, Elephant 'sanctuaries', Tiger temples, swimming with dolphins, animal performances, hunting... the list goes on. 
If you're absolutely determined to get up close to a wild animal, we implore you to do thorough research through Google,and guidebooks before you visit any animal attraction and only support those who are truly ethical.
And as much possible donate for these animals for their welfare. I find ethical non profit organizations and donate and they take care of the welfare of these animals.
#6 The last this I have changed is I EDUCATE OTHERS TO BE A RESPONSIBLE TRAVELLER.
This is also as important as the others because not only us, there are 200 billion people around the world so when I get an opportunity like this I write my blogs and text people and talk to people and educate them about all these and according to me even if 1% of people listen to me it will be a great contribution as "drops of water fills a glass." Hence I find educating people to be a RESPONSIBLE TRAVELER is the most important.
So this is Anvitha Bellamane signing off I'll be coming with more of my blogs so till then keep traveling and remember to be a RESPONSIBLE TRAVELER.
Here are some pictures of places where I have traveled in 2019.