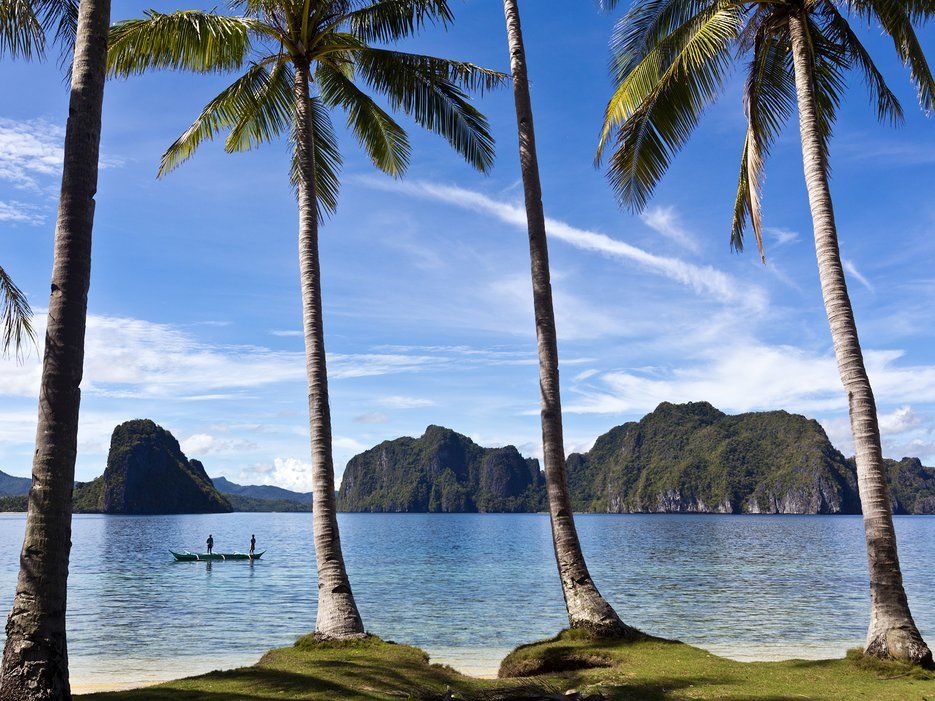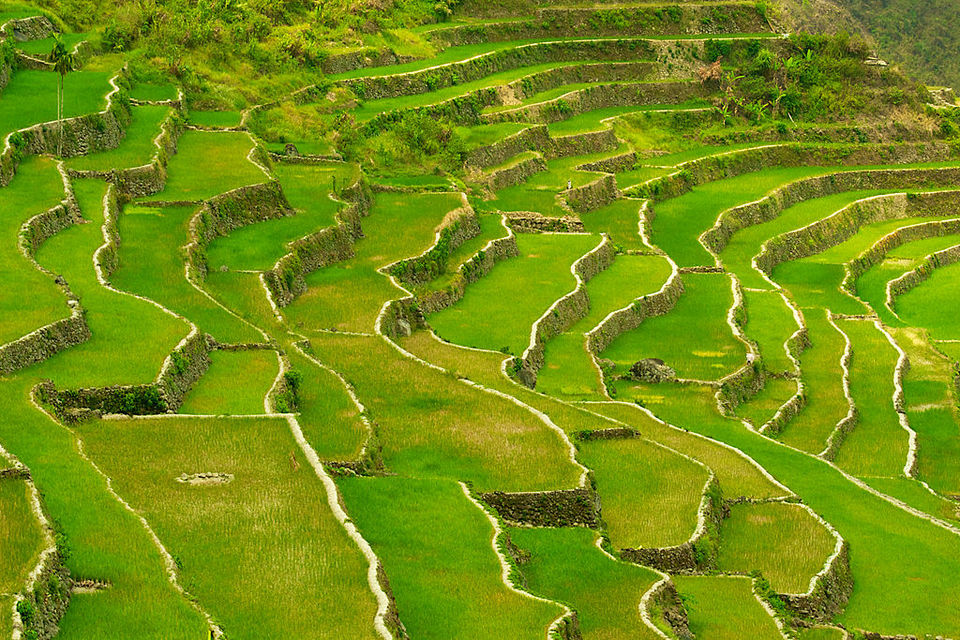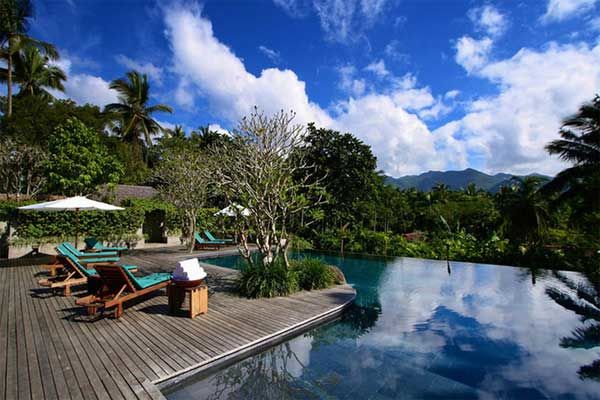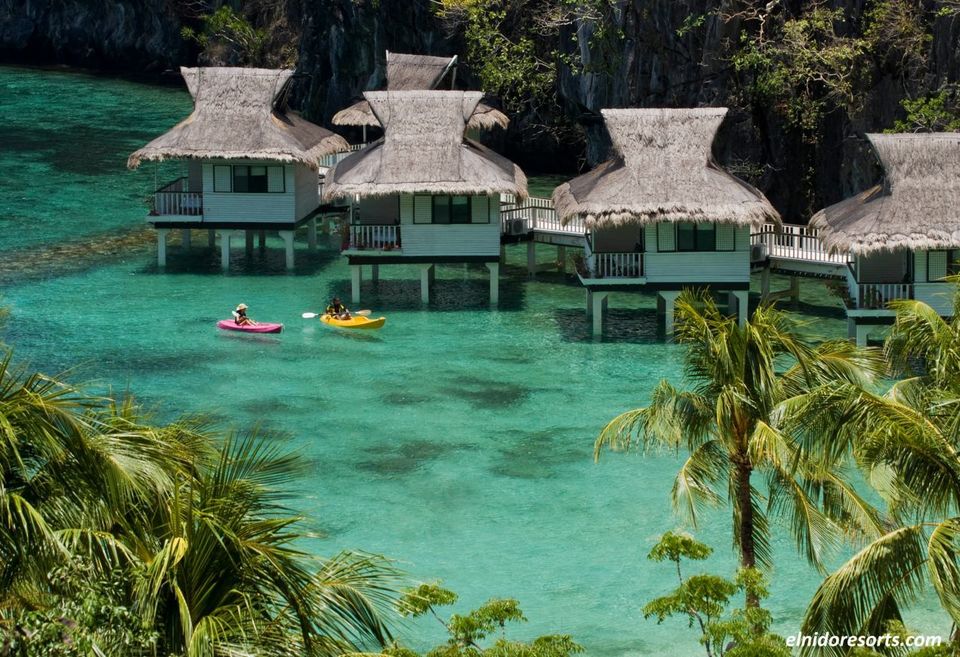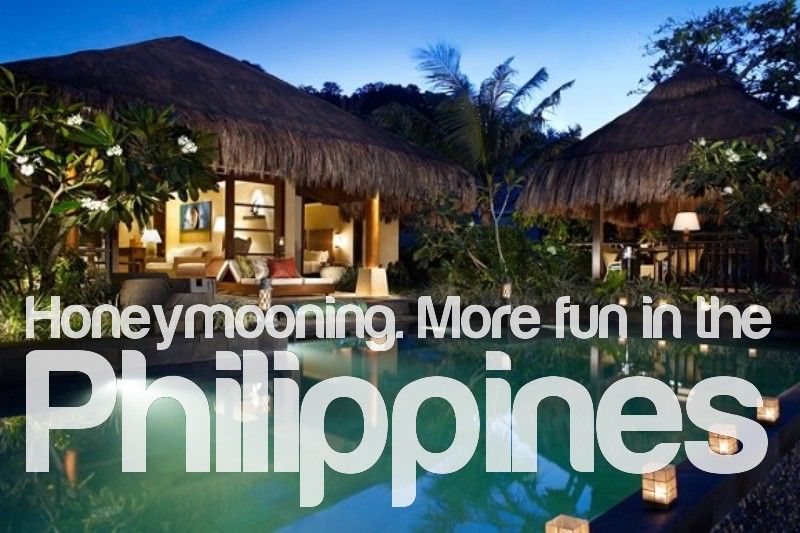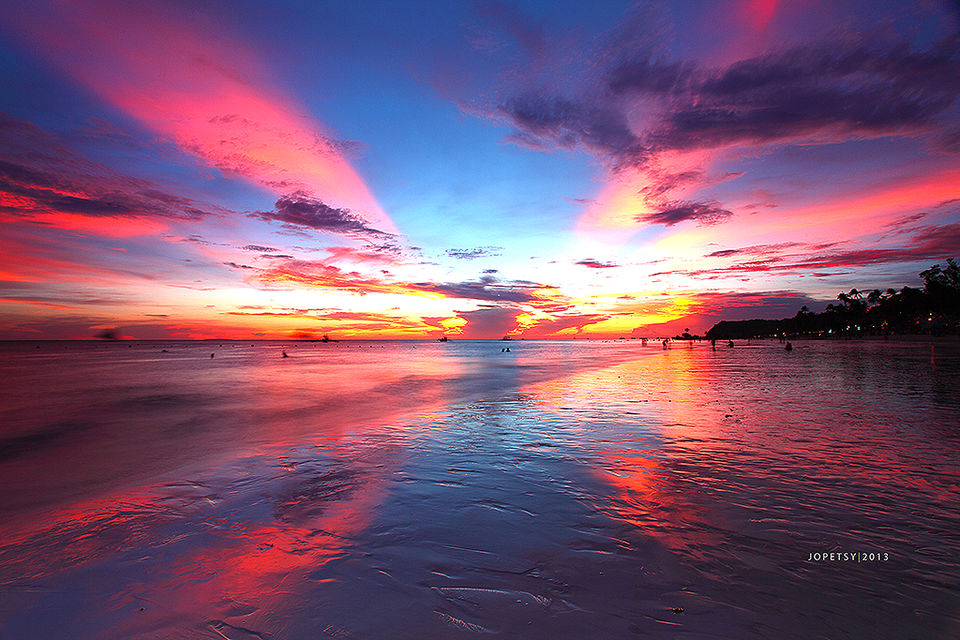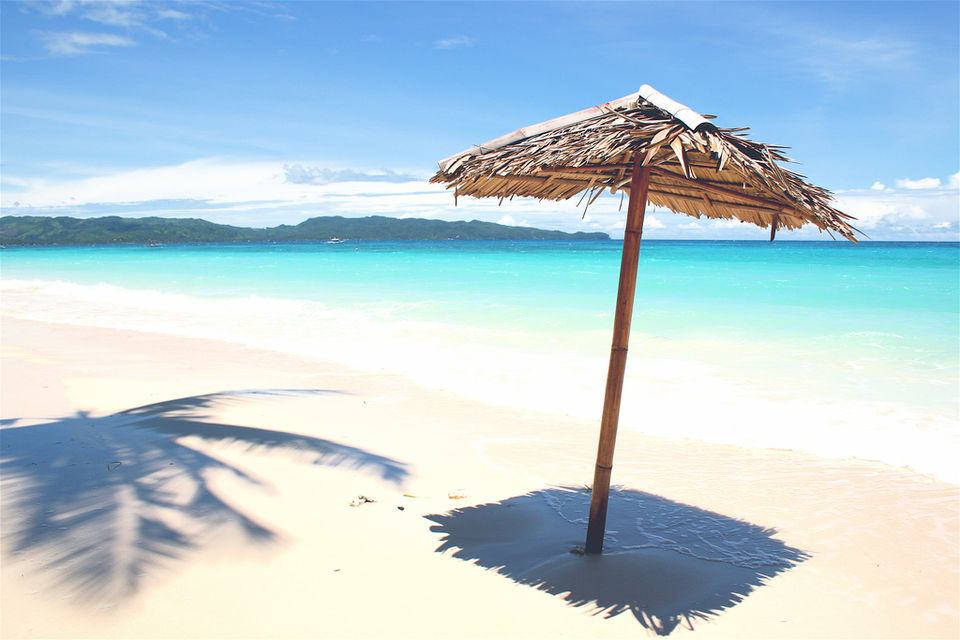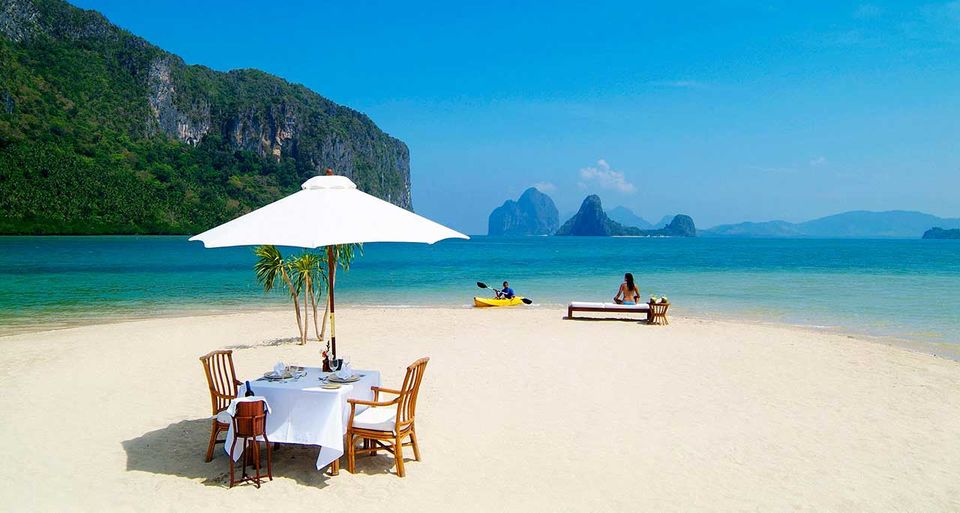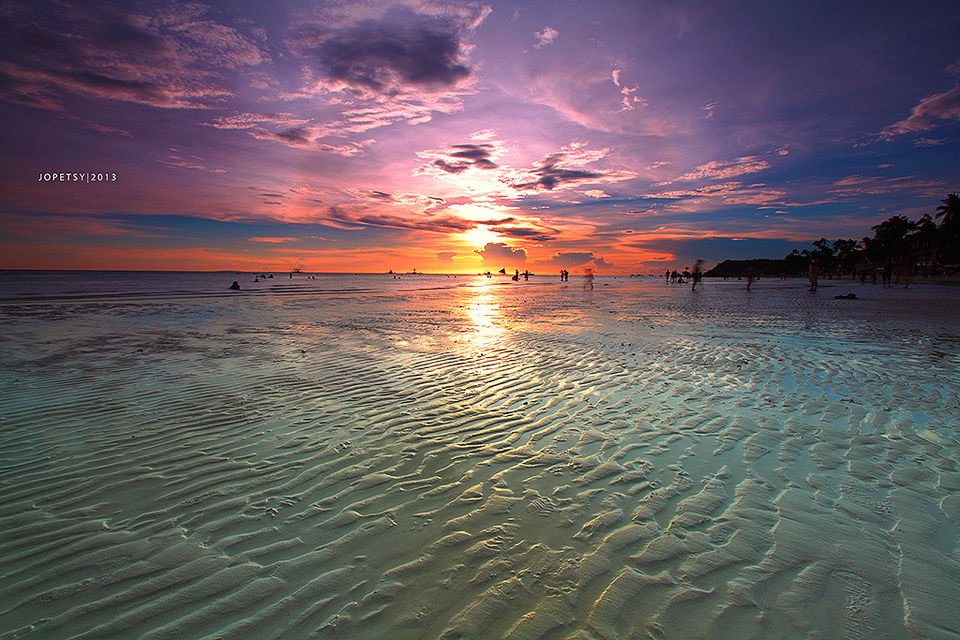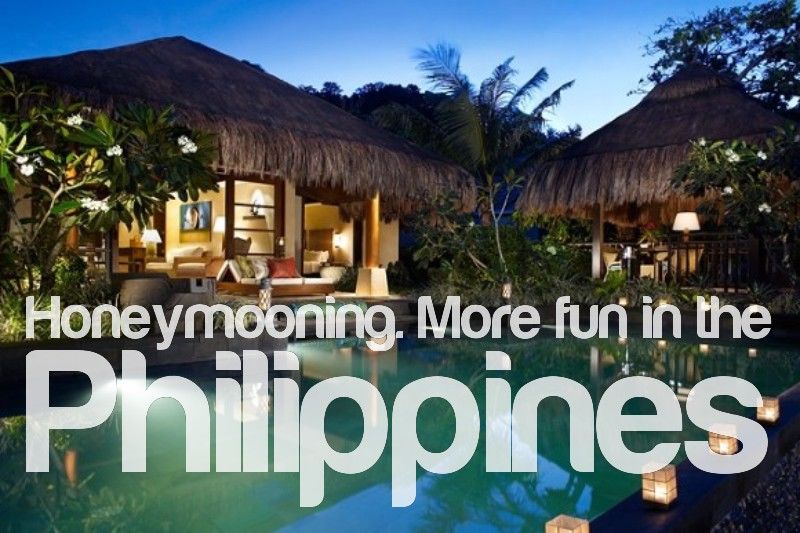 A commitment to the end of the world with your partner is one of the most important celebrations you will make in your life. The preparation for the wedding, the family stress, the emotional drain, everything that builds up and the day after the wedding hangover leave you utterly exhausted. The solution to all this is a escape out of this into an exotic destination. Your honeymoon is a celebration of this love and joy post wedding and what better place to spend it that the Philippines.
Home to 7,107 islands (and a few more during low tide) the Philippines home to the 4th largest coastline in the world so finding a slice of paradise for the two of you is an easy endeavor. The Philippines is made up for underground rivers, limestone chocolate hills, white powder sand beaches, crystal clear waters, whale sharks, sea cows, tarsiers, endless diving, perfect sunsets, peaceful sunrises, diverse cuisines, the friendliest people in the world, and a romantic soul that invites lovers to come and play. The choices are endless and it's hard to go wrong in any romantic getaway in the Philippines from budget friendly packages to luxurious destinations there is something for every couple.
A honeymoon should have a combination of rest and relaxation but should also have some adventure mixed in. Treat yourselves to a day or a couple days at a spa unwinding from your flight and the wedding. Sip some cocktails with sand in your toes and a sunset dropping in front of you. After you've had a couple days of winding down search for adventure. After all when was the last time you did something for the first time? Honeymoons are great ways to start your long lists of firsts! Go snorkeling, parasailing, free diving, or take some ATVs up a mountain. The list of outdoor activities is endless in the Philippines.
So what makes this country the best place to honeymoon?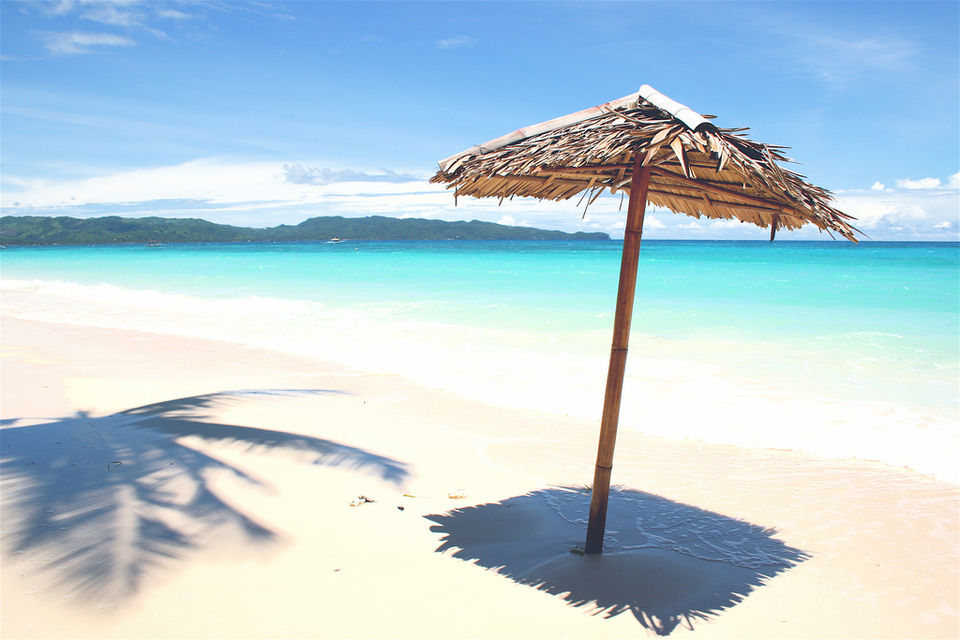 1. Beaches
Most couples choose to spend their first couple of weeks of marriage on a tropical island. Toes in the white powder sand, beating the heat by taking a dip in the perfect 29 °C sea temperature year round, and long happy hours with cocktails and umbrella drinks to keep that vacation buzz going. Whether your looking for white, black, brown or even pink sand, the Philippines has it. If you prefer to be in a bay perfect for swimming or a surf spot we've got you covered. If you want limestone karst landscapes or virgin beaches lined with coconut palm trees it's a quick hop from one island to the next. Any type of beach you could imagine we've got.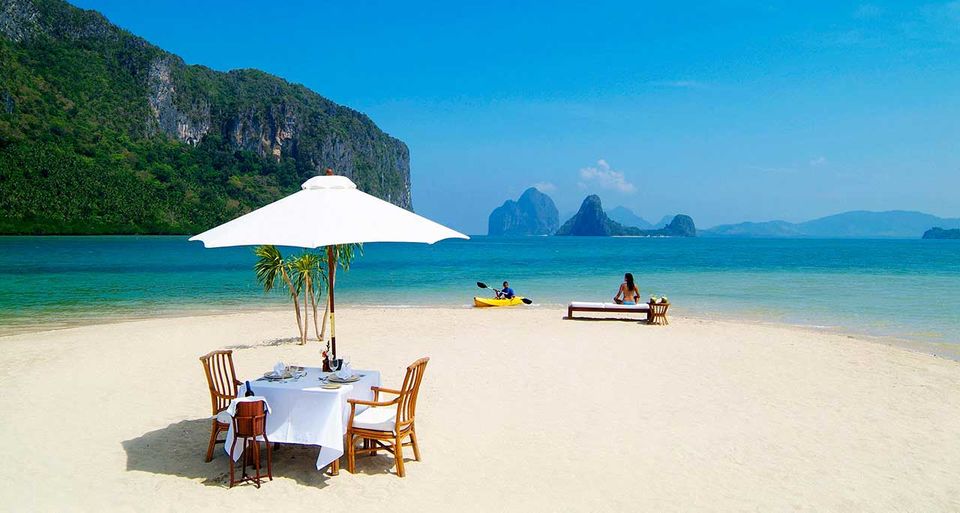 2. Luxury
The luxury resort scene is no different in the Philippines than your other typical honeymoon destinations like Fiji, Tahiti or French Polynesia. The only difference is the Philippines holds belt for Best Island in the World based on Conde Nast Traveler! Luxury doesn't have to break the bank either there are tons of all-inclusive resorts for a couple hundred dollars a night. The Philippines tourism is booming and the great value that can be found here is one reason why tourist are flocking the nation. Of course if you want your own private island resort endless list of romantic luxury getaways including Amanpulo Resorts, Shangri-la Boracay, Huma Island Resort, and Misibis Bay Resort just to name a few.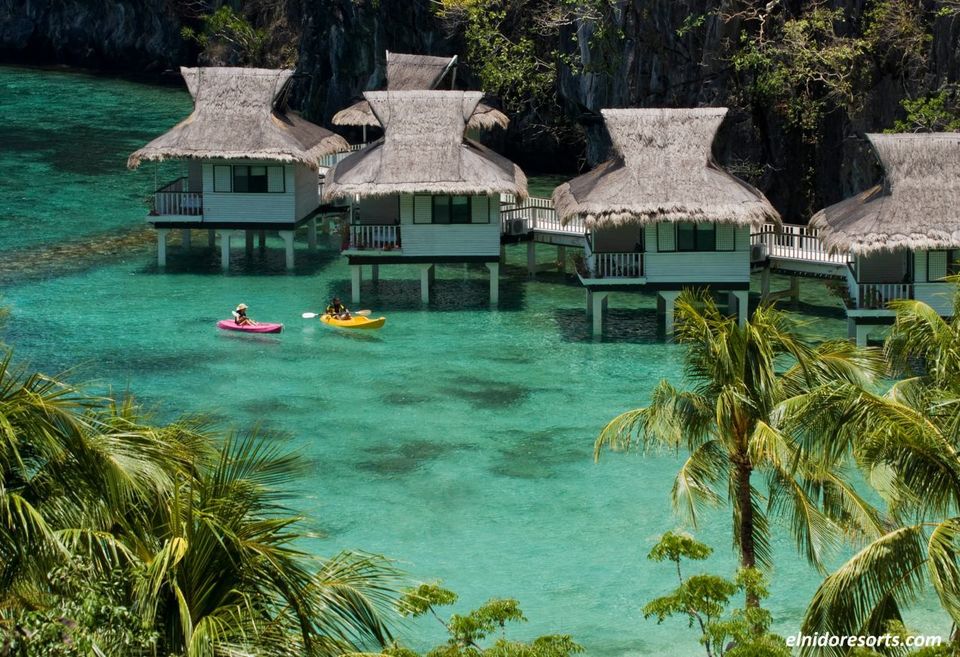 3. Adventure
When starting off your new life it's good to start with a lot of new firsts.The Philippines is full of adventure and fun that provides a great challenge to your new formed, two person team! Options here are vary- snorkel with whale sharks and sea turtles, kayak to secret lagoons, hike gigantic rice terraces in the mountain province, dive through shipwrecks, pick up stand up paddling, kite surfing or wakeboarding. From extreme sports to more tame ones there's no excuse to finding a new adventure for you and your loved one.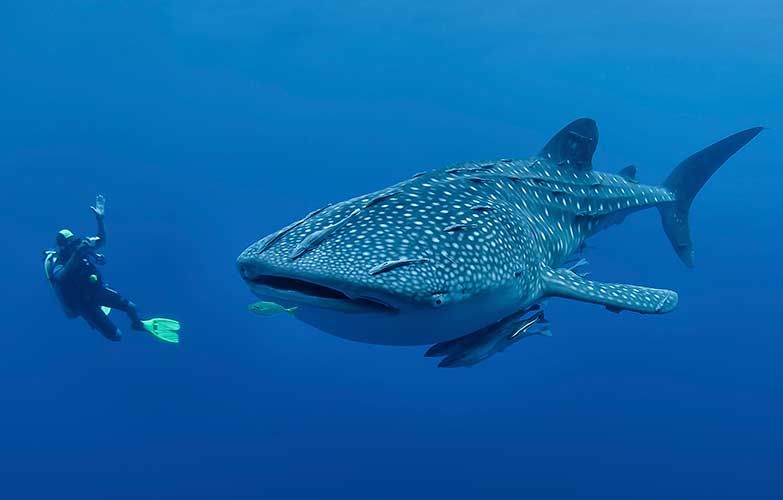 4. Culture shock
One of the most difficult things in travel is dealing with the culture shock that happens when you land in a foreign place. The Philippines provides a soft landing, the people are friendly and nearly everyone is fluent in English. The Filipino people will insist you sit down with them, share a meal, take a shot, and share your love story. We are full of hopeless romantics and are suckers for love stories! What better way to share your love with a group of people who will truly be happy for your new found love and marriage. The food is an added plus as the Filipino cuisine is a fusion of Spanish, Chinese, American, and Malay dishes. If you're wanting something familiar it's easy enough to find at hotel buffets or restaurants in the city.
The food scene in the country is emerging and finally starting to be recognized internationally. In Asia it's quite difficult to compete with Thai, Japanese, Chinese, Korean, Indian, and all the other types of cuisine in this continent. One of the Philippines largest exports is executive chefs and cooks but don't think we haven't kept some of our best around to show you what the world's missing out on.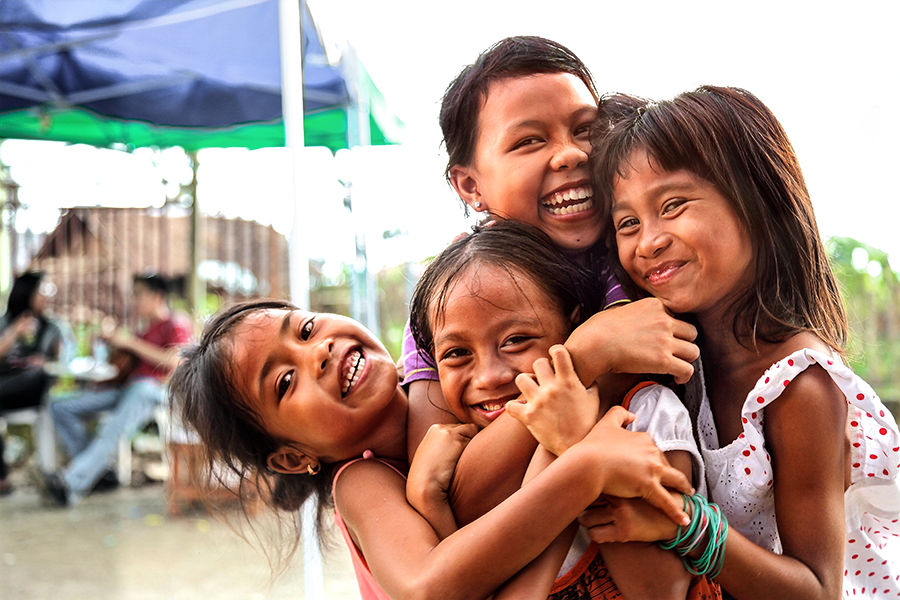 5. Landscapes
For couples looking for an alternative to the beach head to the northernmost frontier of the country to the province of Batanes. While you likely won't be going in for a swim in the sea you will find yourself venturing through cliff-side viewpoints, narrow rides, walking on rocky beaches, going up lonely lighthouses and popping into rustic churches and convents. Explore one of the most isolate communities, the indigenous Ivantan people, and this picturesque group of islands with a great mix of luscious hills, in between mountains, the ocean, and the vast sky. Photographers will love this destination as there are tons of rustic buildings, an interesting indigenous group of people still in their traditional clothes, a culture untouched by Western influences, and landscapes that make you believe your in Ireland rather than the tropical world of the Philippines. While this destination is easily the most isolated luxury and comfort can be found at Foundacion Pacita Batanes Nature Lodge. Alternatively, the north provides a more rugged sense of scenery with the Banaue Rice Terraces.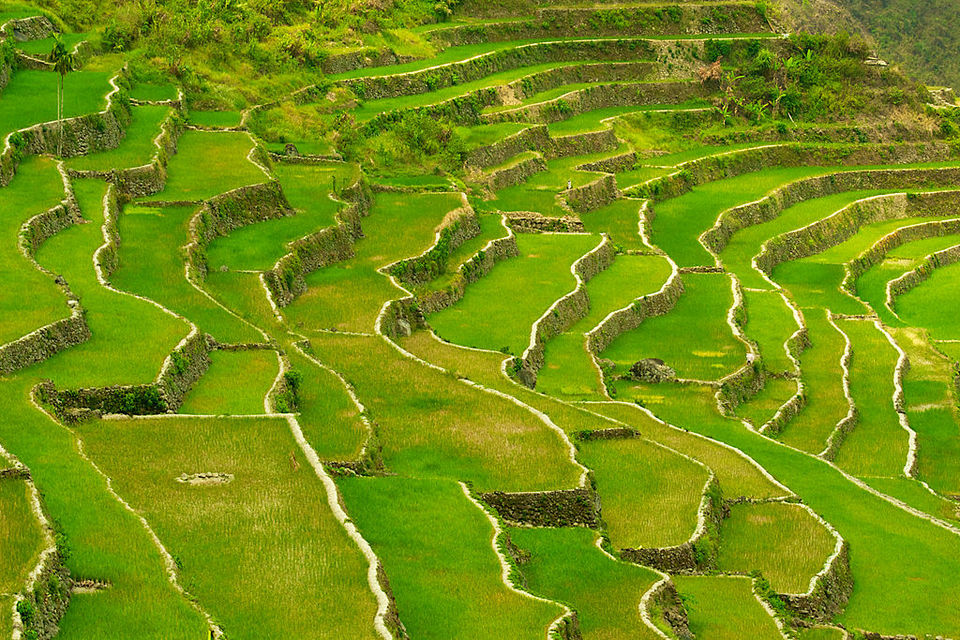 6. Pampering
Indulge in the wellness sanctuary and resort of The Farm at San Benito set in an eco-friendly coconut plantation. Start your marriage with a medically guided detox and a pyscho-emotional detox that cleanses yourself system of any negative and repressed emotions, opening yourself up to more love. The grounds are also home to one of Asia's best vegan restaurants. The Philippines is home to tons of spas and luxury spa resorts including the Mandala Spa & Resort Villas in Boracay, Atmosphere Spa in Dumaguete City and Plantation Bay Resort and Spa in Cebu. On nearly all beaches there are options of a coconut oil massages on the beach.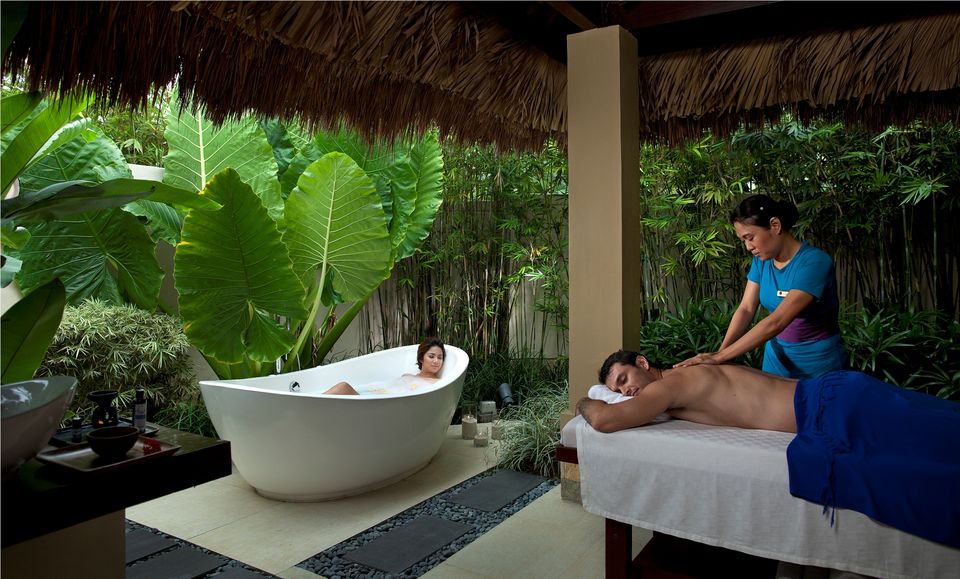 7. Sunrises (and sunsets)
The majority of people opt for sunsets as it's simply more convenient but what's more romantic than waking up, walking on an empty beach and starting life (and the day) in peace. Hand in hand with your partner for life! The sunsets and sunrises are the best times of the day in terms of temperature so get out of that hotel room and enjoy the weather. Start and end your day with the beauty this world has to offer and with your loved one next to you sharing life's simple beauties!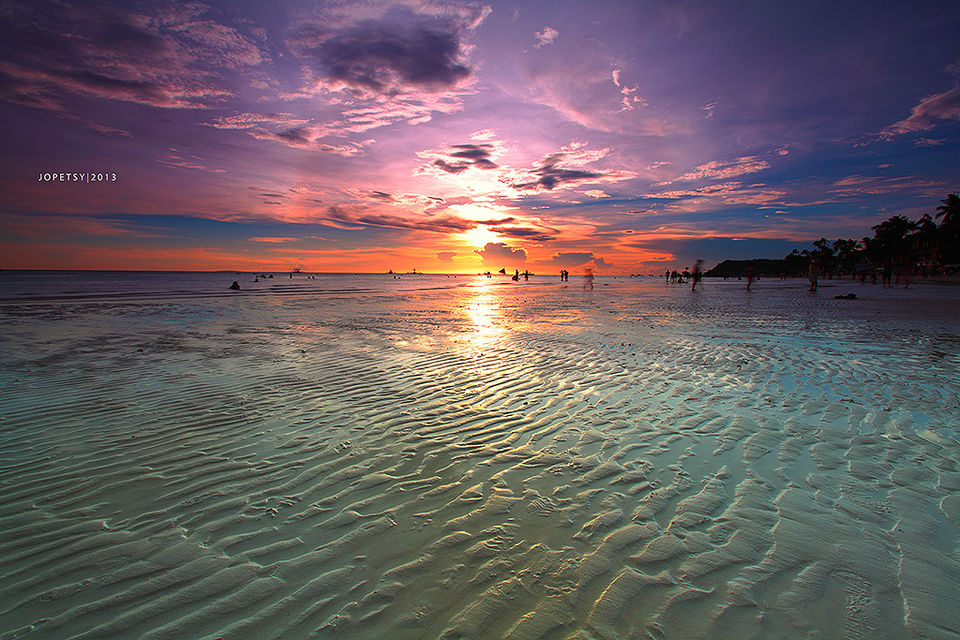 After honeymooning around the world for 365 traveldates we returned to the Philippines to continue the journey into our 15th and 16th month. While we weren't wrong that we would find romance and adventure outside of our home country we we're surprised by the number of people that had wanderlust for our country of 7017 islands (more during low tide). We ventured out on our own trying to discover our own backyard. What ended up happening was a longer bucket list but a satisfaction that our lives in the Philippines will always be full of romance and honeymoon getaways.