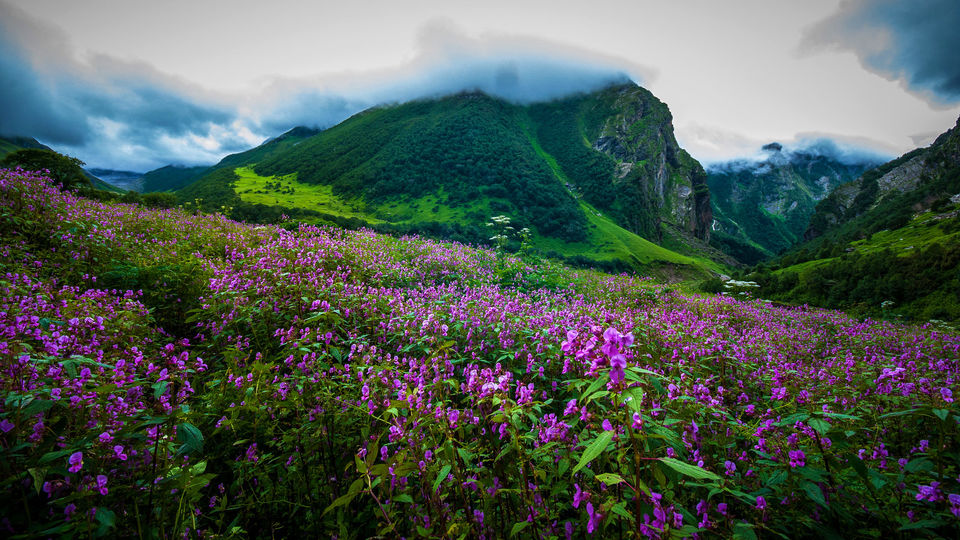 Most of you might think of avoiding going to mountains during the monsoon season because of rains and road conditions. But on contrary to what you think monsoon can give you some of the best views in the mountains and the clouds play a great cameo in them lush green valleys.
One of the best treks to consider during the Monsoon season is Valley of flowers trek in Uttrakhand. The UNESCO's world heritage site located in the upper Himalayas give you views of never ending flowerbeds.
Why monsoon, you will ask. Until early June most of the valley is covered in snow and by June end snow melts and with the early showers of rain all the plants in the valley comes to life and the flowers starts to bloom. By early July 300 different species of wild flowers covers the stunning meadows in the region and it becomes a sight for sore eyes.
The flowers in the valley bloom till mid-August, so that is one month of pristine beauty of the valley of flowers for you. Although the valley is still accessible after august but you won't see much of flowers, it is still a beautiful valley full of glaciers and huge mountains but you would miss watching endless flower beds.
To reach Valley of flowers, you will have to reach Joshimath, from there drive till Govindghat and from Govindghat the trek begins. The base camp for the trek is Ghangaria village and you start getting those amazing view in Ghangaria only, when clouds pass by you and everything is just either blue or green.
So go ahead pack your bags and plan your trek for valley of flowers this monsoon.