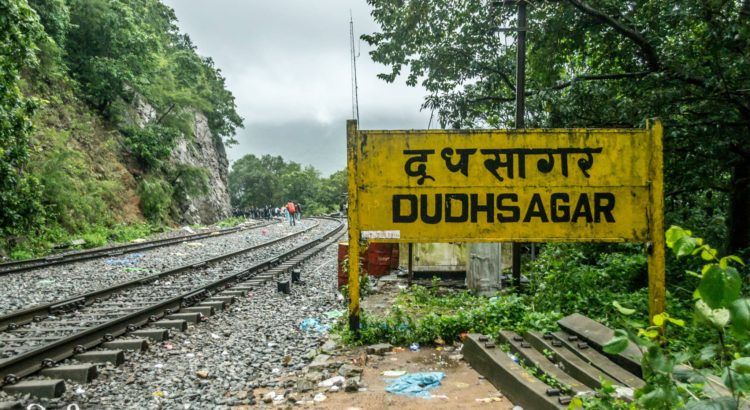 Goa's hidden jewel, the most awe-inspiring image of Dudhsagar is that of two sections of milky-white falls converging into one, forming a thrilling backdrop to the overlooking railway track. A shot recently made popular by the Hindi movie 'Chennai Express', there's much more to Dudhsagar behind the scenes that can only be explored by trekking! Read on for a sneak peek into the experiences that await you:
1. An adventurous jungle trek: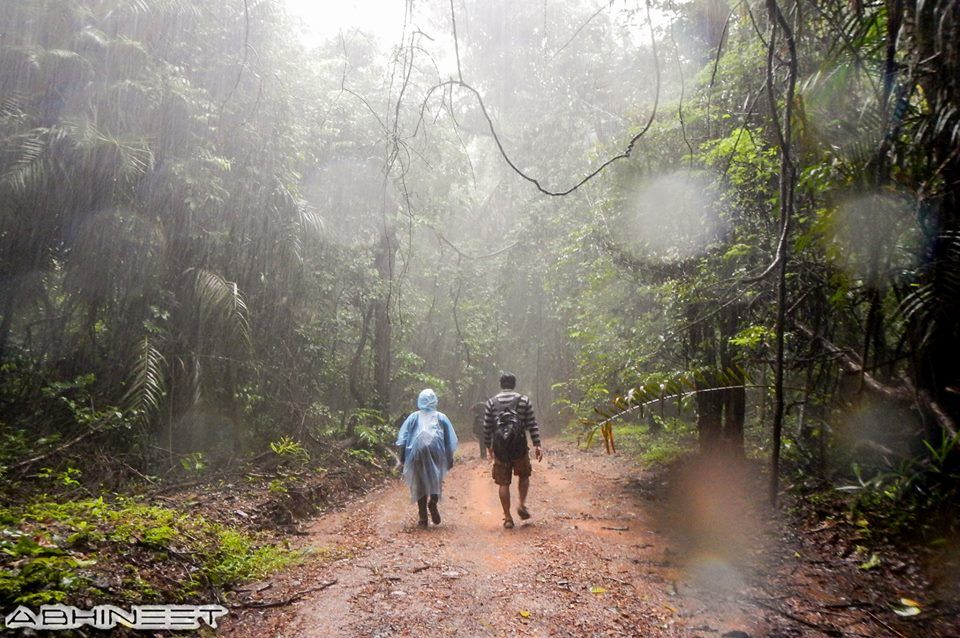 The jungles of Kulem are thick, strewn with interesting little treasures of nature all along the way, with one too many confusing turns (Yes it is possible to get lost! But if you're with a trusted and local guide and experienced trek leaders, you can enjoy the thrill of getting lost in the jungle, there's nothing to worry about!) What are the little treasures? Sightings of mega-anthills, tortoises, porcupine quills, huge spiders busy weaving their complex webs, mushrooms in interesting shapes, snake-holes, giant old trees, leaves lined with thorns that you'll need to dodge; drinking clear water directly from the flowing river, and venturing with the possibility of wild animals and snakes crossing your way! This is your own Jungle Book adventure just waiting to happen!
2. Crossing a river barefoot!
If you're new to trekking you will particularly enjoy this one! The smooth stones on the riverbed are also slippery, thanks to the moss, and treading on them barefoot is like a natural acupressure treatment for the sole! The cool water will refresh your tired spirit and you'll be ready to take on the rest of the trek with renewed energy!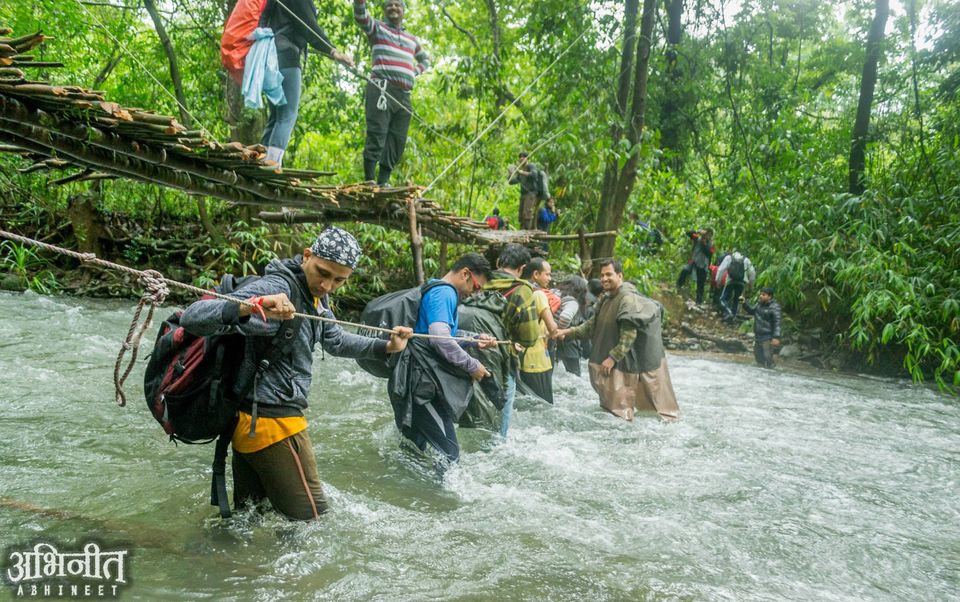 3. Camping in the wild, with great local food made available!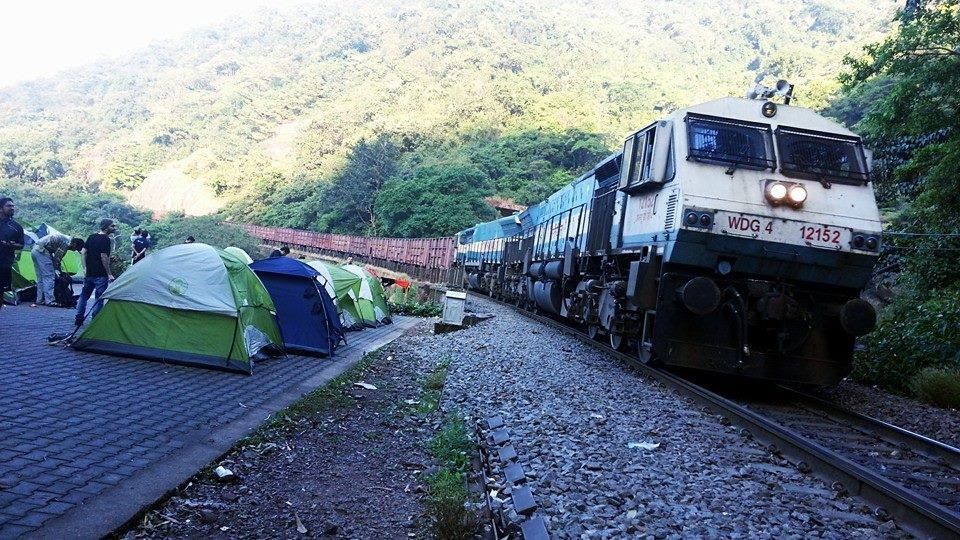 So you have walked, trekked, climbed up and down around the jungle, crossed a river and are exhausted by the time you reach the campsite, and then you are greeted with a steaming hot cup of chai, and the aroma of delicious local food being cooked just for you! That's the thing about planning! If done well, you can have a truly amazing experience and make the best of the opportunity! Once the tents are set up, you can spend the night under the stars, spooking each other with ghost stories or dancing and singing around the bonfire!
4. Walking on railway tracks and through tunnels!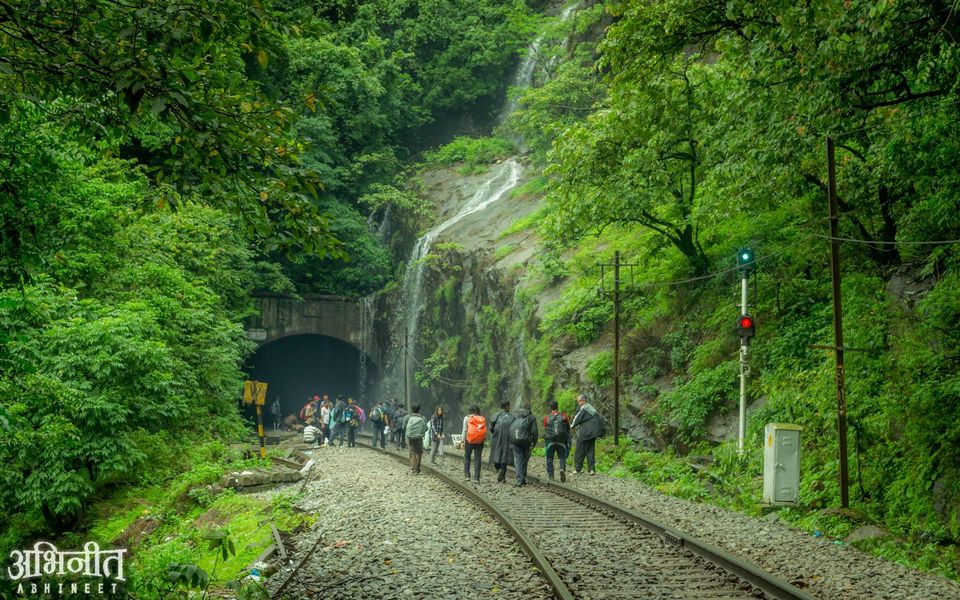 Tunnels have always been a thing of fascination, haven't they! They somehow always make people hoot in excitement till one can see the light at the end of the tunnel – quite literally! The Dudhsagar trail has an entire patch where you'll be treading on railway tracks and through tunnels too! You will need to be alert to trains passing by but you can also wave at the passengers like little children! Have you always wanted to put your ear to the track and hear the sound of a running train, or place a coin on the track and retrieve it after the train passes by? This is your chance to try all that, and basically let the child in you come out and play a little!
5. The moment when you finally see Dudhsagar!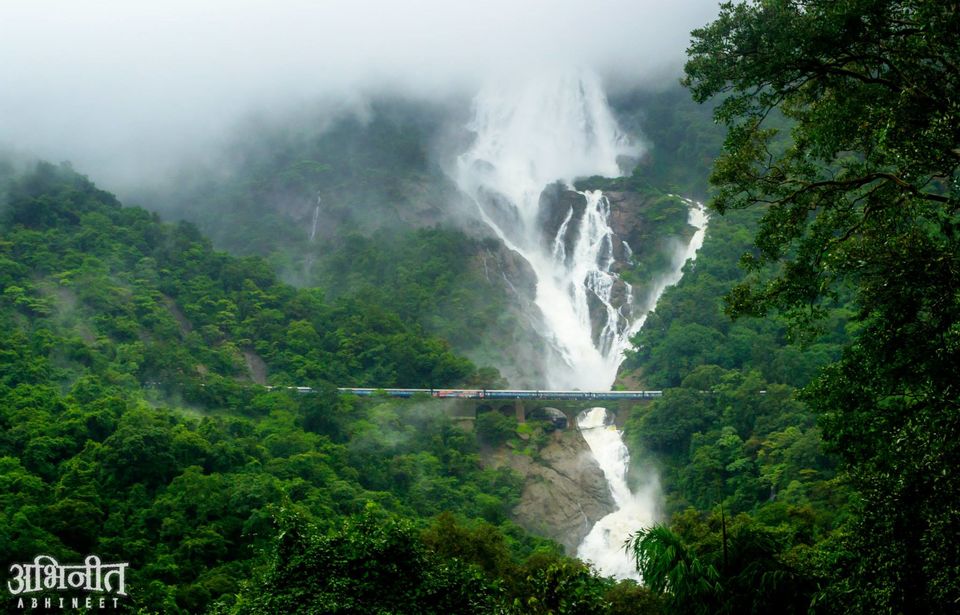 Of course! The primary reason of undertaking this entire journey – the Dudhsagar falls! Make sure you do this during the monsoons because that's certainly the best time to visit, as the falls are in full force. Catch Dudhsagar at its majestic best, flowing away like it's the King of Waterfalls – the Ruler and Superstar in its territory! You'll see why it's called so, as it actually looks like it's made of milk!
So there! Five amazing, adventurous, thrilling experiences – all part of the Dudhsagar trail, which makes it a unique trek! And it's not too far from Mumbai, Pune or Goa either. But the most important thing to remember guys, is safety. Before you undertake any trek, please plan well in advance, be prepared. Do not risk yourselves if you're new to trekking, especially when you have various trekking groups around to offer you a great experience while ensuring your safety. And if you're with a professional trekking group like Travel Trikon, you can relax and enjoy your experience with zero worry, as you're in good hands!
Connect, explore, unwind!