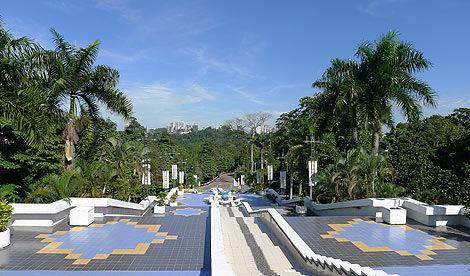 Not that you need any specific reason to visit Kuala Lumpur, but if you really didn't know why, let us help you out here. Once you are done with your fill of Kuala Lumpur, just hop onto an express bus and discover the rest of Malaysia's beauty. Book the tickets online from Redbus to save on the travel-induced stress.
● It is the capital of Malaysia. Every travel itinerary must include a visit to the capital of the country you are visiting.
● You can shop till you drop and then some more. From fancy, luxurious malls to the rustic charm of street shopping, you will never run out of shopping options here. Its most famous shopping hotspots include Little India, Chinatown and Central Market. Bukit Bintang is another area where you can satisfy all your shopping indulgences.
● The architectural landmarks that dot the city's landscape, the most noted and talked about being the Petronas Twin Towers. Walking into this structural masterpiece is like entering a whole new world where you will find a convention centre, shopping mall, landscaped park and many other things.
● Park picnics are a reality once you arrive here. There are simply way too many picturesque locations that vie for the best picnic spot, including KL Lake Gardens, Deer Park, KL butterfly park and KLCC park among others.