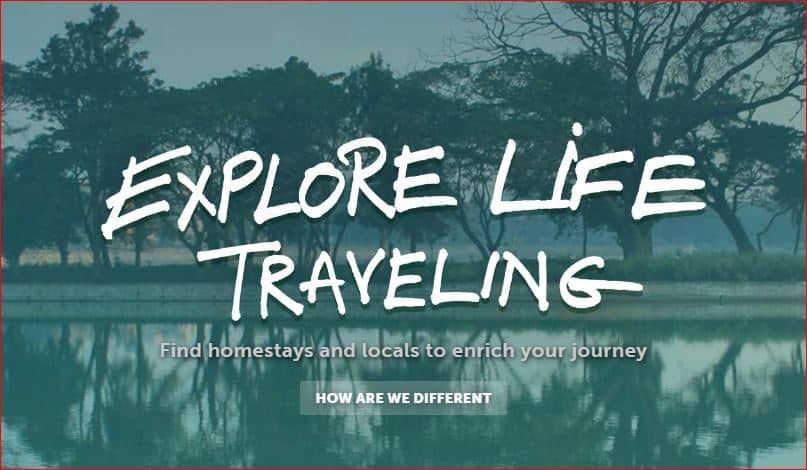 Why you should celebrate your 2018 Holi in Goa?
Date: 1 March to 4 March
Why Holi in Goa?
Is it possible that the country's greatest party destination will sit quiet during its most happening festival? No, it's not! No matter what month of the year, Goa hosts the most amazing parties in India. Food, drinks, music and youthful people full of zest – that's what partying in Goa is all about. Add to that the colors of Holi and some exciting events and what you get is the most hep and happening festive parties you will ever attend
#ExploreLifeTravelling brings you the best stays which you can choose from wide range of categories such as homestays, local stays, experiential stays and add to this you can literally sit and talk with your verified hosts sharing stories and exchanging few travel story insights. Isn't it so cool?
Explore Life Travelling FACILITIES
• Guest Parking
• Verified Hosts
• Feels like your second home
• Affordable prices
• Swimming pool
• LED TV
• Homestays with AC Rooms
• Aqua-guard for drinking water
• Gyeser
• cooking facility available
• Housekeeping services(Varies)
Day 1 -1st March - Arrival in Goa/Check In with ExploreLifeTravelling Stays
• The mesmerising sunset and sun-kissed beaches welcome you to Goa's land at the international airport/railway station of Goa, Reach your accommodation stay. Complete check-in formalities at the stays and relax. Remainder of the day is at leisure, which you can delight in with activities of your choice.
• Day 2 - Celebrate Holi in Goa/North Goa
• Fresh morning at your homestay/villa with ExploreLifeTravelling, have healthy breakfast. Experience colourful Holi in the streets of Goa and enjoy endless fun at beaches
• If you're in groups, you can have pool party. Enjoy DJ with having colours all around.
Rent a Bike
• After having a bath in the evening go to explore the famous beaches of Goa including Baga beach,Caandolim, Calangute and much more.
Day 3 -Sightseeeing
• Today visit the famous Aghoda fort of Goa and nearby places.
• As the sun sets get to ready for the DJ party coming in the night at your nearby beaches.
Day 4 - Shopping Day
• Checkout from your homestays in morning and then visit the famous northern Goa church. Explore local markets of Goa where you can bargain for penny per penny to purchase local goods. Purchase as much as you can at cheap prices. Collect memories as much as you can from that market as well as the trip with ExploreLifeTravelling
To check out amazing Villas and certified Homestays starting at just 1000/- visit the website link below:
https://goo.gl/Gbicc6