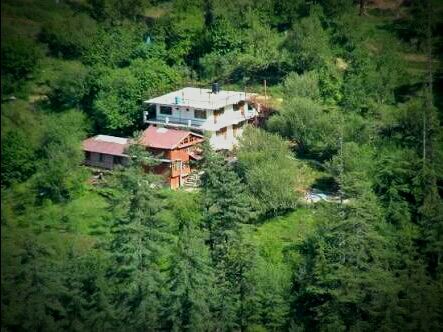 A cottage behind bushes, stars to explore in the eyes and the spirit to have a glimpse of this entire world, yes! Am talking about travellers!!
We the travellers, want to explore the world. We are the one's, who discovered many unknown lands in past and will introduce many peaks to the world in future too.
But the reality says that all travellers are not same. While you're on your trip, you find almost every type of traveller around you. Few are looking for peace in mountains and at the same time, a car with loud music passes away at a speed of 120 km/hr with a song - "woofer tu meri, meri..mai tera amplifier.."
Whatever be the goal of your travel and whichever way you love your journey, we have a hidden gem at every destination i.e. A homestay :D
What are these homestays?
Homestays is a concept started by localities of every place who invite us to live and spend a day with them. They host us as their guests and their devotion and service is far better than the popular hotels and luxurious resorts. So here are the reasons, why you should go for a homestay on your next trip :-
1.) Local Flavour
It was the Christmas eve of 2016, i spent a night at Ridhabhi homestay at Mashobra. This was the day i realized that homestays are the real destinations where you come to know about localites and you can enjoy their stories :D
2.) Better socialising
A pre booked hotel with spa packages and pool facilities is not the only way to go for a vacation. It's not important if that place is a check-in location on facebook or not and it really doesn't matter if you get the standard menu of butter chicken or chilli paneer while your travel :D
Life is beyond socialising on social media and you will come to know this if you're at a homestay. You meet people, enjoy their company over a small bonfire in huge mountains and discuss scary stories at night :D yes guys, this is the difference :D
3.) Local cusinies
A local dish at the popular restaraunts is always customised as per the taste of tourists. Come and spend a night at homestay to get the real flavour of local cusinies ;) :D
4.) Cost effective
Another very important benefit to live at homestay is their tarrif :D these homestays are really cheap and cost effective as compared to hotels/resorts.
So spend a night at a homestay in your next travel plan and you will have one new experience in your travel diaries ;) :D
- A trip story by Udit Gulati