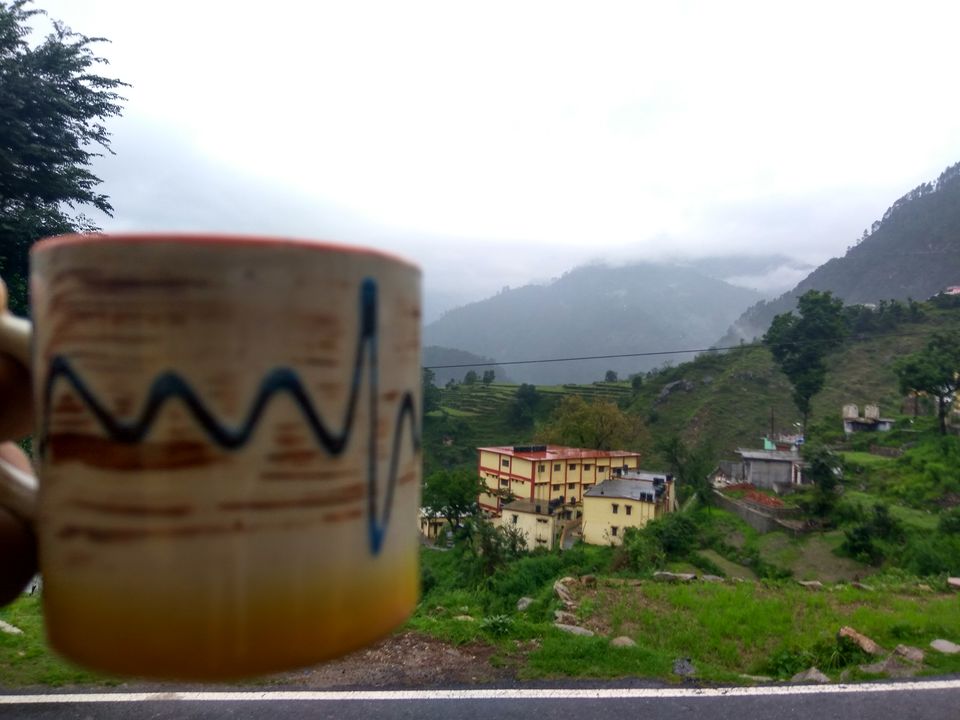 Birthday!! It's a day which excites everybody. It is always fascinating to think about it and dreaming about the gifts and the surprises.
But don't you think from last 23 years the special day seems to be the same. Although some surprises are new, still the concept is same.
So I decided to travel on my birthday and being far away from the city crowd and its noise. I was on the family trip to Uttrakhand, to my favourite destinations. So on the birthday night, I was in Auli, a tiny hamlet in the mountains. So on 9th of June, I was cutting the cake in an open temperature of 2-3℃. It was freezing cold outside.
The open area of the hotel was surrounded by the snow peaks and white clouds. This is the gift what I was thinking to give it to myself. You have a bunch of unknown people who are wishing you Happy Birthday beside your family members and a lot of friends waiting on the cell phones. As a traveller, I always wanted to celebrate my birthday at a new location every year.
For those friends who are at your hometown or college buddies, they can surprise you even after coming back from the trip, that's not a big deal. And if they are not your true friends then also not a big deal.
You can be happy from inside thinking that you gave a great gift to yourself by knowing a new location and a new set of people.
The next morning I was travelling from Auli to Mana the last village of India in that region and dreaming about my birthday in that beautiful valley. I had Nanda Devi range in front of me and Bhyandar valley beside me.
I was seeing the majestic views on my day, which drives me crazy and motivate me to travel more, explore more.
It's your day so it should be in your style. Although there are 365 days in a year for you still some people choose to live for others, working for them, thinking about them and etc. But on your birthday the only thing you can do is to live up to your dreams. There is nobody who can give you a great surprise then you can give it to you.
So promise yourself to travel on your coming birthday and follow the same tradition for few more years.