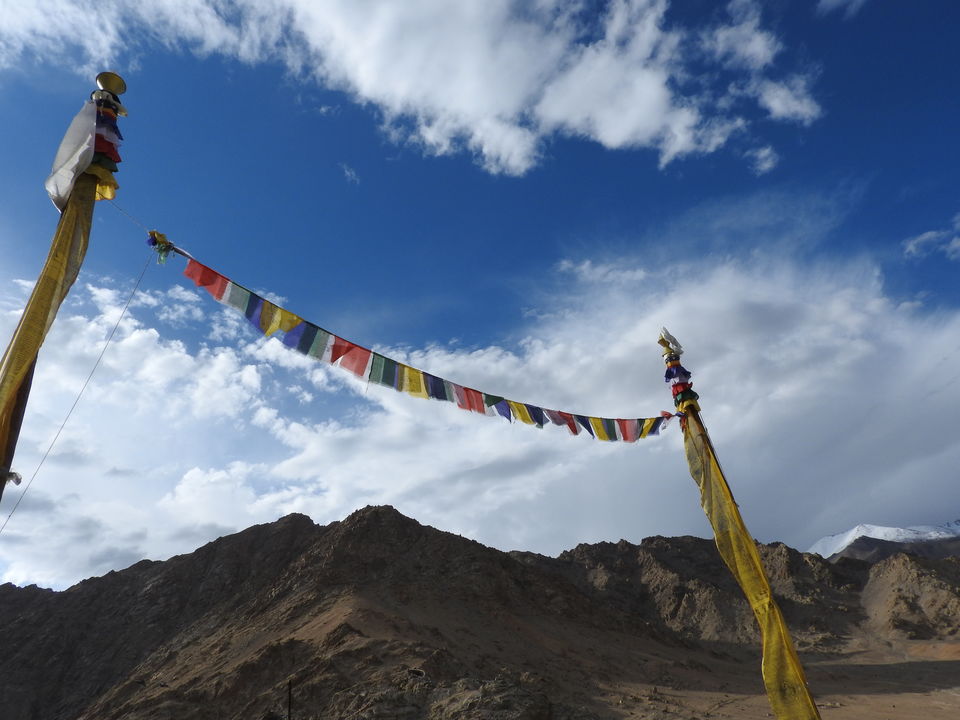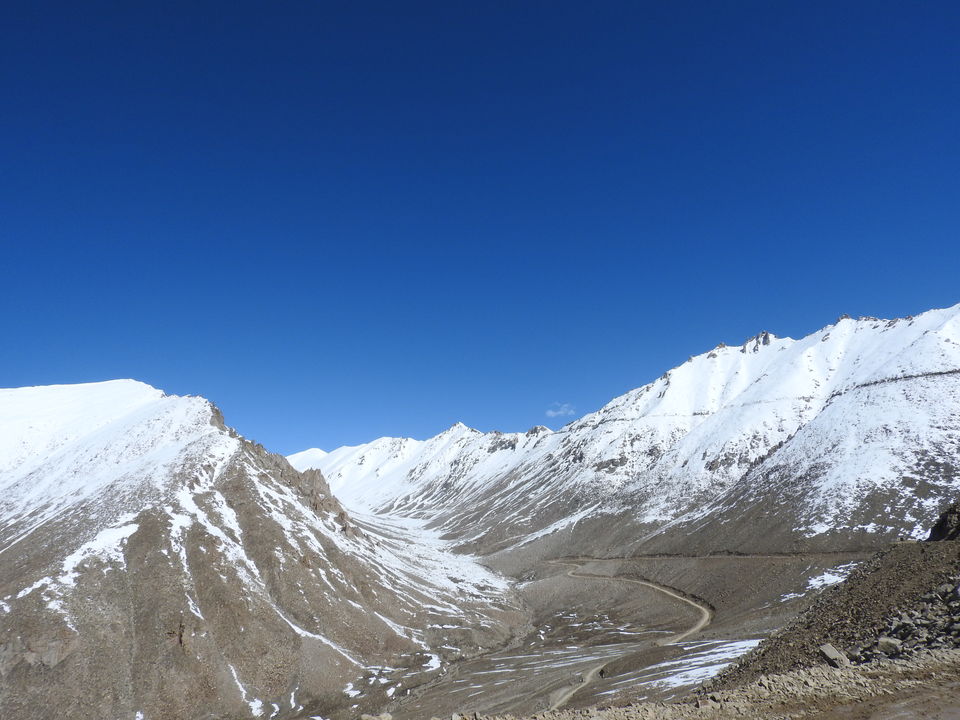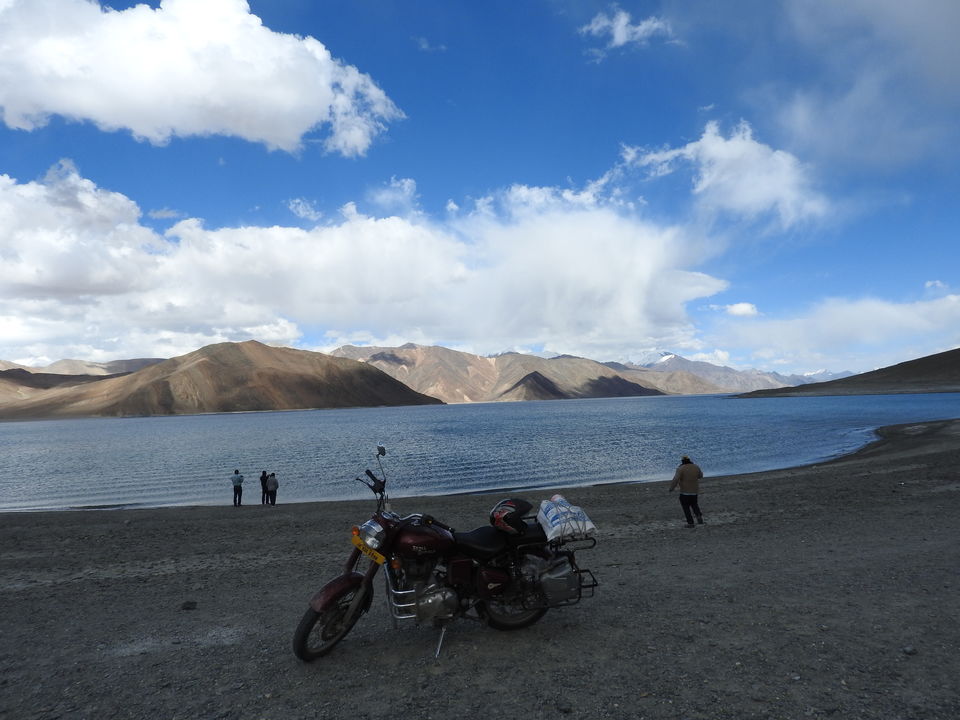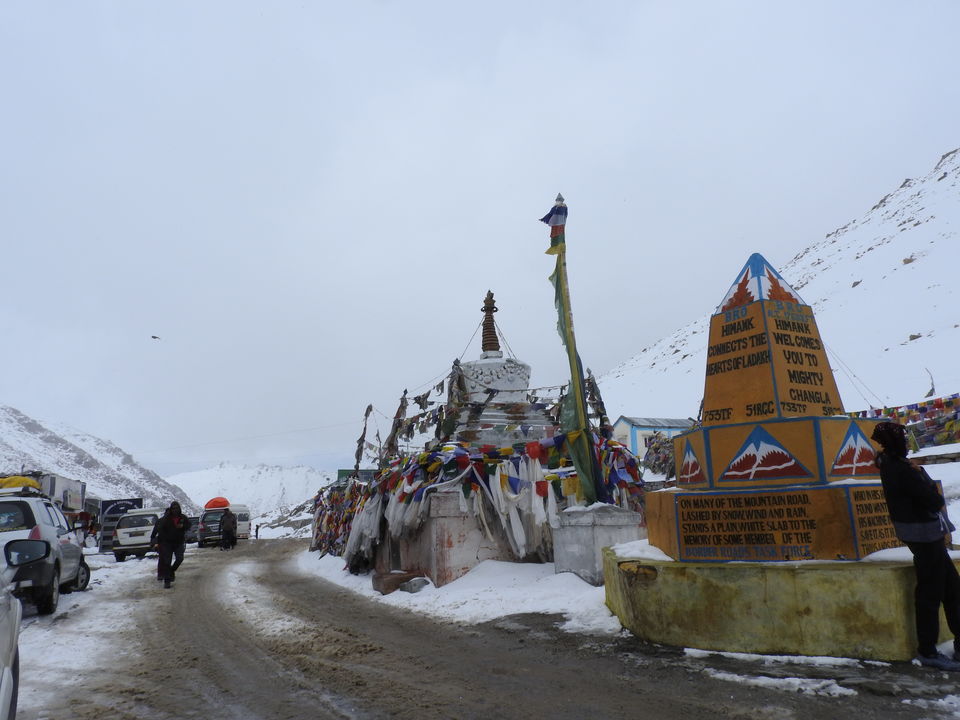 If there is a word that can instantly dilate pupils, it has to be Ladakh! Every traveller worth her/his salt either boasts of checking the place off their travel bucket-list or aspires to do so in the very near future.
When I won Tripoto's #LiveYourDream contest earlier is May I was ecstatic.
Ecstatic that I'd won my first ever contest – and a travel contest at that.
Ecstatic that I would be making my way into the region for a third time in four years. Because Ladakh has continued to astound me by revealing a little bit of the inside story every single time I've been there and hence it is the chicken soup for my soul.
I had a wide enough grin on my face when I landed in Leh that morning. I felt like I'd come home. The bare mountains seemed to be extending their arms to welcome me back.
On my second day, we were sightseeing around Leh city and had stopped at the Magnetic Hill. Jaimet, our driver, asked me: "Aap kyun photo lene bahaar nahi ja rahe hain?" ("Why aren't you stepping out to click photographs?")
To which I replied: "Main Ladakh teesri baar aa rahi hoon. Maine yahaan ke kaafi photos liye hue hain" ("This is my third trip here. I have tons of photographs from my earlier visits.")
It's another thing that I had just made the transition from my mobile phone to my Nikon point and shoot just two days prior to Ladakh. So there was no stopping me from going click, click, click… But not that afternoon.
That's because on my first day in Ladakh I broke the first cardinal rule – 'Do not exert yourself. Rest. Drink lots of water' – by prancing about the place. As a consequence the altitude coupled with the lower levels in oxygen got to me leaving me nauseous and nursing a rotten headache (AKA Acute Mountain Sickness or AMS). But I wasn't letting him in on that.
He looked straight ahead through the windscreen and said (to almost no one): "Log idhar aa ke poochte hain humse ki aur kya hai Ladakh mein? Bass pahad hi pahad hai kya?" (People who come to Ladakh ask me what else there is to see besides the mountains?)
I was taken aback.
Later that evening I overheard the owner of the hotel that we were staying at remark: Woh kya hain na ki hum jitna bhi koshish karein hum log kisi ko bhi khush nahi kar sakte hain!" (The unfortunate thing is that no matter what we do we cannot please everyone)
These two instances have stayed on with me. Something is clearly amiss! Are we are tourists not being as sensitive and mindful of the places and people we're visiting?
A customary drive that every person visiting Leh will invariably undertake is one to (and sometimes through) Khardung La – the highest motorable road in the world. Those visiting Pangong Tso will also drive through Chang La.
While the landscape makes me wish I didn't run out of vocabulary to describe what I see and express what I feel, it's the sight of plastic and trash strewn along the road – chucked out of the windows by tourists like you and me – that makes me wish we as tourists could be a lot more responsible.
Atithi Devo Bhav in Hindi translates to 'the guest is equivalent to God'. I wonder what kind of god that would make us!
Ladakh is a very sensitive and fragile ecosystem. We cannot do to it what we're letting happen to our cities. Each time I've gone back to Leh, I've seen more hotels mushroom about the place to accommodate the ever increasing influx of tourists.
When I do some quick math in my head I cannot seem to construe the wherewithal to provide 24*7 supply of electricity and water – heaters and geysers notwithstanding – in a place that is a desert at an altitude!
In case you didn't know, a majority of the hotels run inverters.
Ladakhi culture has opened itself up to the outside world only very recently. And for what once used to be a closed society, it's always a heart-warming and humbling experience to be a recipient of Ladakhi hospitality. Julley – just that word opens hearts. Which is exactly what the locals do when we're there as tourists. If they treat us like their own is not fair to at least repay them that gratitude back?
Do we not owe it to these places and their people to continue to provide similar if not the same experience we've had to those who come after us?
Because as someone once said, "We have not inherited this earth from our parents to do with it what we will. We have borrowed it from our children and we must be careful to use it in their interests as well as our own."