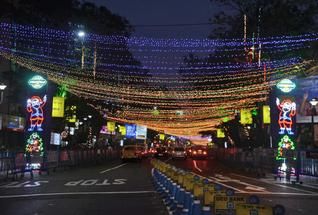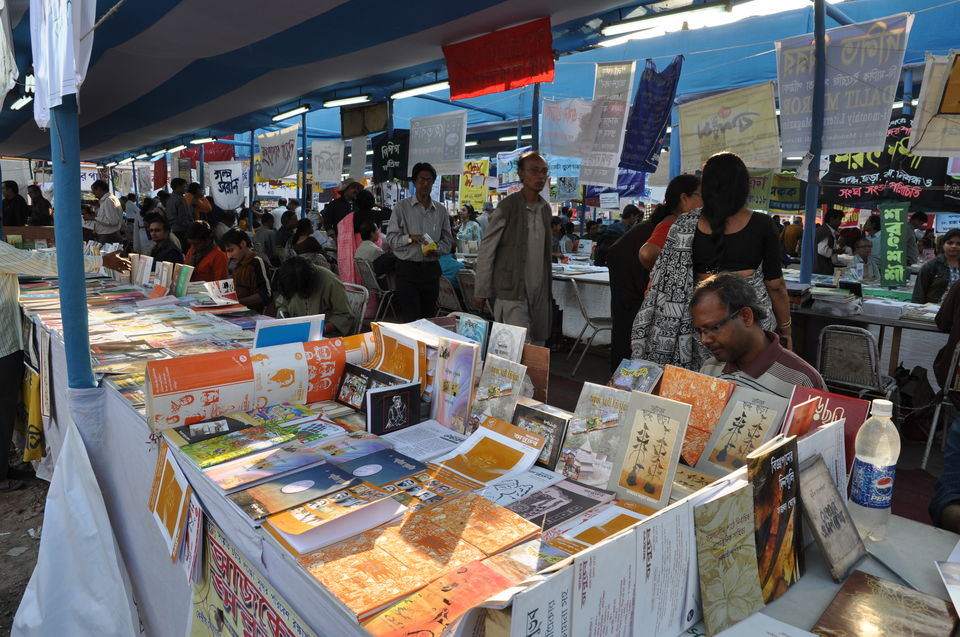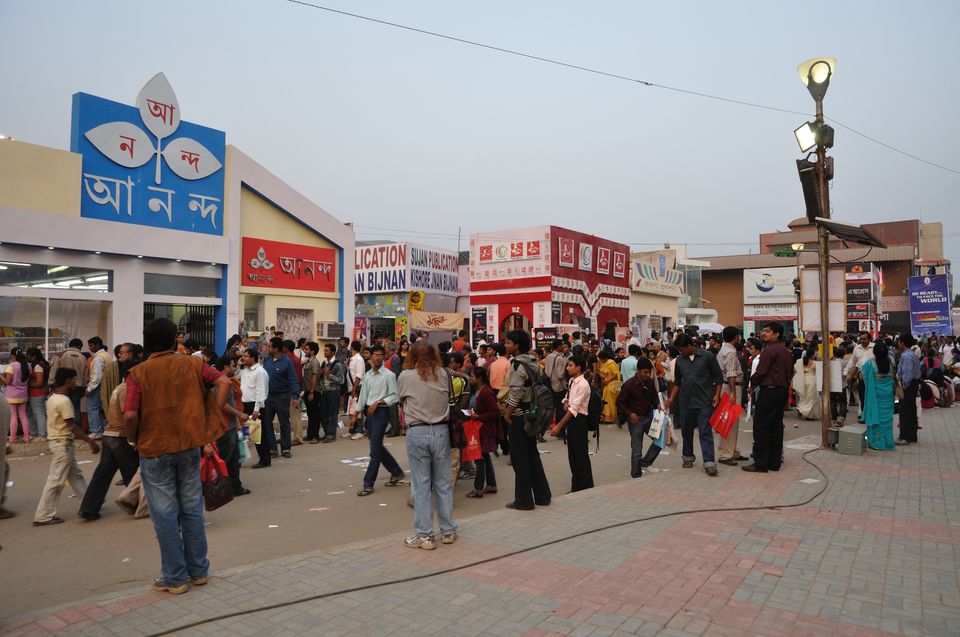 Winter in Kolkata means the stereotypical monkey cap and an early morning mist. But it also means Christmas on Park Street and the International Book Fair at the Milan Mela grounds opposite Science City.
Kolkata tries its best to incorporate all kinds of festivals. As the year draws to an end, the area around Park Street, referred to still as the saheb para or the 'foreign/British neighbourhood' by old souls dresses itself up. Streams of shiny lights hang across the streets. There are Santa Clause dolls staring down at you from shop windows, plastic stars and bells hanging from doors and people in Santa caps waiting in line at a restaurant, or simply walking around, or heading to the nearby park for the Christmas Carnival. The New Market alleys all seem to lead to Nahoum's, where the rich plum cake sells, well, for the want of a better phrase, like hot cakes. On the 24th, St.Paul's, the most popular, if not most famous of all the cathedrals in Kolkata witnesses a large turnout for the midnight mass. This part of the city changes itself to welcome the new year.
And as the new year settles in, the city gears up for the Book Fair- a two week long fair held at the Milan Mela grounds. Weekends especially draw tens and thousands of people to the grounds where food stalls and book stalls now jostle for space. There is something there for every one- of all ages and of varying taste. Veterans will know where to bargain, and which second hand book stalls have the best collections.
I'm longing for winter already. 
Photos:
http://bengale.afindia.org/international-kolkata-book-fair-2015/
https://commons.wikimedia.org/wiki/File:Kolkata_Book_Fair_2011_-_India_2011-02-04_0553.JPG
http://www.thehindu.com/todays-paper/tp-national/tp-otherstates/tight-security-for-kolkata-christmas-celebrations/article4237300.ece
Everything to love about Kolkata rolled into lovely weather. Winter is one of the best times to be in the city, even minus Christmas celebrations and the Book Fair.