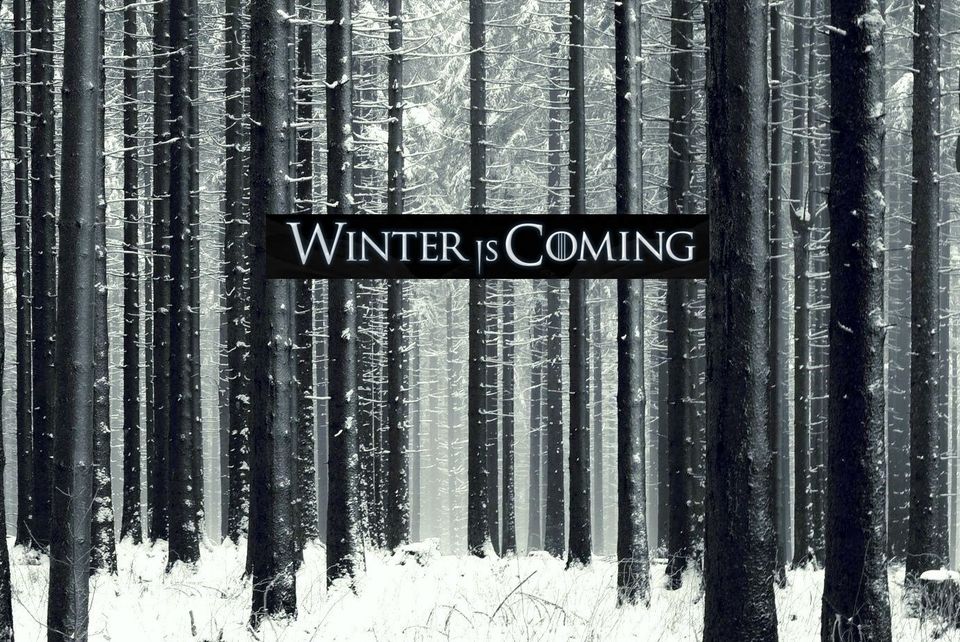 Yes we are all excited for the next season of the series to come out but this is all about the treks you can pursue this winter season.
Nature has 3 colours - GREEN, BLUE & WHITE. While ample places provides one with the opportunity with Green and Blue sights for White you need to earn it. Winter usually time when one feels to cosy up within layers sipping hot drinks. But for some its a daring opportunity to trek the Himalayas and feel this rare experience. Now lets talk about you options.
CHADAR TREK
Region :- Leh, Ladakh, J & K
Duration :- 09 days (Jan-Feb)
Grade :- Difficult
Max Altitude :- 11,123 Ft.
Approx Trekking Km :- 75 kms
This trek is considered as one of the most exciting and unique treks – a very special and an extraordinary trek on shiny ice.During winter ,Ladakh, is isolated from the whole country due to heavy snowfall. The only way to Ladakh is by air from Delhi. In winter the temperature goes down to 3o below zero and the mighty  Zanskar river freezes. This seven to eight day trek from Chilling to Padum over the Zanskar is both challenging as well as an unforgettable experience. The landscape acquires a pristine grandeur in winter as the trail enters into the gorge of the Zanskar.
This is one of the most sought after winter trek and the best to experience.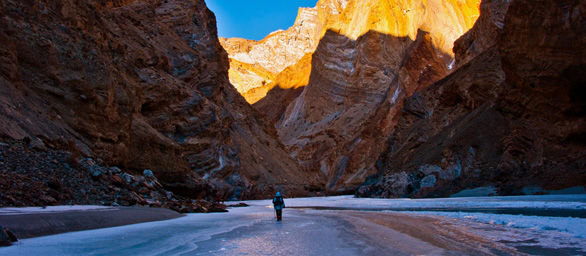 Brahmatal Trek
Region :- Uttarakhand
Duration :- 06 Days
Grade :- Easy to Moderate
Max Altitude :- 12000 Ft.
Approx Trekking Km :- 22 Kms.
Brahmatal reveals a heavenly facet in winter when the snow gently falls on it slopes. The frozen lake with the mighty Himalayan peaks overlooking it, creates a mesmerising ambience. The trekkers are awed by the views of summits over 7000 metres.Brahmatal is one of those rare treks in India that can be done in winter. Most winter treks have either too much snow or too little. Brahmatal has the right amount to make trekking adventurous and exciting. The bonus of the superb forests and grand views is something trekkers must take full advantage of.
Deoriatal Chandrashila Chopta
Region :- Uttarakhand
Duration :- 4 Days
Grade :- Easy
Max Altitude :- 13550 ft
Approx Trekking Km :- 25 kms
When it feels like it's impossible to take out time from your hectic life to plan a holiday for a week, weekend trek comes to your rescue. A weekend trek like the one to Chopta Chandrashila Deoriatal can help you rejuvenate in the lap of nature and take a breath of fresh, mountain air. Planning a weekend trek is a great mode to visit the Himalayas and to satisfy your voyage craving in a short time. Deoriatal is perhaps the only trek on our list that gives maximum returns for the effort put in. There are three things that are really stunning about the Deoriatal to Chandrashila peak trek.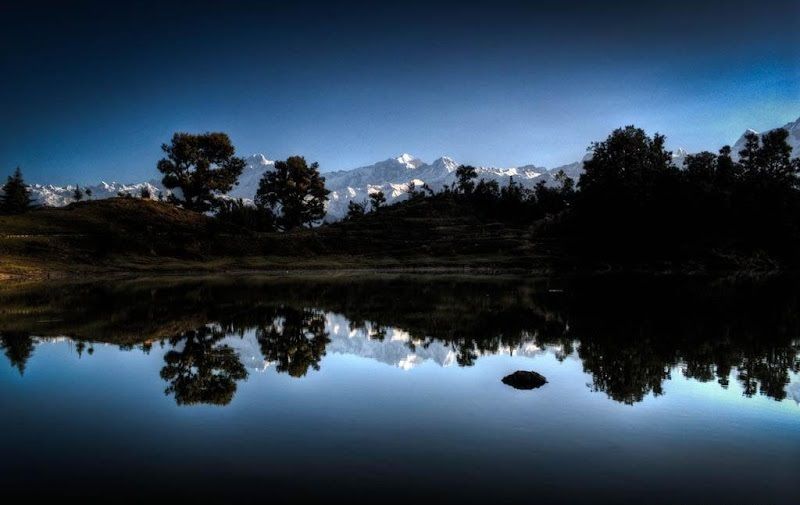 Kedarkantha
Region :- Uttarakhand
Duration :- 7 Days
Grade :- Easy
Max Altitude :- 12050 ft
Approx Trekking Km :- 29 kms
Not many know but on the Kedarkantha trek, the winter snow sets in by the middle of December and lasts until the third week of April.You will probably come across ​snow​ just as you cross the 10,000 feet mark, lying on the forest floor among the pine trees. When you reach the meadows, it is likely to be a huge blanket of white around you in every direction. The trek route offers a breathtaking view of snowy mountains, peaks, dense forest, waterfalls, bugyals (high altitude meadow), wildlife and rare Himalayan birds.  One can view the majestic peaks of Swragarohini, Bandarpoonch and Kala Nag from a close range.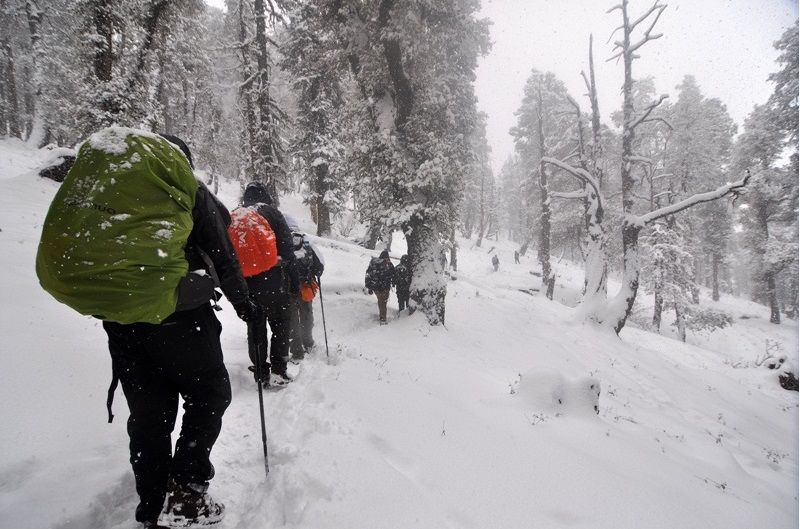 Kuari Pass
Region :- Uttarakhand
Duration :- 06 Days
Grade :- Easy to Moderate
Max Altitude :- 12,763 Ft.
Approx Trekking Km :- 33 kms
Among the several things that Lord Curzon did in India, the hands-down winner is exploration and popularising of a marquee trek route starting from Joshimath to Kauri Pass in the Garhwal Himalayas. The truly refreshing part of the trek is while walking through the luxurious Himalayan meadows, called 'Bugyals' in the local tongue. The beauty and serenity of a Himalayan meadow is an experience no one should miss out on. The alpine meadow of Kuari Pass has been attracting backpackers from around the globe for decades. Being in close proximity to Nanda Devi biosphere, Kuari Pass is at the center of the most remarkable regions of Garhwal known for its unique wild grandeur.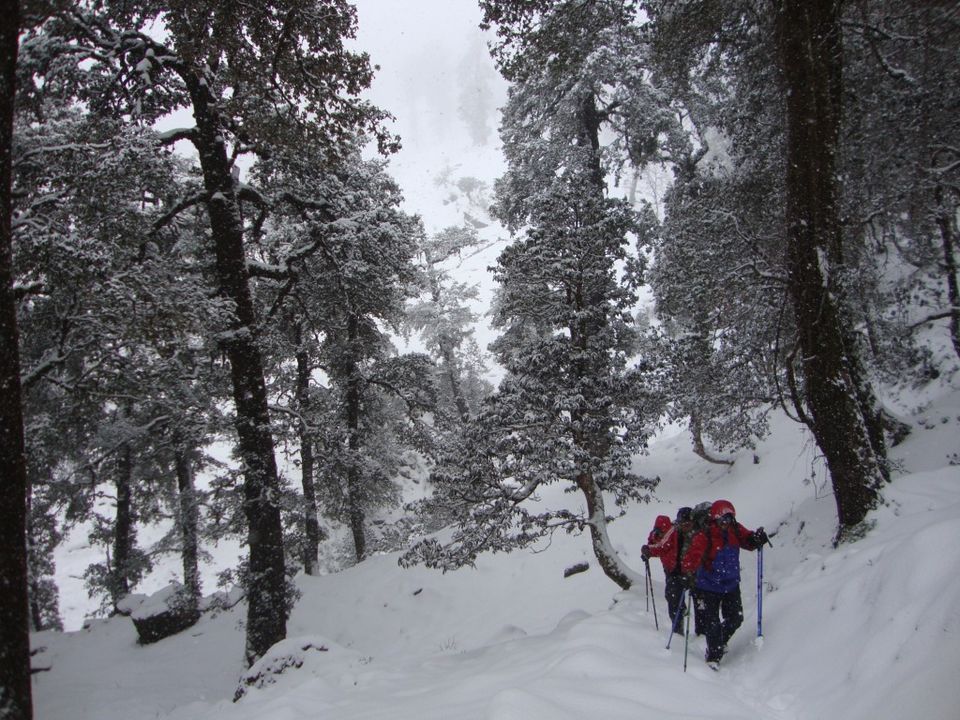 Sandakphu
Region :- Darjeeling
Duration :- 08 Days
Grade :- Moderate
Sundakphu - the world famous trekking paradise, from where can enjoy the clear views of Himalayan Giants like Mount Everest, Kanchenjunga, Lohtse, Nuptse, Makalu, Pandim, Chomolhari, and many more up to Arunachal Pradesh. The weather at this time of the year is Darjeeling best. Cool Languid days with hardly a cloud in a sky of clear and uninterrupted blue, near by slopes, a luxuriant green in the blue hills shimmering across the valley and the mighty Kanchenjunga range stands as a majestic background towering over everything. From Sandakphu you get clear views of Everest, Kanchenjunga, Makalu and Lhotse. No other trek in India gives you that.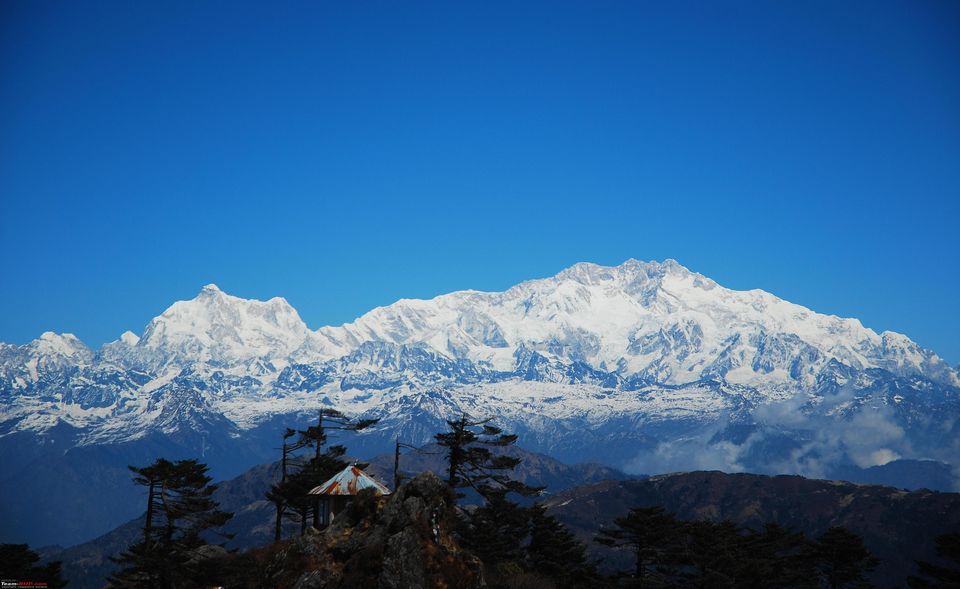 Few Vendors:
YHAI
TREK THE HIMALAYAS
INDIAHIKES
RENOK ADVENTURES
HIMALAYAN CLIMBERS
Clothing and proper preparations are required for winter treks. Prepare well and let the adrenaline do the rest.