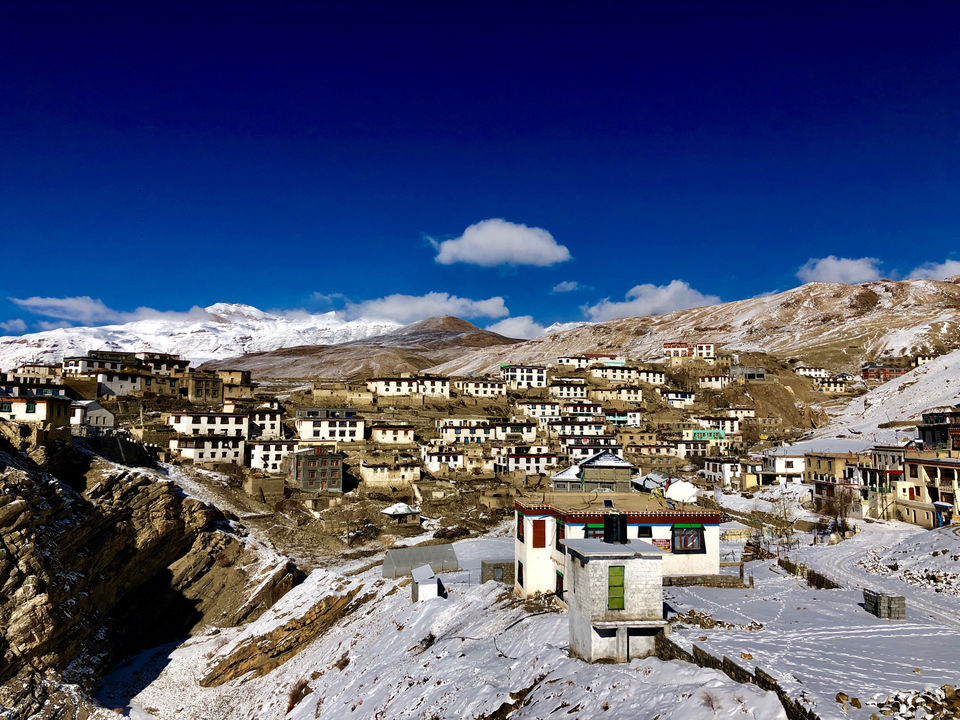 Day 1 from Chandigarh to Spello on our way to our Winter Spiti trip, despite of bad weather warning we took on our adventurous trip.
We had this trip planned for almost a month we had our self drive car Mahindra Scorpio booked from zoomcar.
Having made our mind that lets see how far we can go we started and when we reached Shimla it started to snow and then when we reached Narkanda there also it started to snow.
Excited and little worried for as what might greet us at our first check post we were warned not go ahead if it snows and one of the personal said that you will not even make it to Nako as roads are blocked.
By evening we made it to Spello and rested for the night there.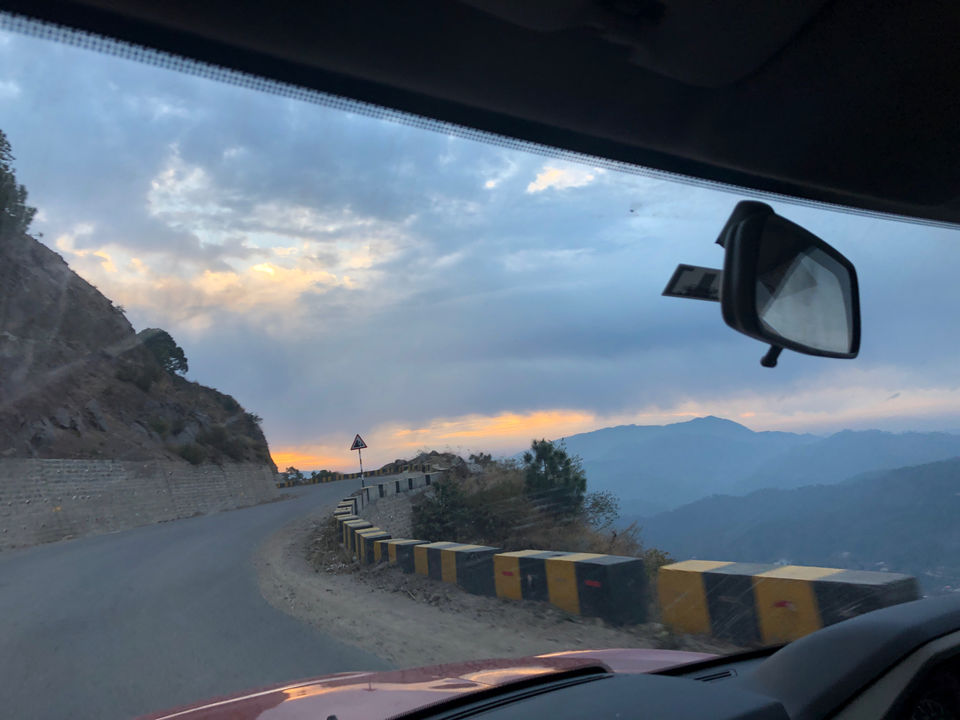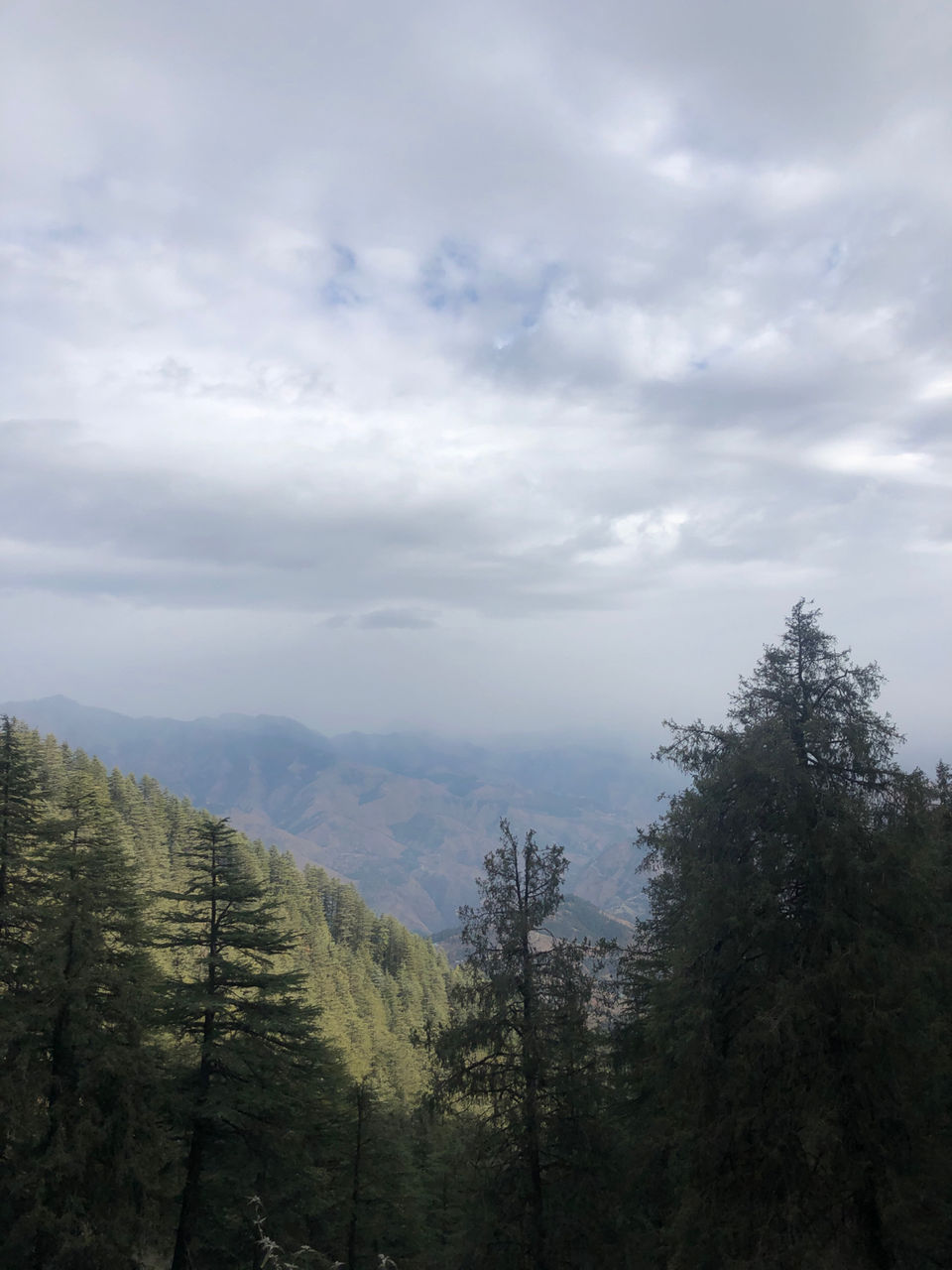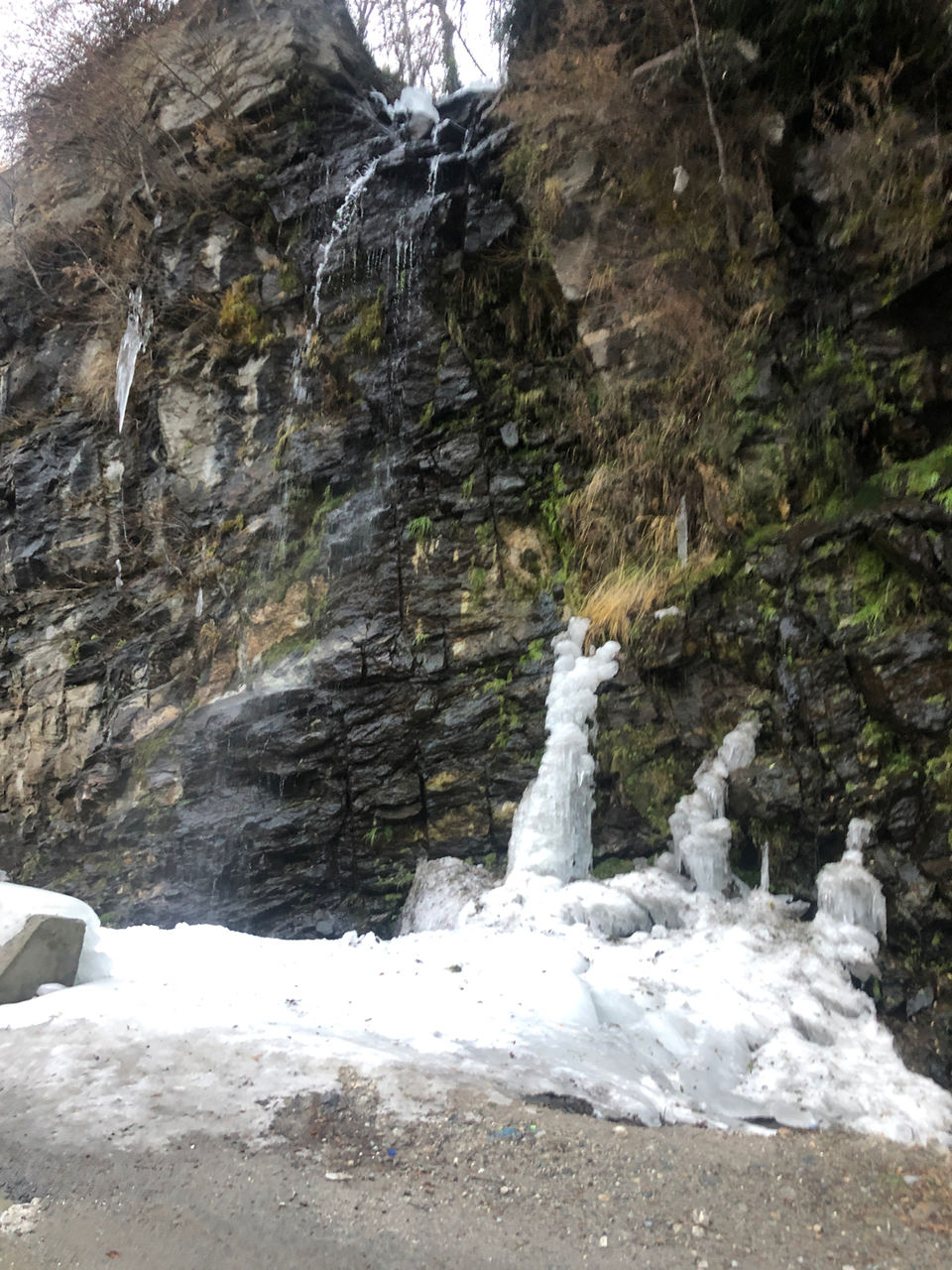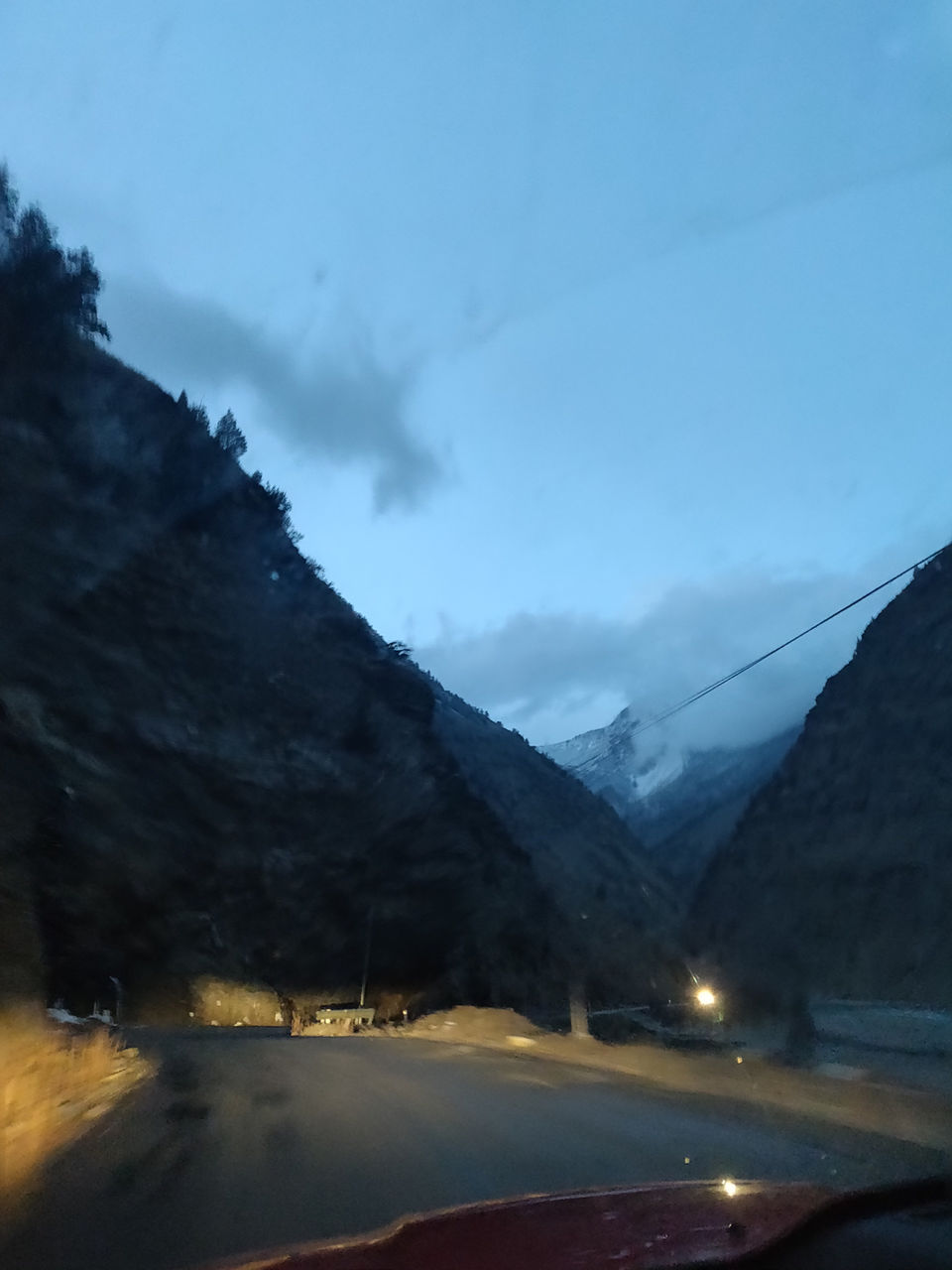 Greeted with an early morning snowfall at Spello we got ready for a day full of adventure to Kaza. With driving on snow at an average speed of 10-20km/hr unsure till where will make it.
But luck favours the brave and we make to kaza by evening with some stunning view, bone chilling cold and some local company to guide us in our journey.
Finally when we reached we met our best hosts possible as we couldn't contact our already planned host we had to look for another place and then we finally met Rahul owner of Dolma home stay.
We couldn't have asked for more, warmest people and what a place to live in comfortable stay well heated. In such a low temperature falling down to -20 at night we were having best of experience.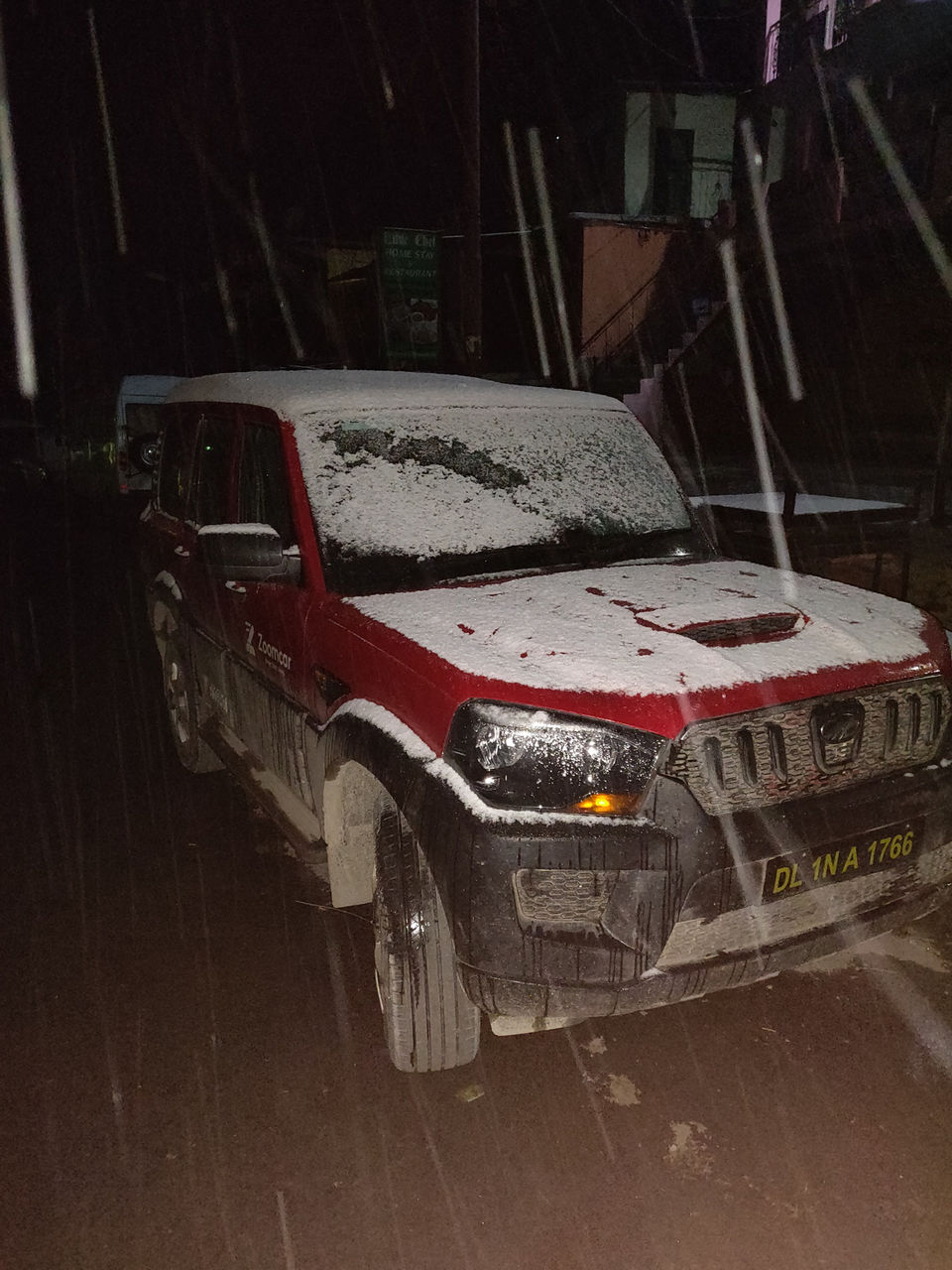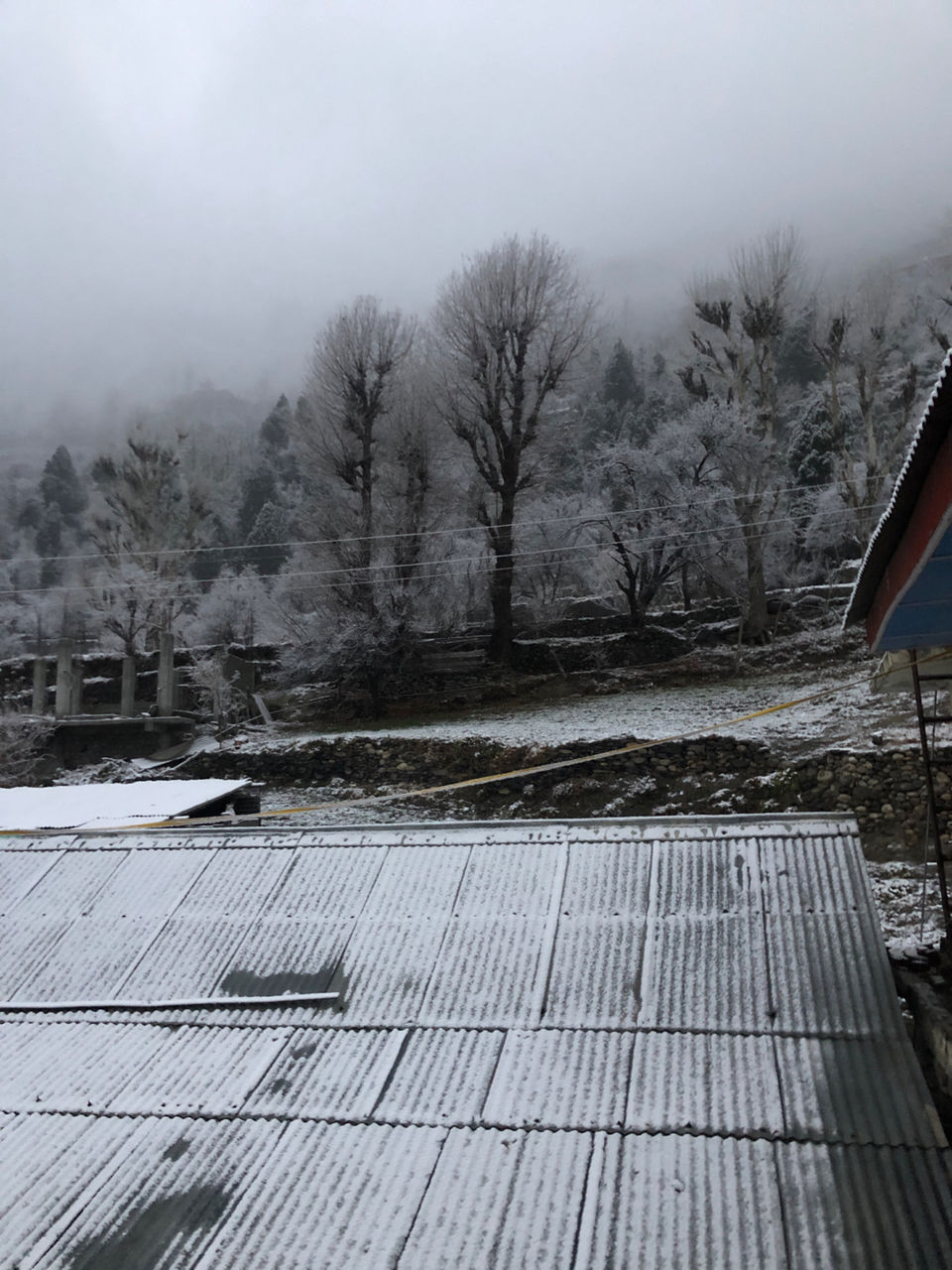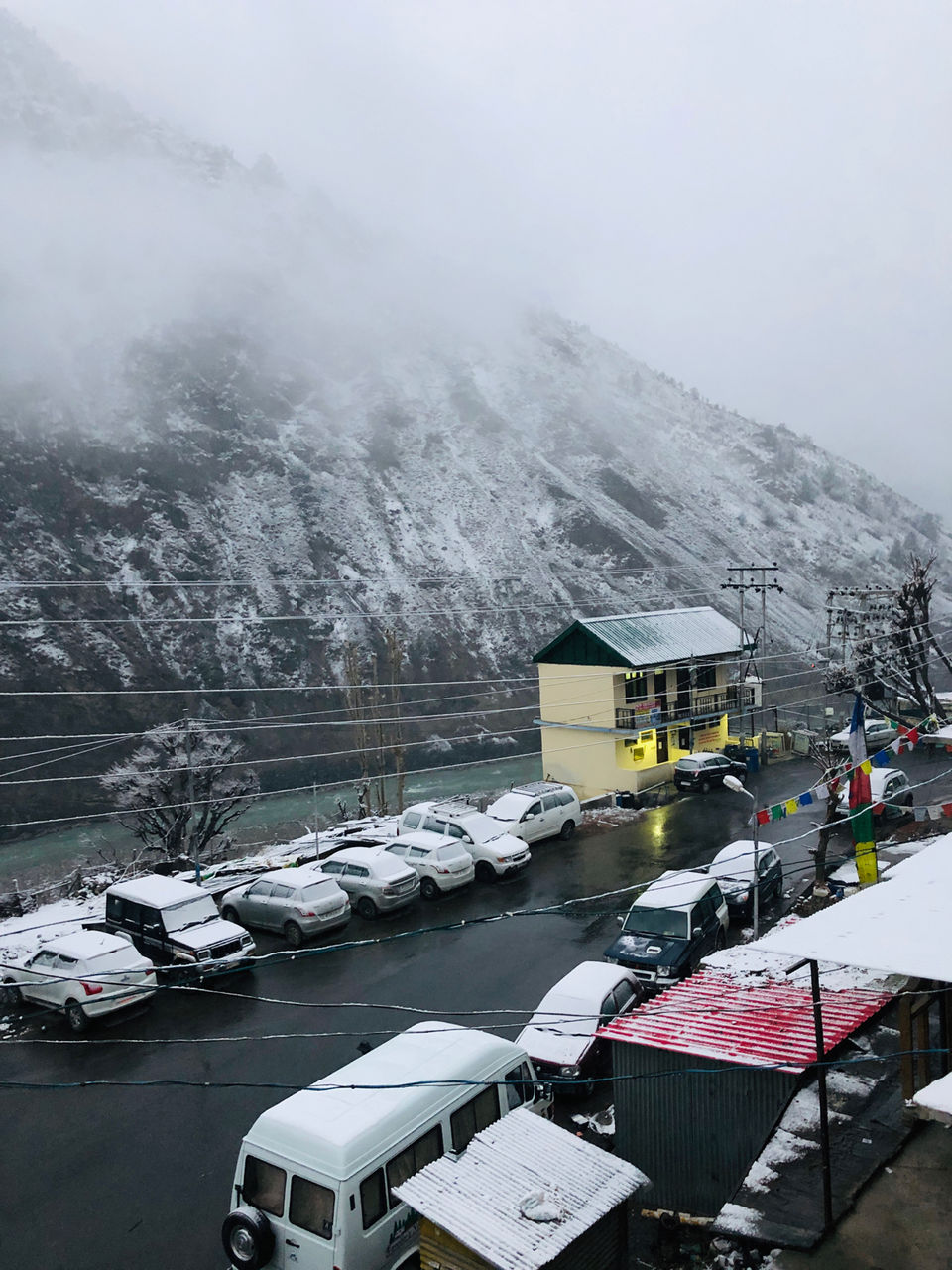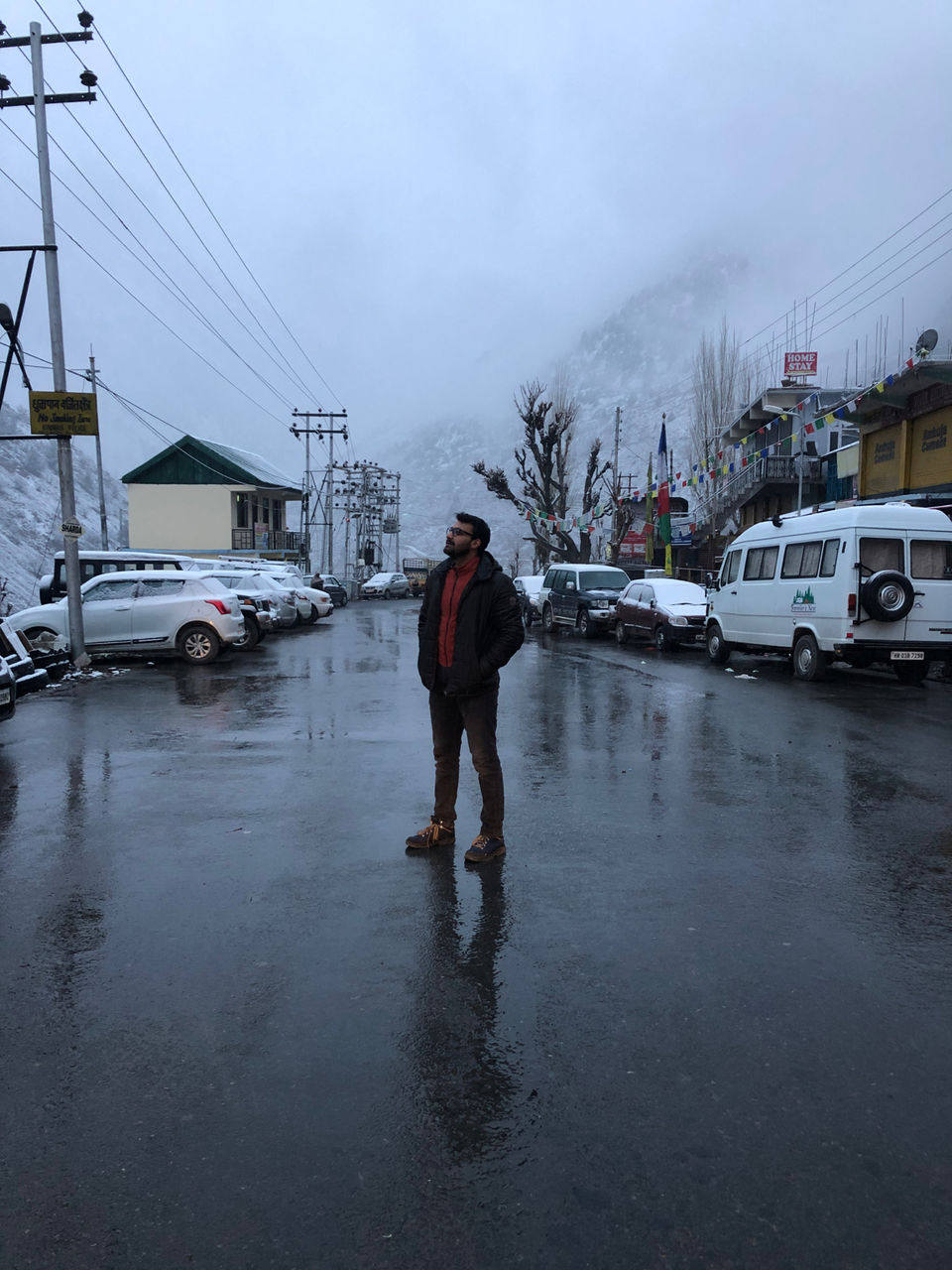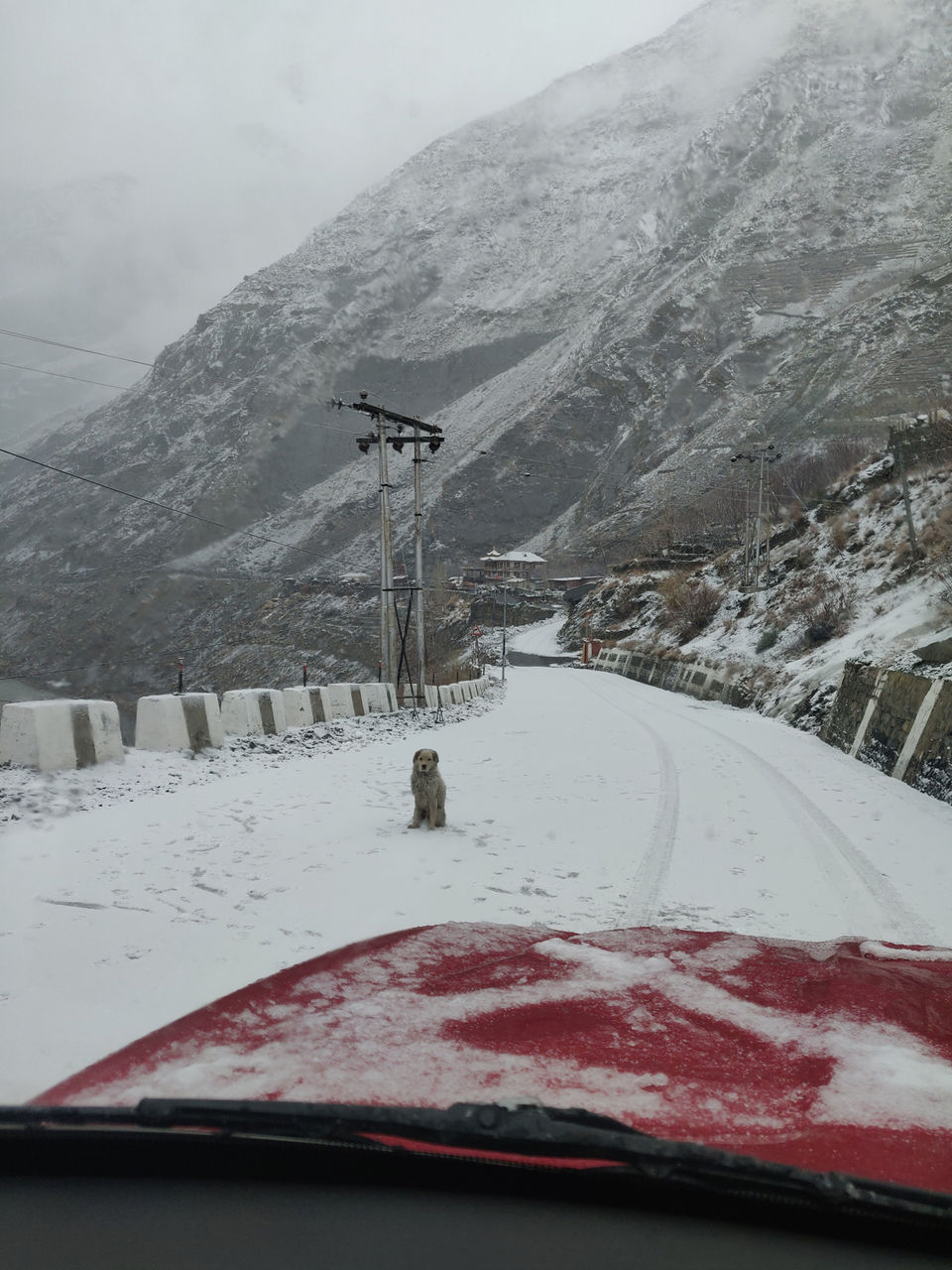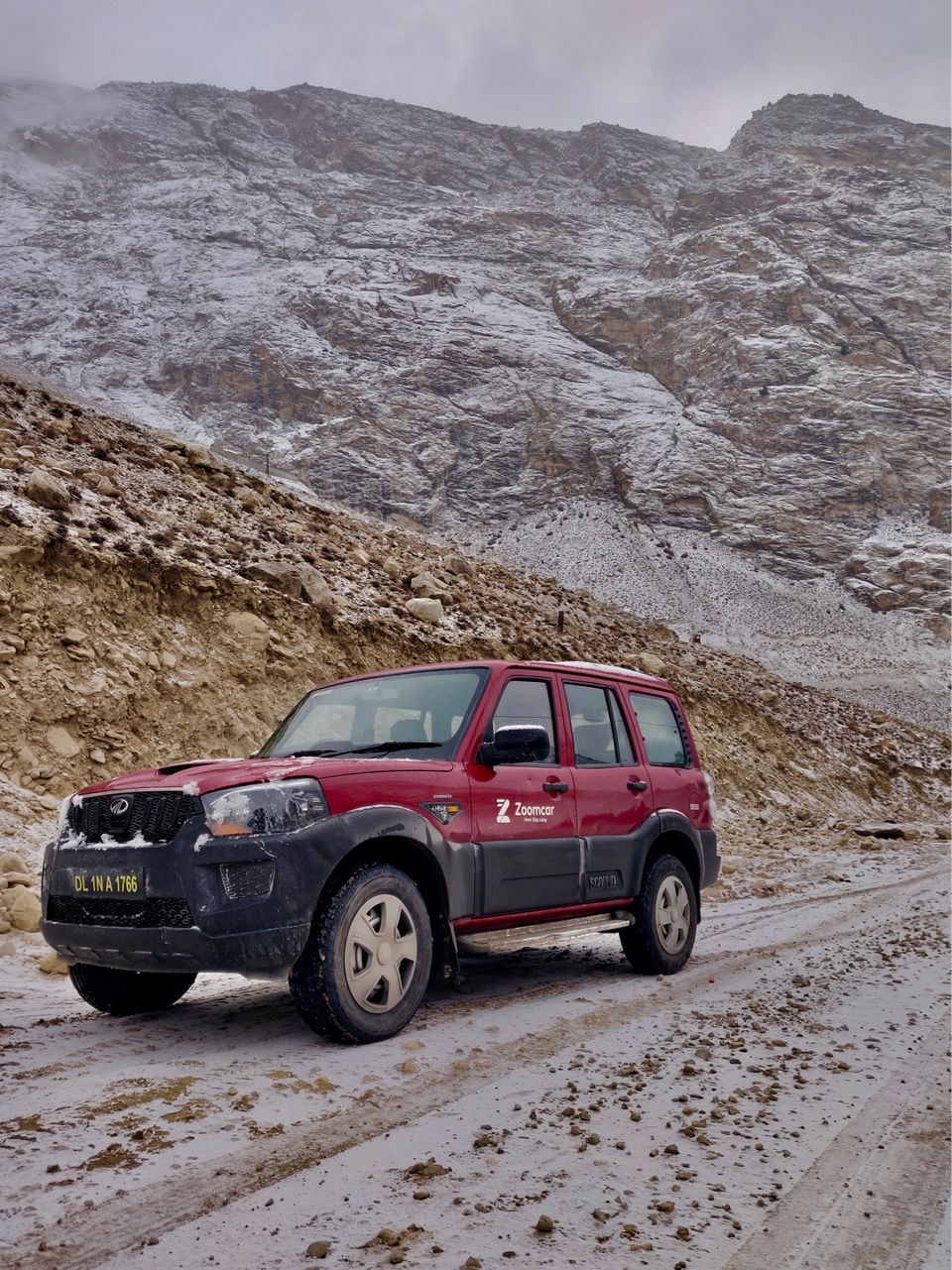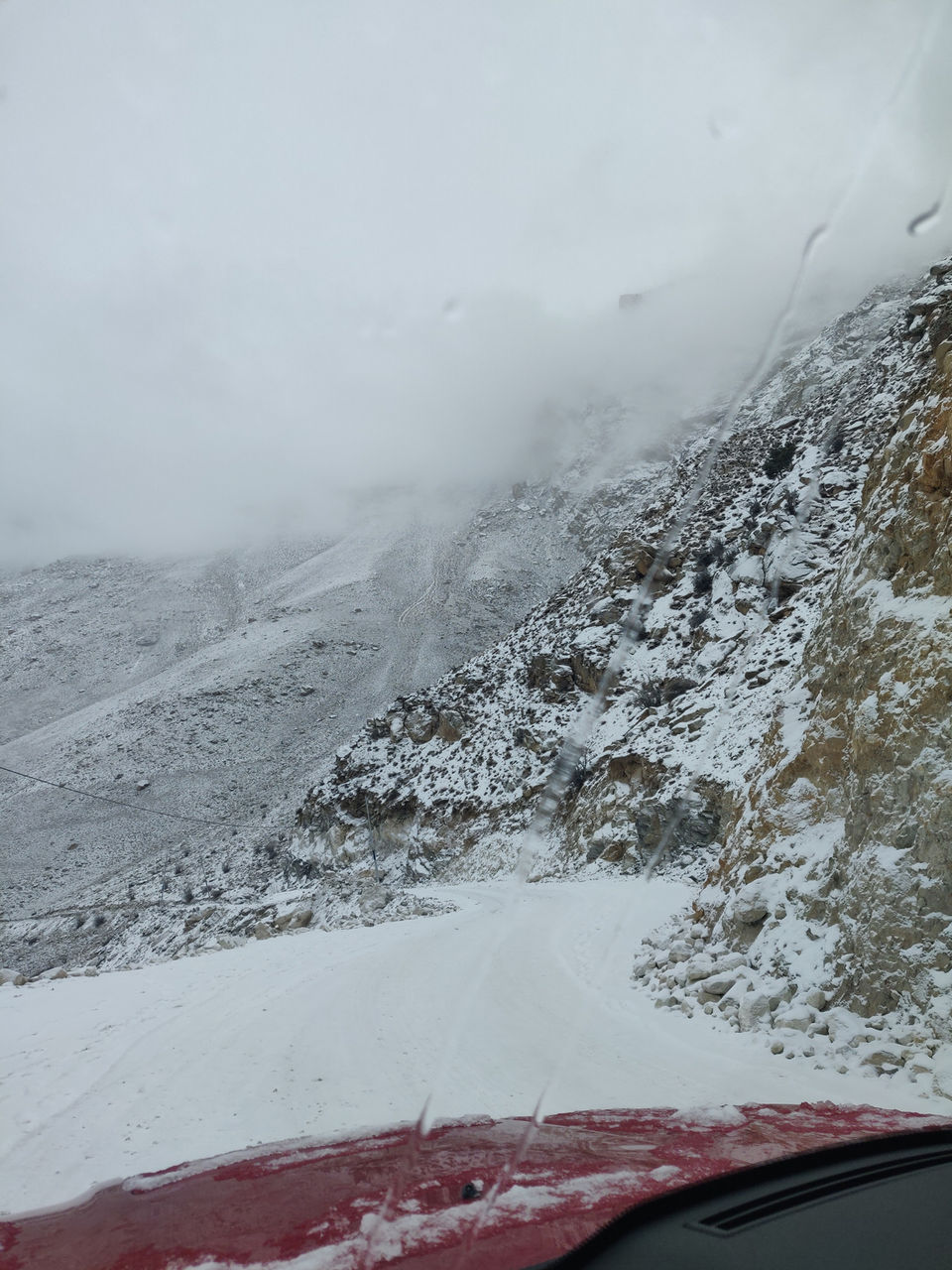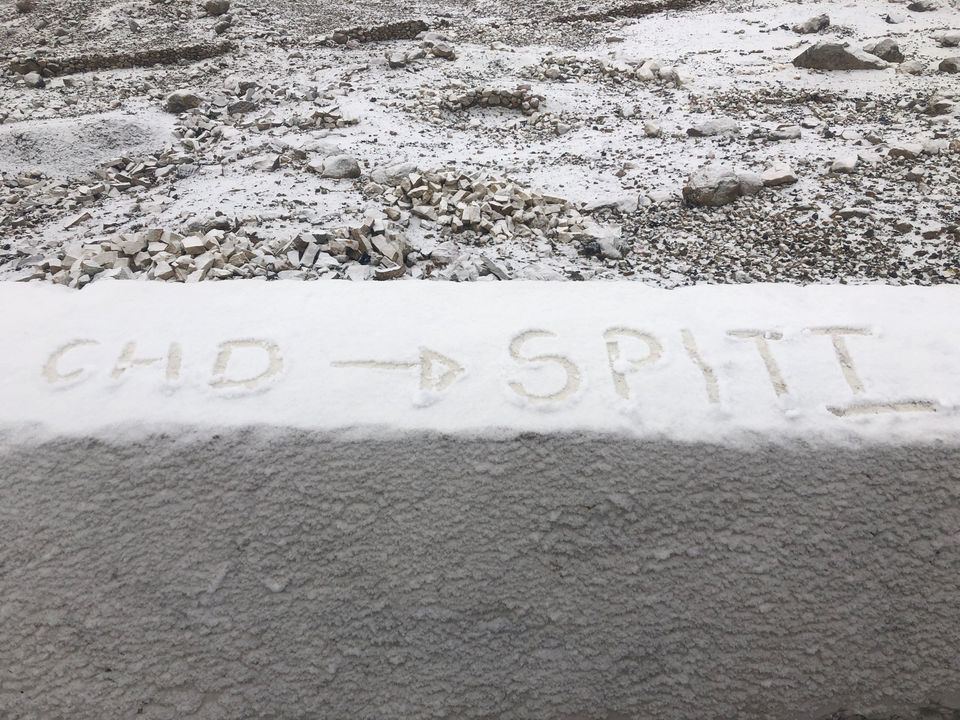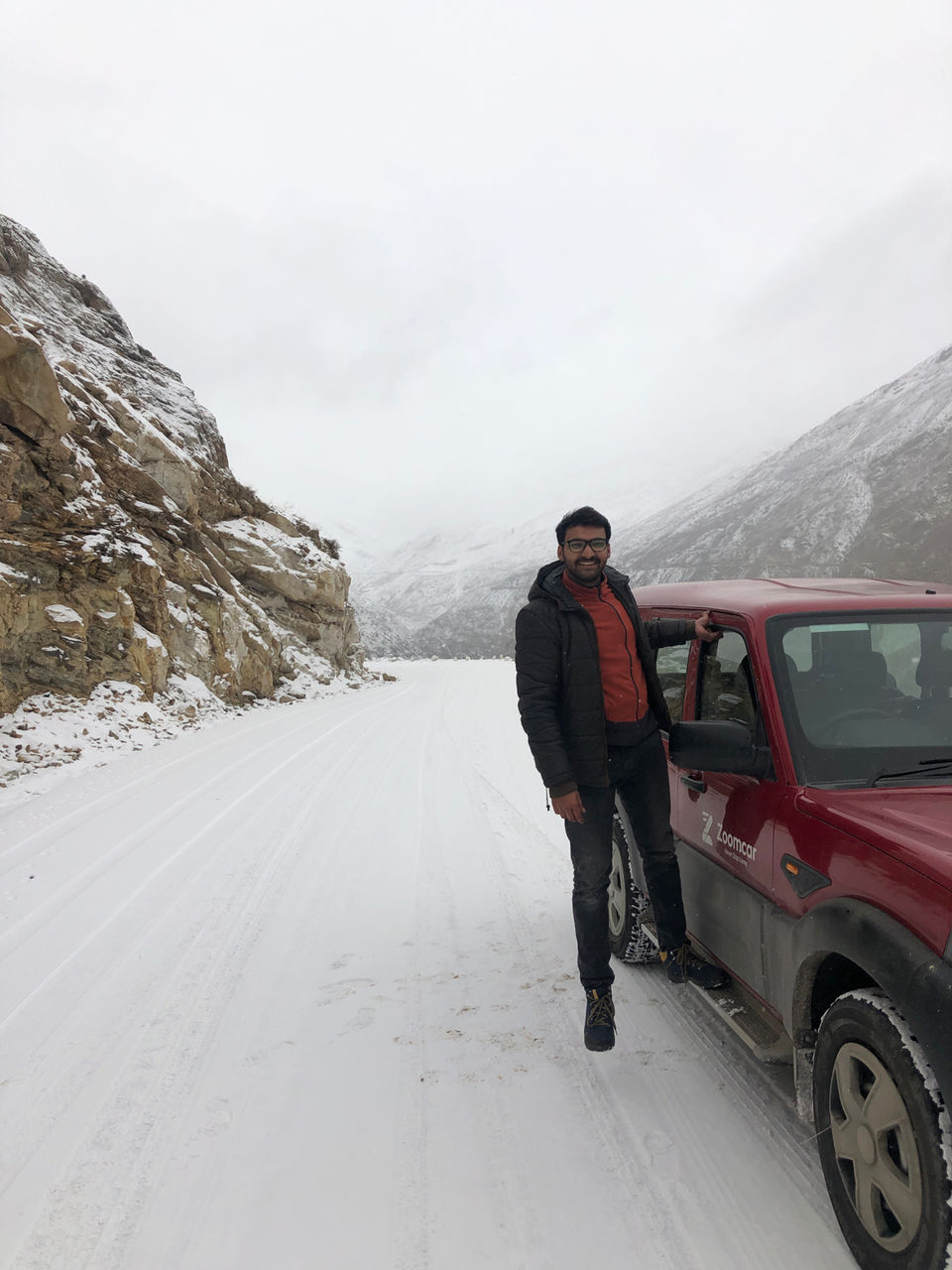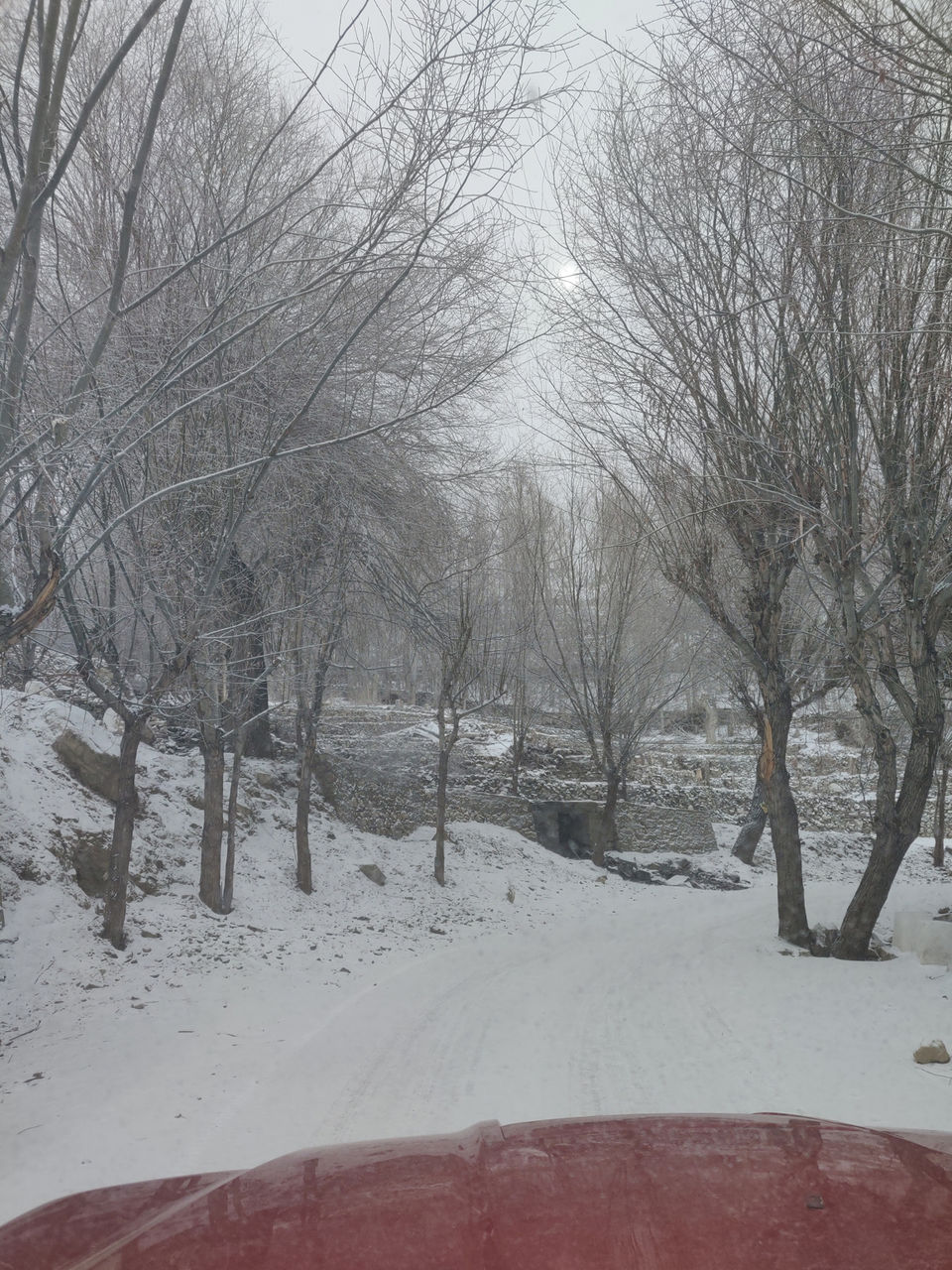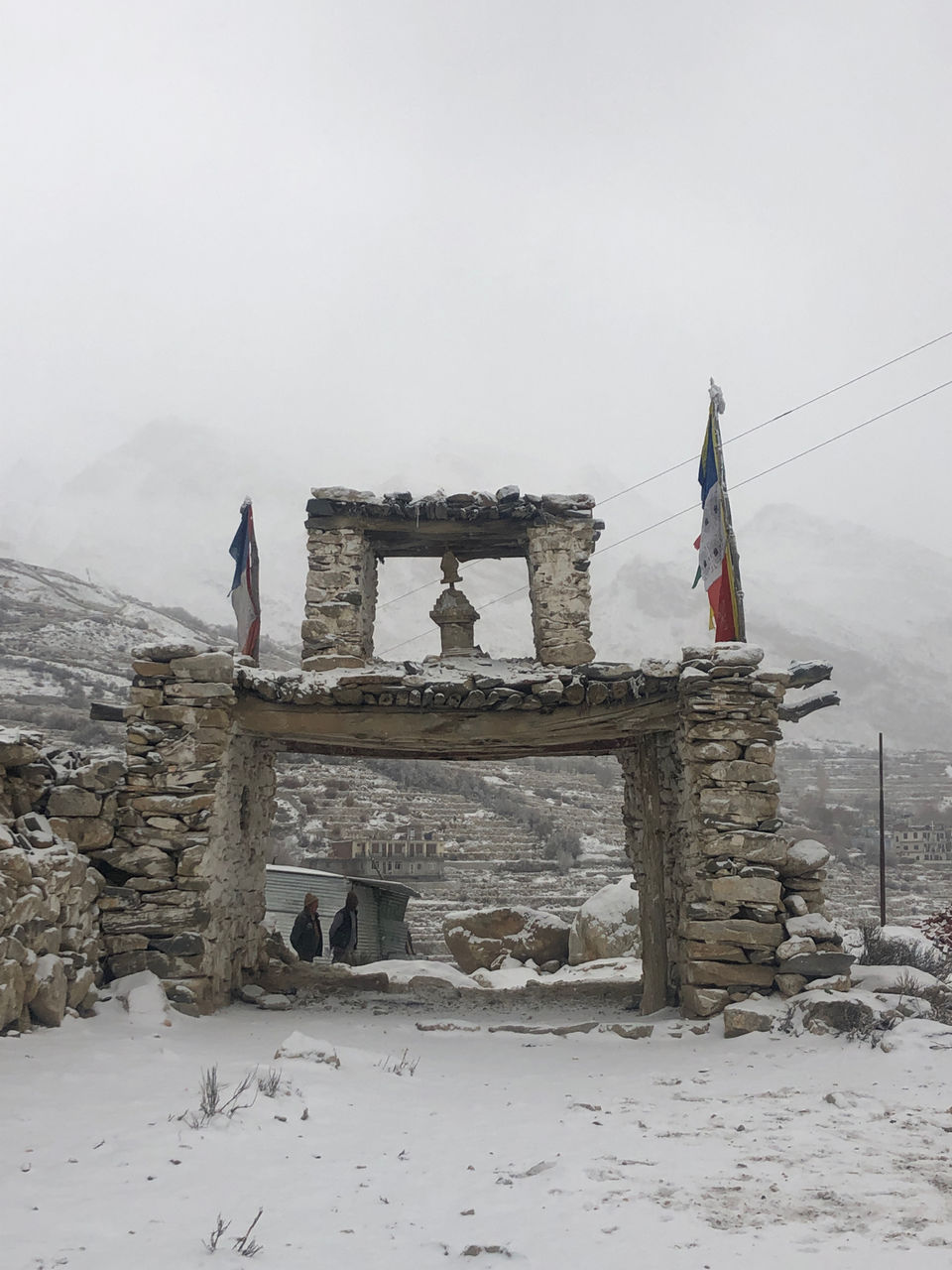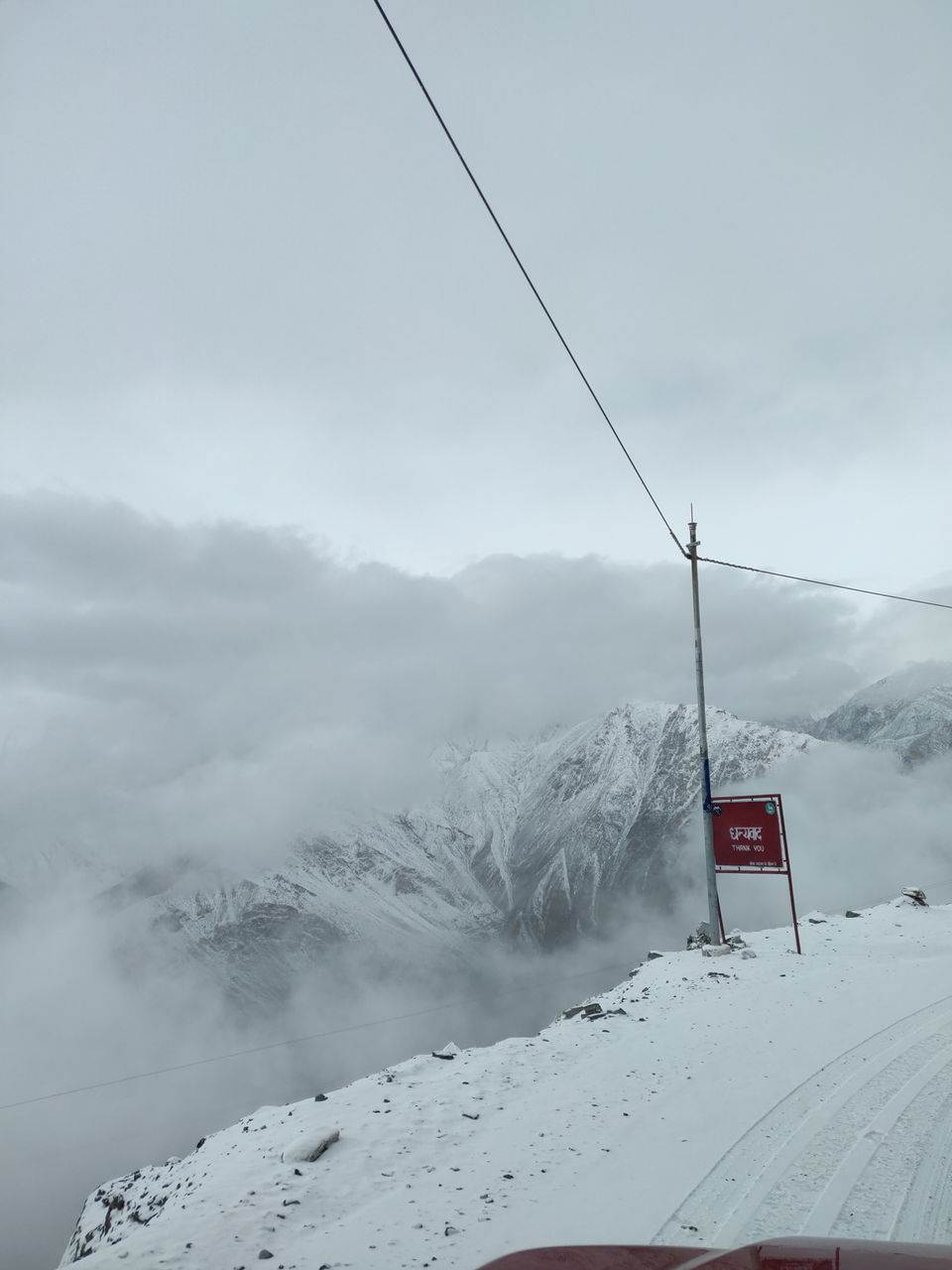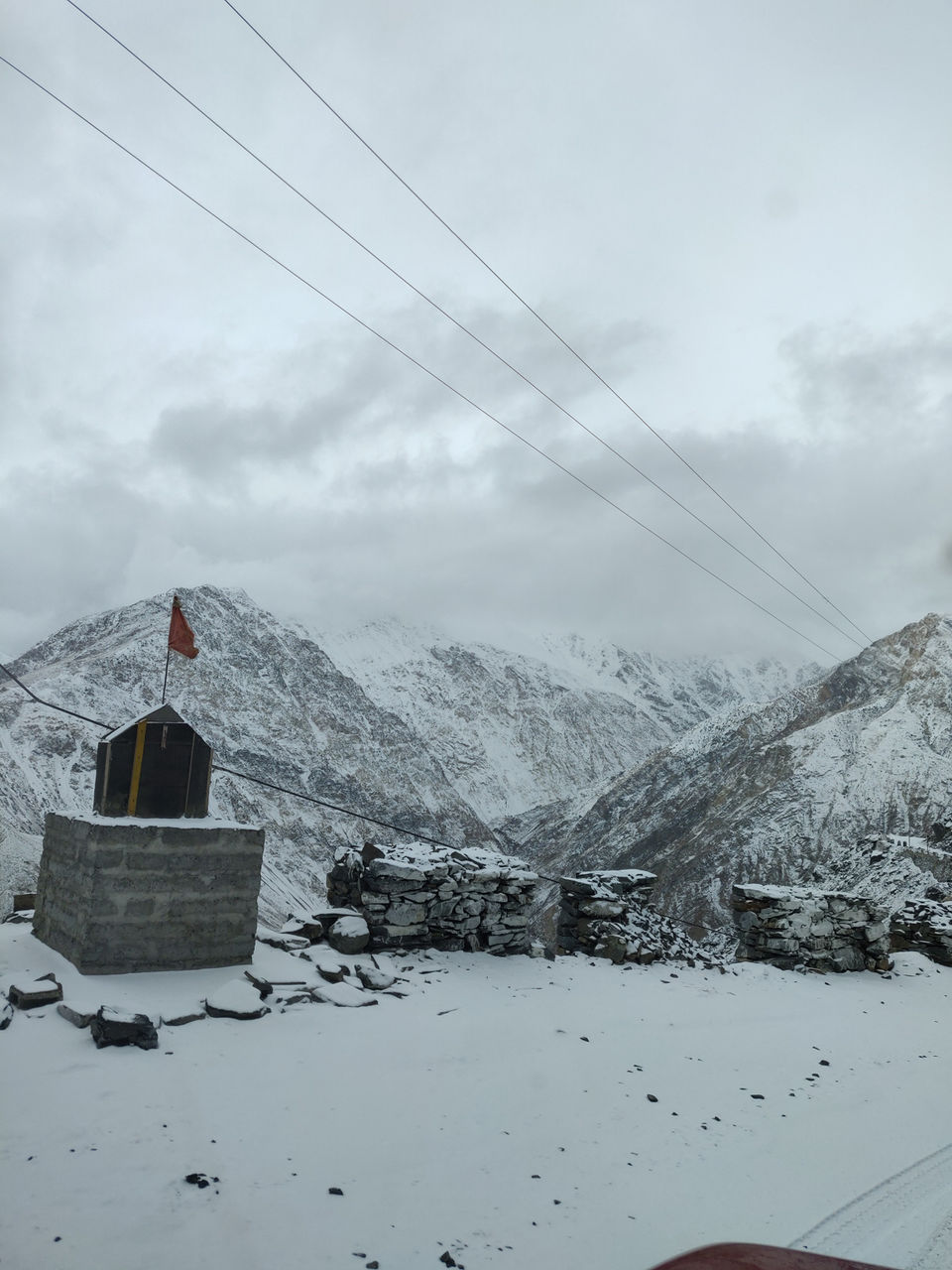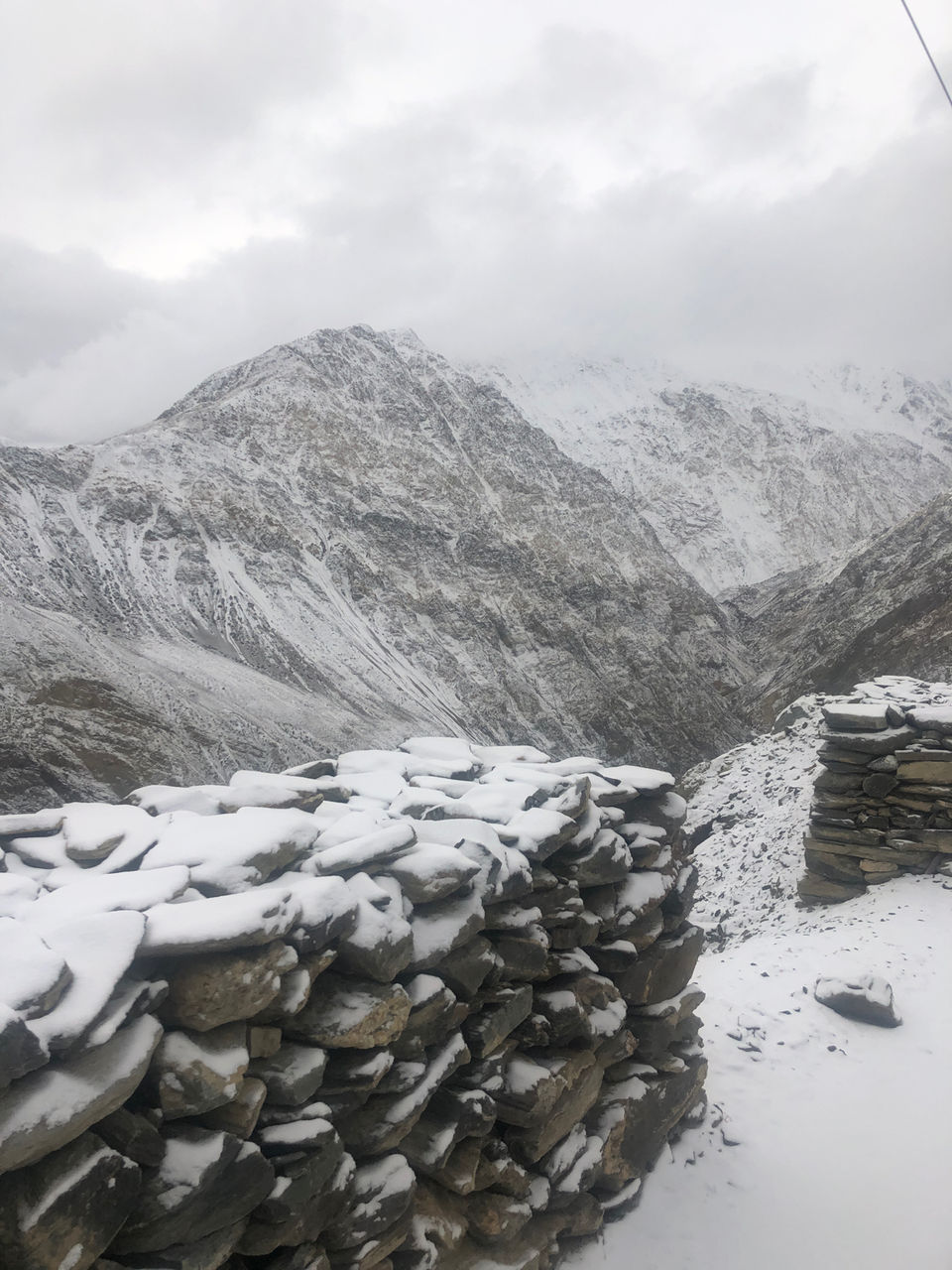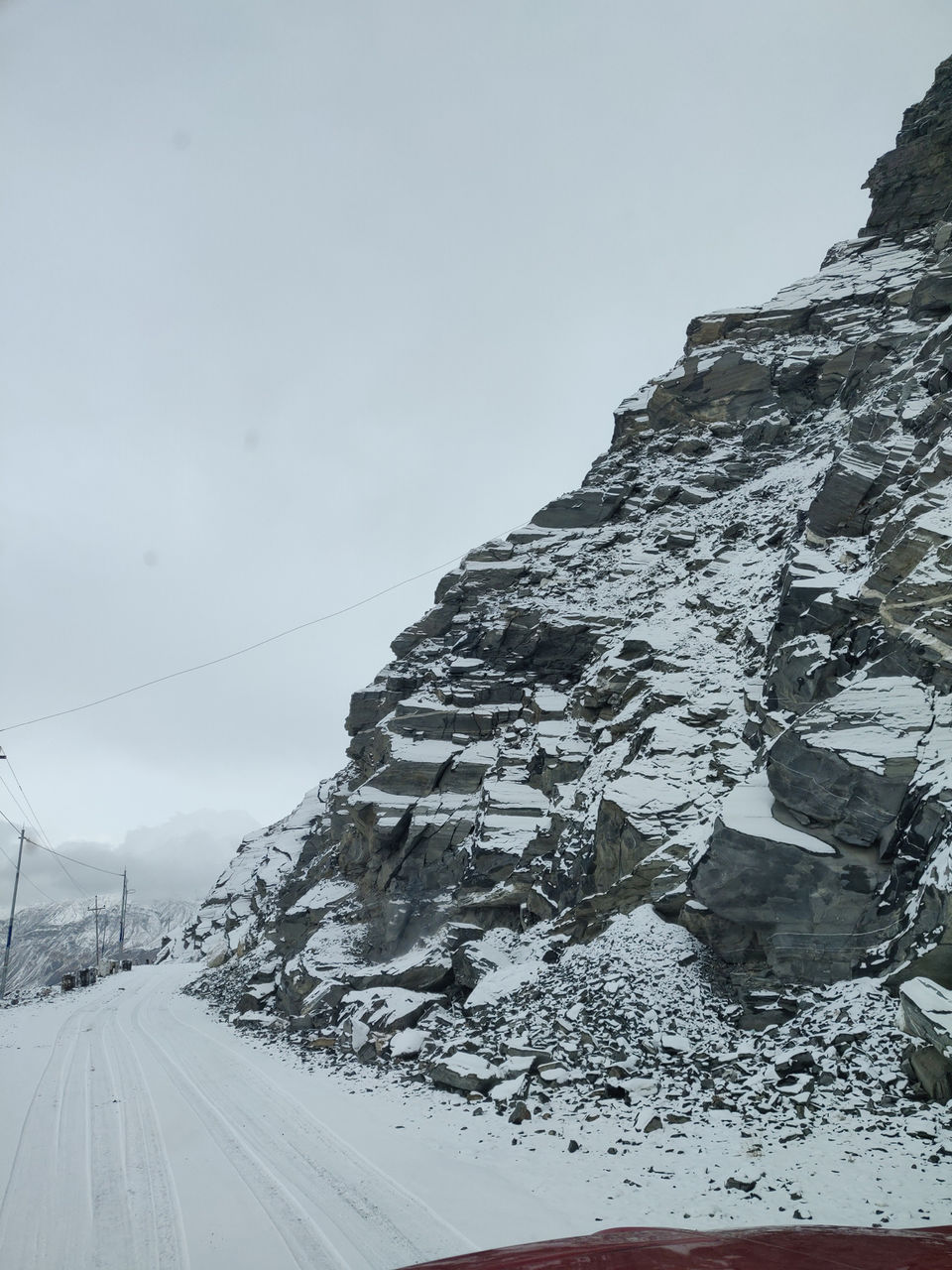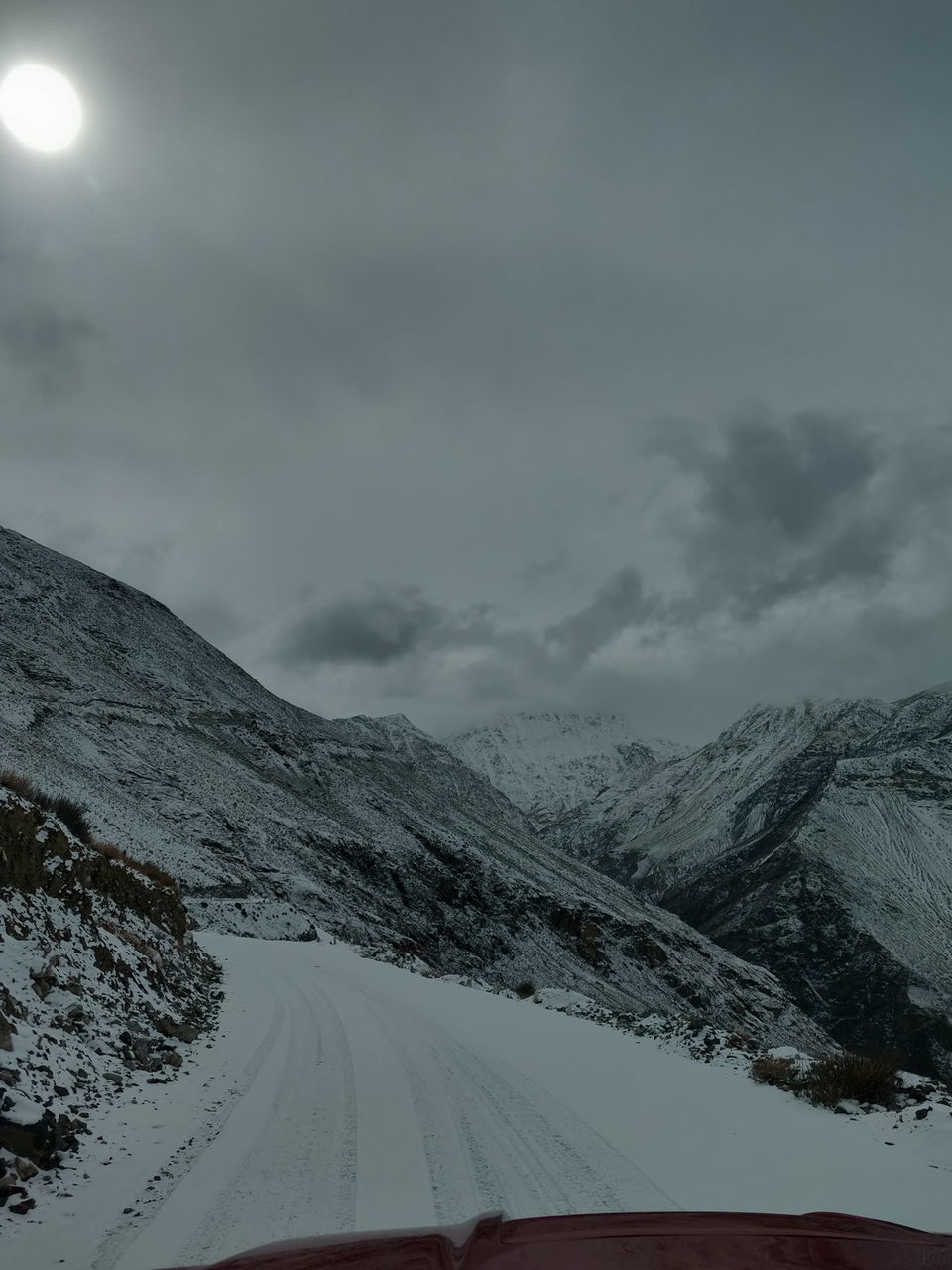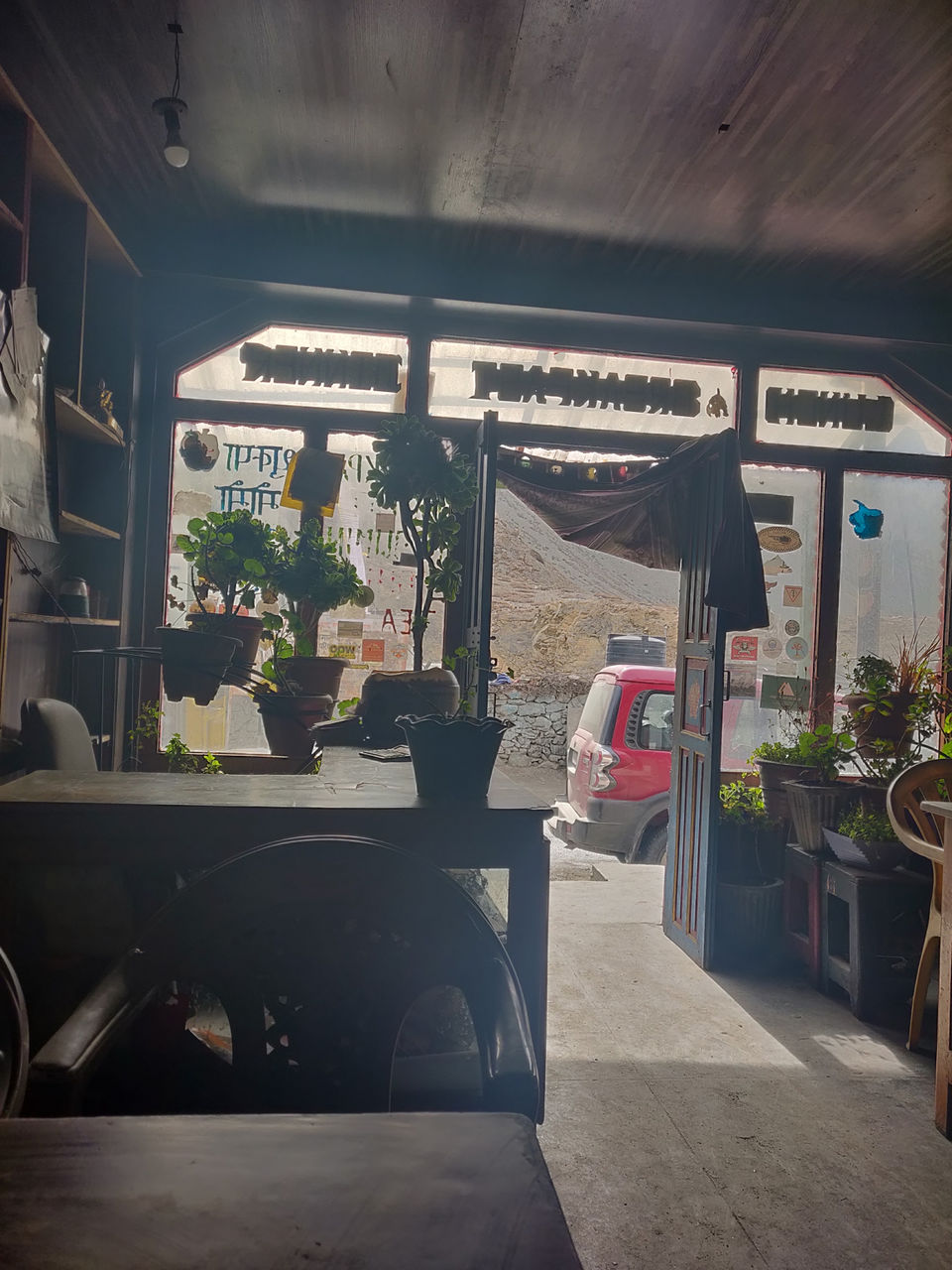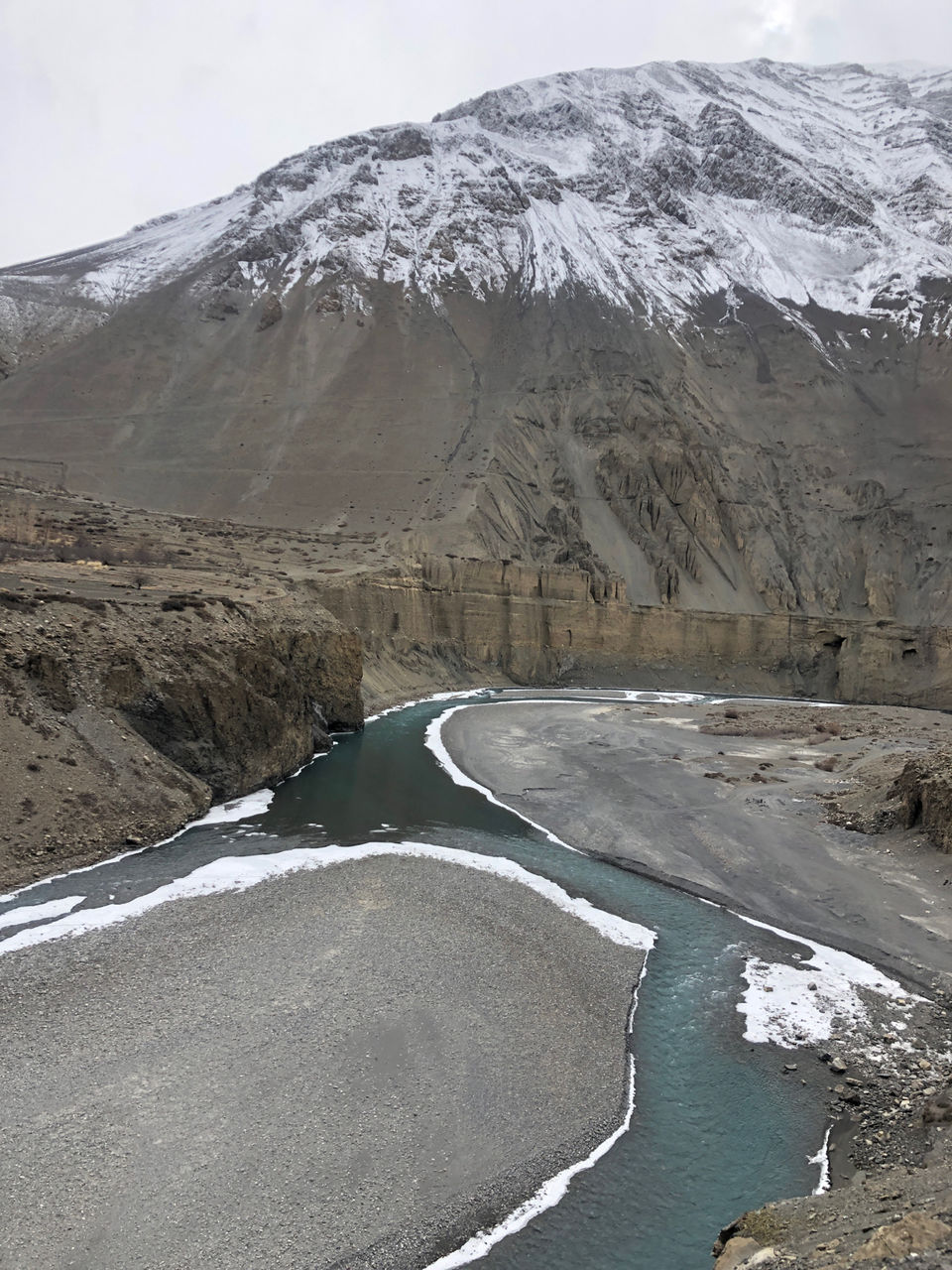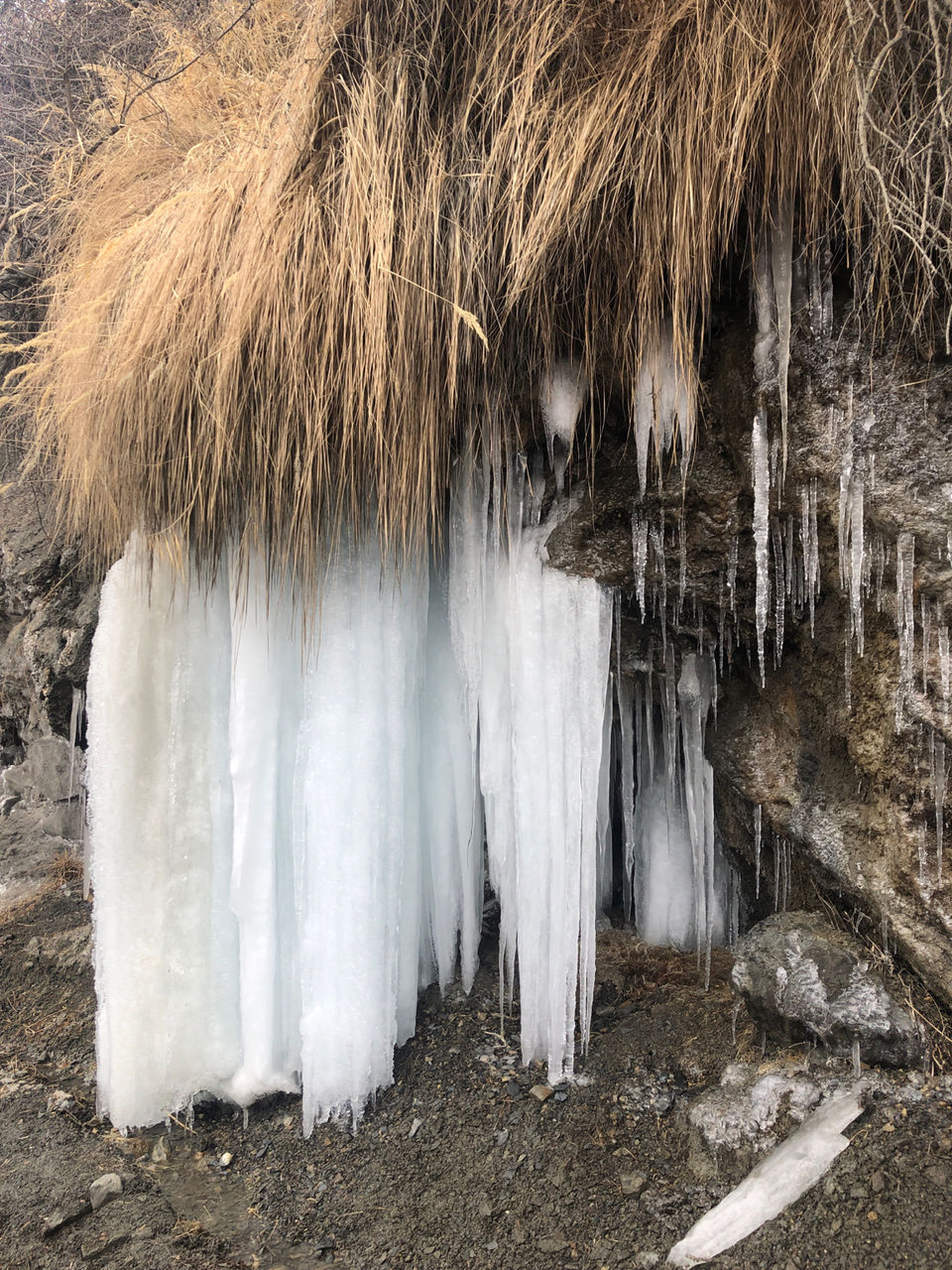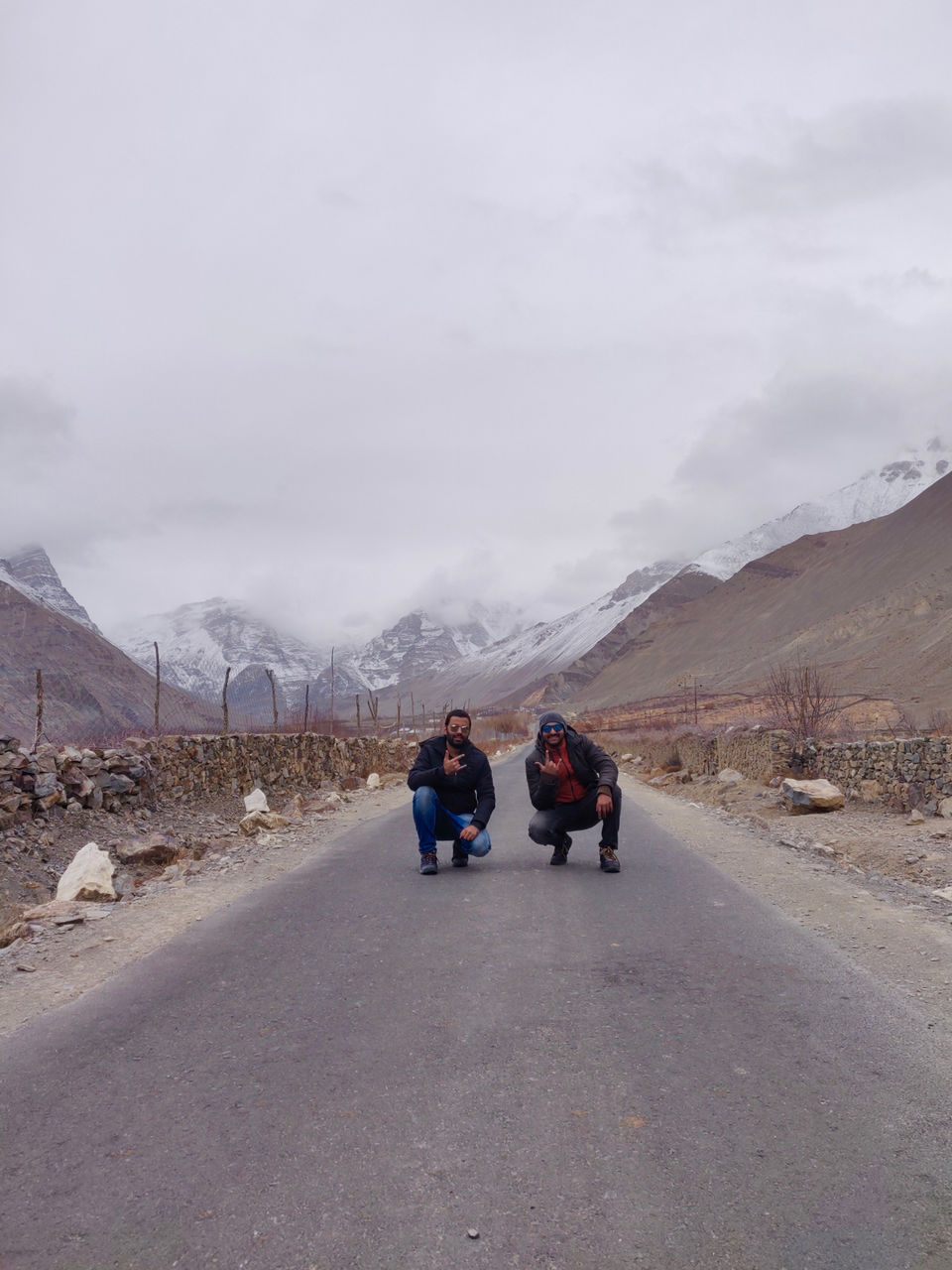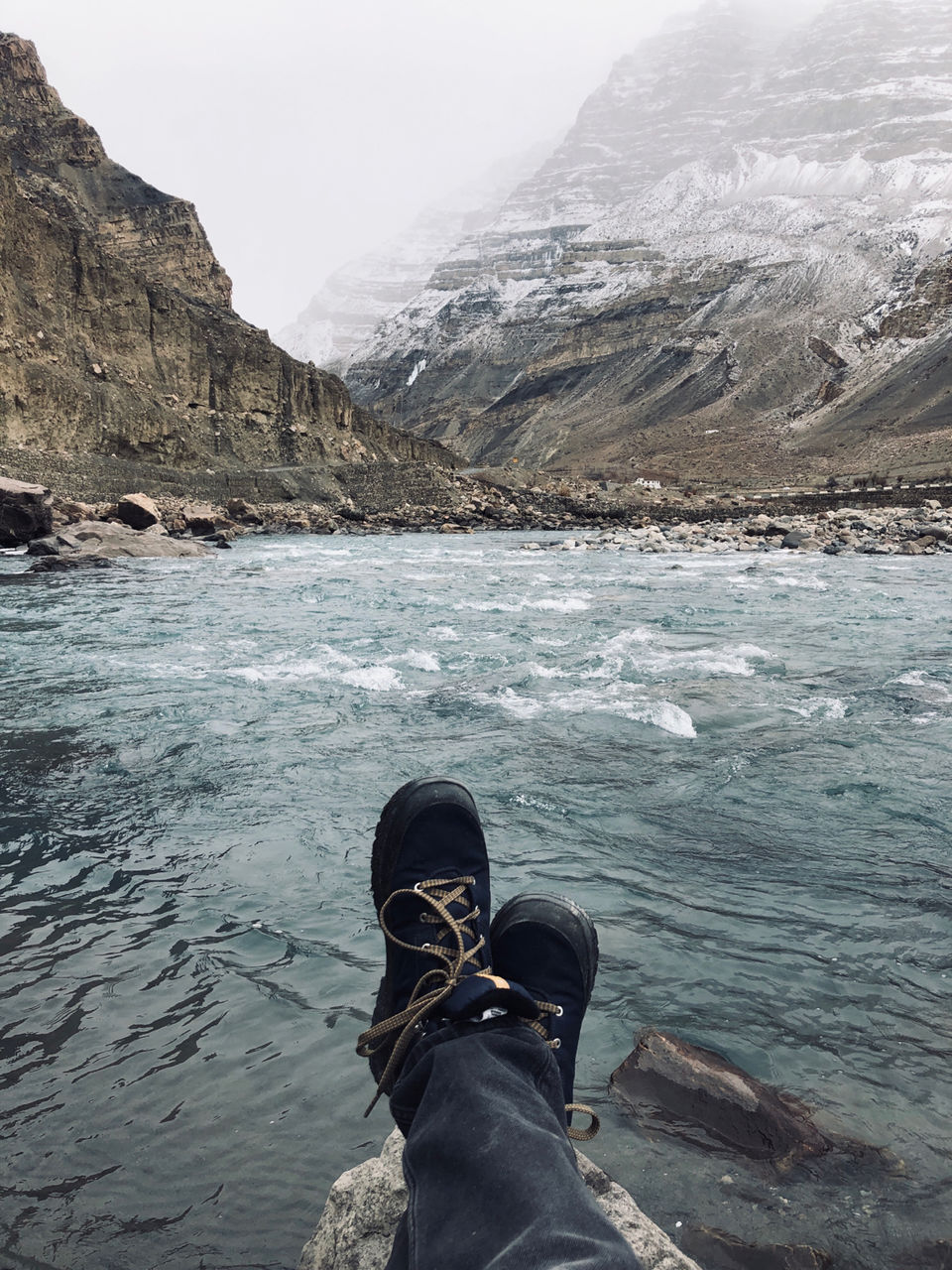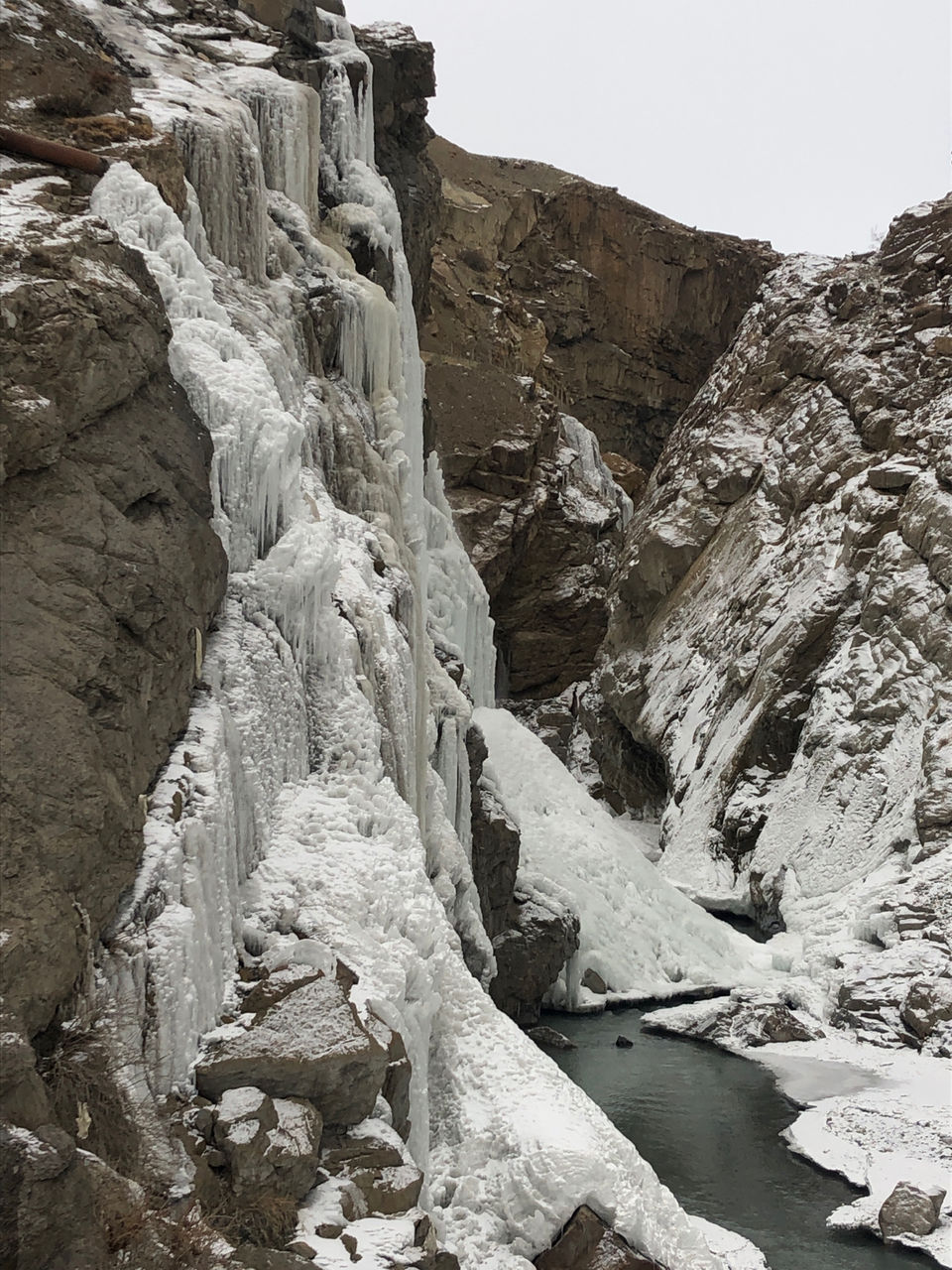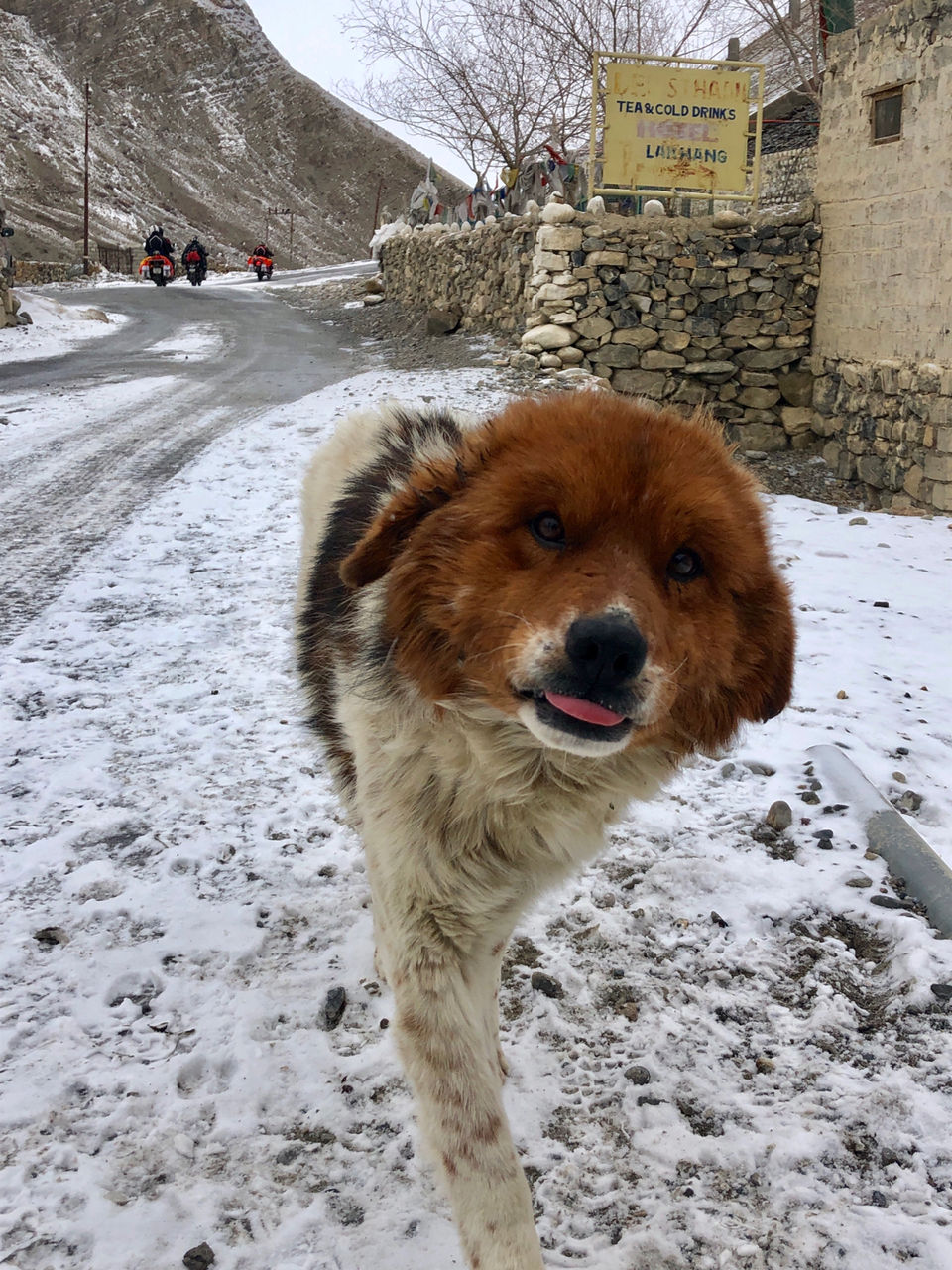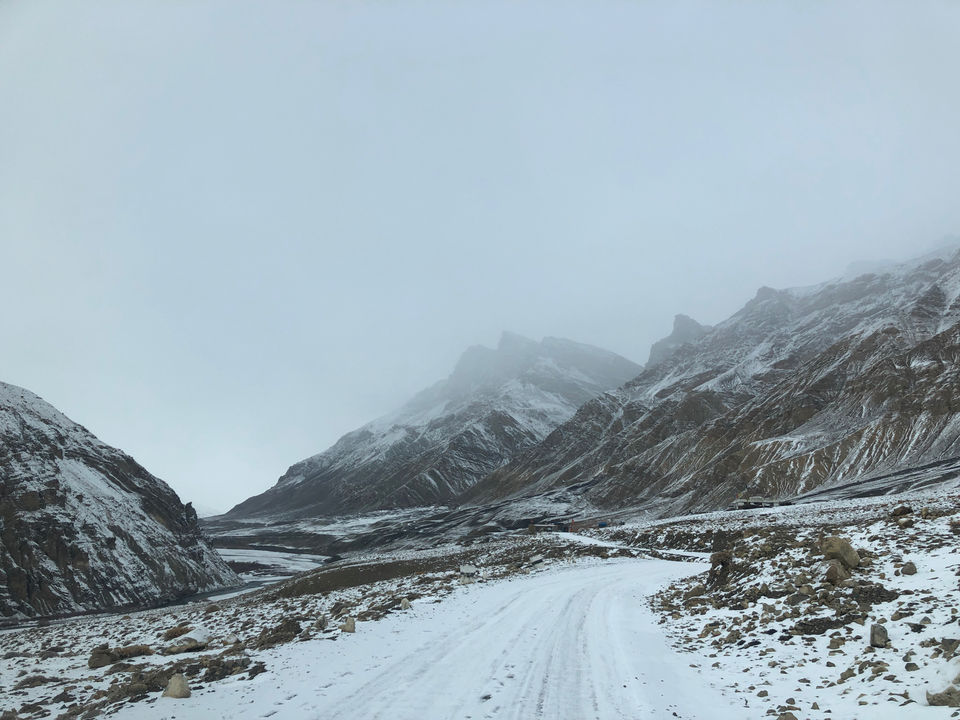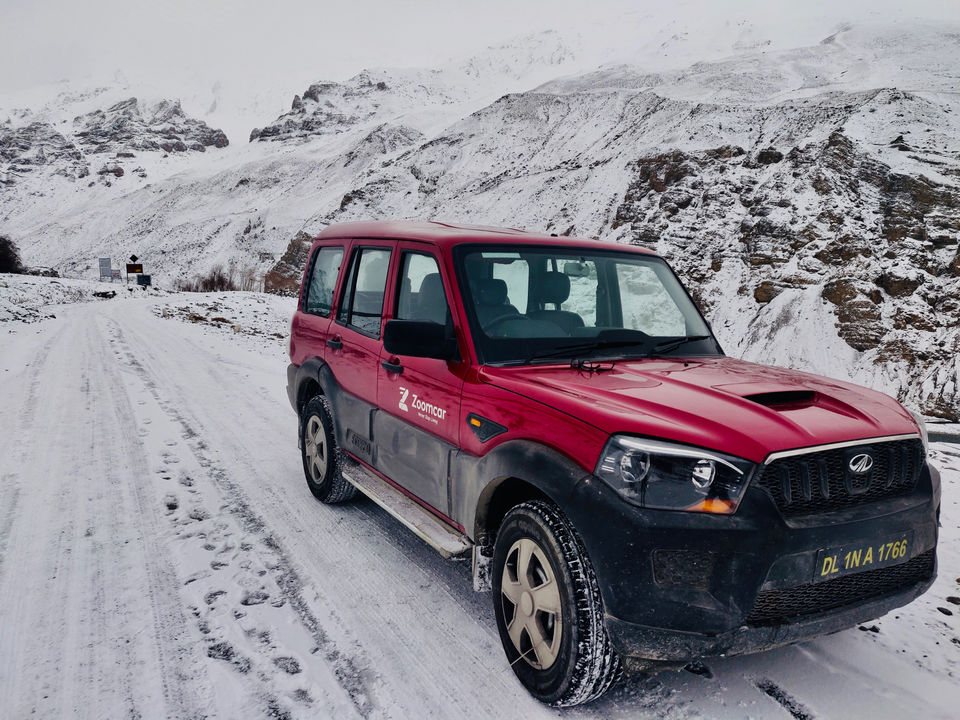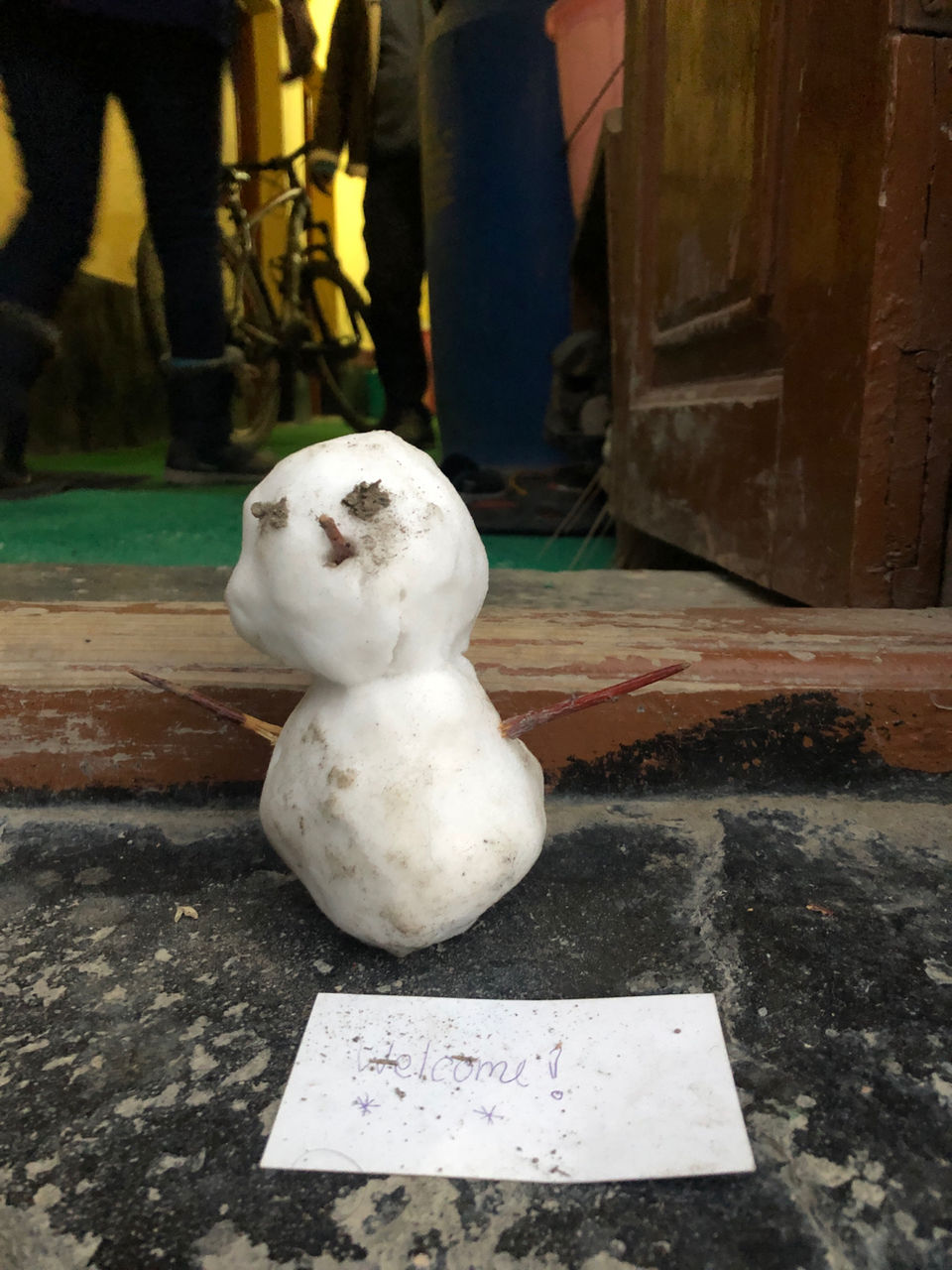 Next day we woke up greeted with the amazing Kaza valley turned white and wast landscape, embraced on the morning walk and best of views.
Had our breakfast and finally set for next adventure to Key monastery, Kibber village and Chicham bridge.
Key monastery was our first stop founded by Dromton in the 11th century. This over the years was many times attacked by invaders and a part of it was destroyed by an earthquake.At this time in the year they barely see any tourists so we were warmly welcomed and first we served tea and biscuits and then we were given a full tour of the monastery by the head monk.We had many questions and even few silly ones were answered so patiently by the head monk. Touched by the hospitality we decided to respect their peace and didn't took any photos inside the monastery as we wanted to take this experience in our minds not in the pictures.
Our car got stuck many times on way to Kibber village as the snow on the roads was now more thick, and our snow chains to our bad luck were oversized. Some local people stopped for helping us and with a few tips on driving in snow we made or way through to Kibber village.
The mesmerising view of the snow cladded mountain and there sits a village with minimum facilities and cut off from outside world. This beautiful village with even more beautiful people will always greet you with a smile and they love to get in conversation and know how the experience has been in the Spiti valley.
Having spent sometime there then we started towards Chicham Bridge, Asia highest suspension bridge. We barely saw any part of the road all you see is the snow and few marks of the tyres as not many tourists come at this time of the year only traveler's do.
We finally made our way back to Kaza as sun was going down and we were instructed to come back before that as the temperature was going to dip very fast.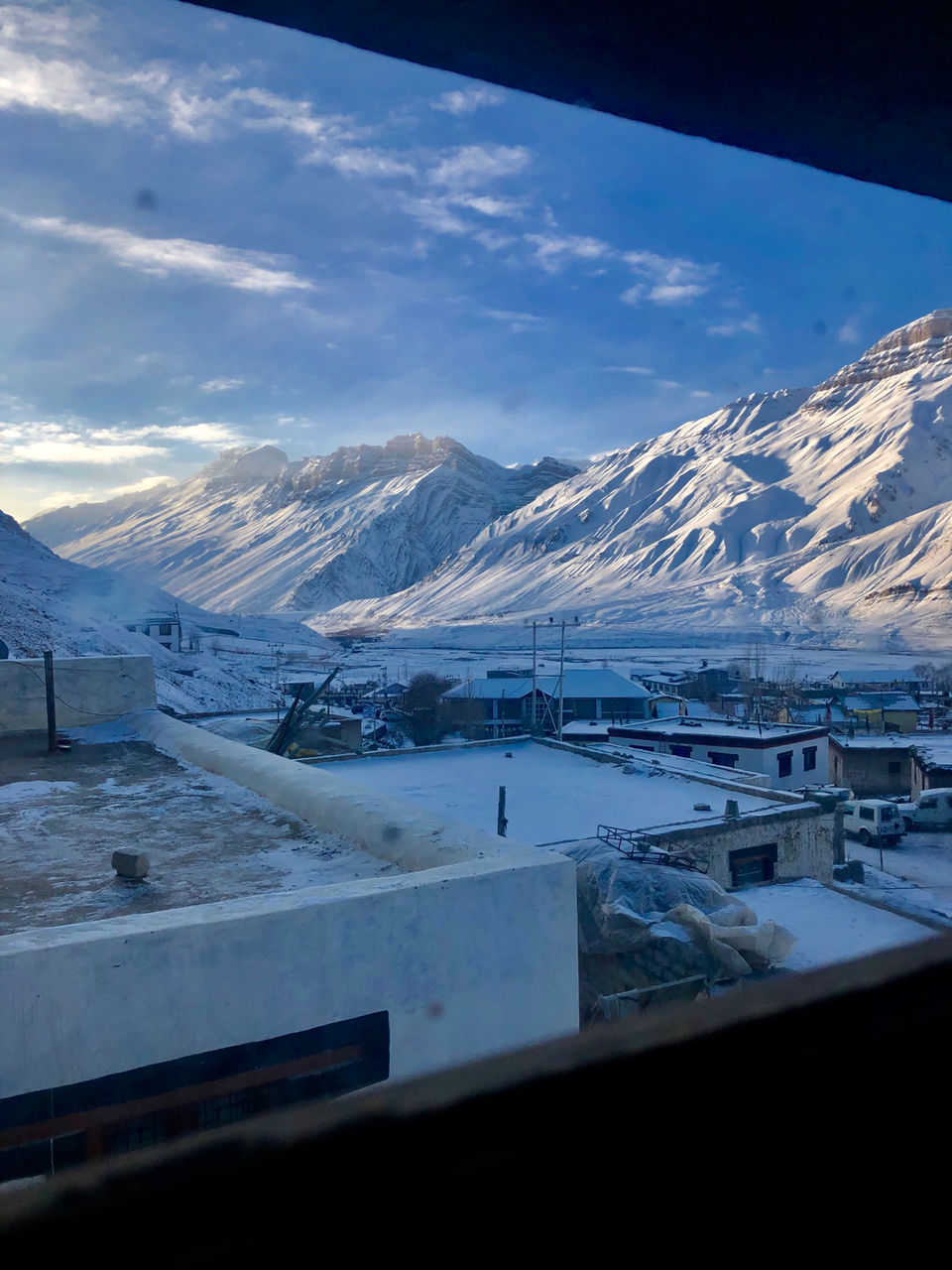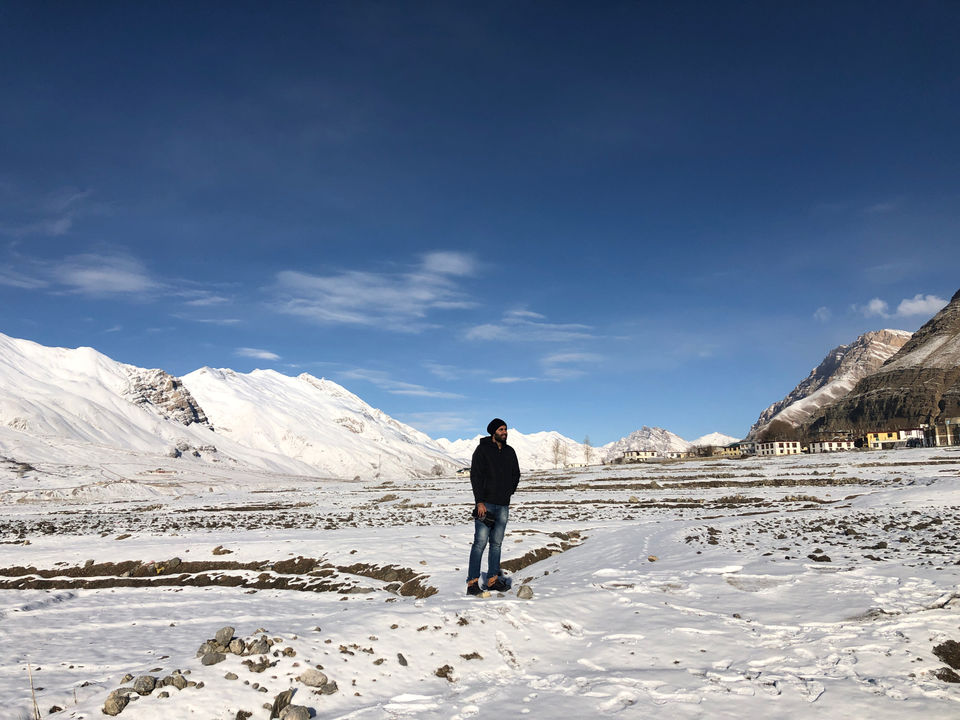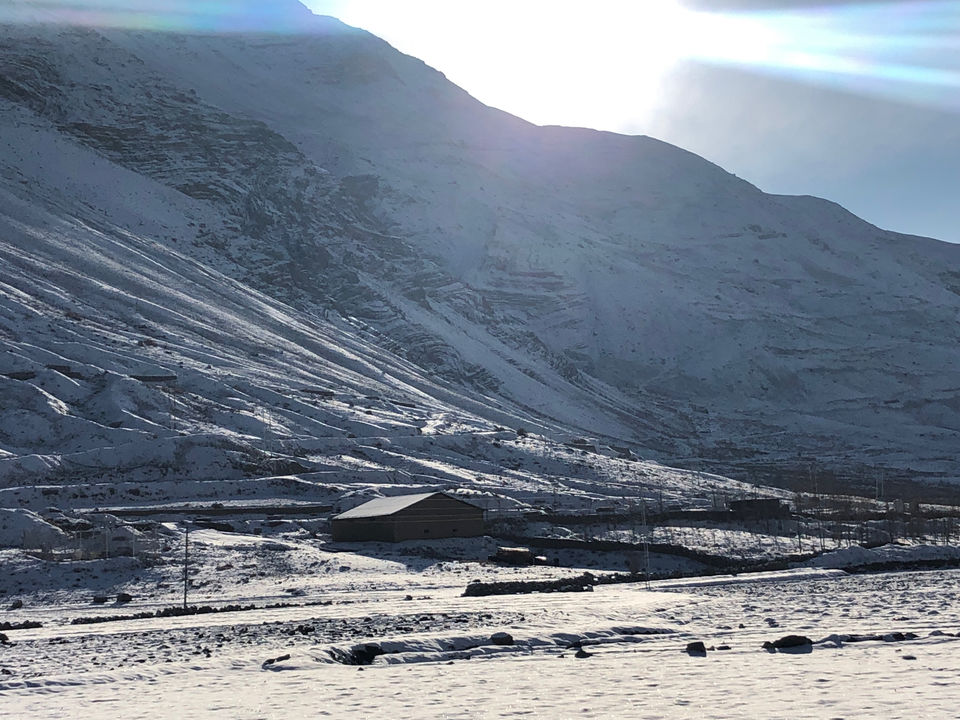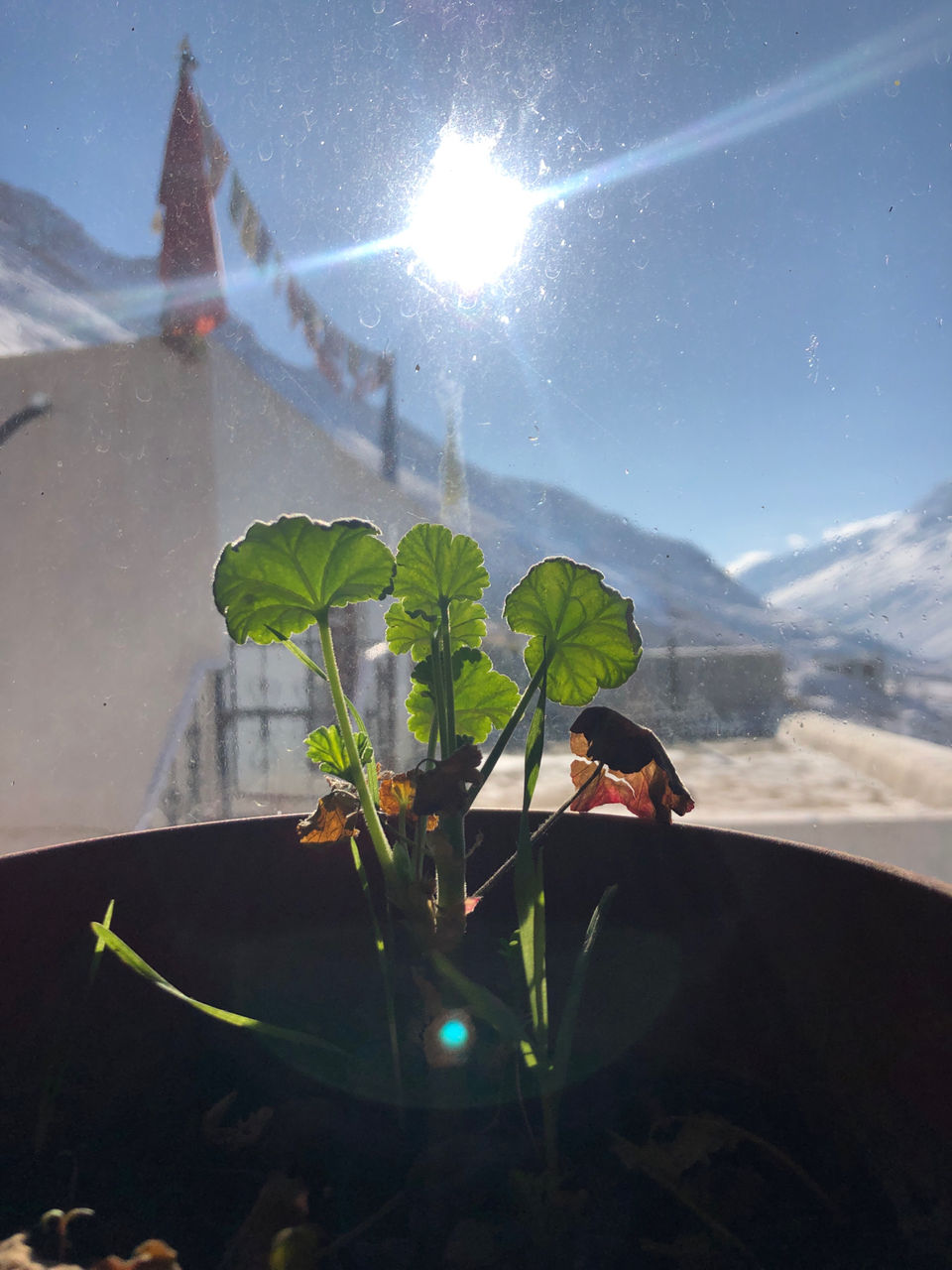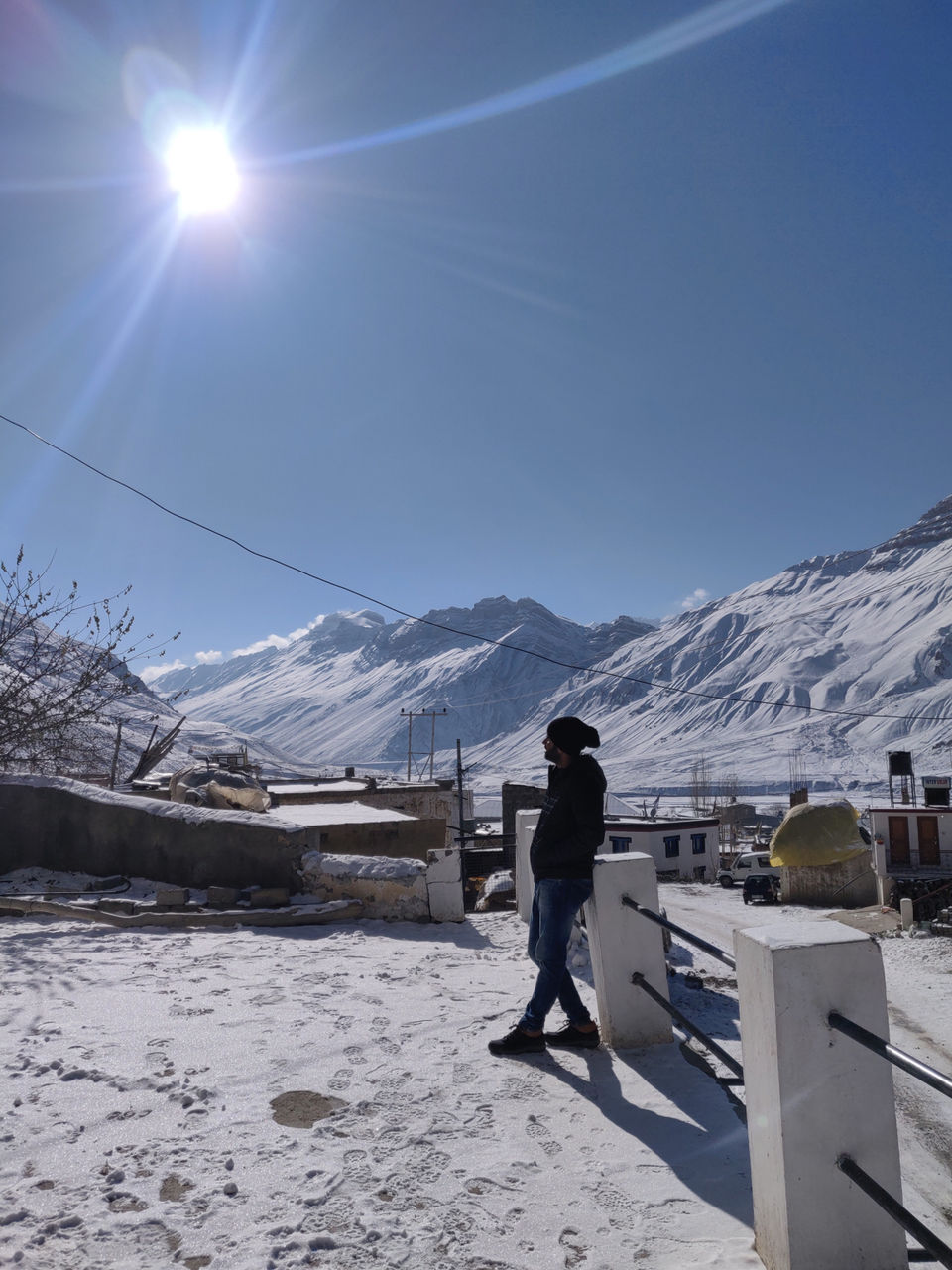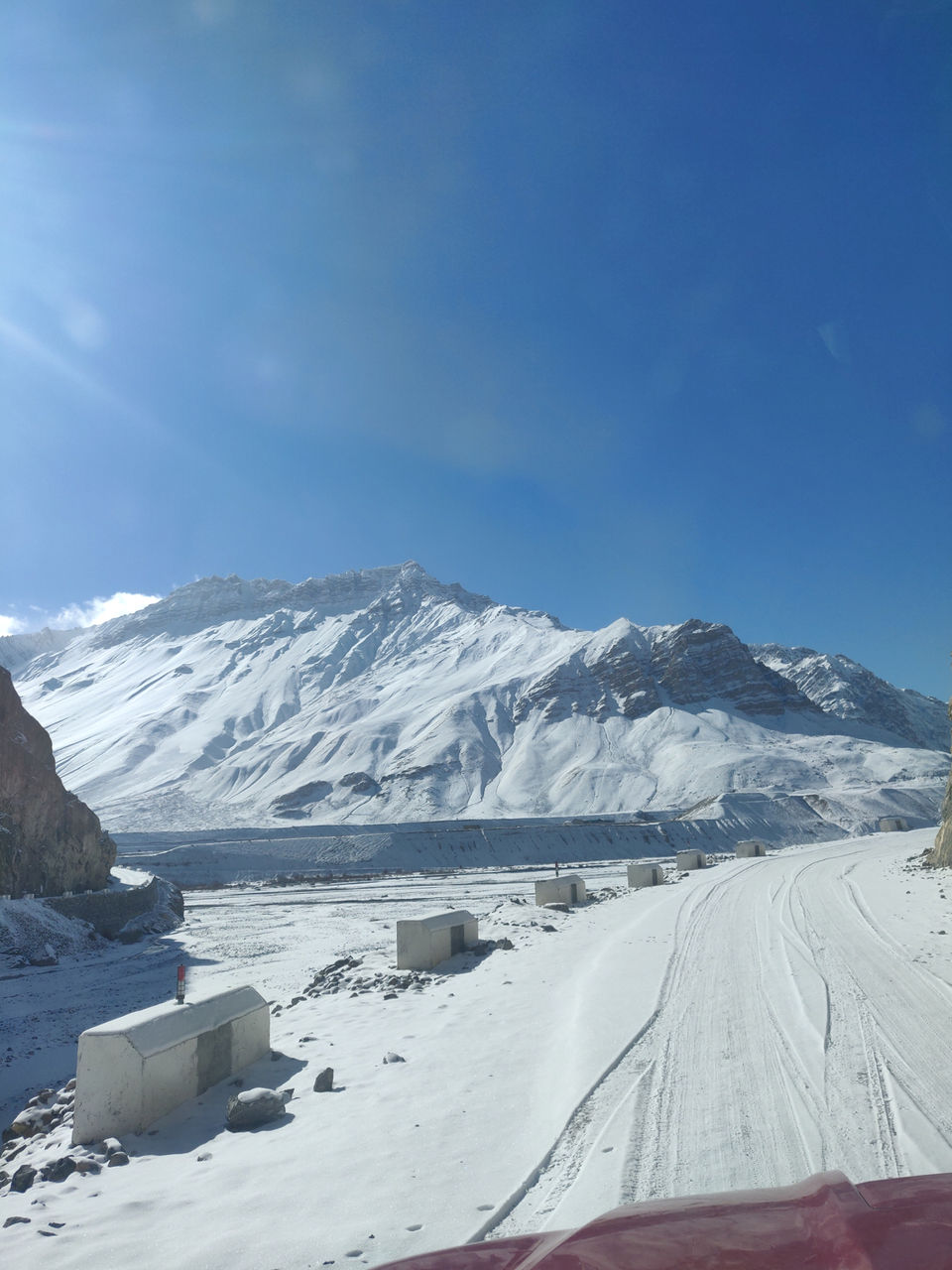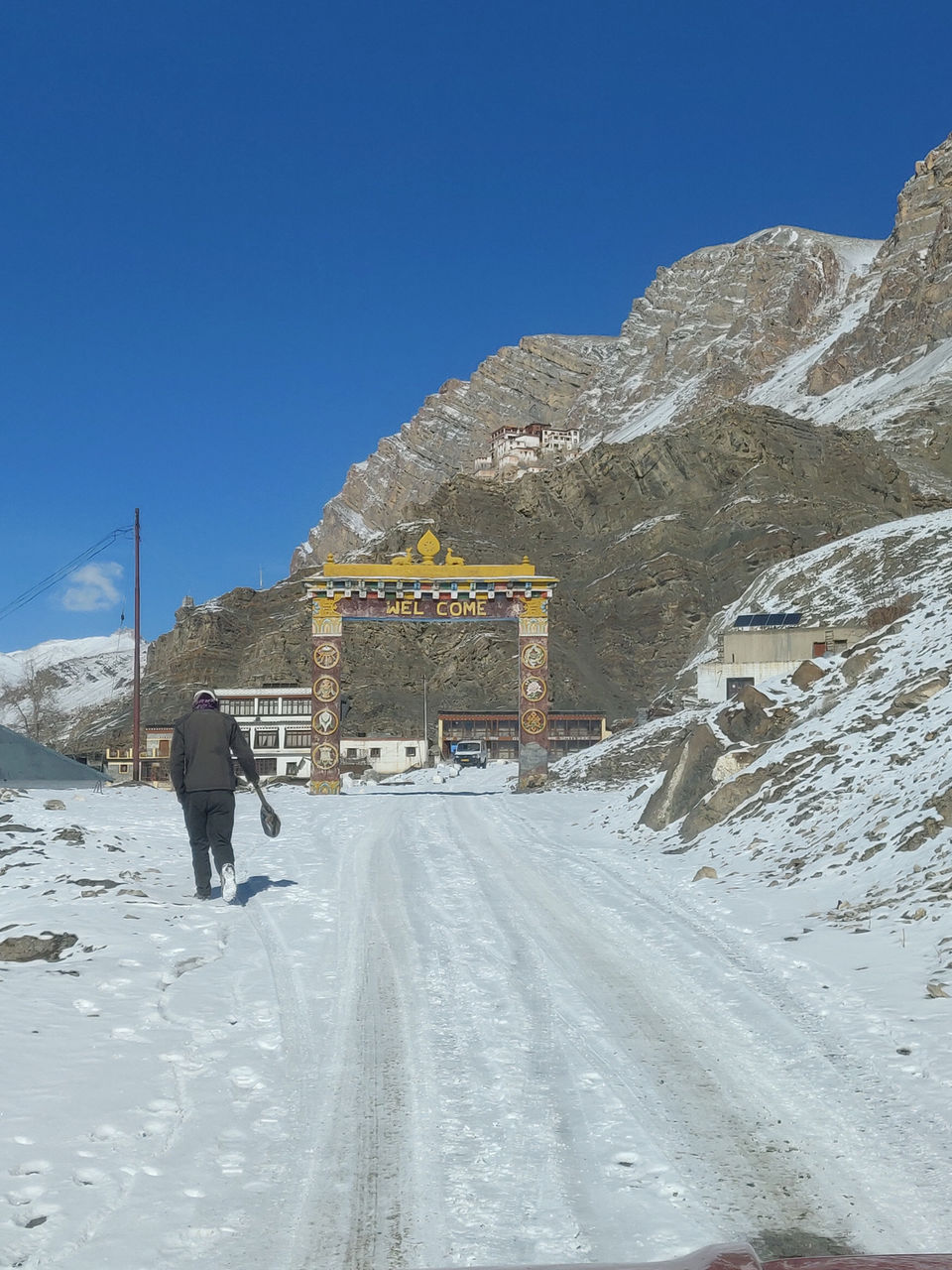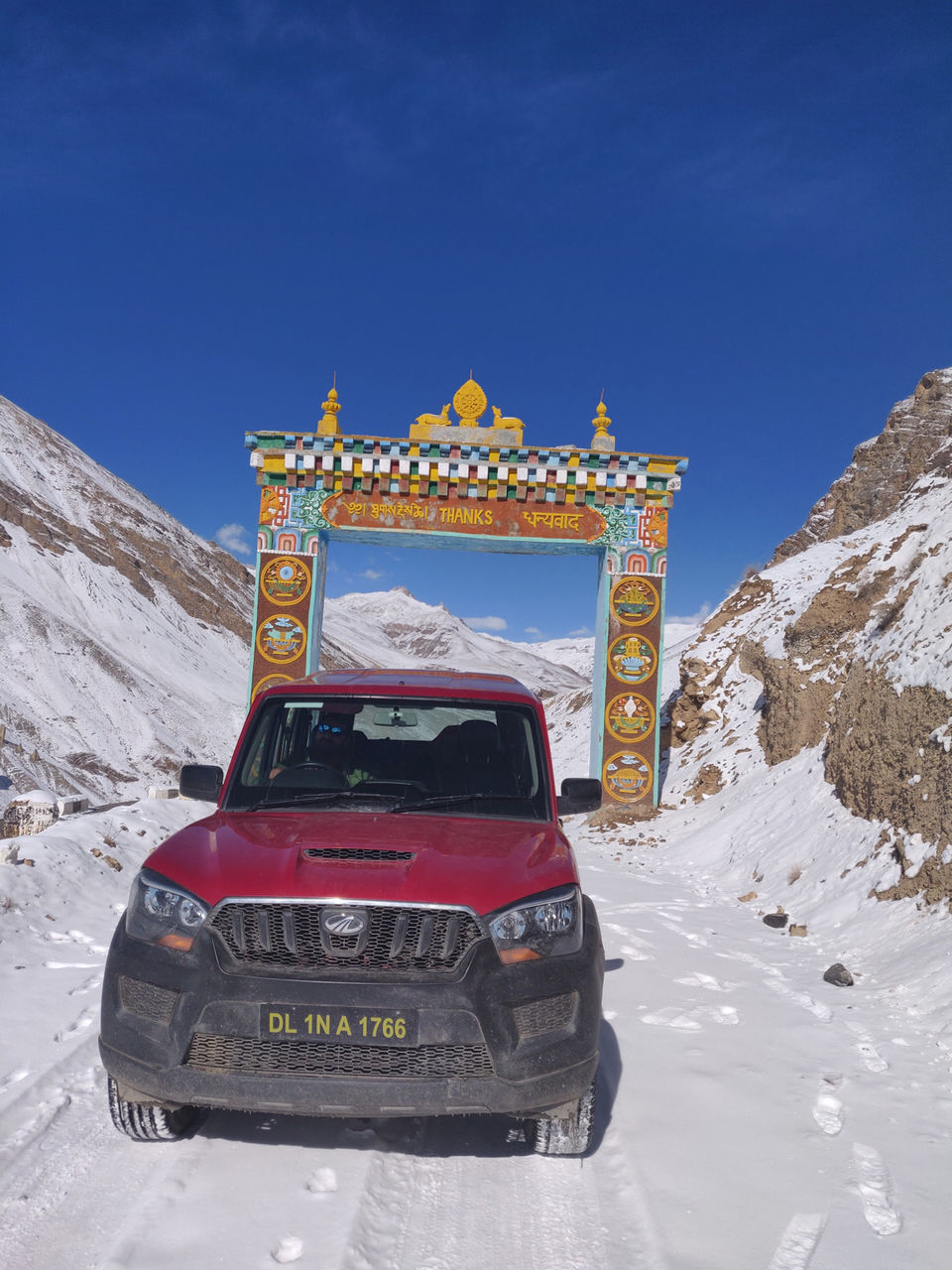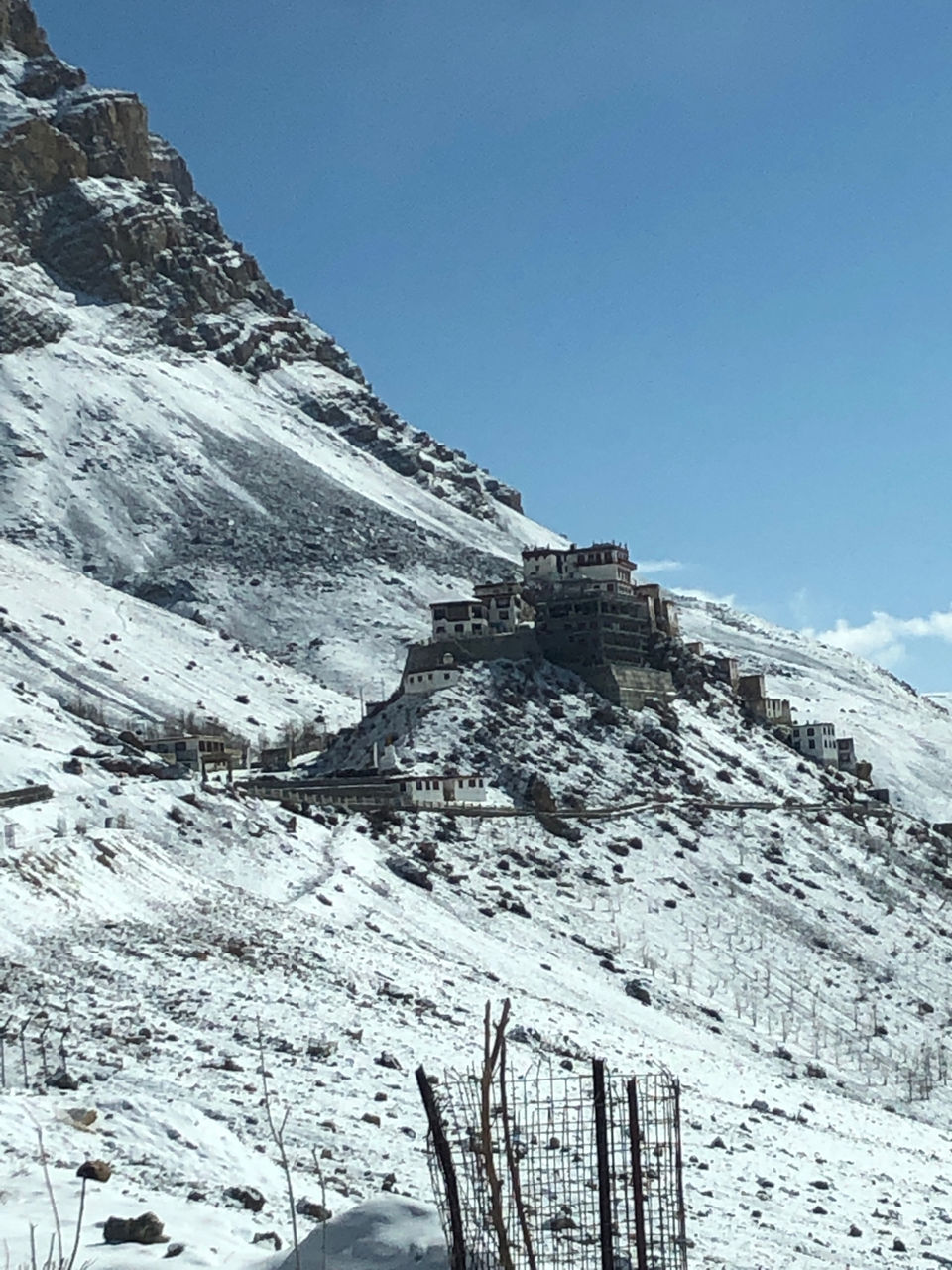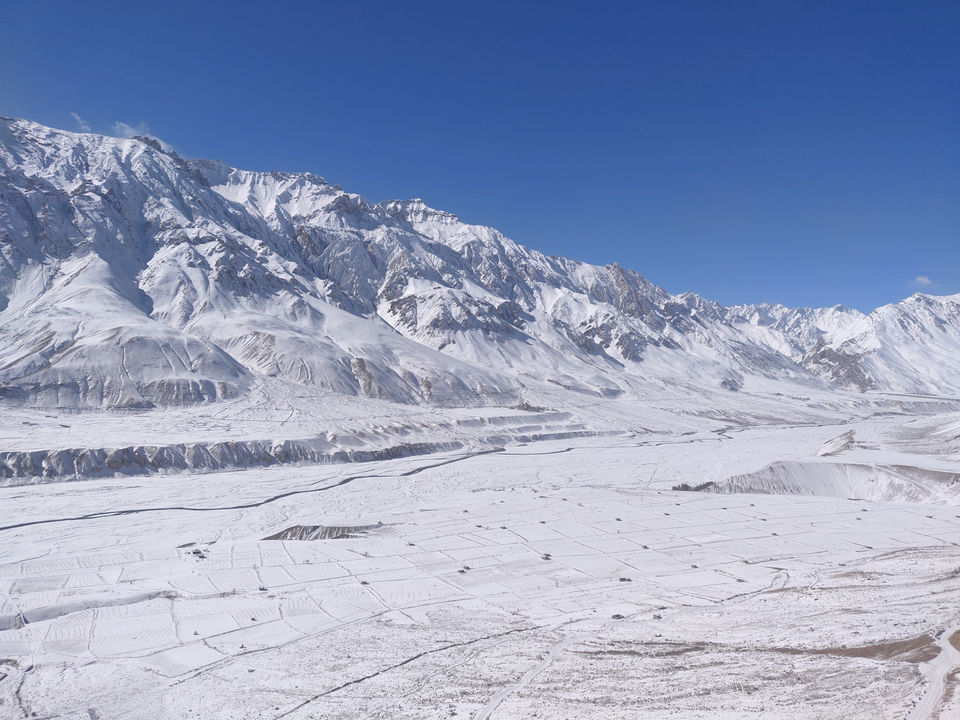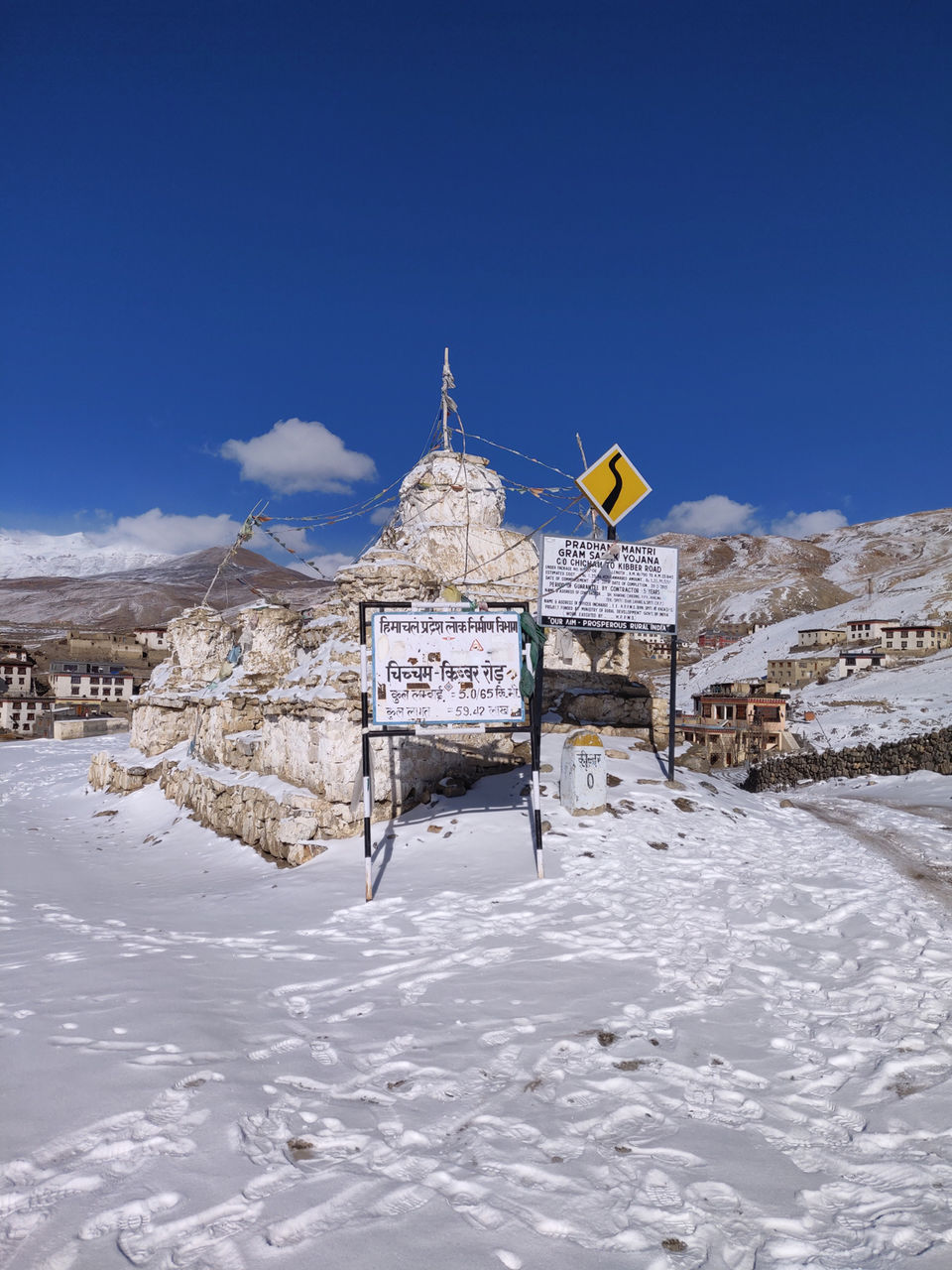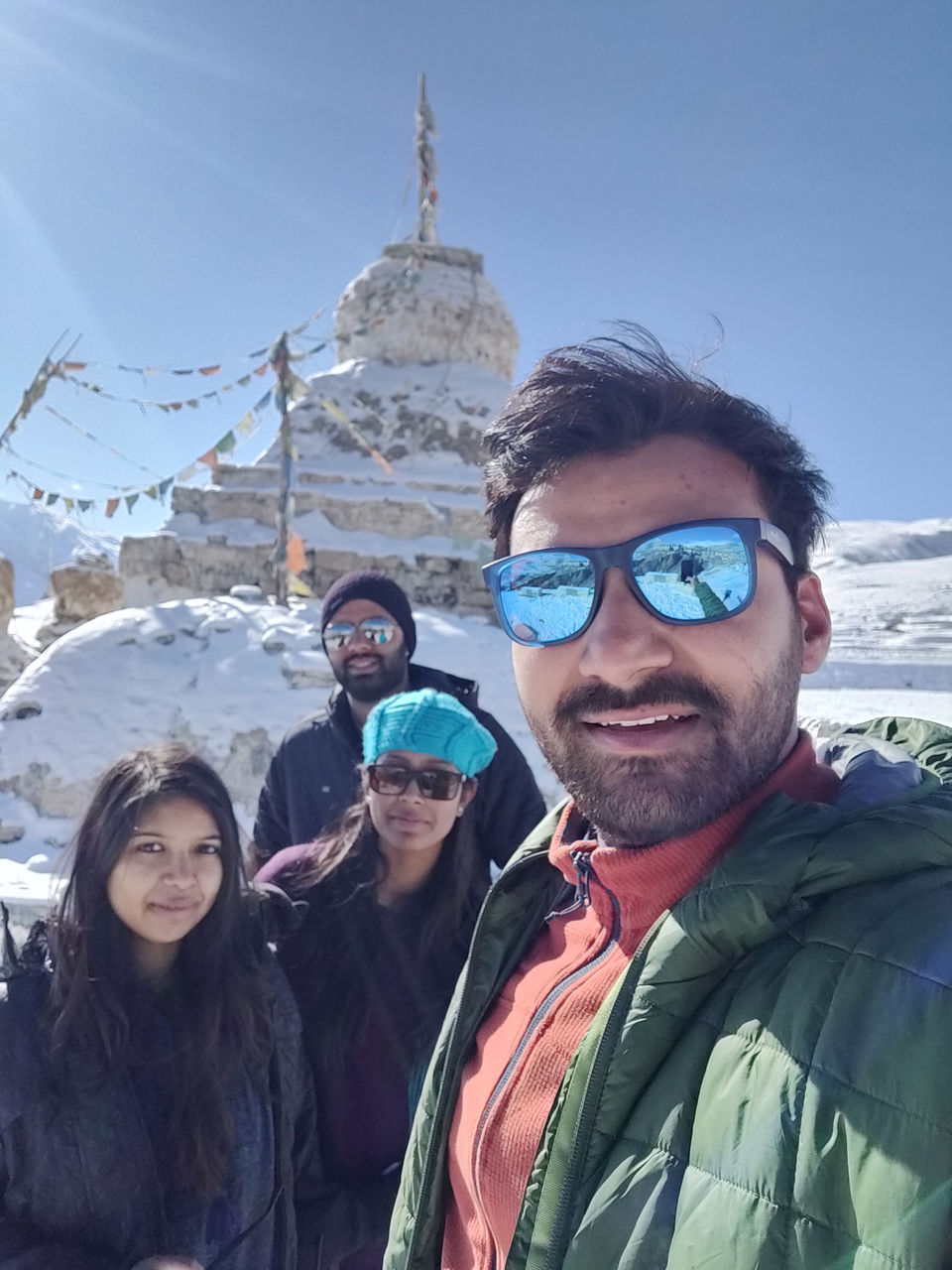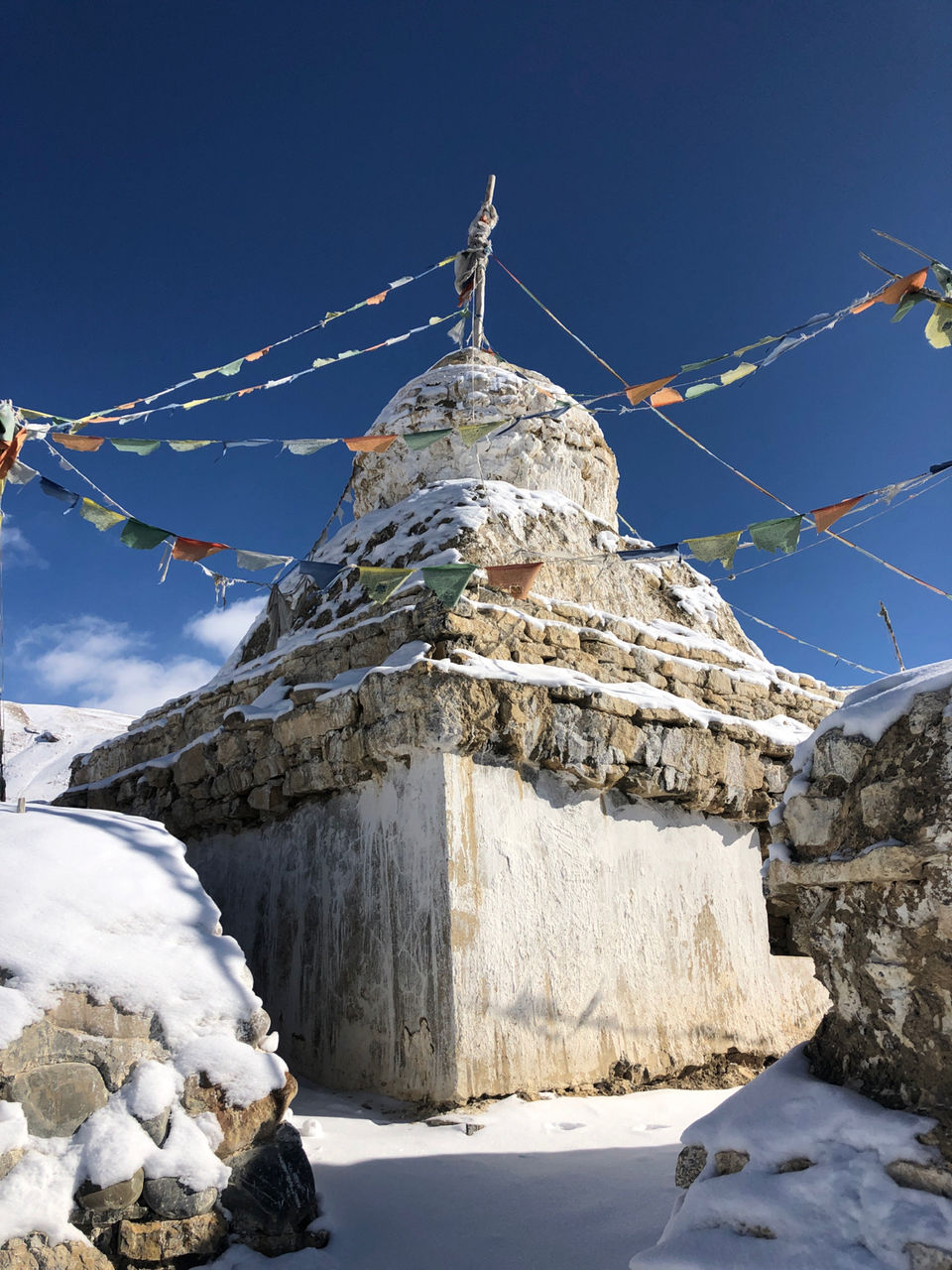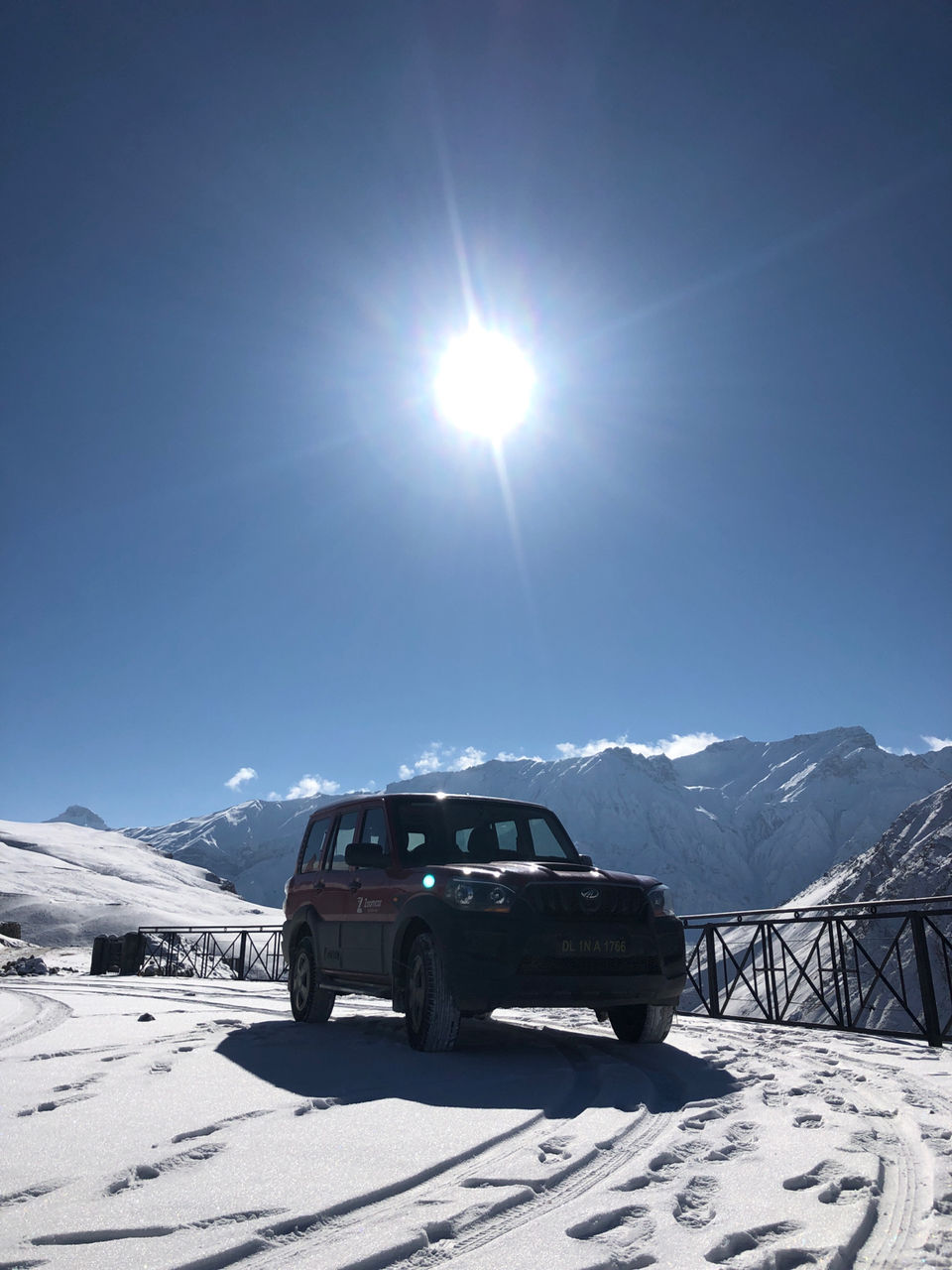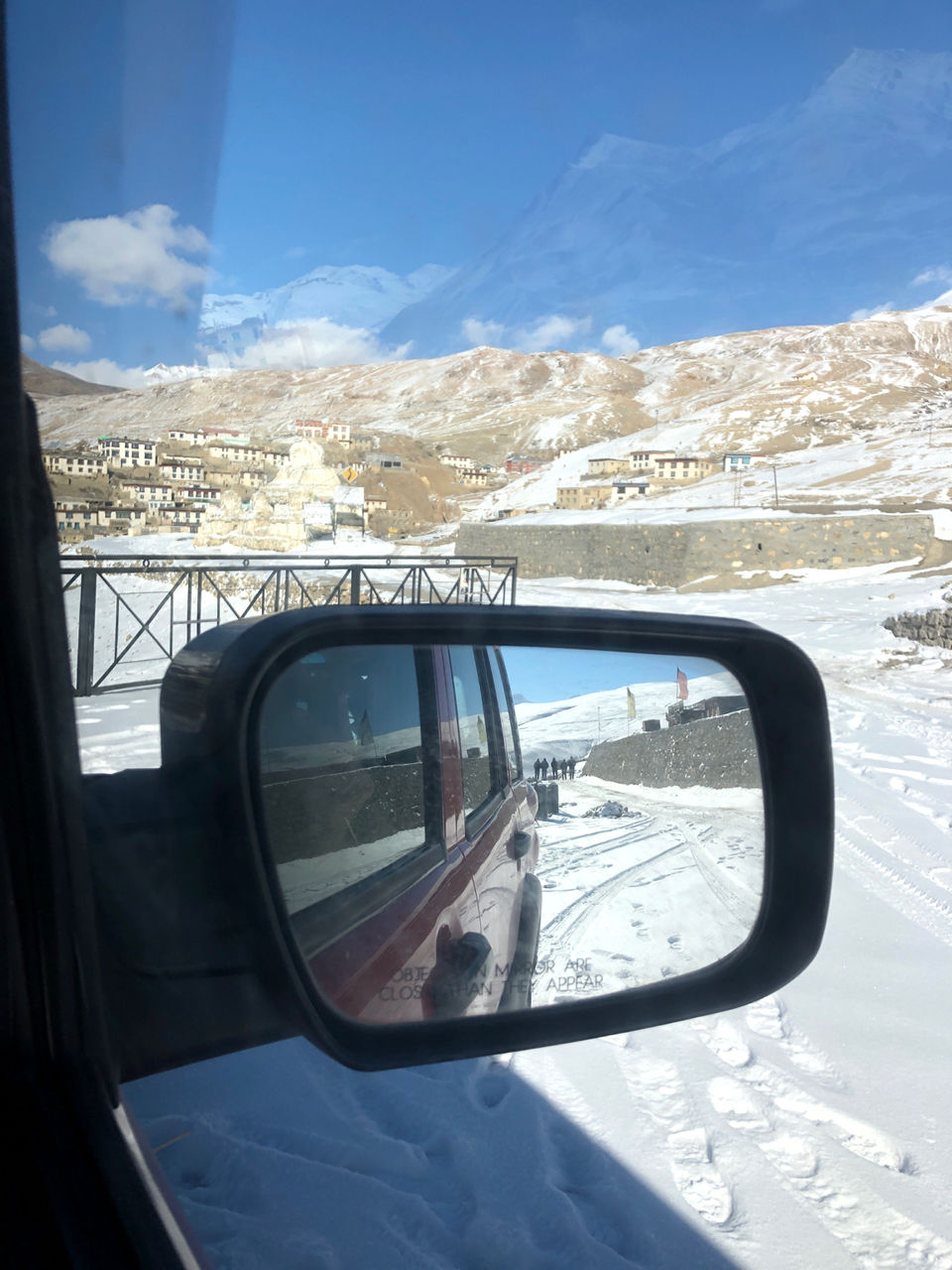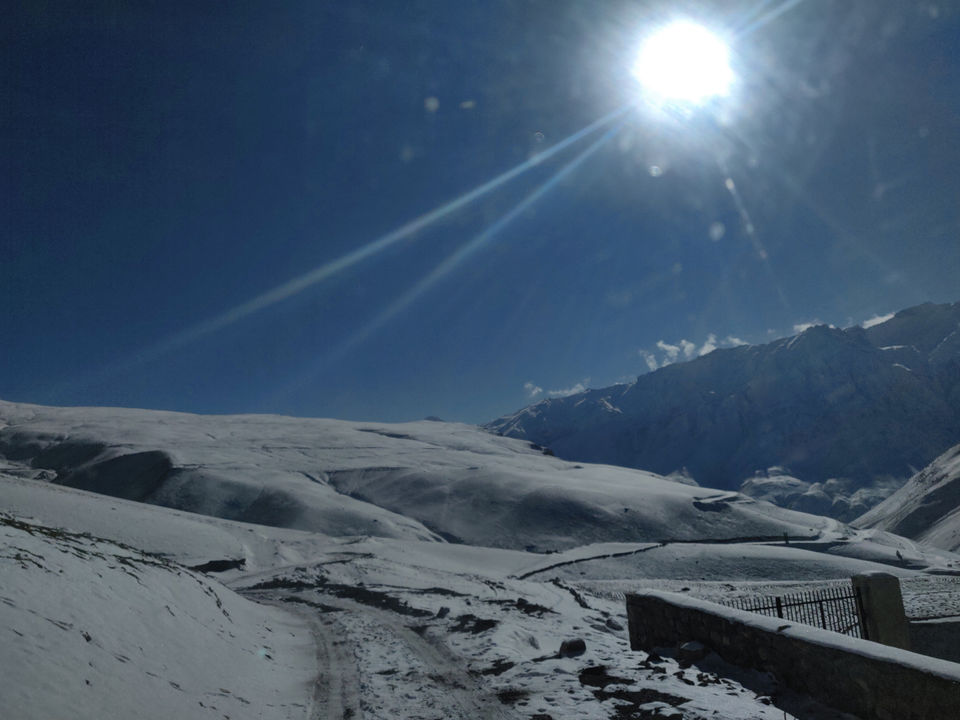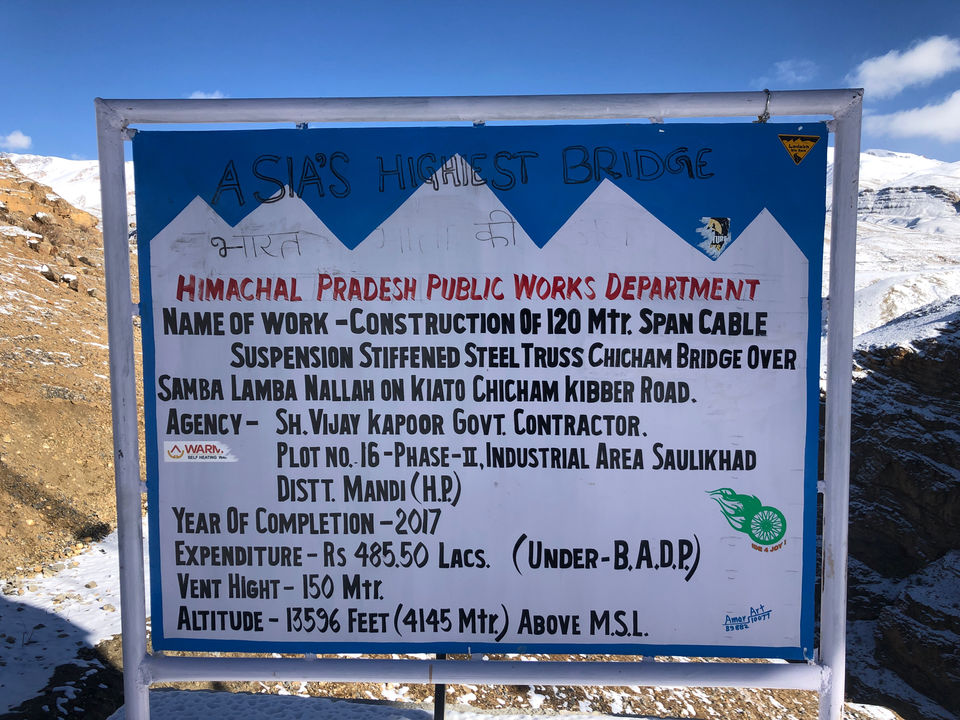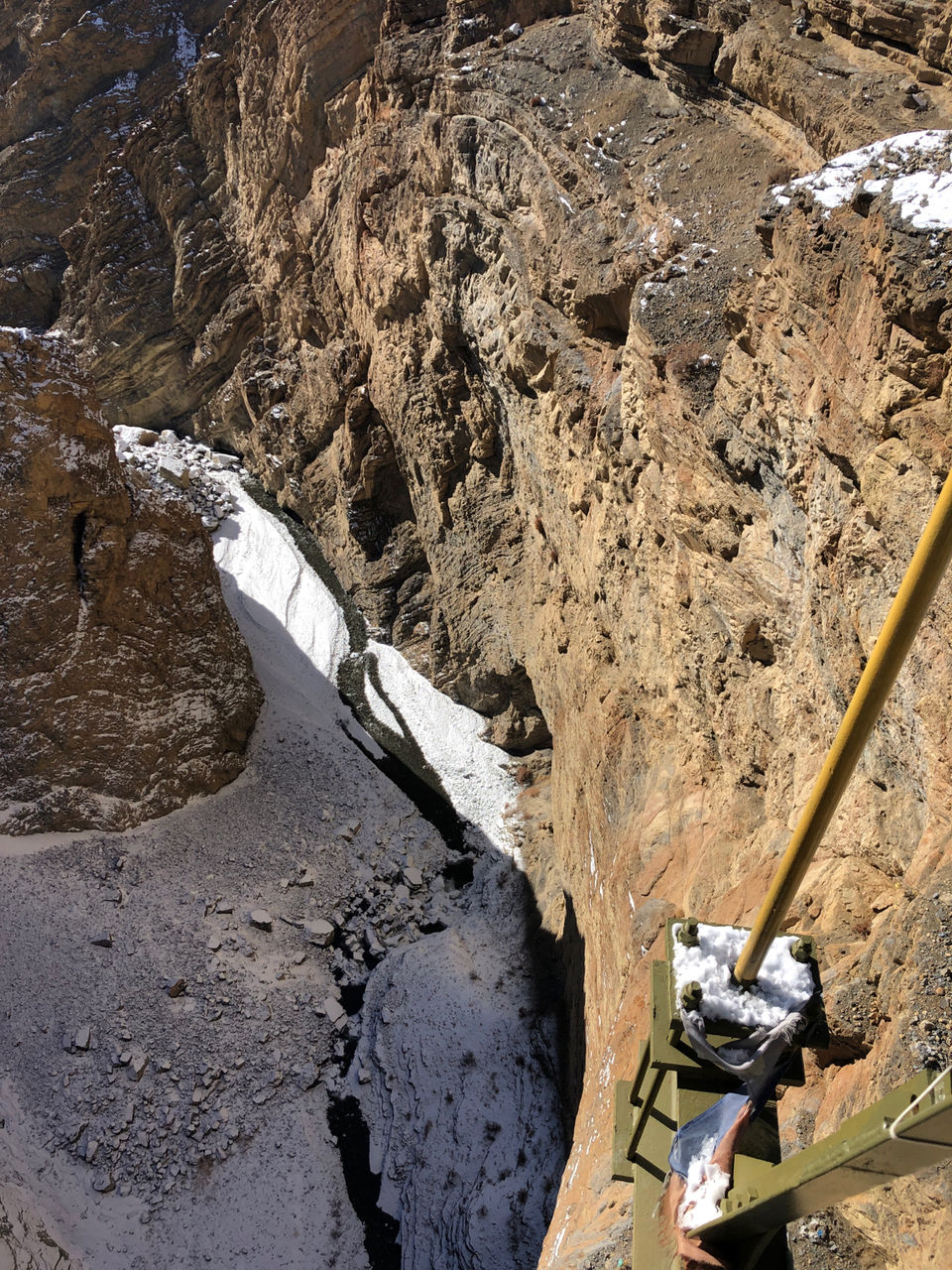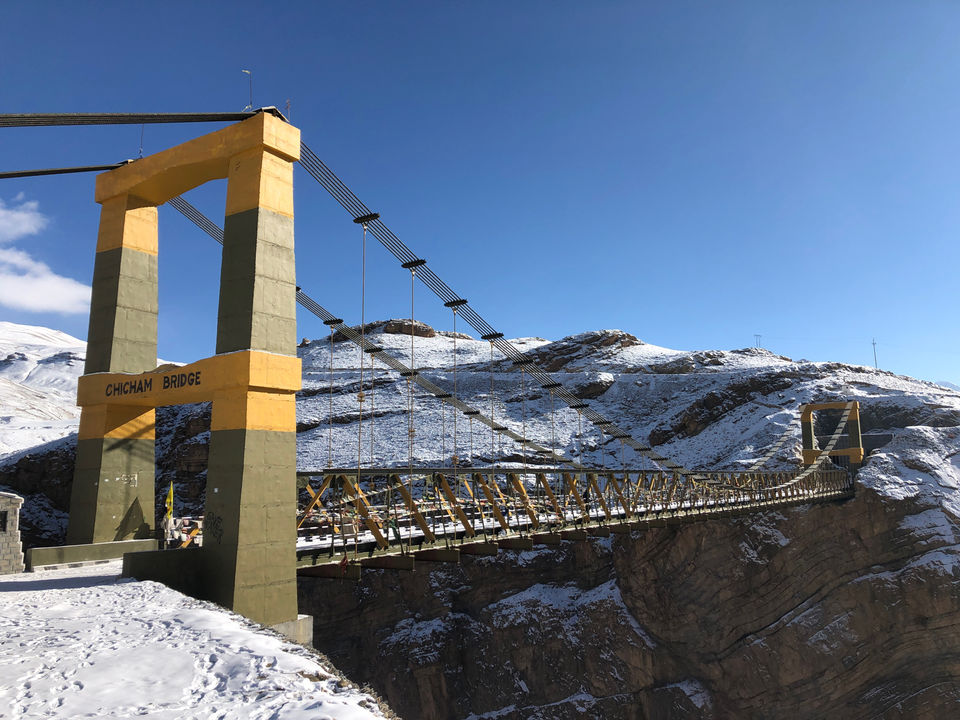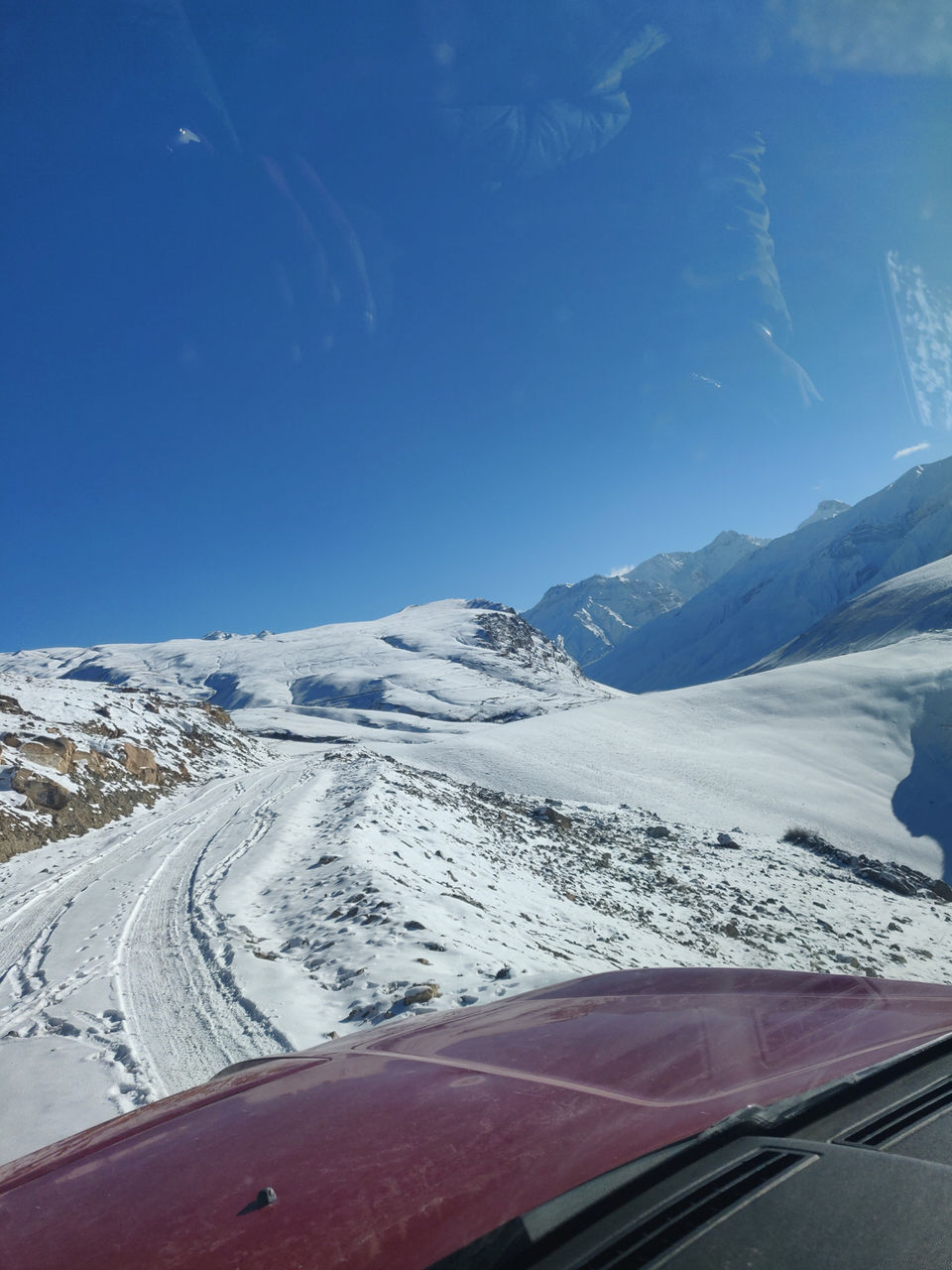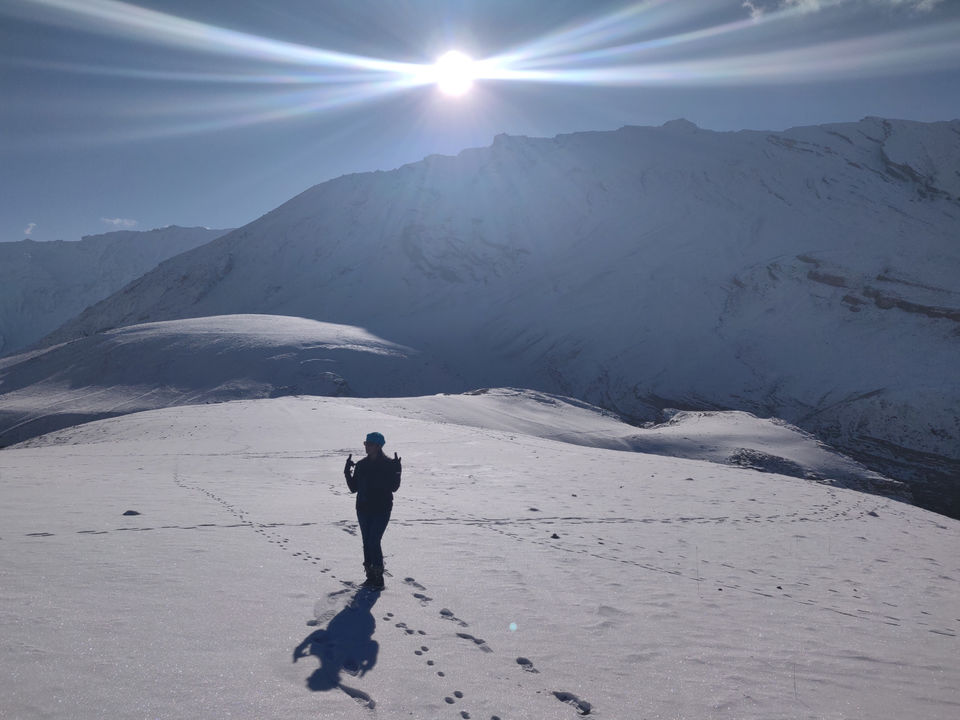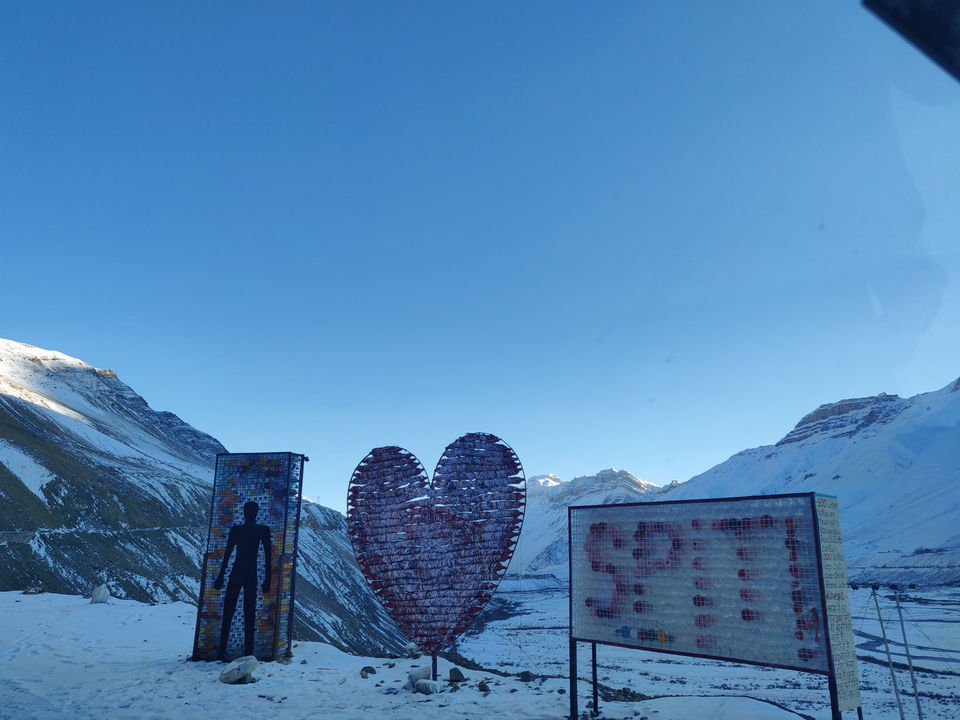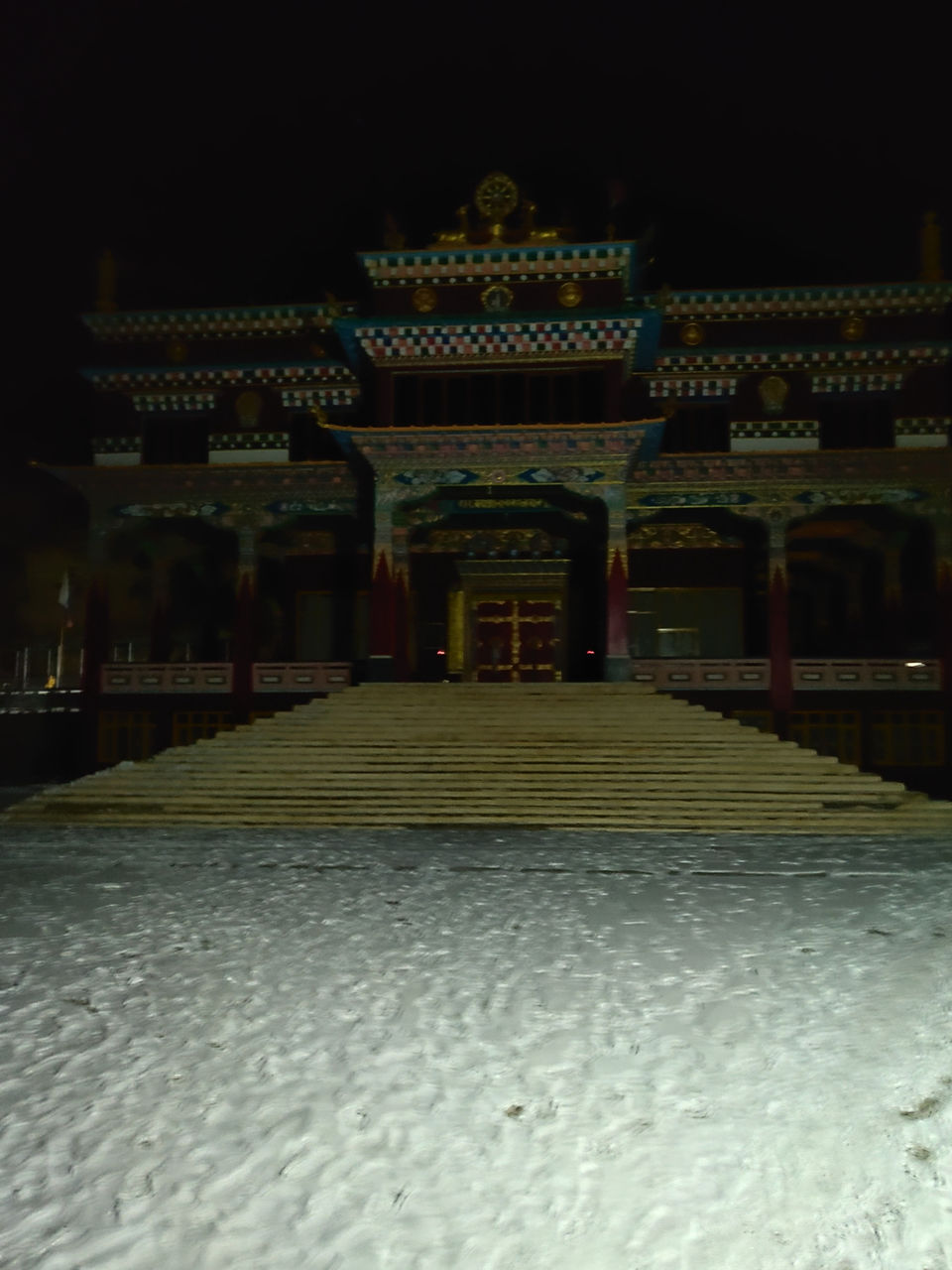 Now it was time to say goodbye to Kaza and our wonderful host Rahul and his family to have hosted us in such a wonderful way that we truly felt like home.
On our way back we had planned on visiting the Dhankar Gompa monastery. The monastery is was built by the first King of spiti Nimagon along with the Dhankar fort. Dhankar tomemonastery today is one of the most endangered historical site as its structure has become very unstable and only few monks live there and most of them have been shifted to the new monastery.
Having left the place with another wonderful experience we moved to next destination Gue Village to see the Gue mummy. The roads were not very good and with frozen snow on it driving was getting tough and then came or worst nightmare just 1 km away from Gue temple our car got stuck in snow and with noone there to help it took us 1 hour to get our car out of the snow and as we lost time there we were not able to visit the temple because it required us to trek to temple in snow and we lost alot of time to get our car out.
Not spoiling our mood we moved ahead to Tabo monastery the oldest monastery in the world. Again we were the only one there and the head pujari came and gave us the tour of the monastery. With old book, paintings, structures, statues dating back to the time when it all started.
The next destination was the most unexpected Nako as the day was going down and we planned to stay at Nako. We wanted to see the Nako lake and when we reached there the locals told us that the lake was completely frozen and dont be afraid you can walk on it. When we reached the lake some of the local children were playing on the lake using the home made sledges and we decided to join it was an experience of life time we became children again with them. Having spent some wonderful time with them the locals told us that it would be safe if you go further down till Pooh as there is predictions of snowfall at night and you might get stuck.
We decided to come back till Spello again and stayed there for the night.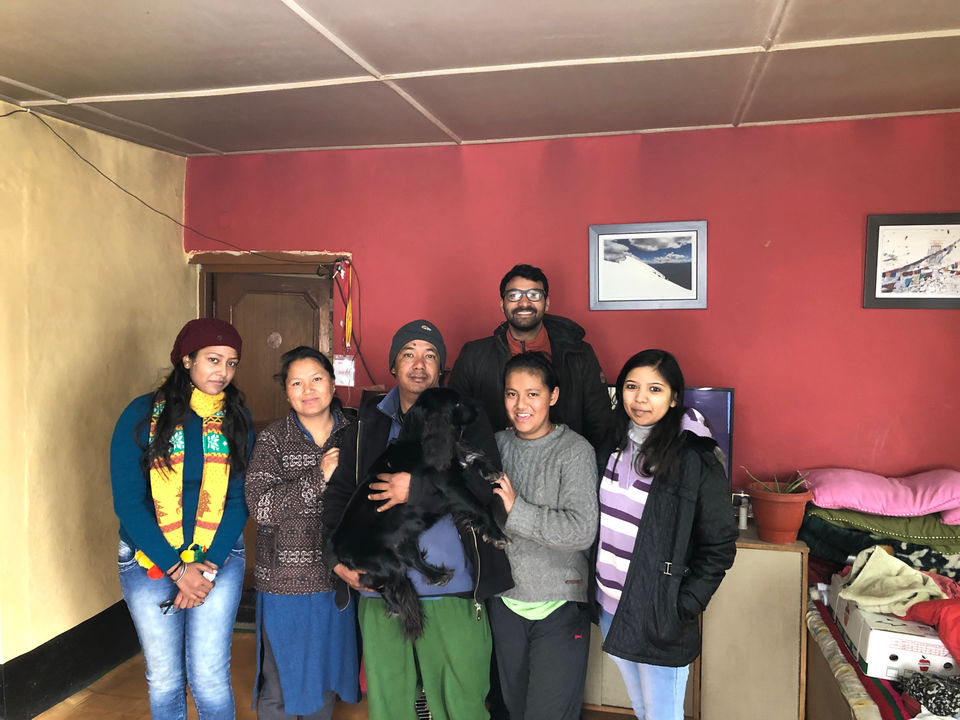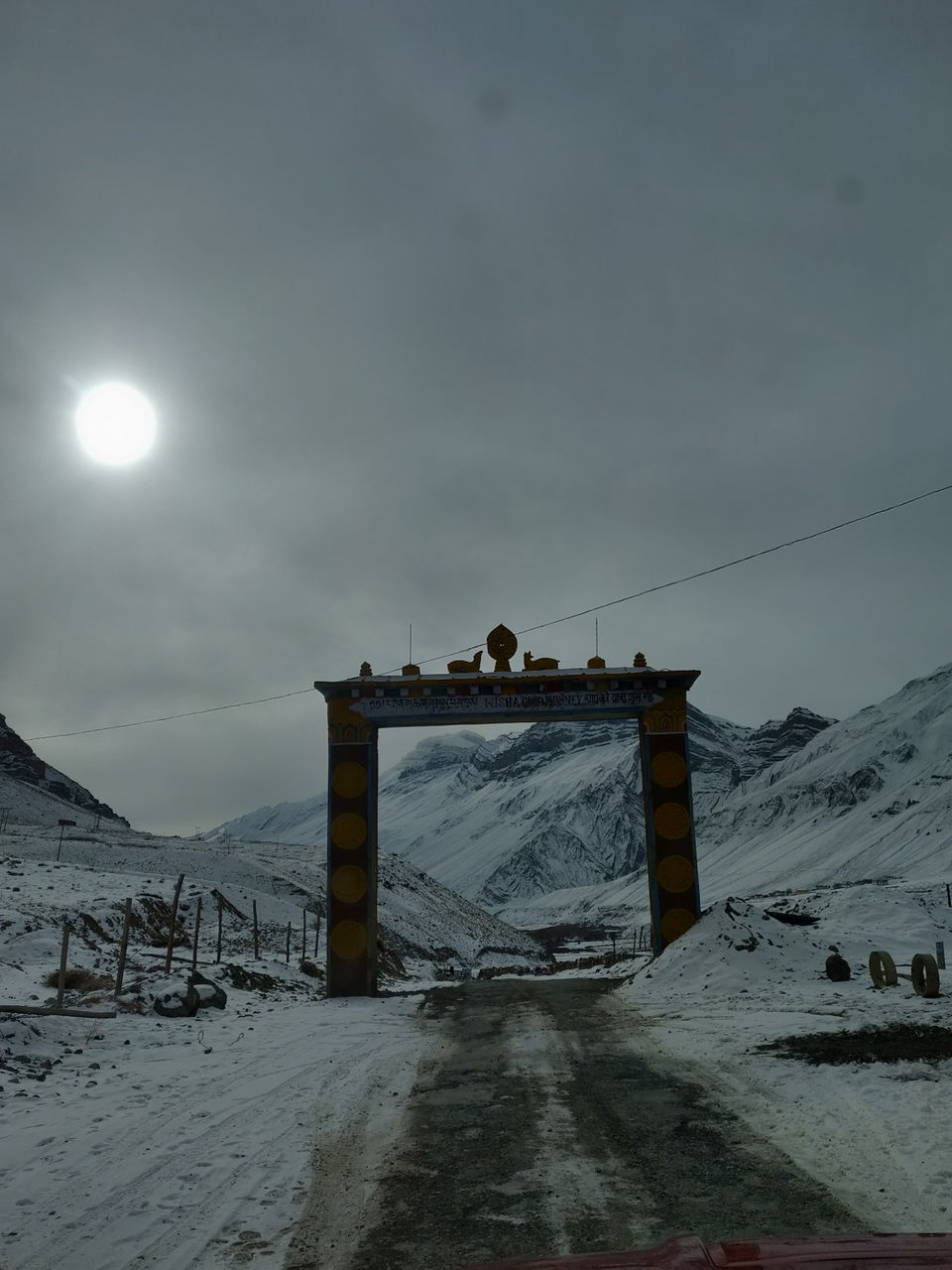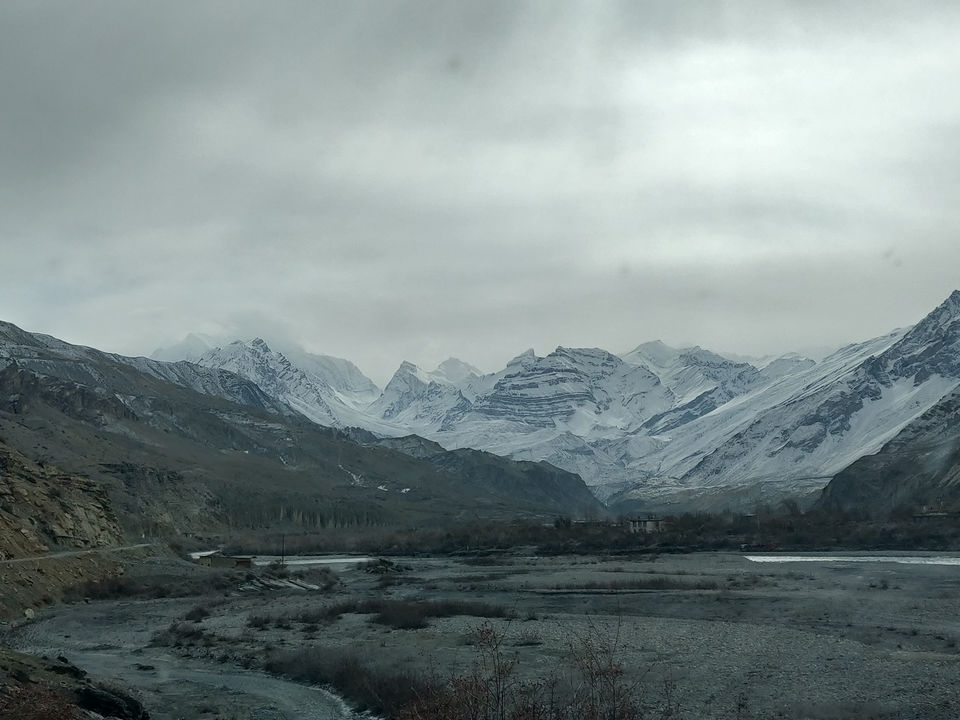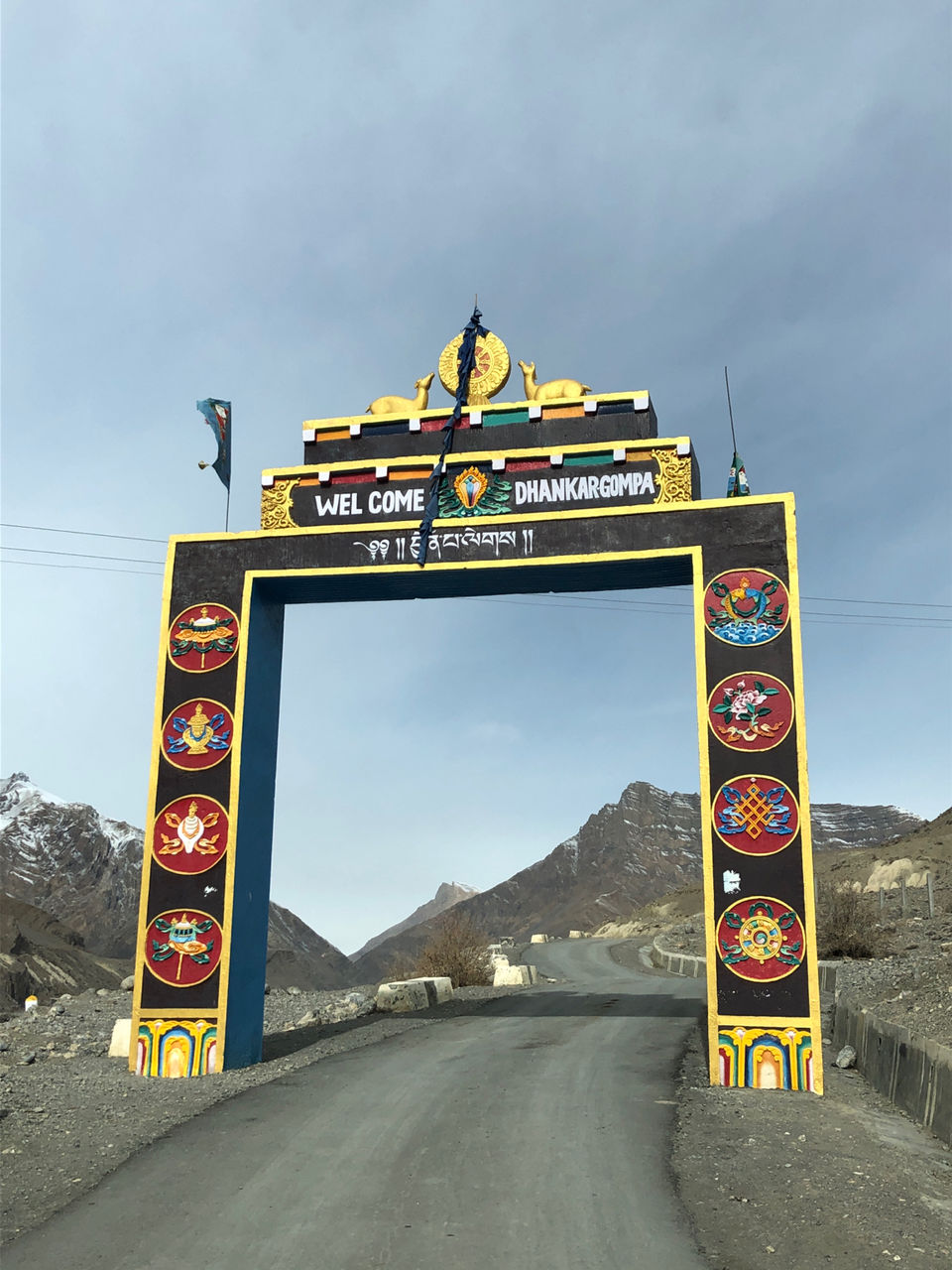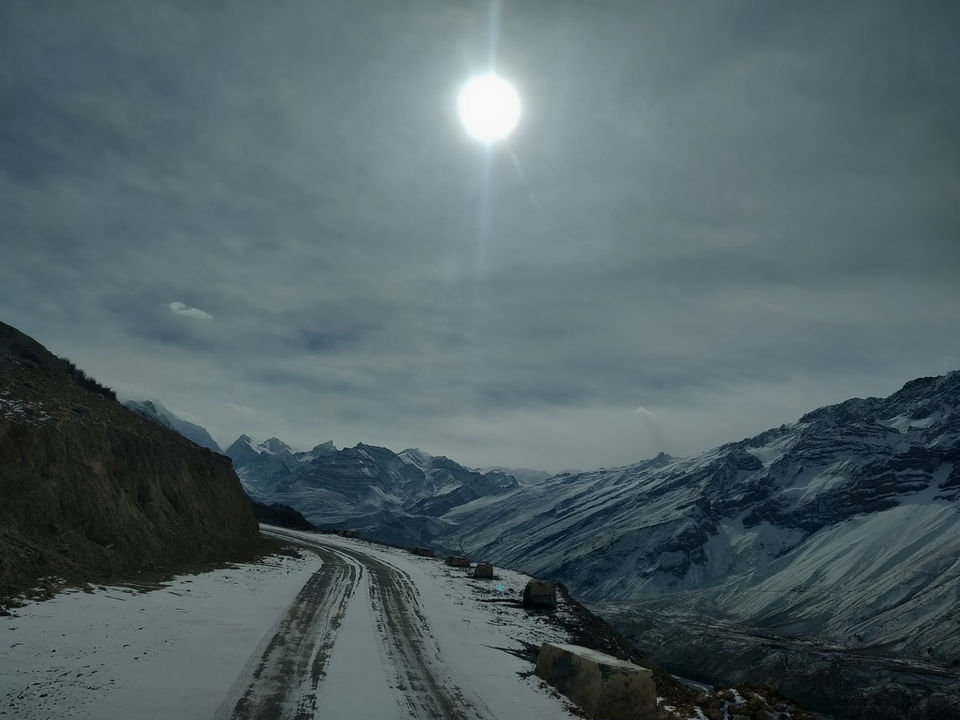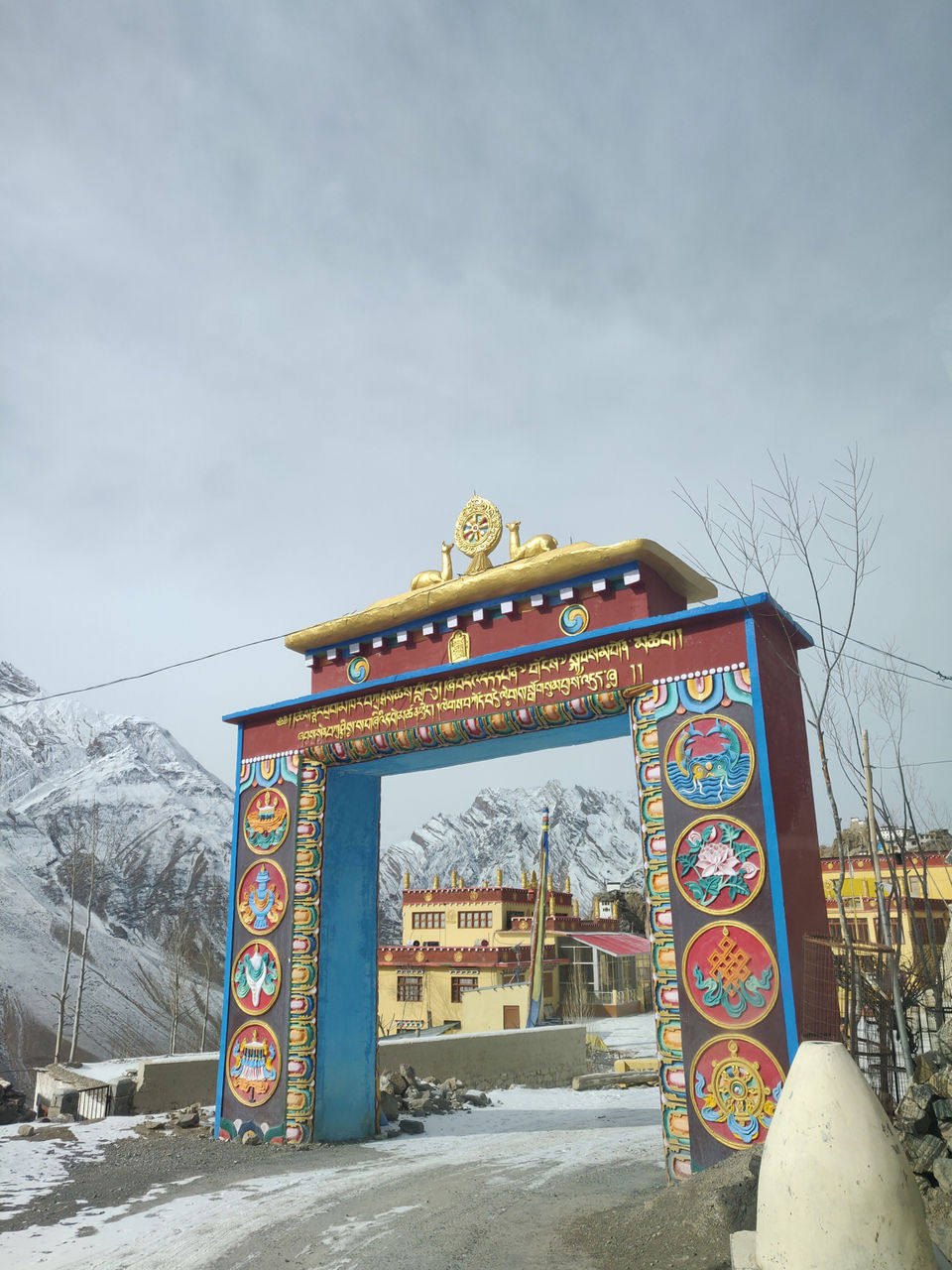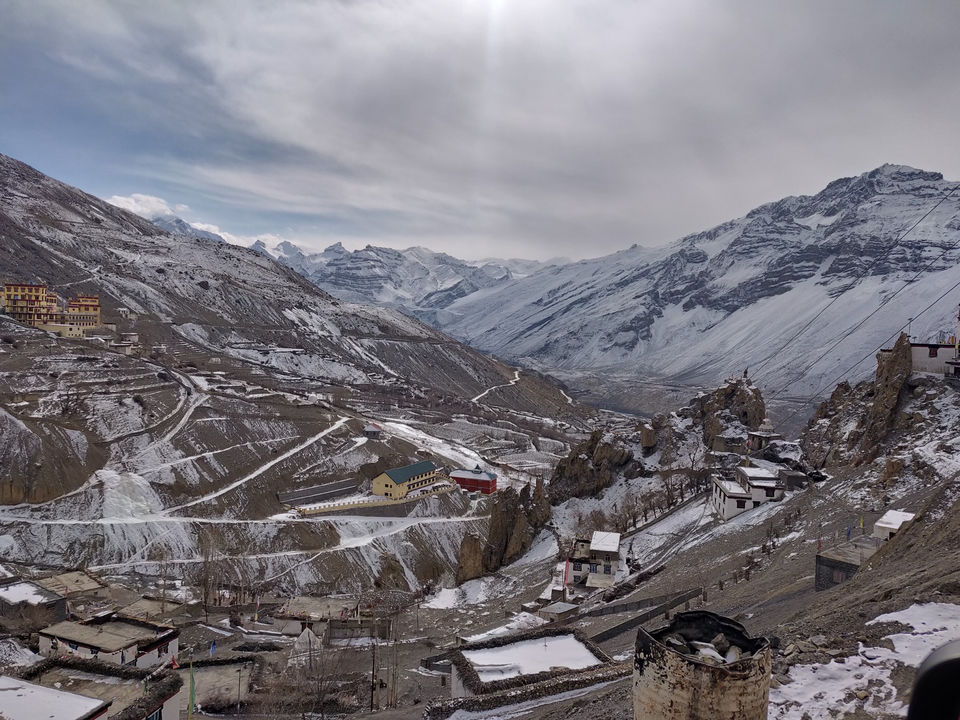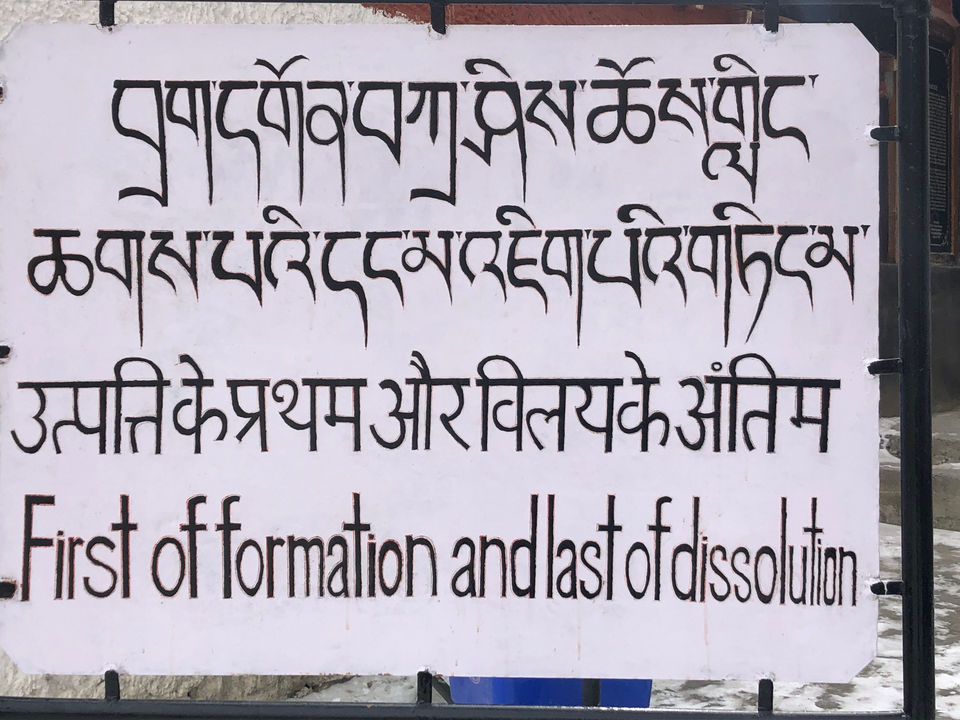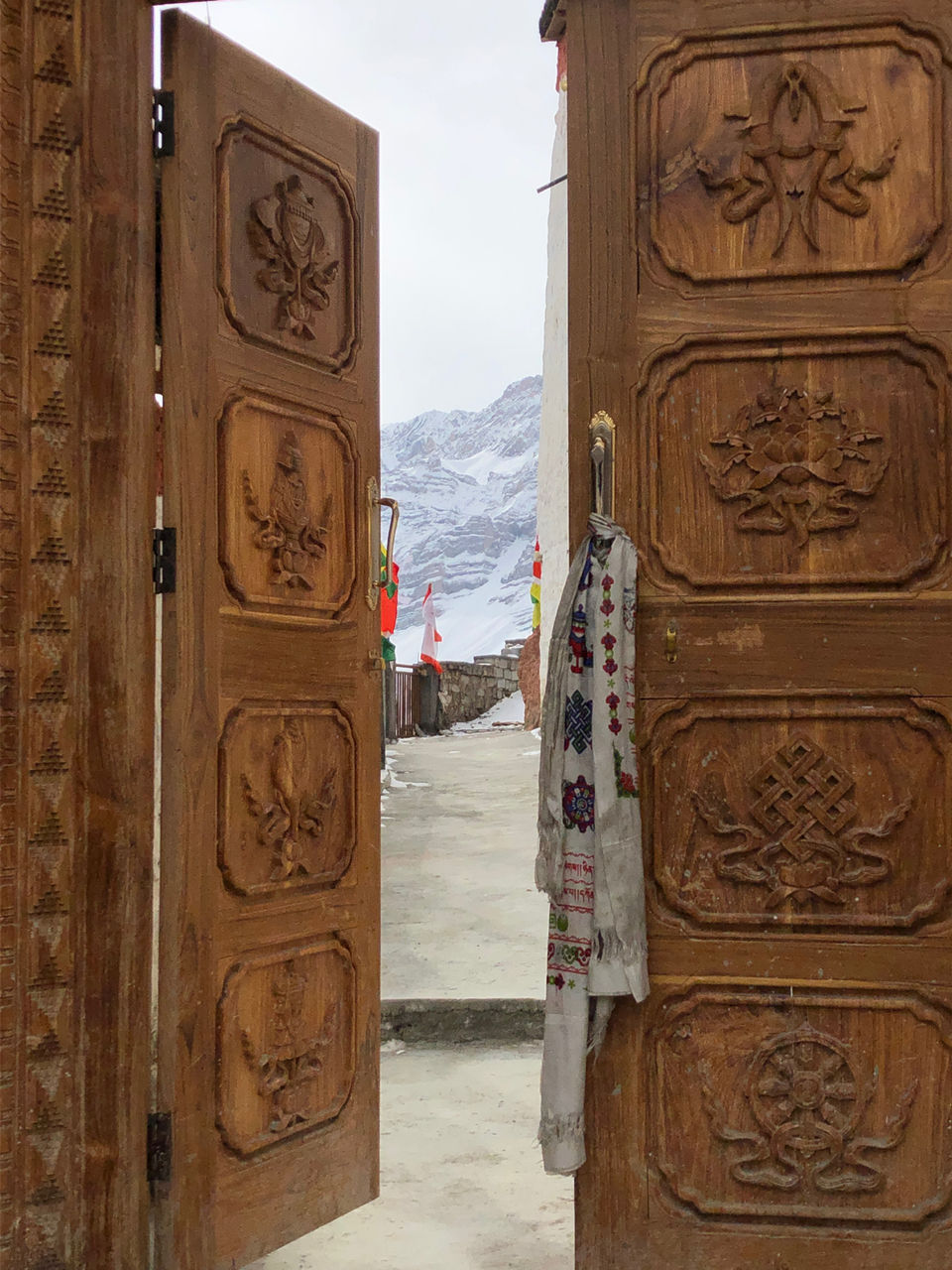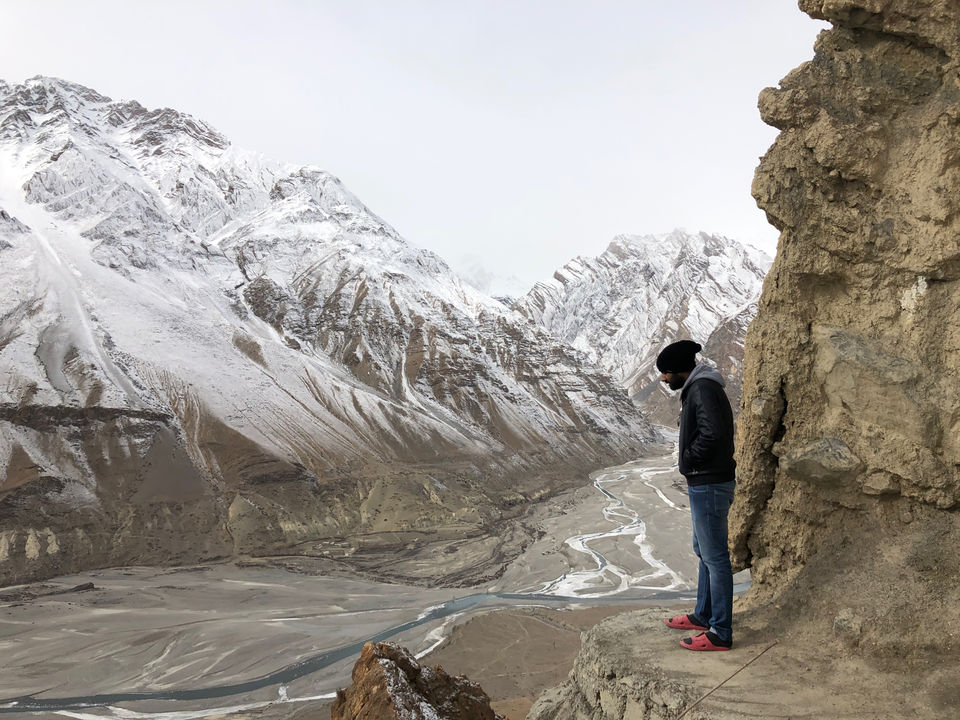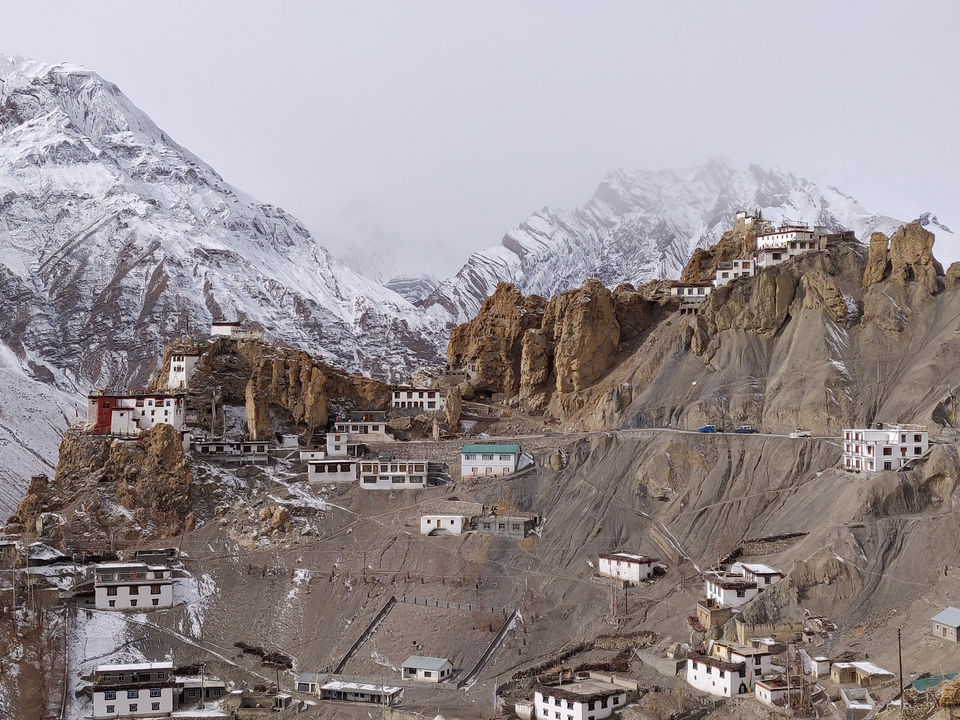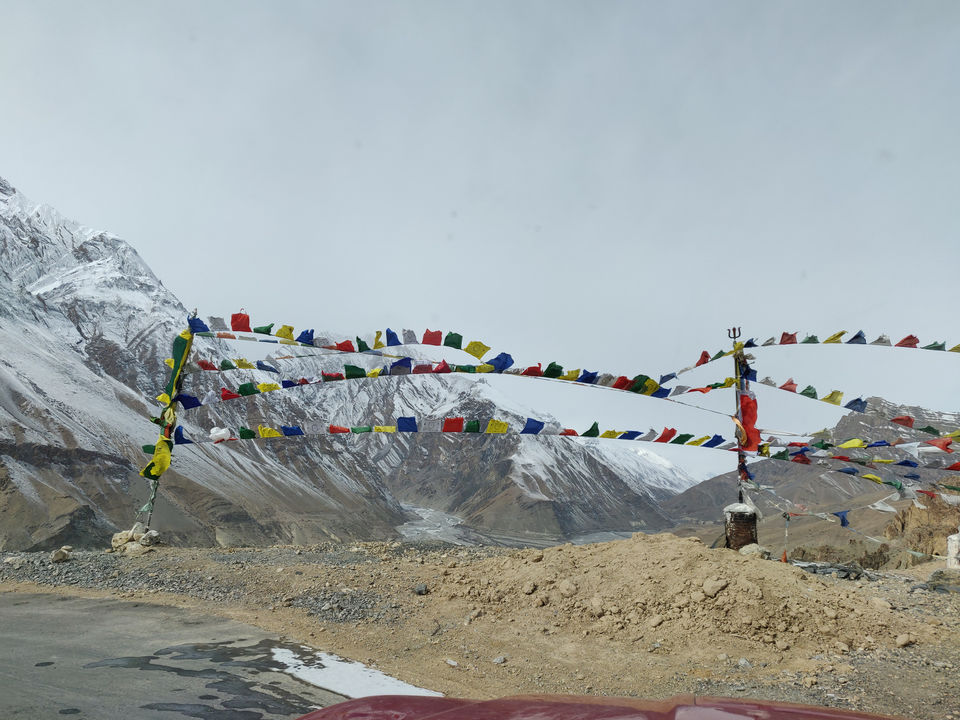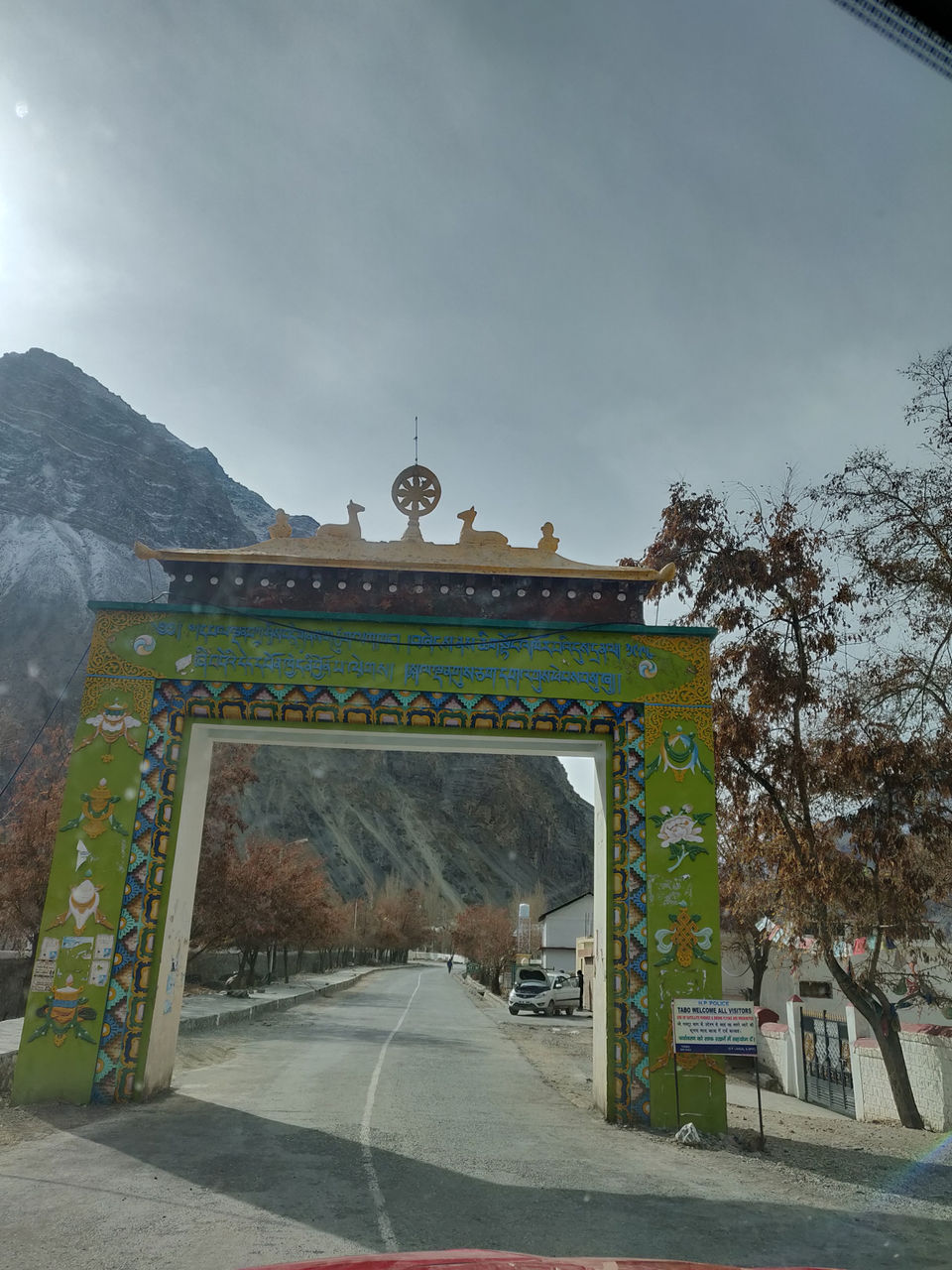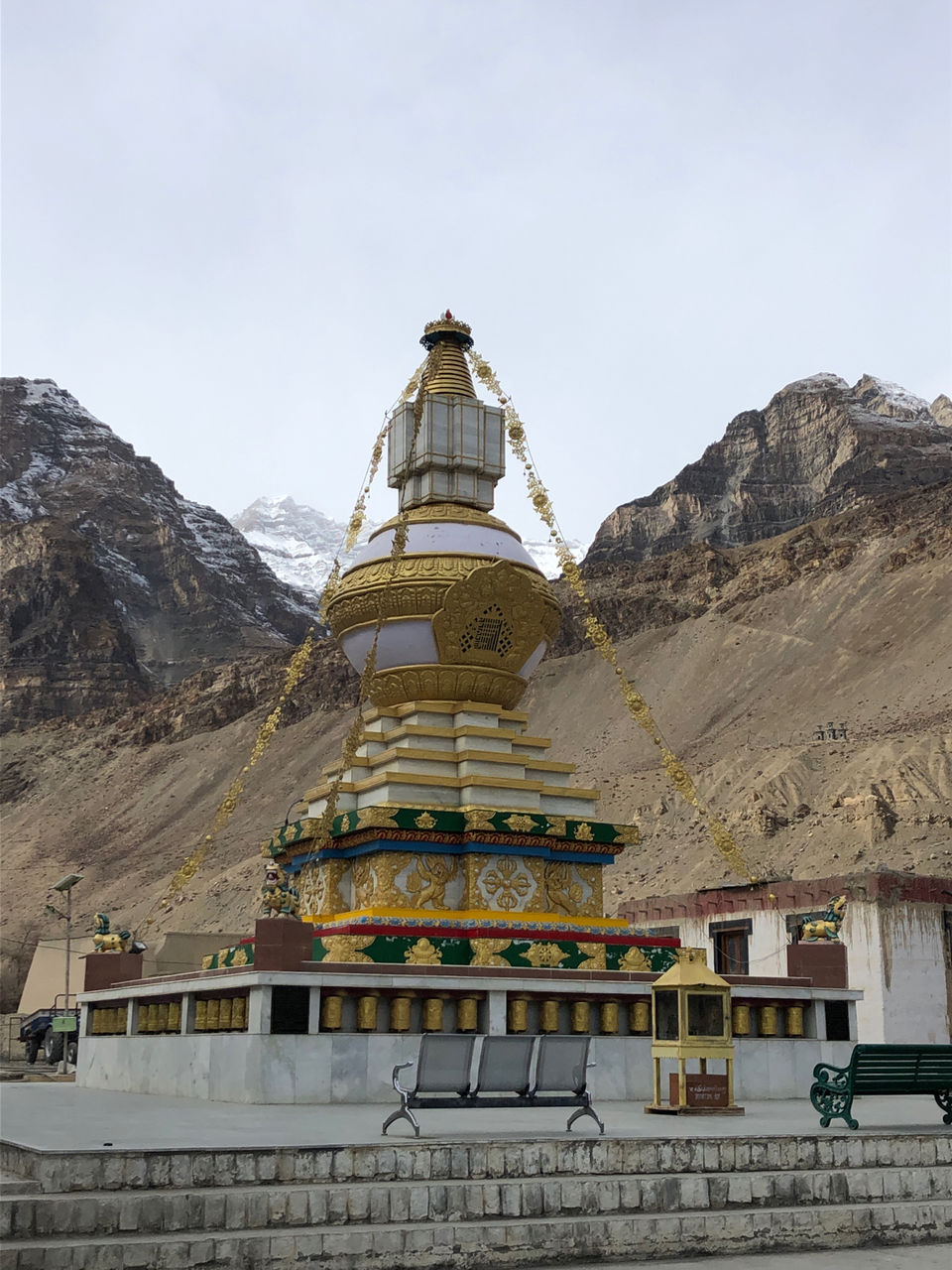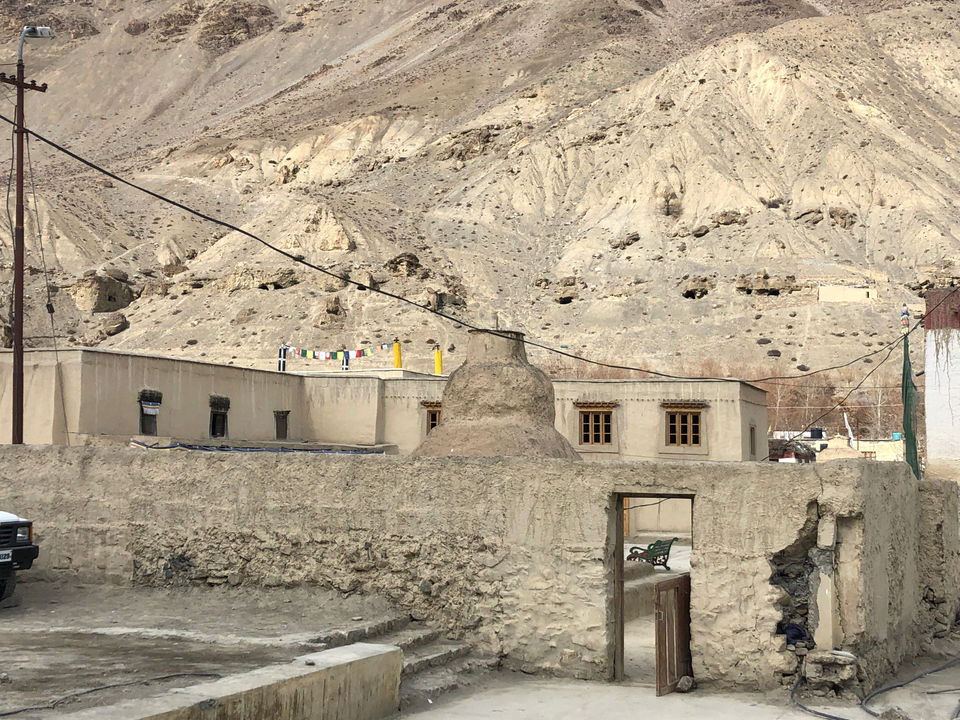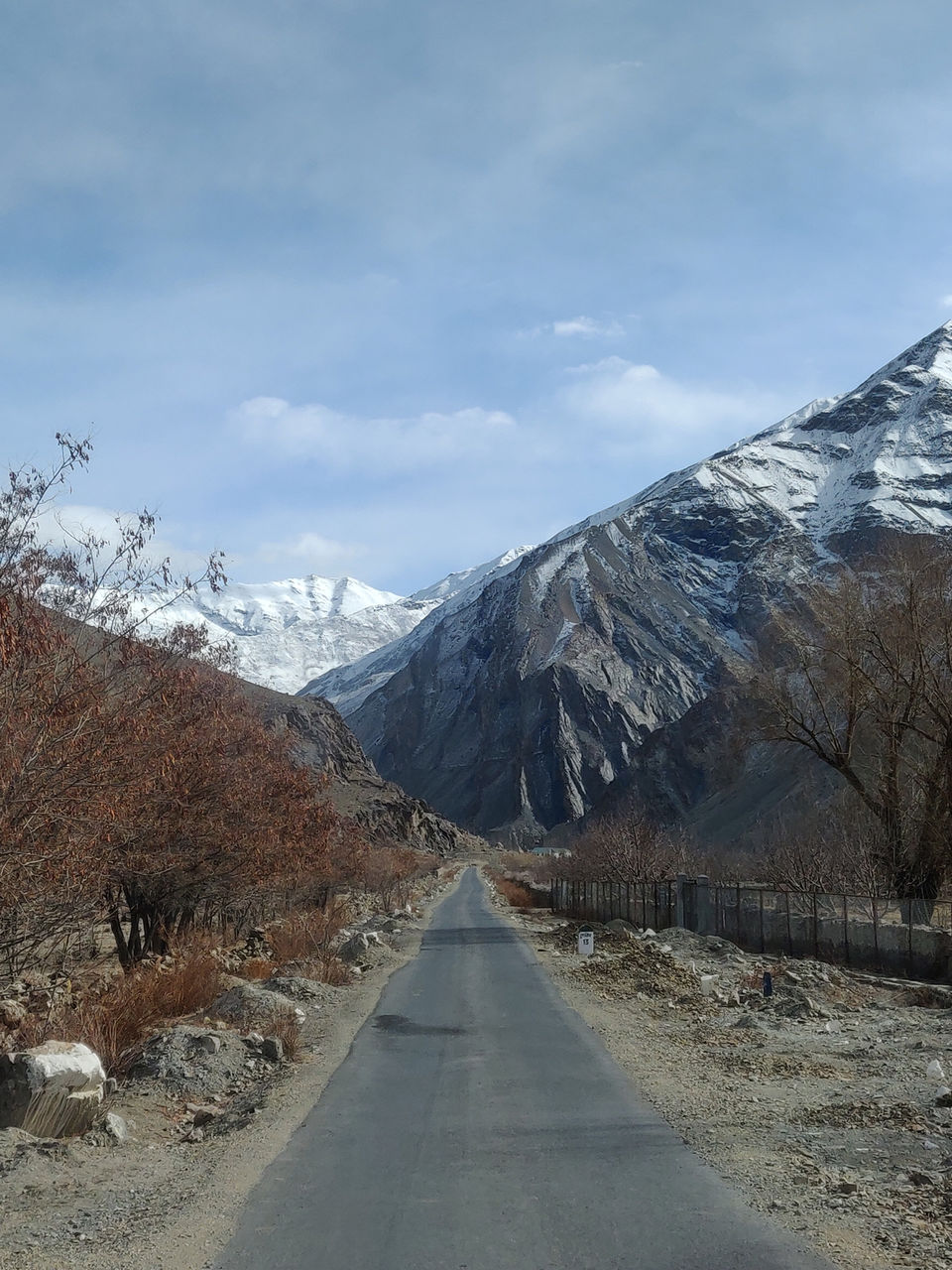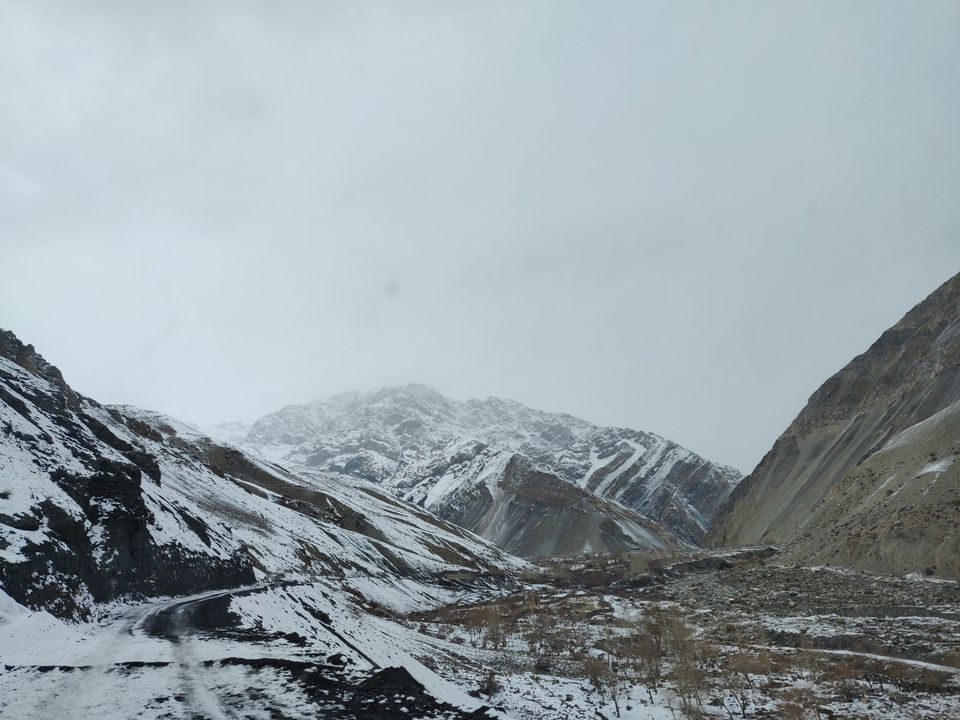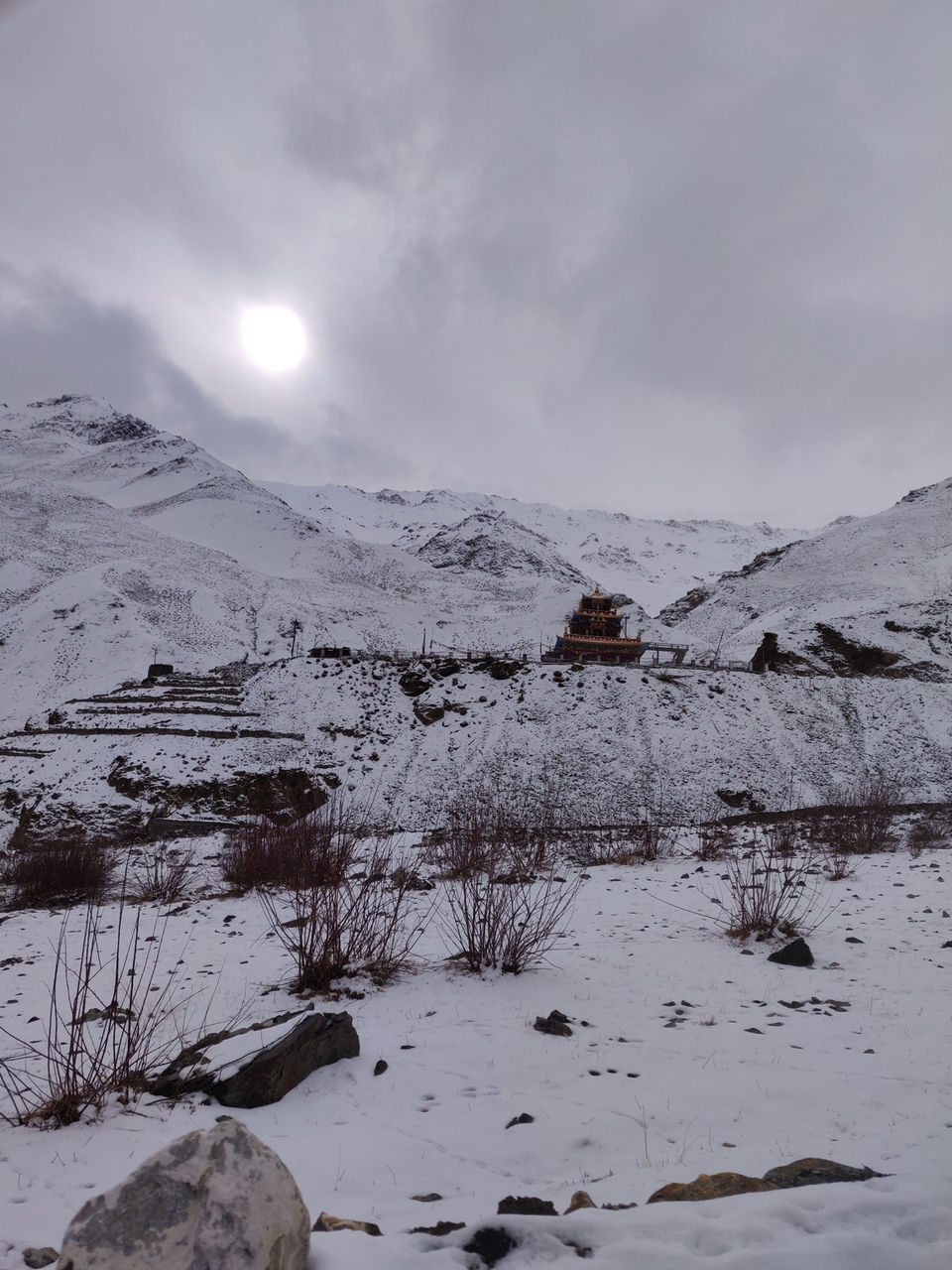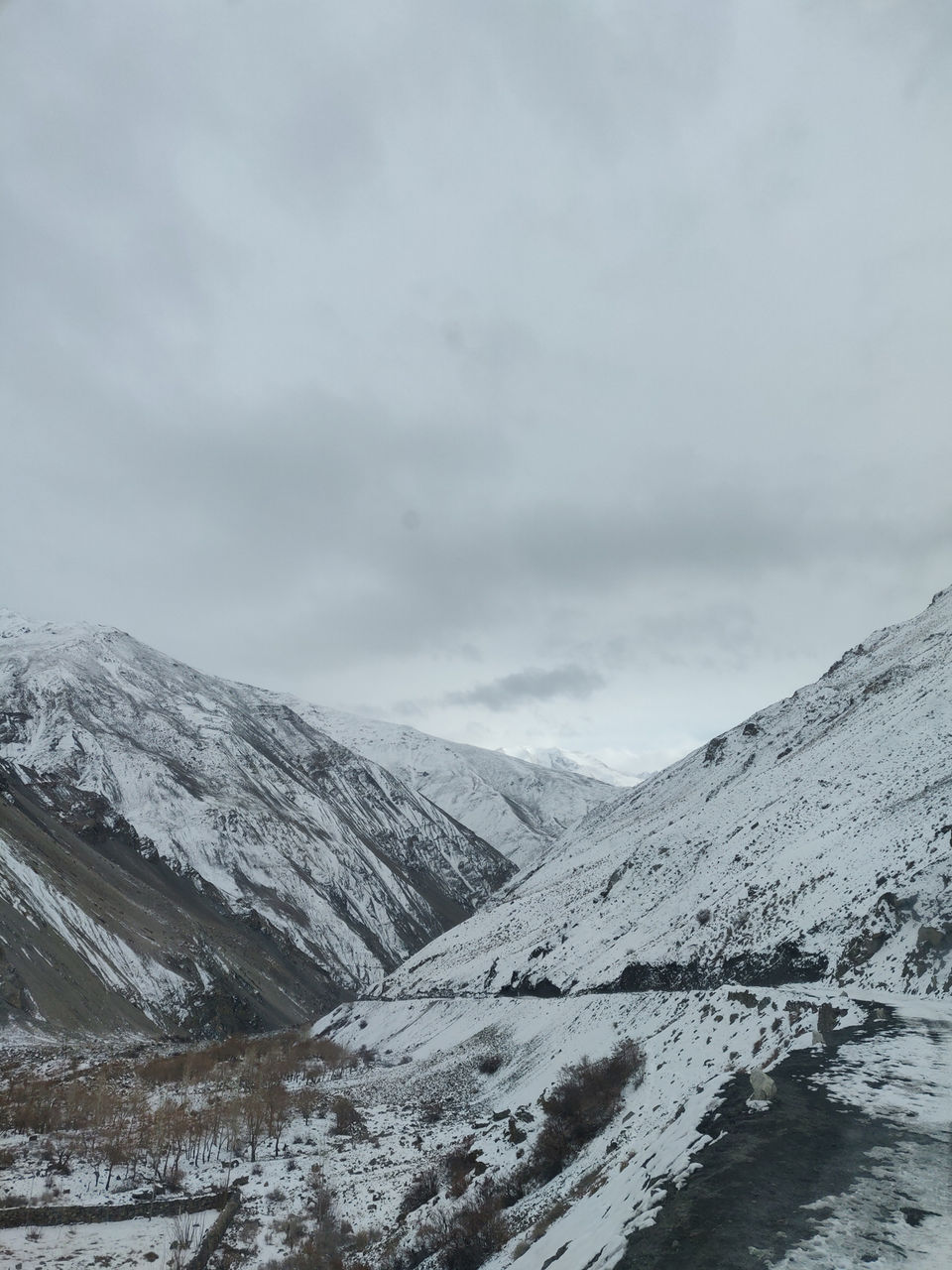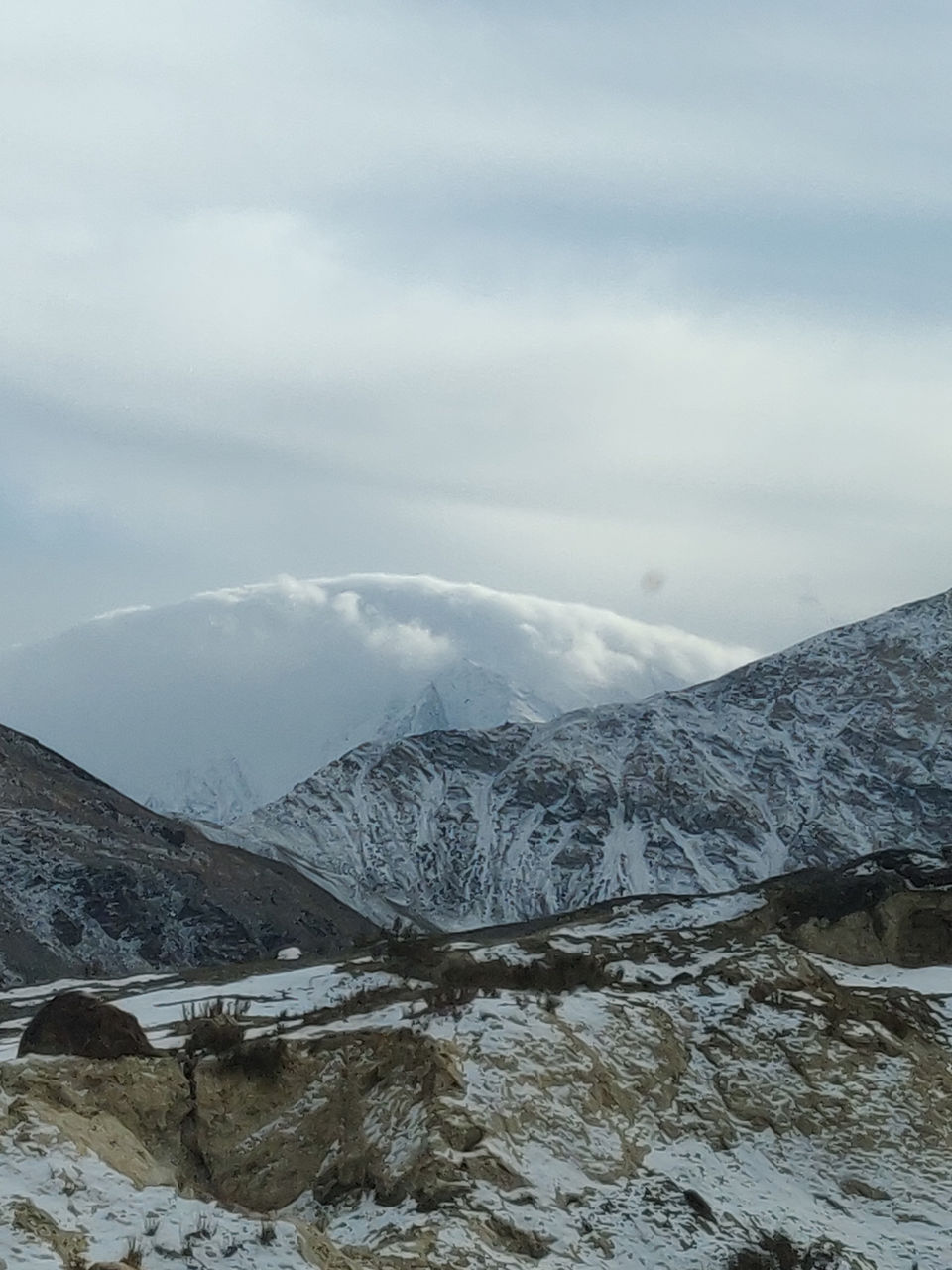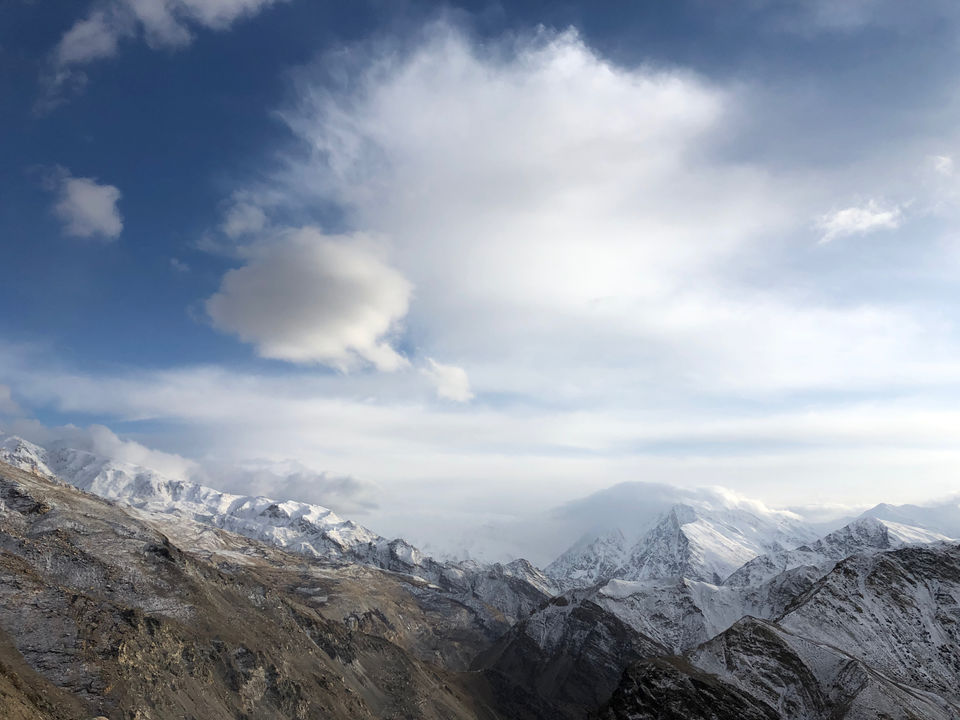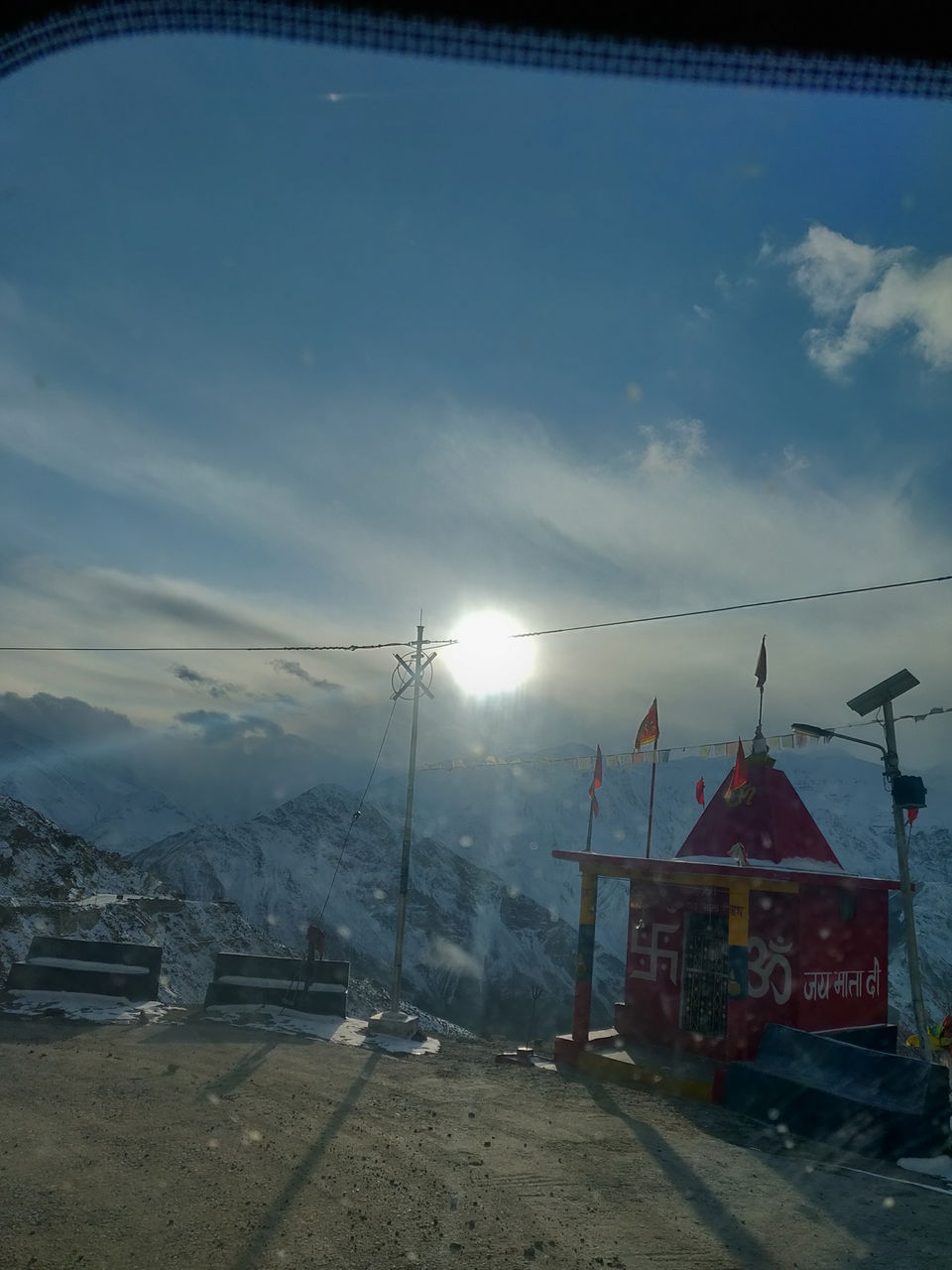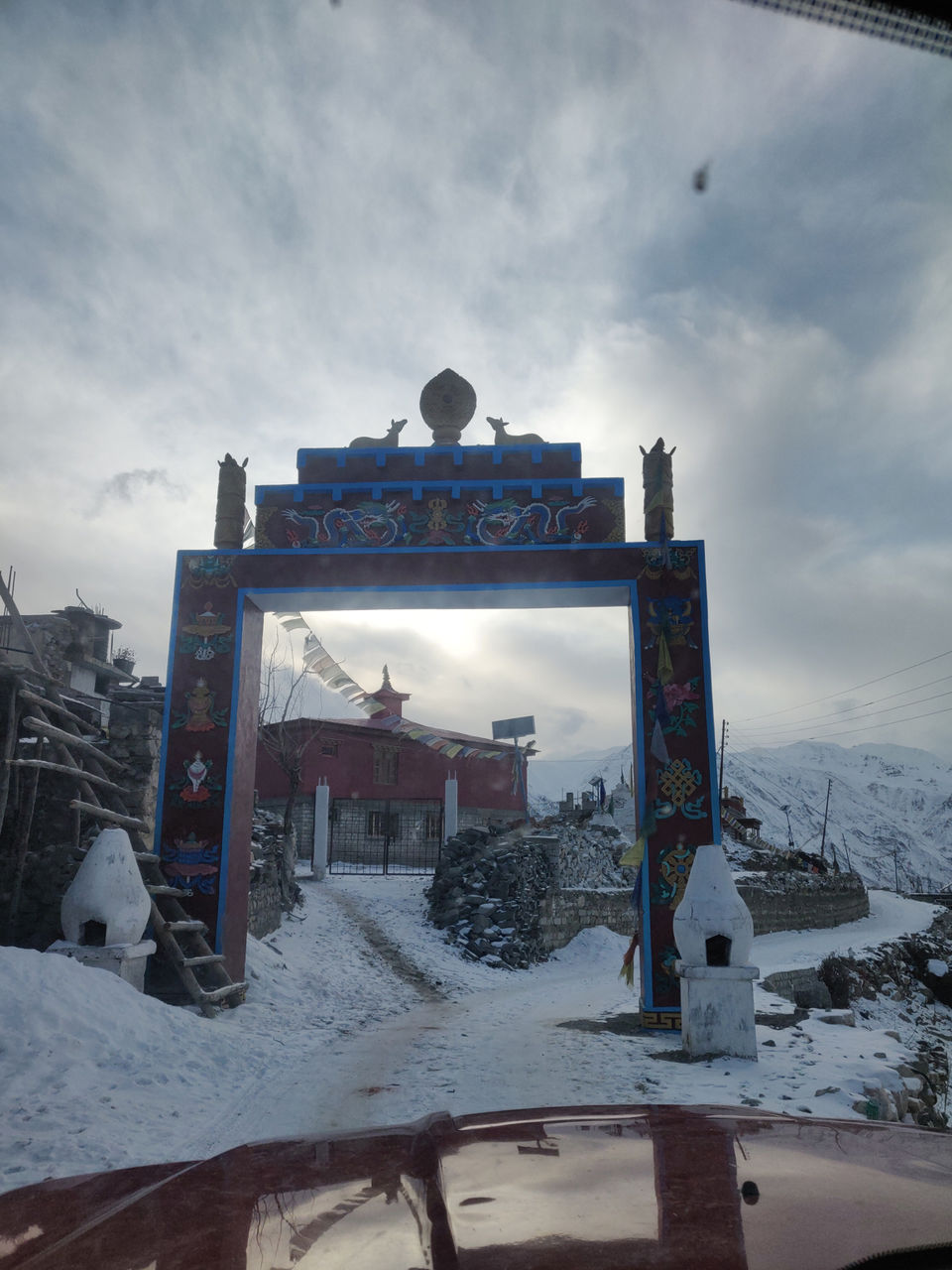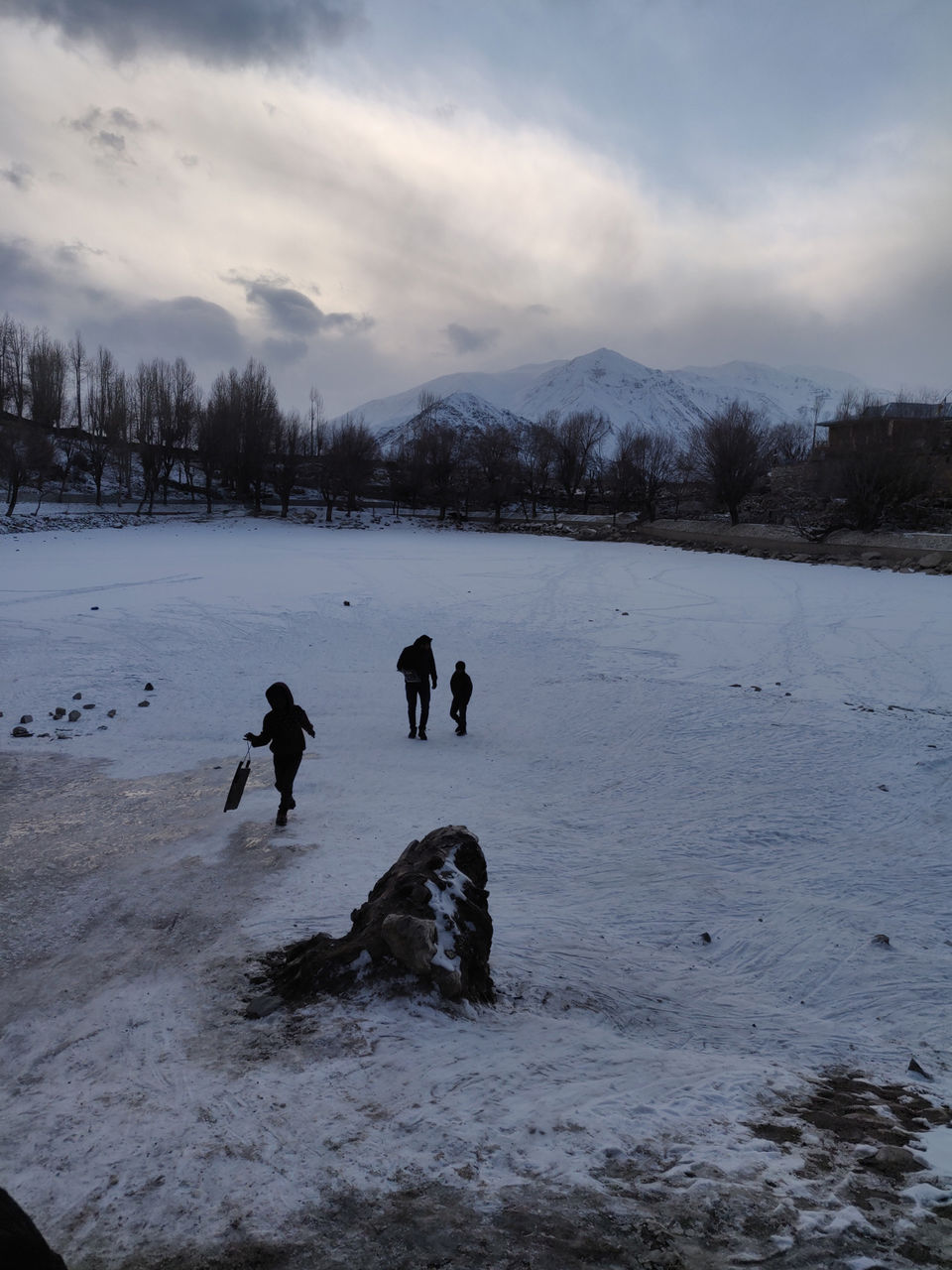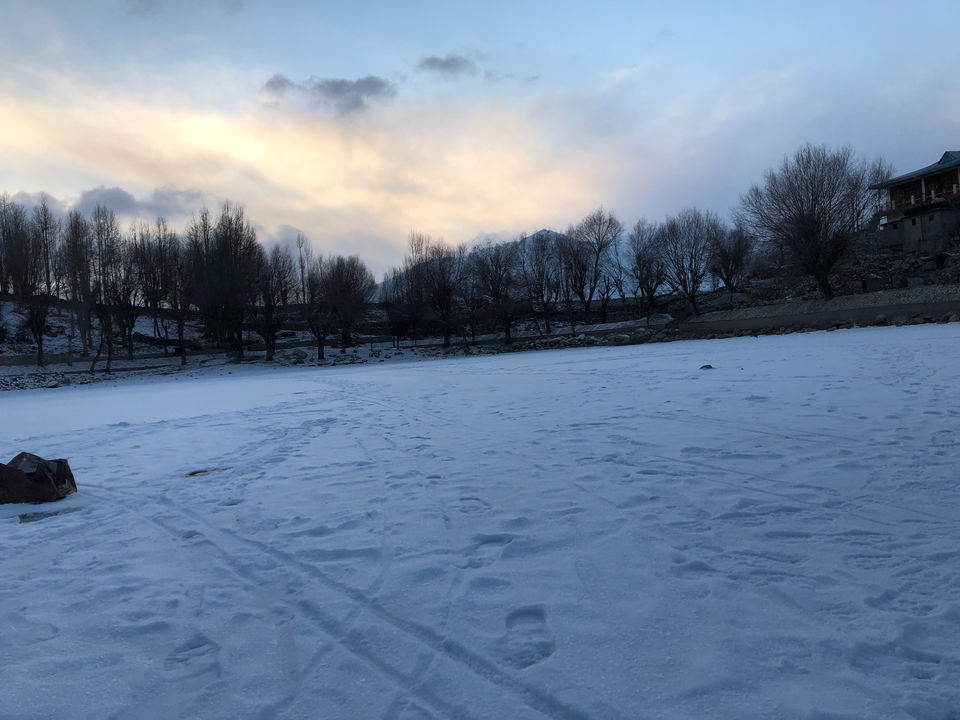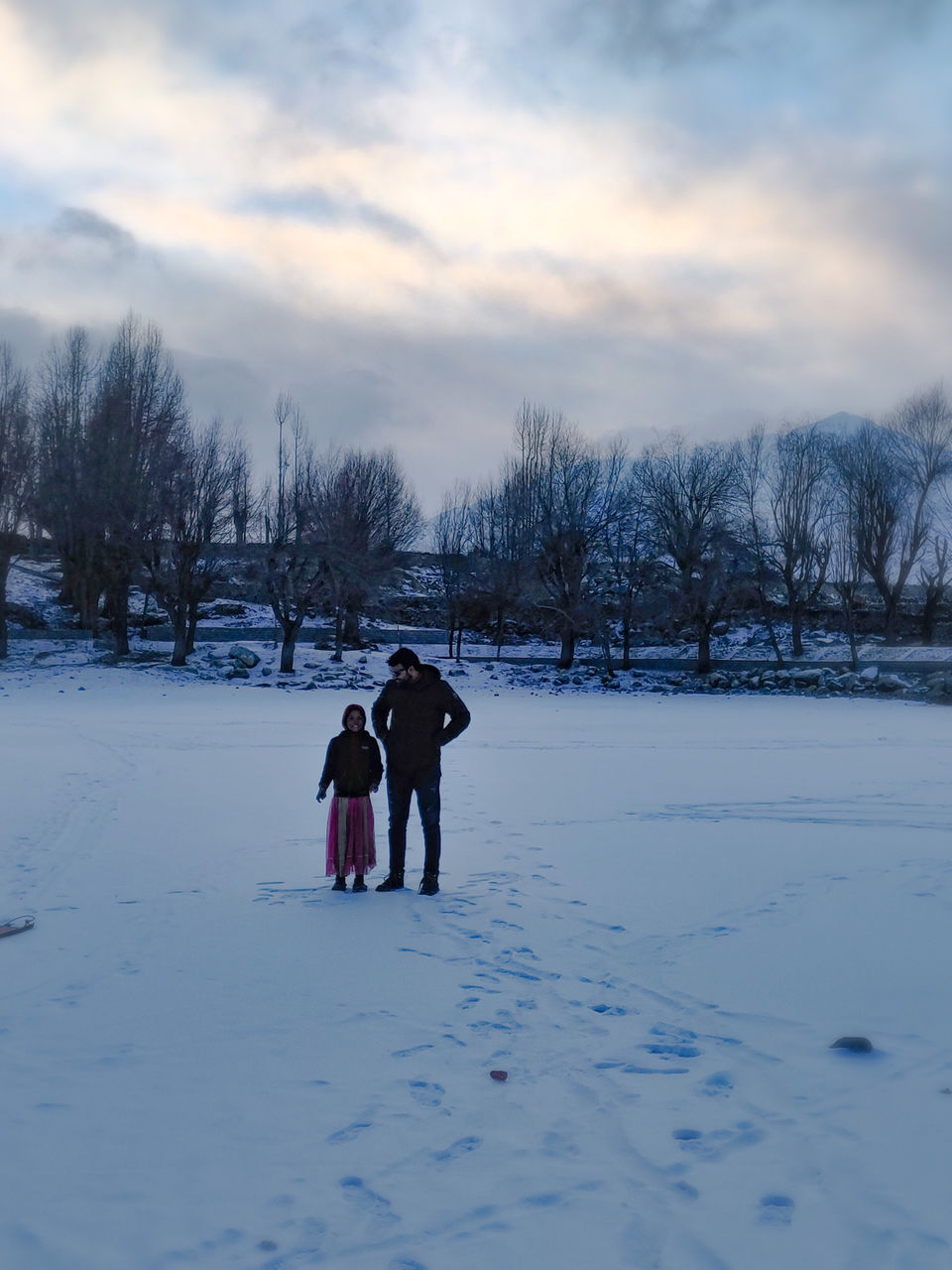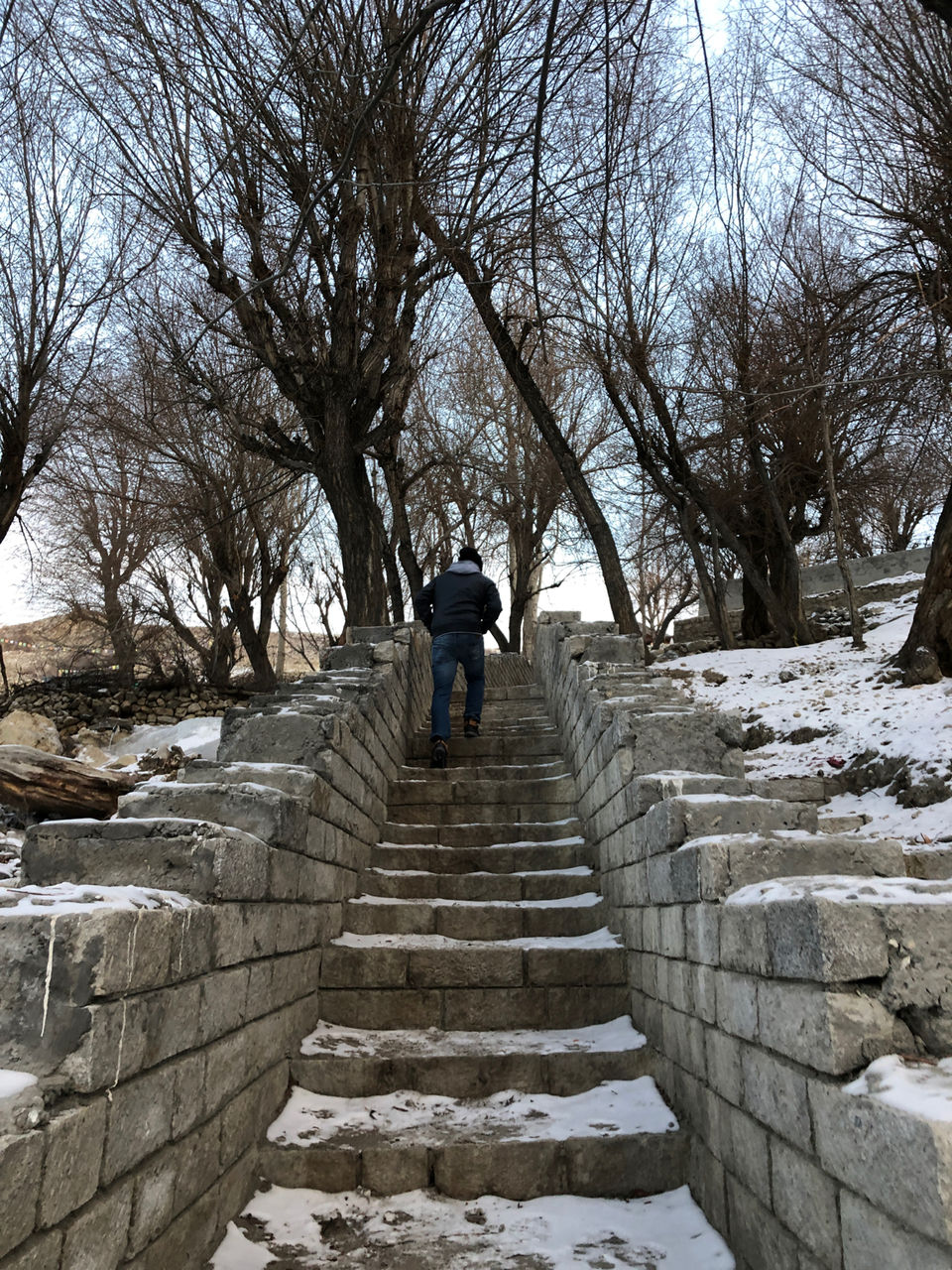 Our owner at the hotel we stayed at invited us to his home for the new year celebration. They have there new year at 5th Jan but due to some reasons they postponed the celebration and lucky for us we got a chance to get in touch with the local culture and its celebration.
We drove to their village and had to trek a bit as roads were closed due to snow.
We were warmly welcomed in there old home which was some 300-400 yrs old and still standing strong. We were greeted by the family members who all were dressed in traditional. They served us the local dry fruits and food and to our surprise they were to our liking. The local tea which they called Ch-cha was one of my favourite made with warm salted milk and paneer which was made from lassi.
After the meal they took us to their temple which was around 500 yrs old the whole village had 16 families and each family had a stupa build for them and the biggest stupa belong to the host. The temple had a very big prayer wheel and it was believed that whenever something wrong was about to happen the prayer wheel became heavy and would to difficult to spin giving and indication.
After this experience we returned to our hotel and as the last day of the trip was closing down we didn't wanted to go we sat up all night discussing the whole trip and our experience and having fun playing cards.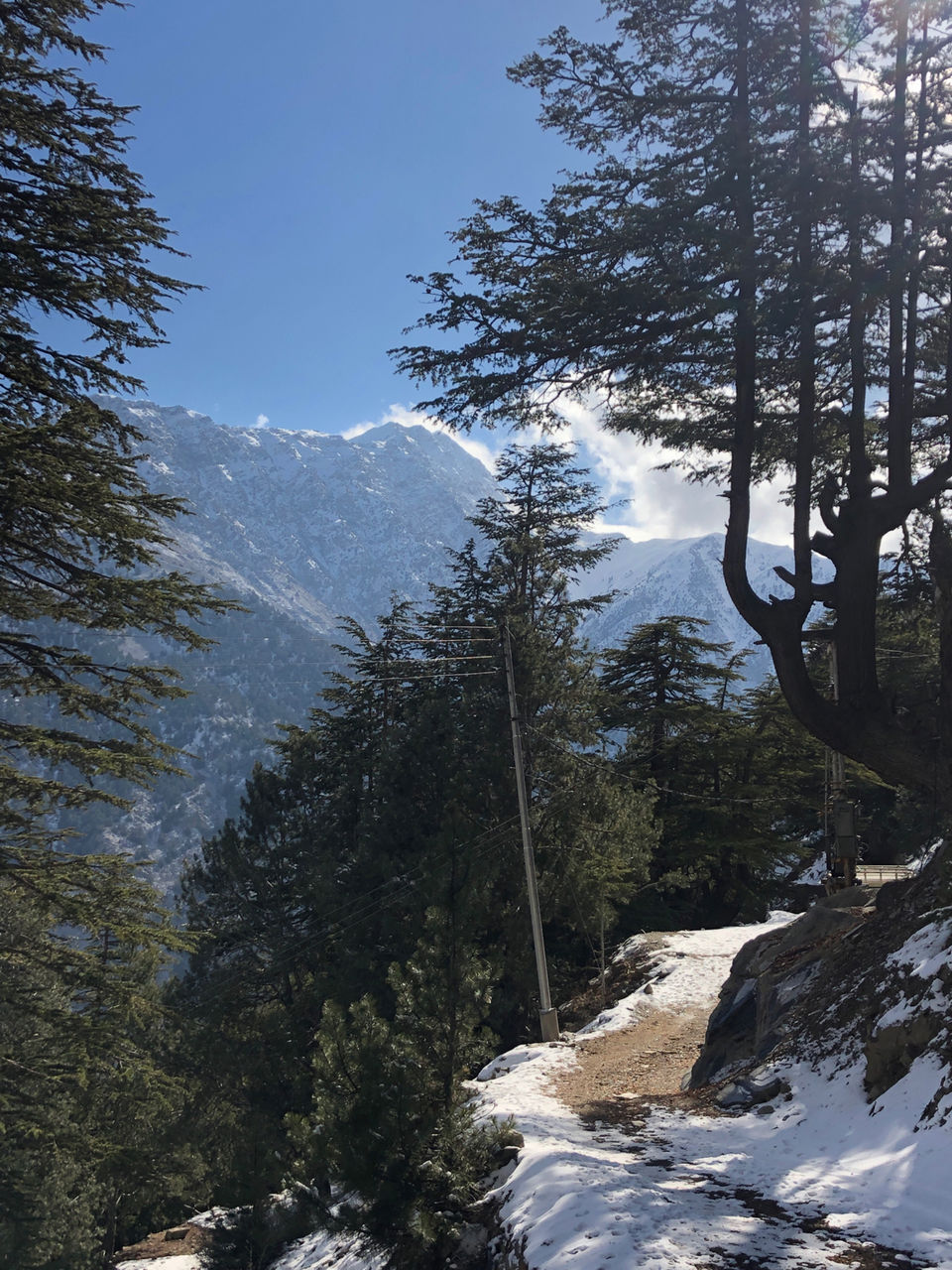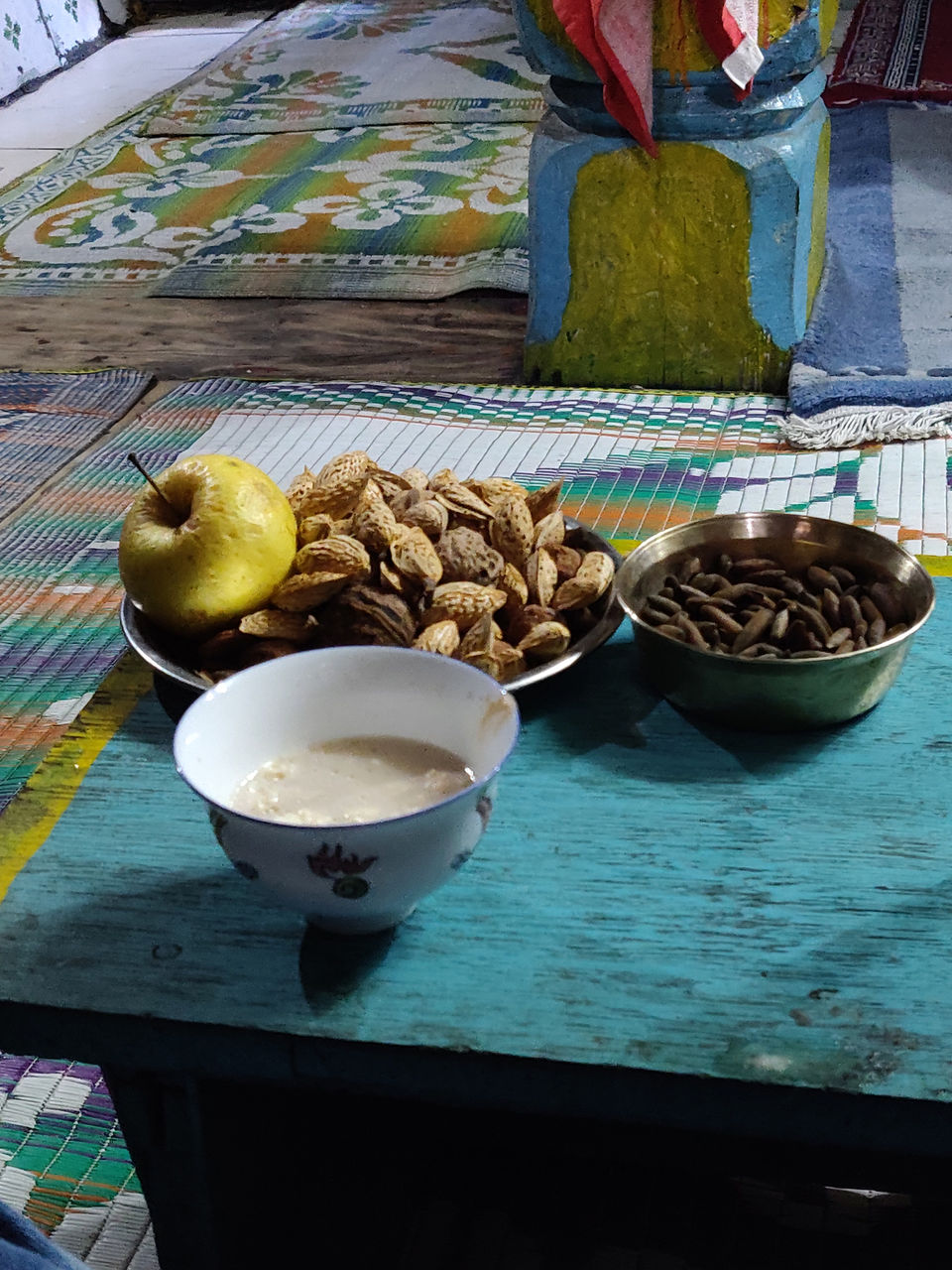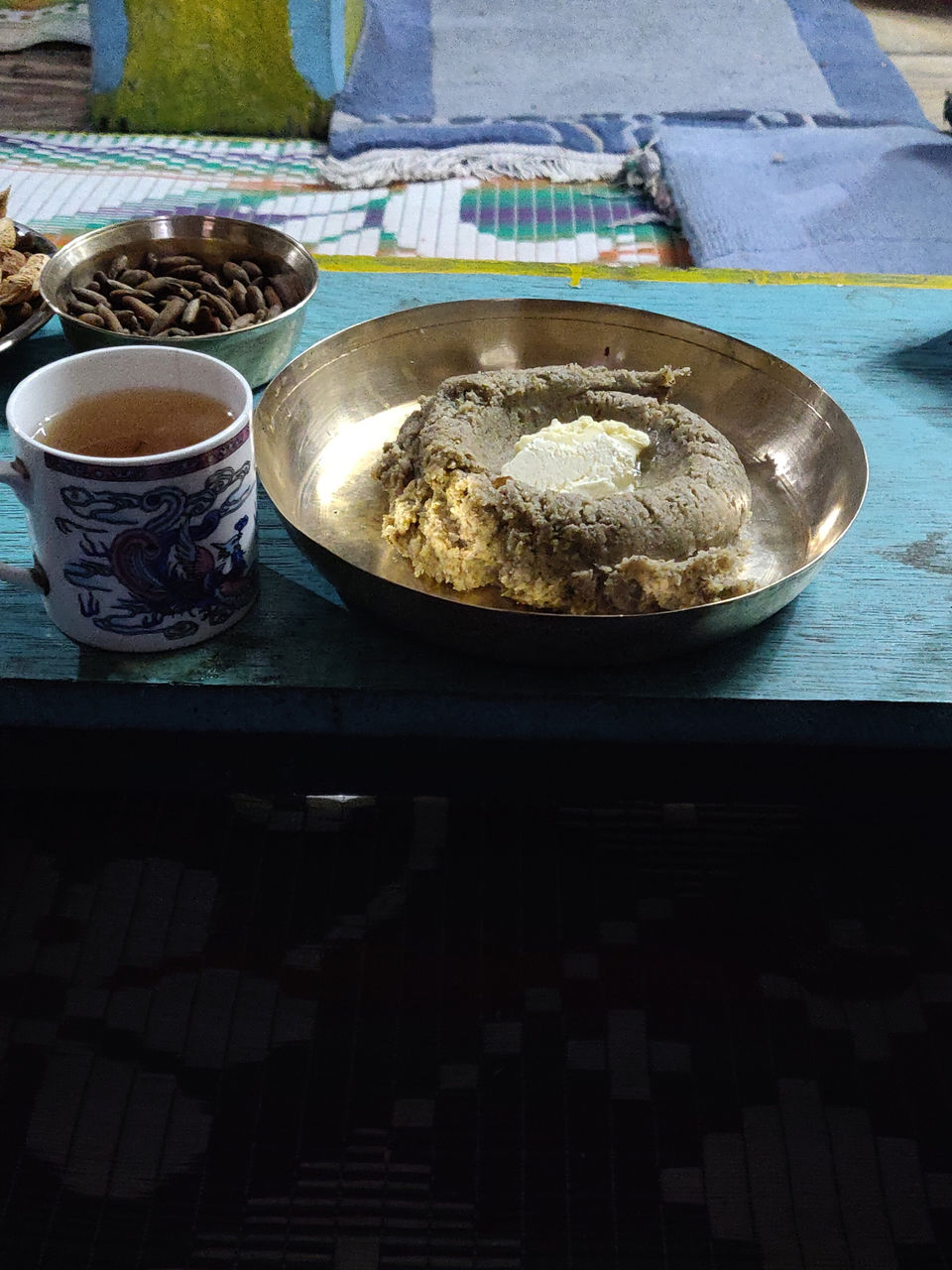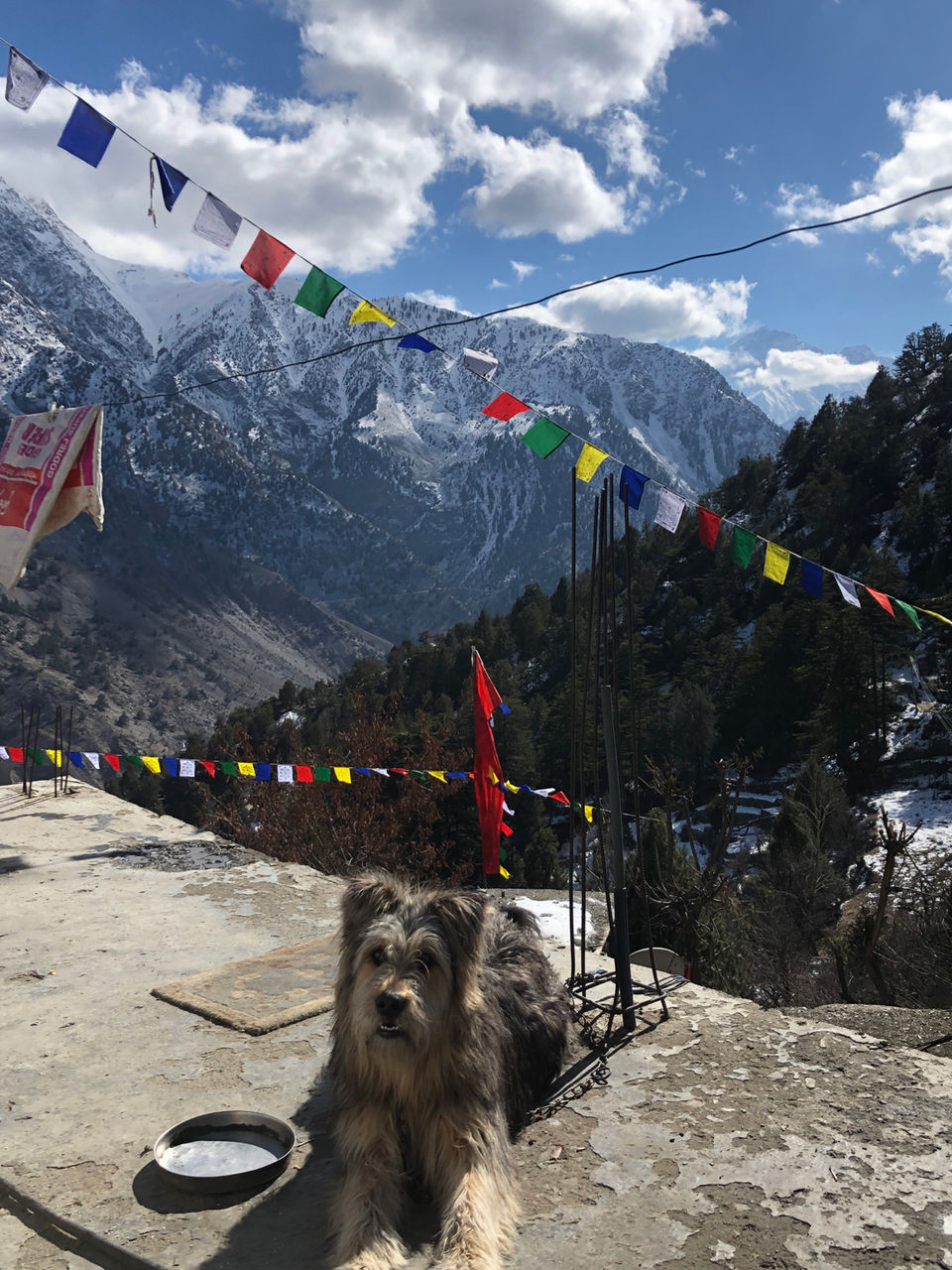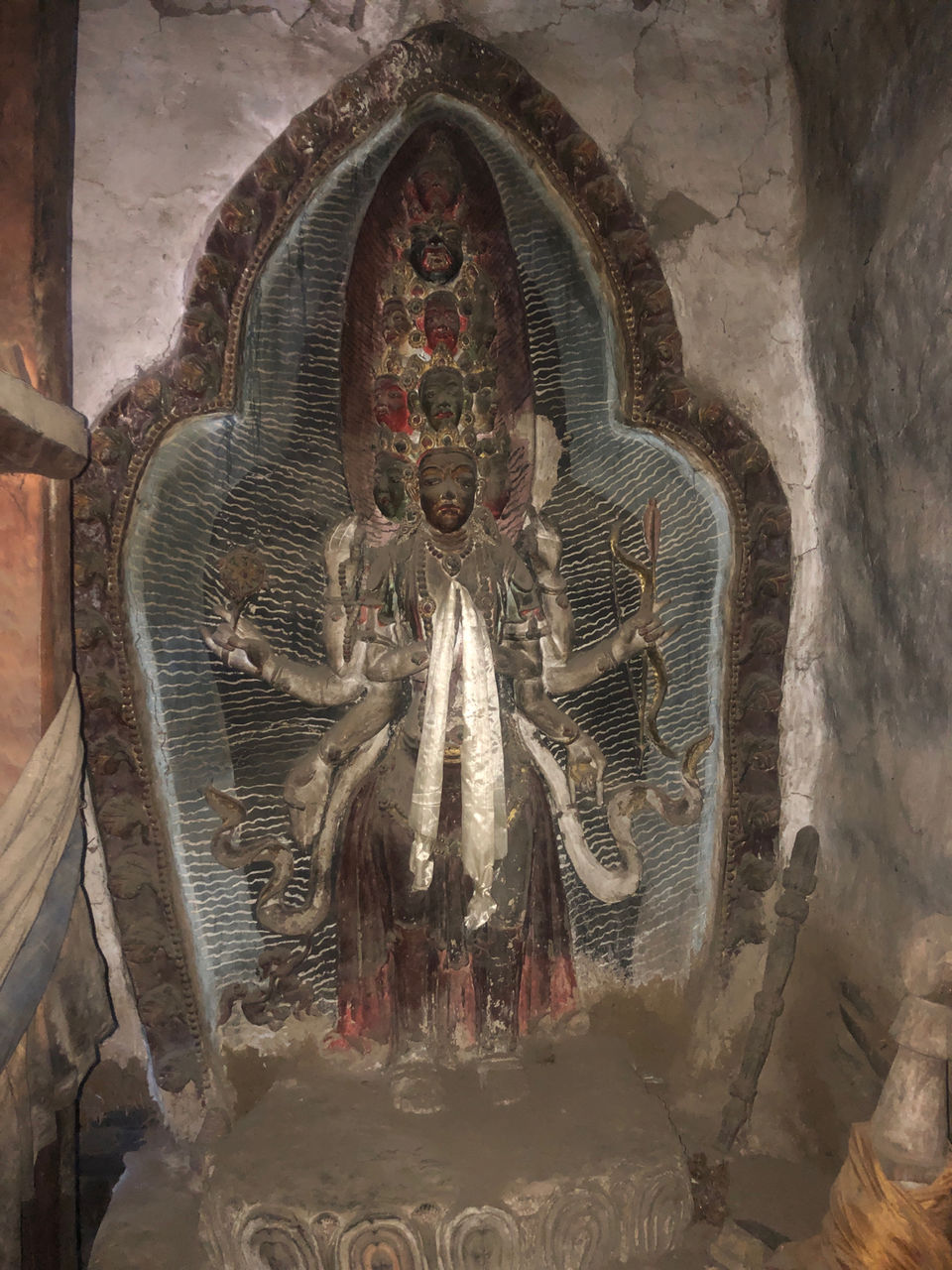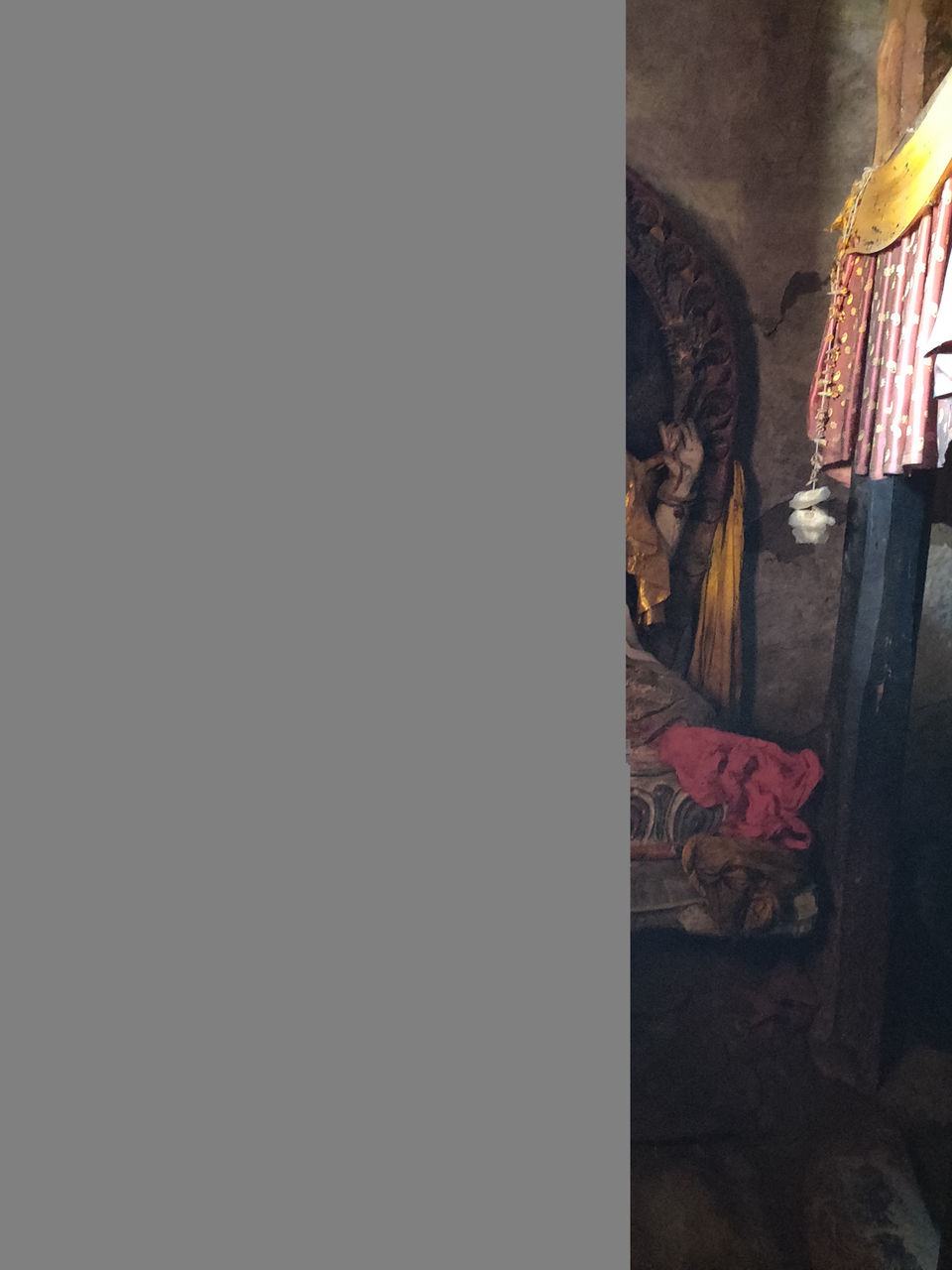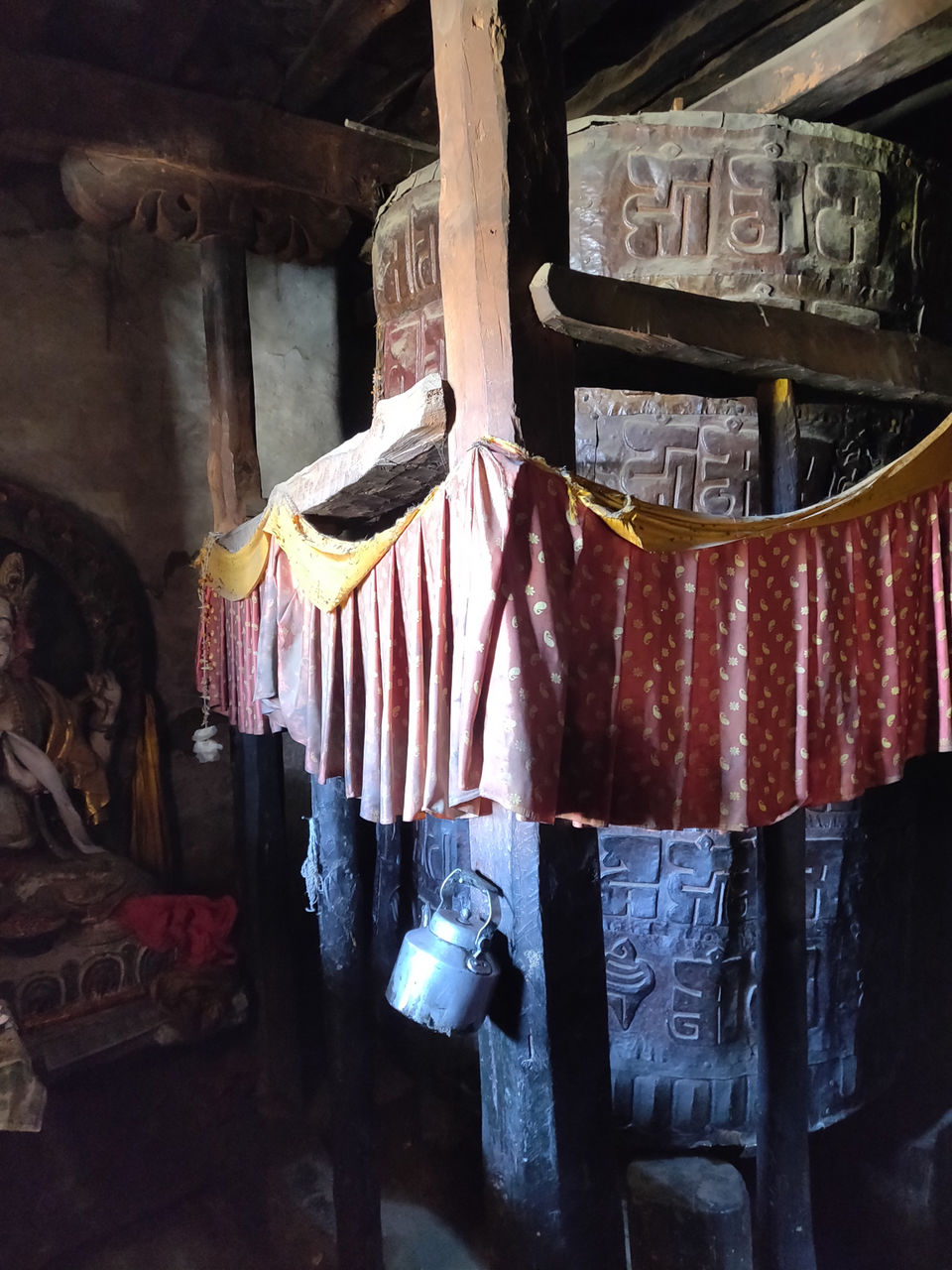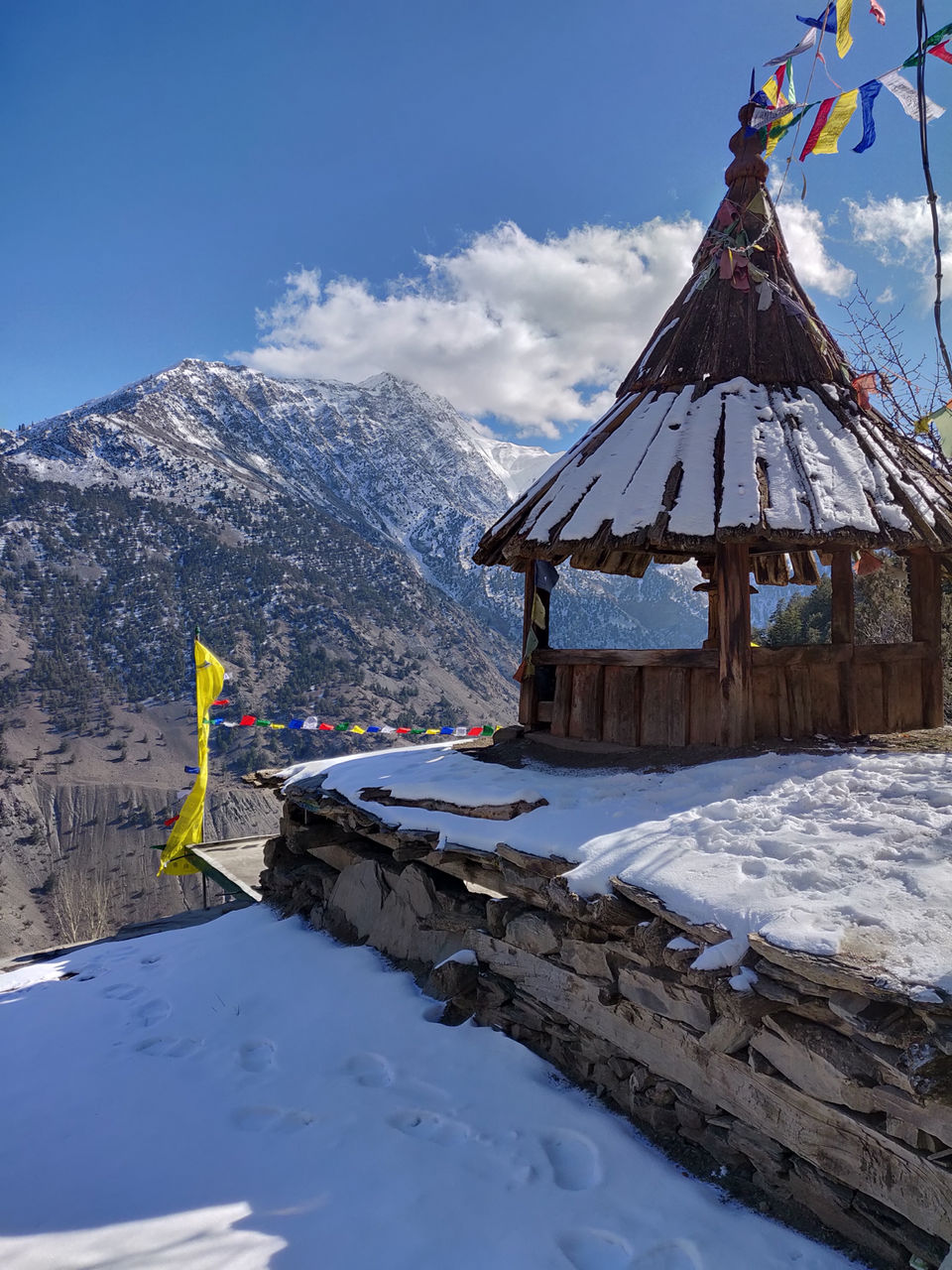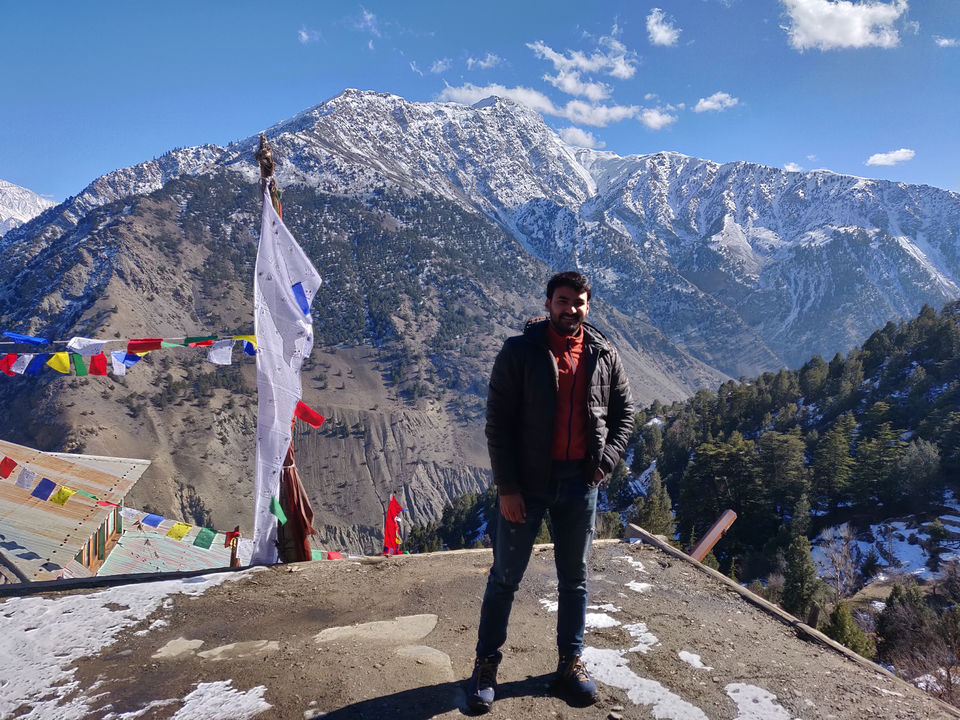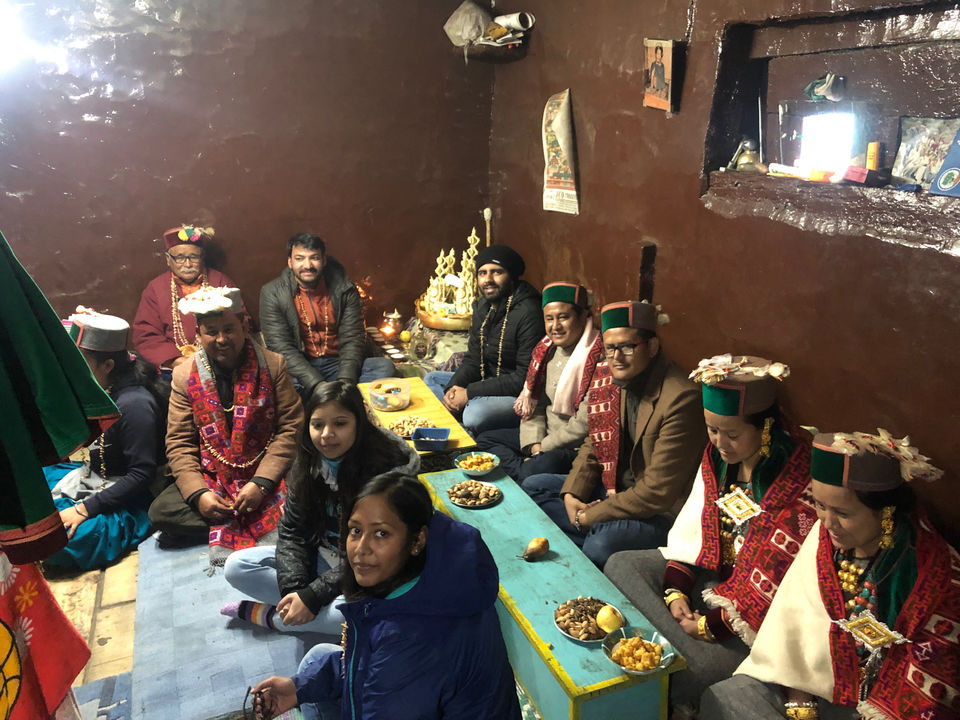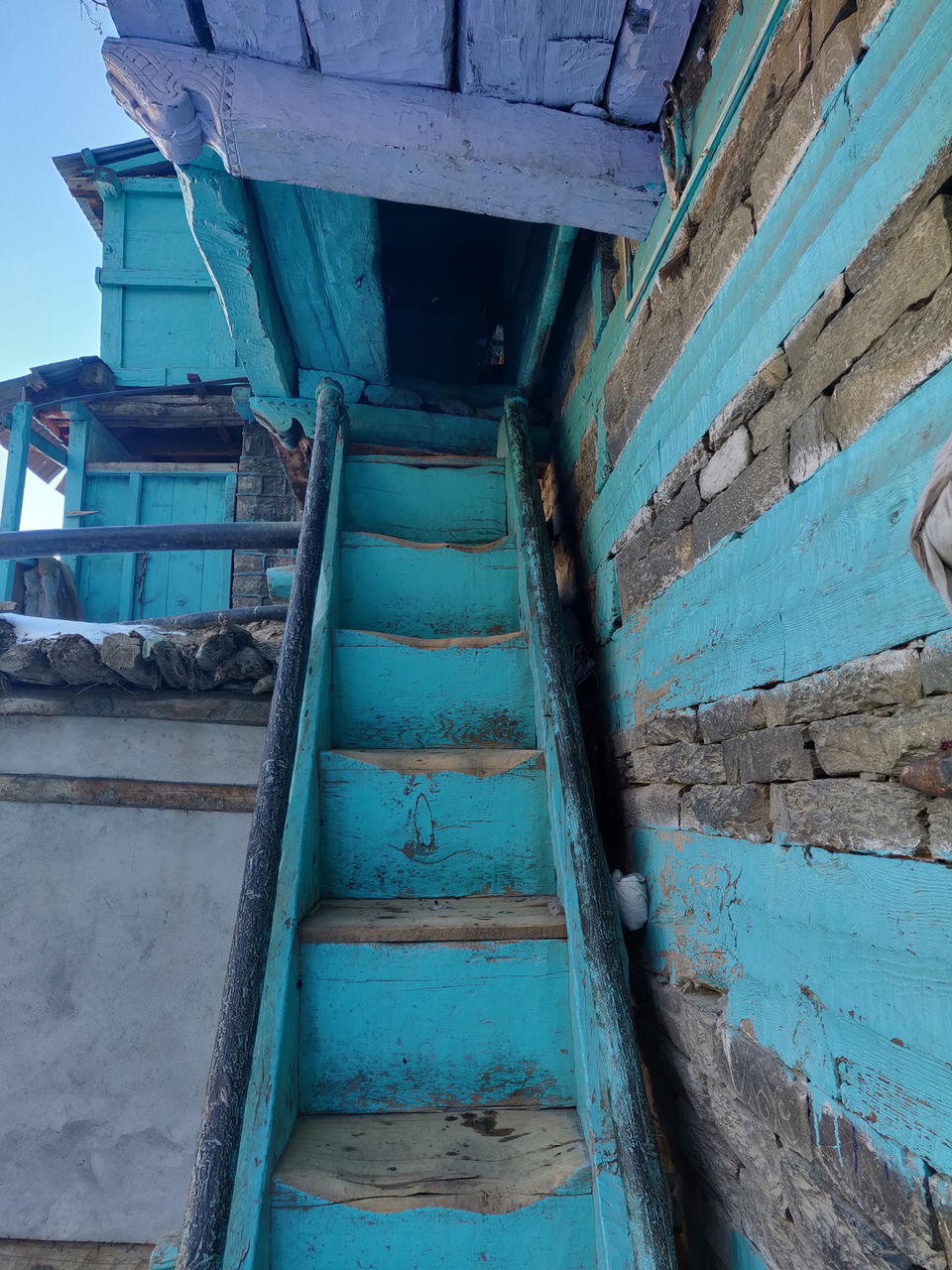 The day when we have to return back to Chandigarh and as we all know going back is the toughest part. We got ready and on our way back we decided to take a detour to see Reckong Peo and Kapla.
We had our meal at Reckong and then started to Kapla we were about to reach when we encountered the ice and the whole road was frozen ice and we couldn't date to make through that and had to return.
Now it was along way back to CHD and tiresome drive and we began to experience traffic and alot of hustle.
Life will always be the same when you come back to the place where you live but what will change is the way you look at the world and yes most important things what the next destination will be.