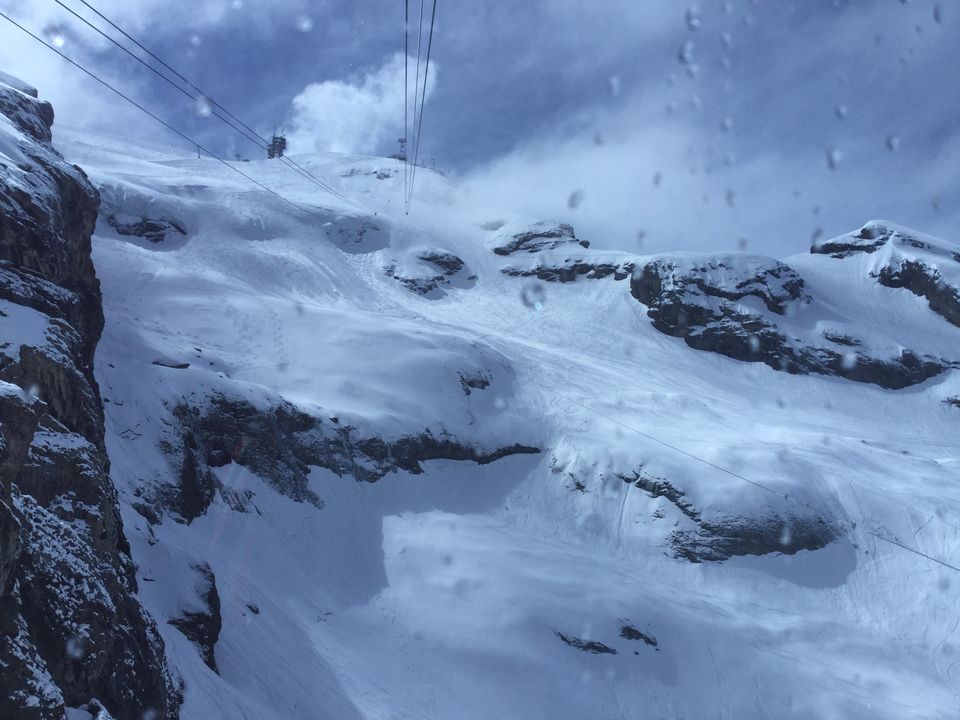 Weather in India during winters are warm, coupled with snow. The air is chill, still an ounce of warmth is seen all over. Normally, winter month starts from November and stretches till March. South India winter is full of fresh greenery, in the months winter, while north India is covered with white snow to play and enjoy, west India has lot of beaches to relax during winter, while east India has bountiful nature to see during winter. Winter travel is an ideal time to travel for many family vacations, honeymooners, adventure lovers and ilgrimage goers. A weather which doesn't make you sweat, a weather which gives you freshness and beauty of the nature to see all over.
So winter travellers, here is a list of places you can plan to visit in winter.
-DARJEELING- It is called the queen of hills, which is nestled among the mountains of Kanchenjunga. Darjeeling Himalayan Railway is a world heritage site. The very name Darjeeling is derived from the Tibetan word Dorje meaning Place or land. Tigerhill, Miri, Bhutia Busty monastery, Tibet museum, Rock garden, Bengal natural history museum, Lloyd Botanical garden are some PLACES to see, while Momos, alu dum, Nepali thali, Thukpa, Darjeeling tea, organisation are YUMMY to taste. It is an ideal spot for skiing, paragliding, trekking in winter for ADVENTURE lovers. BEST TIME TO VISIT in winter-December to March, travellers get to see the snowing, snow capped mountains, colourful Christmas and new year celebration.
-AULI- A holiday popular winter destination an a pilgrimage spot too. It is called Auli Bugyal-meadow,located at Uttaranchal. Auli lies on the way to Badrinath, Hanuman temple, Nanda Devi peak, Chenab lake, Vishnu Prayag, Joshimath, Gurso bugyal, Trishul peak are PLACES to see. Garhwali cuisine, Gharwali delicacies, kachmauli, green tea with butter, lot of vegetarian dishes, Balmithai are famous go EAT,while skiing, trekking, are popular ADVENTURE sports. December-February is the best time to visit during winter. Travellers, will get a view of bountiful nature,snow covered slopes, and a best place to rejuvenate oneself.
-KULLU MANALI- A beautiful valley, in the  state of Himachal Pradesh, which is the beginning of an ancient trade route to Ladakh. Manali was named after Lord manu, who recreated human life after a disaster our flood that attacked this world at Manali. Solang Valley, Bhrigu lake, Manali sanctuary, Hidimba Devi temple, manu temple, Tibetan monastery, Gayathri temple are PLACES to see. Himachali cuisine is popular besides Chinese and Tibetan cuisine, Dham, red rice, masala omelette, kadhi chawal, tea are YUMMY to taste, while trekking, paragliding, camping skiing are famous ADVENTURE sports done. October-February is the best time to visit the beautiful town, covered with snow and snow capped peaks.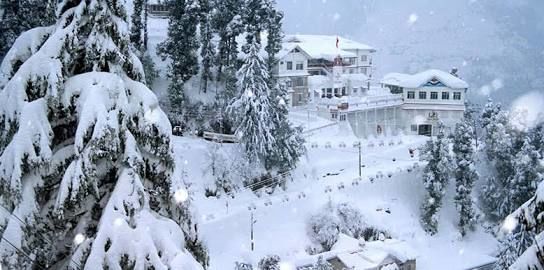 -GANGTOK- Located on the east side of Himalayas, capital town of Sikkim state, anpopular holiday destination especially in winter. "Hill cut" is the meaning of Gangtok, whereby this town is also a centre for Tibetan Buddhist culture. Nashua, Rumtek monastery, Phodong monastery, enchey monastery, Himalayan zoo park, Tashi view point, Banjhakri falls, saramsa garden, Thakurbari temple, Phensang monastery, Buddhist temple, Sikkim scientist centre are PLACES to see, Sikkim cuisine, is popular besides, Tibetan cuisine. Momos, Thukpa, Gundruk, Thenthuk, saelroti, churpi we POPULAR TO EAT, trekking, paragliding, mountaineering and river rafting are popular ADVENTURE SPORTS. November-January is the best time to visit Gangtok. The cool air, the snow fall, the fog and mist are the views a traveller gets to see in winter.
-GULMARG- It is called meadow of flowers, Gaurimarg, Located on Pirpanjal range at Baramulla district, in Jammu and Kashmir. A beatuilf hill station, filled with snow capped mountains, lush greenery, forested hills and valleys. Gulmarg Gondola ride, Baba veshti shrine, Aplather lake, Maharani temple, Kanchenjunga museum, Gulmarg biosphere, khilanmarg, kongedori are PLACES to visit, while Yakhni, dum aloo, wazwan cuisine, Kashmiri cuisine, Kashmiri pulao, qabargah, mujigaad, kehwah, sheer chai are POPULAR TO EAT and taste. Trekking, skiing, snow boarding are popular ADVENTURE SPORTS done here. December-March is the best time to visit Gulmarg, where travellers get to see beautiful mountains and variety vegetation.
-NARKANDA- Located in Himachal Pradesh, in shimla district, surrounded by Shivalik range, it is filled with natural beauty and apple orchards. Hate peak, Mahamaya temple, Tanu Jabbar lake, Jalori lass, kotgarh, Kachori, Thanedhar are PLACES to see. Himachali, Tibetan, Punjabi CUISINE are popular, Phadi chicken, Channa Madra, jolly trout, Khatta, aloo panda, gahat ka shorba are popular to taste and drink. Skiing is the popular ADVENTURE SPORTS prevailing here. April-June is the best time to visit Narkanda where travellers get to see the best nature and lushes all over.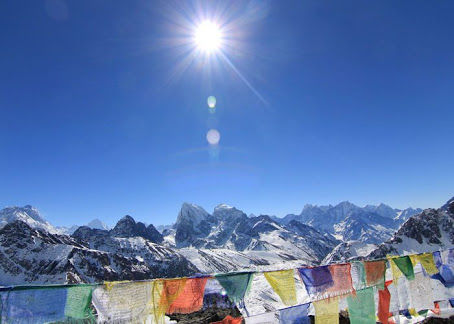 - WAYANAD-Located in the district of Kerala, popularly known as mayakshetra which later was called vayalnand-The land of paddy fields, situated in the town of Kalpetta. A beautiful winter spot filled with lush greenery, and abountiful nature. Chambray peak, Banasura dam, Bamboo forest, Jain temple, waynand wildlife sanctuary, soochipara falls, pookode lake, spice trail of waynand, tea plantation are PLACES to see, while Kerala cuisine, seafood prevail all over this place. Fish Moilee, appam with chicken stew, kattu soup, Nandan beef, payasam, karimeen pollichathu are popular to TASTE. Water sports, trekking, bamboo rafting, kayaking are popular ADVENTURE SPORTS. Ocotober-February is the best time to visit, where travellers get to see the lovely freshness and coolness.
-COORG- Popularly called Kodagu, in Karnataka, Located on the slopes of western ghats, with Kaveri river flowing, it is a popular spot to visit in winter. Abbey falls, Madikeri fort, nalknad palace, dubare elephant camp, iruppu falls, nisrgadhama, sri bhagandeshwara temple, talakaveri temple are PLACES to see, while karanataka, Kodagu CUISINE prevail all over. Sannakki, akki roti, baimbala curry, chicken curry are popular to taste. Trekking, camping, rope climbing ADVENTURE SPORTS. October-March is the best time to visit coorg, where travellers get to see variety, flora and awesome landscapes.
-SUNDERBANS- Located in west bangalore, it is a unesco world heritage site, which is called-Beautifl forest in Bengali, as it a associated with Sundari trees. It is famous for the Mangrove forest, variety flora and fauna. Sajnekhali bird sanctuary, Tinkona island, Bharat sevashram sangha temple,, Mangrove eco garden, Kanak, Kapil Munni temple, Piali are PLACES to see, while Bengali, seafood are popular CUISINE, Aumbol, bora, Bhate Bhapa, dalna, Jhula, pora, Shukto,shak are POPULAR to eat. Natural trail, camping, trekking, rafting are famous ADVENTURE SPORTS. September-March is the best time to visit Sunderbans for travellers get to see the thick, lush forest and feel the cool air.
Winter travel in India, gives the best cool weather, cool air, with hot food served all over and also the best time to enjoy for adventure lovers. With drop in temperature India shows you lushness and freshness all over, as monsoon season ends so starts winter.