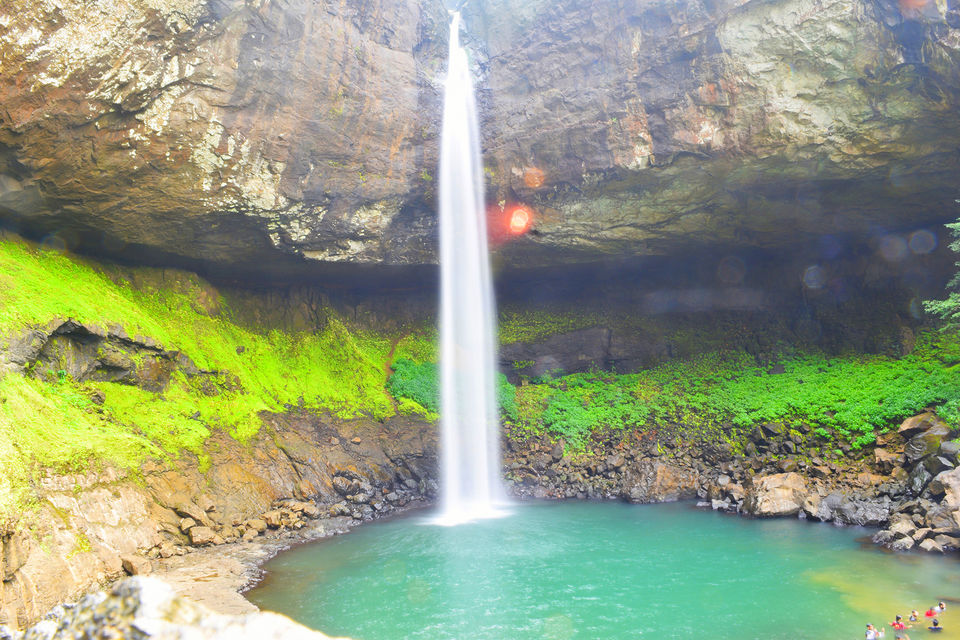 With monsoon on the rocks, nature getting vivid-er, leaving us with an enormous desire to head out and make the best of our days. If you're done striking off All-The-Places-You-Should-Visit-This-Monsoon, there's a place exactly what you have been seeking for.
After hitting headlines for escalating temperatures this summer, Bhira in Patnoos village of Raigad district is in the news again — this time because of excess inflow of tourists, mostly young bikers from Pune and Mumbai flocking this little hamlet during the rainy season to visit the Devkund waterfall.
Why travel to Devkund Waterfall?
"Waterfalls are exciting because they have power, they have rainbows, they have songs, and they have boldness and craziness!"― Mehmet Murat ildan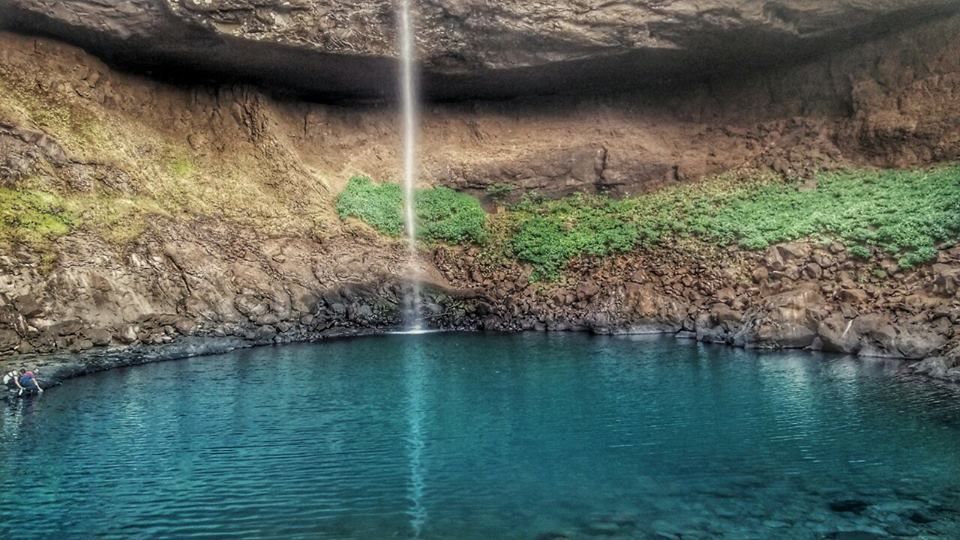 Devkund is one of the beautifully kept secret of Sahyadri. The place remains relatively unexplored even today. Close your eyes for a second and imagine the sight of crystal clear, water lyrically gushing amidst picturesque setting. Yes, that exactly what Devkund waterfall looks like. If you're looking for a Not-So-Mainstream place to spend time with your near and dear ones, Devkund is the place to go.
Located 70km from Pune and 150km from Mumbai (approx distances), Devkund waterfall has become A-Must-Planned-Monsoon-Getaway among the Punekars and Mumbaikars. With a distance that could be covered in a decent span of time (2-3 hours) and wrapped up in a day, this destination has become really popular especially among college students and now working professionals and families.
Here are a few points that will help you plan your getaway better.
The Route
For Punekars: Ride or drive in the order Swargate- Chandni Chowk- Paud- Mulshi-Tamhini Ghats- Bhira Village. If relying upon Google maps, search for Bhira Villange and NOT Devkund waterfall.
If you are travelling in bulks, rent a car or an AC/non Ac bus.
Once you reach Bhira Village the real journey starts. Hiring a village guide is advisable. The guide shall charge you Rs 250-300. The 2 hour trek from Bhira village to Devkund Waterfall is a sheer visual delight. Surrounded by hills on side, clearest blue sky, the trek takes you through tiny boulders, green fields, dried grasslands and dense forests and as you inch closer towards the sound of cascading water awaits the most spectacular view ever. *Splash Splash* Don't forget to take selfies with the waterfall in the backdrop.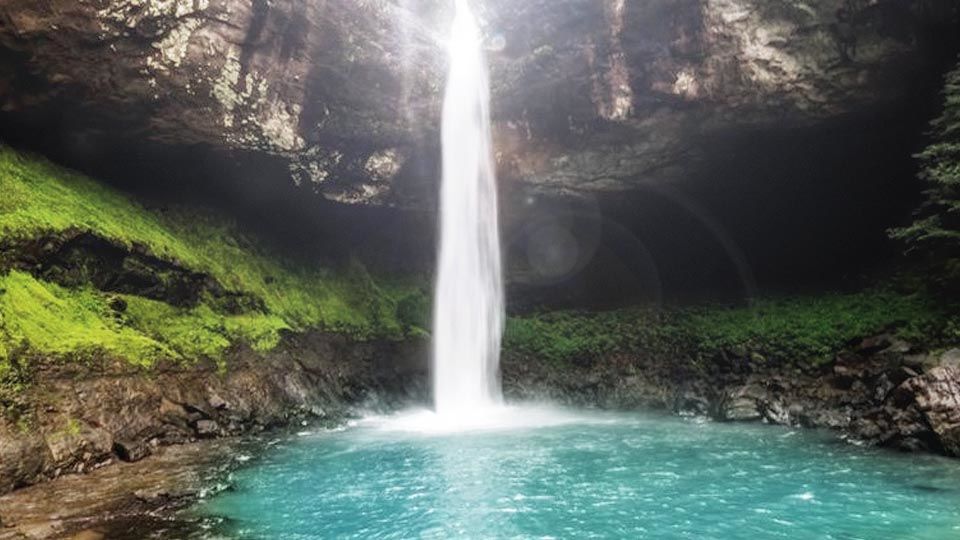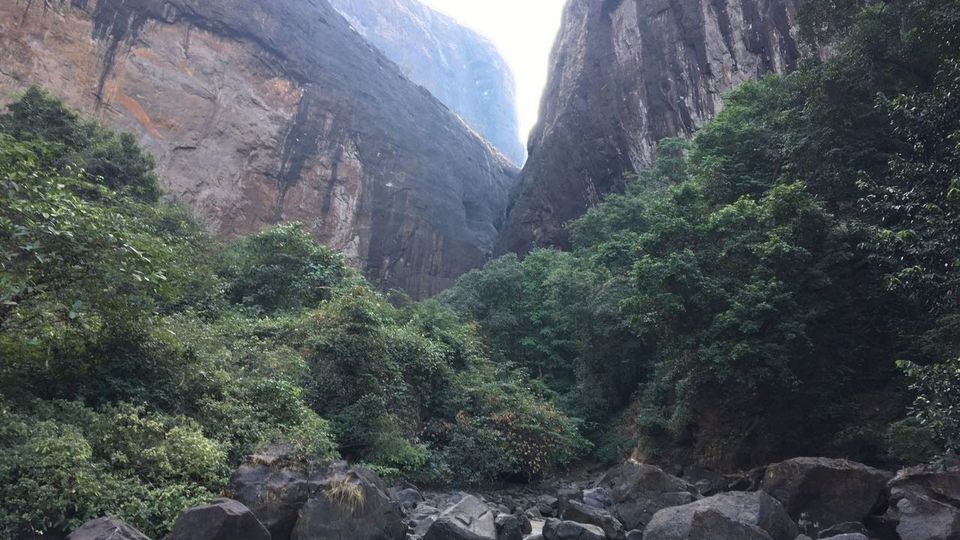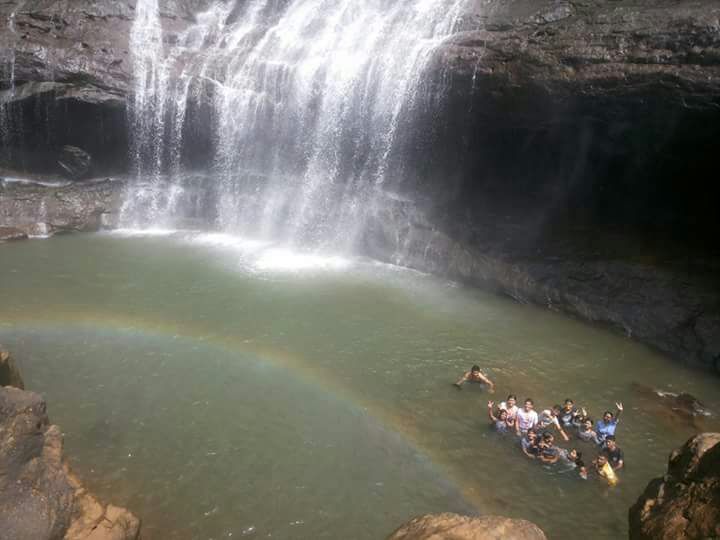 Where to stay
If you choose NOT to conclude your trip in a day, you have two options:
1) You can opt for a homestay. The villagers are jovial and welcoming. Bhakri, Chatni and Zunka, scrumptious food shall be made and served with love.
2) You can also pitch a tent at the base and enjoy bonfire, barbecue and dancing under the stars with your fellow mates.
Things to keep in mind for this trek.
1. Begin early to have the wonderful place all by yourself. More and more humans start pouring as the time ticks by.
2. Trekking shoes and rain coats are indispensable. Period.
3. Pack light to enjoy your trek. A rucksack or even a school bag will do just fine. The plan is to have an easy and in-exhausting locomotion.
4. An extra pair of clothing. Obviously! *A warm sweatshirt recommended* Besides that, don't forget to keep a hand-sanitizer, face-wash, towel, moisturizer, tissue-paper and a power bank.
5. Monsoon secretly calls for unwanted and intolerable invitation to mosquitoes. Do carry mosquitoes repellents.
6. Travel responsibly. Do not litter around. Don't leave any kind of garbage around. Alcohol consumption is discouraged.
7. Be very careful while clicking pictures in/around the waterfall.
8. Respect the natives and the village.
If the last time you saw a waterfall was in a Karan Johar movie or in your windows wallpaper, it's time you plan a weekend getaway to this place.